These Realistic Finger Pens Look Like Actual Human Fingers
By Ryan on 05/03/2022 1:39 PM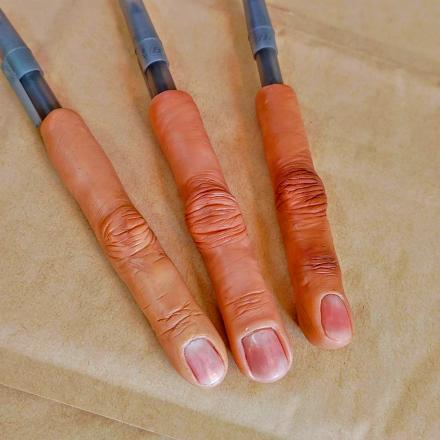 As humans, we use our fingers for pretty much everything we do. They help us grasp things, point out objects, and create solutions for complex problems using our fine motor skills, among other things still. We also use our fingers to write things down with pencils or pens, but perhaps not directly enough.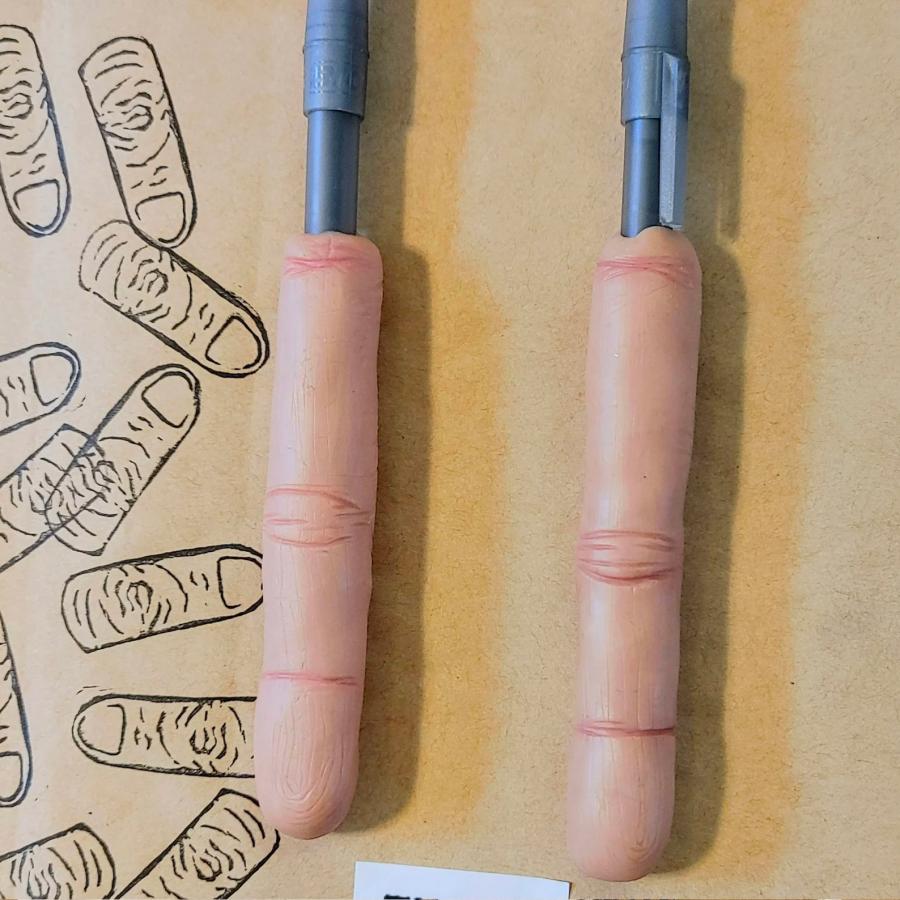 Credit: ThisisMichiesshop
Now you can pretend you're wielding an extra finger when writing with a pen using these realistic finger pens — so realistic they'll surely freak out everyone around you!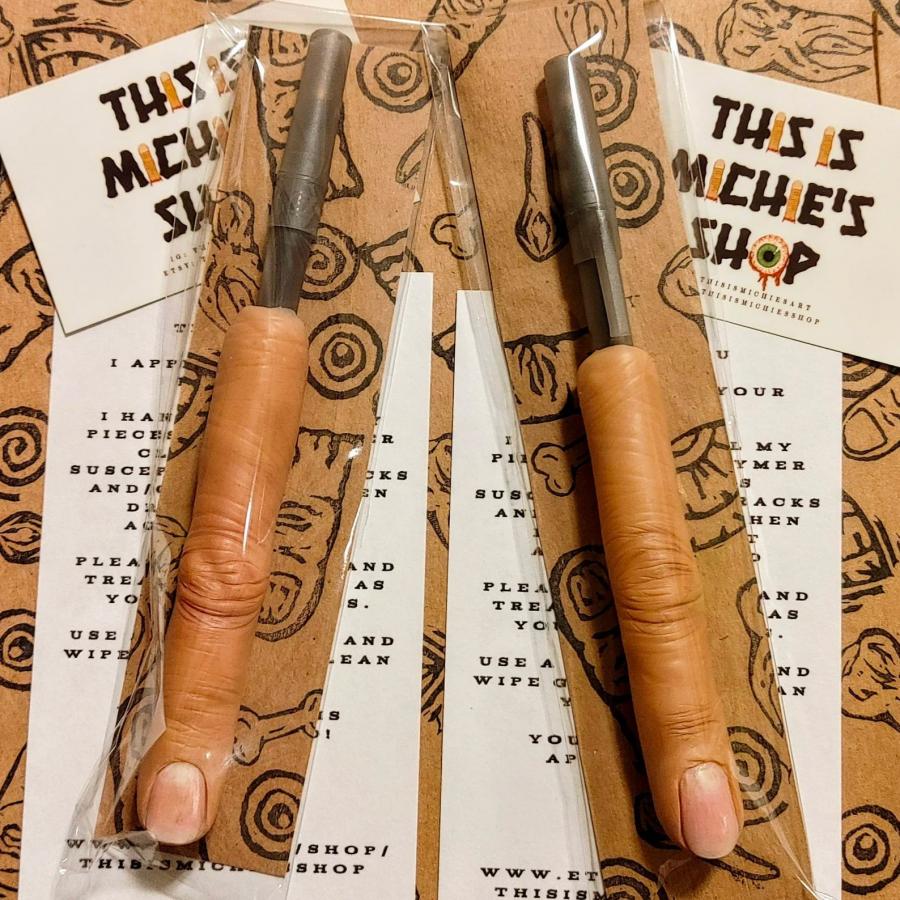 Credit: ThisisMichiesshop
These realistic finger pens from ThisisMichiesshop on Etsy appear authentic enough to freak out your party guests, coworkers, friends or roommates. Perfect for any Halloween get-together, or to just feel a little extra intimacy when using your pen, these realistic finger pens look straight off of a movie set.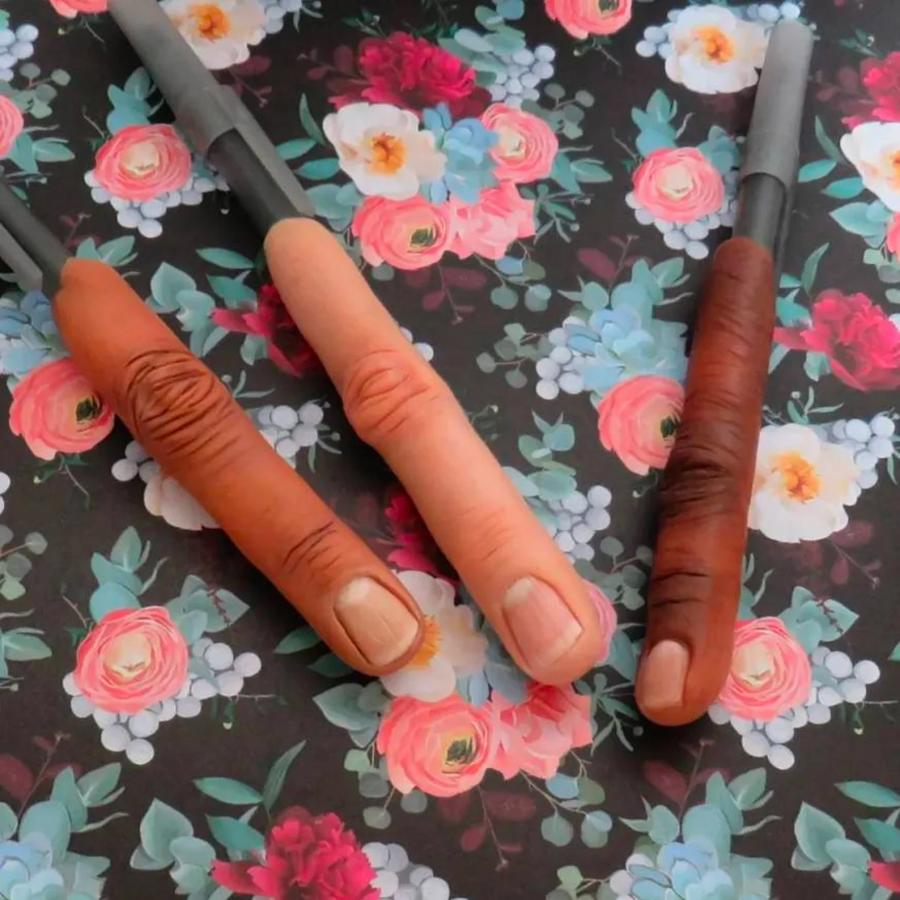 Credit: ThisisMichiesshop
The product description of the finger pens also notes that they can be made in any skin tone, which users should specify in the notes during purchase.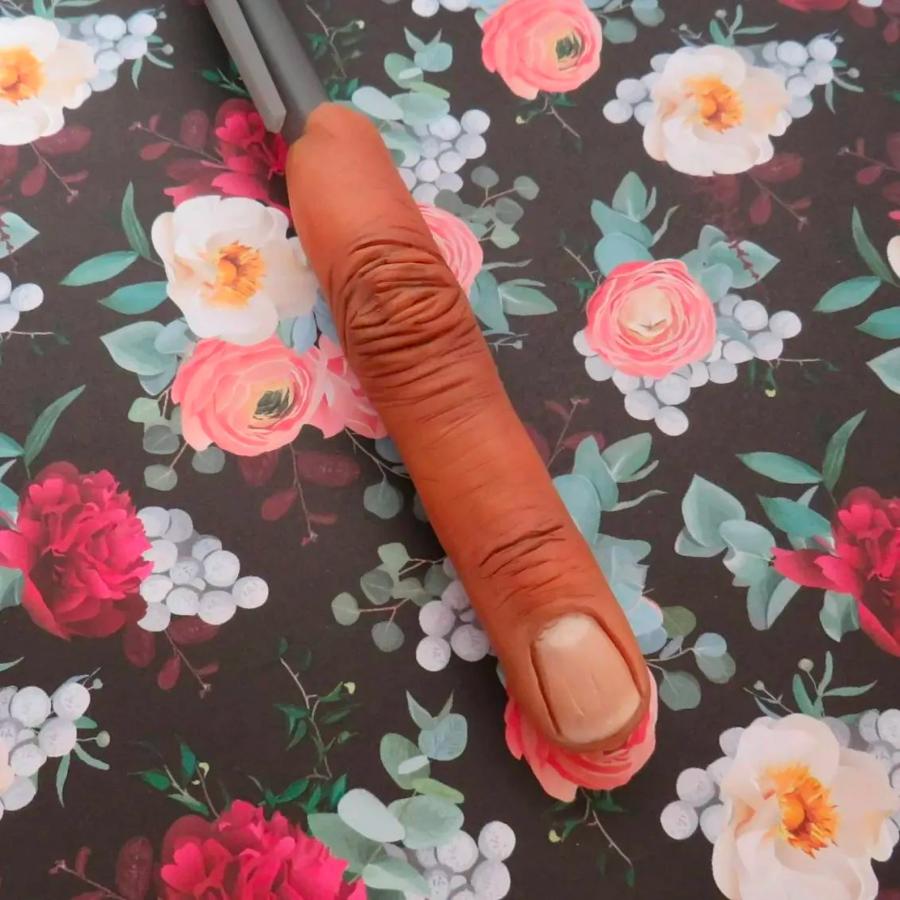 Credit: ThisisMichiesshop
The realistic finger pens are handmade by the shop owner, Michie, out of a combination of plastic and polymer clay, leaving room for the ballpoint pen in the middle. Because they're handmade, no two are alike — just like with real fingers.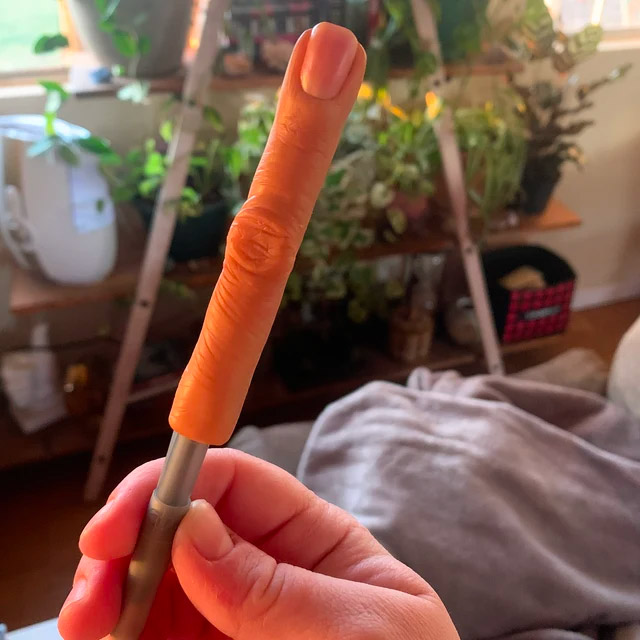 Credit: ThisisMichiesshop
While these realistic finger pens come packed with a classic black Bic ballpoint pen (and a few extras), they can also be used to fit on just about any pen of the same size. Additionally, the shop has another ballpoint finger pen that's for retractable click pens, and it can be used to write through the finger's tip.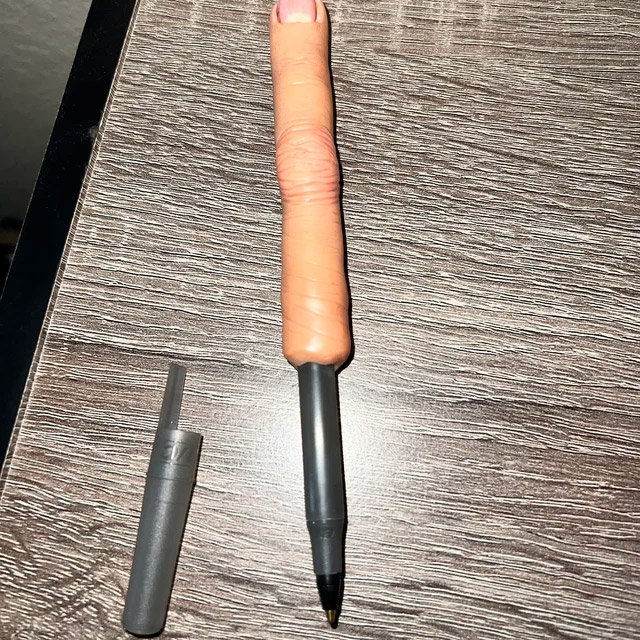 Credit: ThisisMichiesshop
The finger pens include a detailed nail at the back end (or the front end if you go with the click pen style), and realistic wrinkles across the finger that get more prominent at the knuckle, all of which look almost too realistic for us to feel comfortable with. Almost.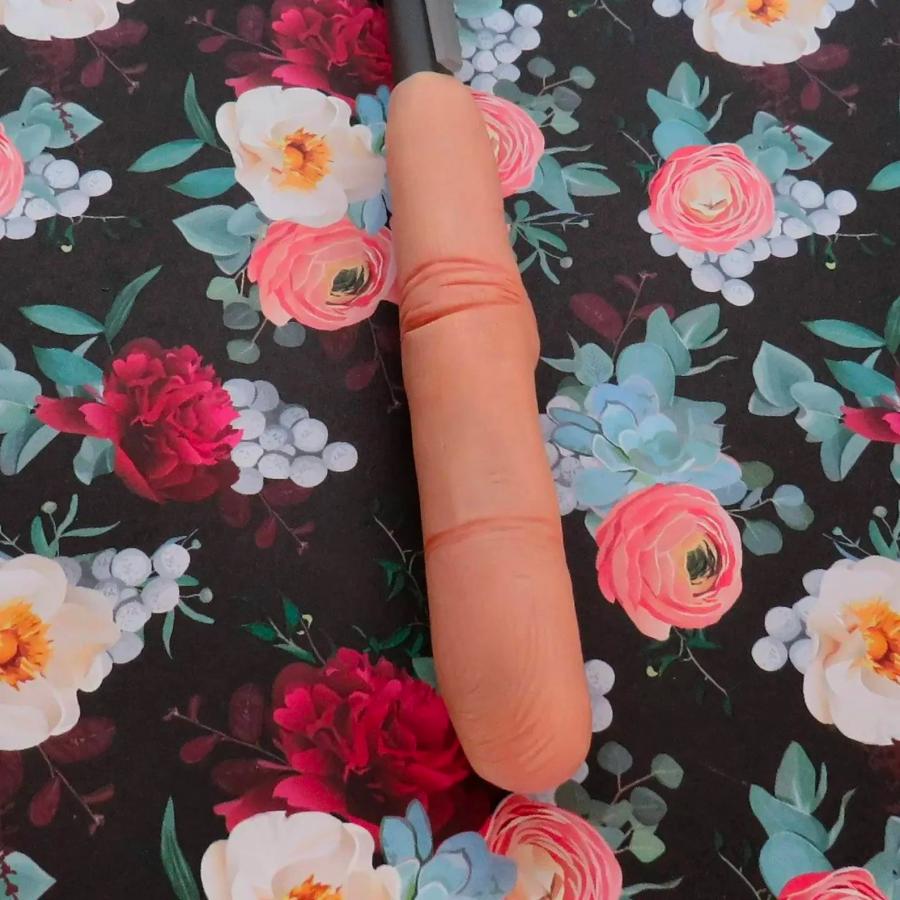 Credit: ThisisMichiesshop
This particular realistic finger pen listing has 9 reviews with an overwhelming consensus of five stars. One five-star review of the realistic finger pens from Lindsey said, "I love this SO MUCH! Its realism exceeded my expectations. Someone please stop me from buying all of them."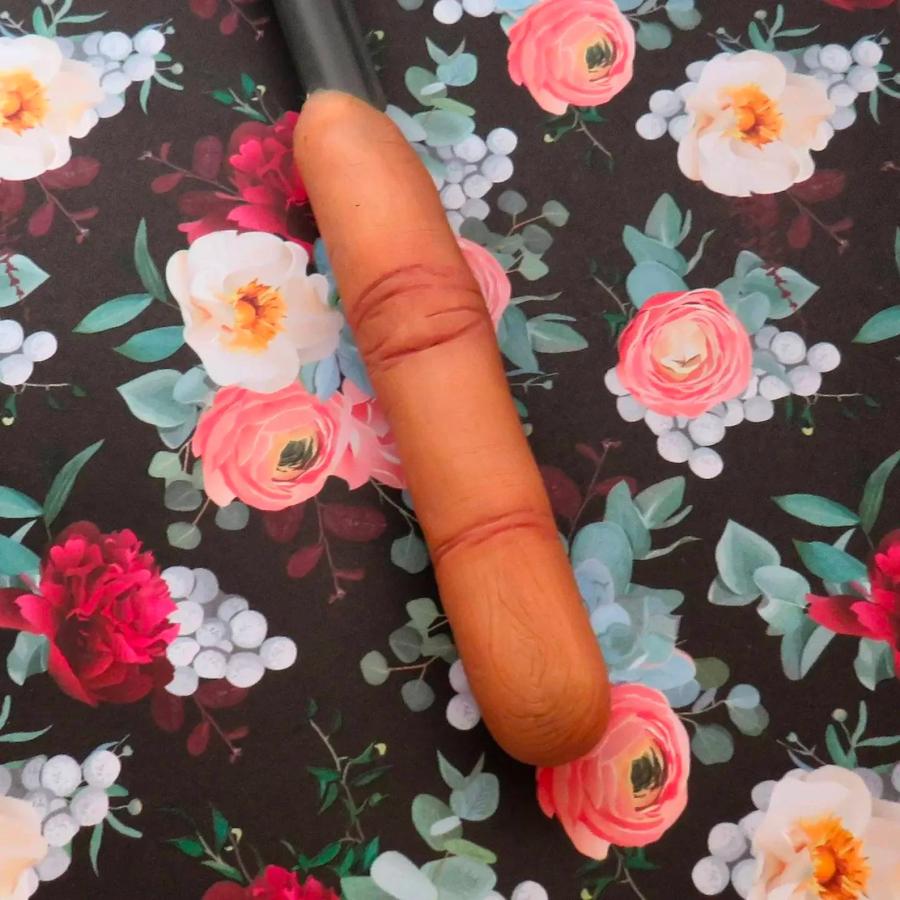 Credit: ThisisMichiesshop
The shop also has a ton of cool polymer clay molded gifts and items like the realistic finger pens, so if that's your style, you can probably pick something else up that suits you too.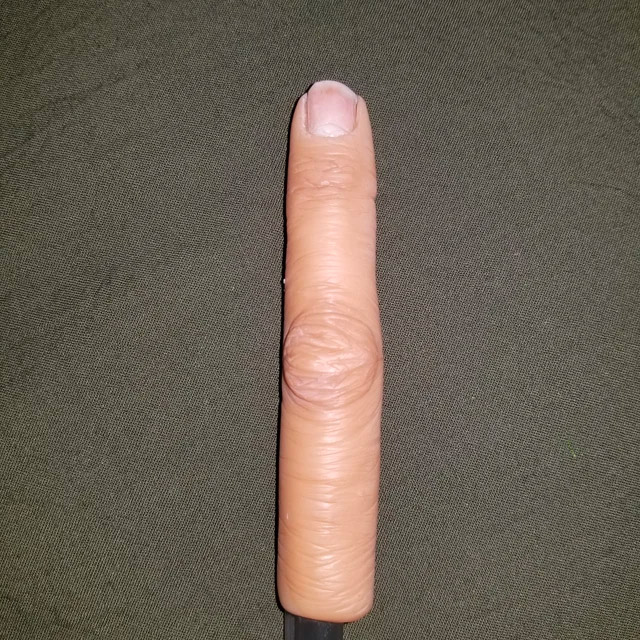 Credit: ThisisMichiesshop
Other similar OddityMall features that could add to this realistic finger pen for the ultimate easy and funny Halloween costume include the giant middle finger mask or this hairy chest hoodie — because why not.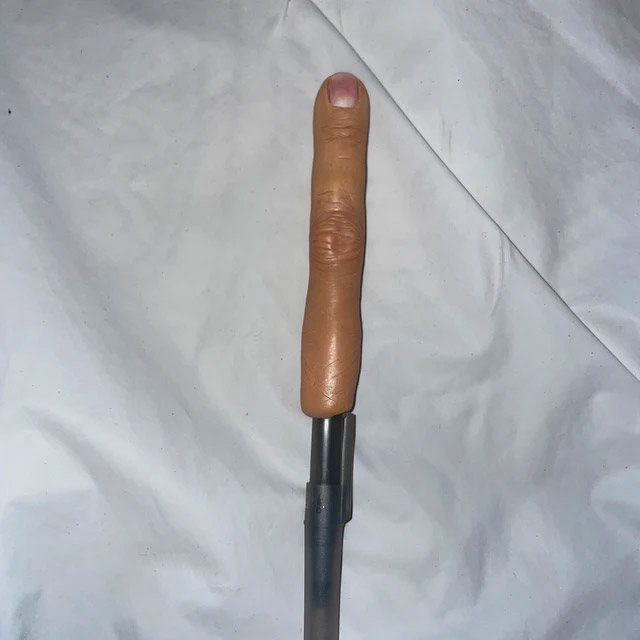 Credit: ThisisMichiesshop
The shop says these realistic finger pens ship within 3 days at most, though they typically ship in under 24 hours. Shipping from Victorville, California, the shop's delivery timeline estimates that the realistic finger pens take between 6 and 11 days to arrive for most U.S. buyers.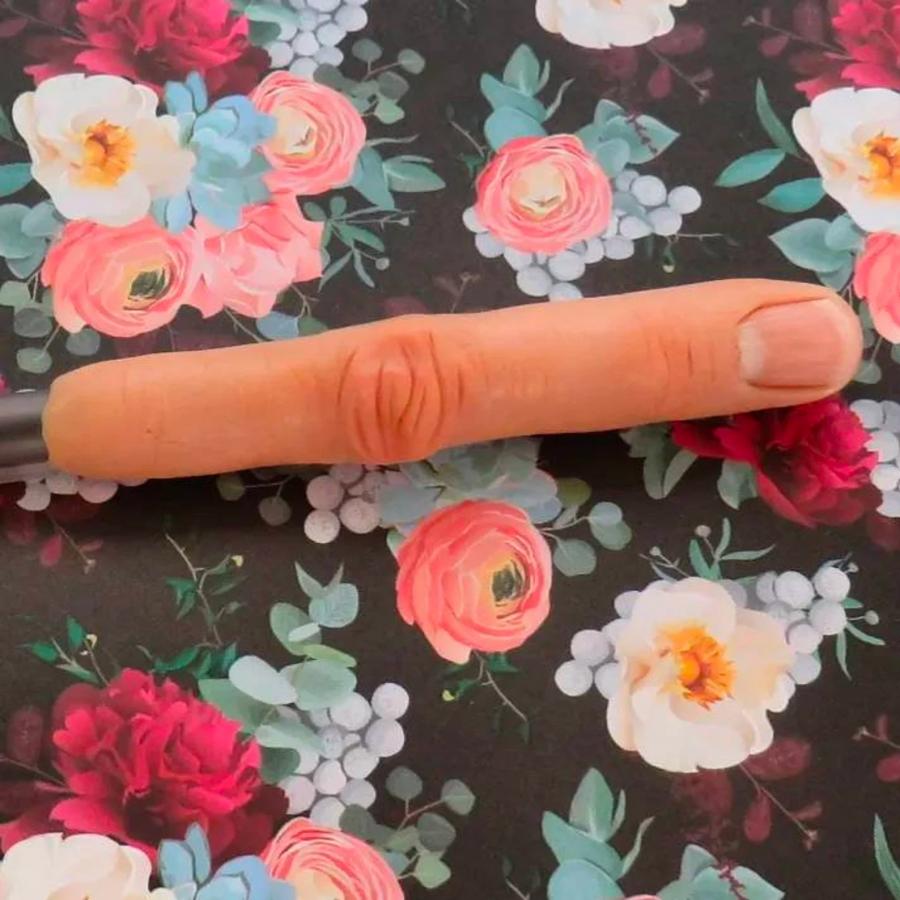 Credit: ThisisMichiesshop
Never write another boring handwritten sentence again in your life with the polymer clay realistic finger pens. Whether you're hosting your very own Halloween party, or you just like fingers a whole lot, these realistic finger pens are a great handmade piece of art that'll likely help you do… whatever it is you're trying to do.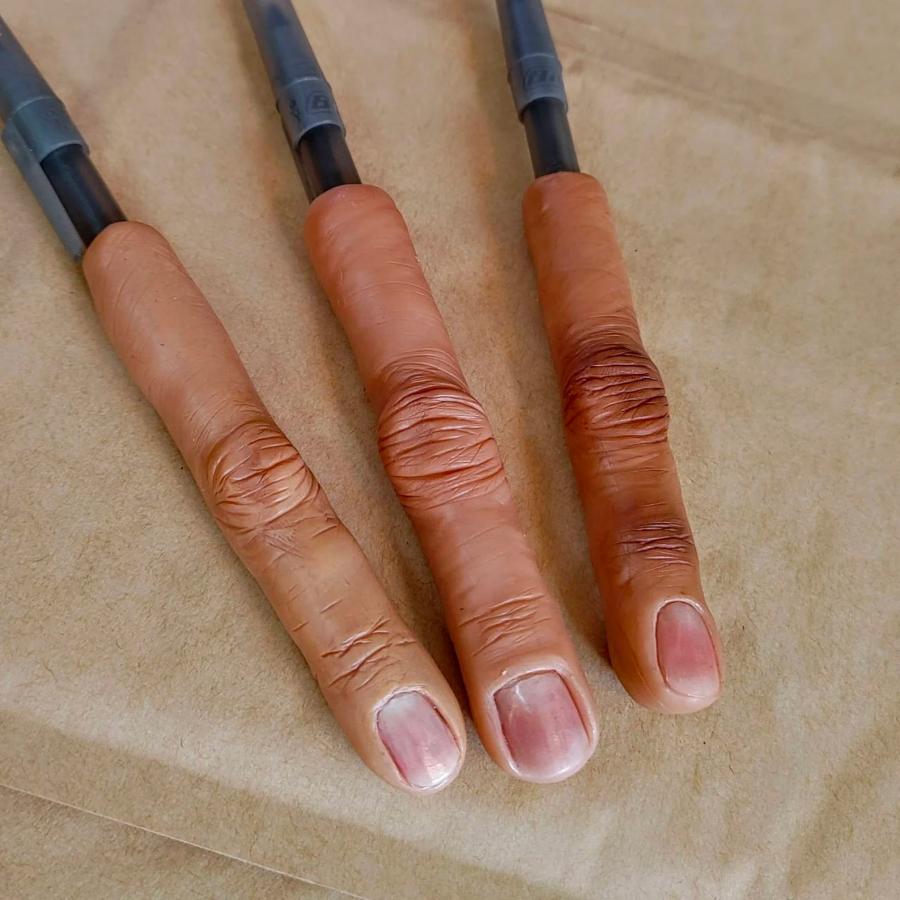 Credit: ThisisMichiesshop
You can snag one of these realistic finger pens from their Etsy shop for around $17 bucks!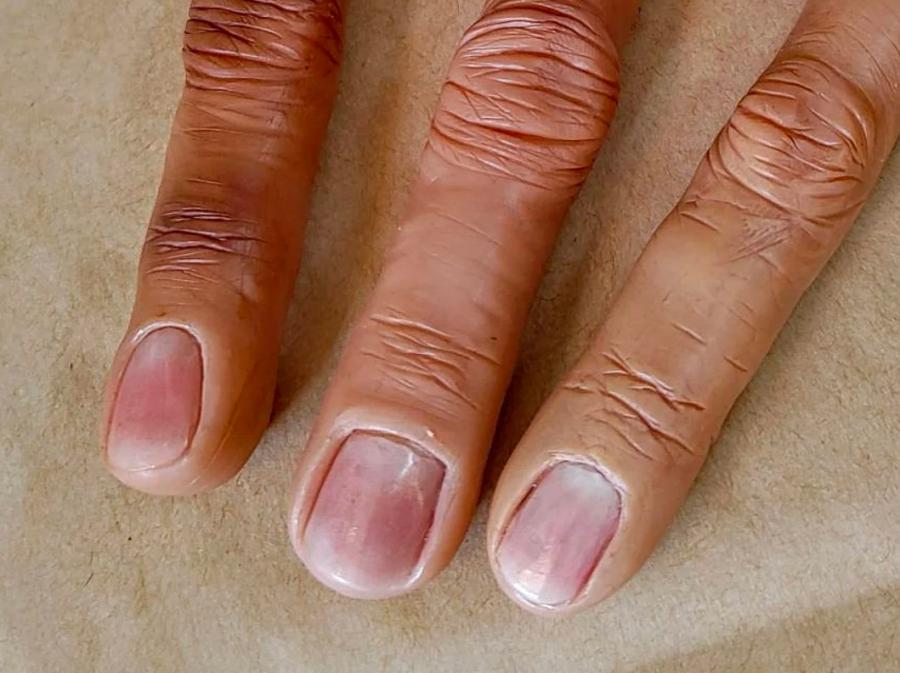 Credit: ThisisMichiesshop