Would You Carry Around A Ramen Noodle Handbag? Because Yes, It Exists
By Ryan on 03/11/2020 1:36 PM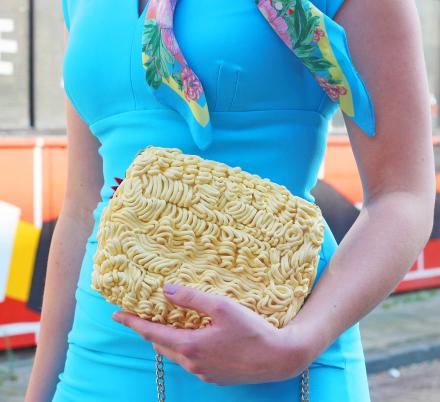 If sophisticated handbags and clutches aren't quite you're thing, perhaps going to the opposite side of the spectrum with purses that look like food. What better way to display your classiness to the world than with a Ramen Noodle clutch. They're made by Etsy store RommyDeBommy, which is the same shop that created the giant taco clutch and the giant Christmas ball ornament purse that we featured in the past. Whether you're looking to class-up or class-down your life, this Ramen Noodle handbag might be your best bet!
The ramen noodle clutch is completely handmade and is made to look extremely realistic, which might explain the high price tag. The unique bag is made from hard foam and is super lightweight. You can think of the Ramen bag as a bit of a statement piece, or perhaps a mobile piece of art that you carry around.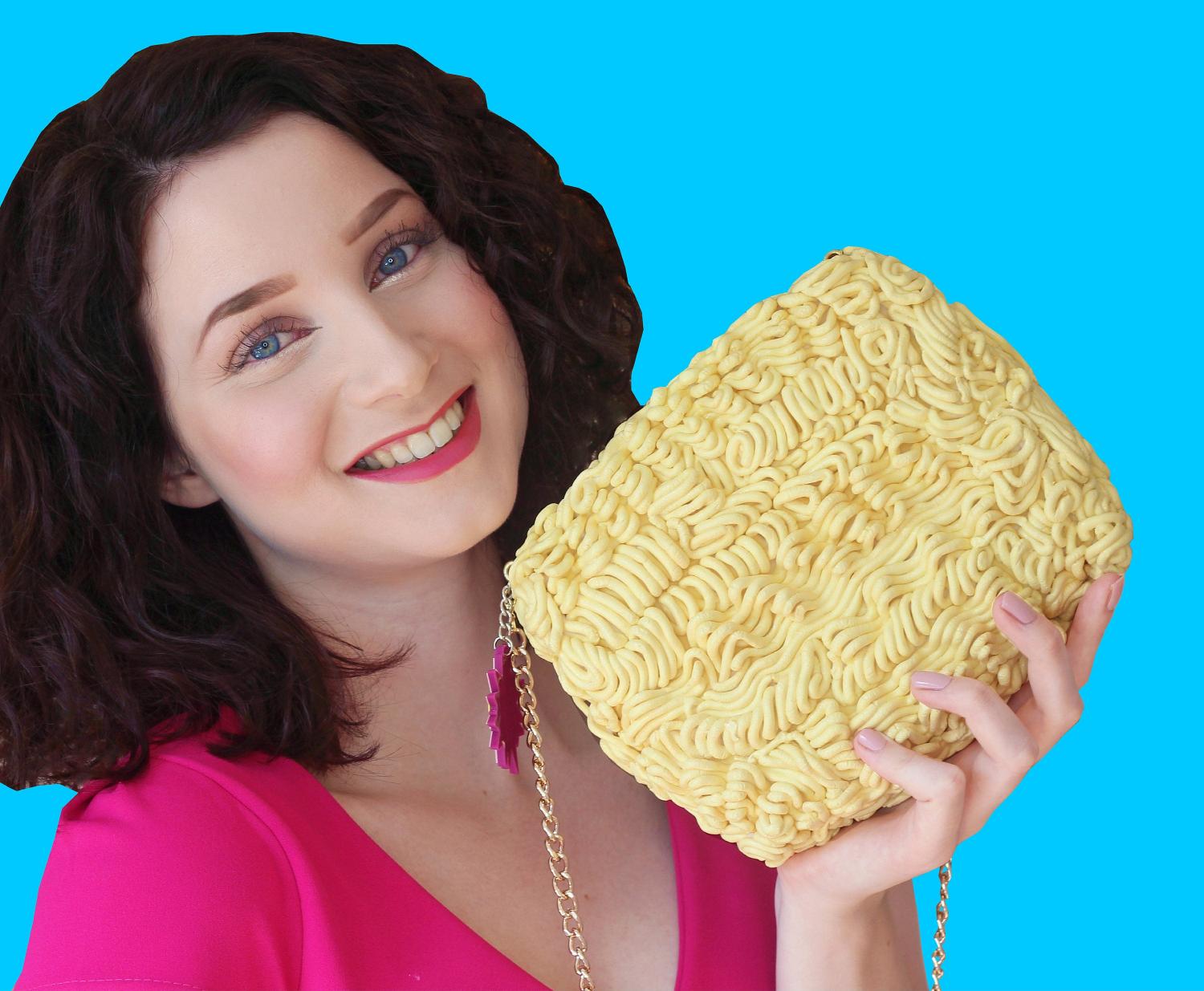 The Ramen noodle handbag comes with a golden chain attached to it, has a hollowed-out opening in the foam where you can store your wallet, phone, makeup, and other essentials, and in total the bag measures 8.2 inches long x 6.7 inches tall x 2 inches thick.