These Convertible Stairs Convert Into a Wheelchair Ramp When Needed
By Ryan on 11/16/2022 9:52 AM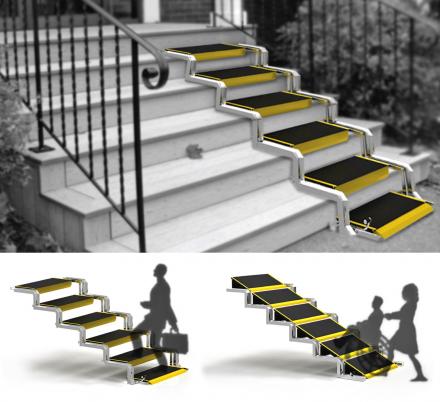 Designer Chan Wen Jie has come up with an ingenious solution to help people in wheelchairs get up and down stairs when there's no wheelchair ramp installed. The unique invention would attach to an existing set of stairs, and with the simple press of a lever, the stairs would instantly flip and turn into a wheelchair ramp.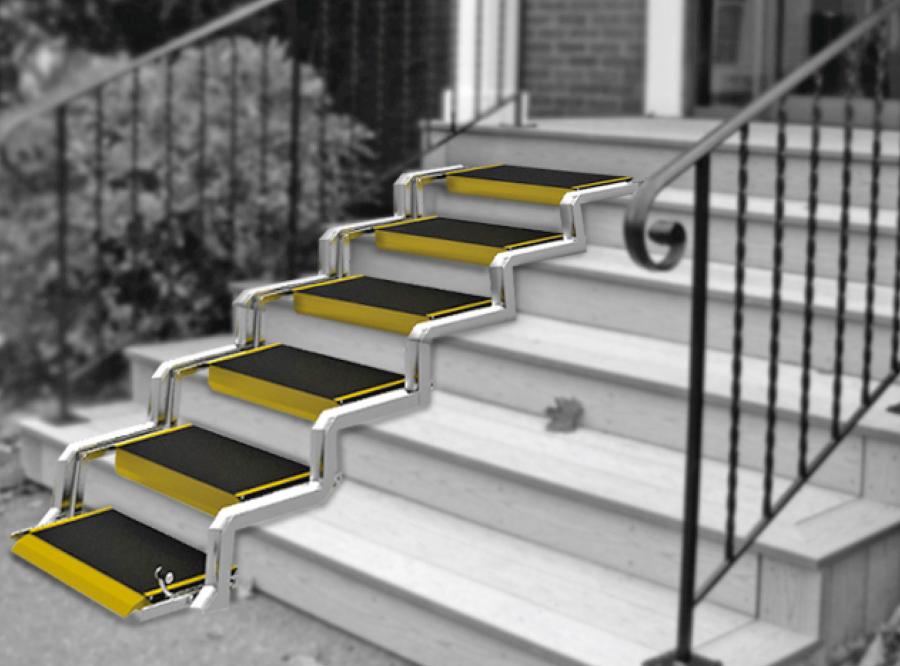 The device would be made up of little pieces of the ramp that sit flat on each step when in stair mode, and flip up at a 45 degree angle and connect to one another to form a ramp when activated.

Although it's just a concept for now, the converting stairs to wheelchair ramp invention could be a welcome piece of technology for those in need trying to access places without an existing wheelchair ramp or a handicap accessible entrance, especially in urban areas. How it works is, by default it would be in stairs mode, which would blend in with the staircase they're attached to. Then, by stepping onto a lever, it'll activate the stairs and shift them into ramp mode.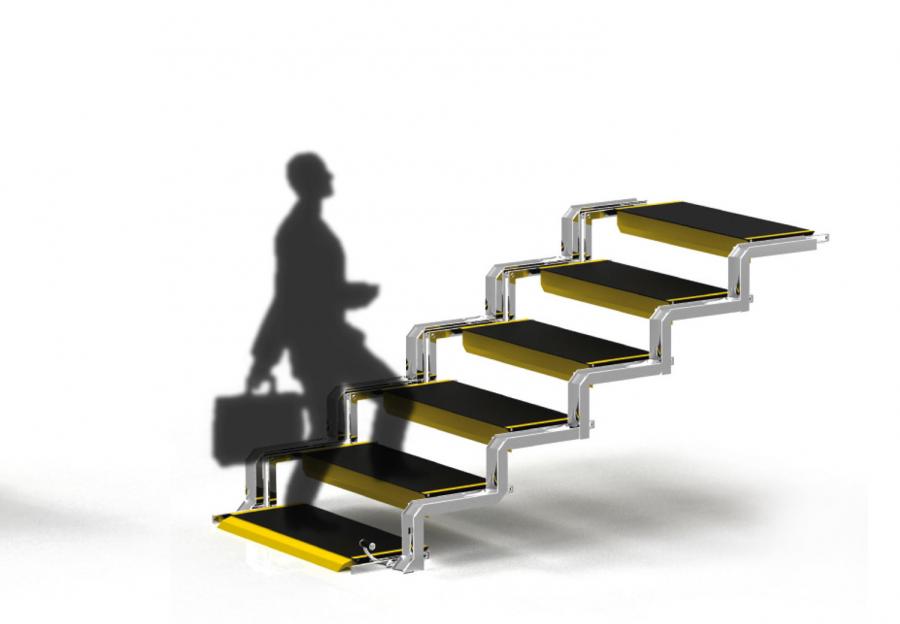 Once, the user is done using it, you can press the lever back and they'll convert back into stairs. They could probably permanently be in ramp mode if the stairs were wide enough, though for use on more narrow stairs, it would certainly need to be switched back and forth with each use. Chan goes on to describe his design: "The goal of this design is to help the elderly, those who have walking difficulties, or those who need to move heavy items in a trolley or on a cart to climb stairs more efficiently and conveniently. It aims to minimize falls and injuries." "Convertible incorporates a simple linkage mechanism system that requires minimal effort to operate, making it quick and easy to use. It is mounted directly onto existing stairs, and makes efficient use of space, time, and money in comparison to the construction of a new ramp. Convertible has been designed for a low construction cost, easy installation, and minimal maintenance." Chan Wen Jie is a designer from Nanyang Polytechnic who made the converting stairs to ramp design for an Industrial Design class. The converting stairs wheelchair ramp is, as of now, just a concept by the designer. So as of now, the product doesn't exist.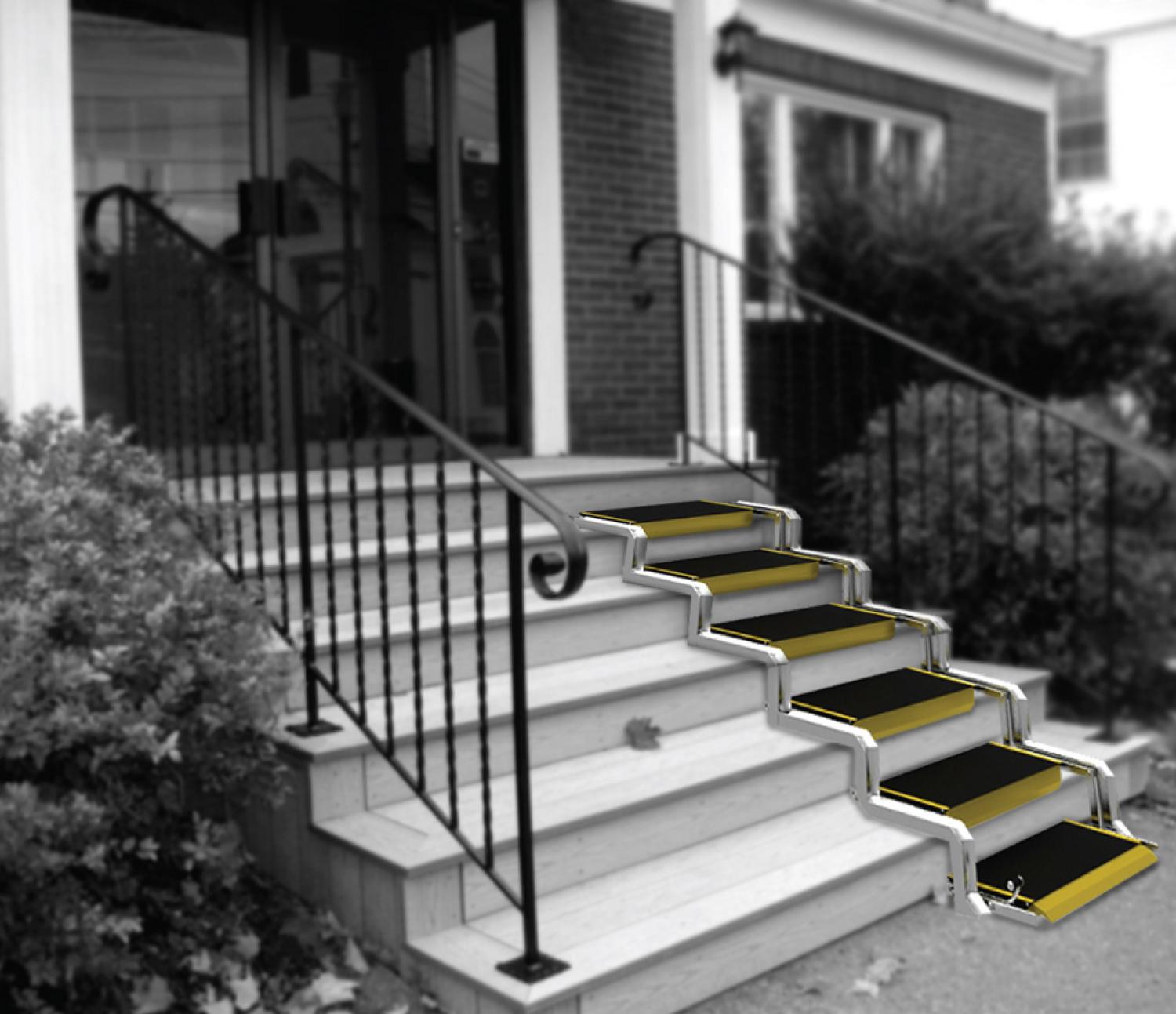 The only issue people that people have mentioned about the converting stairs is that the angle is too steep to push someone up that's in a wheelchair.