This 'I Am Their Father' Star Wars Sign Makes For The Perfect Father's Day Gift
By Ryan on 06/15/2022 1:13 PM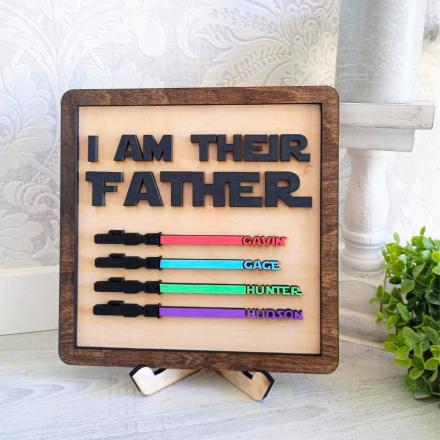 All Star Wars fans will go crazy knowing they can get a hold of their very own lightsaber. But it becomes extra magical when you can personalize it and give it to someone special like your father. Whether it's Fathers' Day or just a normal day, you can surprise your dad and make him feel special. With two different designs of the "I am their father" frame from SouthShineStudio, he'll get something he'll love and worth remembering.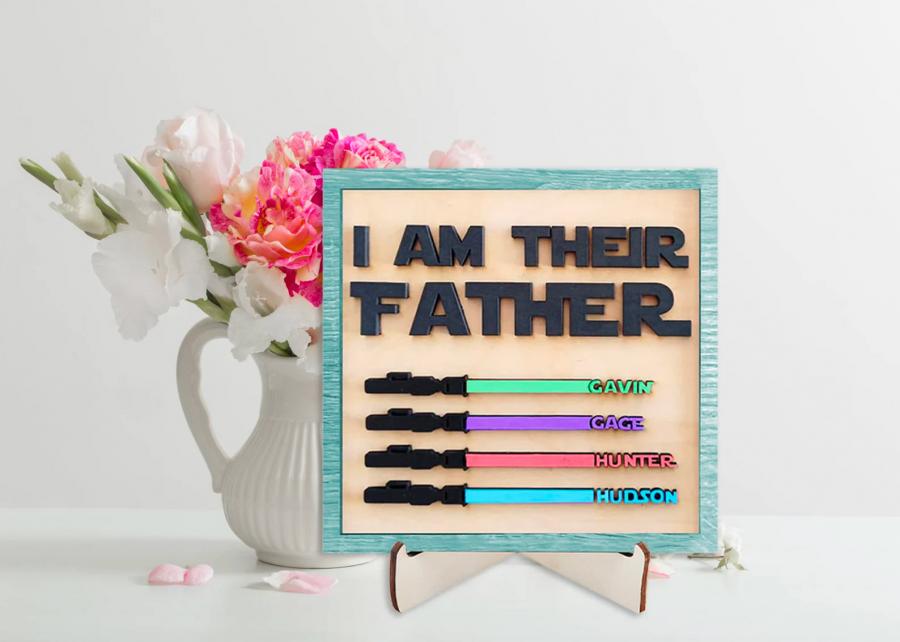 Source
Both versions of the "I am their father" frames are 9" x 9" and come with a sturdy and portable stand. They're lightweight, durable, and can fit on your table, shelf, or TV stand.

If you'd rather not use the stand to set it on a table or shelf, you can also mount it right onto your wall!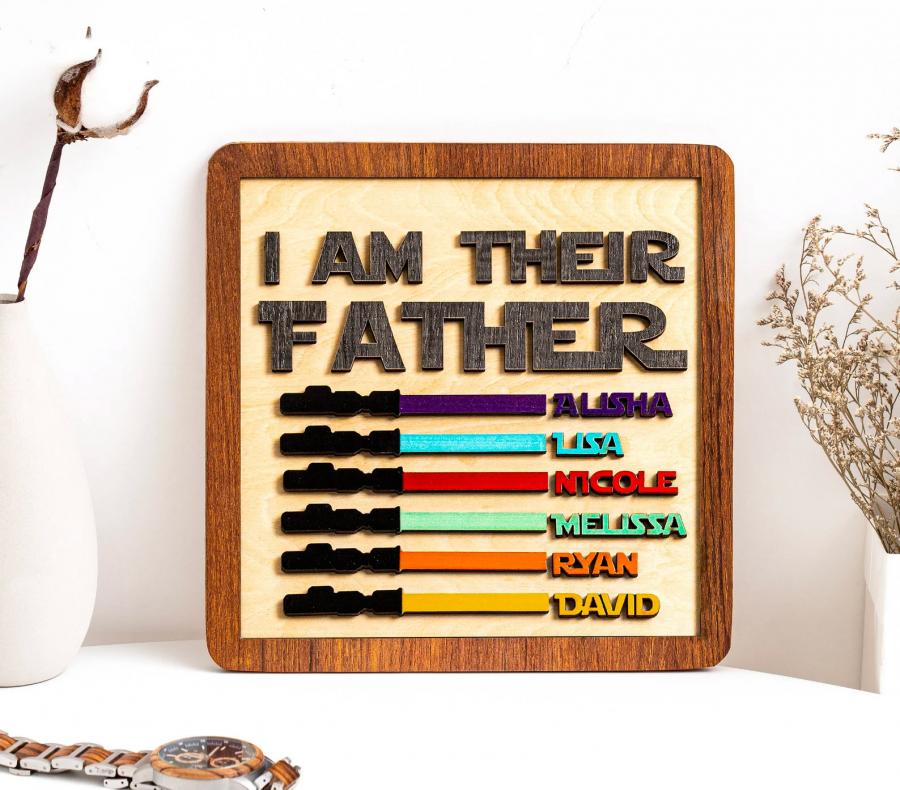 Source
These frames are also 100% handmade from wood. So they look immensely classy, natural, and elegant to the eyes.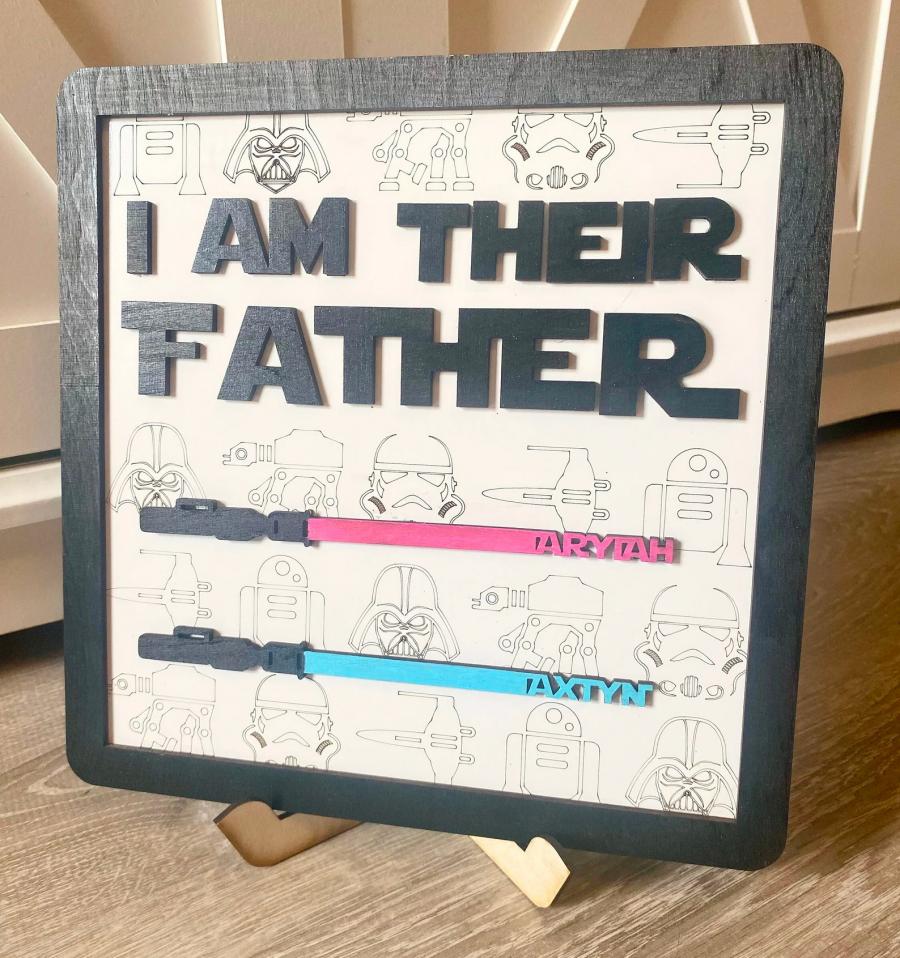 Source
The "I am your father" frames are cut using a laser, so you know it's going to be precise. Plus, each cut and curve are hand-crafted into perfection!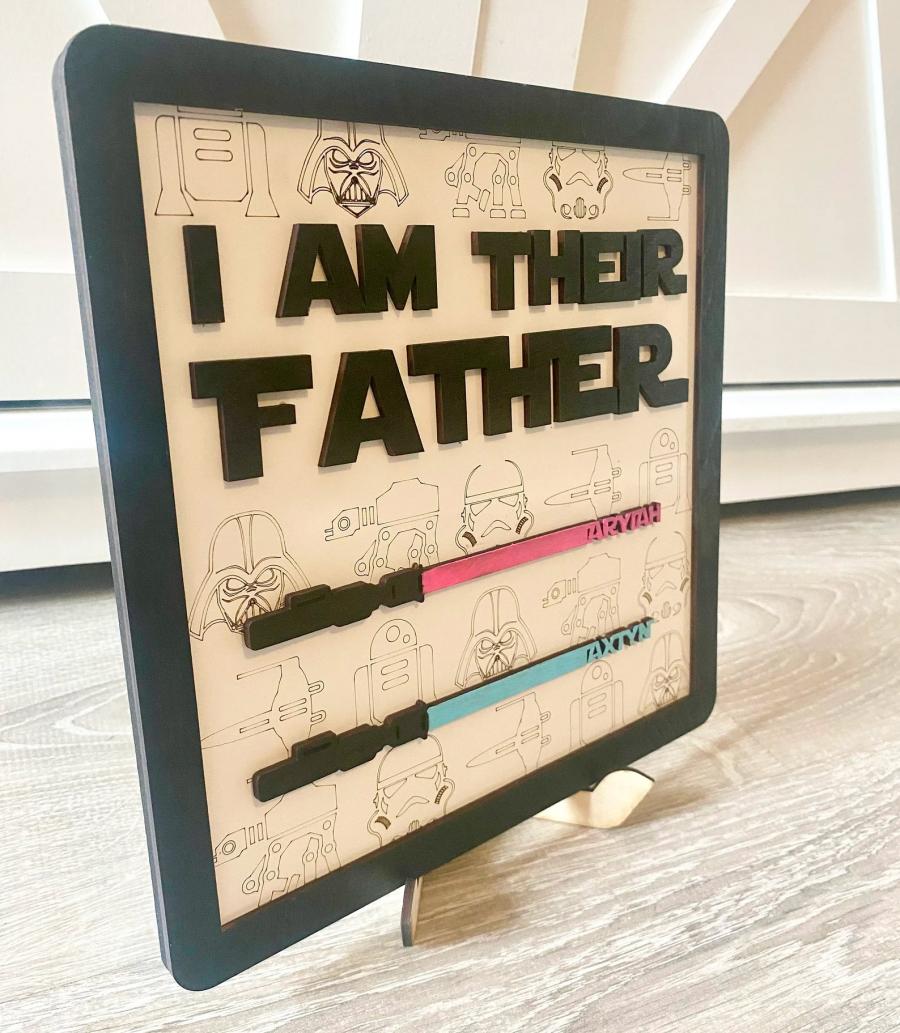 Source
Now comes the exciting part of these frames. You can personalize them and give your dad something to look forward to by adding up to six different names on various lightsabers.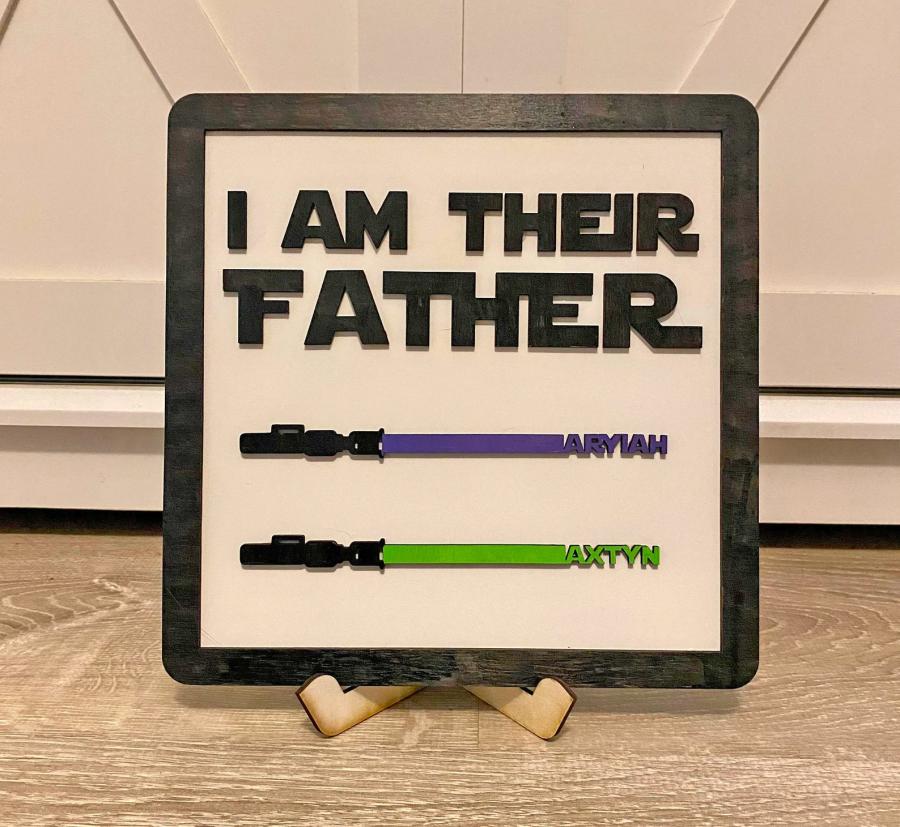 Source
What sets these I am Your Father frames apart are their colors and designs. One version lets you choose among eight colors – white, purple, yellow, orange, black, red, green, and blue.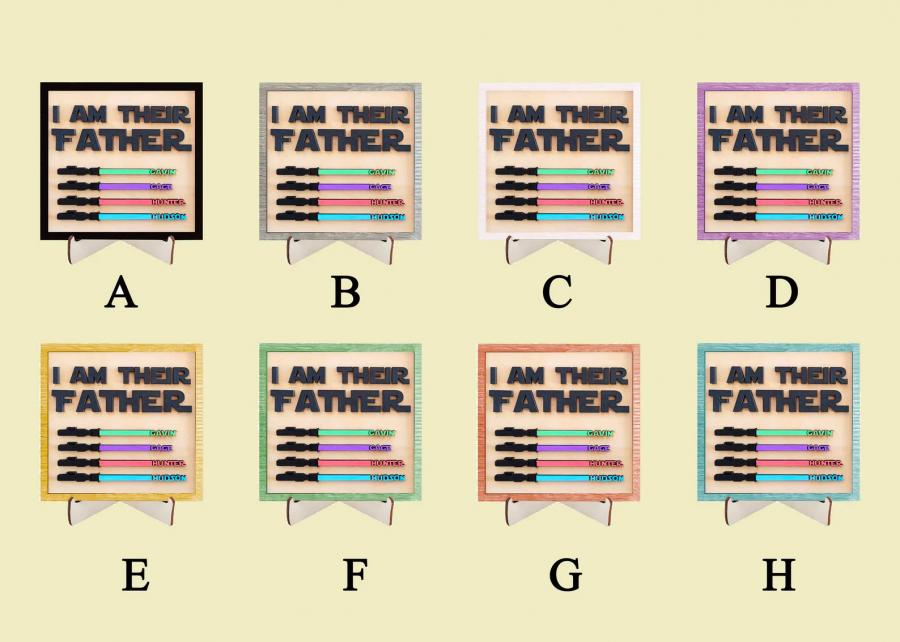 Source
It also comes in a plain-themed frame with only the "I Am Your Father" message and your names carved into the lightsabers.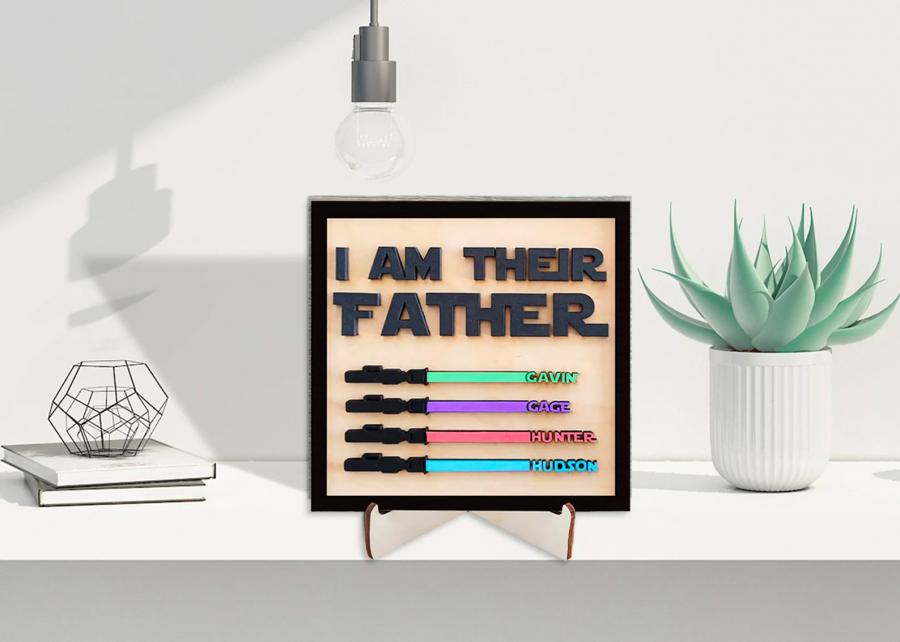 Some of the different sellers even allow you to customize the top text between either "I am Your Father", or "I Am Their Father".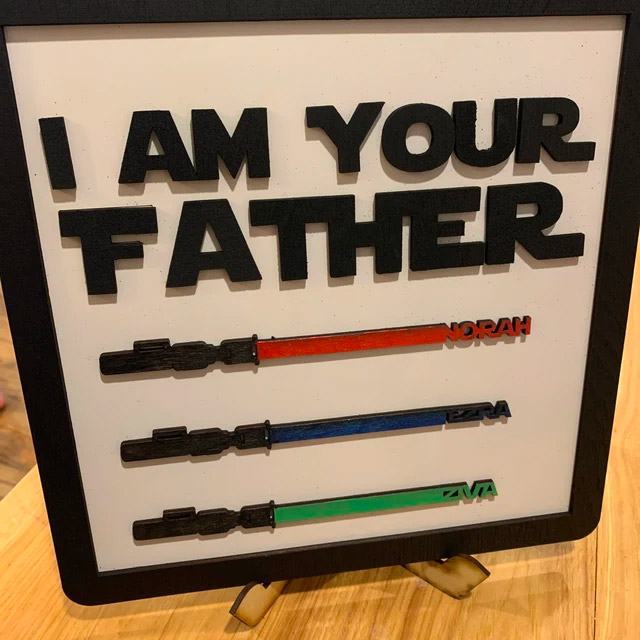 Source
Another seller offers a Star Wars Father's Day sign for Grandpas, as it reads: "I Am Your Grandpa"!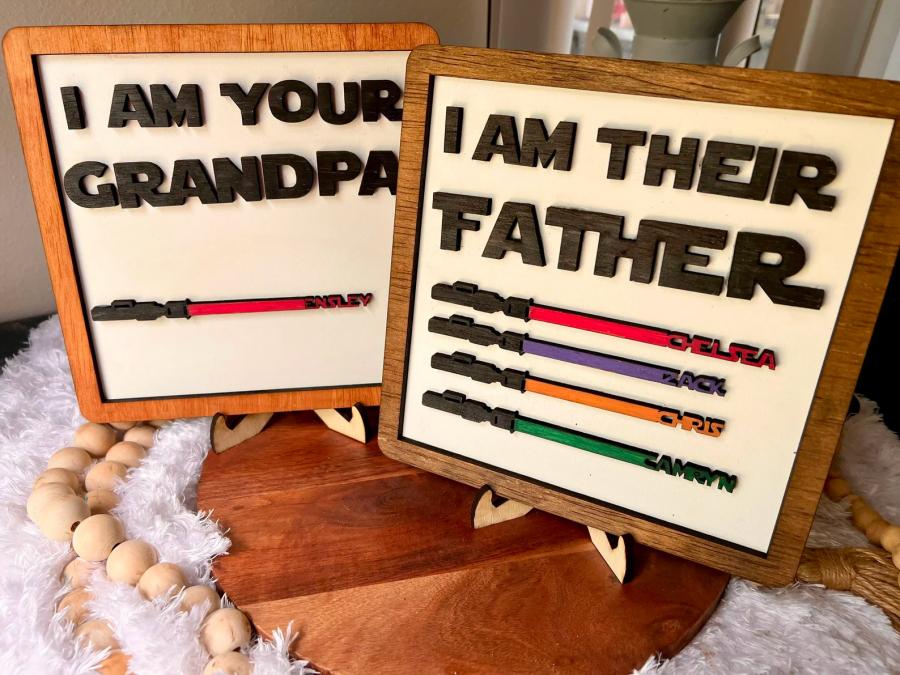 The other "I am their father" frame, on the other hand, only lets you pick among seven colors for your lightsabers – red, orange, yellow, green, blue, purple, and pink.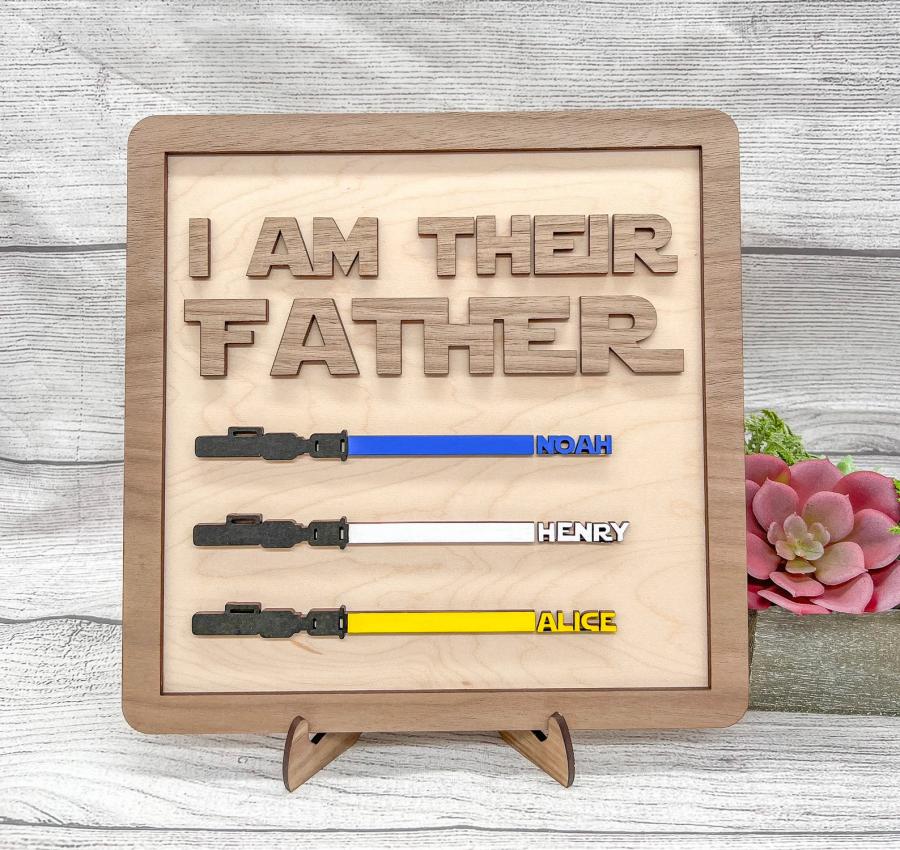 Source
But this version takes it up a notch by adding various Star Wars-themed designs onto the frame. So, you can get Darth Vader cuts, R2D2 outlines, and more.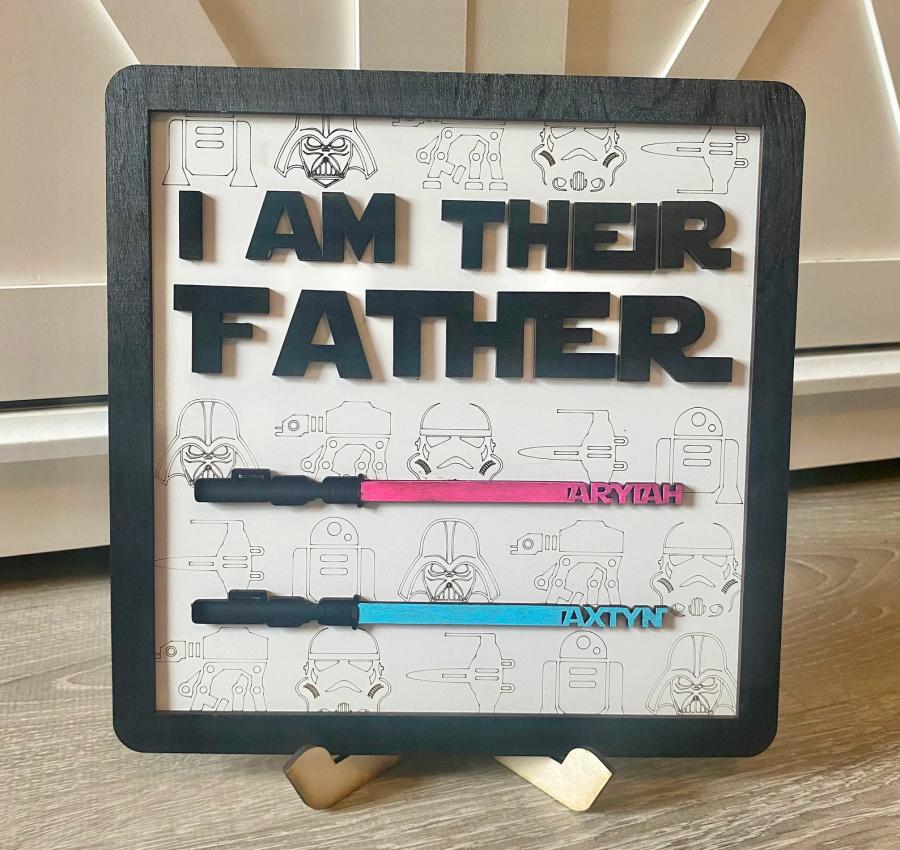 Source
Most of the sellers of the I am Their Father sign allow you to put up to 6 kids names along with lightsabers next to them. So no matter how many kids you got, you should be set... Unless you have more than 6 kids, which in that case you may need to opt for 2 or more signs!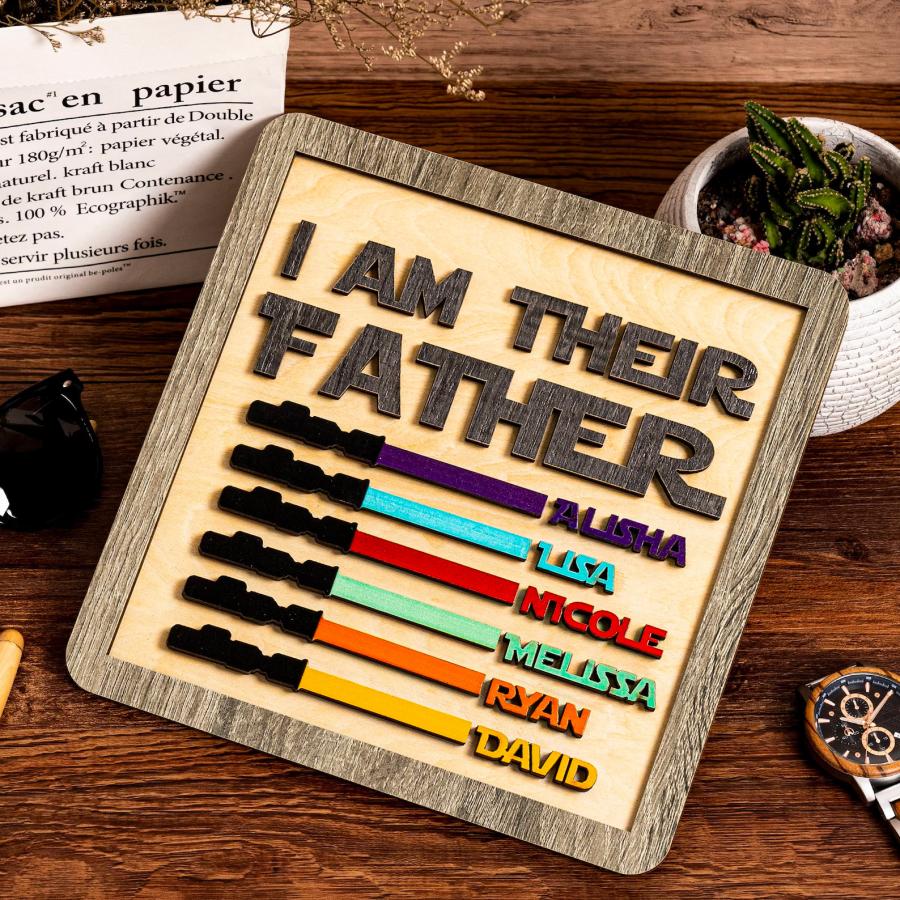 Source
This version is even designed in true Star Wars fashion with stars in the background!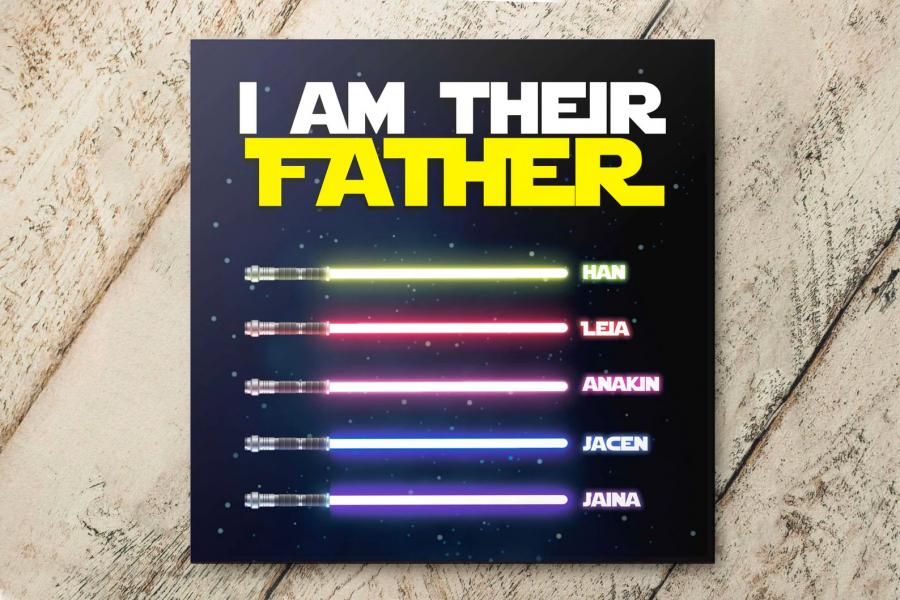 Source
You can snag one of these I am Your Father Stars Wars Fathers Day sign from Etsy for anywhere between $25-$60 depending on which version you select!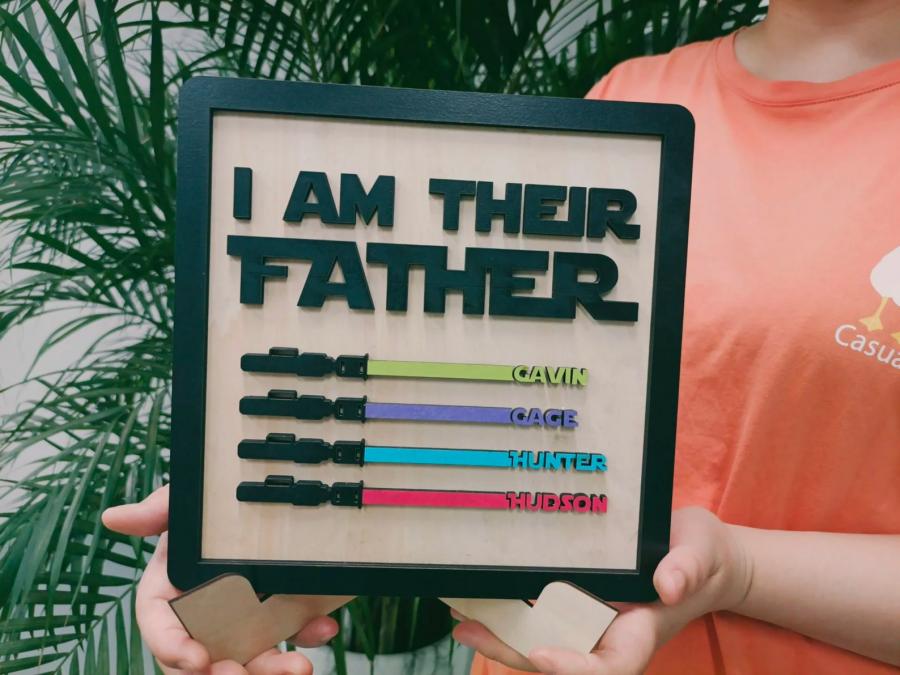 Source