Rambo Dog Costume
By Ryan on 10/16/2019 11:30 AM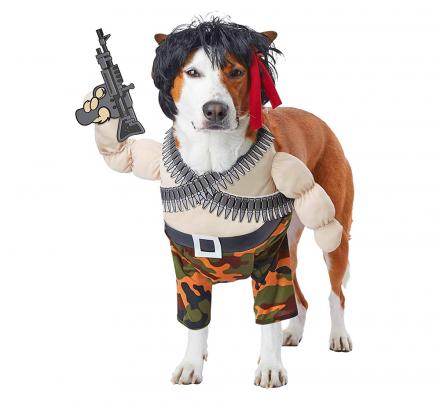 You may have seen the UPS dog costume we featured a few weeks back, but in reality, that has nothing on this incredible Rambo dog costume! It turns your dog into a fighting machine that's ready for war. It's the perfect Halloween dog costume for any Rambo lover, and makes for a super quick and easy way to dress up your pooch in a costume this Halloween.

Sizes: x-small | small | medium | large
The Rambo dog costume hilariously encapsulates everything about Rambo, while it looks like your dog is holding a machine gun in one hand, a red Rambo bandanna around their head, camouflage pants, and two bandoliers around their chest for extra bullet capacity when they run low on ammo.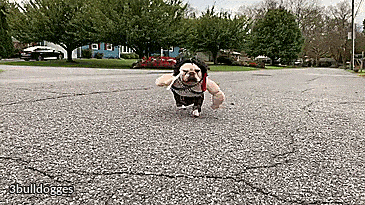 Credit: 3bulldogges
When your pooch puts on the Rambo dog costume it'll look extra funny as they run, as the built-in hands of the costume will dangle and bounce with each stride they take. As they greet trick-or-treaters at the door, the costume will surely get laughs from everyone who sees it.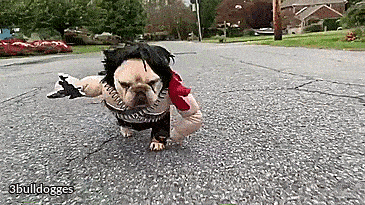 Facebook page 3Bulldogges had a chance to try out the Rambo dog costume on their french bulldog, and it's safe to say that it might be the cutest costume ever for a little frenchie. Though the funny costume does come in x-small, small, medium, or large sizes to accommodate most dog sizes. You may want to consult the descriptions and reviews for each one to make sure you get the right size for your dog.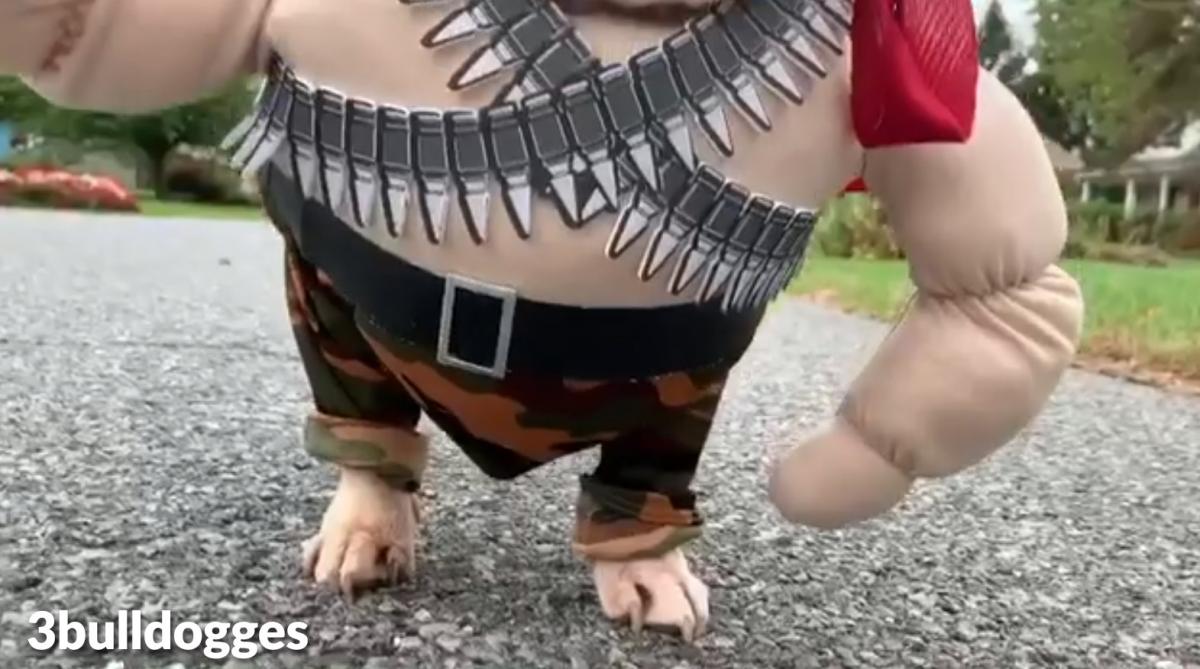 Check out the Rambo Dog Costume in action via the video below.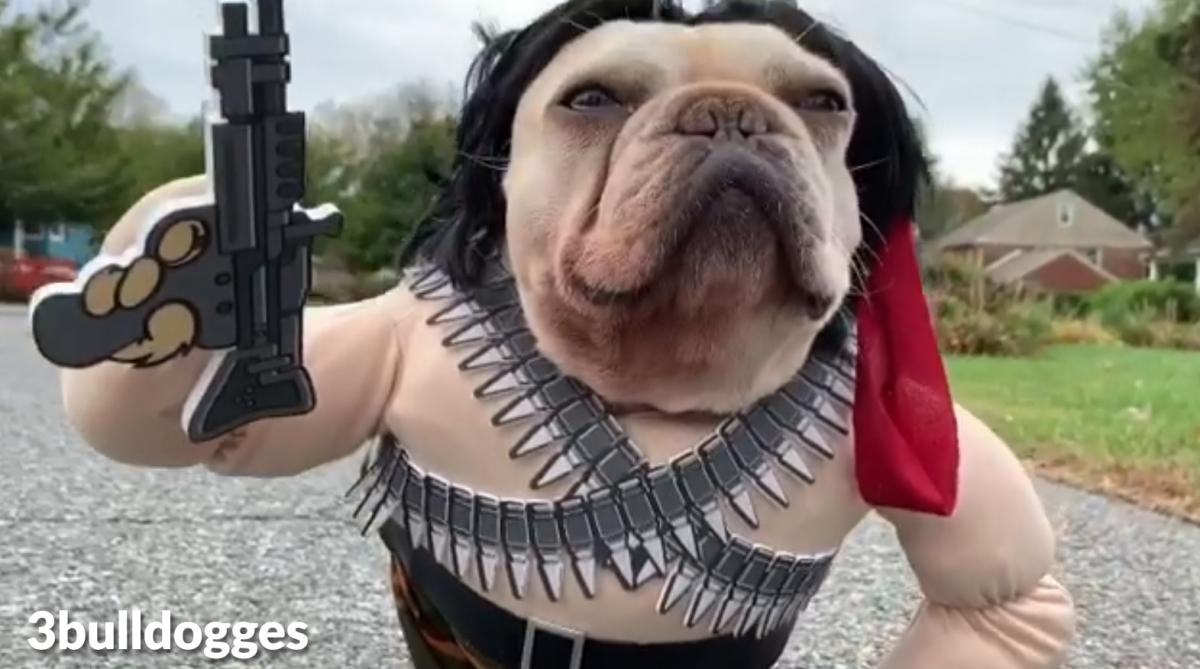 Image credits: 3bulldogges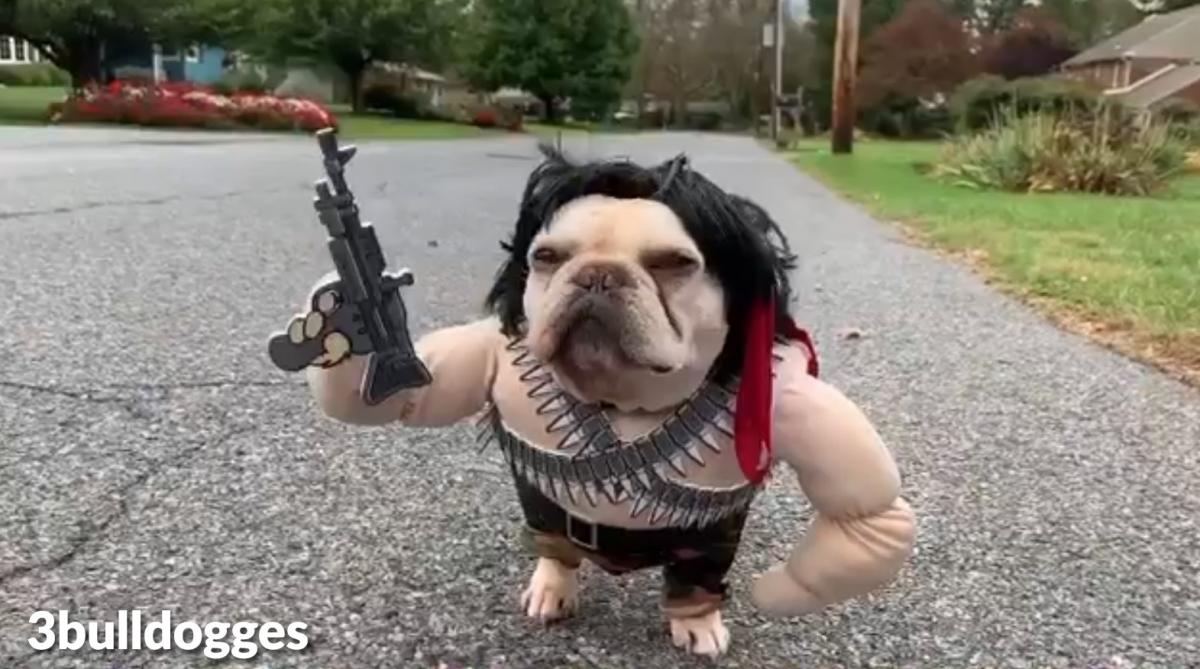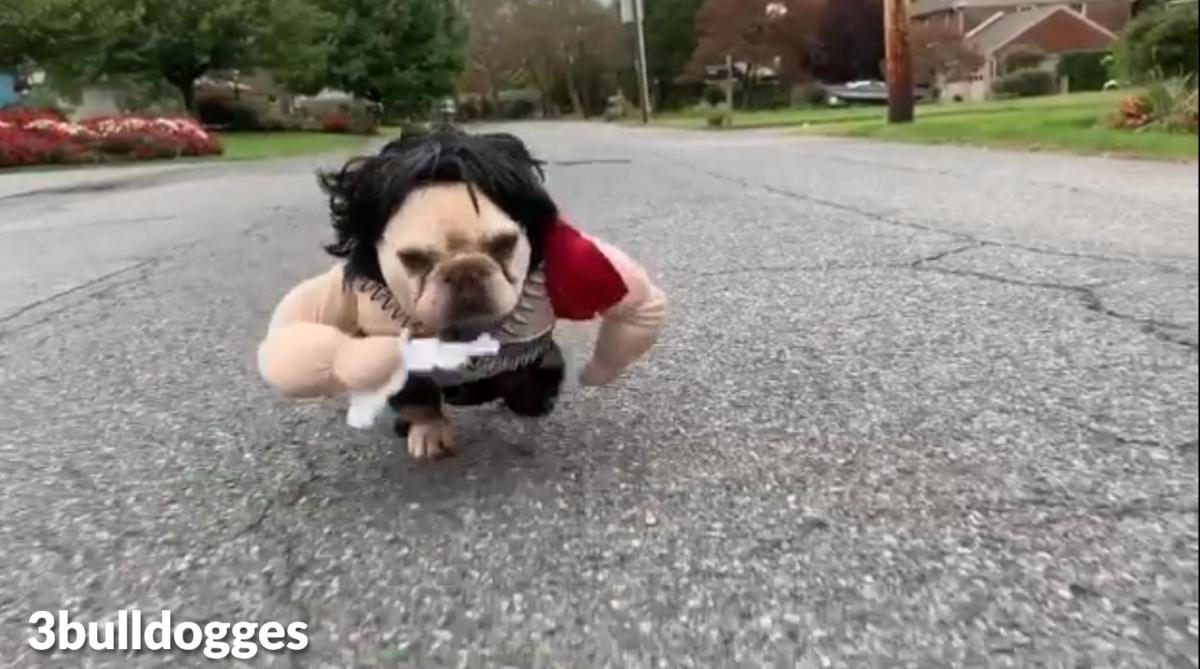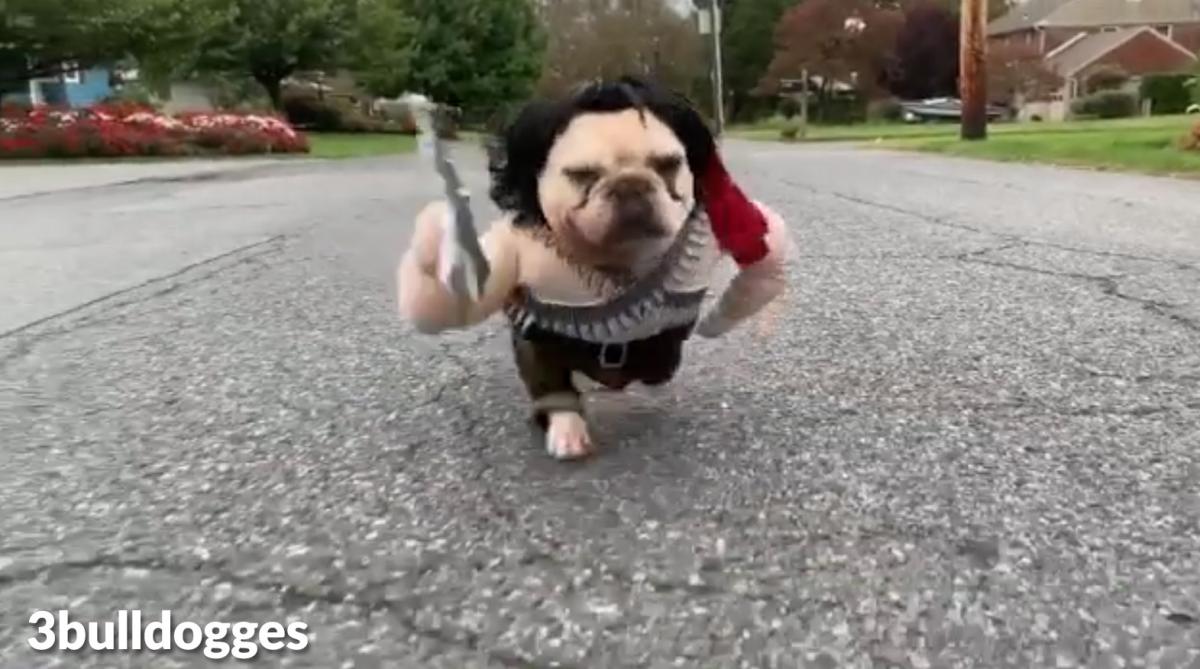 Image credits: 3bulldogges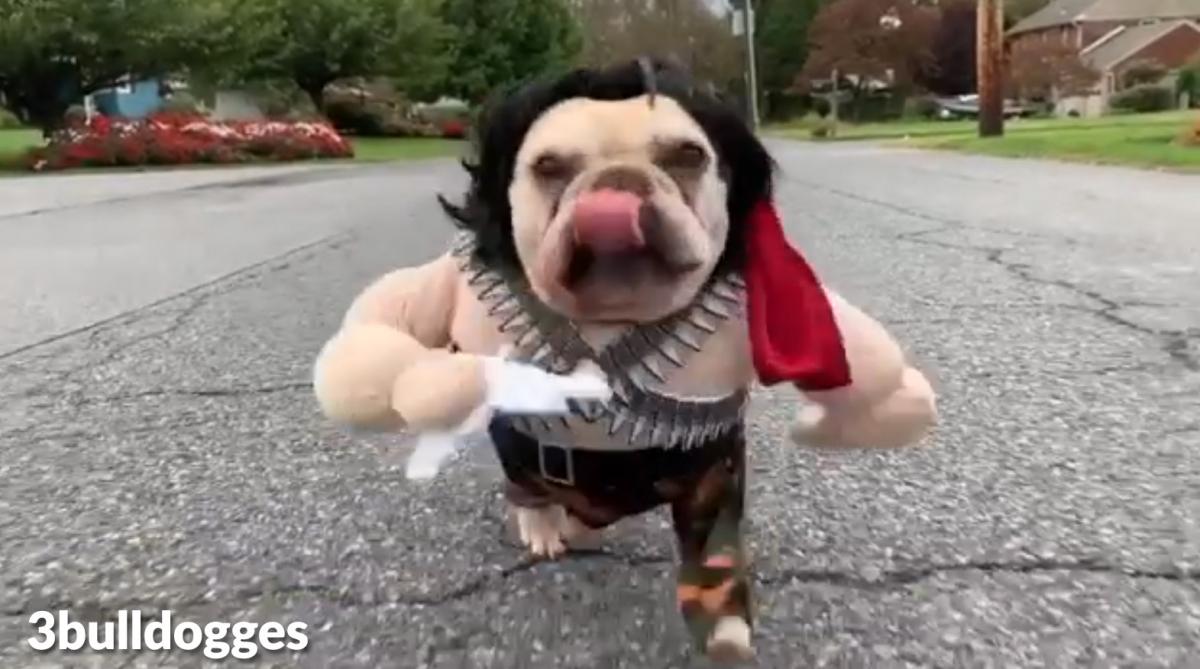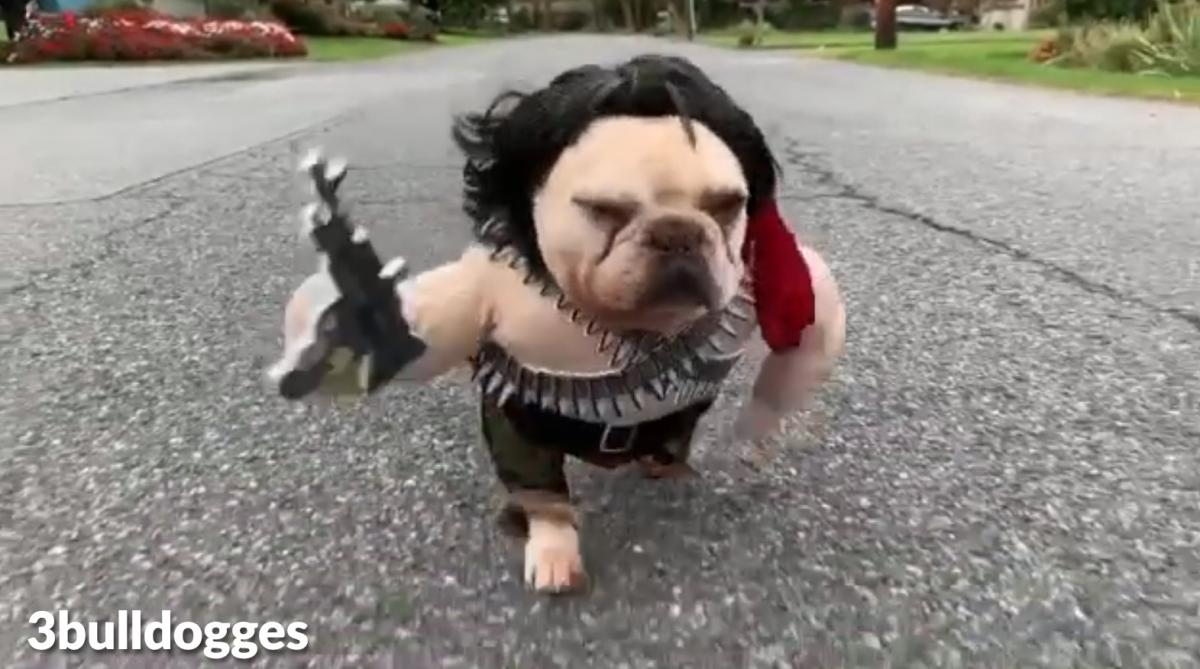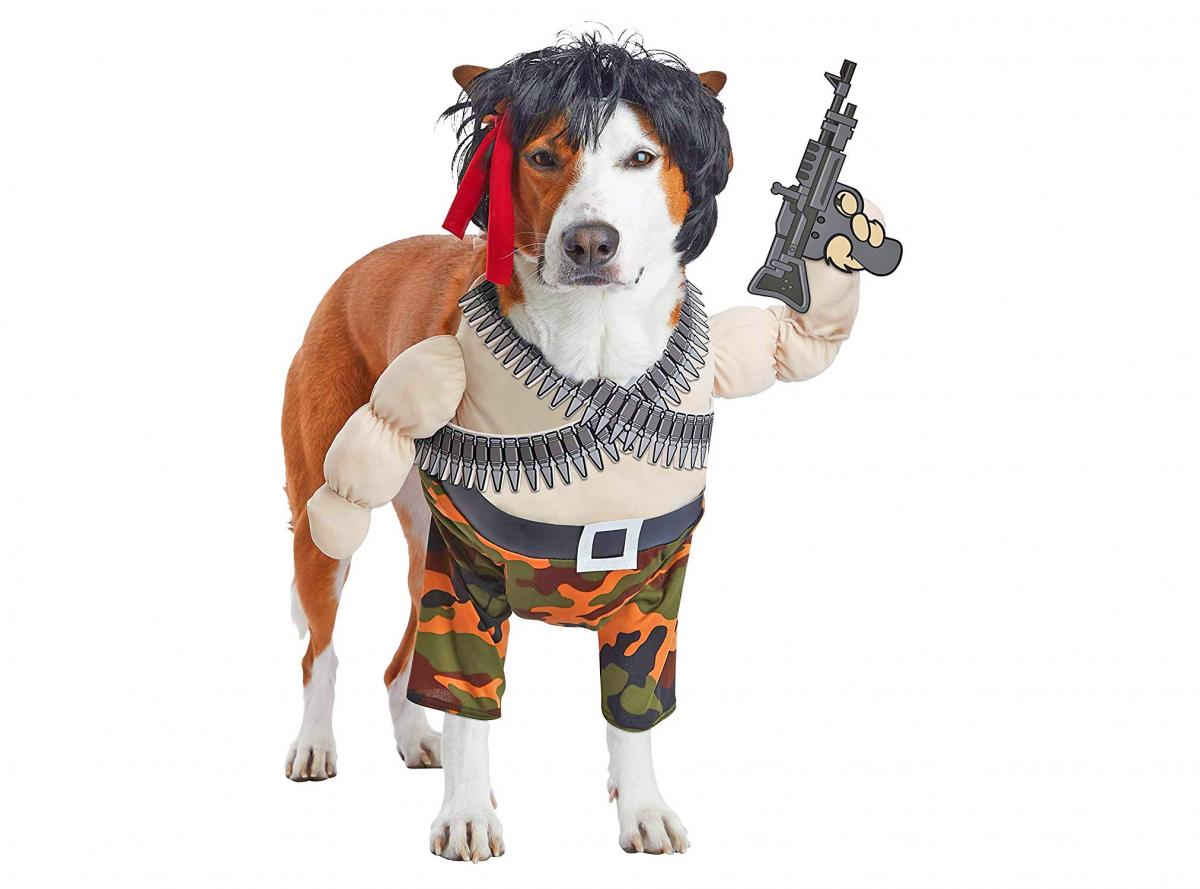 Image credits: 3bulldogges

Subscribe To Our YouTube Channel