The Python Plunger Is a Toilet Plunger With a Built-In Snake
By Ryan on 06/07/2019 10:14 AM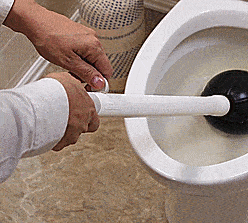 Everyone hates plunging toilets, since you're just bound to get poop juice splashed back up into your face. It's also a fact that everyone hates using a snake on their toilet to dislodge those nasty clogs after dinner at Chipotle. Well, now you can combine both of these gruesome tasks into one fun activity that actually help each other out. The Python Plunger is a unique toilet plunger with a built-in snake.
Getting those nasty toilet clogs dislodged will now be a breeze since you'll have the best two toilet tools combined into one. The plunger helps you get a water tight seal around the brim of the toilet, and then you can push the snake down to further help push the clog down the tubes.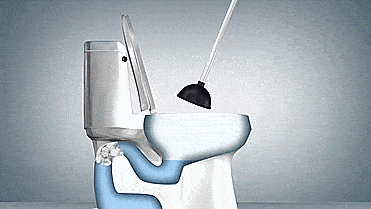 How do I use the Python Plunger?
To use the Python Plunger just press the plunger end into your toilet and then push the handle on the side of the plunger forward to advance the snake cutting head into the toilet and through the clog. The cutting head rotates as it moves forward to help shred and eliminate most clogs in your toilet. You can then combine the suction power of the plunger along with the movement of the snake to eliminate even the toughest toilet clogs.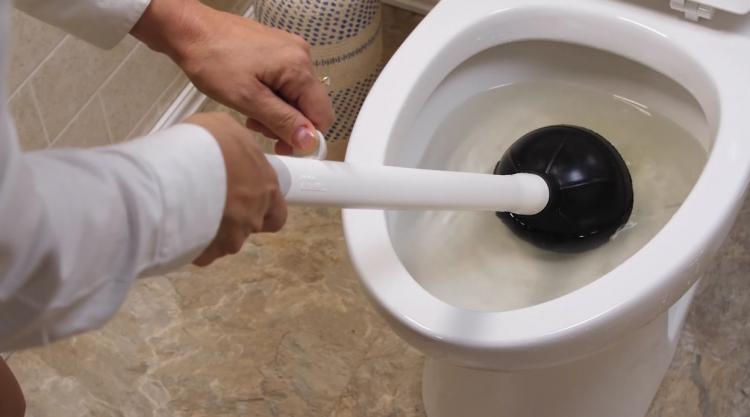 The unique plunger snake combo comes with a snake head for the toilet as well as the sink, so you can clear clogs in both places with ease. Just remove the toilet head (hopefully with some gloves) and attach the sink head to dislodge those nasty hairs and whatever else might be lying dormant in your sink.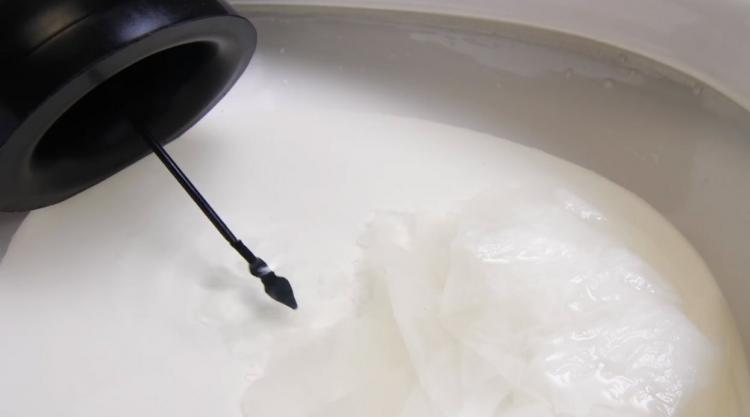 The snake that comes out of the end of the plunger measures 17 inches long when the toilet snake head is attached, and measures 21 inches long when the sink head is attached. No longer will you need to get splashed by dirty poo water or deal with harsh chemicals to unclog your sink or toilet.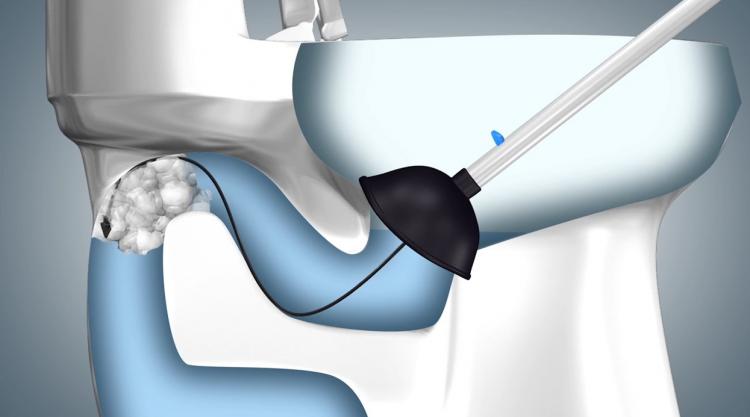 Check out the Python Plunger with built-in snake in action via the video below.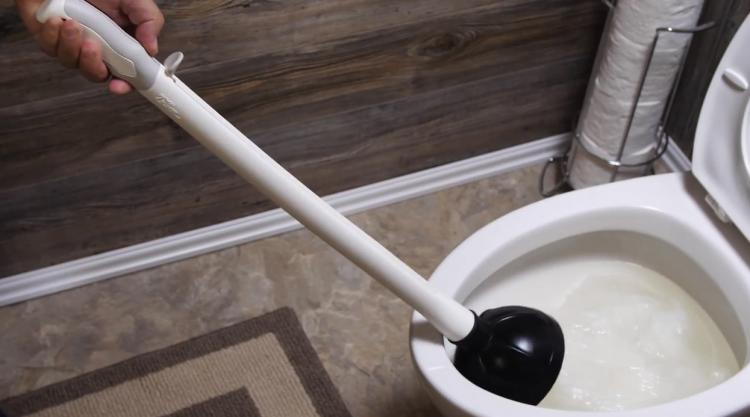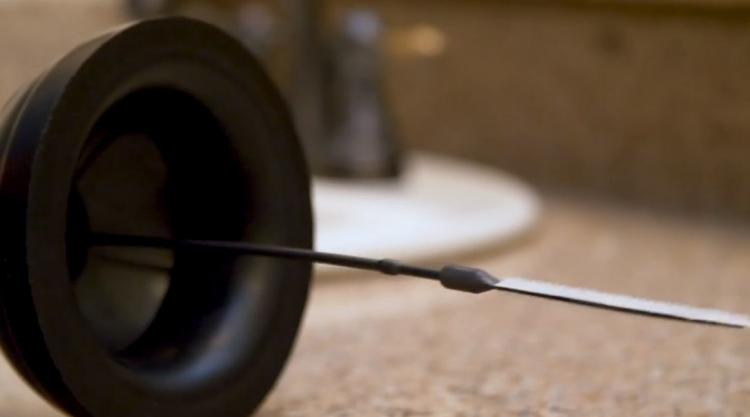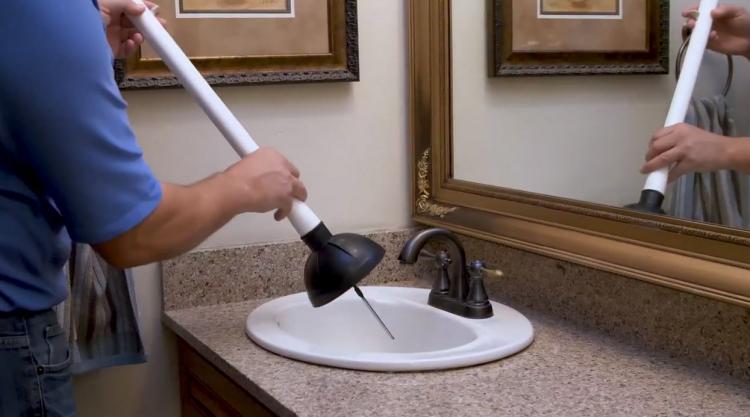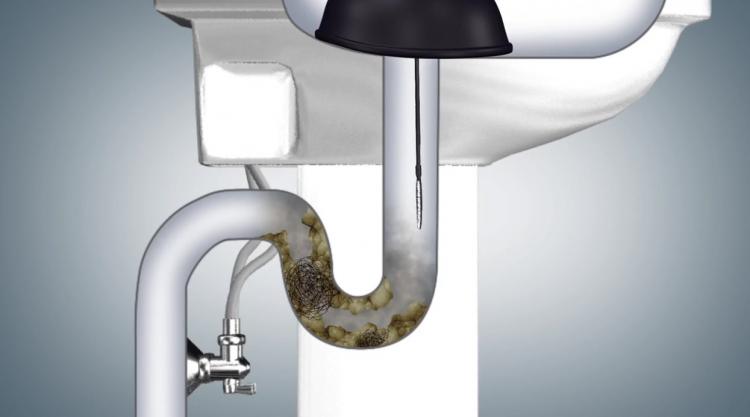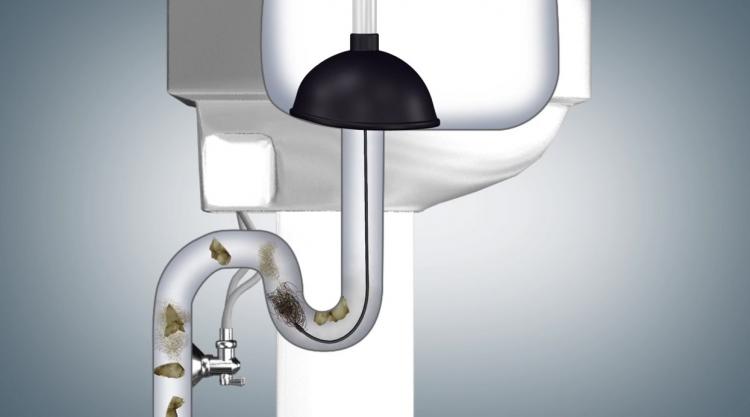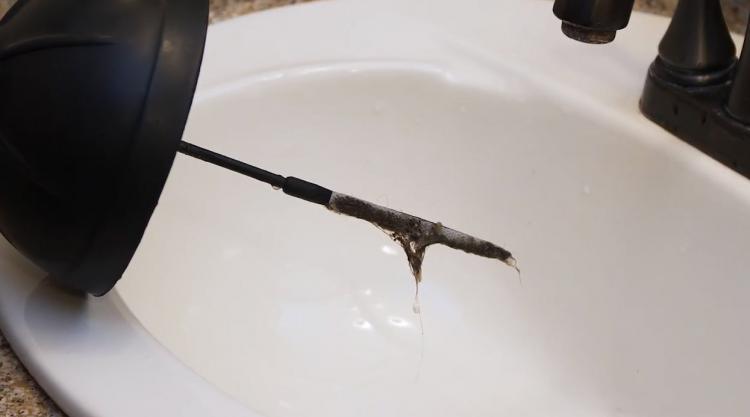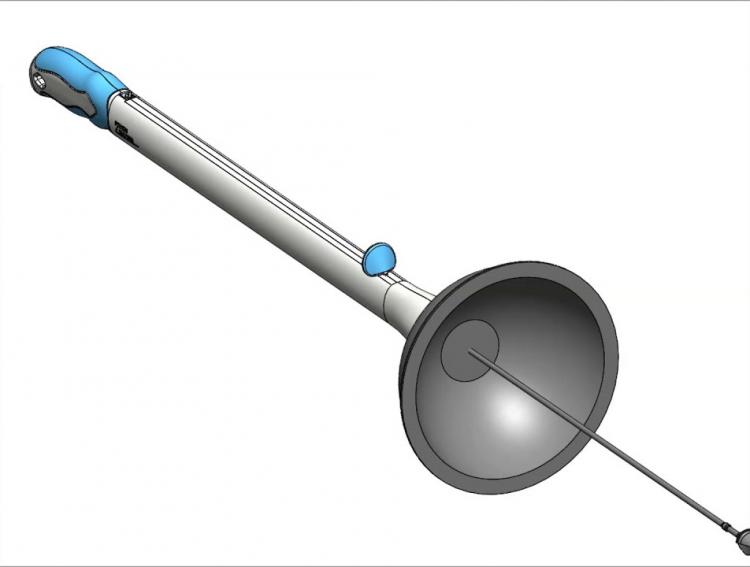 Subscribe To Our YouTube Channel