Pyramid Pan: Silicone Cooking Mat - Cooks Food Evenly and Won't Stick
By Ryan on 10/31/2016 6:24 AM (Updated: 03/21/2017 8:15 PM)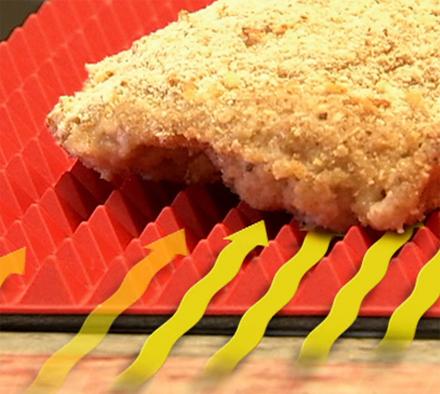 The Pyramid Pan is a silicone cooking mat that you can unroll and place onto any cooking tray and will cook your food more thoroughly, more evenly, and your food will never stick leaving you scraping it off the pan. How it works is, the mat is made up of hundreds of little pyramids that lift your food up, leaving room below for the heat to cook the bottom side evenly with the top.
When not using a pyramid pan and you don't spray your pan properly, you'll be peeling and scraping the food off your pan, making your dinner look like a disaster. Plus with your food sitting right on the bottom of the pan, all the grease that accumulates will be soaking right into your food. With the pyramid pan, your food sits up above the pan so that it will never stick, nor will it every be sitting in its own pile of grease.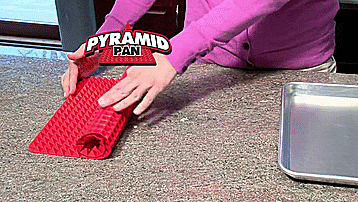 Since air can easily get all the way under your food, there will never be a need to flip your fried chicken, mozzarella sticks, etc, half-way through the cooking process again.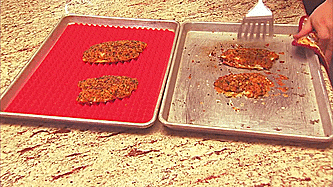 The pyramid pan easily rolls up for easy storage in drawers or cabinets, plus if it's not the size of your favorite pan, you can cut it to any size you like. Don't need it for cooking? The Pyramid Pan can also be used as a non-skid base or a trivet for setting down hot pots and pans onto your counter.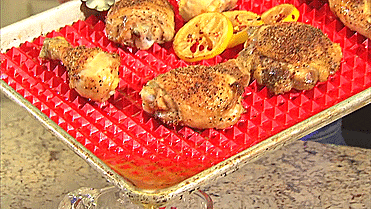 The Pyramid Pan can withstand heat of up to 428 degrees F, is dishwasher and microwave safe, and measures 16.25 inches wide x 11.5 inches long.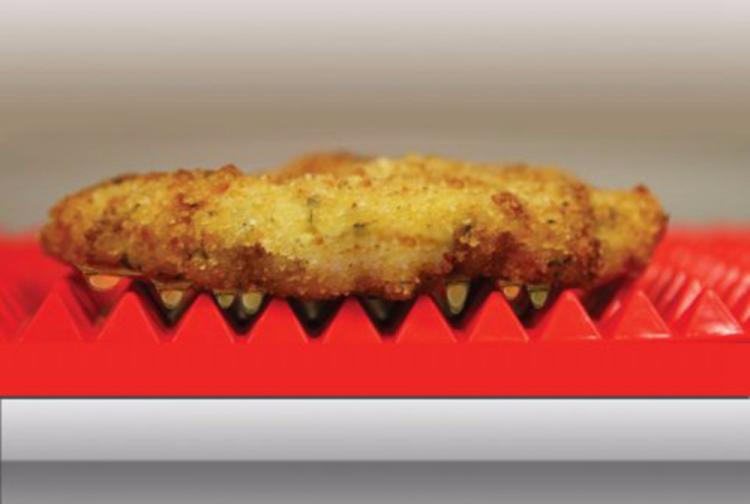 Check out the Pyramid Pan in action via the video below.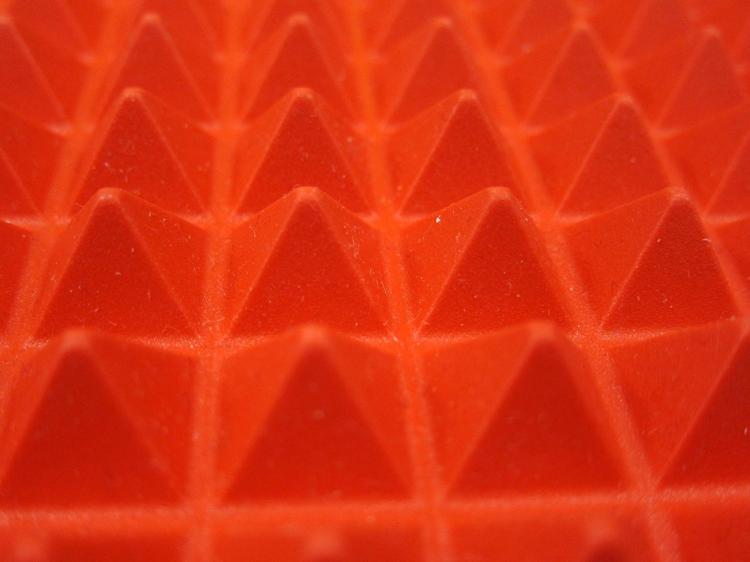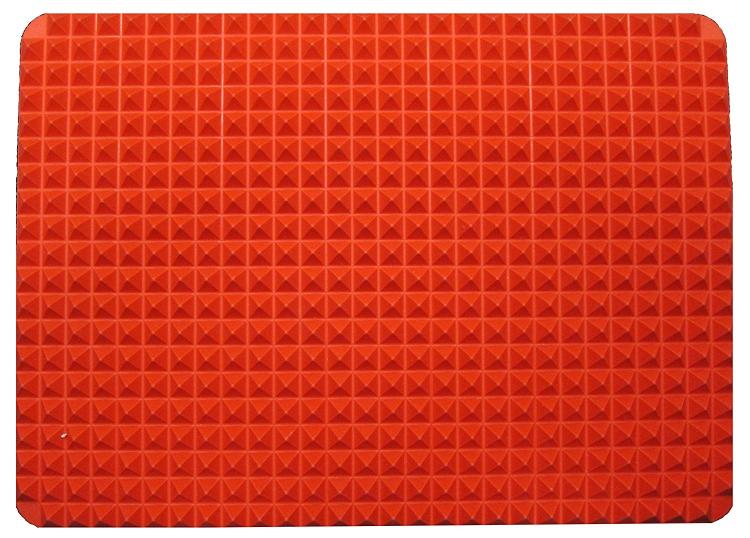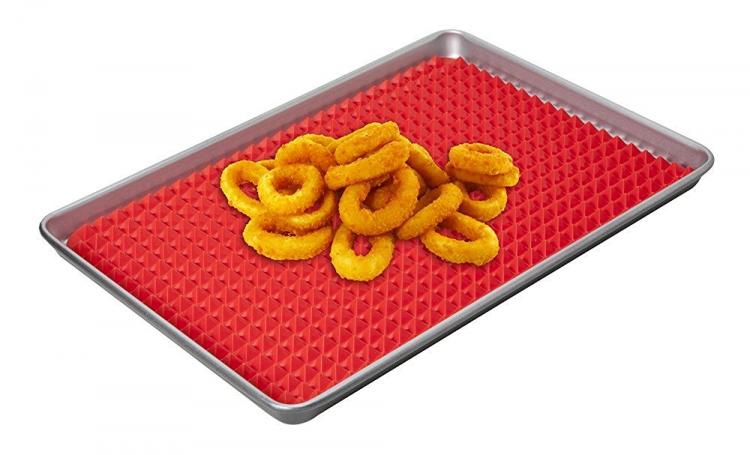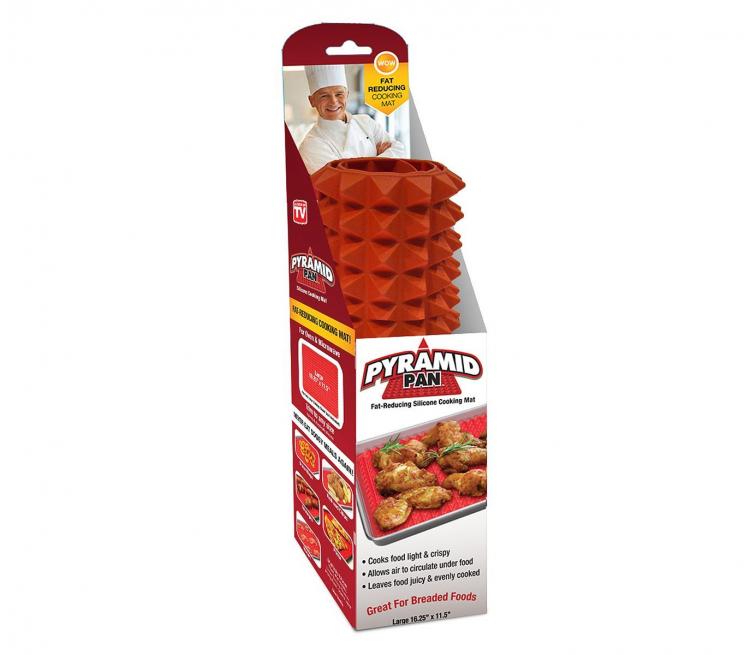 Subscribe To Our YouTube Channel