This Ingenious Pull-up Luggage Turns Into a Shelf In Seconds
By Ryan on 08/06/2021 3:46 PM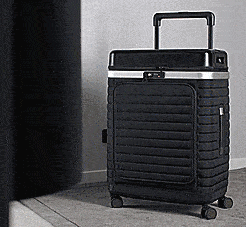 I think it's safe to say that no one in their right mind uses the drawers in hotels, or at least nothing below a 5-star hotel... Luckily, this unique piece of luggage called the Pull-up Suitcase turns your bag into a shelf/closet in just seconds. This way you won't have to open your bag on the floor, or move into the drawers to fully access all of your clothing.
The pull-up closet luggage allows you to pack your clothes into separate compartments when going on a trip, which guarantees your clothes will be perfectly organized and easily accessible when you get to your hotel room. The unique luggage comes with smaller bags where you pack your separate items, like underwear, socks, dress shirts, etc, which then get placed onto the luggage shelves.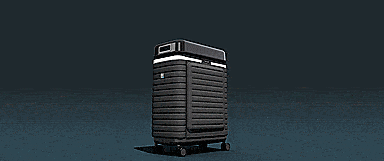 How do I pack the Pull-up luggage?
To pack the Pull-up luggage, just pack your items into the provided individual pod bags, and then set each pod into the shelf when it's fully opened. Once you've fully packed the bag, just close it down, and the pods and clothing inside will compact onto one another until it's fully closed.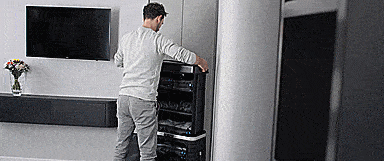 No longer will you have to take up tons of room on the floor of your hotel by leaving open your giant suitcase. The Pull-up luggage can be left standing to access all of your items, so that you're taking up as little amount of room as possible. You can even place the luggage into your hotel room closet and still access everything with ease.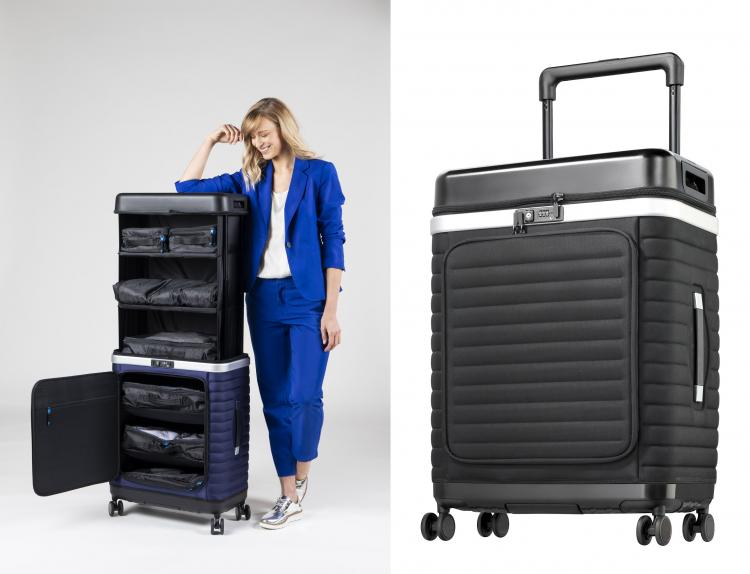 A perfect gift idea for frequent travelers, the pull-up suitcase features 4 rolling wheels to easily haul it anywhere, the flat surface can be used as a mobile desk for working on the go while sitting or standing, and on the back of the luggage is a large pocket for storing laptops and other essential personal items.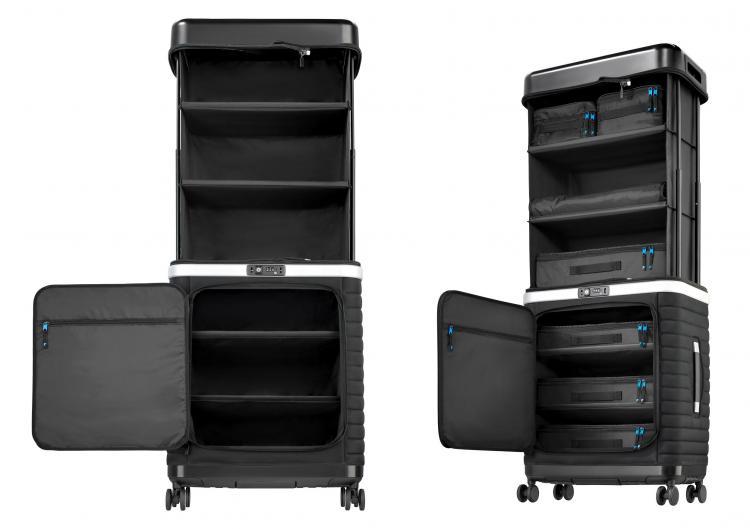 When fully closed the pull-up luggage measures 29.9 inches tall x 22.4 inches wide x 14.1 inches deep, whereas when fully opened and in shelf mode, the piece of luggage measures 4.26 feet tall. The unique piece of luggage weighs 18.9 lbs, and features a telescoping handle, along with an easy-grab handle on the base of the bag.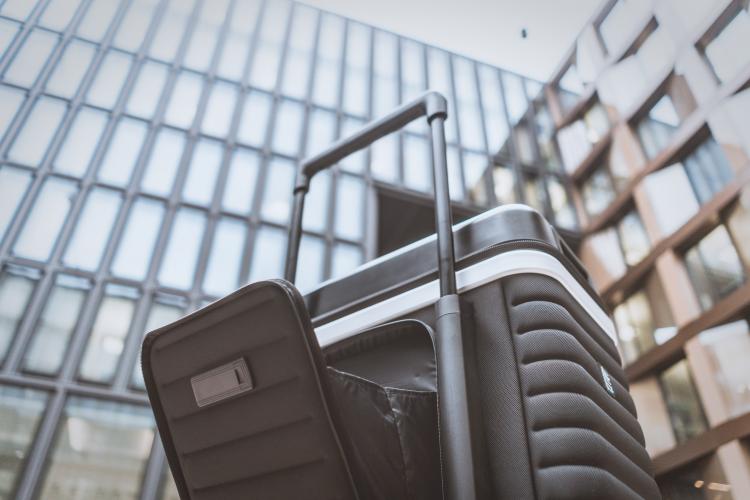 Check out the Pull-up travel luggage that turns into a shelf in action via the video below.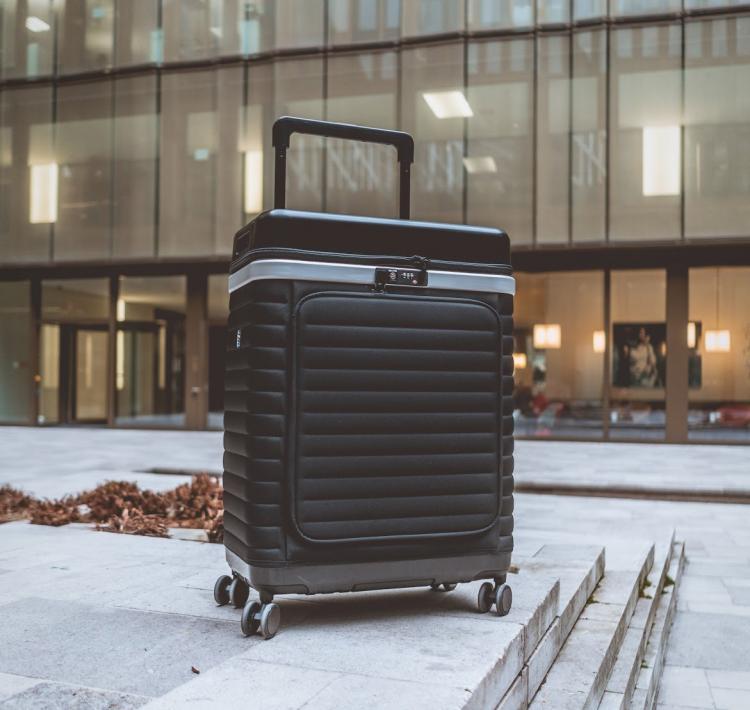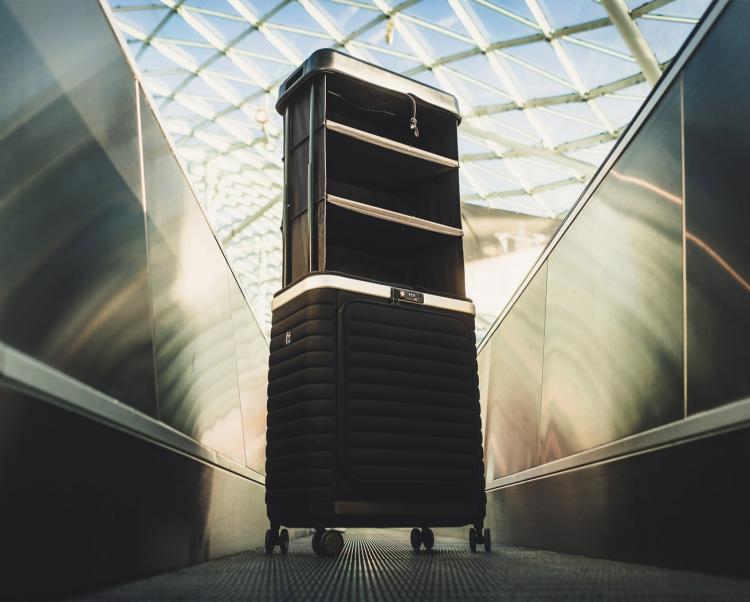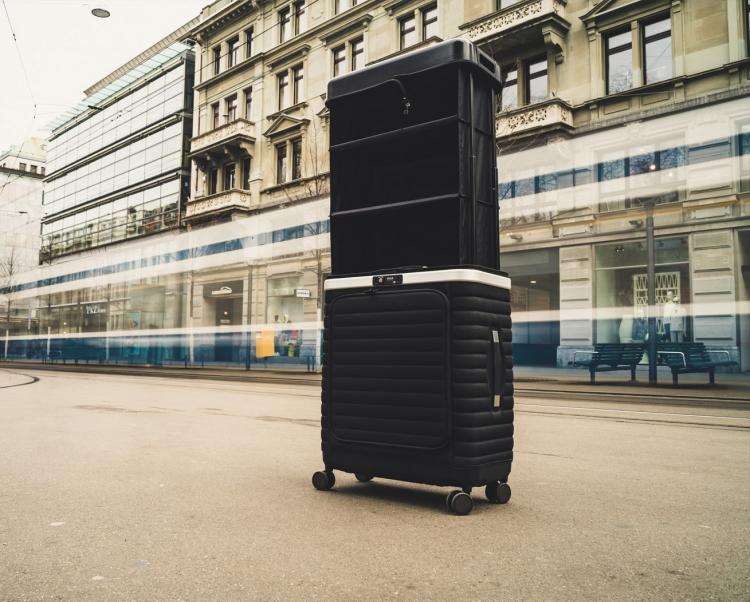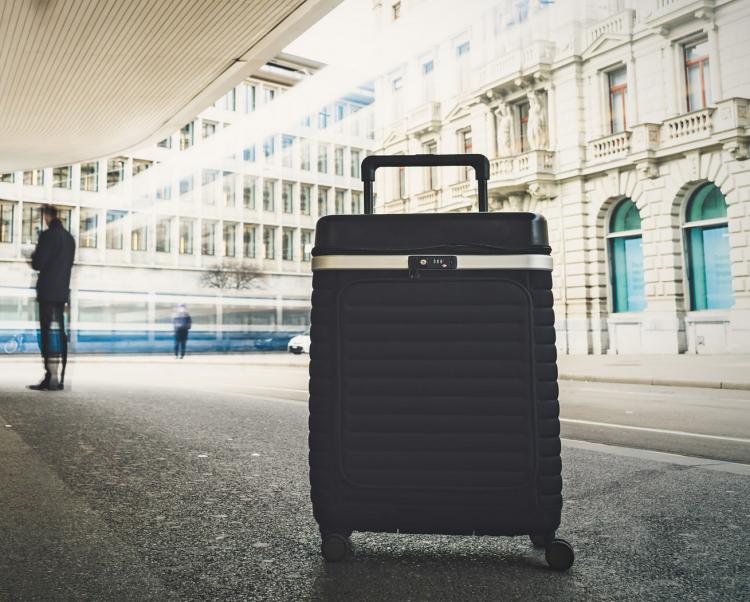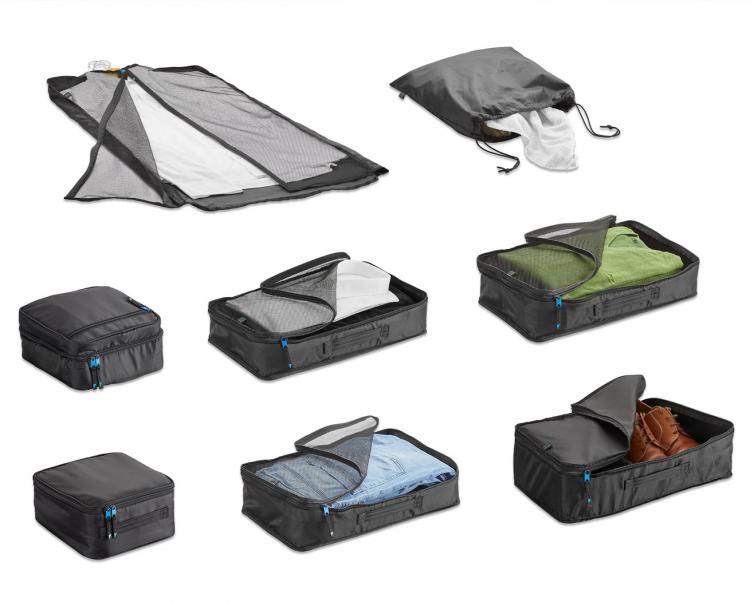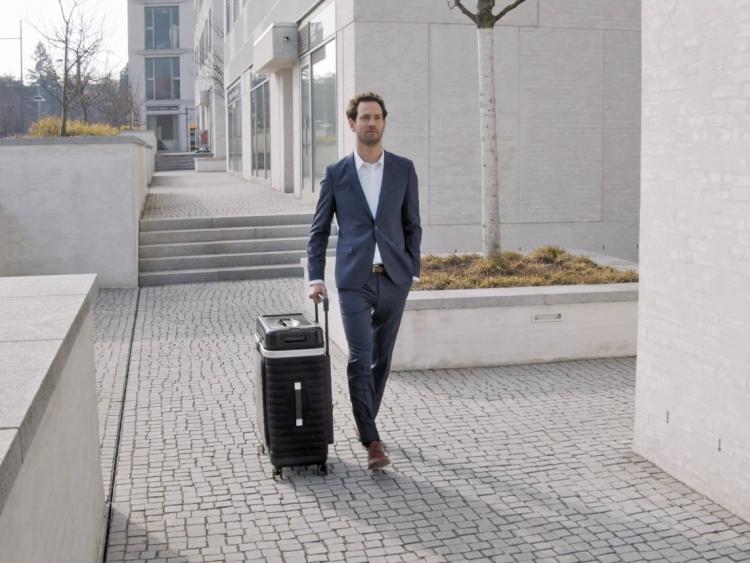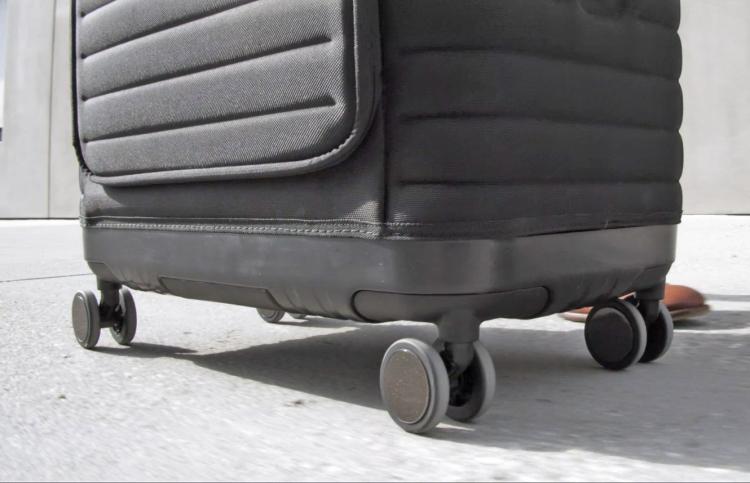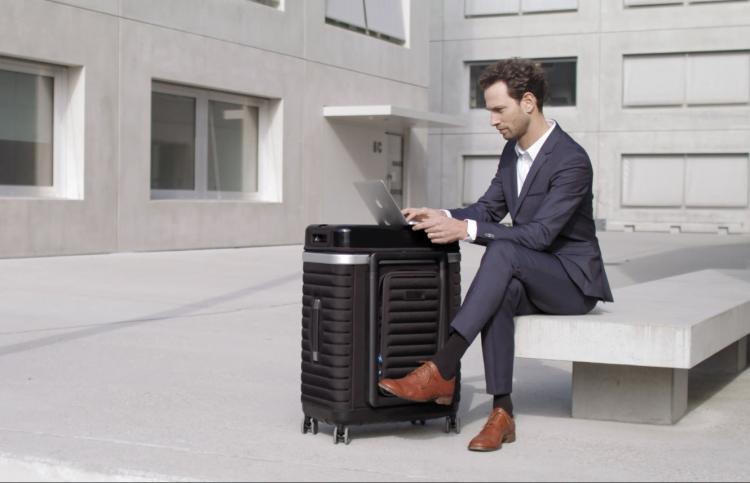 Subscribe To Our YouTube Channel