Puff-N-Fluff Dog Dryer
By Ryan on 07/24/2017 10:27 AM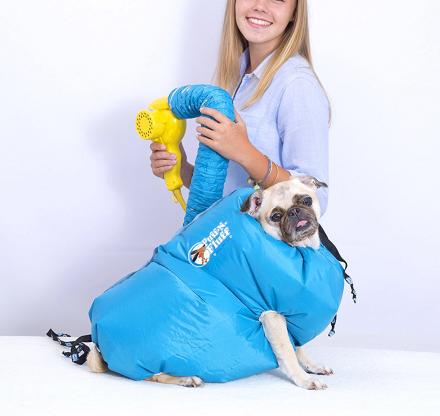 As if actually washing your dog wasn't bad enough, drying your dog can sometimes be even worse. As you try to get your slippery dog out of the bathtub while he's flailing around and kicking and scratching you, you somehow have to wrap a towel around him. Once the towel's wrapped around them, they try to fight vigorously to run away, and if they do somehow get through, they run straight into the wall since the towel's still wrapped around their head. This device helps make your dog drying duties quick and painless for both you and your dog.

View available sizes here
Called the Puff-N-Fluff, the unique dog dryer actually uses your hair-dryer to inflate a wrap that goes around your dogs body and circulates warm air from the blow-dryer to quickly dry your dog in a matter of seconds.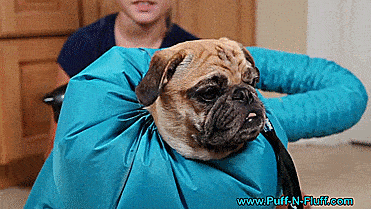 To use the Puff-N-Fluff, just lay the warp flat on the floor, place your dog on top of it and put their paws through the designated leg holes, wrap it up around your dogs back and Velcro it shut, tighten the strap around their neck, connect your blow-dryer to the hose, and turn it on.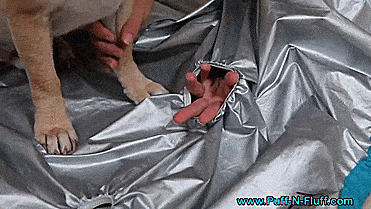 A perfect gift idea for any dog owner, the Fluff-N-Puff will inflate and send a constant stream of warm air around your dogs body to dry them quickly and efficiently without the need for a towel. Plus, no more waiting hours for your dog to air-dry on their own by running around and most likely getting dirty again.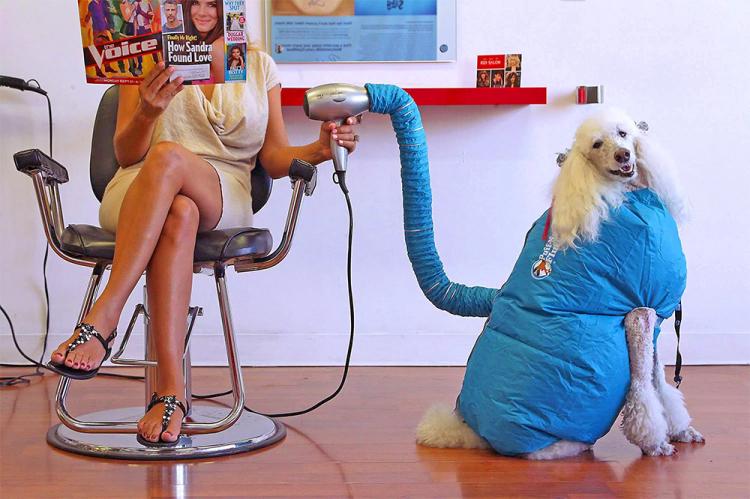 Perfect for use after a bath or just coming in from the rain, the Puff-N-Fluff is great for reducing wet dog odor, warming your dog up after a cold winter walk, helping to relieve your dogs fear of blow-dryers, removing icicles from your dogs fur during the winter, or drying your dog after they went into a lake or pool.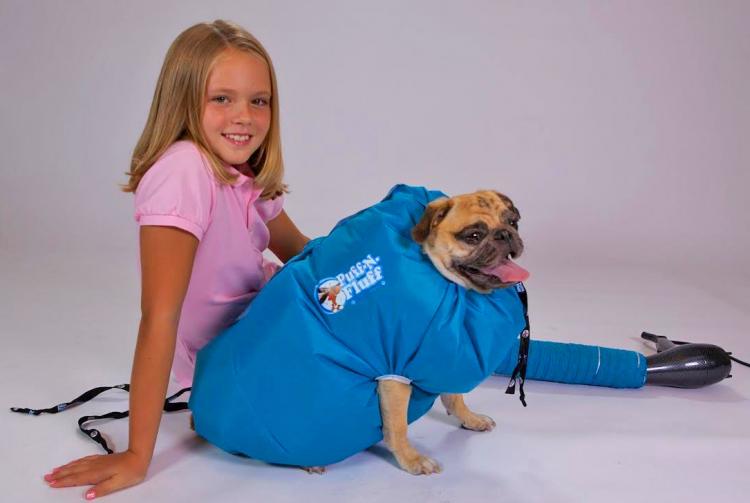 The Puff-N-Fluff dog dryer comes in a few different sizes to choose from depending on how larger or small your dog is, works great on pretty much any breed of dog, and could even be used on a cat if you can get them to sit still.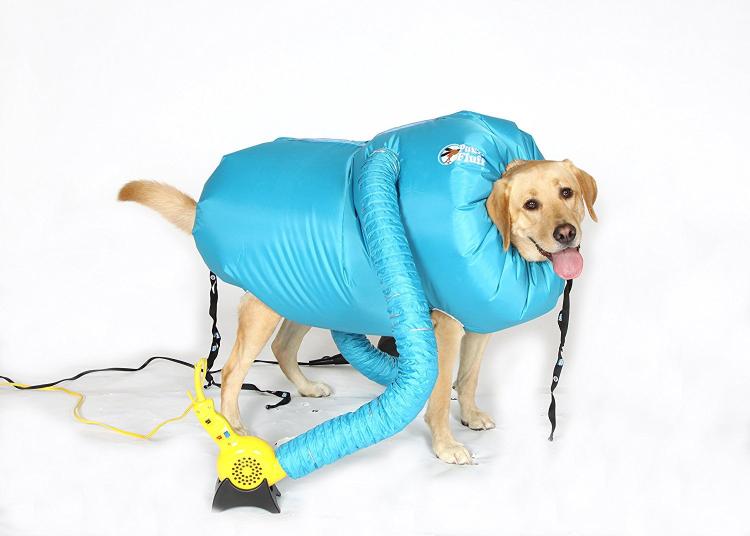 Check out the Puff-N-Fluff dog dryer in action via the video below.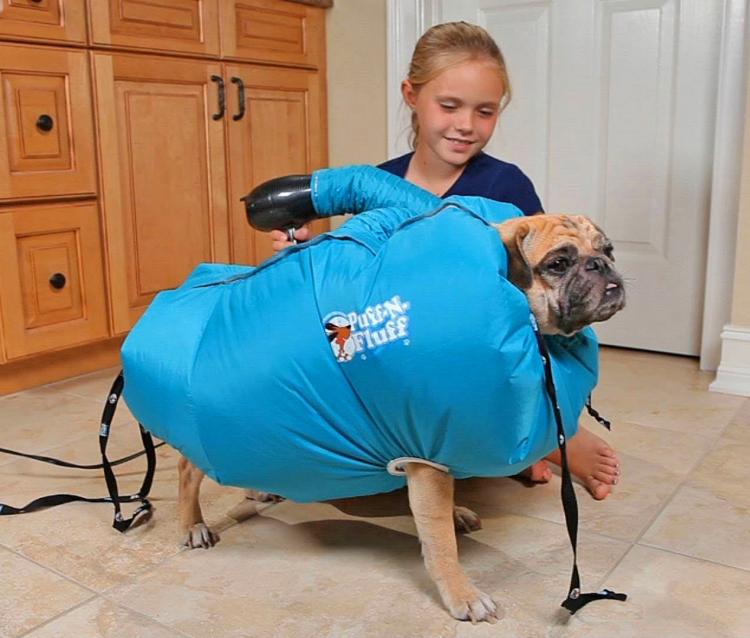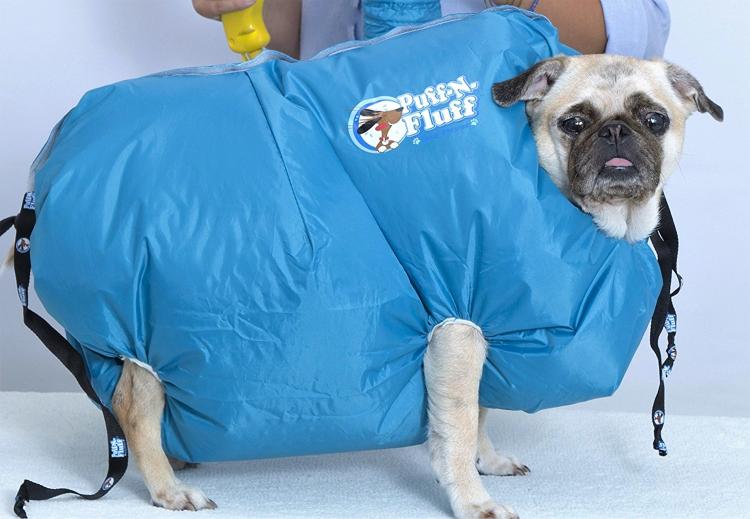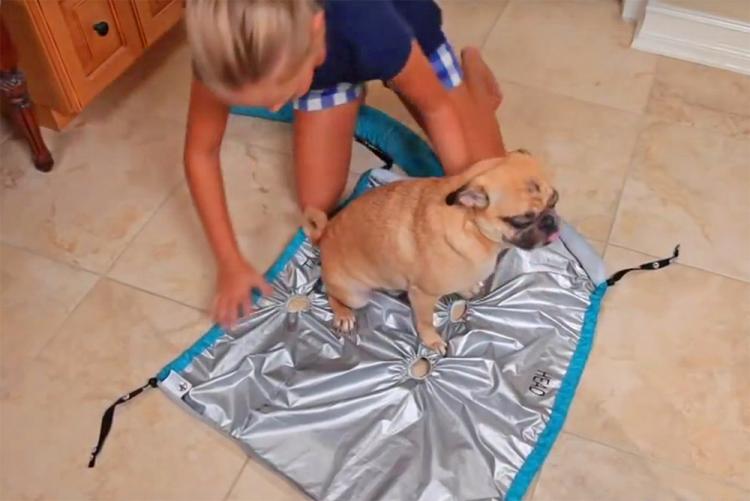 Subscribe To Our YouTube Channel