You Can Now Buy Pre-soiled Pants
By Ryan on 09/18/2019 11:33 AM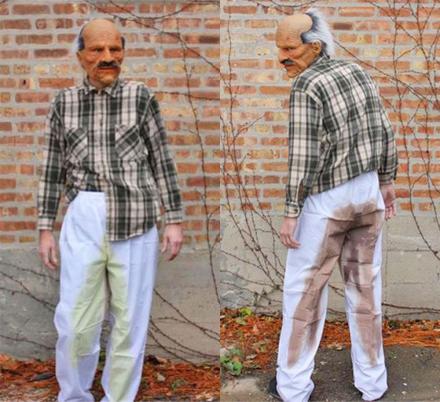 If you're someone who likes to make people do a double take these are thee pants for you! They feature a urine stain down the front and a poop stain down the back…That taco bar must have been really something to make you lose both your bowels and your pee. The perfect gag outfit for Halloween, or any day that you really want to freak people out around you. When wearing these pants you are guaranteed to get a spot on the bus...all to yourself.
With pants this soiled you may be tempted to throw them in the wash ASAP, but to keep that freshly soiled look you'll actually want to hand wash these bad boys. That's right, your most disgusting looking pants are the ones you need to wash delicately.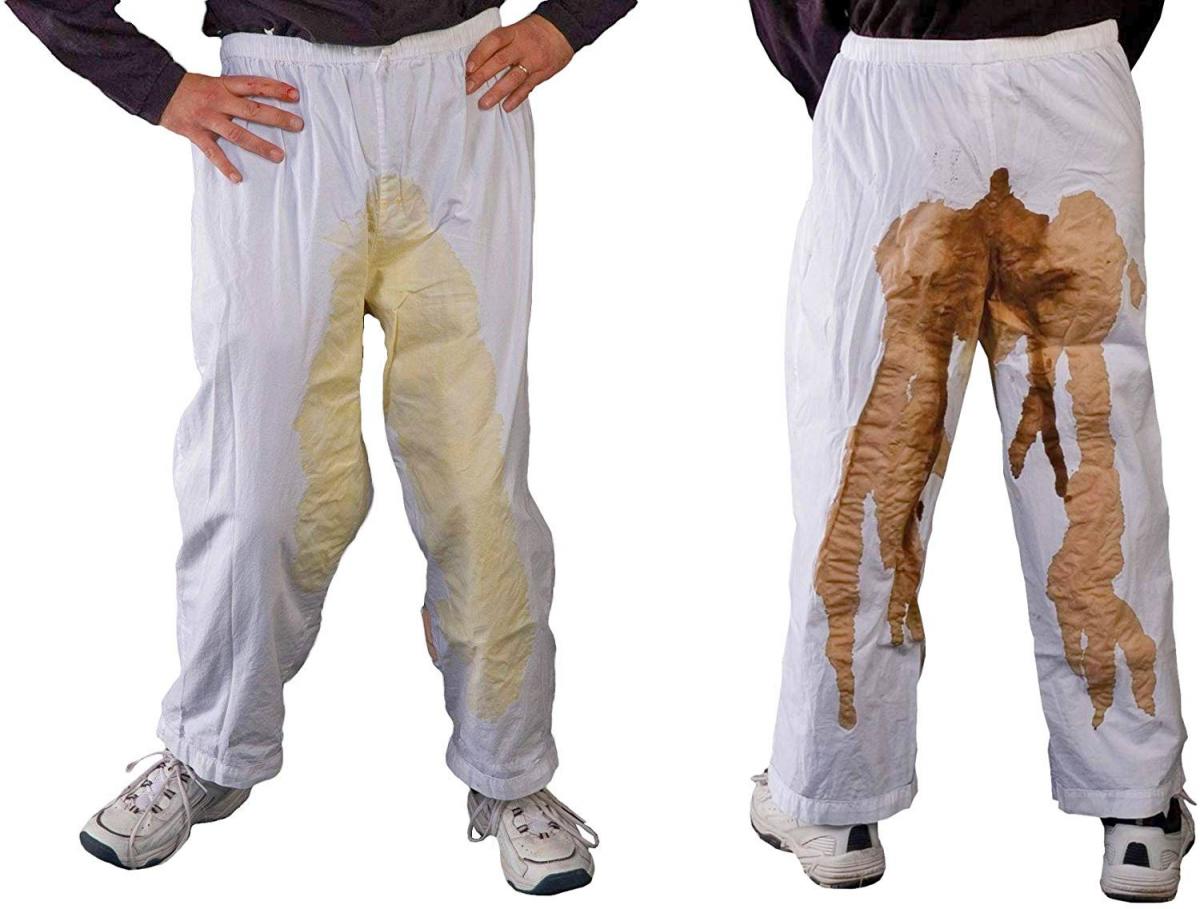 Made of 100% Polyester, these white pants are meant to be worn and enjoyed year round - not just from Memorial Day to Labor Day (that rule is for non-soiled pants only).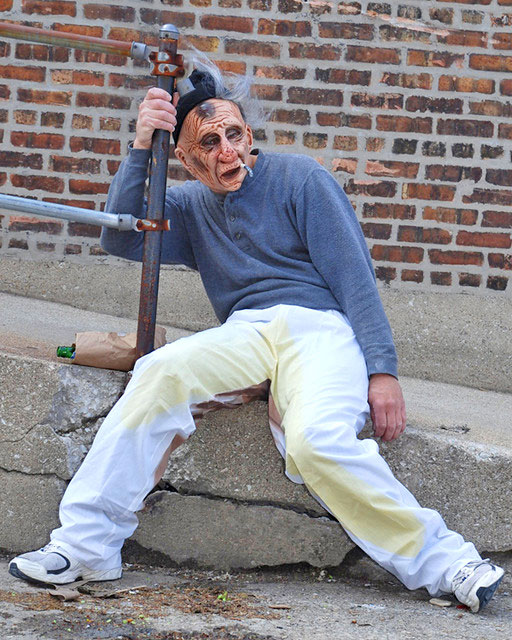 If you're looking for a great Halloween costume idea you don't need to go further than these pants. Just at a great geezer mask or makeup and you've got yourself a great old man/woman costume! This could also be a great way to dress up when celebrating anyone's birthday because they are one day closer to this reality - 30 is the new 20...not with these pants!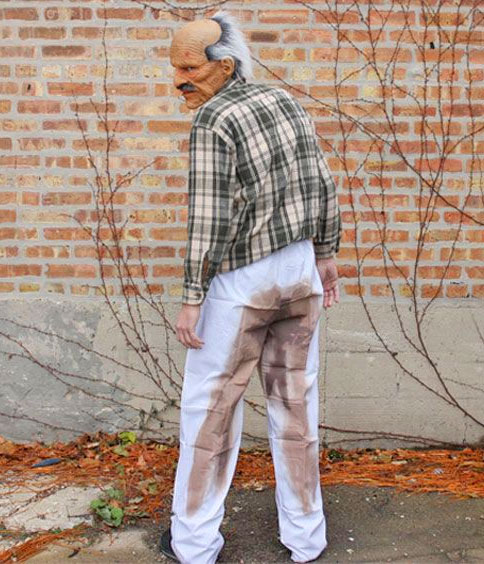 What Size Do These Pre-soiled Pants Come In?
These pants are one size fits all. Now, what does that actually mean because people come in all shapes and sizes? Here, one size fits all translates into these pants fitting a Men's size Small - XLarge.