This External Battery Suctions To Your Phone For Charging On The Go
By Ryan on 10/20/2015 5:08 AM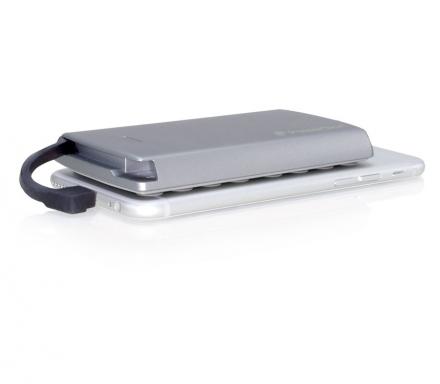 I just recently purchased a massive 24,000 mAh external battery, and while it's got tons of juice to charge about 10 phones and will be great for traveling, it's huge and pretty much impossible to carry around with you without a backpack or something. The PowerSkin Pop'n 3 is an external battery for your smart phone that can suction right to the back of your phone while it charges it. The size is decently small so it will pretty much fit on the back of any phone you might have whether you own an iPhone or Android phone. To use it simply detach the integrated cable on the bottom of the battery, plug it into your phone, suction the battery to the back of your phone, and be on your way.
This external battery that suction cups to the back of your phone is able to charge your phone's battery approximately 1.5 times over, so if you drain your phone all the way, you can charge it back up 1.5 times without ever needing to find a wall charger. With its slim and sleek design, you'll probably even forget you have an external battery attached to the back of your phone.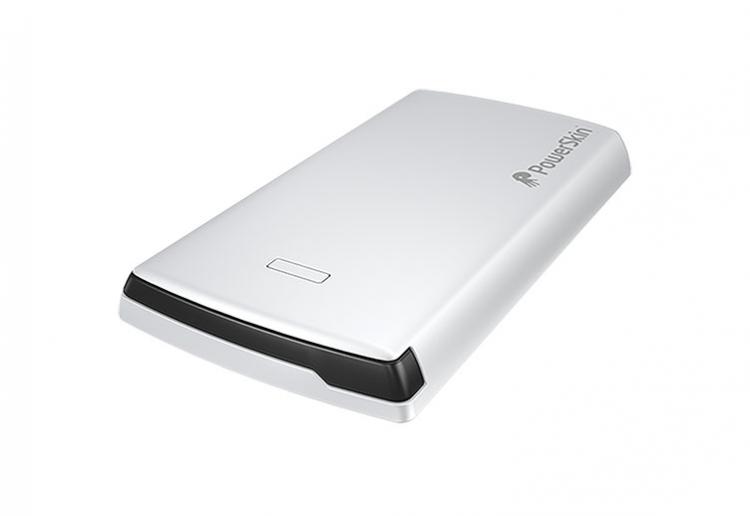 The PowerSkin Pop'n 3 external suction cupped battery is made with a 4,000 mAh lithium polymer battery, has an option for a lightning cable or micro USB cable depending on if you have an iPhone or an Android device, can work with both phones and tablets, and measures 4.4 inches long x 2.36 inches wide x 0.49 inches thick.