This Portable Microwave Is Perfect For Camping Or On The Job Site
By Ryan on 05/25/2023 9:03 AM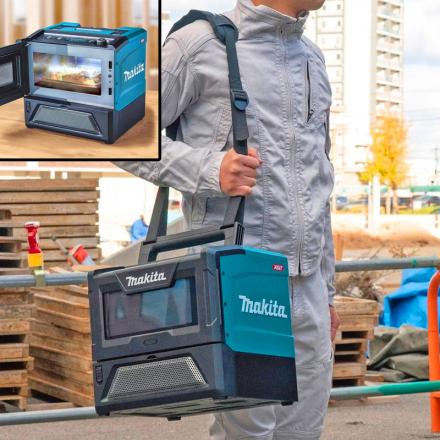 As outdoor enthusiasts and blue-collar workers can attest, the convenience of having hot meals or drinks on-the-go cannot be overstated. Imagine the flexibility of enjoying a piping hot meal in the middle of a camping trip or during a long day on a construction site. Enter the game-changer: Makita's portable microwave.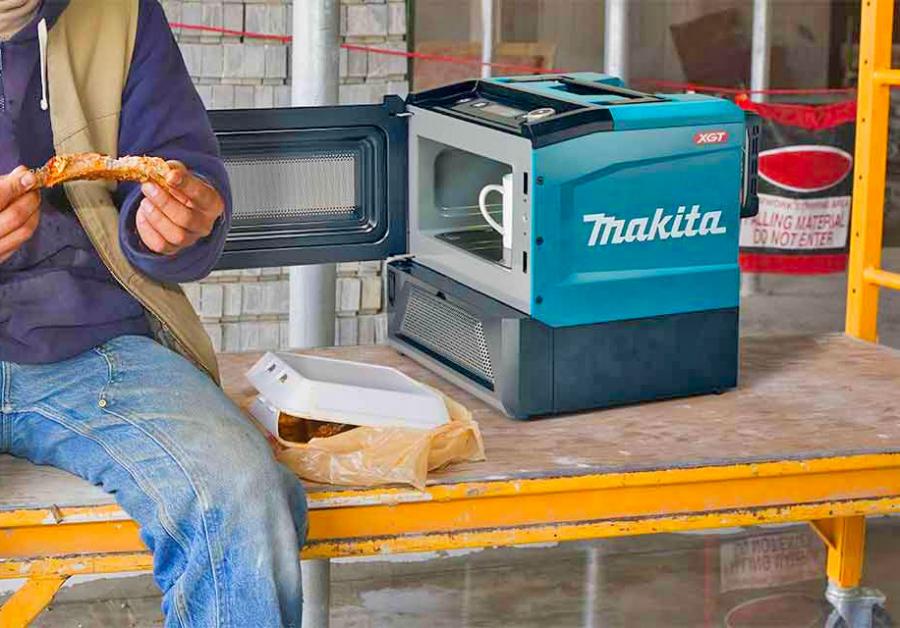 Makita, a Japanese company renowned for crafting high-quality, battery-powered tools, has made a bold stride into the world of culinary devices. Their portable microwave offers unmatched convenience, serving as an indispensable companion for people constantly on the move. With its excellent design and functionality, it promises to bring the convenience of your home kitchen outdoors.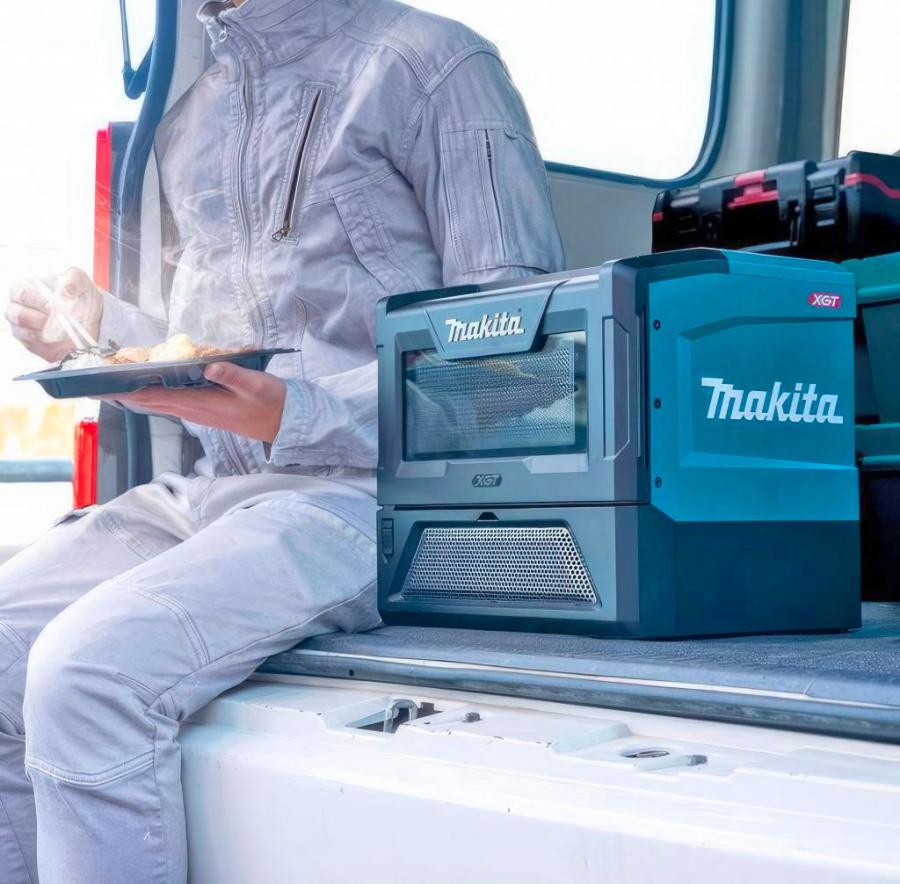 The Makita portable microwave exhibits a thoughtful blend of portability and performance. With dimensions of 13.5 x 12.5 x 13.3 inches and a weight of 19.4 lbs, it's lightweight enough to carry comfortably yet substantial enough to remain stable during use. Moreover, it includes a built-in handle that folds down when not in use, ensuring compact and hassle-free storage. The microwave's compatibility with various Makita batteries – which you may already own if you're a Makita tools enthusiast – allows for ease of operation. This versatile feature lets you use the device anywhere without worrying about power supply. However, it's important to note that this portable microwave doesn't come bundled with a battery. Therefore, you either need to use an existing Makita battery or purchase one separately. Not only does Makita make a portable Microwave, but they also have a portable coffee maker that's also powered by their power tool batteries! This portable device boasts a remarkable capacity of 8 liters, and a power output of either 350 or 500 watts, based on the battery you use. This efficient power allocation ensures the microwave uses energy optimally while providing you with warm food or drinks whenever you need them. Charging the Makita microwave is as convenient as using it. It features a USB charger with a voltage of DC 5V (USB A type), making it easy to charge your device with any compatible power source. Should you require additional convenience, Makita offers an optional shoulder strap that can be purchased separately. This accessory ensures the microwave's transport is as effortless as possible, particularly when trekking or maneuvering a busy job site. Perfectly designed for outdoor use, this microwave truly shines when used for camping trips or job sites. It eliminates the need for cold food and drinks, providing a much-desired warm touch to your outdoor experience. However, one aspect to bear in mind is the language of the instructions. As Makita is a Japanese company, the instructions come exclusively in Japanese. However, with online resources and translation tools readily available, this issue can be easily navigated. Makita's portable microwave truly epitomizes the blend of technology, convenience, and outdoor adventure. Its unique features and design, combined with the brand's reliable reputation, make it a tool you'll want to add to your collection. Without a doubt, this device paves the way for flexible dining experiences beyond the confines of your home. With Makita's portable microwave, hot food or drinks are always just a few minutes away – no matter where you are. You can snag one of these portable and cordless microwaves from the JapanTrendShop for around $1,600 bucks! Check out the portable cordless camping microwave in action via the video below!
Subscribe To Our YouTube Channel