This Pop N' Play Cat Teaser Toy Might Be The Greatest Way To Burn Your Cat's Energy
By Ryan on 07/20/2020 9:11 AM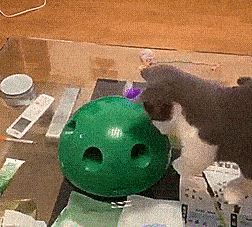 If you're looking to cause severe irritation in your cat (in a fun way), while looking on in entertainment, there's plenty of unique cat toys on the market that will do so, but this rotating cat teaser toy might be the best one we've seen yet. It's called the Pop N' Play Interactive Motion Cat Toy by AllStar Innovations, and it has an automatic arm that pops a little cat toy out of random holes for just a fraction of a second so your kitty will really have to be quick and cunning to get a hold of it.
Similar to the Whack-a-mole cat toy we posted a while back, the Pop N' Play is fully automatic, just place it on the floor and turn it on. Then an internal arm will spin around and randomly pop out of holes on the side of the device. The best part is that you can switch out the cat toy for an array of things like a fake mouse, or other little feather toys that'll surely get their attention. This way you can find out which toy attachment your cat likes best.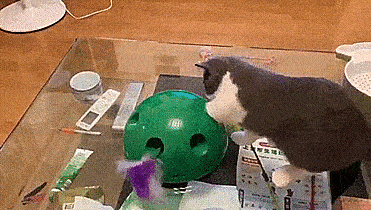 A perfect way to get your cats hunting instincts to kick in, the Pop N' Play interactive cat toy is great for kitties old and young, and has a 360 degree dome shape that lets them play from any angle. This way if you have multiple cats (like any standard cat lady) they can all play at the same time.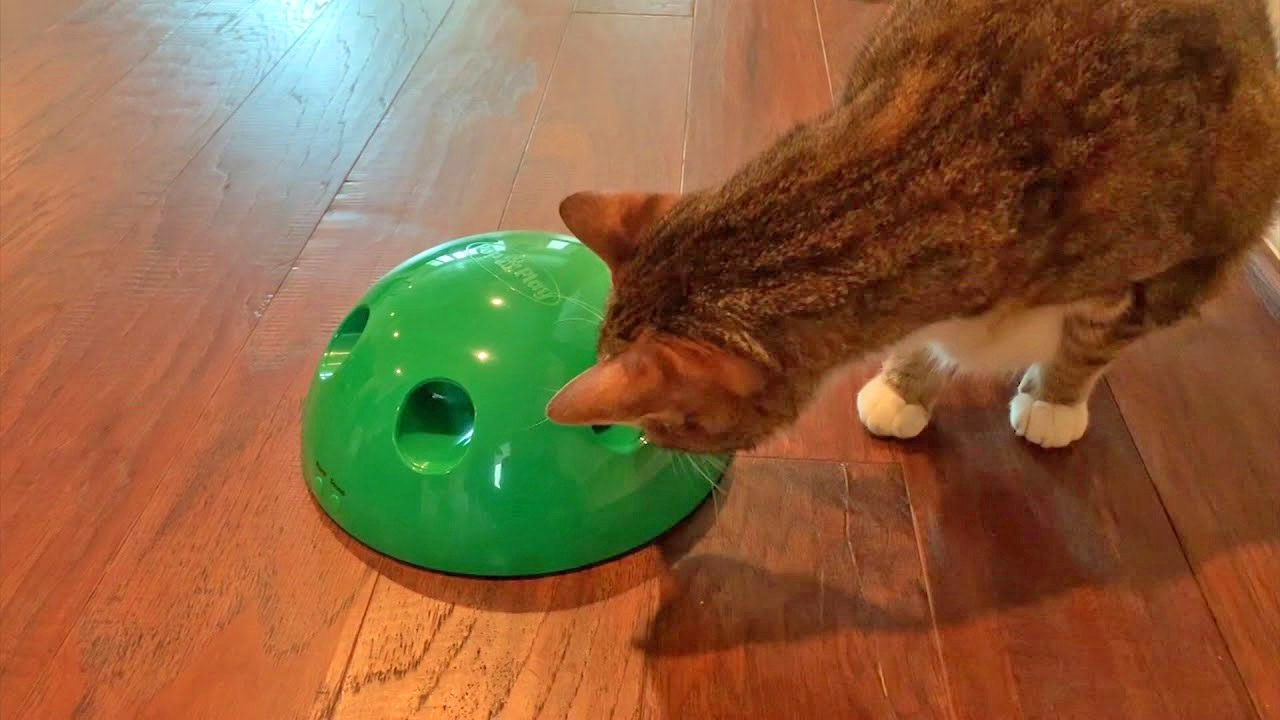 Credit
Other features of the automatic rotating cat teaser toy is an optional chirping sound that'll attract your kitty from from away and further tease them as the toy pops in and out of the dome, along with a automatic shut-off feature that'll turn the toy off after 15 minutes to preserve battery if you turn it on before you leave the house. A non-slip base allows the dome to stay in place on the floor even when your cats batting it around. The whack-a-mole-like interactive cat toy is powered by 4 C batteries, is green in color, and measures 4 inches tall x 9 inches in diameter. You have the option of getting the Pop N' Play by itself and purchase the attachments separately, or you can buy them as a bundle.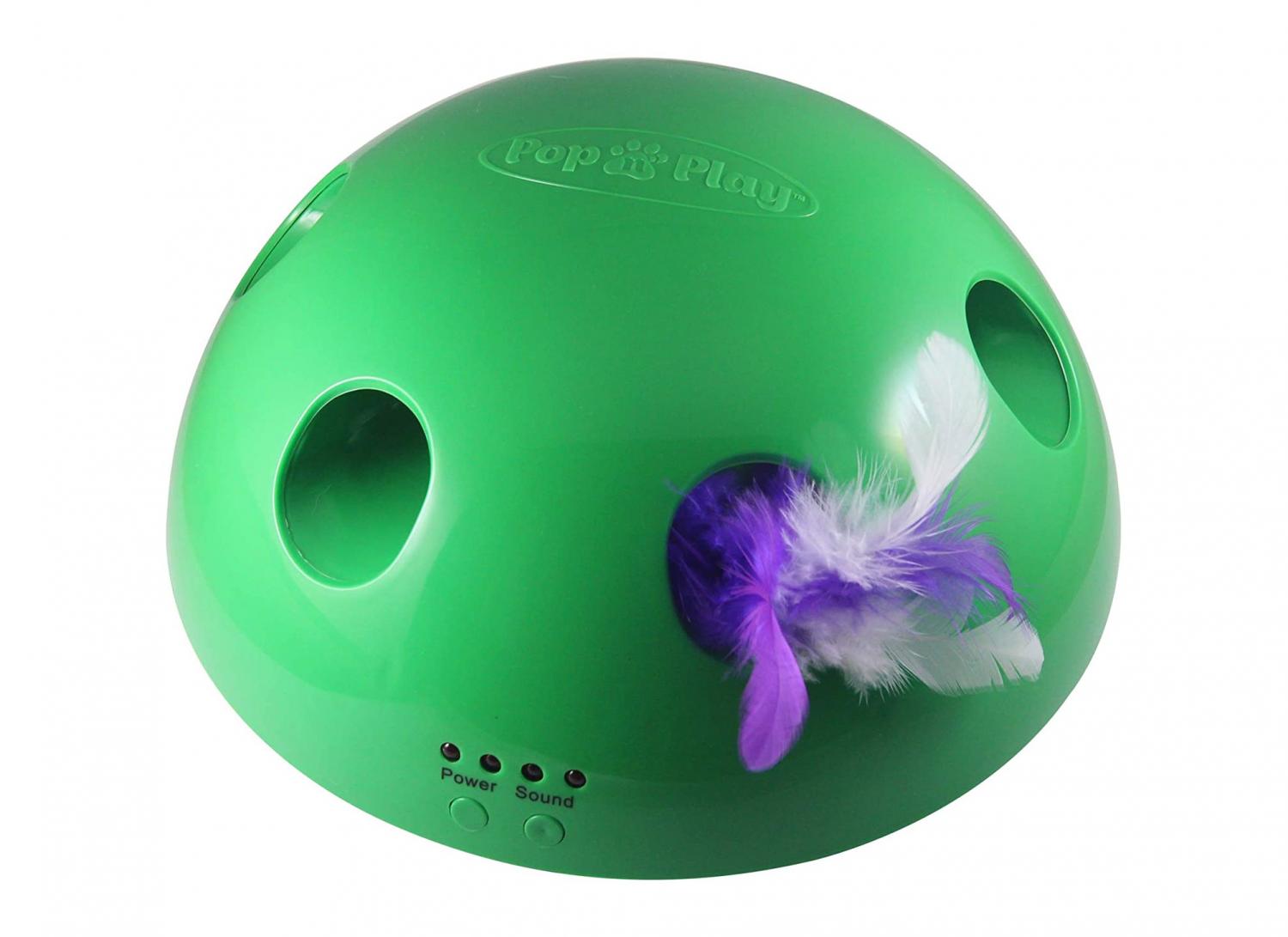 Check out the Pop N' Play automatic cat teaser toy in action via the video below.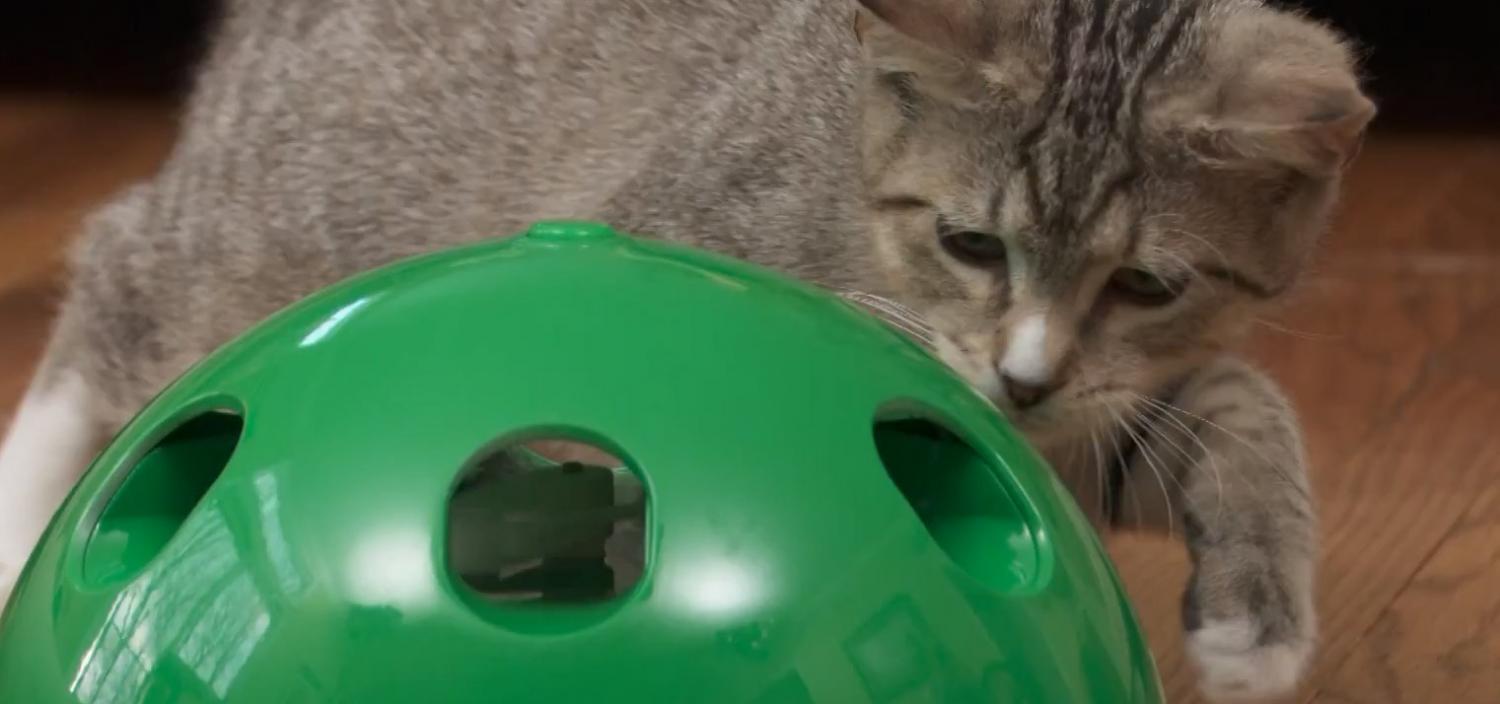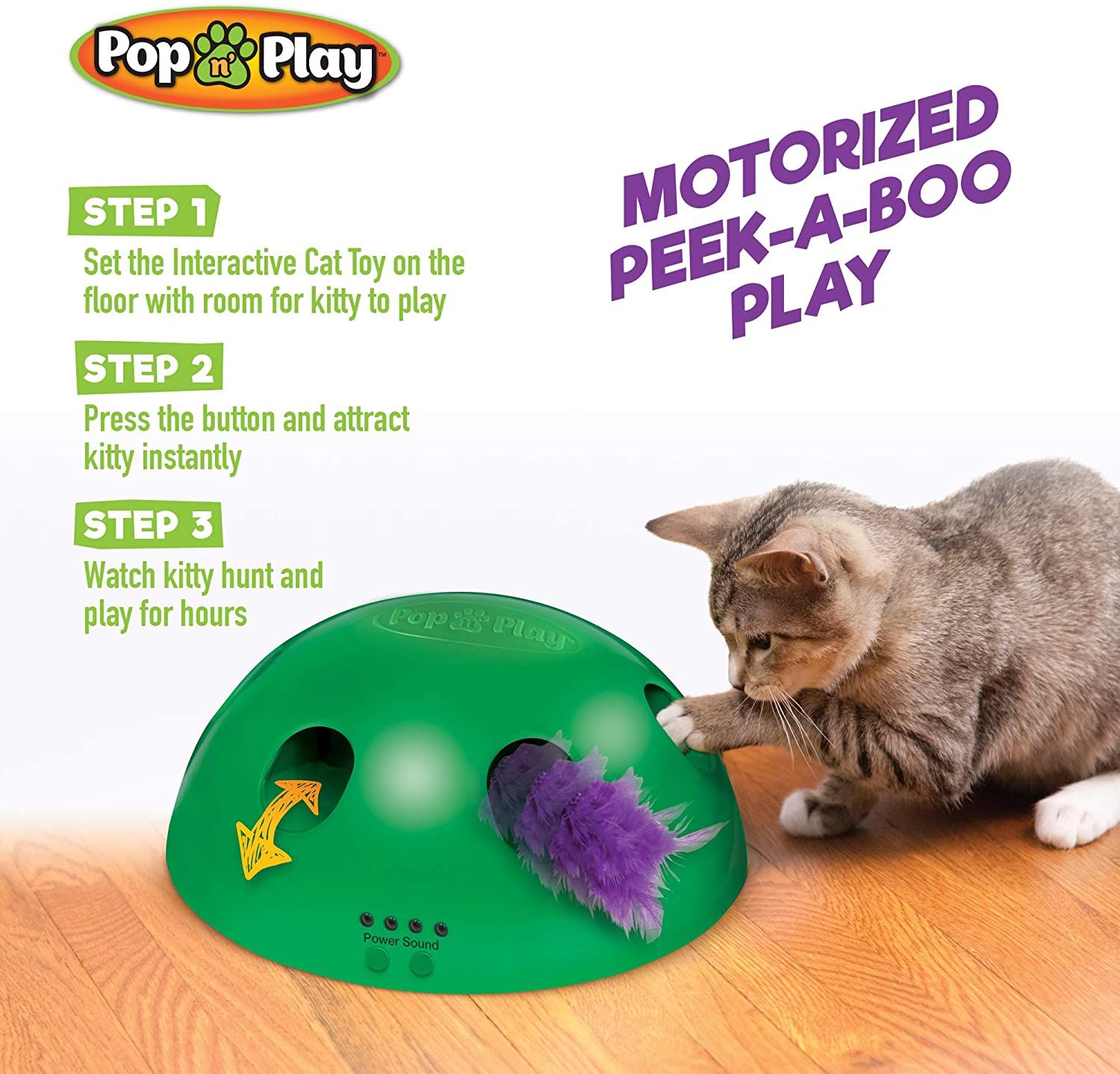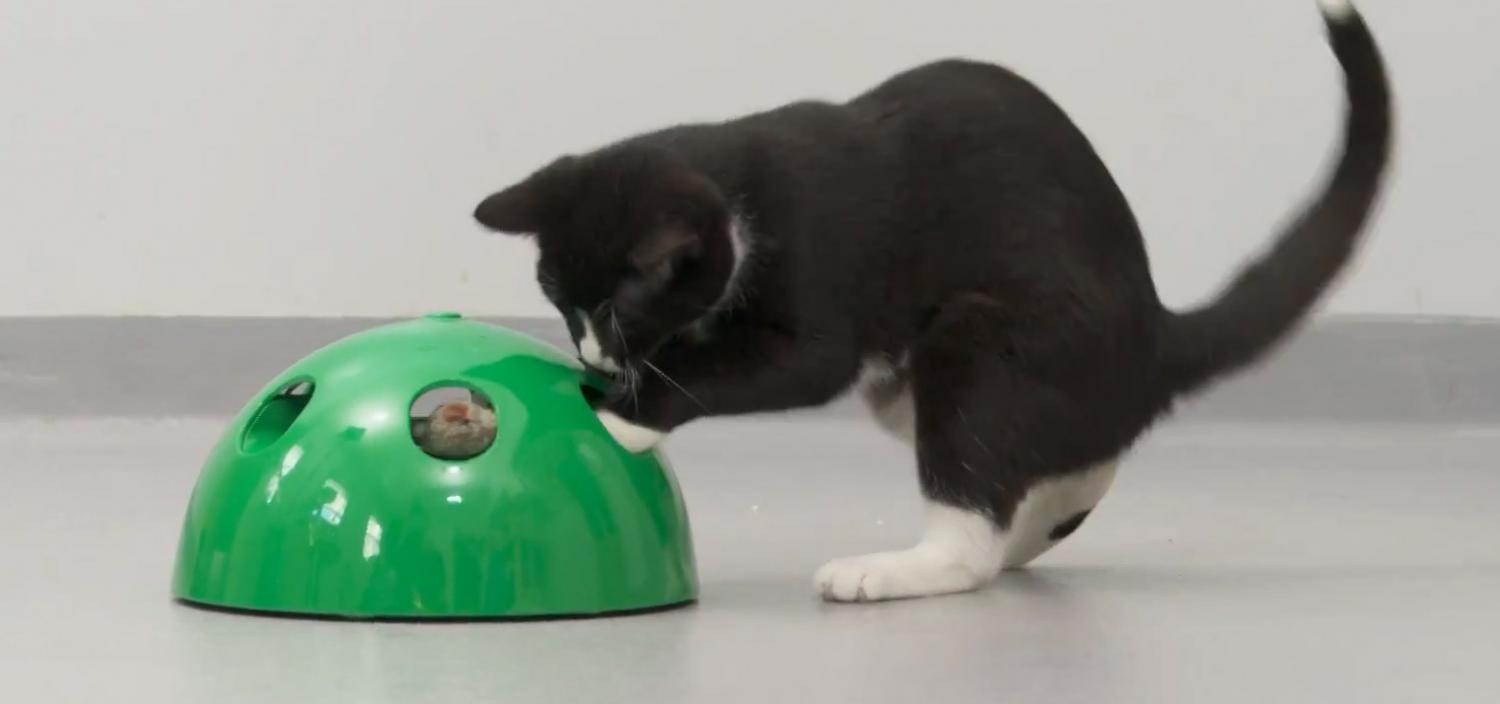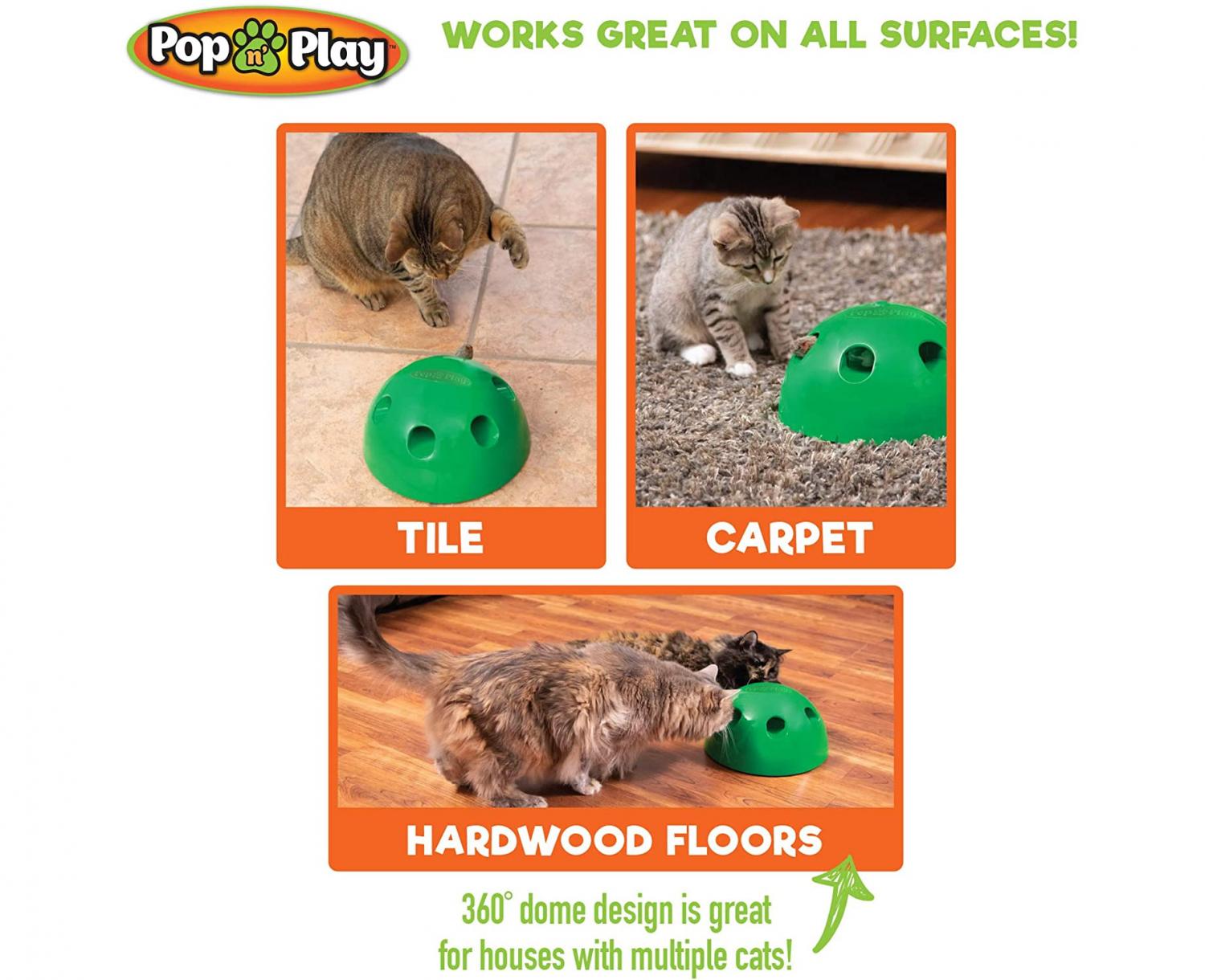 To pop the rotating arm out of the Pop N' Play just hold both buttons for 3 seconds. This way you can easily change out the feathers for a mouse if your cat prefers that one.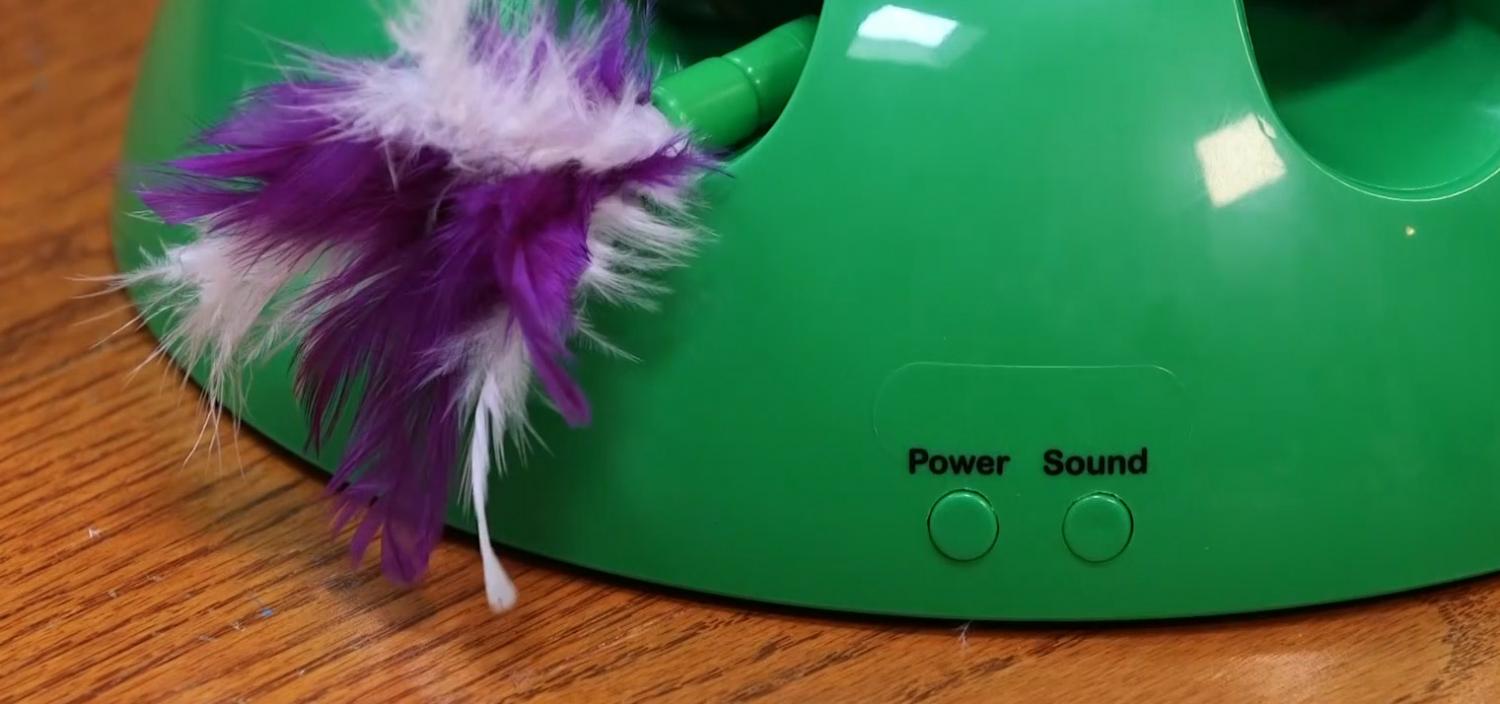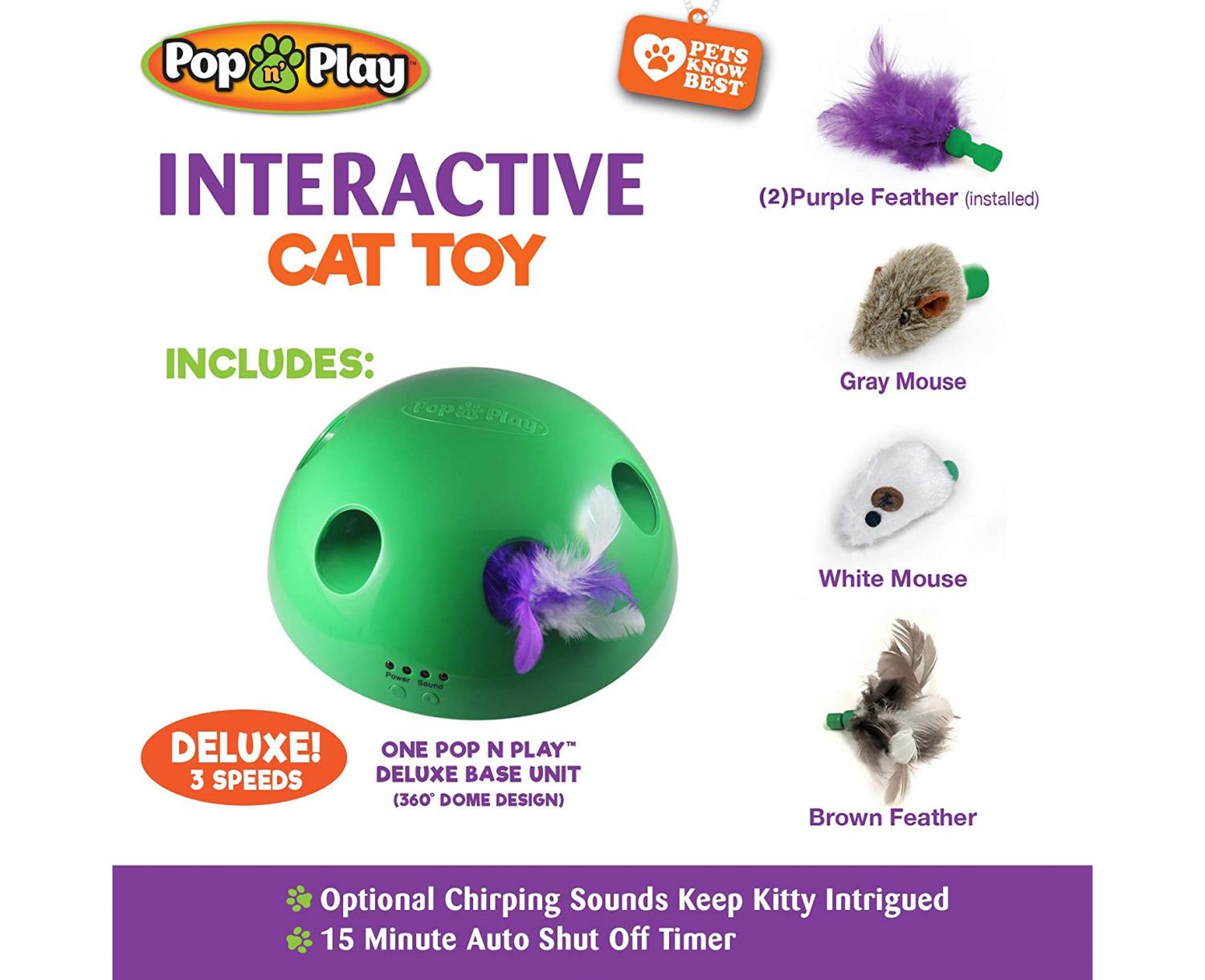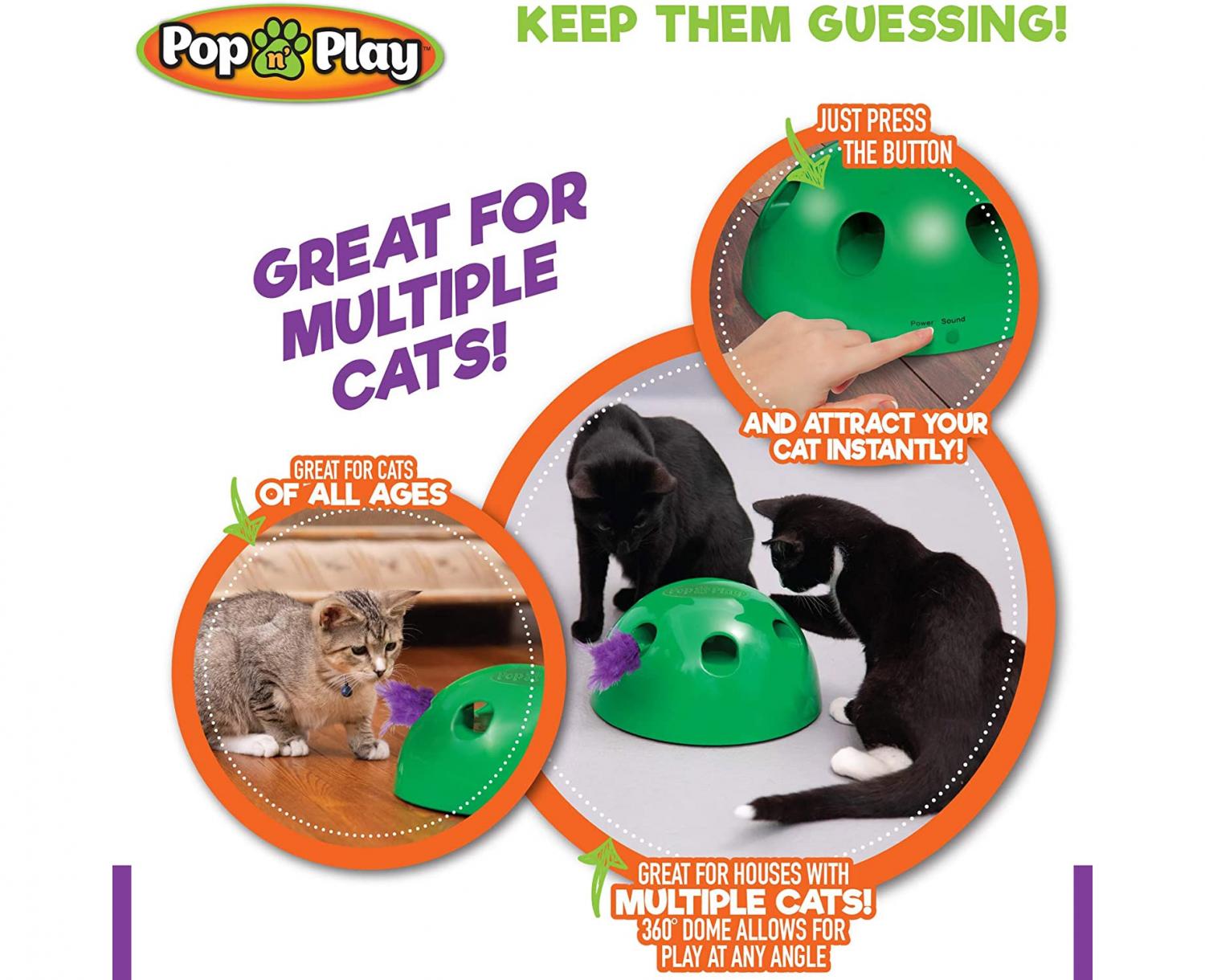 Subscribe To Our YouTube Channel