Hidden Furniture and Home Interior Designs To Make Your House More Functional
By Ryan on 06/23/2020 1:20 PM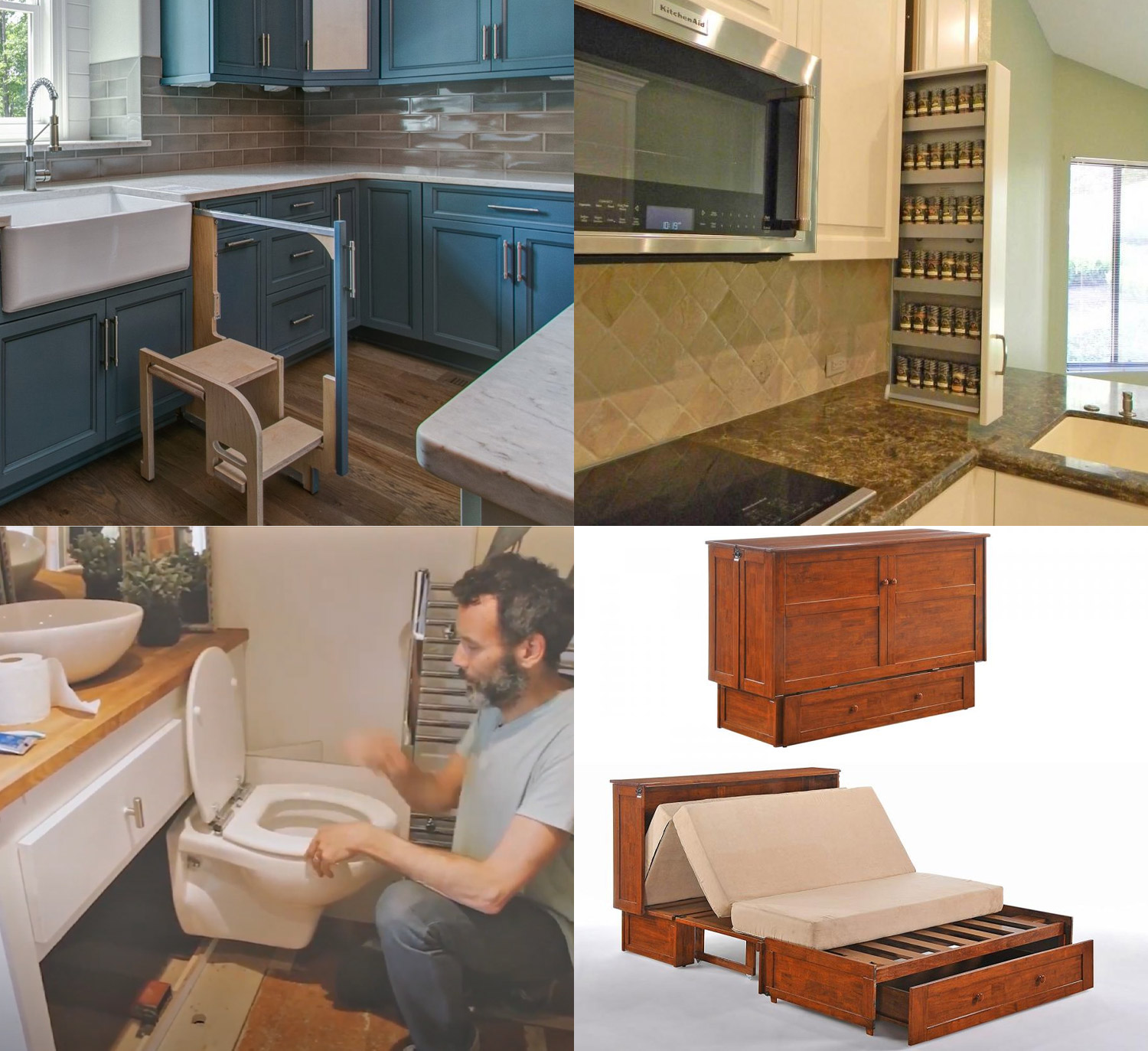 If you're looking for new unique designs and innovations for the home, you've come to the right spot. We've found 6 of the coolest new designs and home tools that are hidden from view at first-sight, but open it up to reveal a handy tool, accessory, of even a piece of furniture that'll make your house a lot more functional, all while saving tons of space when not in use. Check all 6 of the unique home innovations below.
This Incredible Hideaway Step-Stool Pulls Out From The Cabinet
When your house is filled with kids and the vertically challenged, you may have a step-stool someone in your house or kitchen for them to reach items in the upper-cabinets. Instead of having to haul it back and forth every-time they need a plate, glass, or other item, you may want to consider one of these built-in cabinet step stool.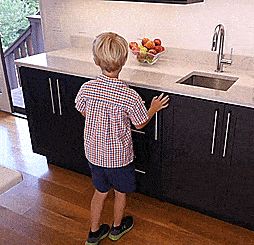 GET THIS ONE HERE
Dropdown Spice Rack Cabinet Drawer Lets You Easily Access All Your Spices
We've seen a few spice rack organizing ideas over the years, such as the spicy rack or the roto caddy, but none have been quite as elegant, accessible, and satisfying to use as this unique Dropdown spice rack cabinet drawer. It pulls down the entire spice rack to make everything inside of it easily accessible.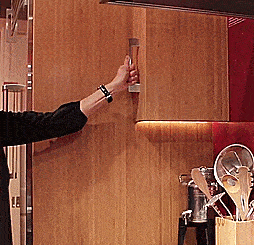 GET THIS ONE HERE
Murphy Cabinet Bed: A Cabinet That Transforms Into a Queen Bed
With people seeming to live in smaller and smaller apartments, especially in New York, China, Japan, etc, we're going to start to need more and more furniture that transforms for dual-purpose and to save space. This unique Murphy Cabinet Bed transforms from a stand-up cabinet it a queen-size bed in mere seconds. It saves a ton of space when in cabinet form, yet a nice spacious comfy bed when laid out.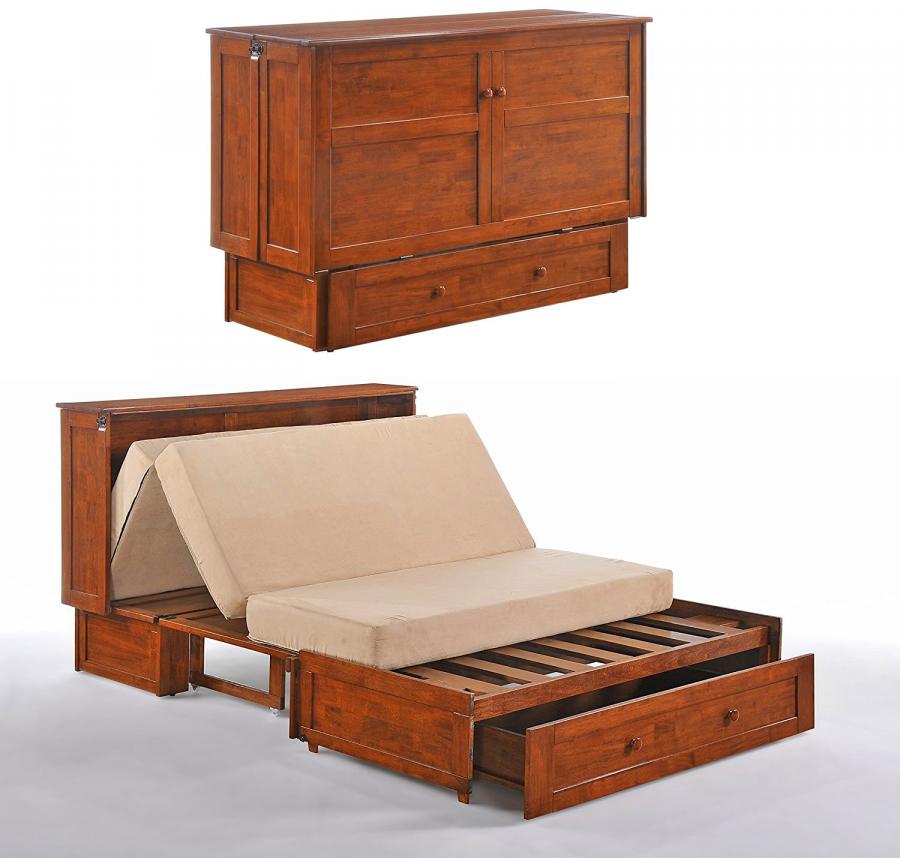 GET THIS ONE HERE
Hidealoo Is a Pull-out Hidden Toilet For Tiny Homes
Whether you live in a tiny home, frequent use in a trailer or RV, or just live in a small shed outside of your parents home, chances are you struggle with finding space where there's none. The toilet/bathroom takes up a lot of your space, but you don't need it all the time, which is why someone invented this genius hideaway toilet called the Hidealoo.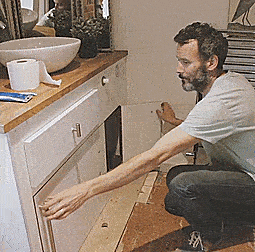 GET THIS ONE HERE
This Incredible Fold-away Crafting Station Turns Into a Cabinet When Not In Use
If you love scrap-booking, crafts, or any other sort of artistic hobbies that usually require an entire room in your house to organize all of your crafting items, yet don't actually have a crafting room in your house, you may need one of these incredible fold-away crafting stations! It's called the Her Hobby Box, and it's a spacious, and mobile work station that makes working on any project more fun.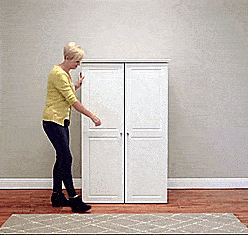 GET THIS ONE HERE
Cabidor: A Hidden Cabinet System That Installs Onto Any Door
Similar to the super-thin slide-out pantry you can put next to your refrigerator that we posted a few weeks back, this hidden cabinet gets installed right behind any door in your house, so that no one will really see it unless the door is closed.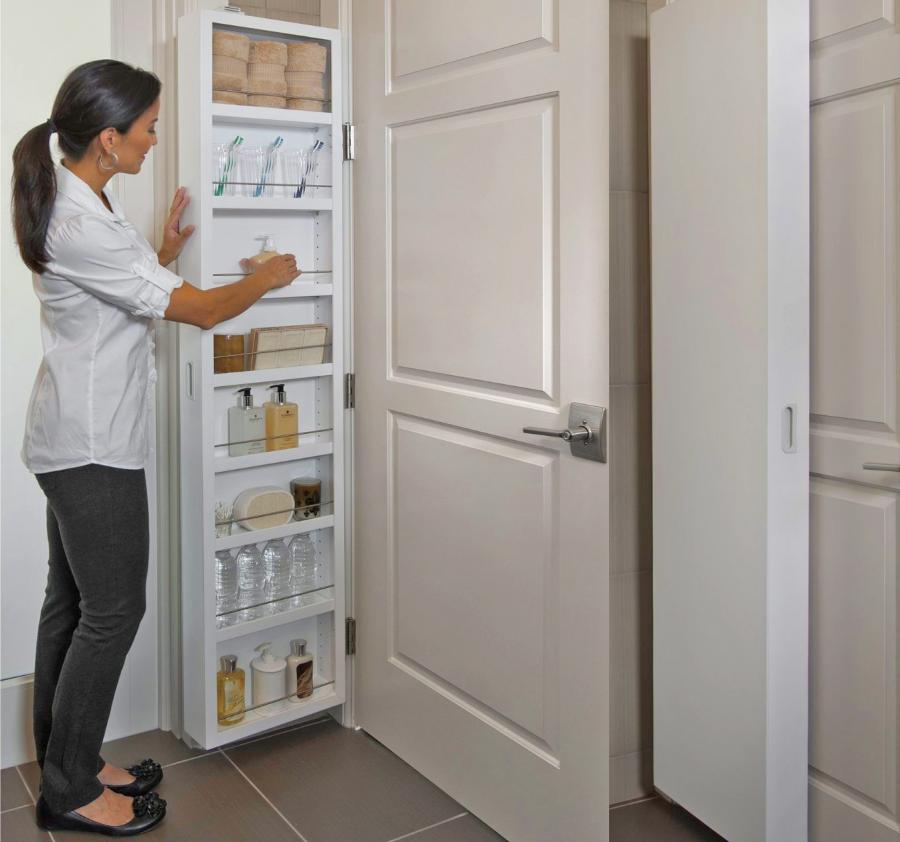 GET THIS ONE HERE
This Murphy Door Kit Lets You DIY Your Own Hidden Door
Ever wanted a hidden door when you were younger? I sure did, and still do as an adult. As a kid you need a secret spot to hide with your friends to get away from the parents, and as a parent you need a secret spot to get away from your kids. This DIY kit lets you create your own secret hidden Murphy door all by yourself.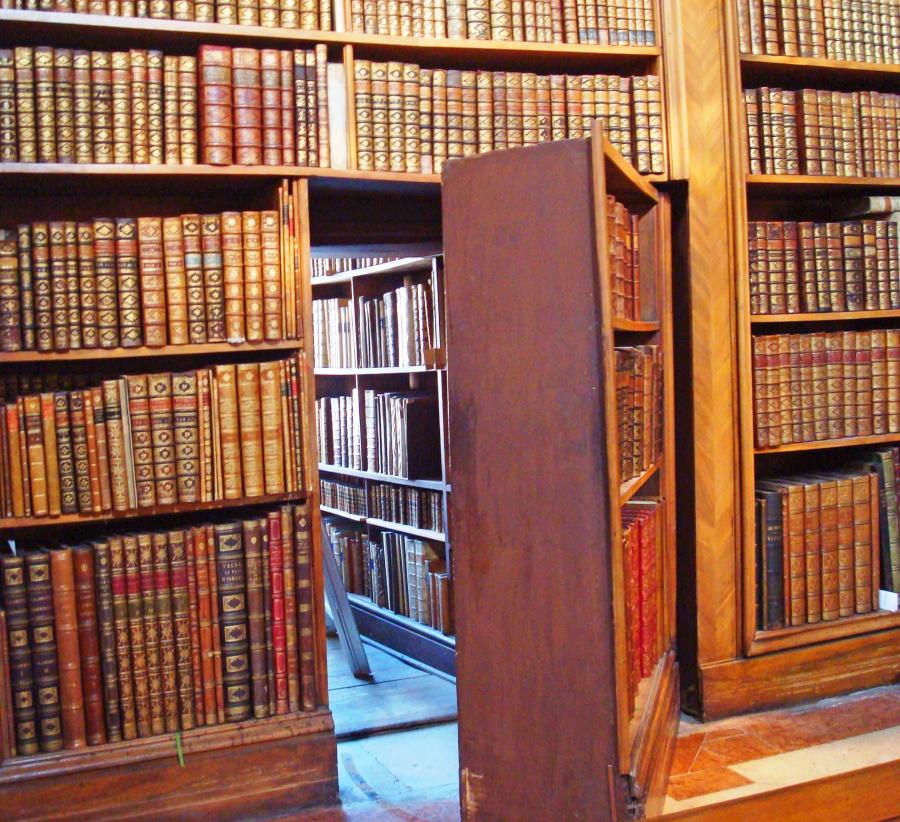 GET THIS ONE HERE
Subscribe To Our YouTube Channel