This Incredible Peacock Wedding Cake Uses Cupcakes For The Tail
By Ryan on 01/10/2020 10:51 AM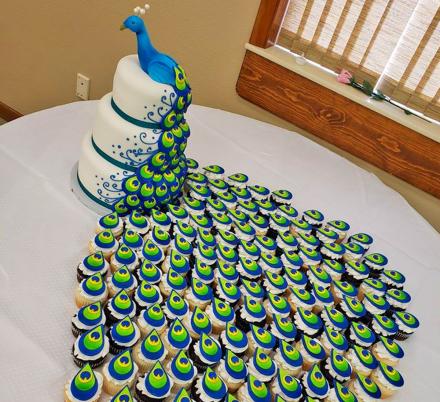 I've come to realize from being with my wife for so long that, cakes are more than just food, it's a way to tie together the theme of your party. This is why she won't ever let me just get an ice cream cake from Dairy Queen for our son's birthday. This cake company creates these amazing peacock cakes that use a ton of cupcakes to make up the tail of the of the bird. They're made by Malizzi Cakes and Pastries, and it might be one of the more original and incredible cake design ideas we've seen.
Perfect for a wedding cake, anniversary cake, bridal shower cake, or birthday cake for someone who just loves peacocks, the unique peacock cake and cupcake tail combo is made with fondant on the outside, and uses 3 layers of cake to prop up the blue peacock that sits atop the top of the cake.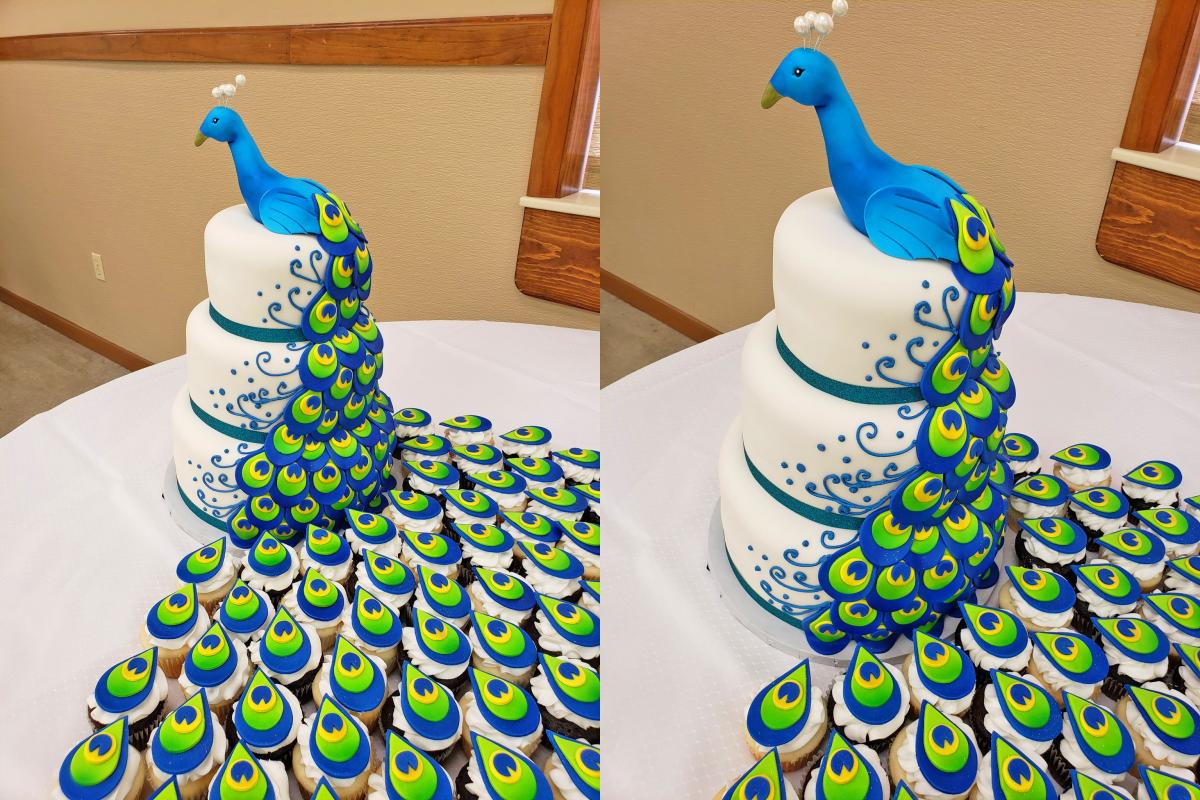 Malizzi Cakes and Pastries, the company that makes and designs the peacock cake is based out of Douglassville Pennsylvania, so chances are if you really want one of their cakes or pastries you'd need to live nearby. As I wouldn't think they'd be able to ship one of their incredible cakes across the country while keeping it chilled and intact. Though, you could always inquire by contacting them.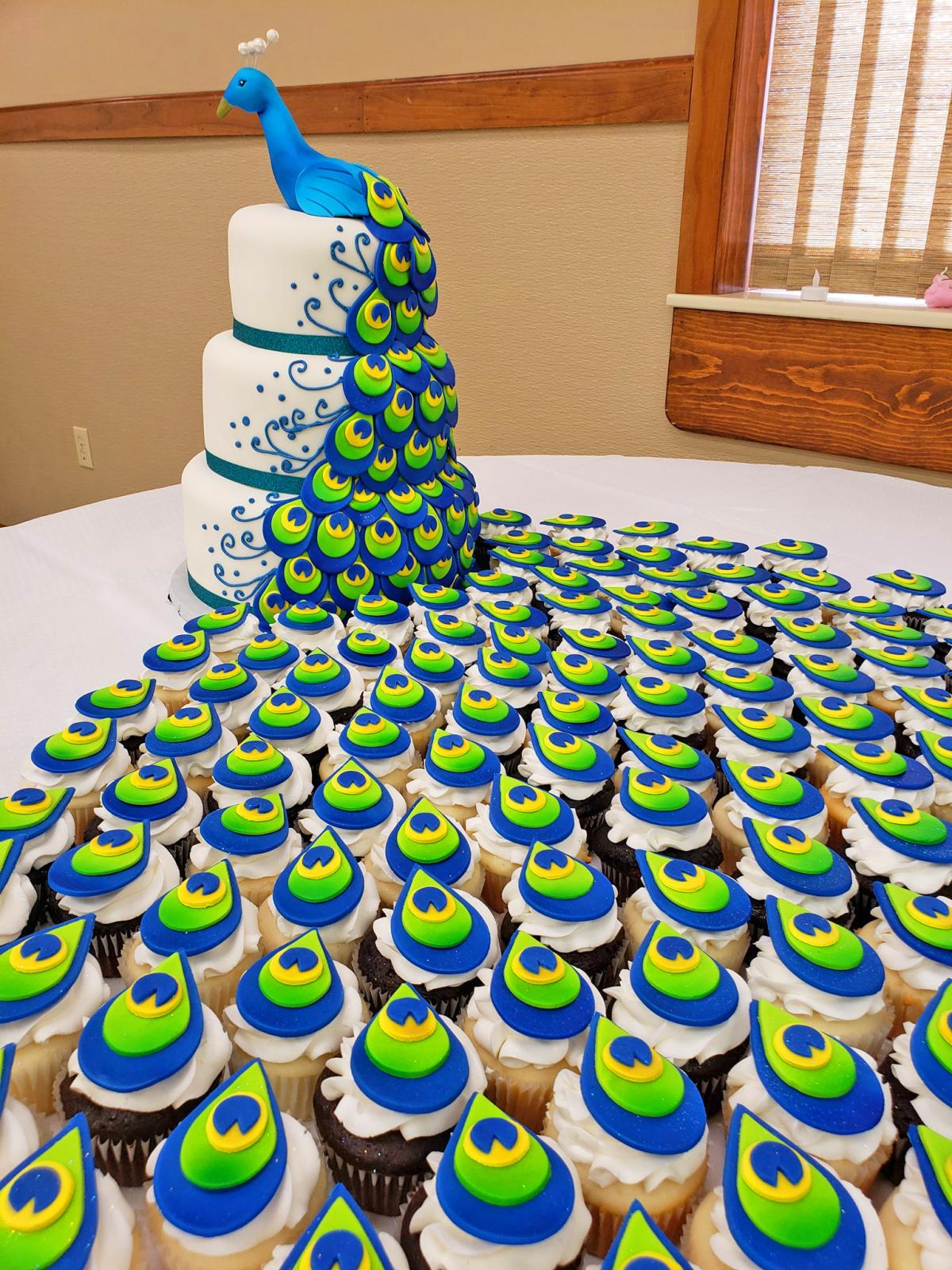 The same company has also created a mini version of the peacock cake. The mini version only uses one layer of cake, and it doesn't use any cupcakes for the tail. The small version will no doubt be a cheaper alternative to the three-layer peacock cake with a cupcakes tail, but if you're on a budget and need a peacock cake, this one may be for you.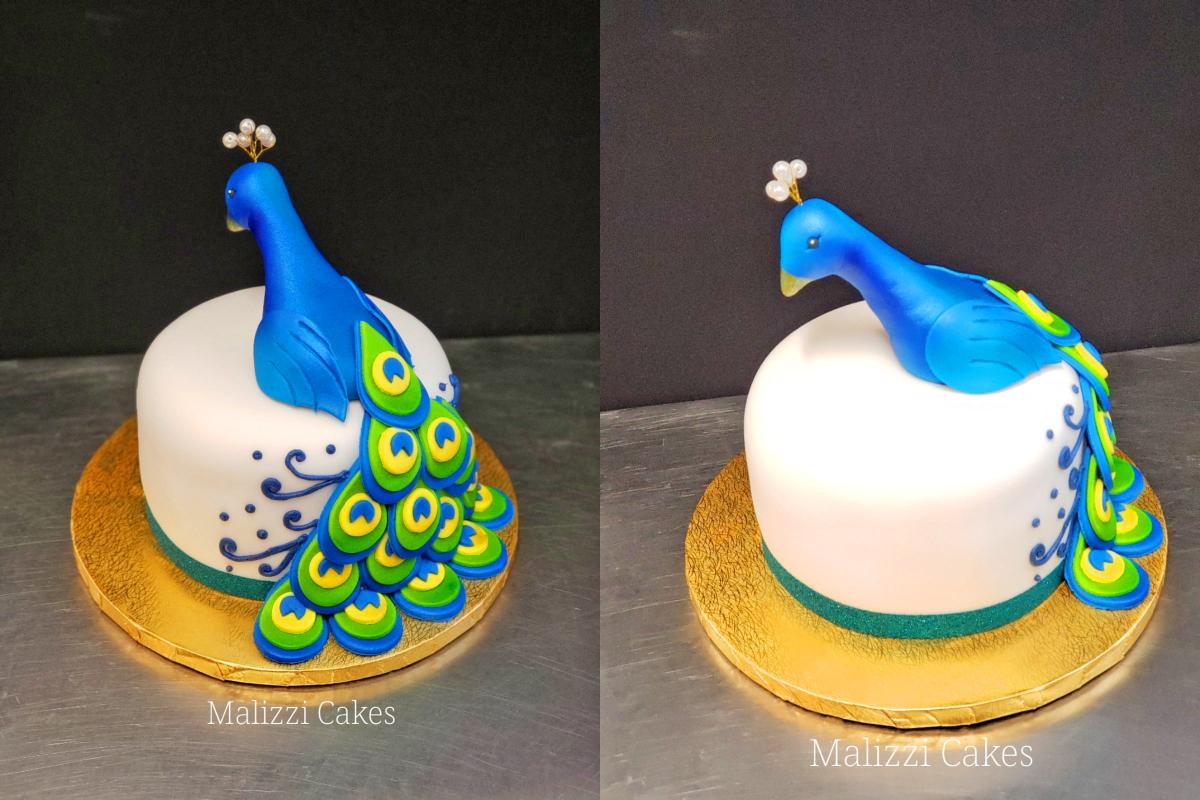 They've also made a few other iterations of a peacock cake, some with a more minimal look to them that don't feature an actual peacock bird on the top of it. Though they do still have the elements of a peacock on the cake such as peacock feathers, or the tail still made from cupcakes.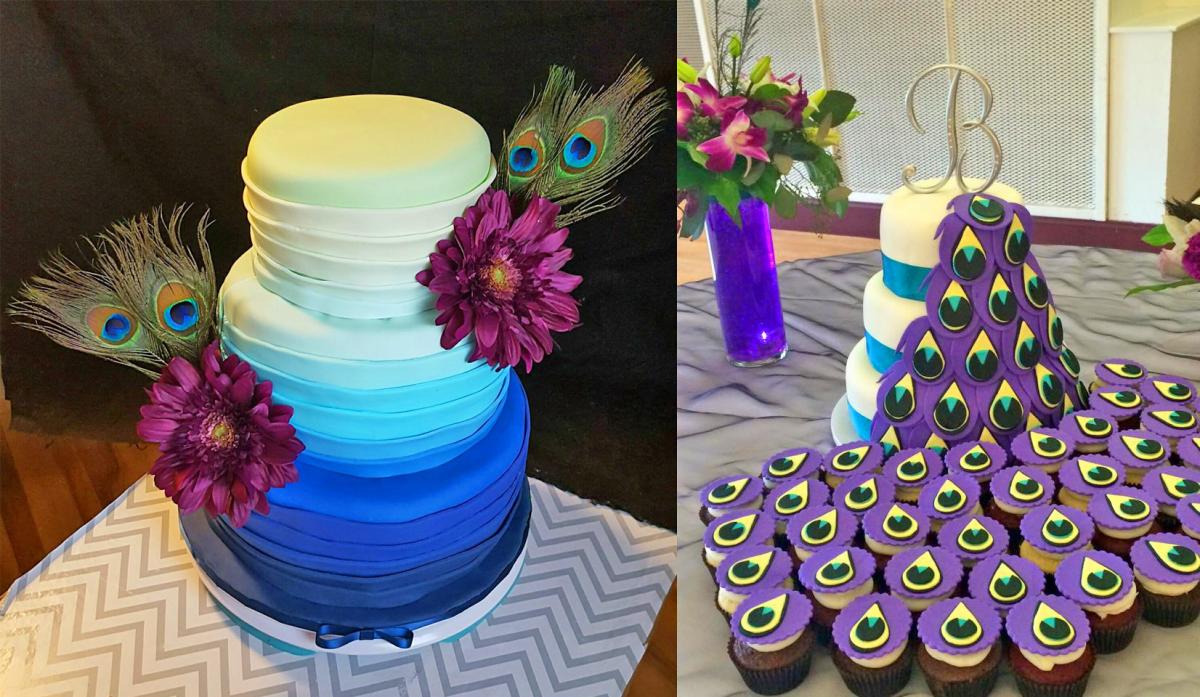 Be sure to contact Malizzi Cakes and Pastries for more info on these peacock cakes!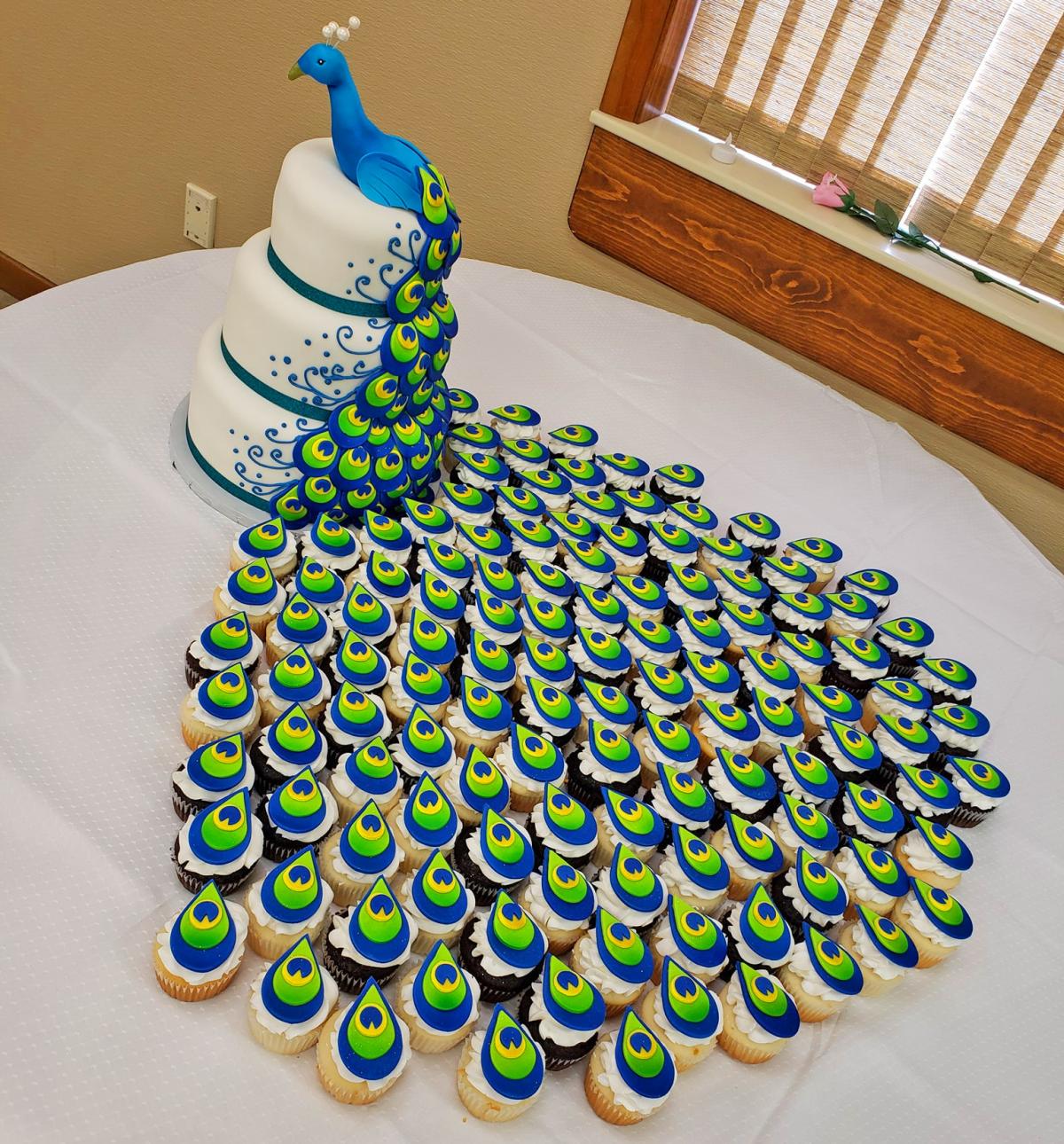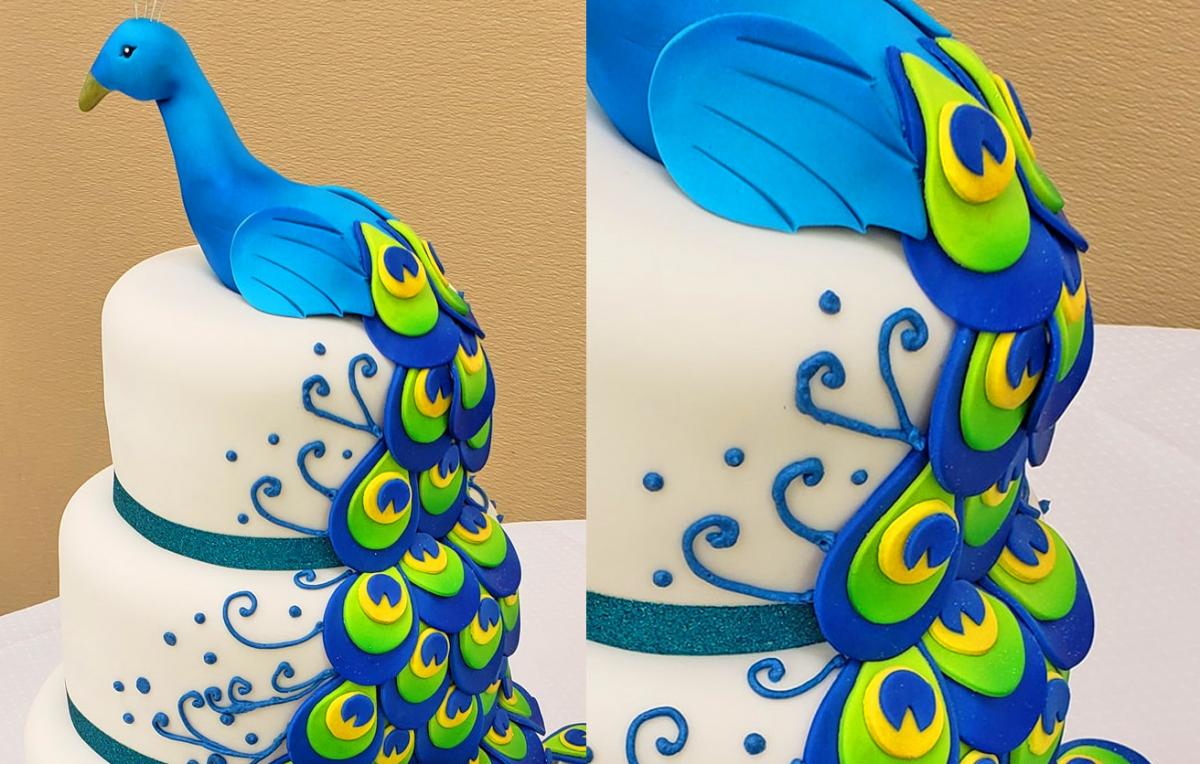 The cupcakes that make up the tail of the peacock are filled with many different flavors to satisfy all of the party guests! The one featured here uses chocolate and vanilla flavors, but you can decide what you'd want to use for your own party/wedding.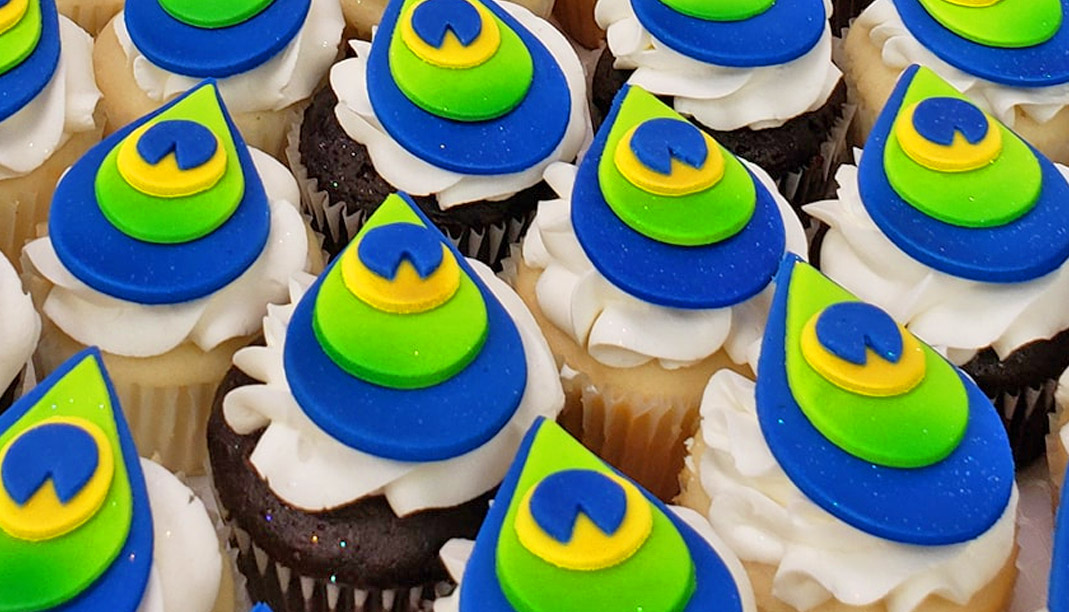 The great thing about using cupcakes for the tail of the peacock is that you can make it as big or small as necessary depending on how many guests you have to your party or wedding. If you have tons of guests, you may need to fill the table with cupcakes making the tail of the bird massive. On the other hand, if you don't have that many guests coming, you can just use a few cupcakes to make up the tail.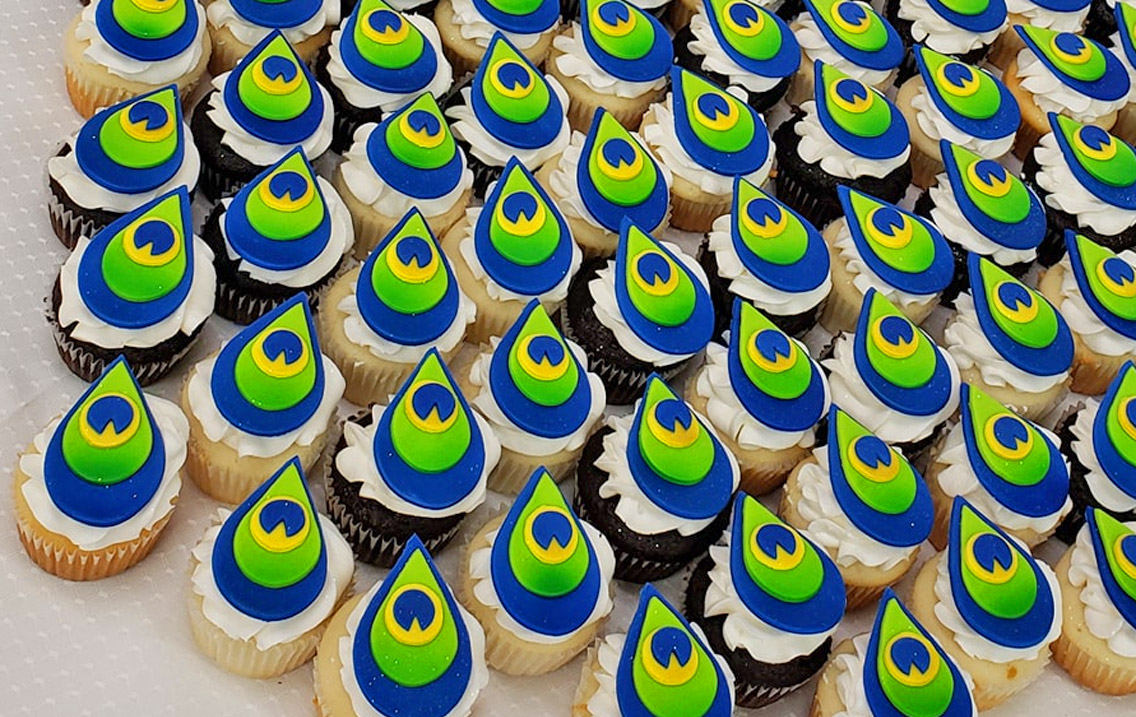 Malizzi Cakes has stated that the featured peacock cake in the pictures above took around 8 hours to decorate. The 3-tier peacock cake that includes the peacock topper will cost around $425, and each cupcake will run $2.50. They've stated that the above peacock cake featured 125 cupcakes. So if our math is correct, the above cake would cost right around $737.50.
Check out some other incredibly unique and creative peacock cake designs we came across elsewhere.