This 3-in-1 Over-The-Sink Cutting Board Lets You Clean, Chop, and Collect
By Ryan on 11/30/2020 1:39 PM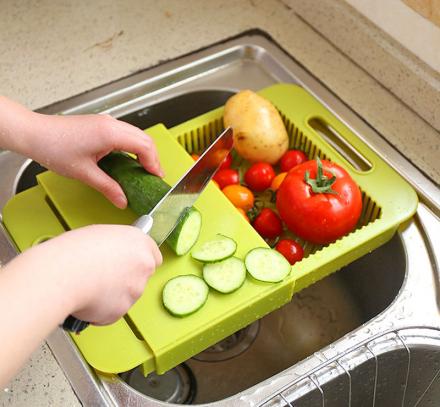 This unique cutting board has a genius 3-in-1 functionality that lets you clean and rinse your food in a colander, chop your food on a cutting board, and then dump your food off the cutting board into a bin to then transfer it into a pot on you stove. Best of all? The device fits perfectly right over your sink.
The 3-in-1 over-the-sink cutting board comes in two separate pieces, one of which is the cutting board, and the other piece offers a divided storage bin and colander for both rinsing and storing after finished chopping. The storage bins slide inside of the cutting board and can easily move back and forth as needed.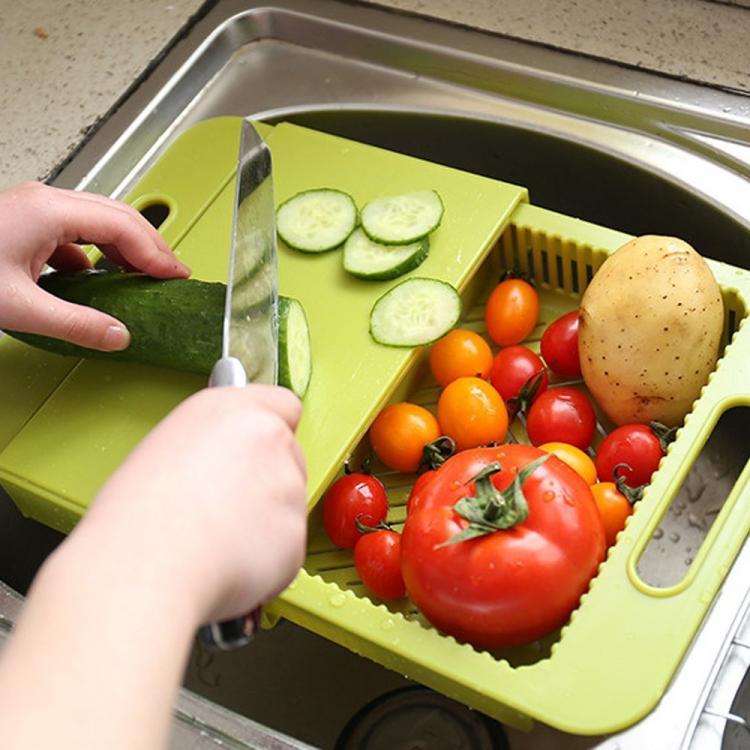 To use the device, simply place it over sink, slide the colander out, rinse and clean your food, place your items on the chopping board to be chopped, and then just dump them in the storage bin when finished.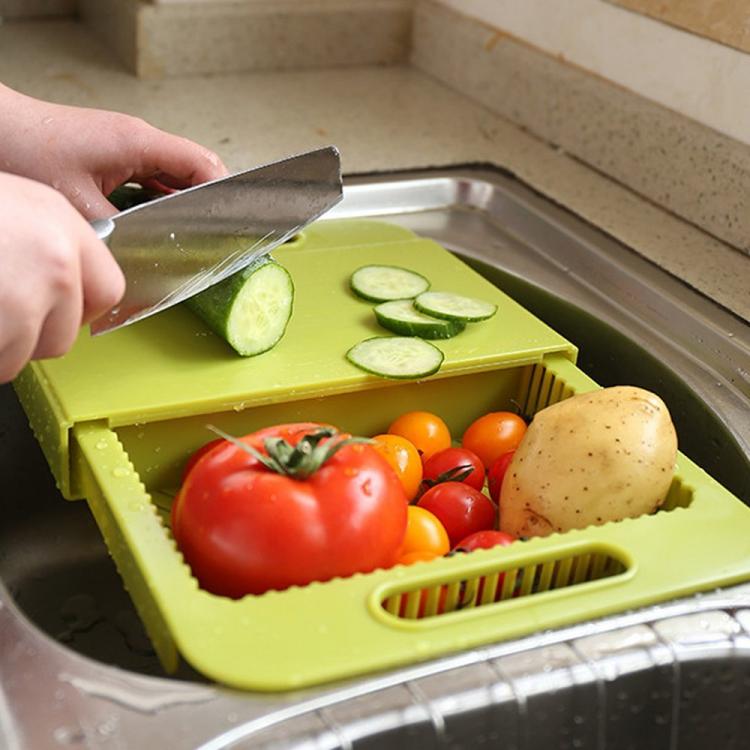 The over-the-sink cutting board measures 14 inches long x 10 inches wide which fits most standard sized sinks, has two handles on the sides of the device to easily haul it around and store when not in use, and comes apart for easy cleaning.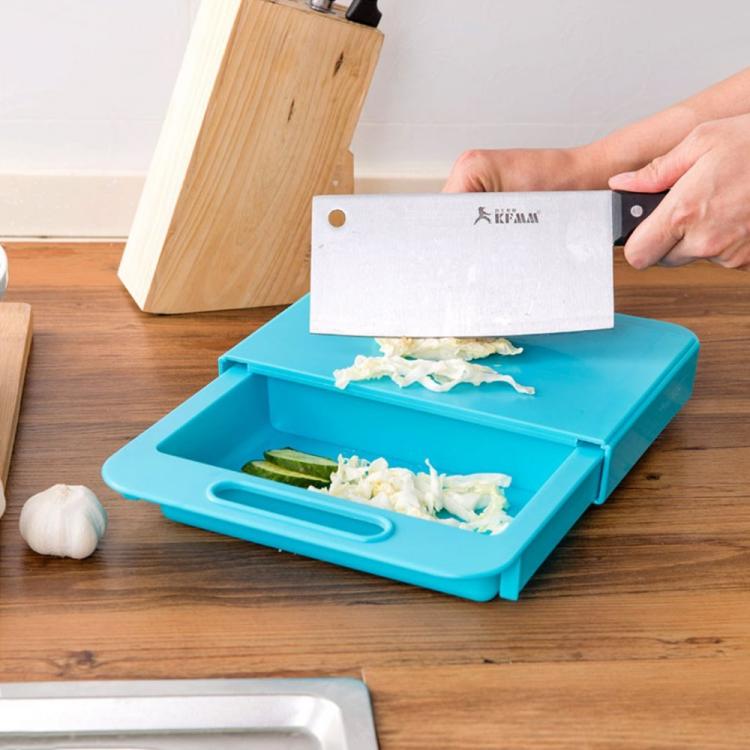 The 3-in-1 cutting board is made from food grade plastic, comes in a few different colors to choose from, and makes a perfect gift idea for any cooking lover.