Pooping Dogs Calendar 2019
By Ryan on 09/26/2018 11:05 AM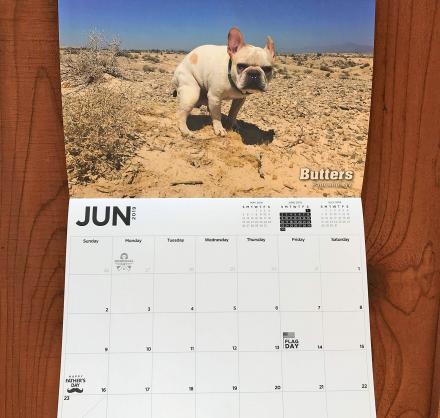 Yes, it's back again! The lovable yearly calendar that we all look forward to each year is back with another set of pooping dogs for us to look at all year long! The Pooping Pooches calendar is back for the year of 2019 featuring a new pooping dog defecating in front of majestic sceneries for each month of the year.
The perfect white elephant gift, the pooping dogs calendar is just an easy gift to give someone for Christmas when you can't think of anything else! Sometimes someone has everything, but you can probably be pretty sure they don't have a Pooping Dogs calendar for the year 2019 yet!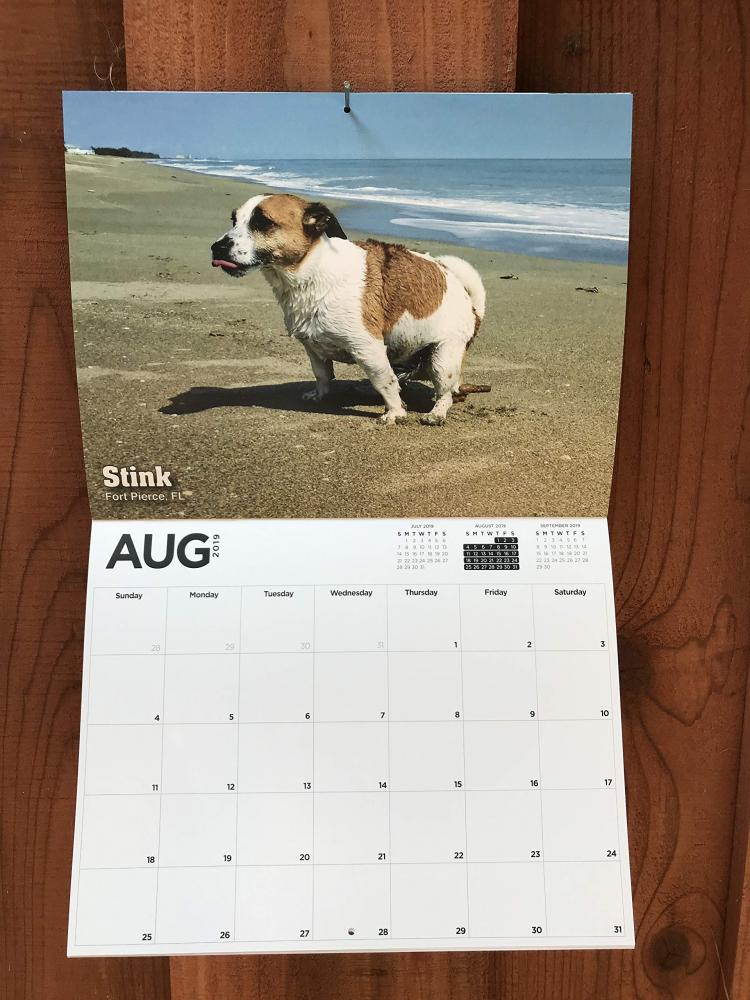 The 12 month pooping dogs calendar is a gift that keeps on giving throughout the year. The weird dog pooping calendar measures 8.5 x 11 inches when closed, and measures 17 inches long x 11 inches wide x opened.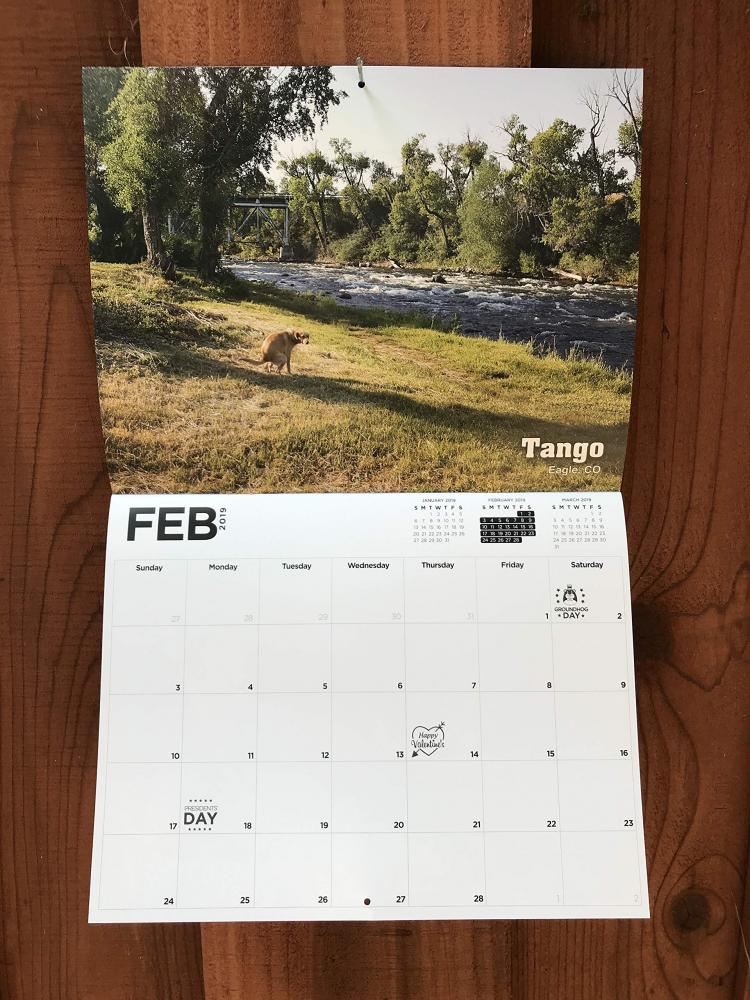 When you purchase the pooping dogs calendar for 2019, 1$ from each purchase will go towards the Maui Humane Society to support animals in need.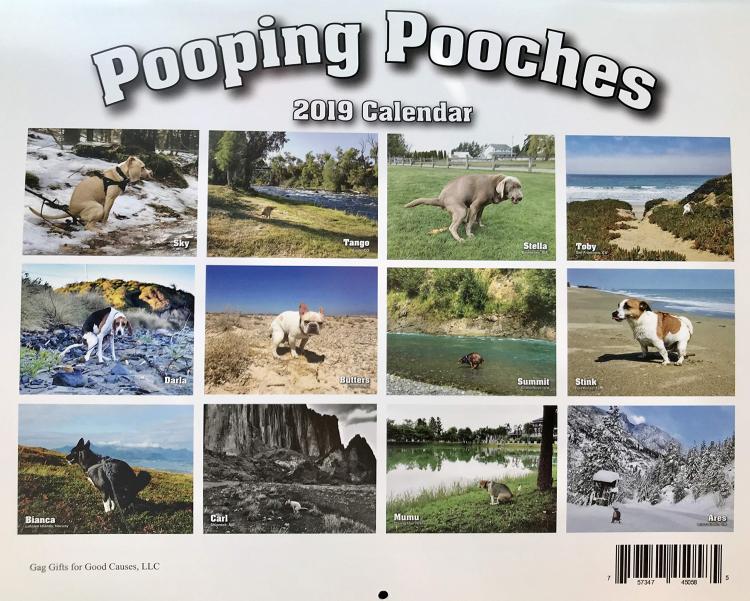 The coolest part is, the pooping dogs calendar creators make the unique calendar from people who send in their pictures to them. So if you'd like your pooping dog to be featured on next years calendar, be sure to send it in, and make sure it's extra majestic.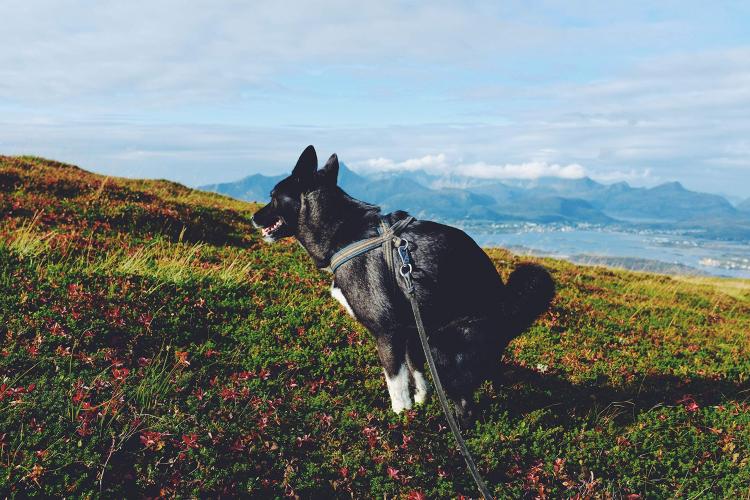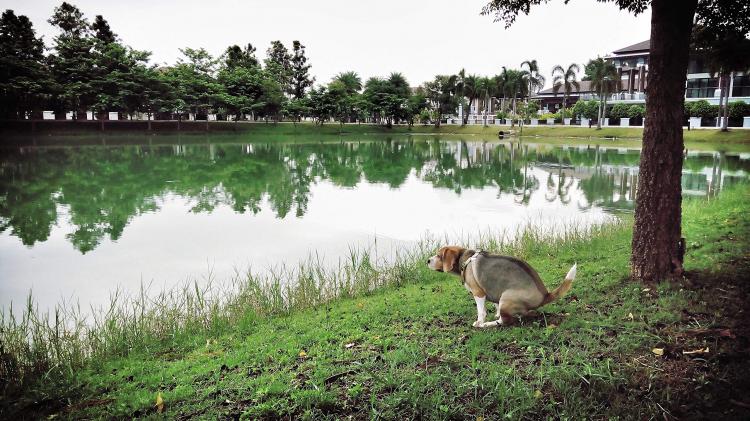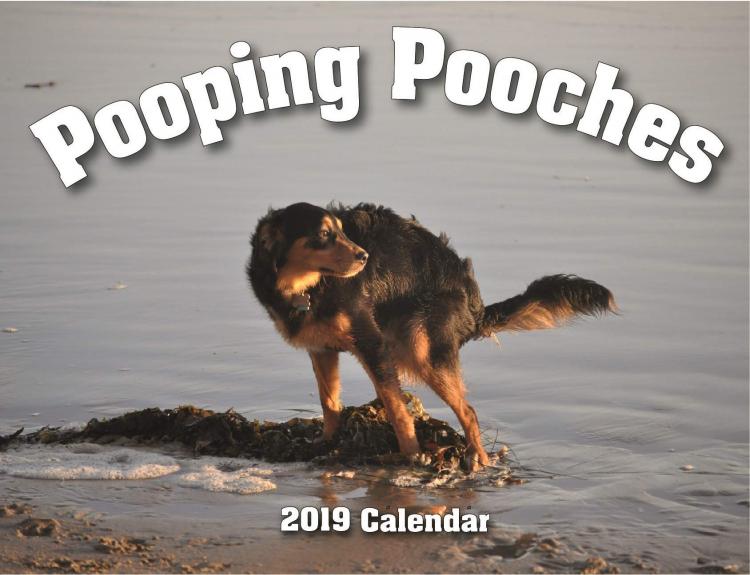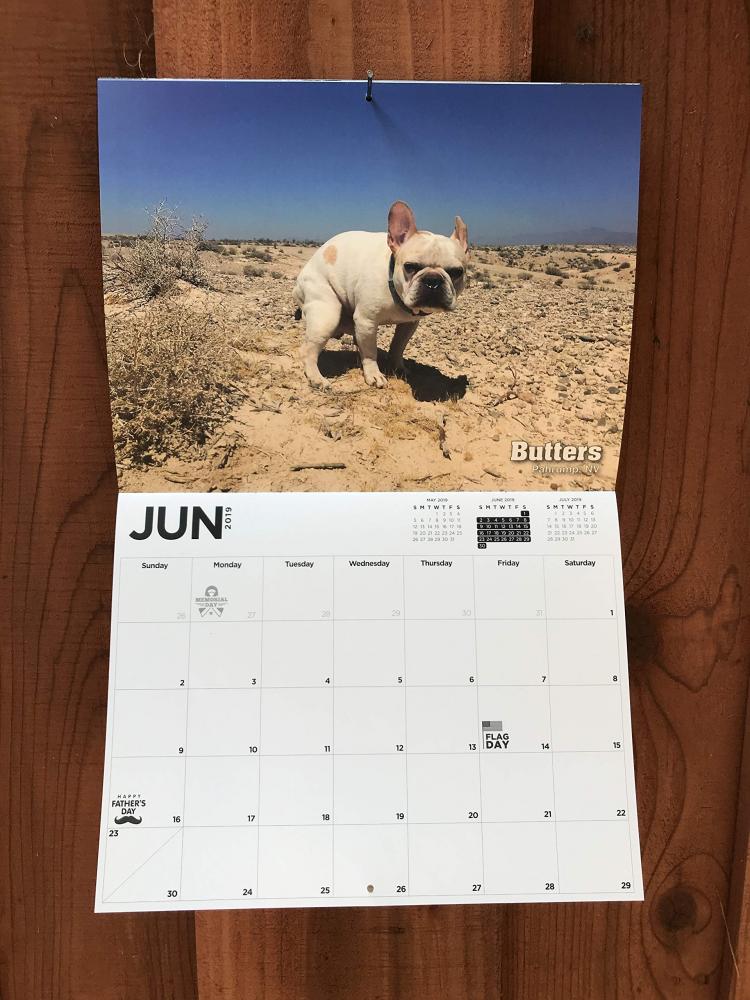 Subscribe To Our YouTube Channel