You Can Now Get a Tank Shaped Pool Float With an Actual Working Water Cannon
By Ryan on 12/18/2021 6:13 PM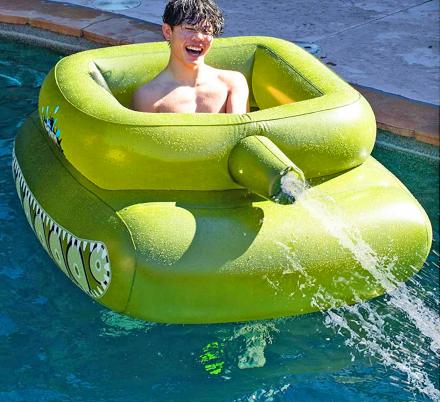 When it comes to unique pool floats and water toys, we had thought we've covered the best of the best, including a motorized pool lounger, a giant pickup truck pool float, as well as a wiener dog pool float. But apparently there's still some awesome one's out there that we haven't seen yet, which includes this incredible inflatable tank shaped pool float. Not only does it let you ride around in a tank while hanging out in the pool, but it also has a working cannon that lets you blast water out the front of it.
It's called the Pool Punisher Inflatable Tank with Squirt Gun, and it features a spot that can comfortable fit one kid, teenager, or adult inside of it. It then comes with a hose that attaches right to the cannon and pulls water right from the pool to squirt out the front of the tank barrel.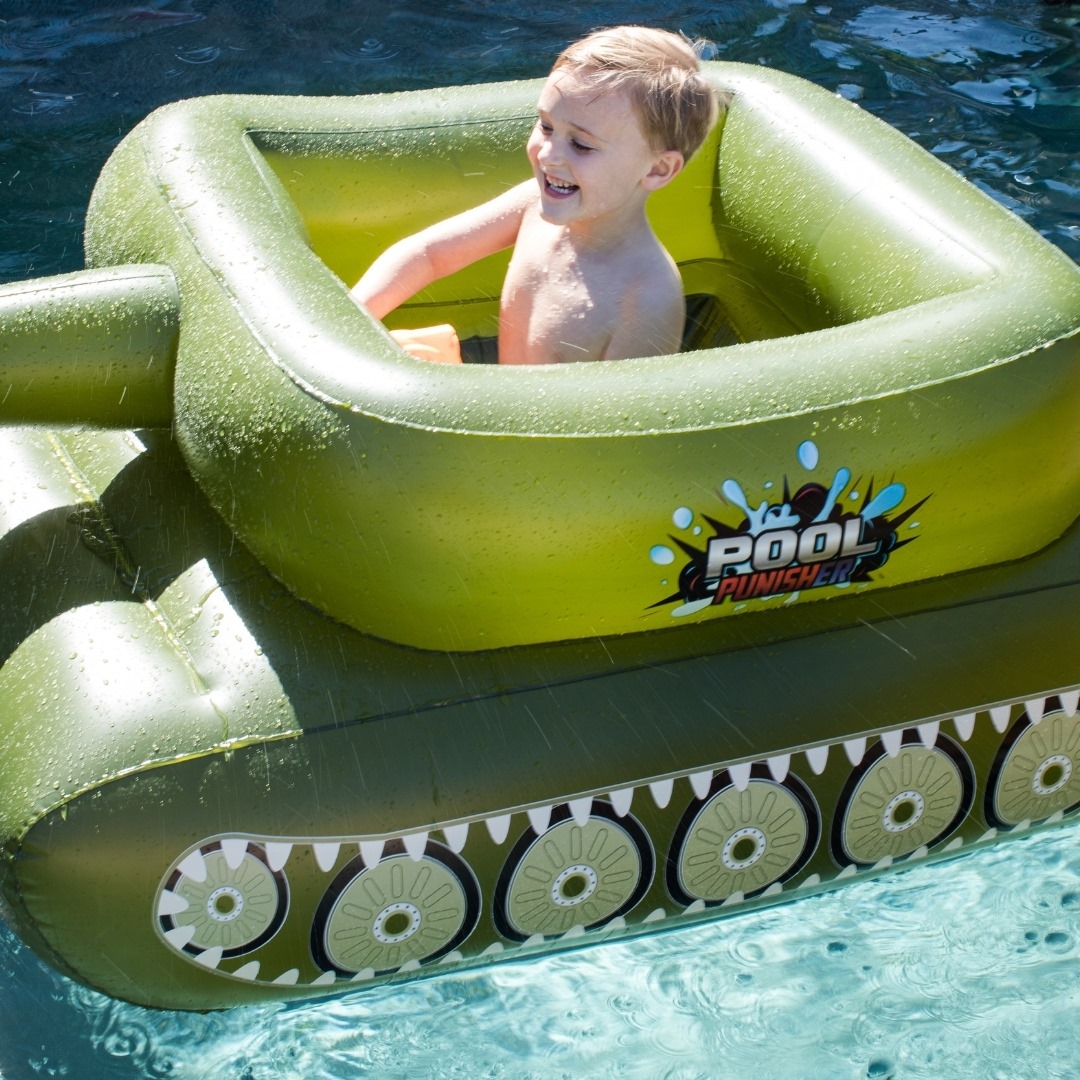 The best part about the water squirting tank pool toy is that it gives you cover from other water blasters if you happen to be in a water fight with other water squirting pool toys! Just bend down and take cover against the high walls of the inflatable tank to protect yourself against enemy fire. Once they need to reload, get up and take aim!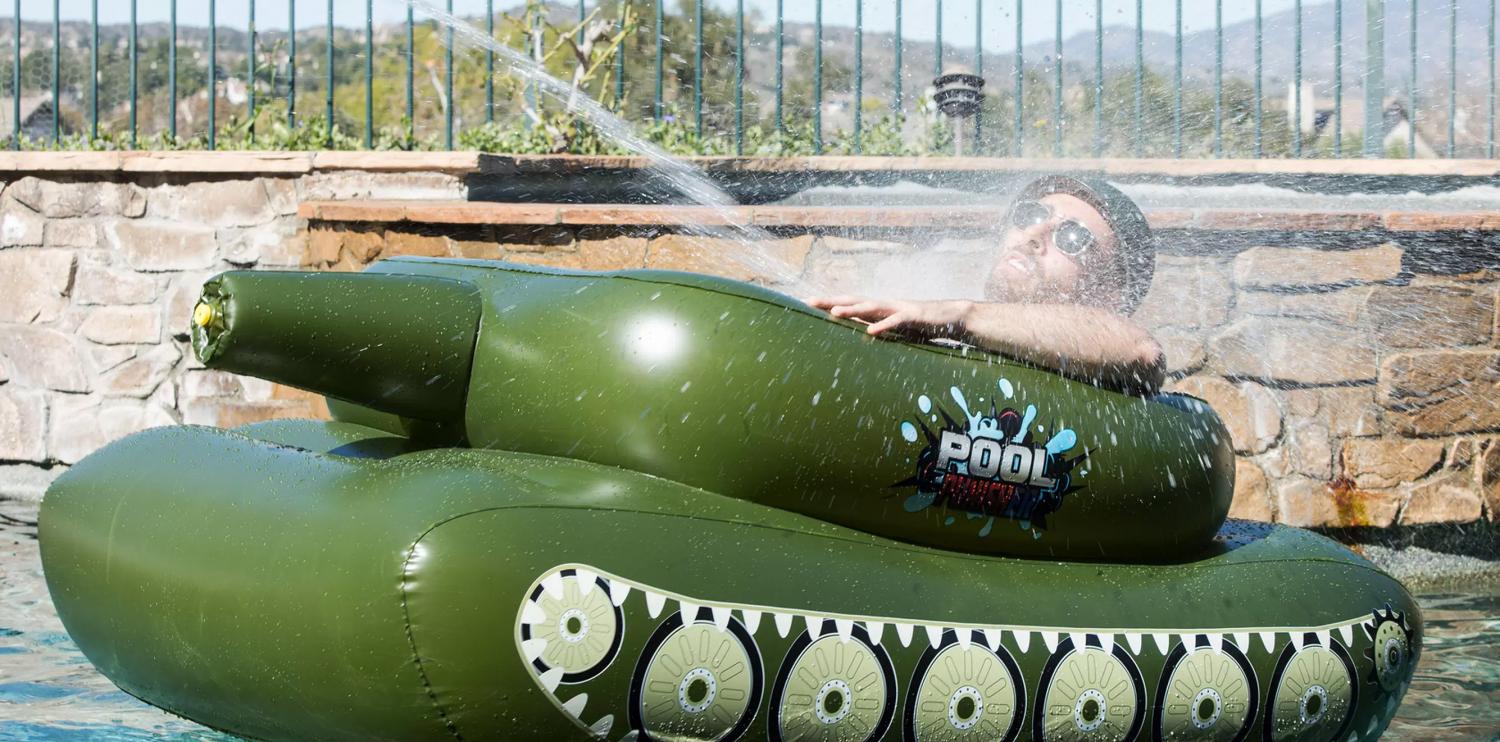 The high powered inflatable tank pool float can blast water up to 50 feet away!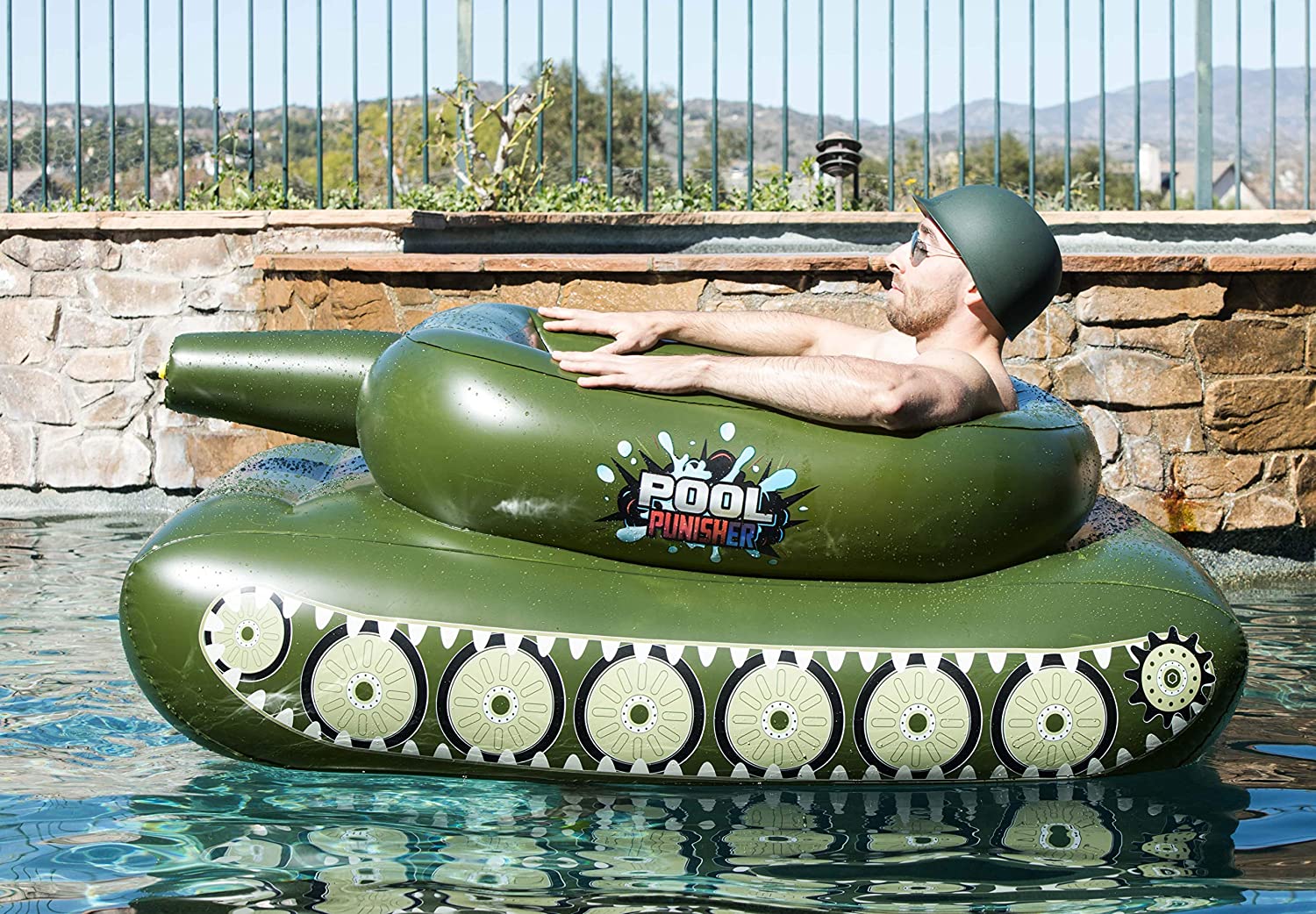 The inflatable tank pool toy is made from durable vinyl, and is sure to withstand the harshest of water fights!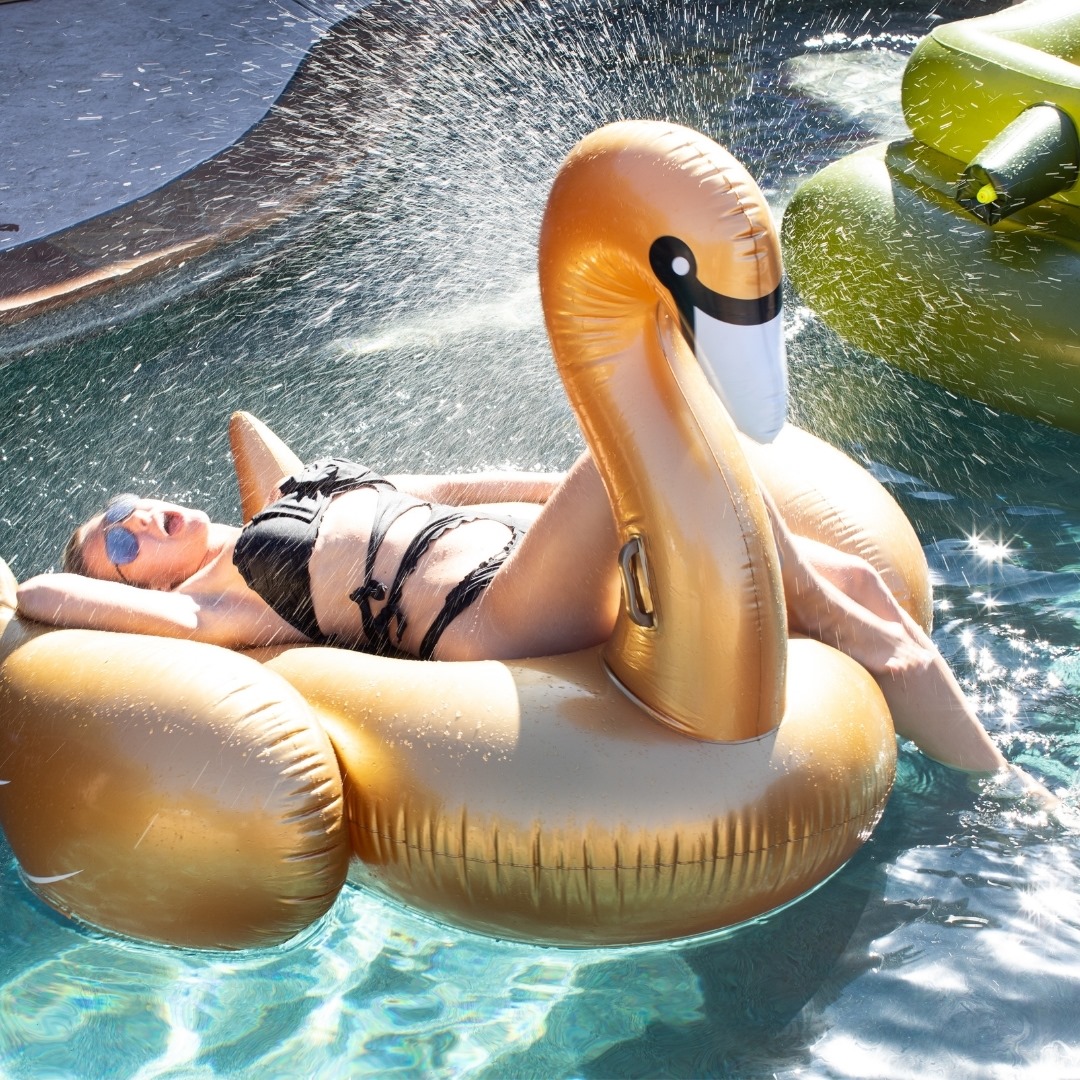 Just pull the trigger inside the tank and it'll pull water from the pool and blast your enemies away with tons of water!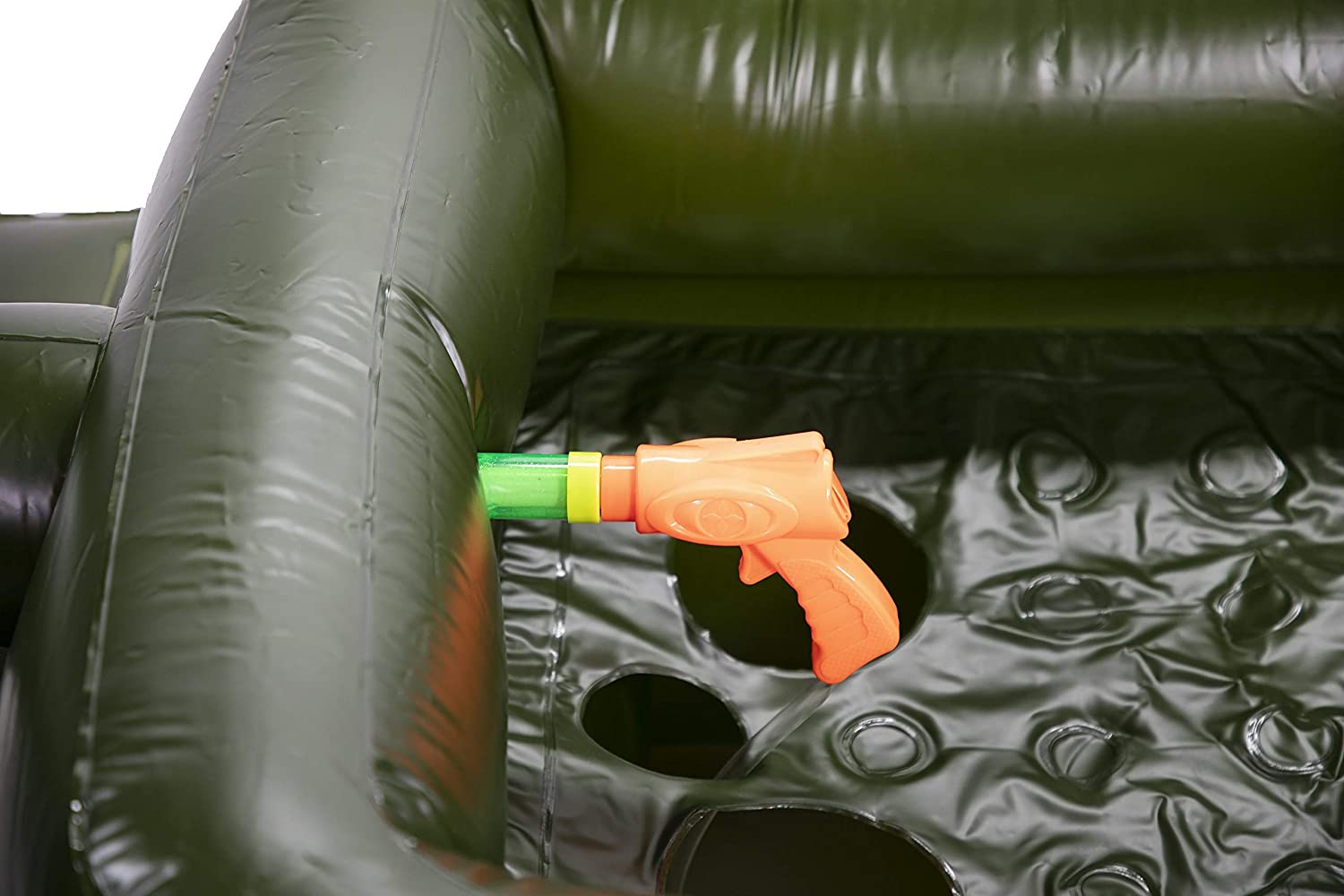 Get two inflatable tank toys for the ultimate pool battle! The water blasting tank pool float can be used in any kind of body of water, including pools, rivers, oceans, and lakes!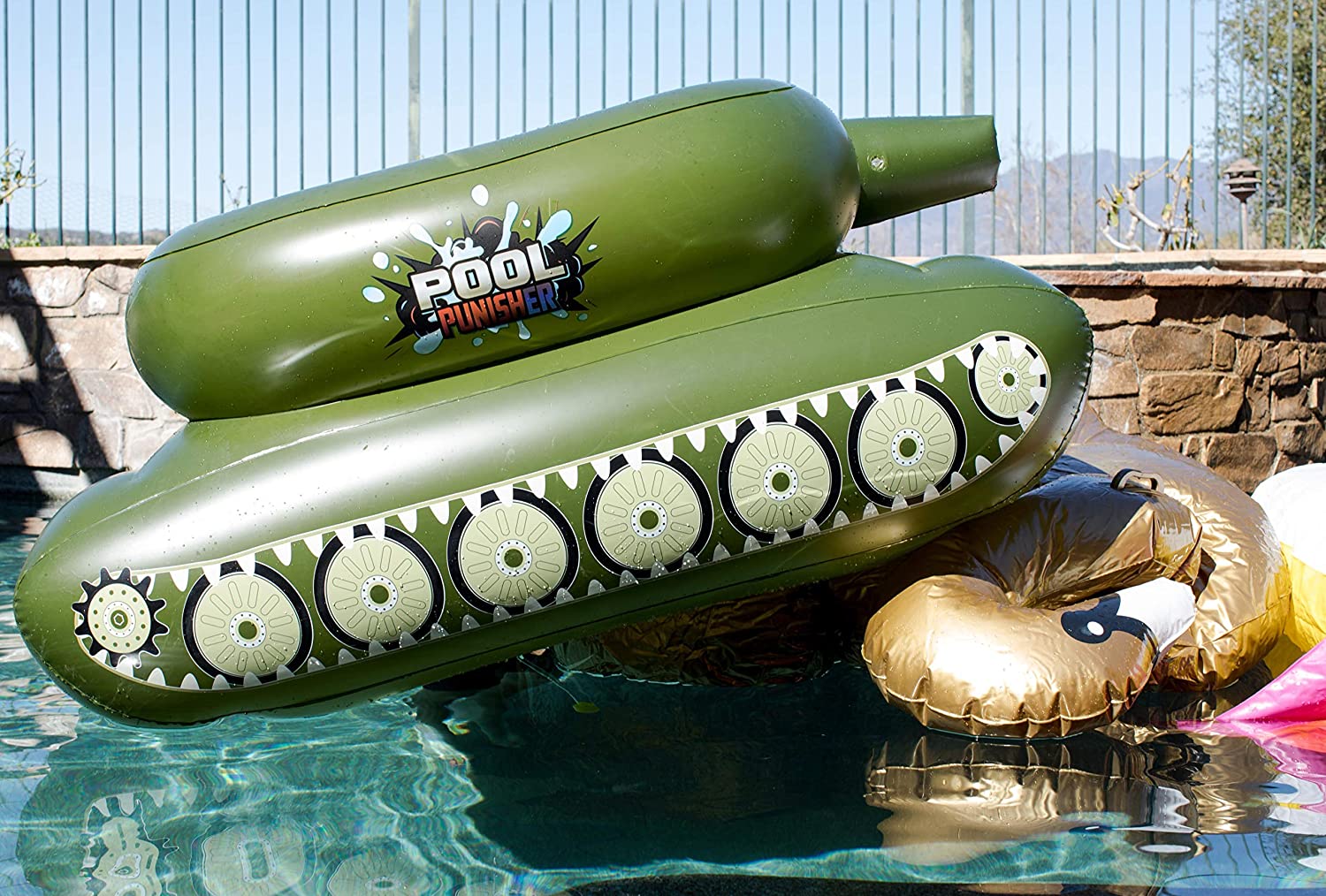 The inflatable tank pool toy has pedals that allow you to move throughout the pool! This way you won't be stationary, and rather a moving target for your enemies!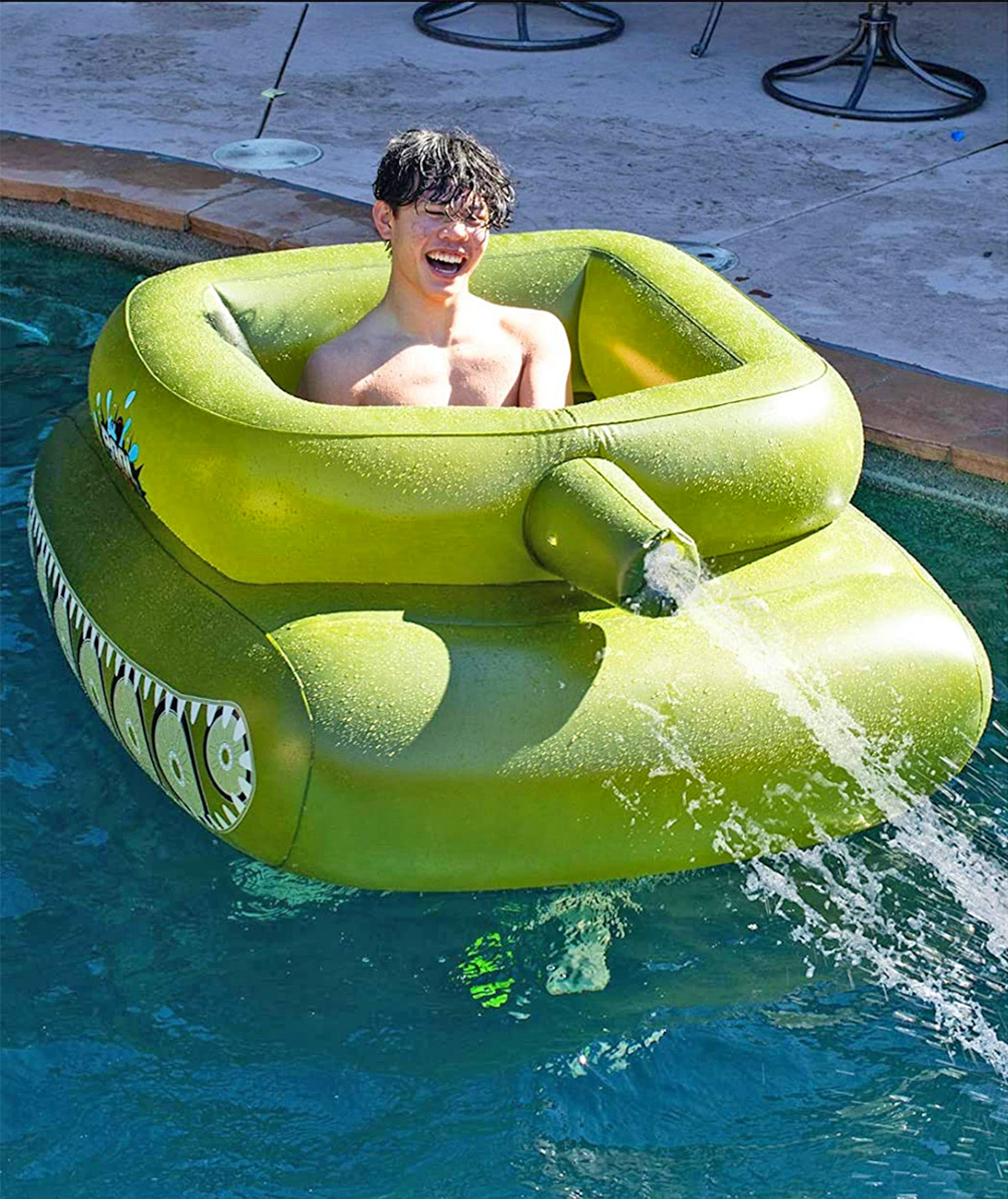 You may want to get yourself an army helmet to ensure you look the part while inside your inflatable pool tank!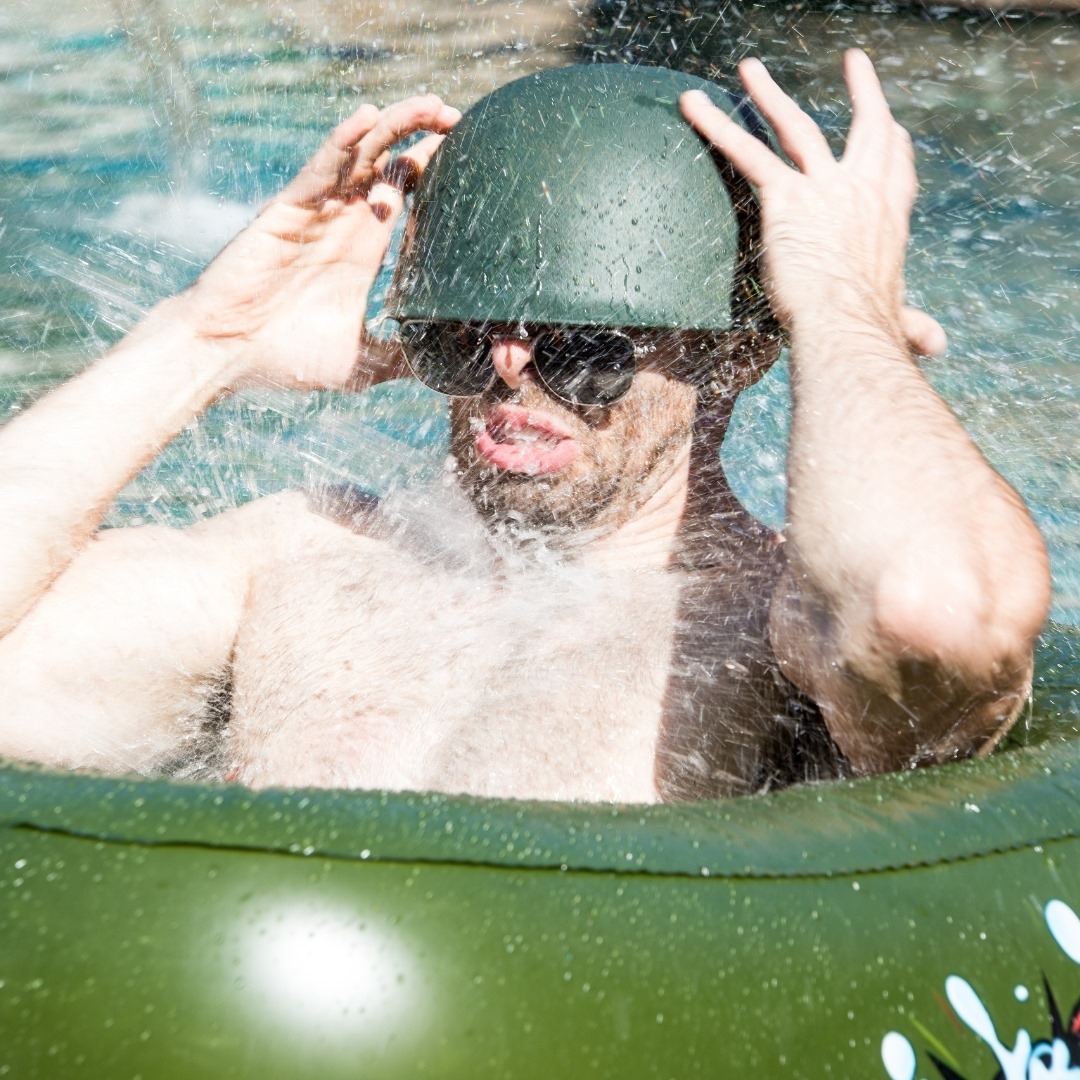 Roll over your enemies! The outside of the pool tank features decals that make it look like the real think, giving the tank its trademark road wheel tracks!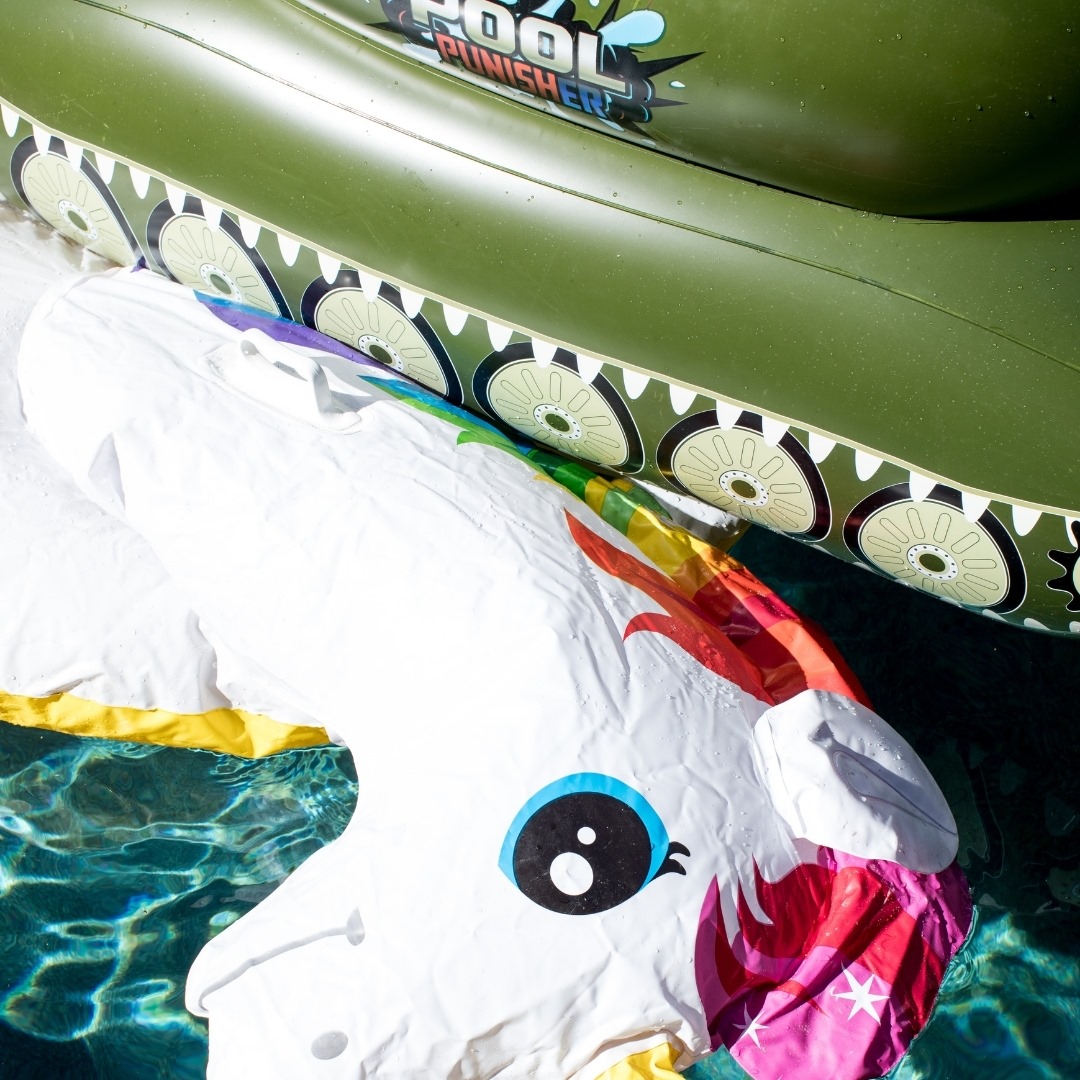 The inflatable pool float tank has a weight limit of 180 lbs, and is recommended for kids aged 5 and up!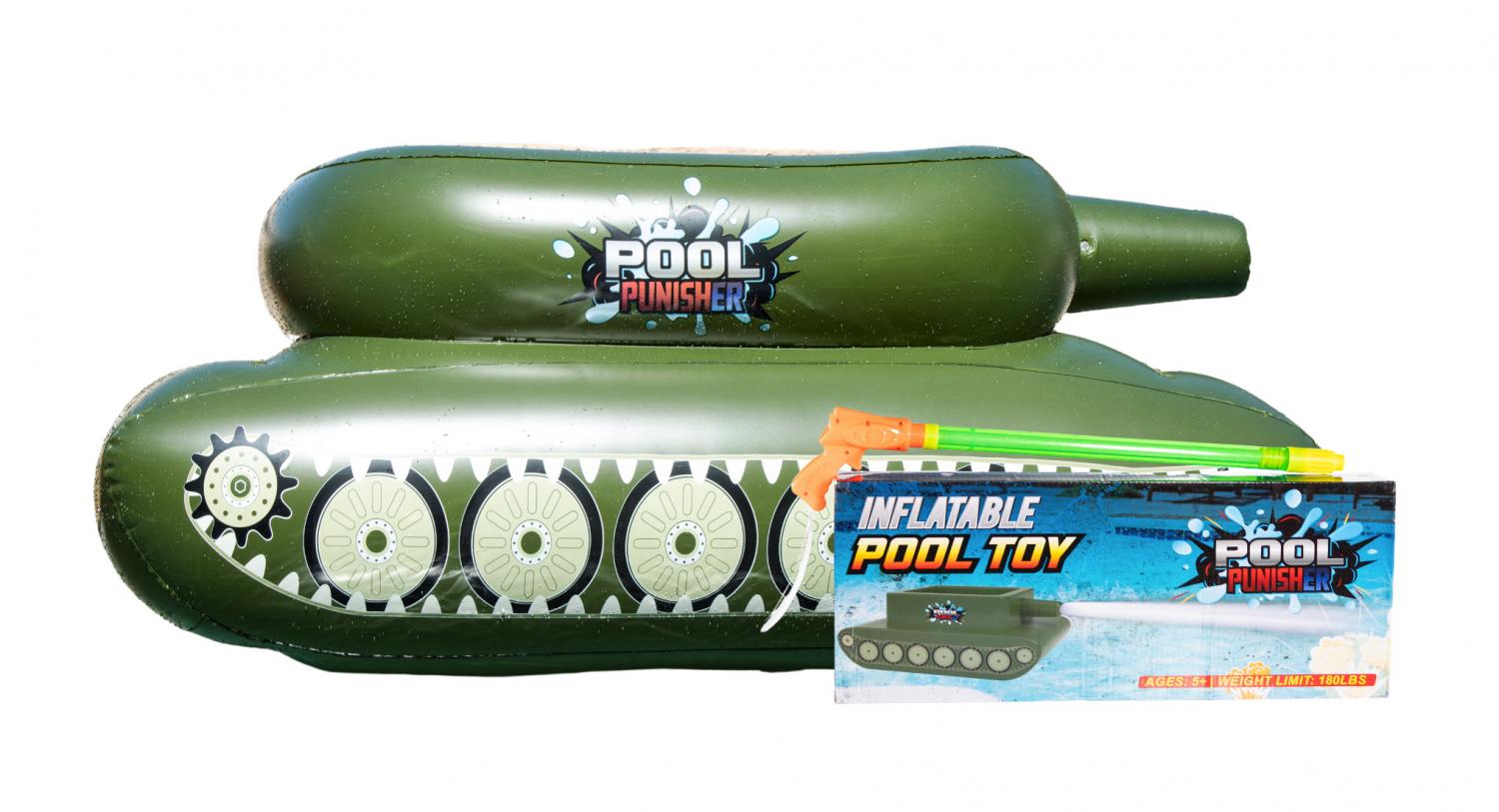 The Pool Punisher pool float tank is easily inflated using any standard air pump, be-it a hair-dryer, electric pump, a manual pump, or even your lungs (not recommended)!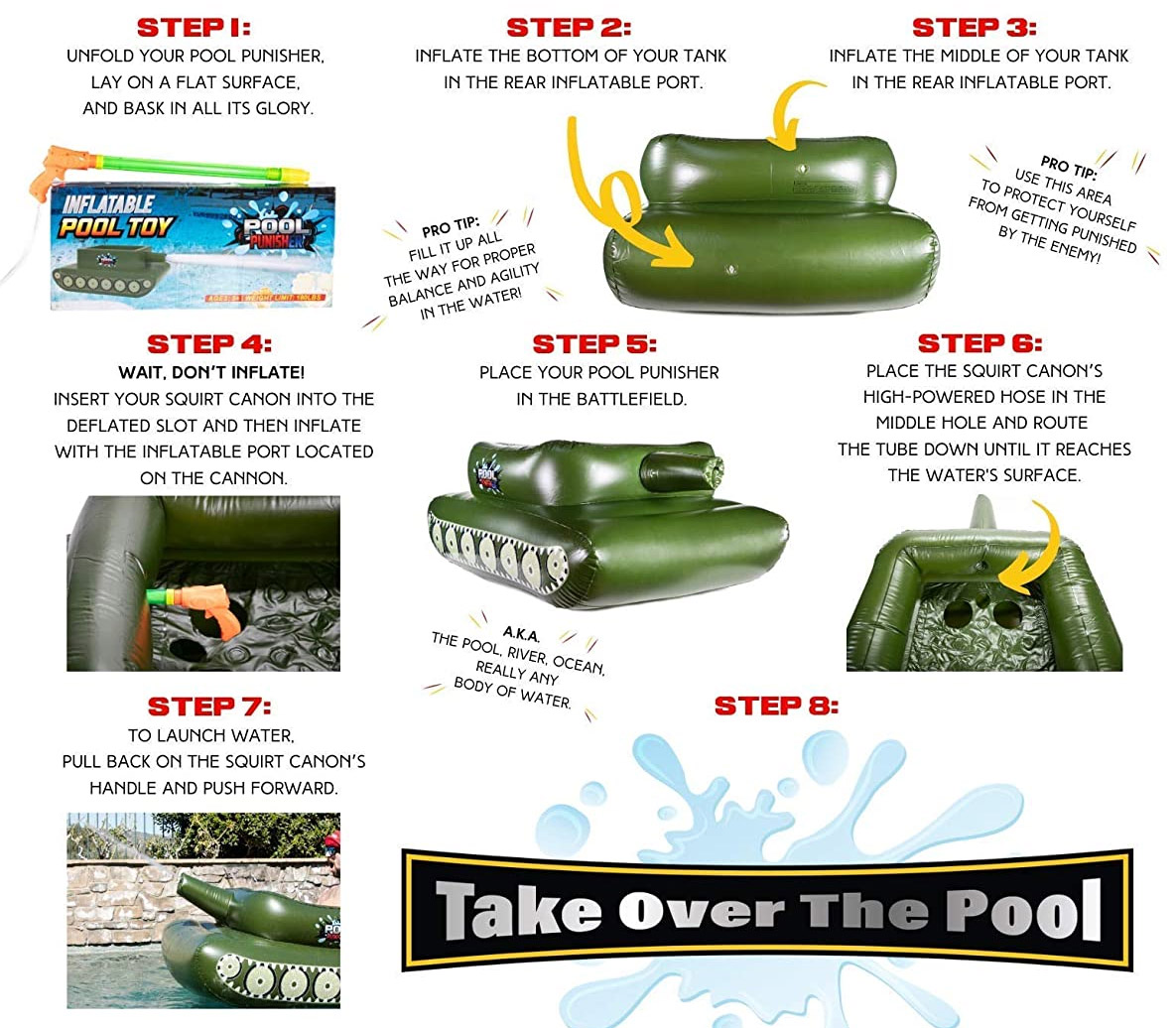 Check out the Pool Punisher tank shaped pool float in action via the video below.
Subscribe To Our YouTube Channel