These Pool Floats Have Integrated Squirt Guns So Your Kids Can Have Epic Battles In The Pool
By Ryan on 08/02/2022 8:36 AM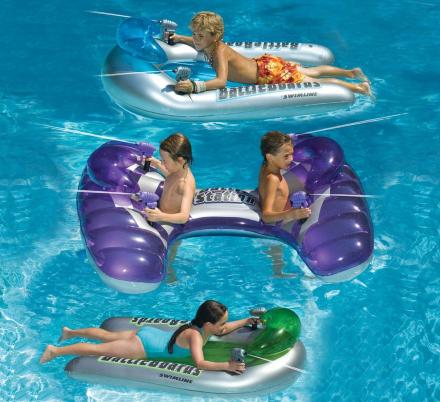 Even though you probably don't like getting splashed in the face over and over while in the pool, your child most likely does. And if your child is like mine, he specifically asks to be splashed in the face whenever we go into the pool. These awesome new floats come equipped with integrated dual squirt guns so your kids can battle each other in the pool.


Versions:
2 Boards | 4 Boards | 2 With Battle Station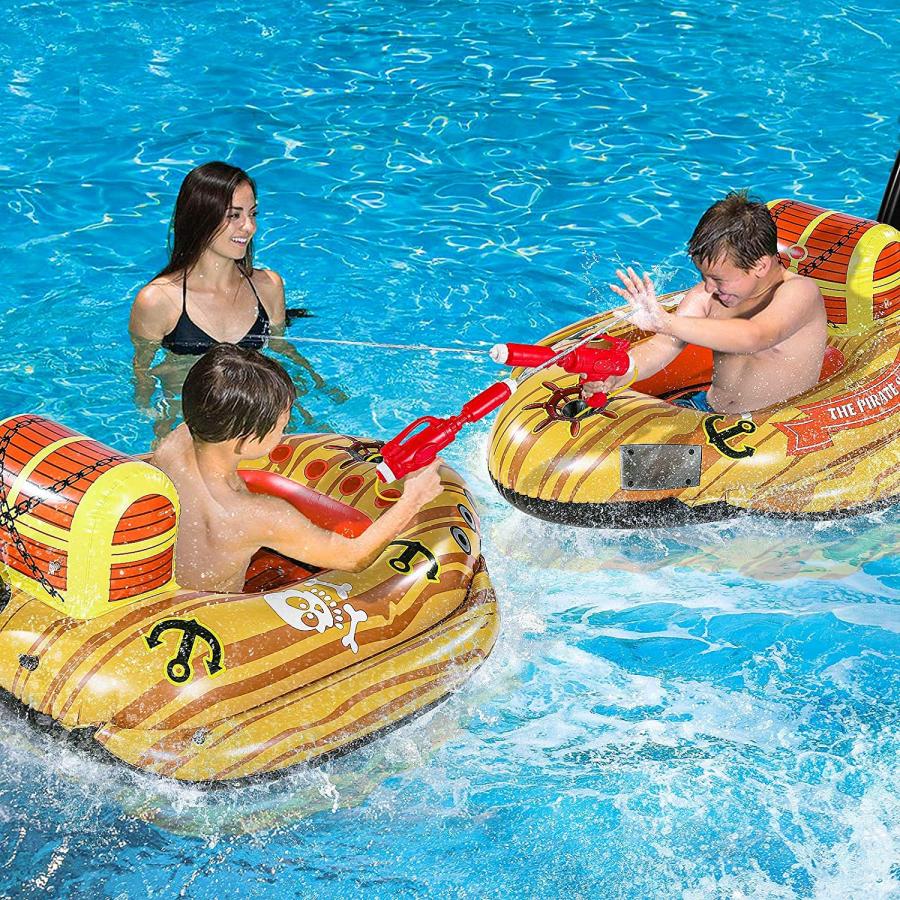 Source
They're called the Swimline Battleboards Squirter Set, and it comes with two battleboards that your kids can lay down on and squirt while paddling around the pool with their feet. An optional battle station can fit an additional 2 kids, and provides them each 2 squirt guns while standing up in the water.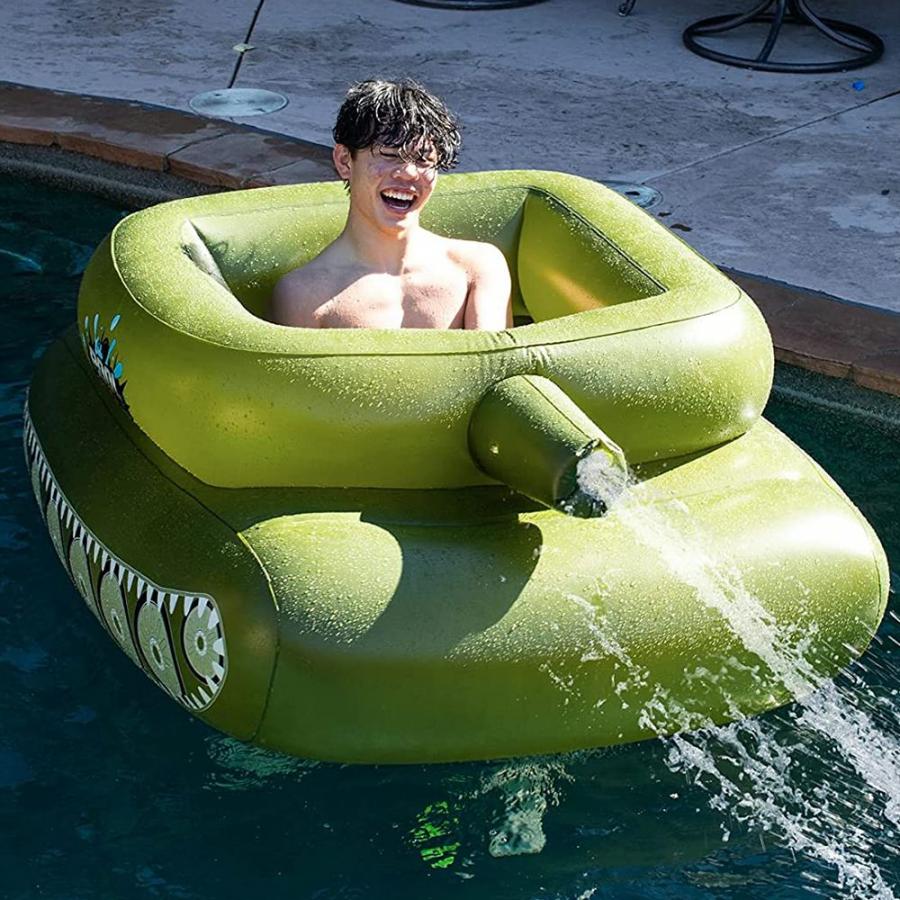 Source
The squirt gun battleboards have an integrated splash screen that allows your kids to duck behind when in deep battle to protect their faces from being squirted. Though, it can also act as just a pillow if you or your child chooses to simply lounge on the battle board instead of conducting water battle.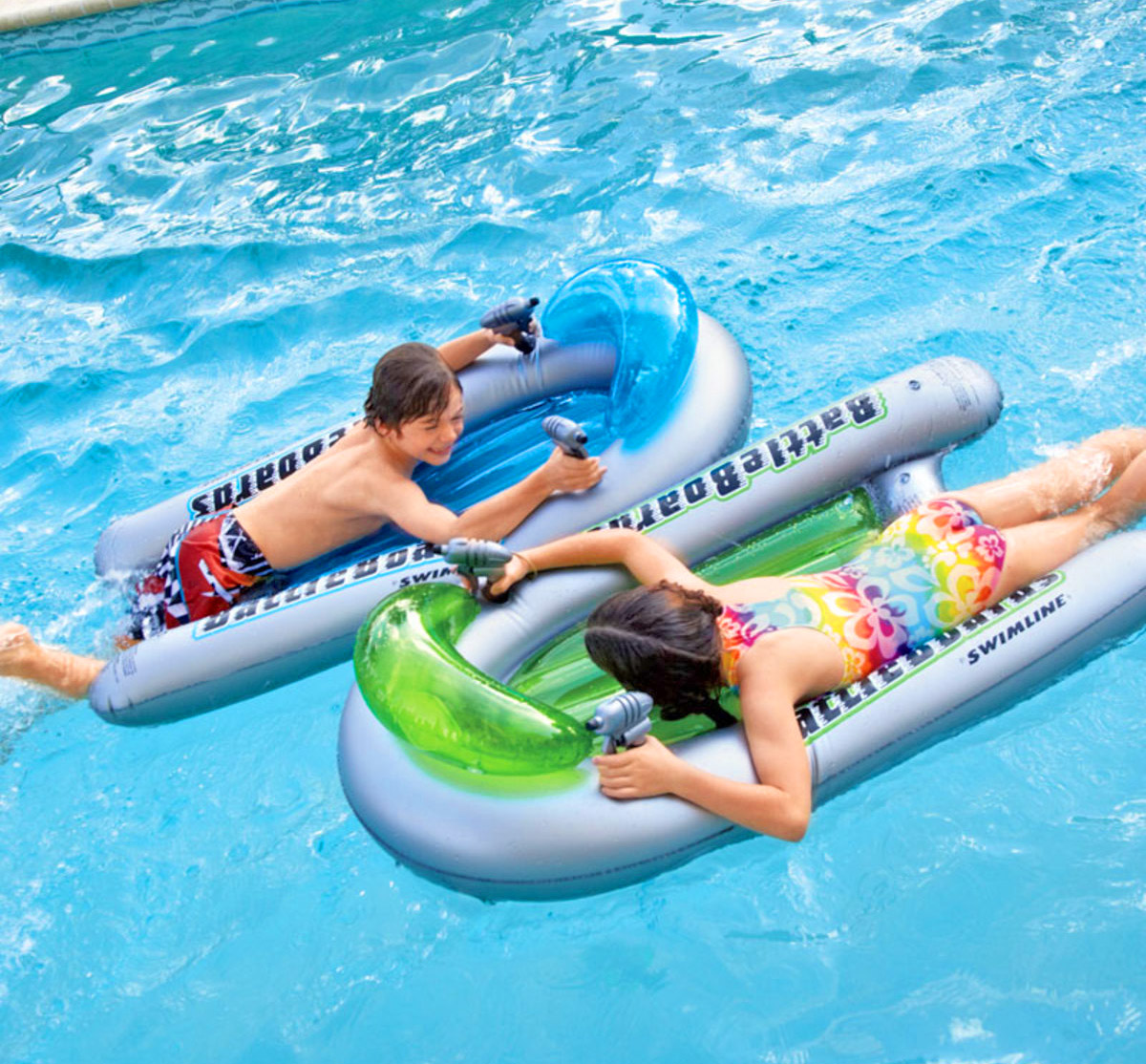 Each squirt gun on the battle board squirter set is located to the side of the splash guard so your child will have easy access to the triggers. The squirt guns can be moved and adjusted to squirt in any direction. The integrated squirt guns draw water from below the float so there's no need to ever refill the guns or replace any batteries.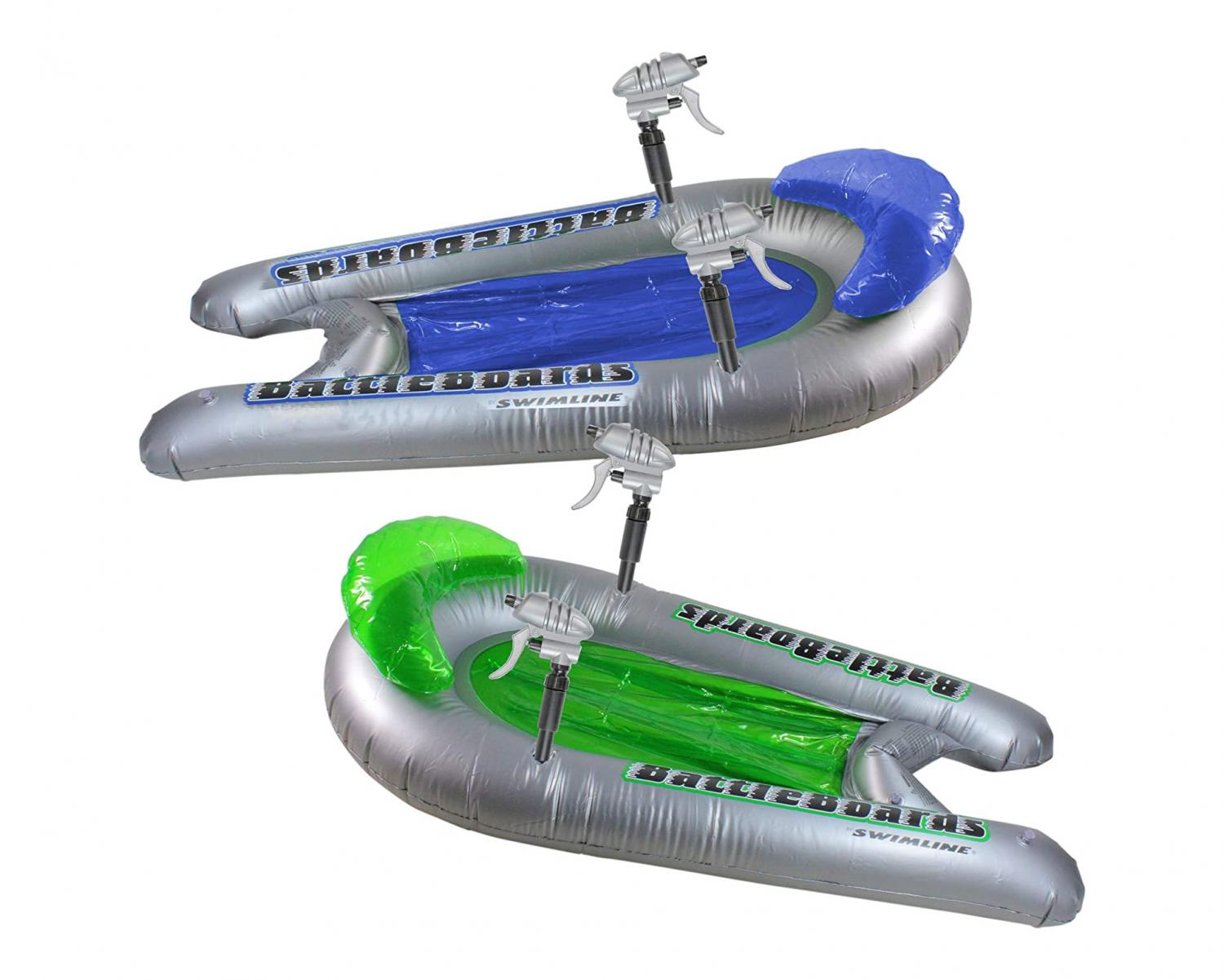 You can either get the squirt gun battleboards in a set of 2 boards, 4 boards, or 2 boards with the battle station deepening on your needs and how many kids will be playing with them in the pool at a time.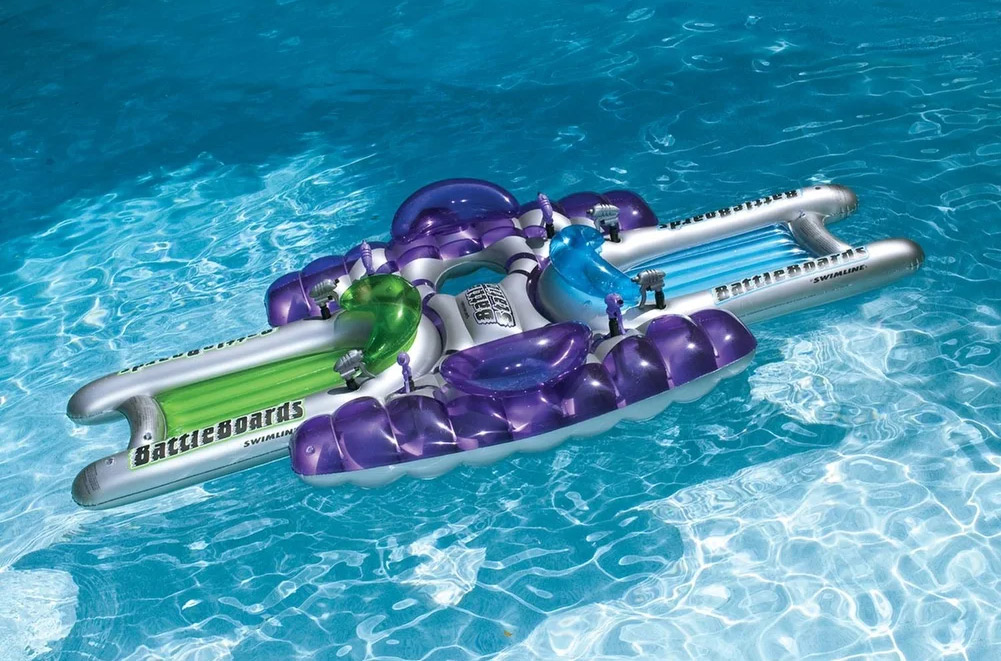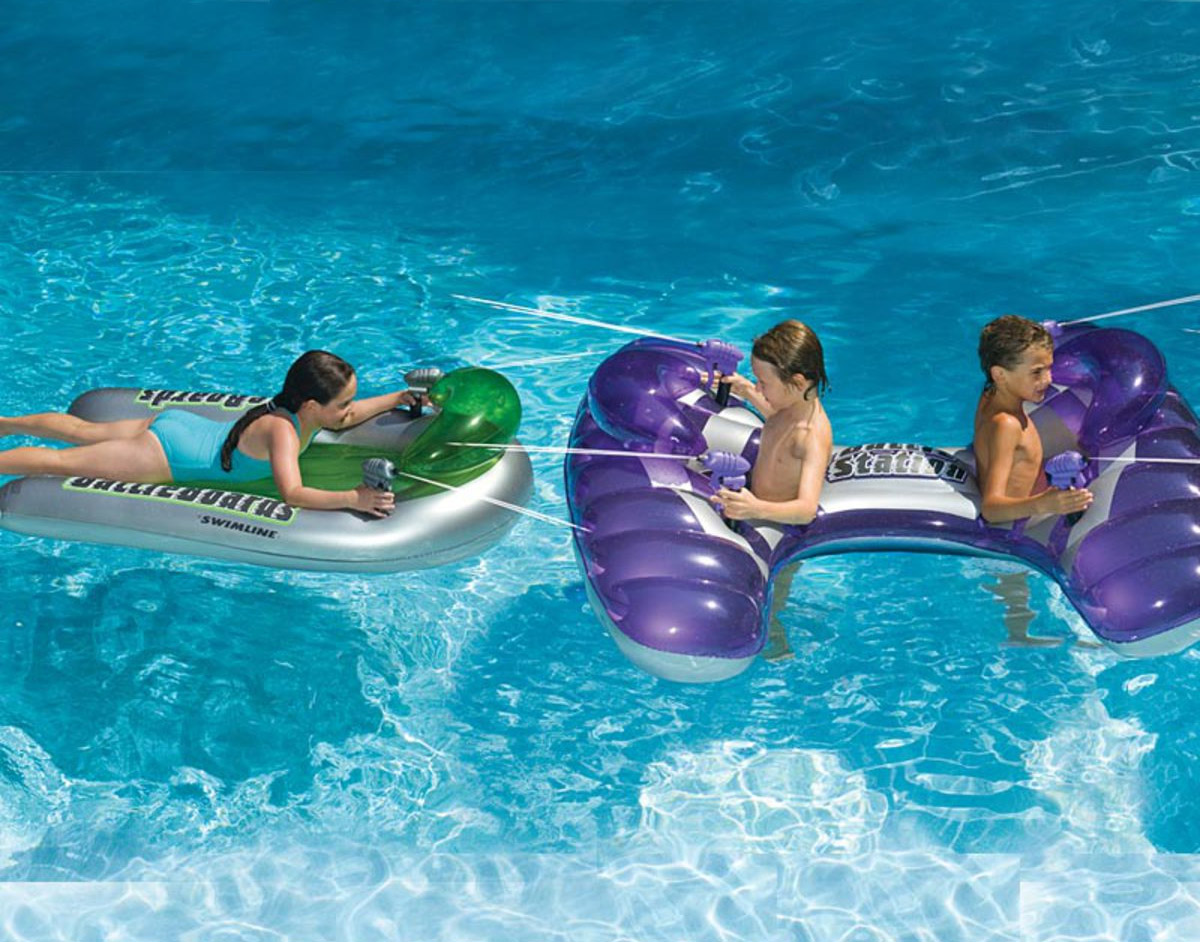 Check out a few more options of fun and awesome pool floats that have integrated water squirt guns below.
This tubular pool lounger that has an integrated squirt gun and is shaped like a UFO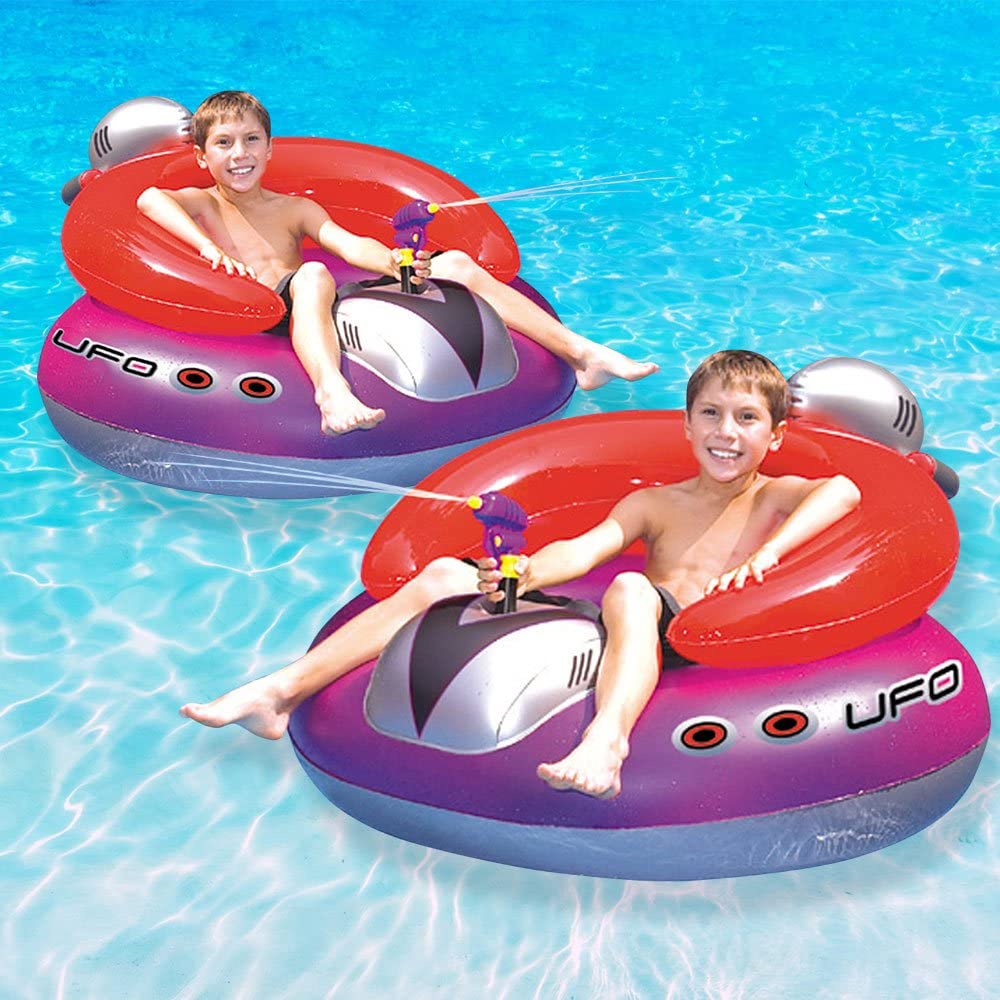 GET THIS ONE HERE
This inflatable squirter for smaller kids that looks like a pirate ship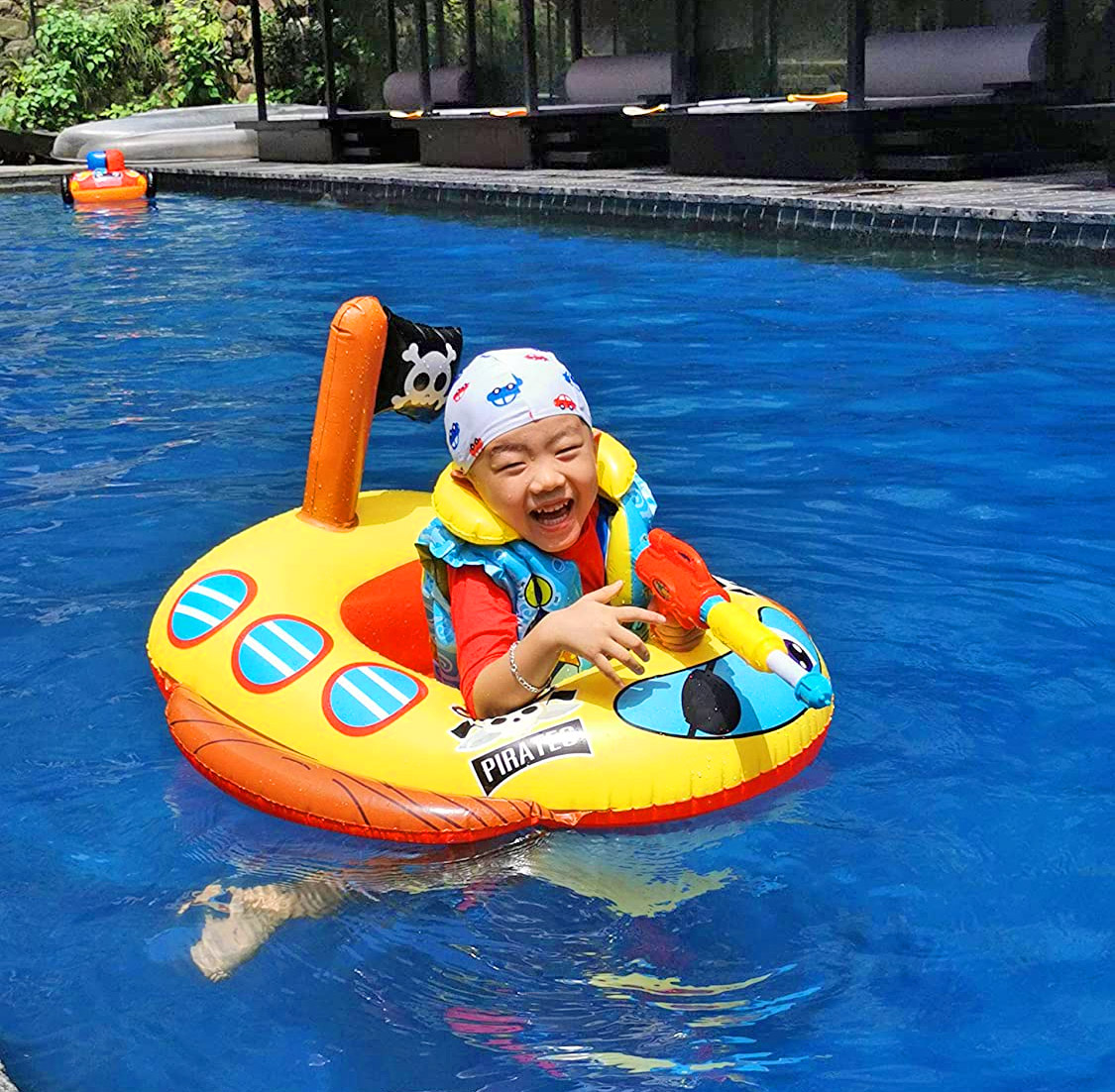 GET THIS ONE HERE
This inflatable squirt gun pool float for smaller kids that looks like a fire boat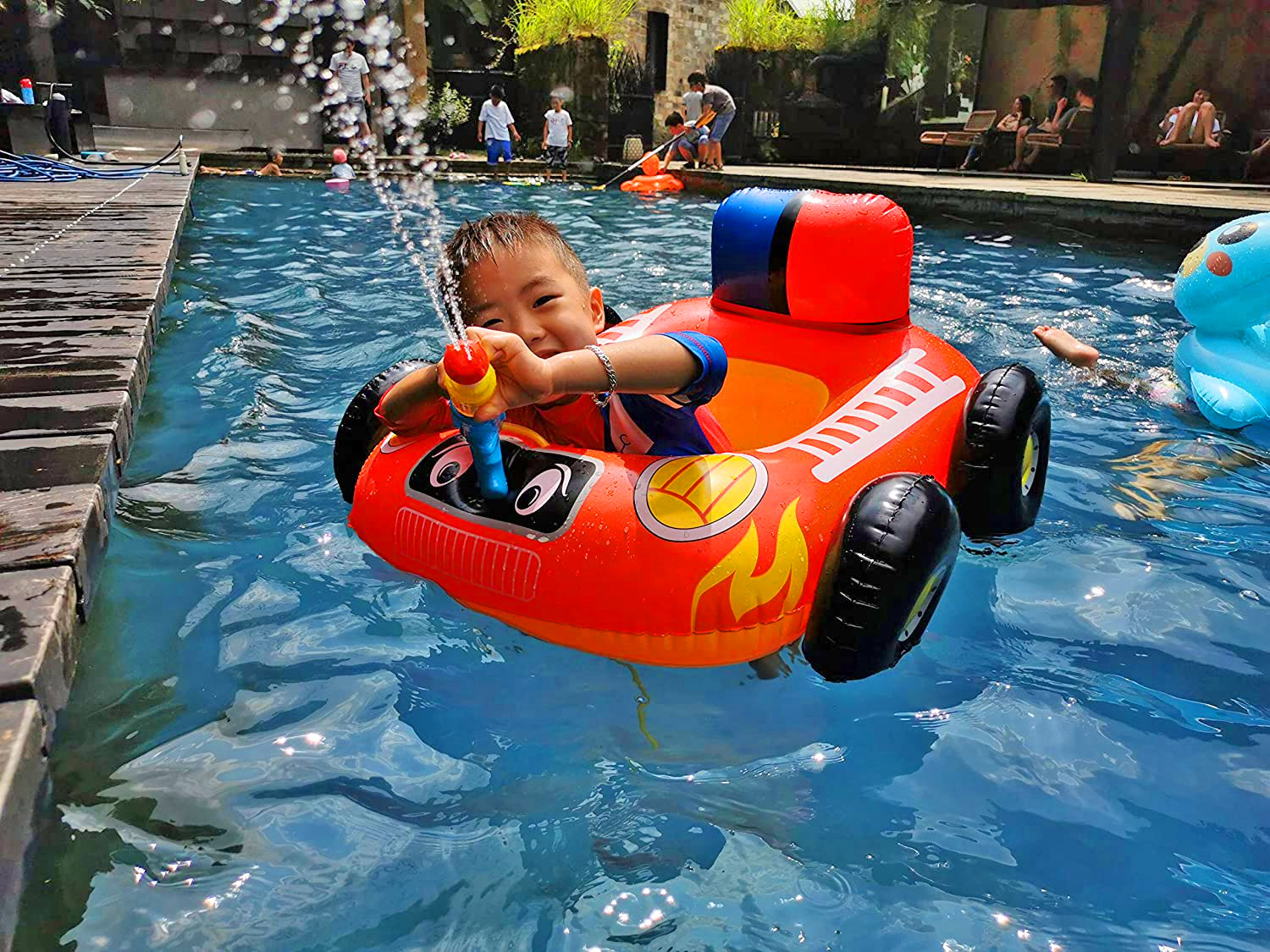 GET THIS ONE HERE
This tube pool float that has an integrated squirt gun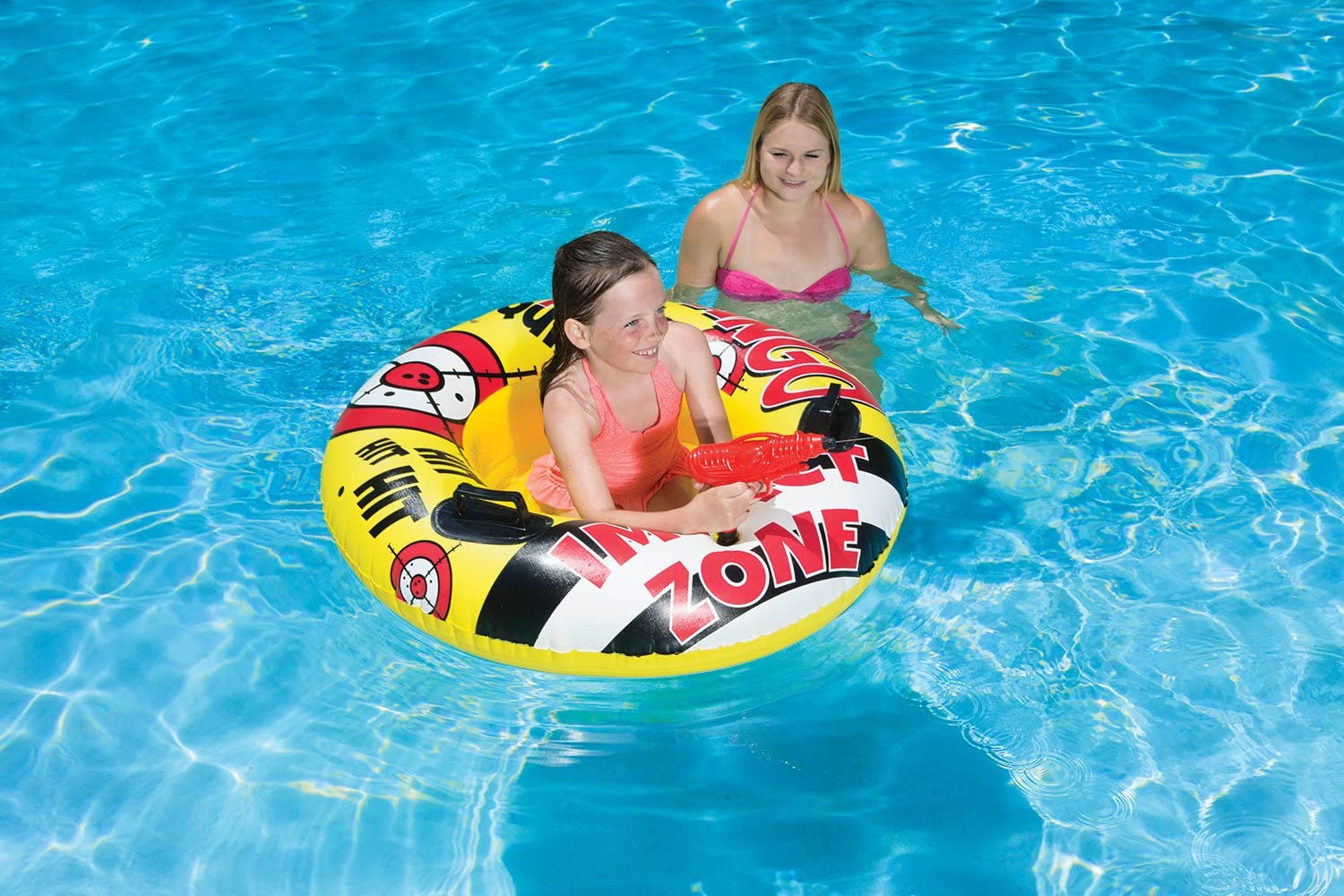 GET THIS ONE HERE
This inflatable squirter pool float that looks like an airplane GET THIS ONE HERE
This squirt gun pool float that's shaped like a starfighter spaceship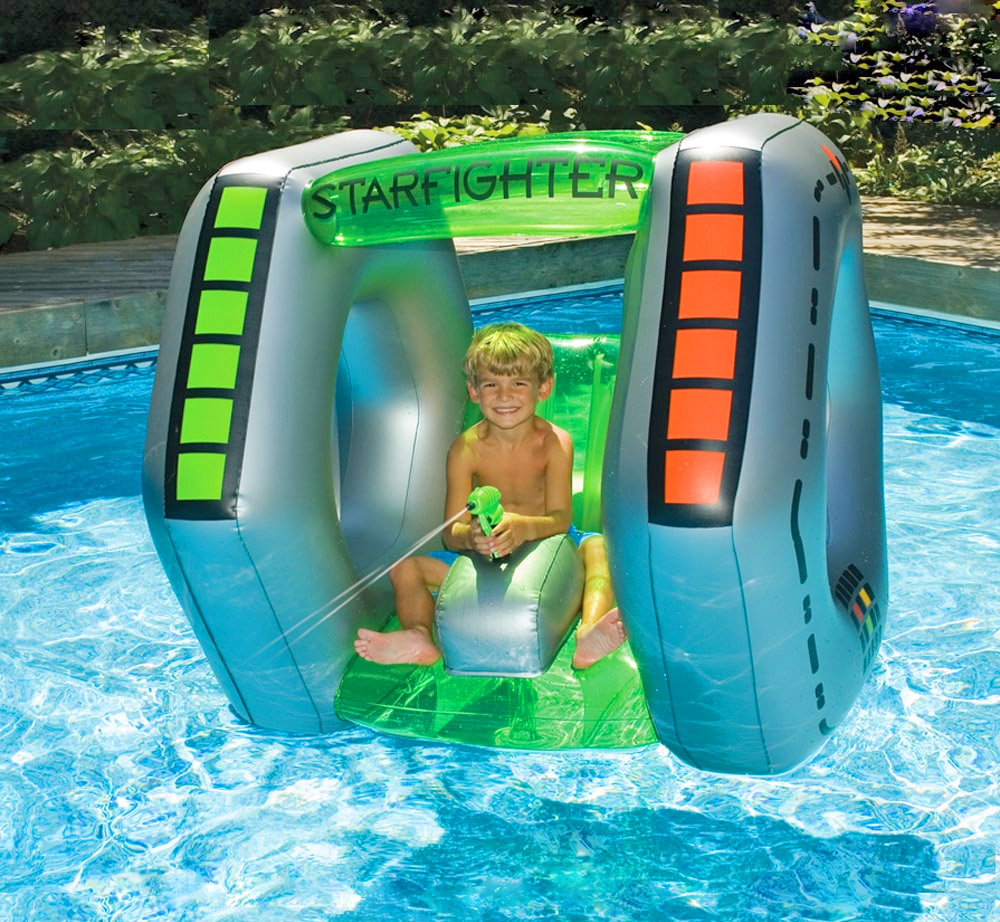 GET THIS ONE HERE
This inflatable pool float squirter that looks like a fire rescue boat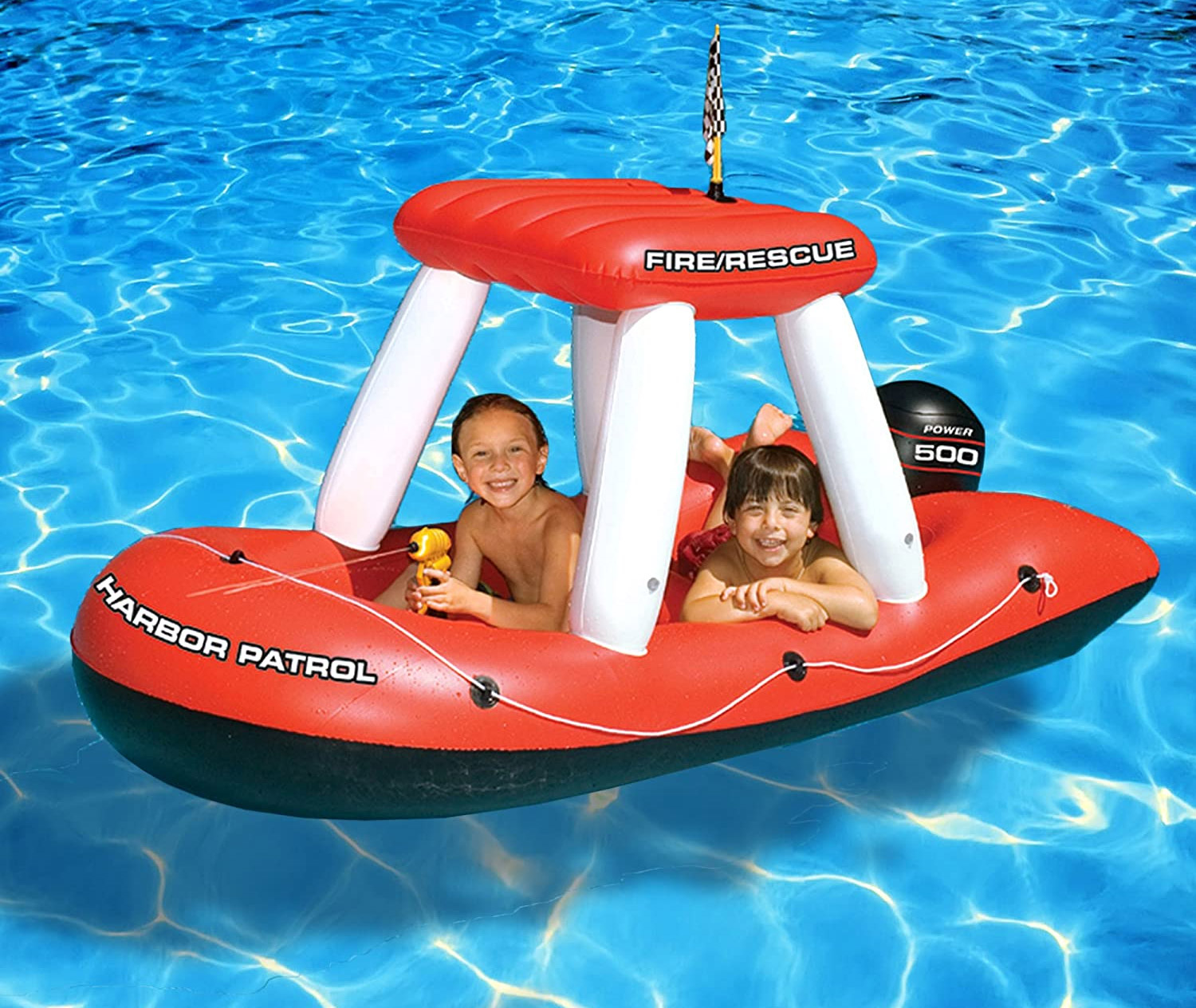 GET THIS ONE HERE
This inflatable squirter that's shaped like a patrol boat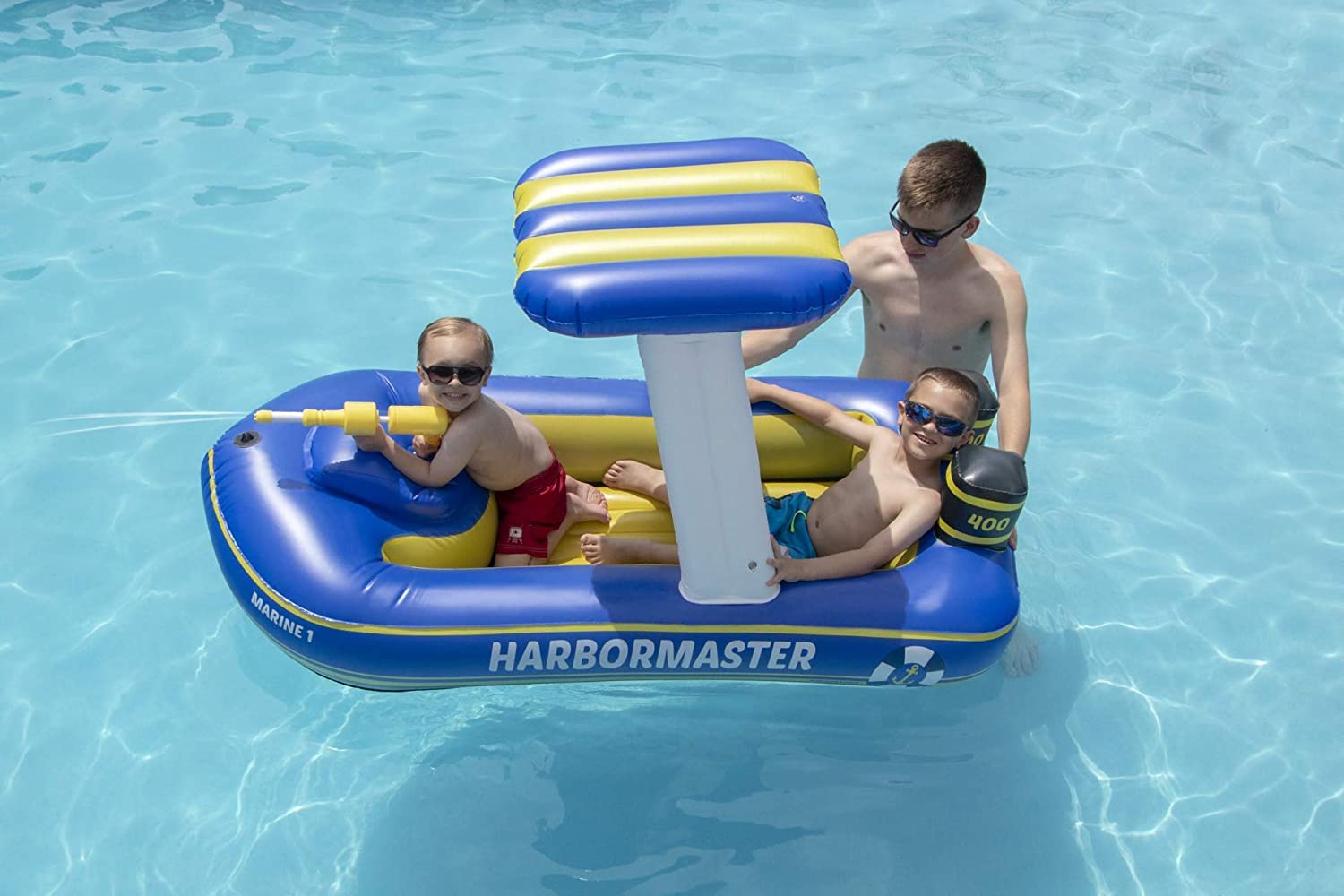 GET THIS ONE HERE
This inflatable squirter that's shaped like a galactic fighter space ship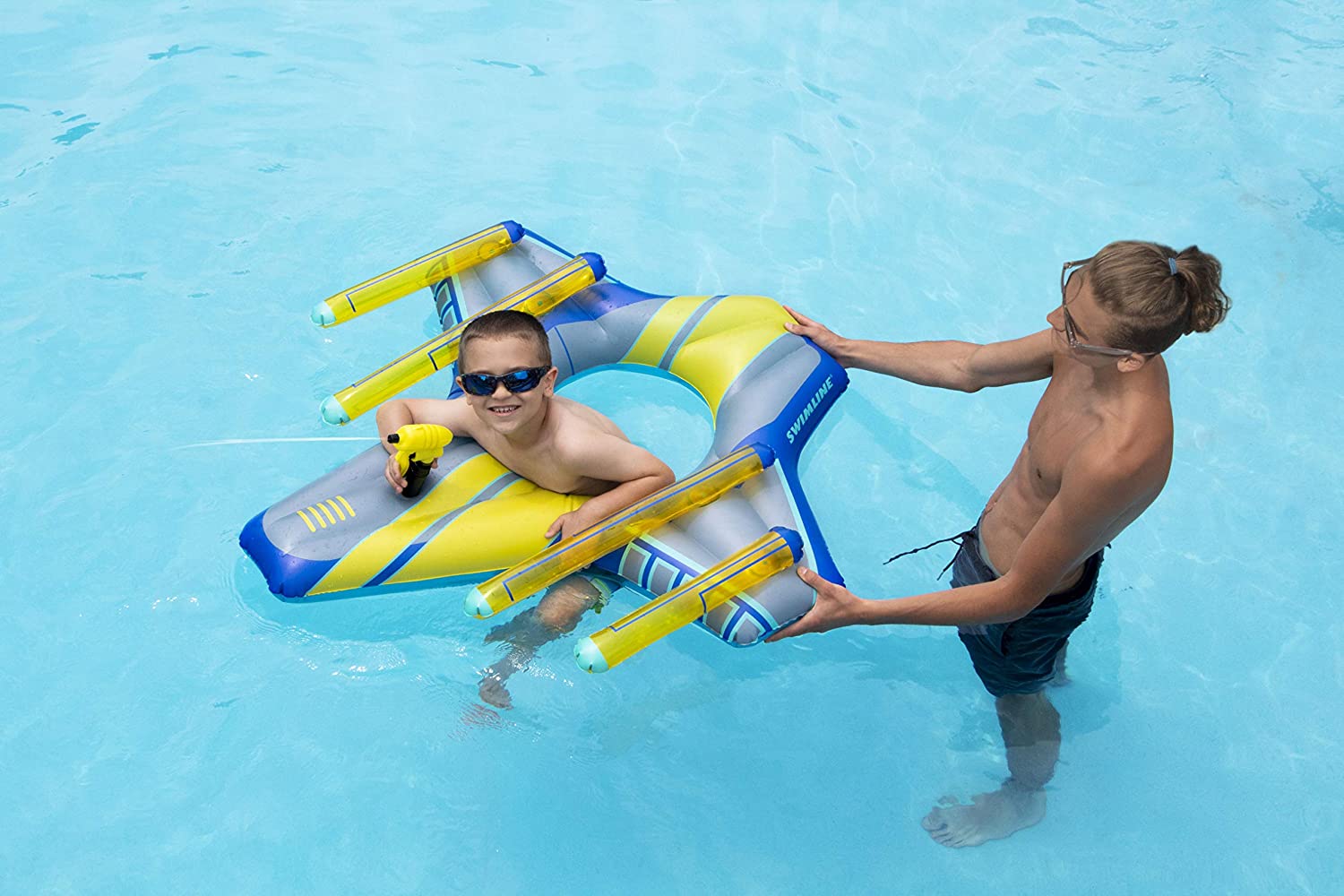 GET THIS ONE HERE
This inflatable pool float water blaster that looks like a pirate ship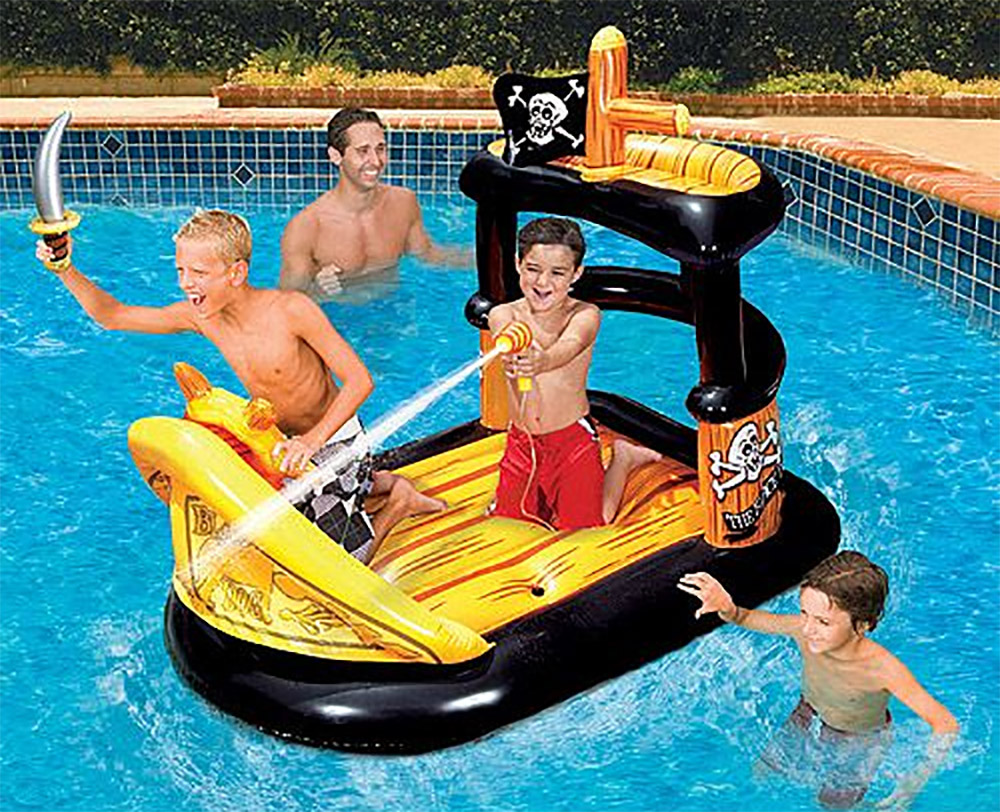 GET THIS ONE HERE