Pie Face Showdown - Pie In The Face Battle Game
By Ryan on 12/15/2016 10:08 AM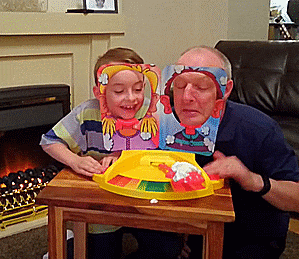 You've all seen the Pie Face Game that's like a game of Russian Roulette to see who gets a pie in the face! Well, Hasbro is back with another version that makes things a little more competitive. Although not played with an actual pie, the game can be used with a can of whipped cream or a wet sponge.
Pie Face Showdown as so it's called, makes two people put their face up to a splash window, and see who can mash their button the fastest. The person who's slower at tapping the button will have the hand holding the pie move closer to their side of the game. If the hand reaches all the way to their side, the hand will splash the pie in their face.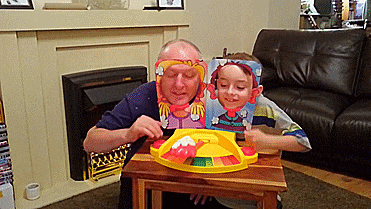 If you're playing with a younger child, you can give them a slight advantage by starting with the arm closer to the stronger player. This way they have more of a chance to win. When you're ready to play, setting it up is super easy, just load the throwing arm, place your faces in the splash windows, and start mashing the buttons.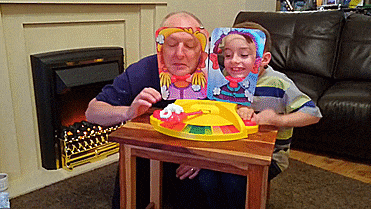 A perfect gift idea for kids, college students, or even adults, the pie face showdown game is fun for the whole family, and is super easy to setup and clean afterwards. The package includes the main button mashing console, two splash windows, two chin rests, a pie throwing arm, and a sponge that you can use in lieu of whipped cream.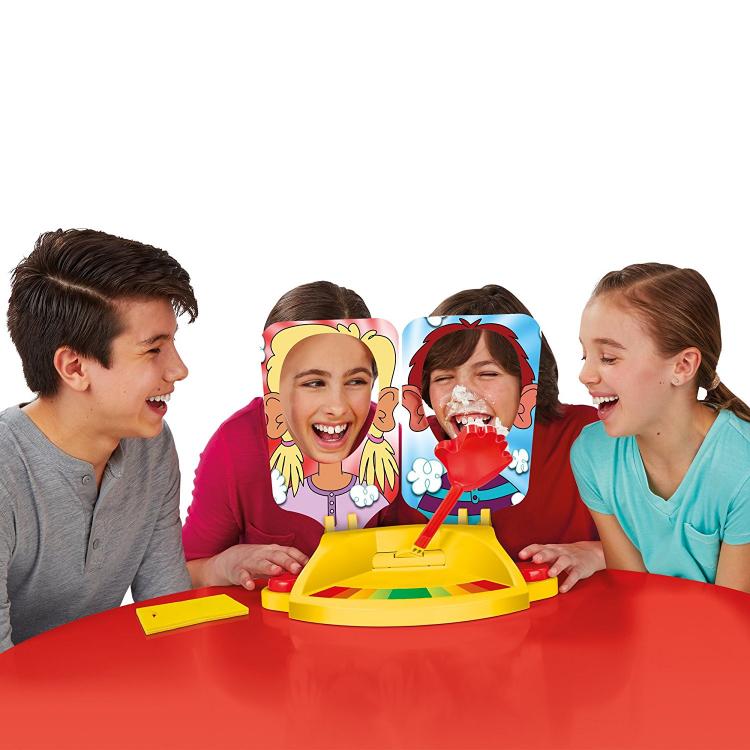 Check out the second generation Pie Face showdown game in action via the video below.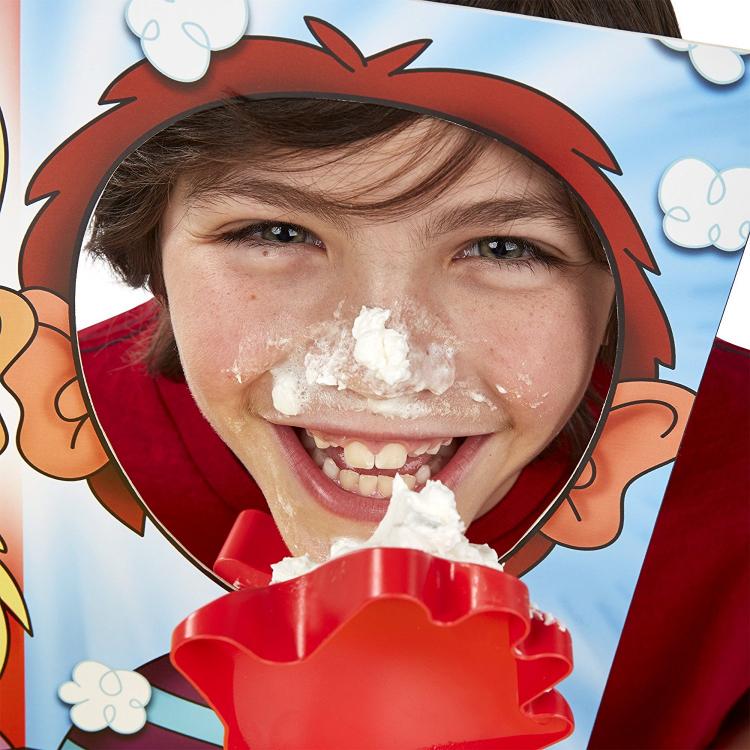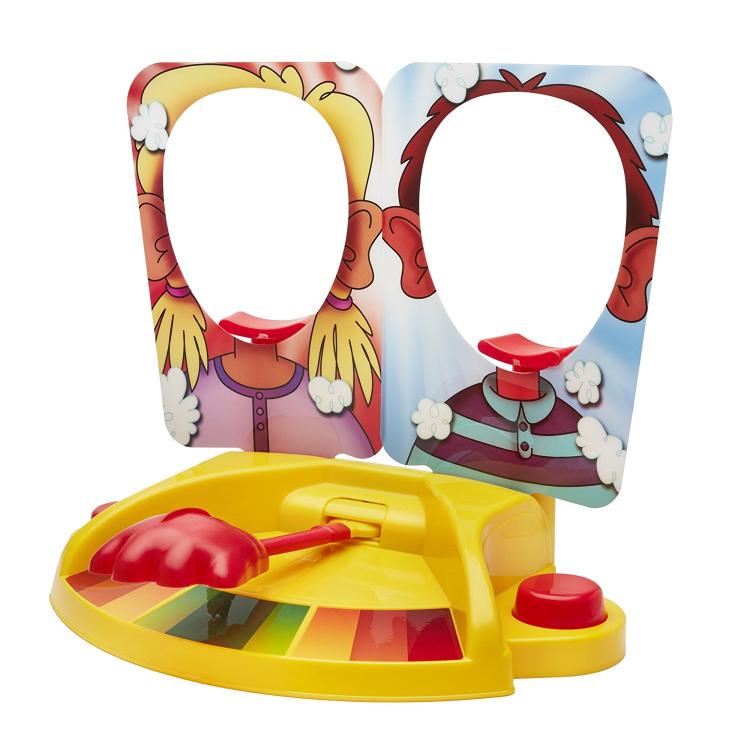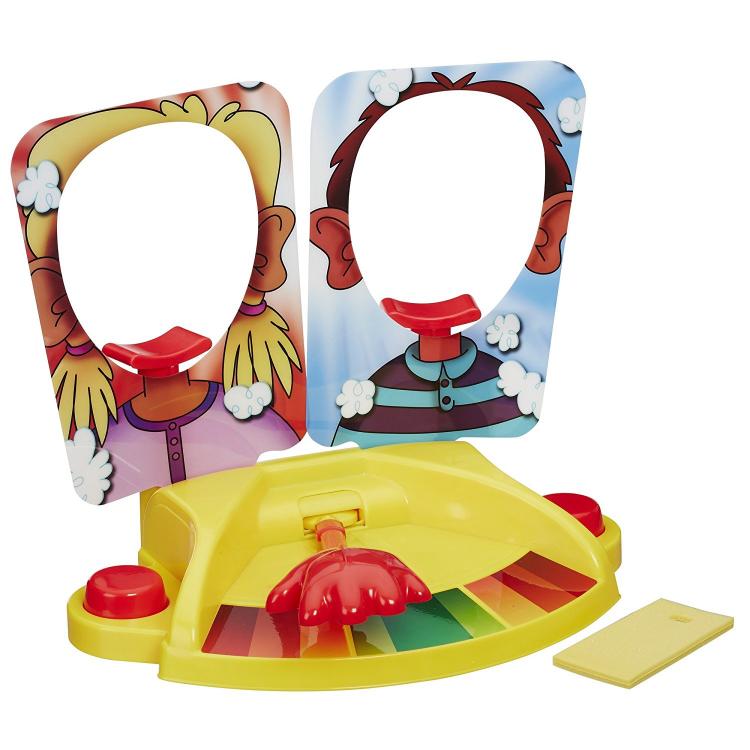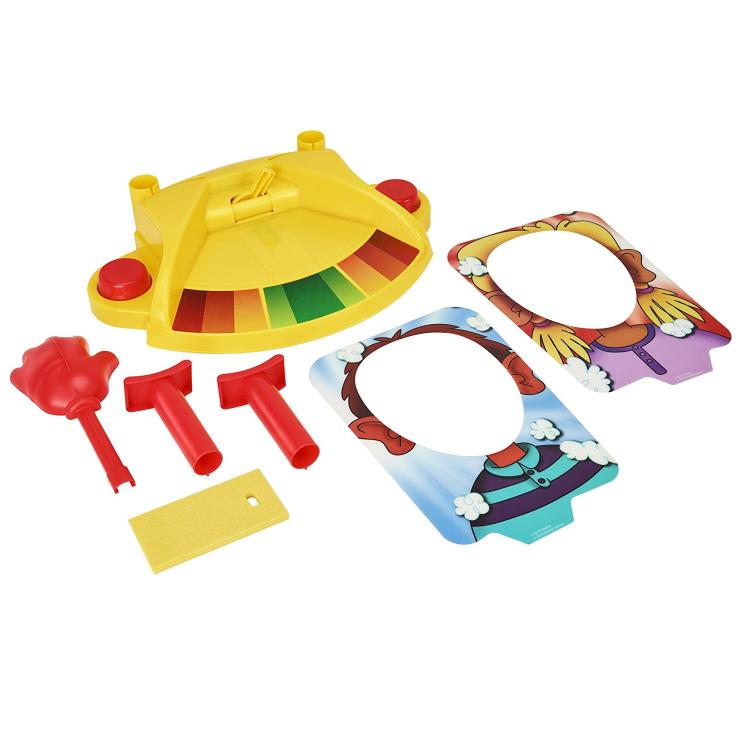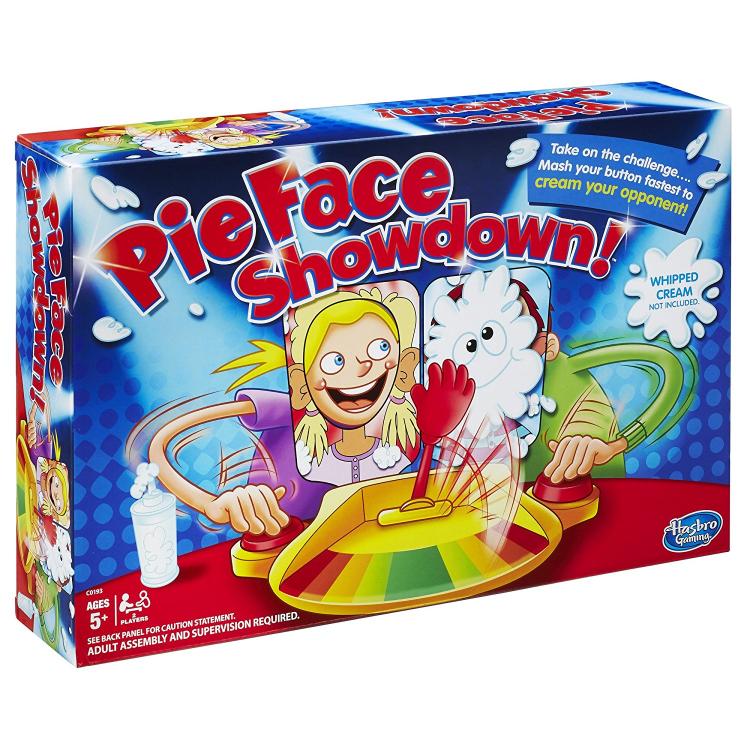 Subscribe To Our YouTube Channel