Like a Good Neighbor, Stay Over There Doormat
By Ryan on 03/23/2020 12:42 PM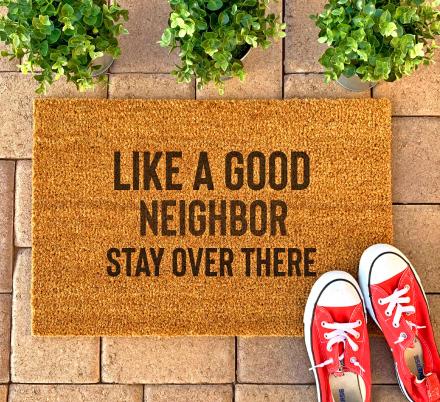 There's nothing quite like a good timely doormat! Much like the "Leave It On The Doorstep and Get The Hell Outta Here" doormat that we posted a few days ago, this new one that reads "Like a Good Neighbor Stay Over There" couldn't be more relevant to the times we're currently living in. With social isolation at it's peak, this funny doormat will surely let your neighbor know that you're not quite ready to see them quite yet.
Of course a pun from the line from the State Farm Insurance commercials "Like a good neighbor, State Farm Is There", the funny social isolation doormat makes for the perfect housewarming gift idea, for someone who just doesn't like their neighbors all that much, or just to set on your doorstep as a unique way to warn guests that you're currently practicing proper social isolation techniques!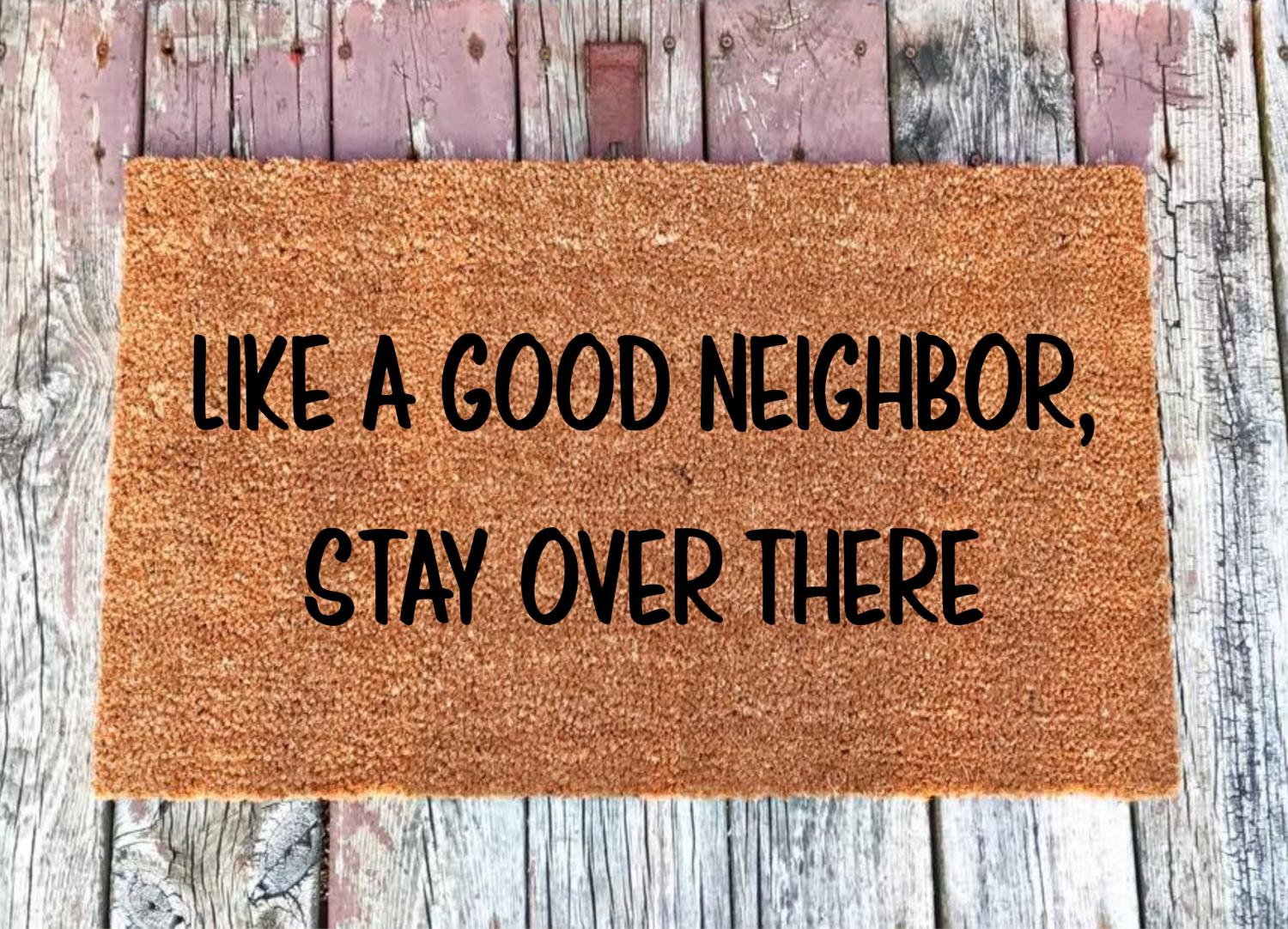 GET THIS ONE HERE
Much like most funny worded doormats we've posted in the past, there's a bunch of different variations of them that you can get either on Amazon or Etsy. Most of the doormats are made from coir along with paint for the text, and feature a rubber base to keep it from slipping around. There's also a few different sizes you can select from, so make sure you get on that'll perfectly fit your doorway!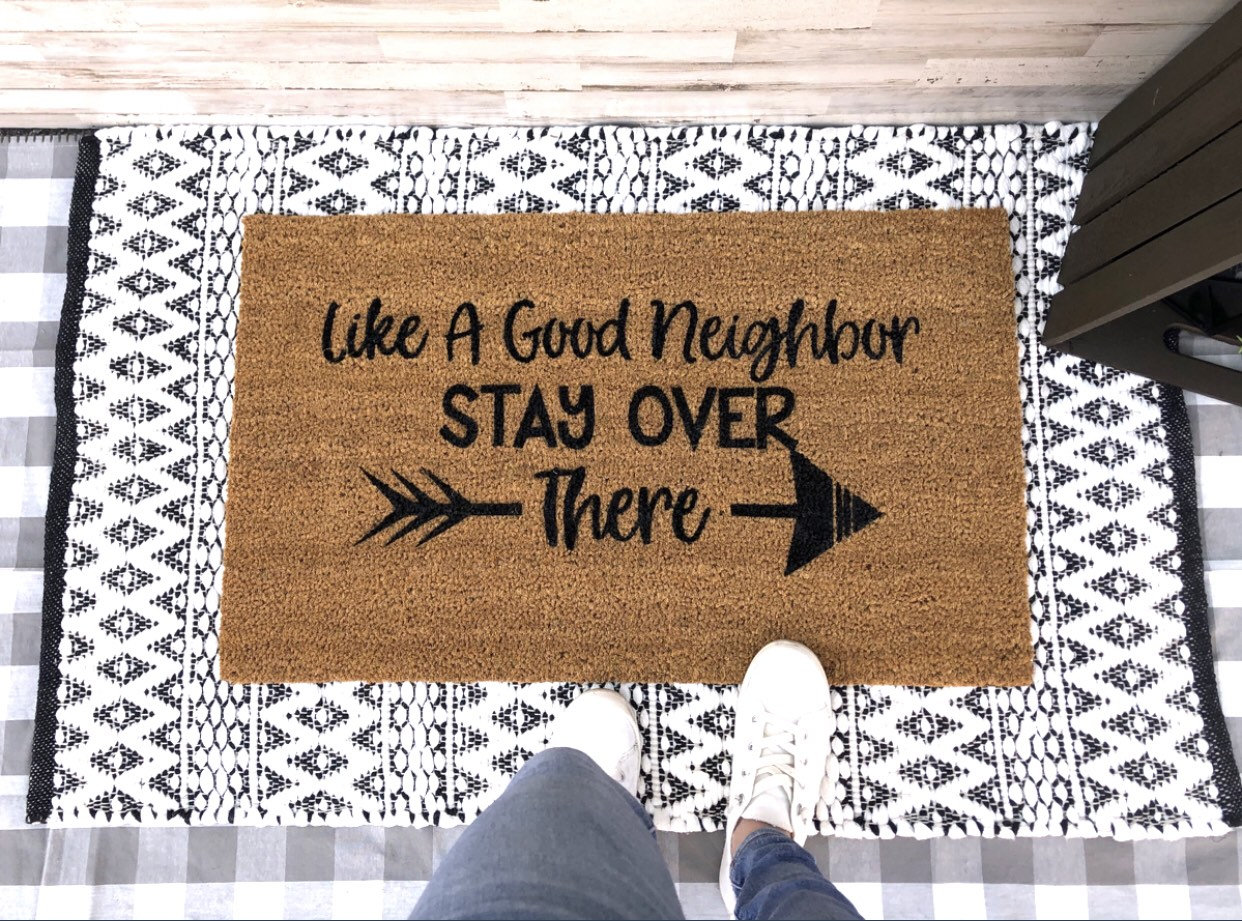 GET THIS ONE HERE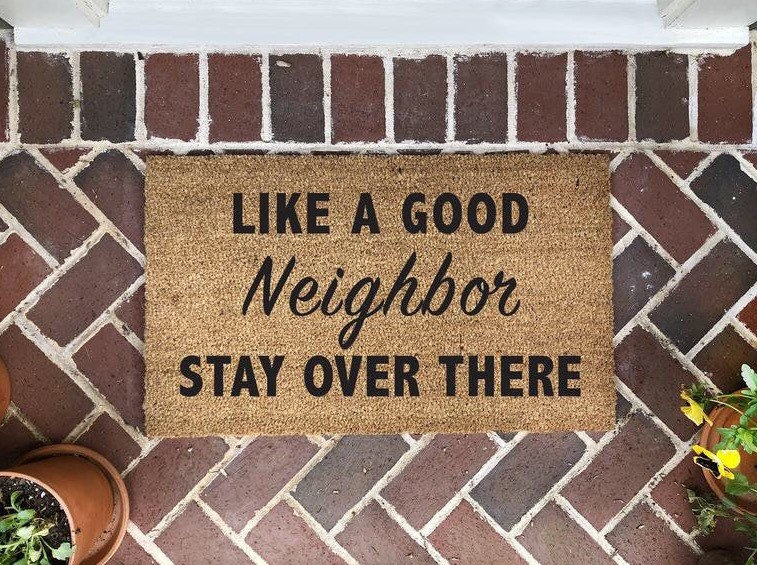 GET THIS ONE HERE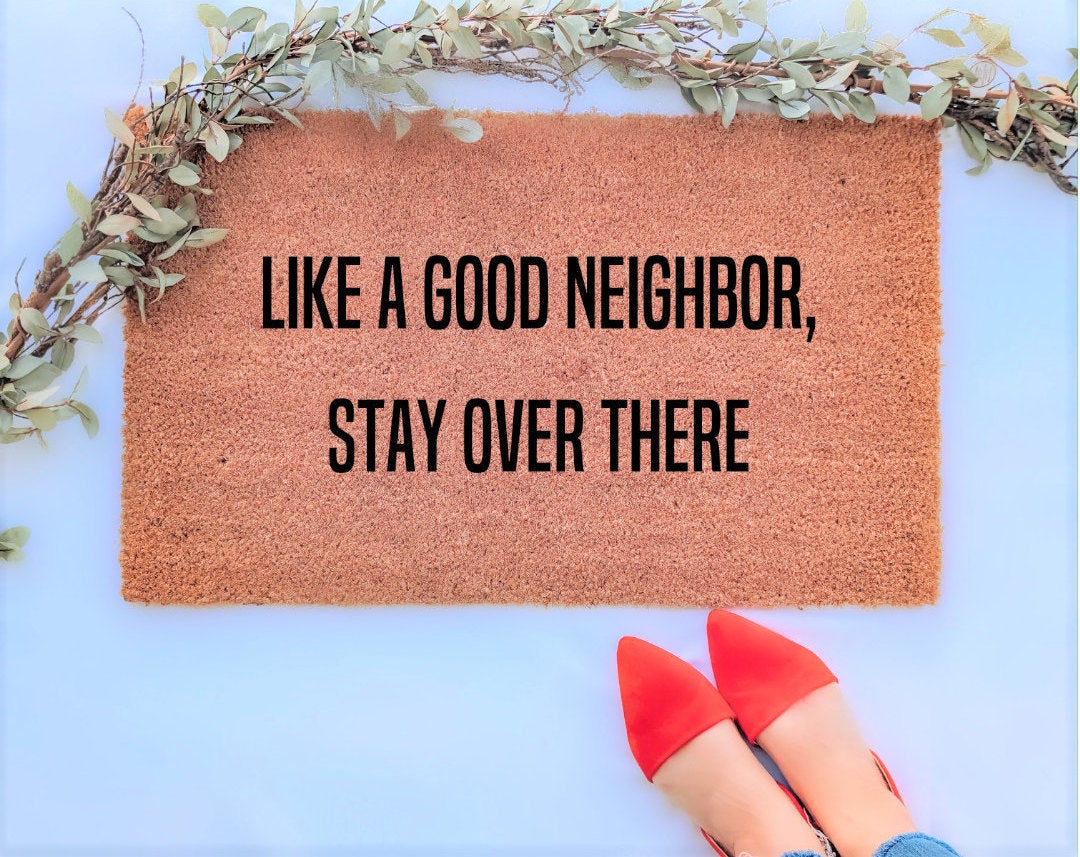 GET THIS ONE HERE GET THIS ONE HERE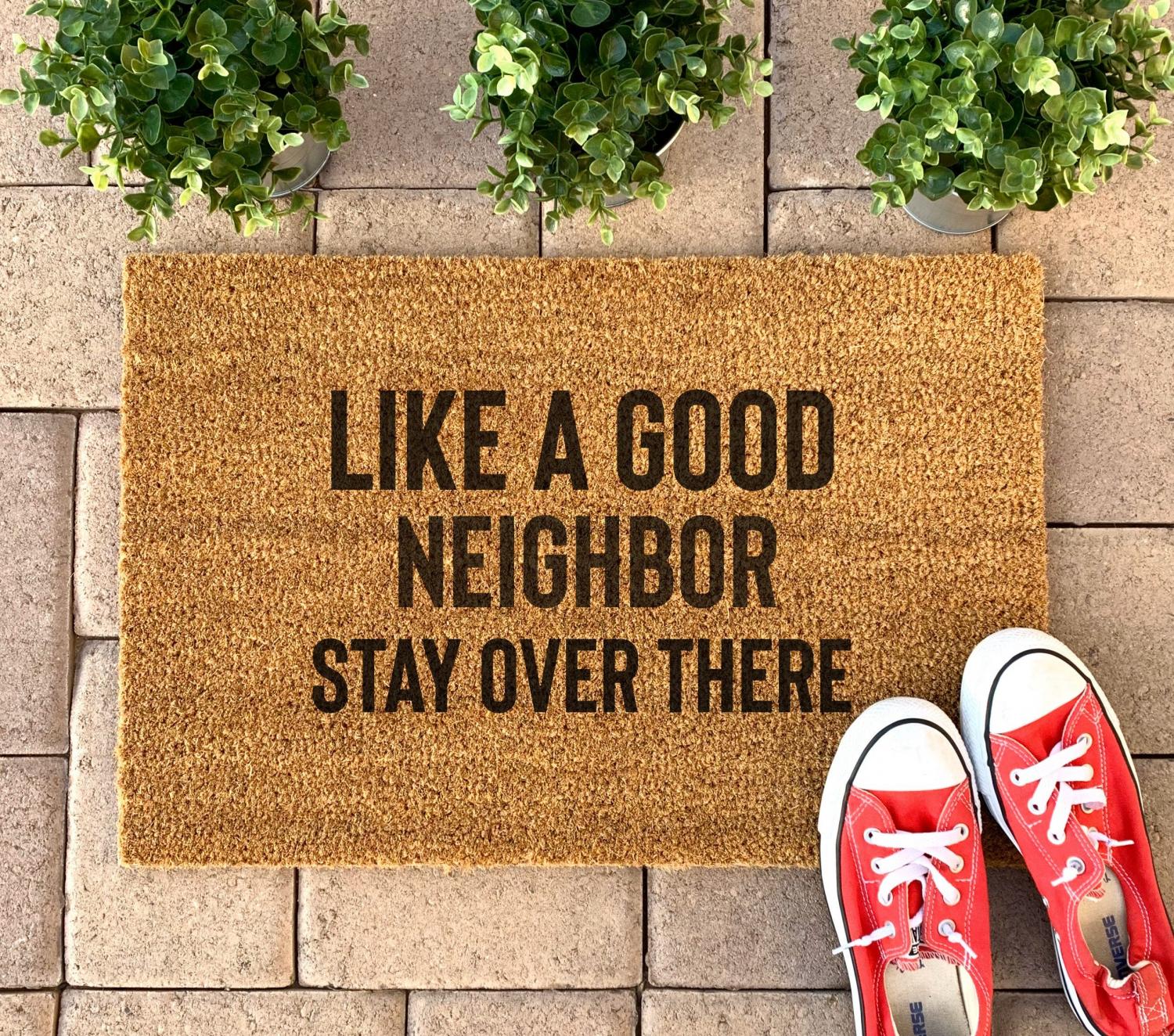 GET THIS ONE HERE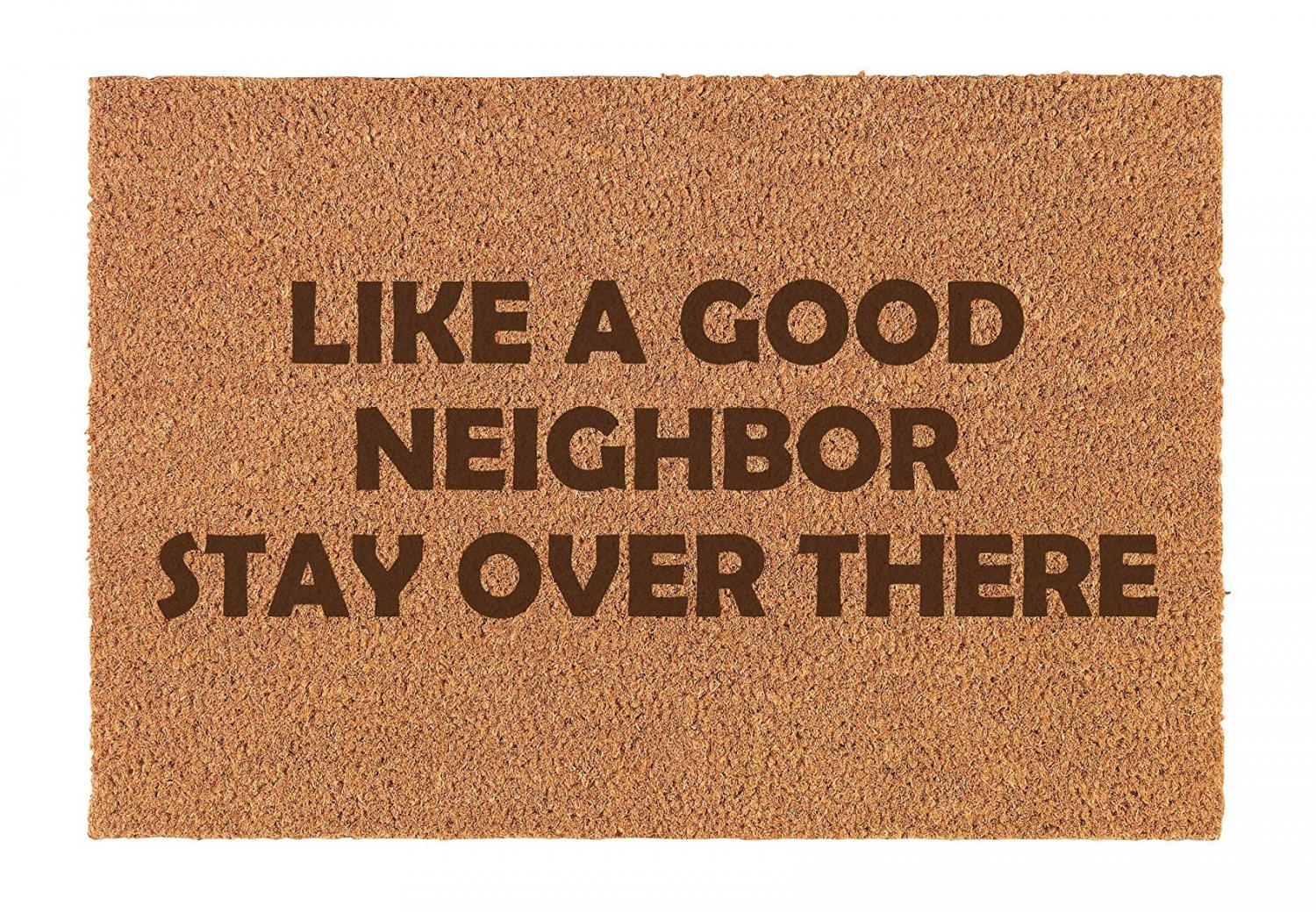 GET THIS ONE HERE
If you prefer to tell your co-worker neighbors to "stay over there", there's more versions that are on a coffee mug instead of a doormat.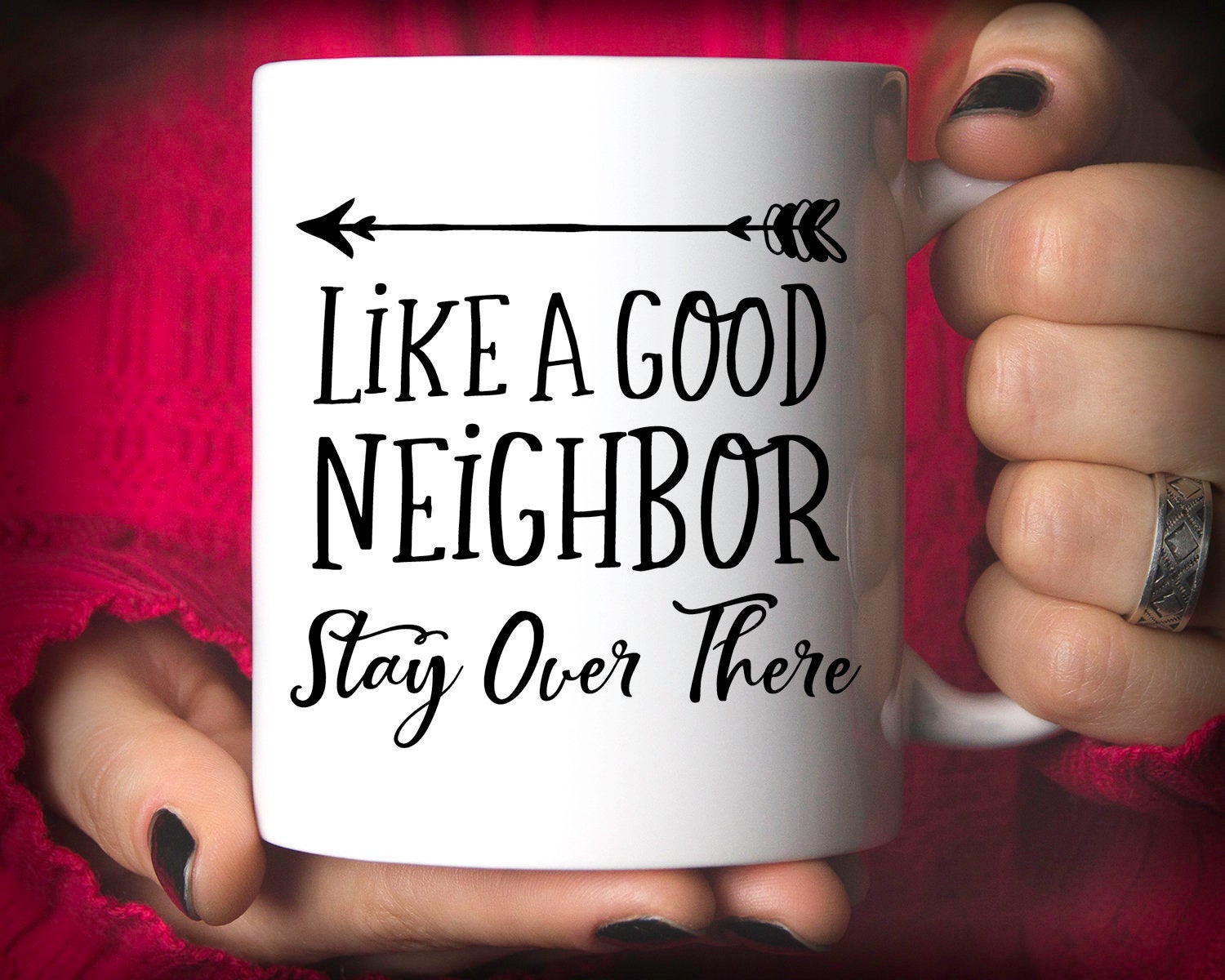 GET THIS ONE HERE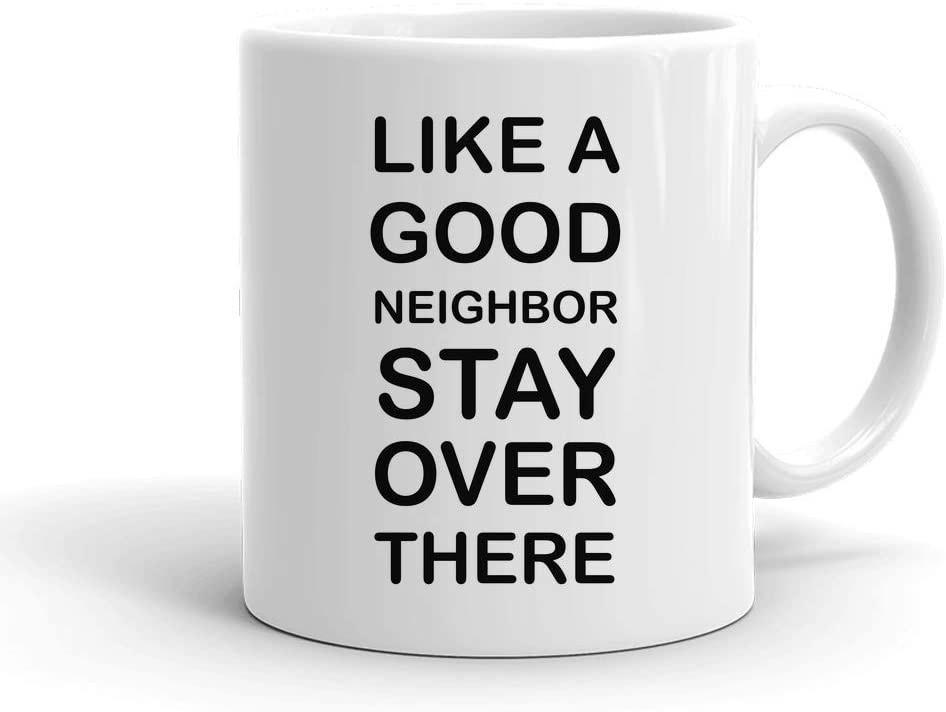 GET THIS ONE HERE