Shuh Duh Fuh Cup Coffee Mug
By Ryan on 06/25/2019 1:28 PM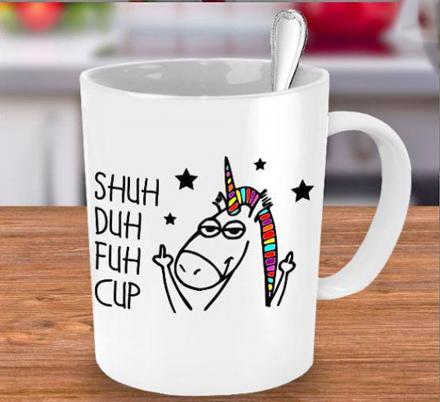 Are you sick of people talking to you before you've finished your first cup of coffee? If so, this mug can "politely" tell them how you feel without needing to engage in any conversations. You won't get in trouble with your boss because technically there are no curse words, and the person (or persons) you're trying to get to Shuh Duh Fuh Cup can't get mad or be offended because it features a fun, albeit middle-finger wielding, smirking unicorn.
This 11 oz white mug features a unicorn with rainbow hair and a rainbow horn sporting two middle fingers (in case the words didn't make it clear enough) surrounded by stars. Safe for use in the dishwasher and microwave, you'll be able to use this mug over and over again without worry that your message isn't getting across (or is getting faded).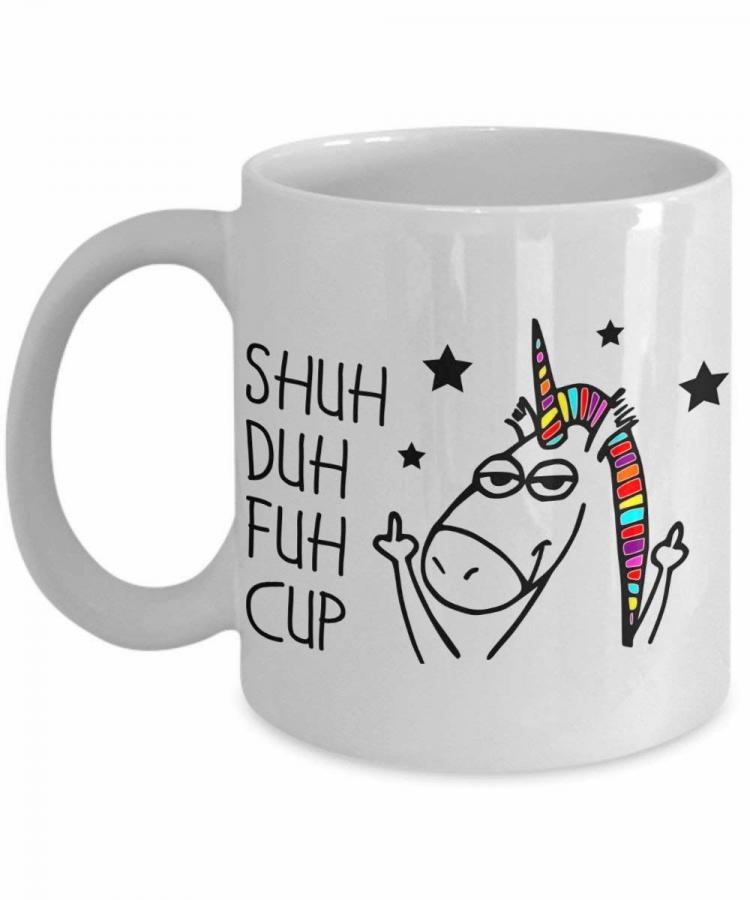 Being the proud owner and use of this mug will allow you to show off your whimsical, I love unicorns, side while still letting a certain someone know you cannot tolerate the sound of their voice.