This Julius Caesar Pencil Holder Recreates His Assassination In a Dark (Yet Functional) Way
By Ryan on 02/08/2023 3:55 PM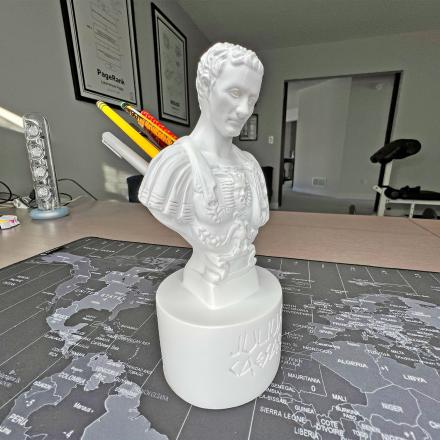 Do you remember learning about Julius Caesar in history class? Sure, his assassination was a bit dark, as he was stabbed in the back by senators on the Ides of March (March 15) in 44 B.C. Well, now you can relive that fateful day every time you reach for a pencil with the Julius Caesar Pencil Holder.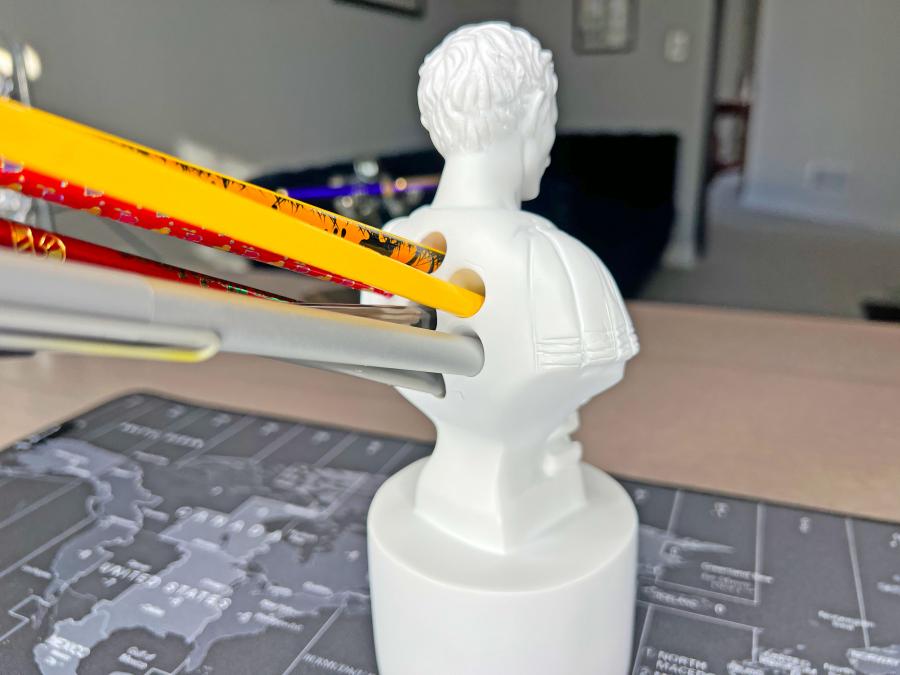 This heavyweight painted resin statue doubles as a desk organizer and holds 7 pencils, but not just any 7 pencils, these pencils are meant to be "stabbed" into Caesar's back, just like in the fateful scene of his assassination. Standing at 7 3/4" tall, this mini sculpture is a quirky addition to your desk and a great conversation starter.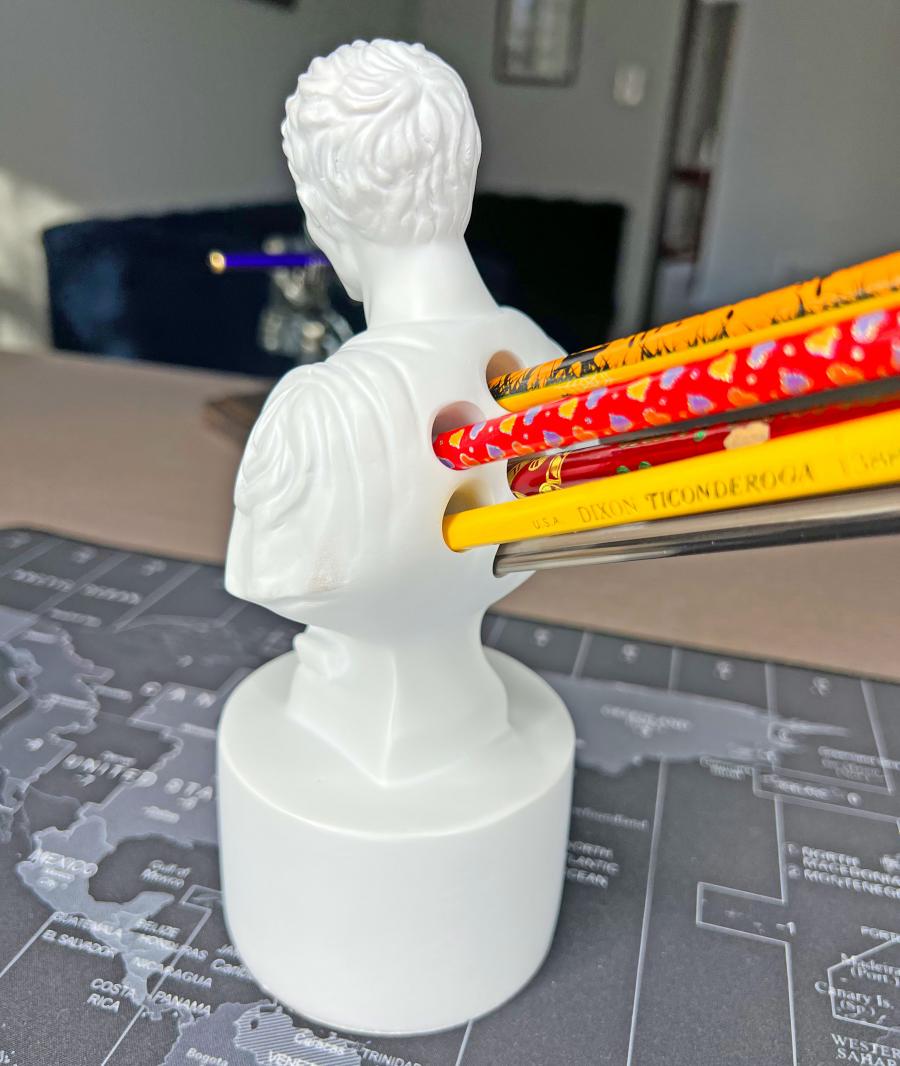 Not only is this Caesar pen holder functional, it's also a piece of art. The fine details and intricate design will make it seem like it was just plucked from a museum. The perfect desk accessory for history buffs and art lovers alike. But wait, there's more! This unique desk organizer isn't just a conversation starter, it's also a great way to add some humor and personality to your workspace. Not to mention, it's a great way to add a pop of color and charm to your kitchen counter, shelf, or coffee table. And if you're looking for the perfect gift for a boss, teacher, or anyone who could use a little fun in their workday, look no further. The Julius Caesar Pencil Holder makes a great addition to any executive desk, and it's a charming collectible for art lovers. Just imagine, every time you reach for a pen or pencil, you'll be reliving one of the most famous scenes in history. And who knows, maybe it will inspire you to conquer your to-do list, just like Julius Caesar conquered the ancient world. So go ahead, channel your inner Brutus, and "assassinate" Julius Caesar with your writing utensils. It's a fun and functional way to bring some humor and history into your everyday life. Pencils not included, but you can bring your own trusty tools to the party. This desk accessory is ready and waiting to bring some fun and organization to your workspace. In the end, the Julius Caesar Pencil Holder is more than just a desk accessory, it's a work of art, a conversation starter, and a way to add some humor and personality to your everyday life. The Julius Caesar pencil holder is made from heavyweight painted resin, does not include any pens or pencils, can hold up to 7 writing utensils at a time, and measures 7.5 inches tall. You can snag the Julius Caesar pencil holder from Amazon for around 28 bucks!