Julius Caesar Stabbed In The Back Pen and Pencil Holder
Date Published: 03/14/2018 11:19 AM (Updated: 07/31/2019 10:59 AM)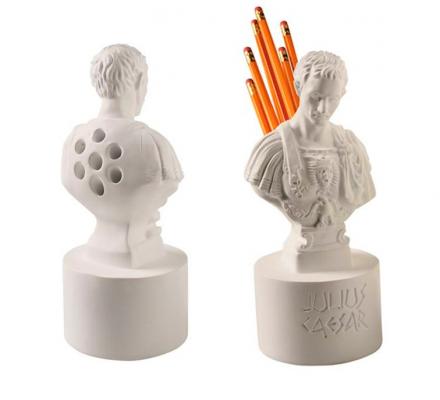 Sure, the assassination of Julius Caesar was a bit dark, as he was stabbed in the back by senators on the Ides of March (March 15) in 44 B.C. But, now you can recreate this momentous occasion everyday at home or at the office with this Julius Caesar statue that doubles as a pencil or pen holder.
The back of the Julius Caesar statue is filled with seven holes on his back so you can insert your writing utensils for easy access while also stabbing Caesar in the back. It's a bit of twisted humor, but it's ok because it happened in B.C. time. That's the rule.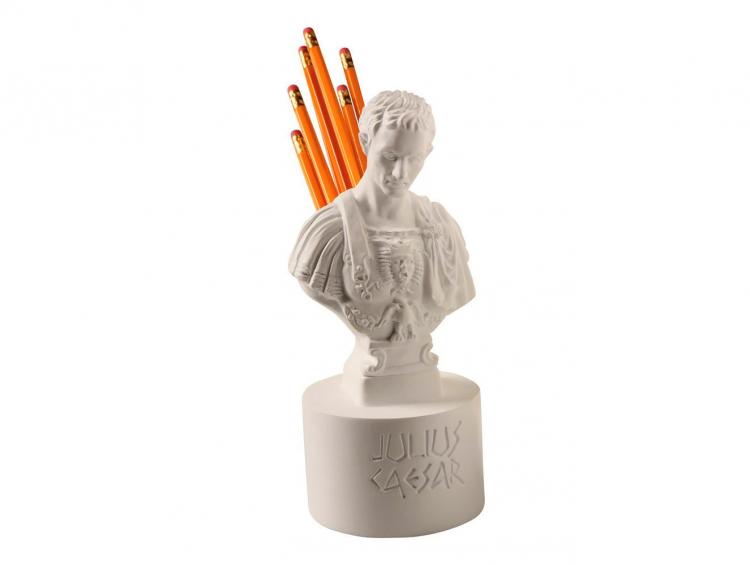 A great gift idea for history buffs, roman empire fanboys, Shakespeare lovers, or those that just love a little bit of sick humor in their lives, the stabbed in the back Julius Caesar pencil holder works perfectly at the office, in an art studio, or just for use on your mantle at home.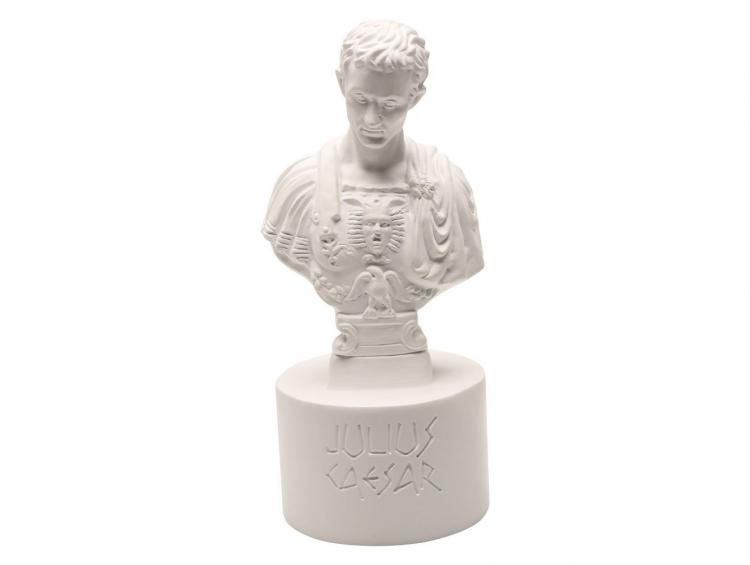 The Julius Caesar pencil holder is made from heavyweight painted resin, does not include any pens or pencils, can hold up to 7 writing utensils at a time, and measures 7.5 inches tall.