Pie Face: A Russian Roulette Type Game That Throws Pie In Your Face
By Ryan on 04/20/2015 6:35 AM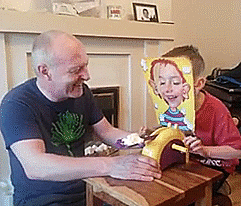 Pie Face is a board game that's somewhat similar to Russian Roulette which instead of the game resulting in numerous deaths, this game results in a hilarious pie being splattered onto someones face. Simply load the throwing arm with whip cream, a wet sponge, or whatever nasty substance you'd like thrown in the losers face (lets keep this kid friendly here people), flip the spinner that tells you how many turns of the handle you must do, stick your head through the opening in the splash mask card, and then just turn the handle as many times as you spun. If you are the chosen one you will get a face full of pie or whatever substance you chose to put into the throwing arm.
Perfect for a fun game to play with your kids or a group of drunken adults, the pie face Russian roulette game is safe for ages 4 and up, contains a throwing arm, two handles, a chin rest, a pie thrower, a sponge, a spinner, a splash card mask, and measures 13.4 inches tall x 6.7 inches wide x 7.8 inches deep.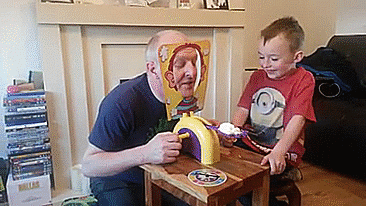 Check out the pie face game in action via the hilarious video below (bonus points for the contagious laughter).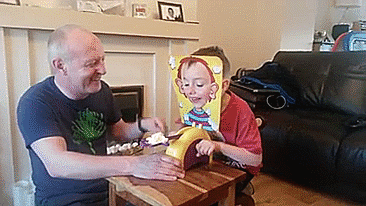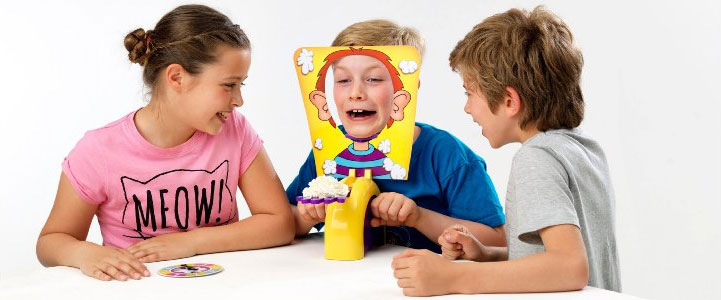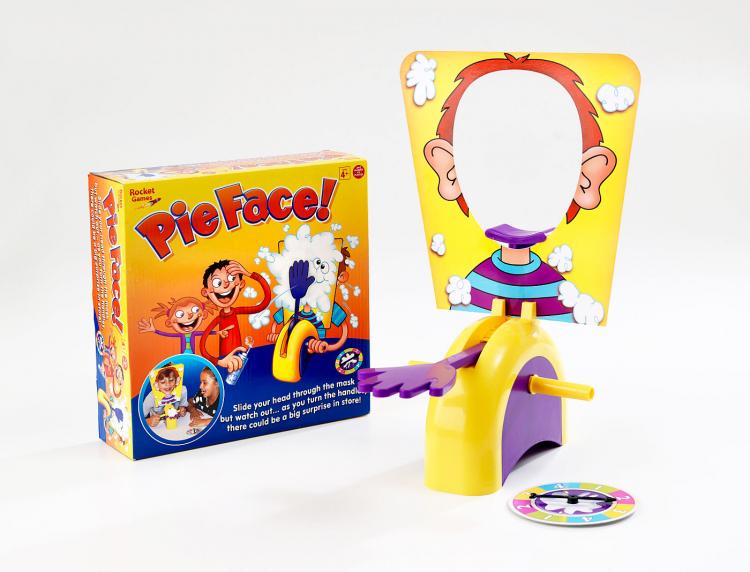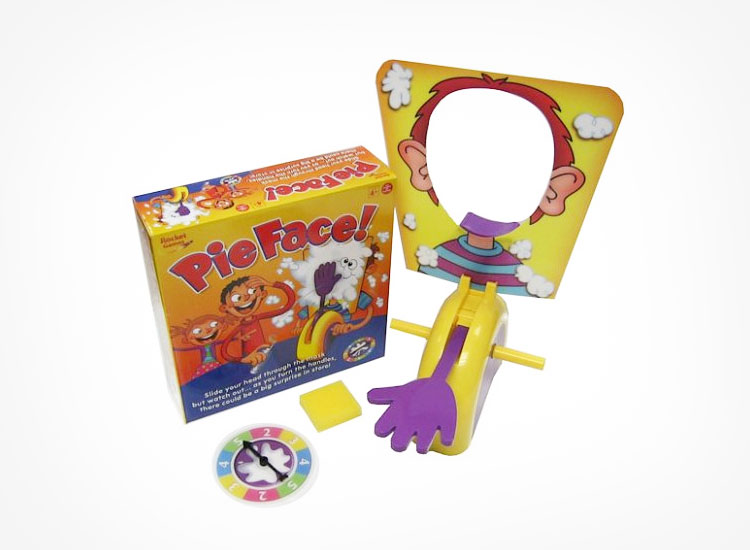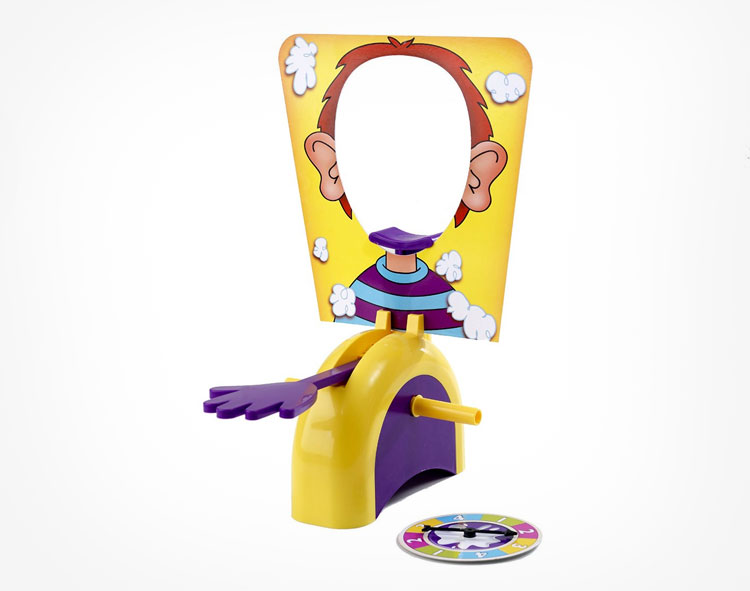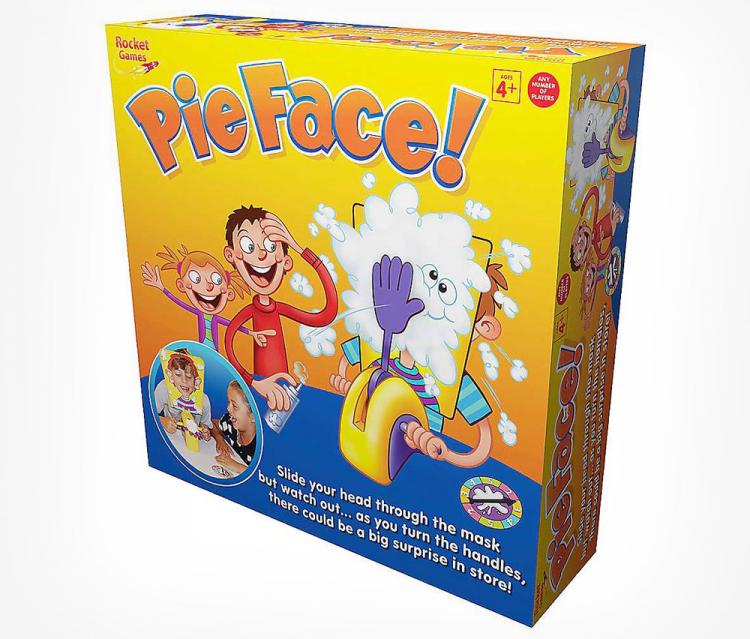 Subscribe To Our YouTube Channel