This Astronaut Toilet Paper Holder Is Perfect For Space or Sci-fi Lovers
By Ryan on 12/08/2022 8:54 AM
When looking at the various social media platforms, there are a variety of tools and applications that become available regularly. And, of course, we can't resist falling in love with a decoration that stands out from the crowd, no matter where it is placed. Having an astronaut handle your toilet paper roll is just one example of how having a bathroom item with a space theme can add a new aesthetic element to a person's house and make even the most mundane activities more enjoyable.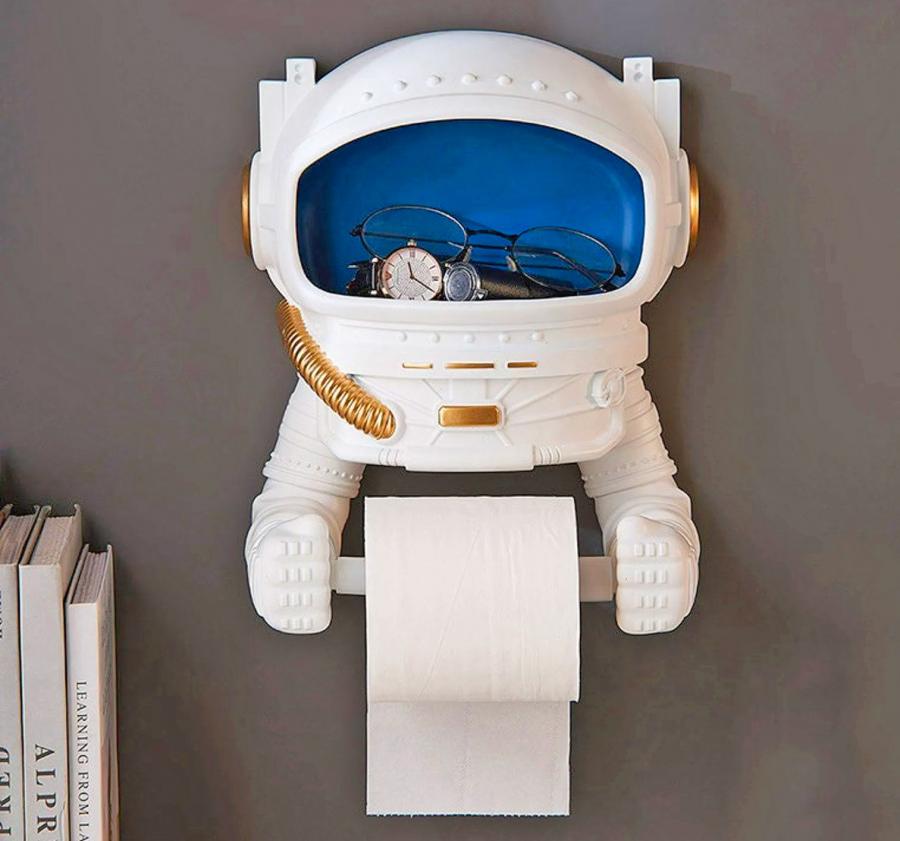 In the time of innovative gadgets and decorations, this adorable astronaut toilet paper holder has certainly captured our attention with its whimsical design and simple functionality.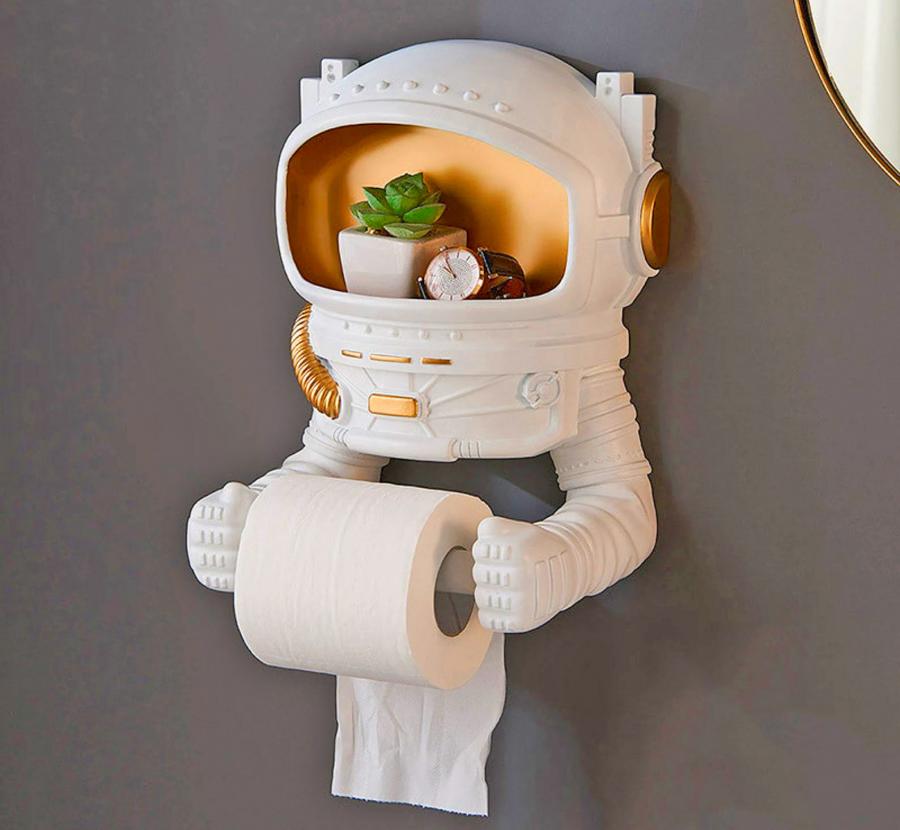 While some might think that it will only suit the preference of the astronomy enthusiasts who seek out opportunities to fill their interior with more space-themed decorations, this toilet paper holder is perfect for the kids and kids at heart too!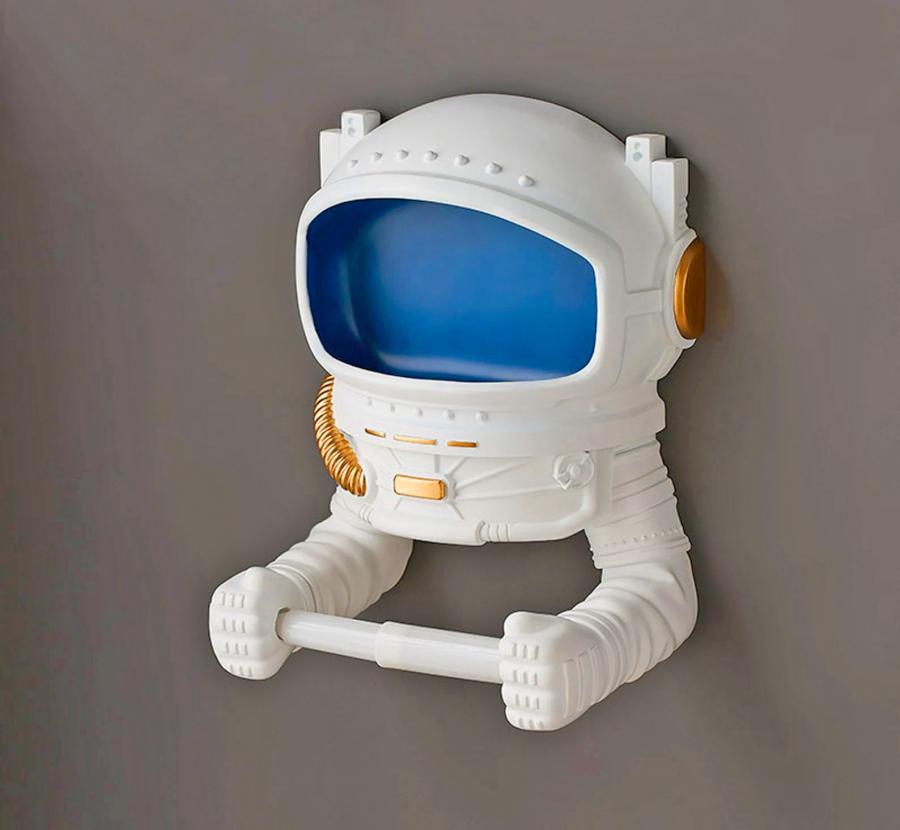 The cute astronaut shaped toilet paper holder is perfect for a kids bathroom, or any adults bathroom who just happens to love space, sci-fi, or NASA!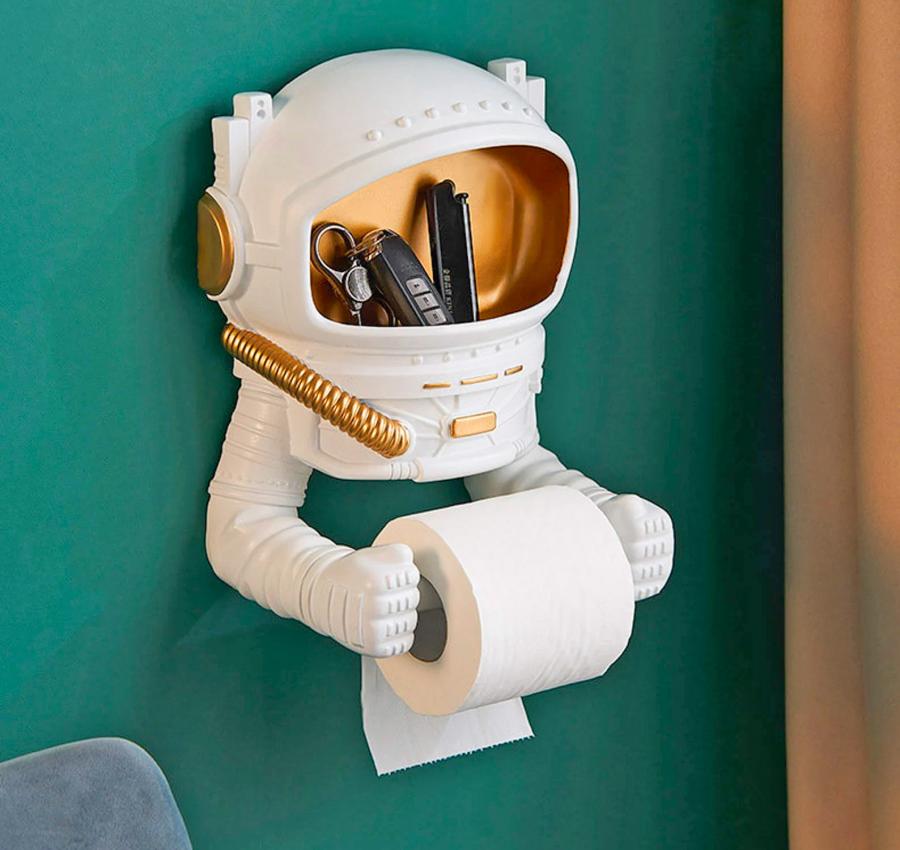 On top of that, this astronaut TP holder is super easy to install. You can mount it to any kind of wall using either a screw that goes into your wall, or an adhesive if you'd rather not leave a hole behind.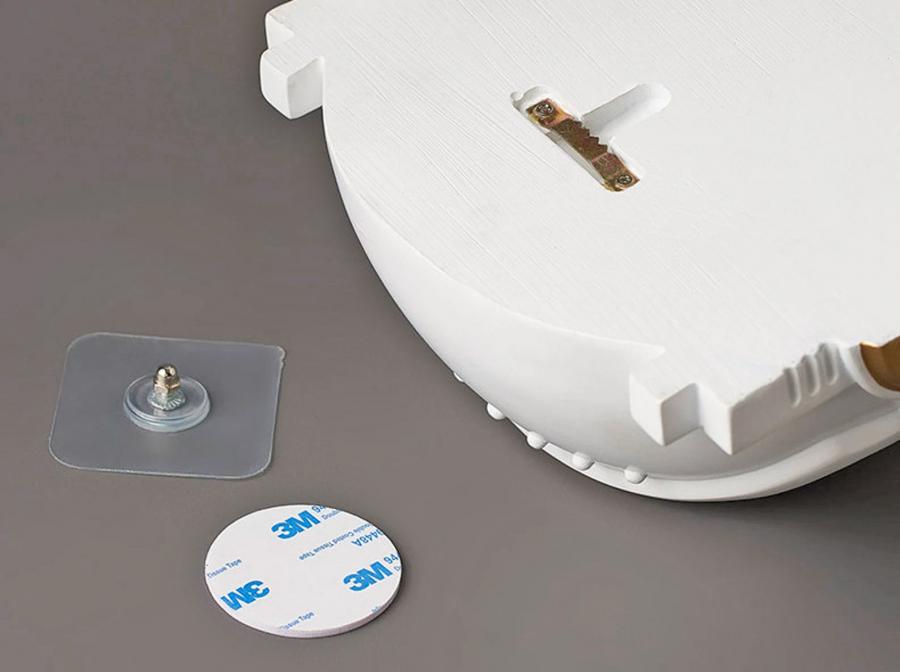 What's more, the astronaut shaped toilet paper holder is a handmade decor piece that's made with high-quality resin and an elegant white paint finish. It's also super durable, and you can guarantee it is not susceptible to unwanted scratches.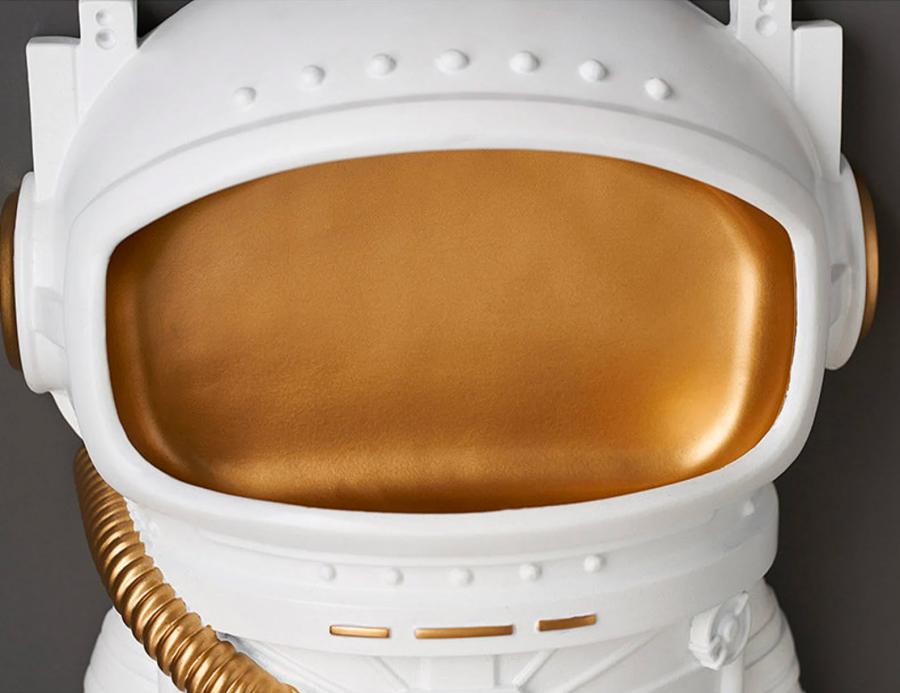 It will surely be hard to resist looking at the cute little hands of this astronaut as it efficiently holds your toilet paper!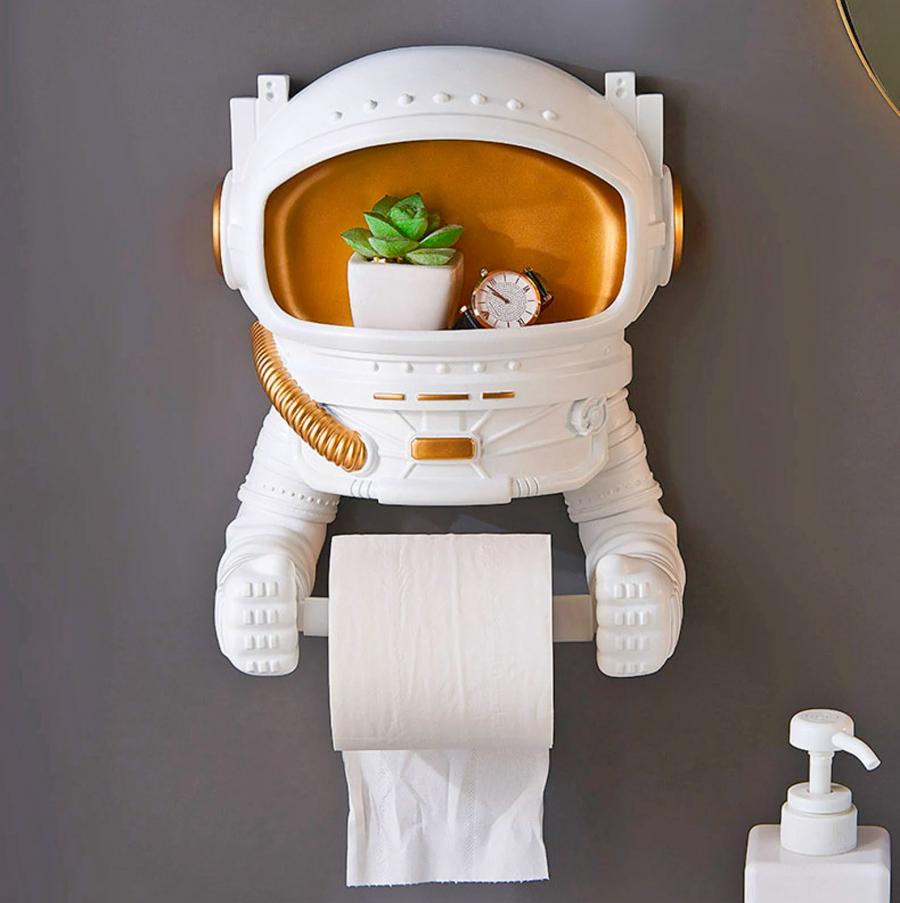 Attached to its opposite hand, the holder can be easily adjusted when the roll is placed in it. The unique TP holder is simple to reassemble, and there's plenty of room to whip up a batch of toilet paper in record time.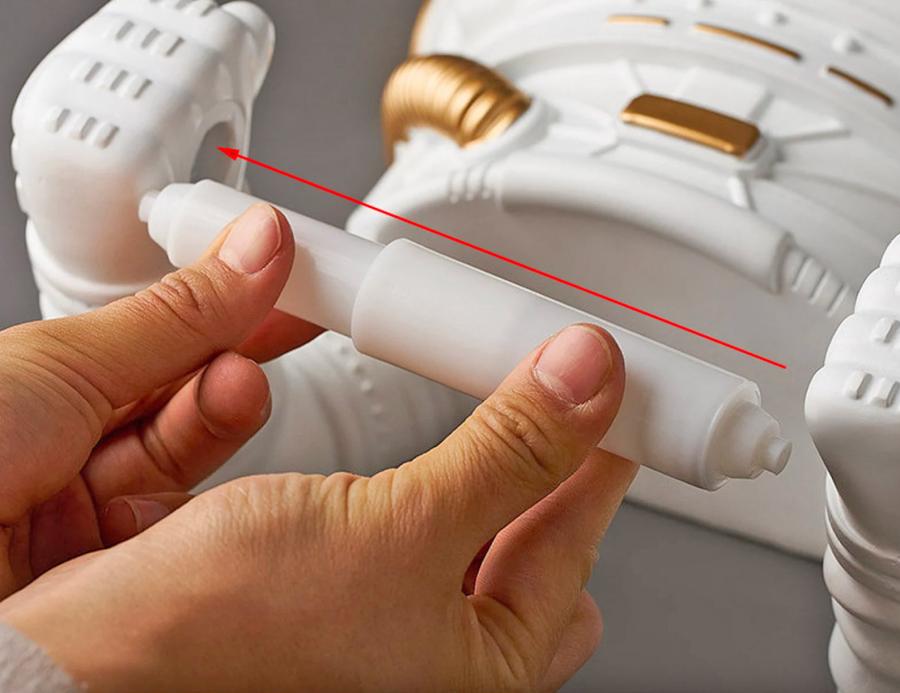 Aside from holding the toilet paper for you, the helmet of the astronaut is actually carved into an open space that works as a shelf – allowing you to place your valuables like watches and rings, or even set your phone down while you poo!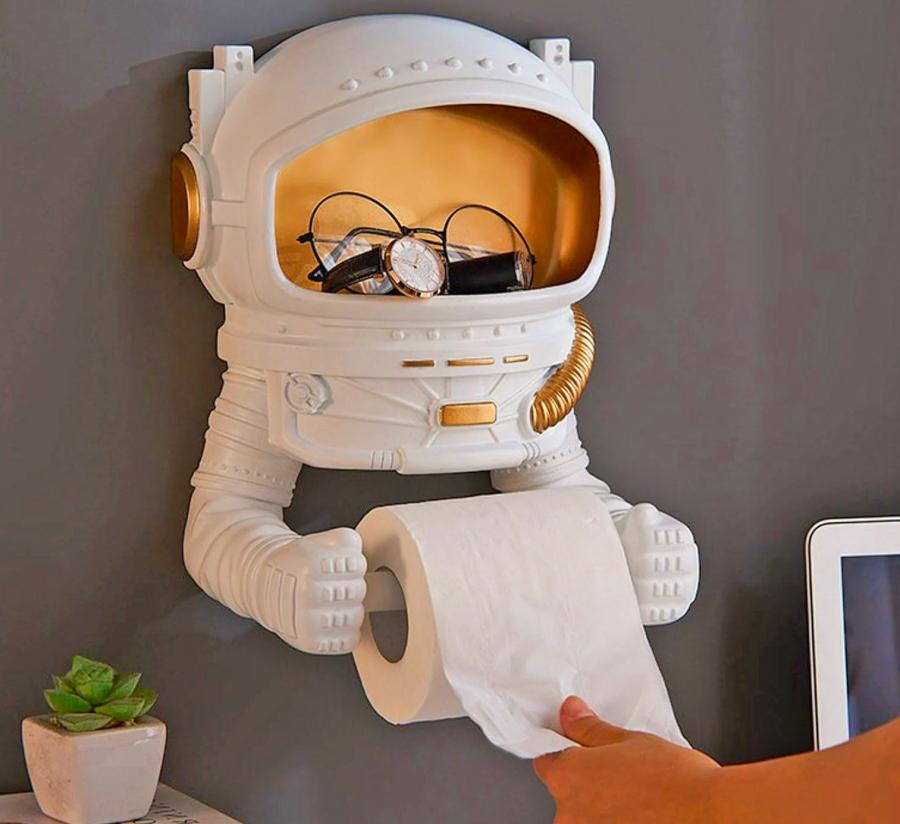 You can also place other cute decorations in the shield, like small-sized cat figurines or plants, to make your bathroom space livelier.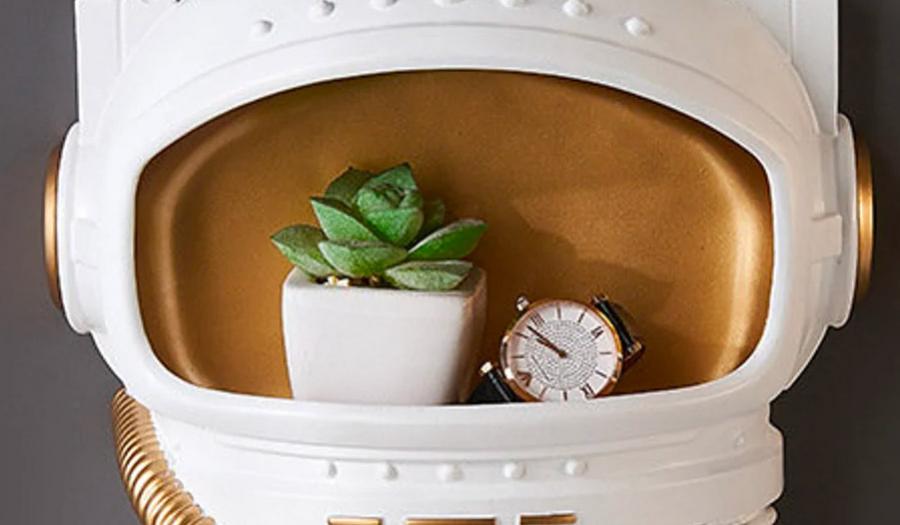 This toilet paper holder has two varied colors you can choose from, including blue and gold. Do note that the color selection only applies to the inside of the astronaut's helmet.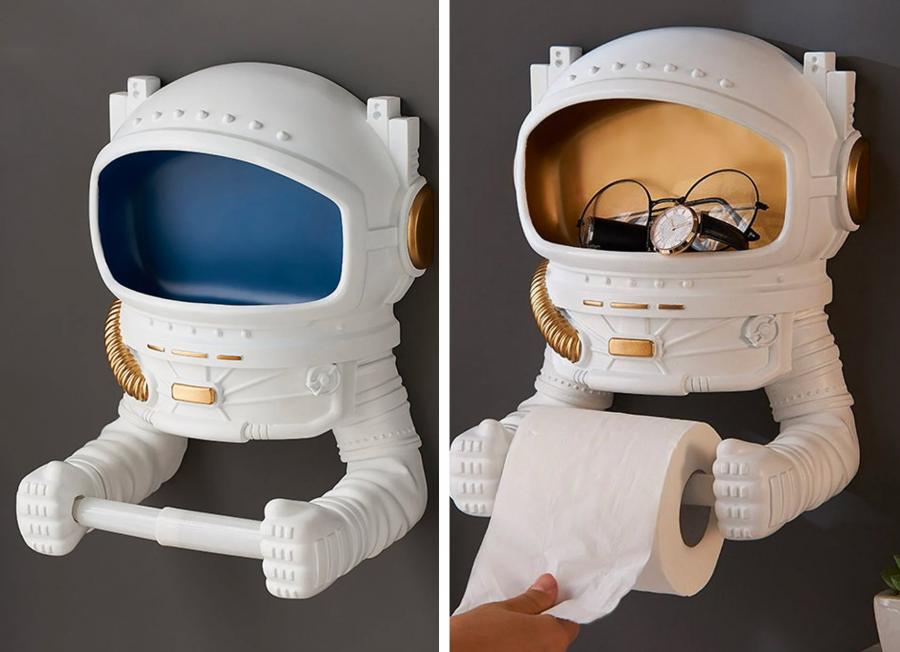 The gold color is timeless and classic because of its neat synchronicity with the entire design. Meanwhile, the blue color will surely provide a calming and exciting tone that solidifies the entire space theme idea that you're going for!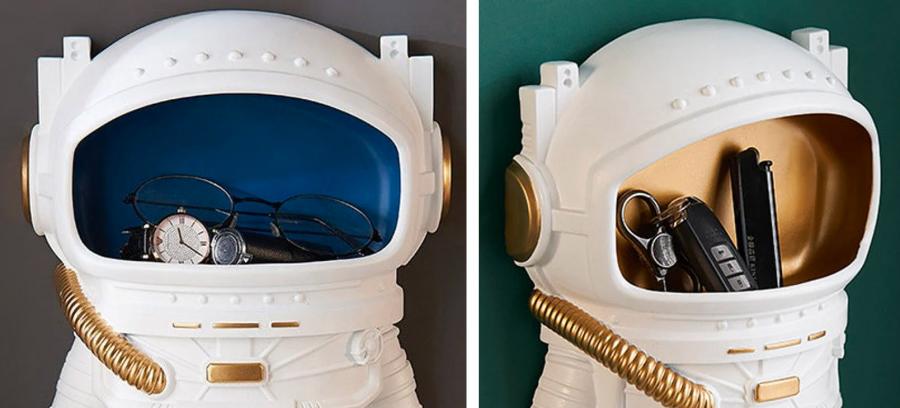 You can snag this adorable astronaut shaped toilet paper holder on Etsy for around $195 bucks!