This Picnic Table Squirrel Feeder With Umbrella Is The Perfect Snacking Spot For Your Yard Squirrels
By Ryan on 11/14/2022 11:25 AM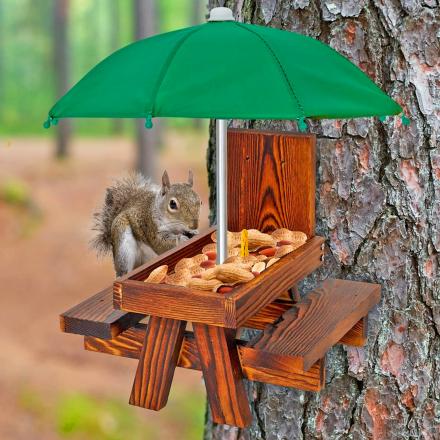 There's really nothing we love more than a good squirrel feeder! Such is the case with some past items we've featured, including the squirrel saloon or this bungee cord squirrel feeder! I figure, if you can't beat them, might as well join them, and by join them I mean feed them! This hilarious squirrel feeder is shaped just like a mini picnic table, and it even features an umbrella to give them a bit of shade while they feast!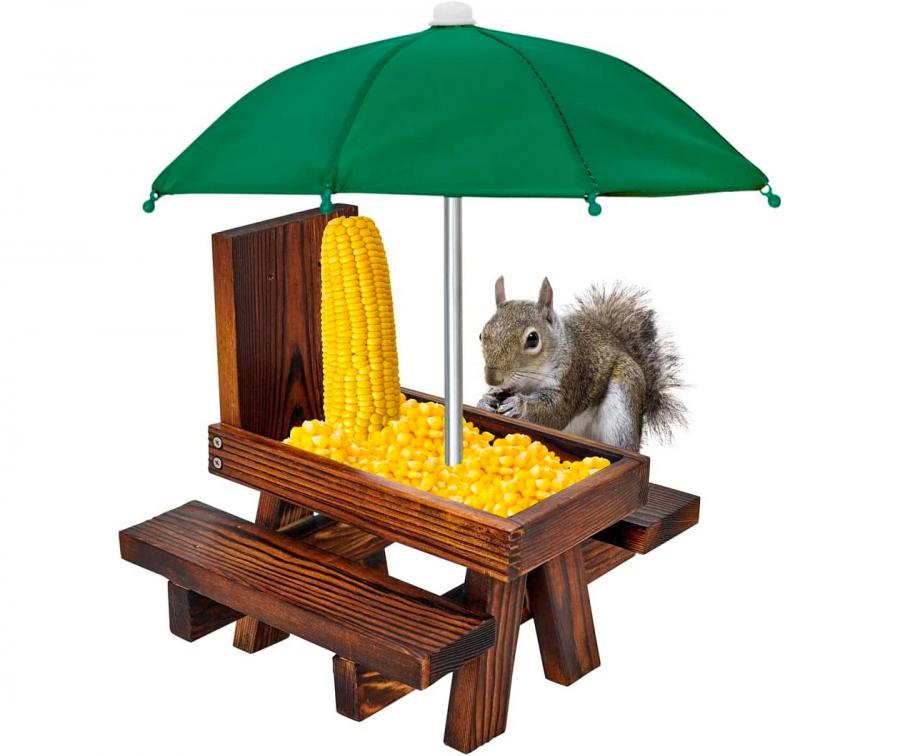 Sure, we've featured a squirrel picnic table in the past, but there's just something about this feeder that has an umbrella that really does it for us!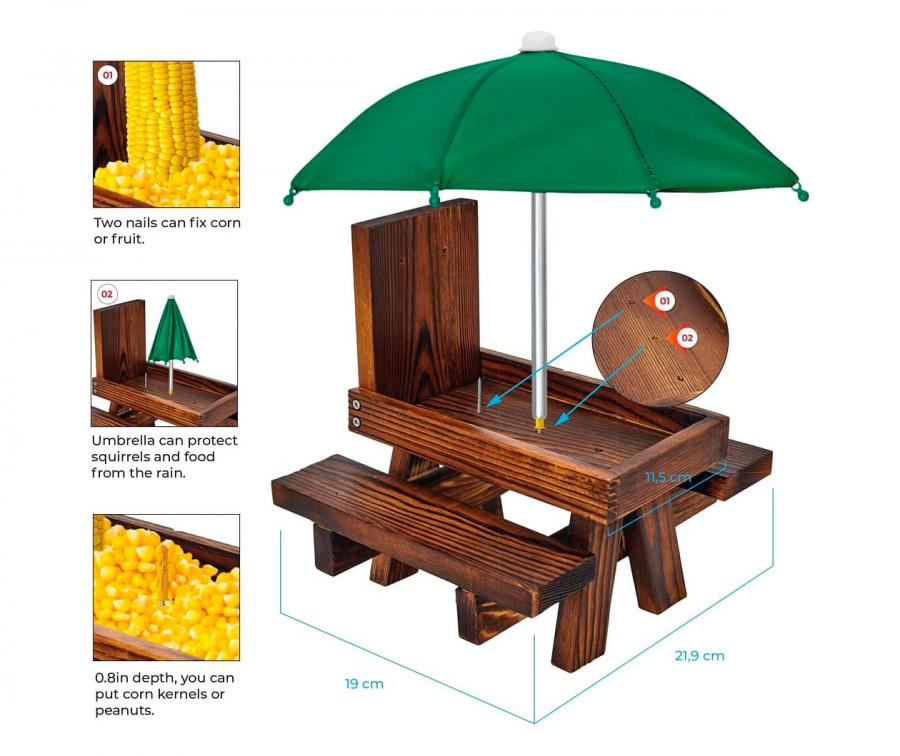 This hilarious picnic table shaped squirrel feeder is made from real wood, and it'll make it look like the squirrels in your yard are sitting down for a nice pleasant meal right on the bench of the picnic table.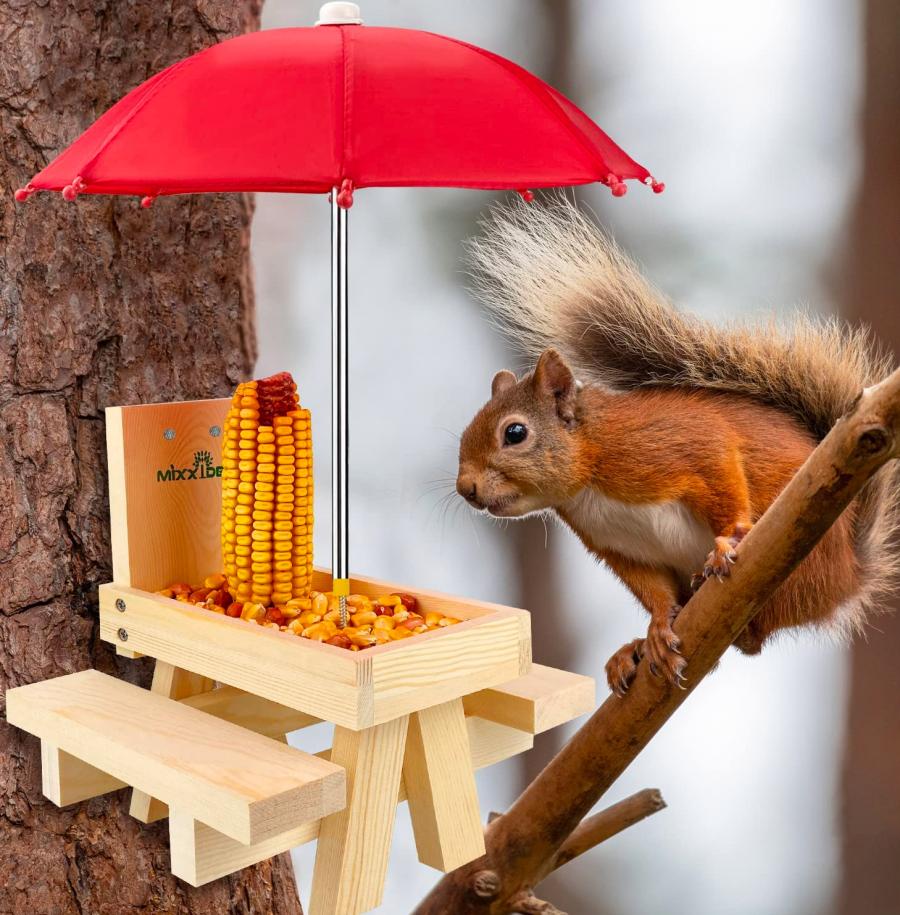 Source
The top of the squirrel picnic table features an edged container where you can pour seeds, nuts, or whatever else you'd like the squirrels to feast on while lounging in their picnic table.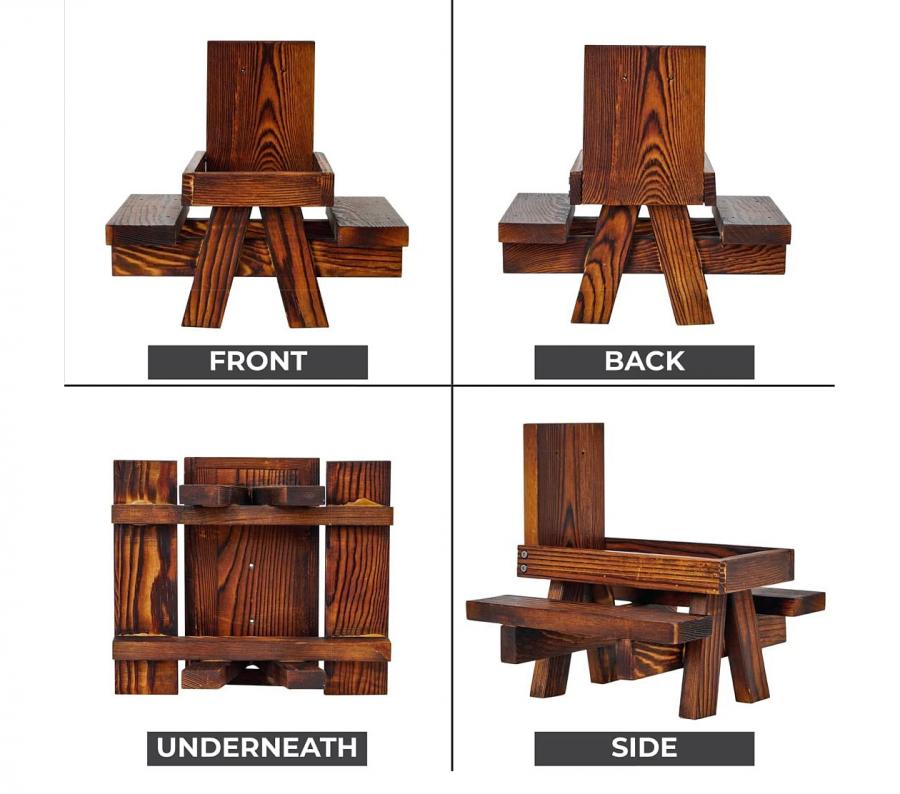 There's also a corn cob mount on the top of the table that you can use to attach a corn cob that sticks straight up. The corn cob will be an instant eye-catcher for any squirrels in your yard to let them know there's a feast available!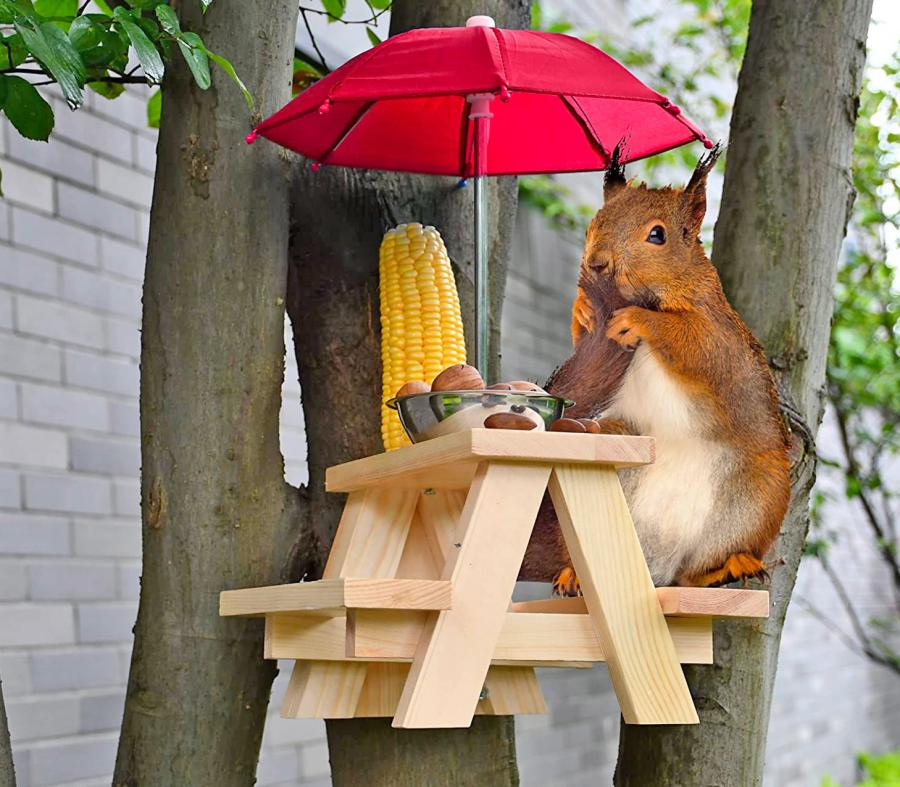 Source
You can mount this squirrel picnic table with an umbrella to really any object in your yard, including fences, decks, trees, and more!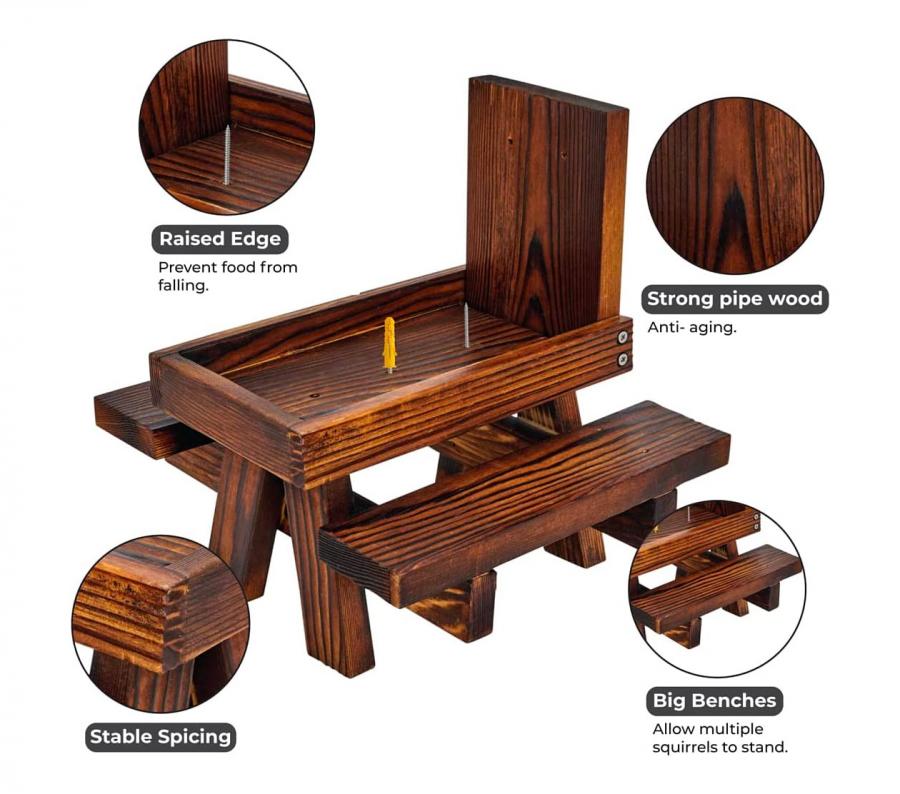 The picnic table shaped squirrel feeder measures 8 inches long x 7 inches wide x 8.3 inches tall.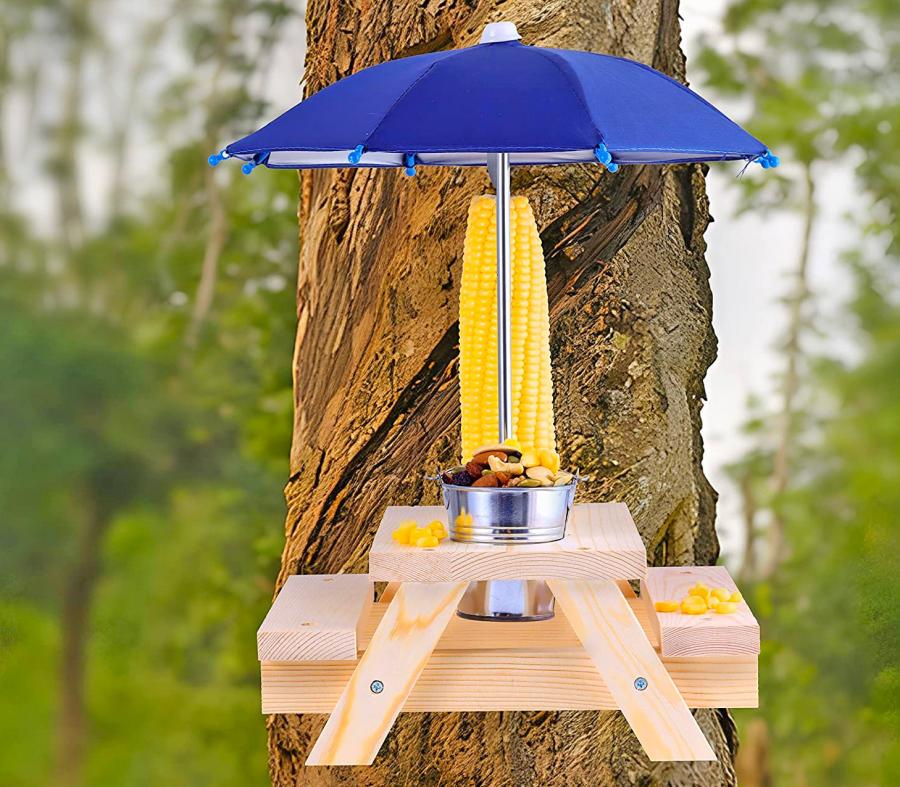 Source
A large wooden plate on the side of the picnic table lets you easily mount it with a few screws while allowing the weight of multiple squirrels to sit at the table and snack on nuts, fruits, corn, or seeds.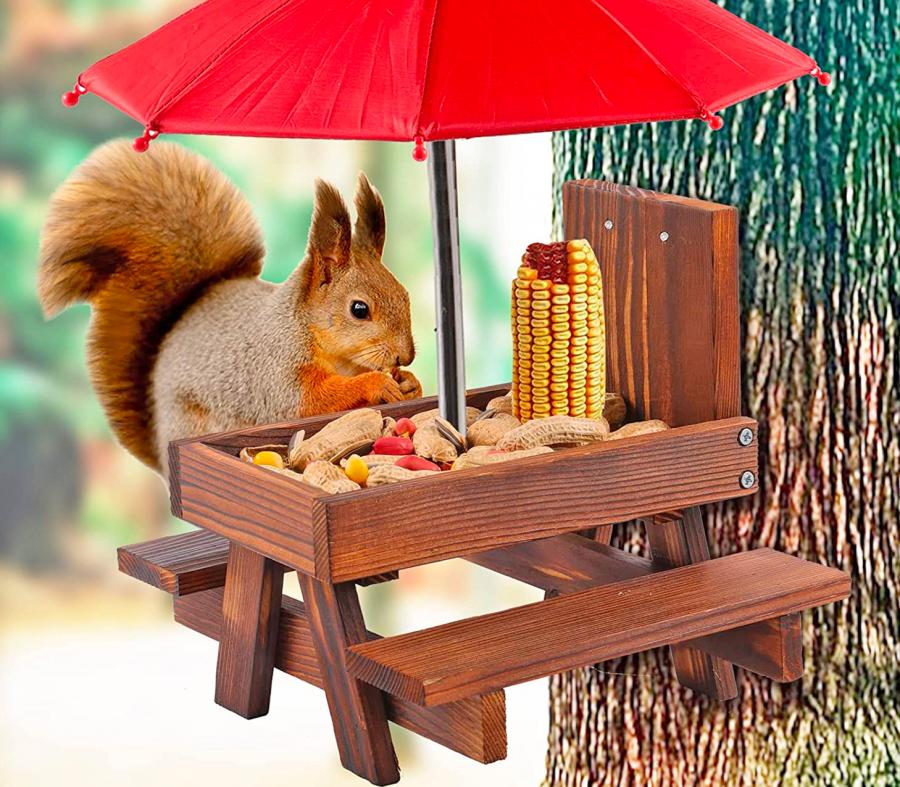 Source
You can snag the picnic table shaped squirrel feeder with an attached umbrella from Amazon for around $26 bucks!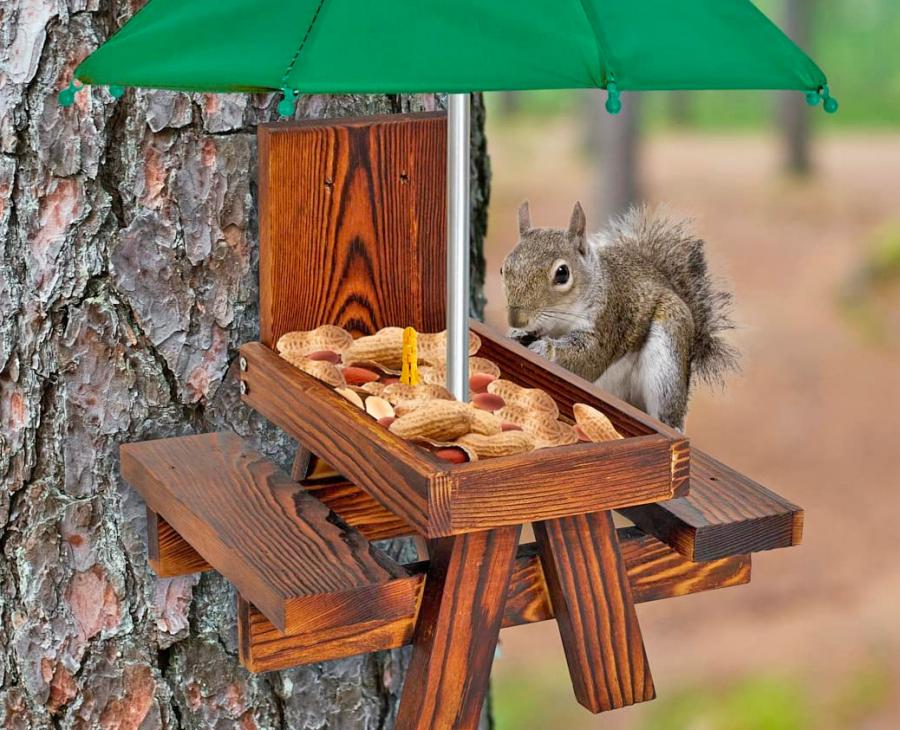 Although they can be mounted practically anywhere, you can also just place them right on the ground, and squirrels and chipmunks will still surely come right on up and start snacking!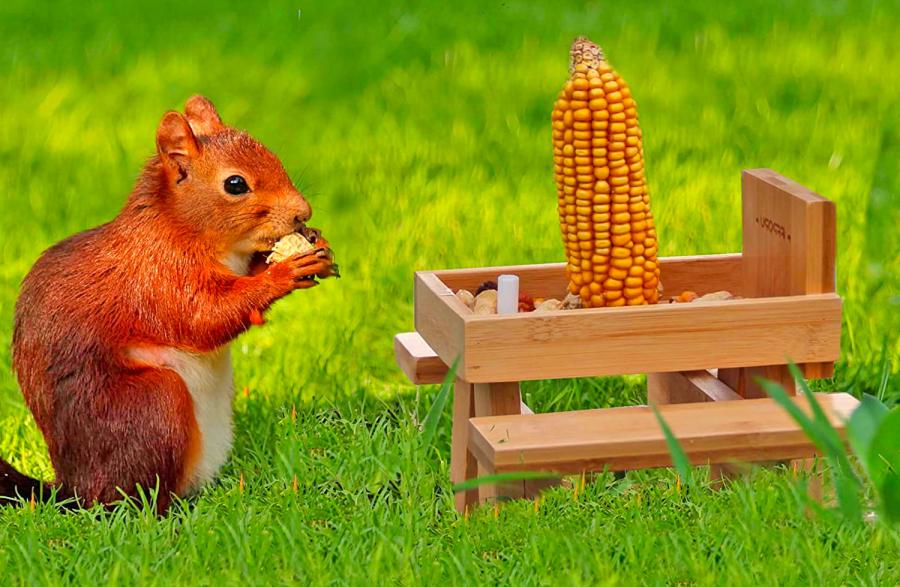 Source
There's actually a bunch of different versions, styles, and colors of the squirrel picnic table feeder with an umbrella available on Amazon. So be sure to take a look at all of them to see which one you might like best!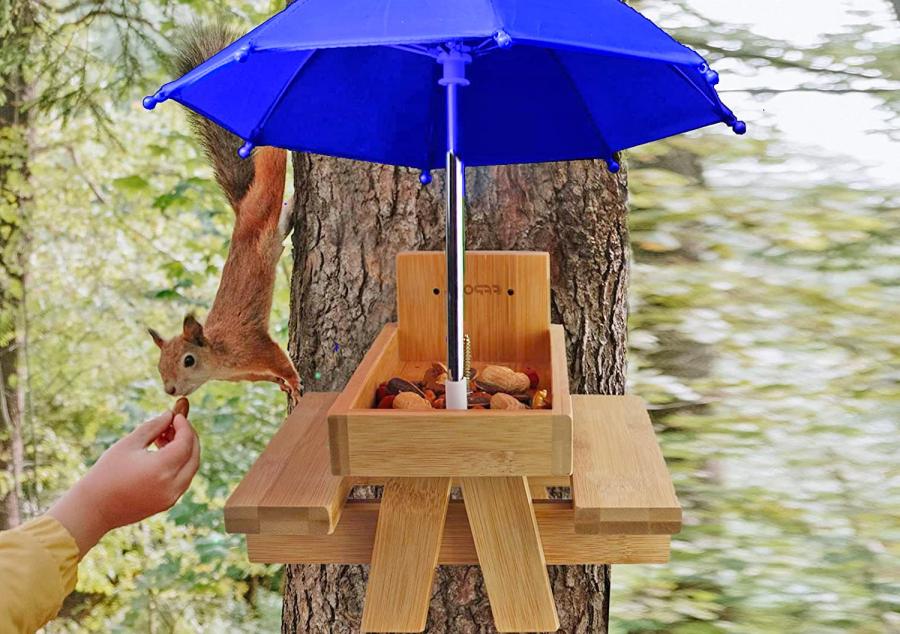 Source
If you have tons of backyard squirrels and don't mind having them around, I can't think of a better way to keep them around than with one of these adorable tiny picnic tables. Plus, just think of the awesome videos and pictures you'll get of squirrels when they start using it.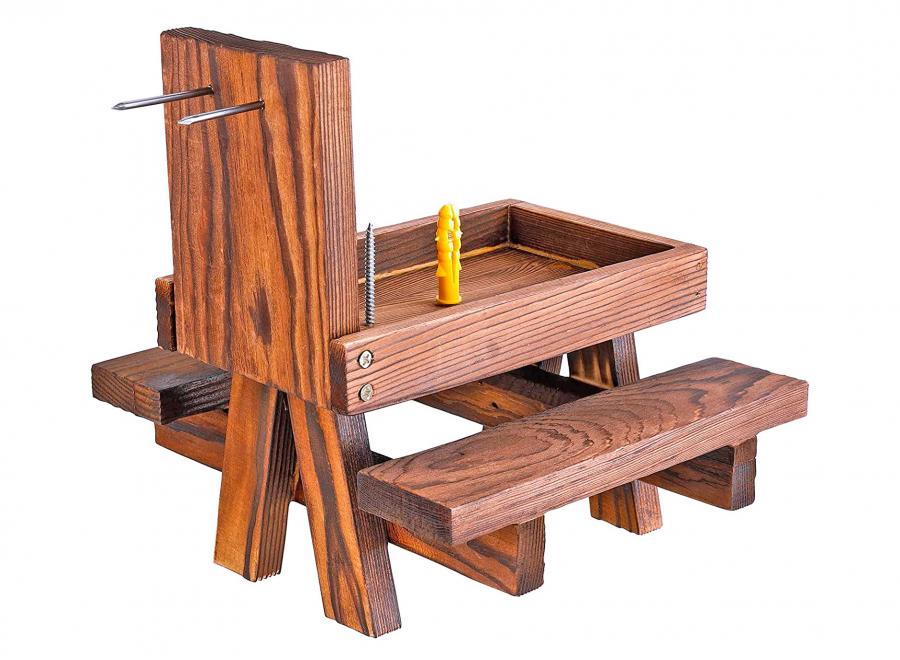 Source
Check out the squirrel picnic table with an umbrella in action via the video below!
Subscribe To Our YouTube Channel