Peppermint Bark Oreos - Christmas Season Oreos
By Ryan on 10/29/2018 11:06 AM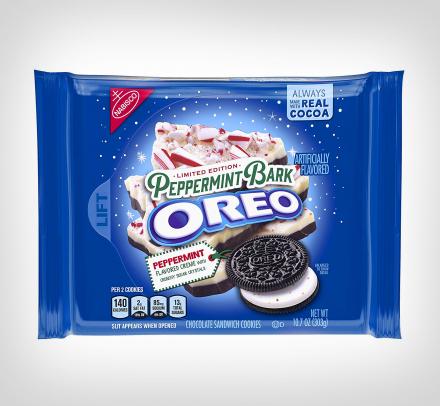 Christmas is quickly approaching, which means one things... Horrible Christmas themed car commercials, and food brands quickly coming out with their seasonal flavors, whether we like them or not. The newest addition to the party seems to be these Peppermint Bark Oreo's!
Apparently, it was leaked last year that Peppermint Bark Oreo's would be hitting the shelves this October, and low-and-behold, here they are. You should be able to find them in most retail stores at this point, otherwise, if you're extra lazy and want food delivered to you, they're also available on Amazon.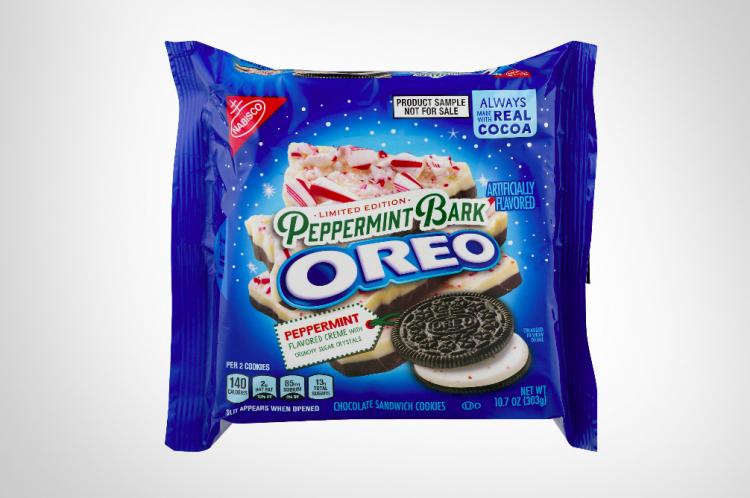 The Christmas season flavored Oreo's are filled with that delicious peppermint flavored creme between two standard cocoa wafers. The creme is also filled with crunchy sugar crystals to truly make all of your Christmas dreams come true. Also, according to the packaging, the Peppermint Bark Oreo's are a limited release, so you may want to jump on-board if you're questioning your seasonal tastes and desires.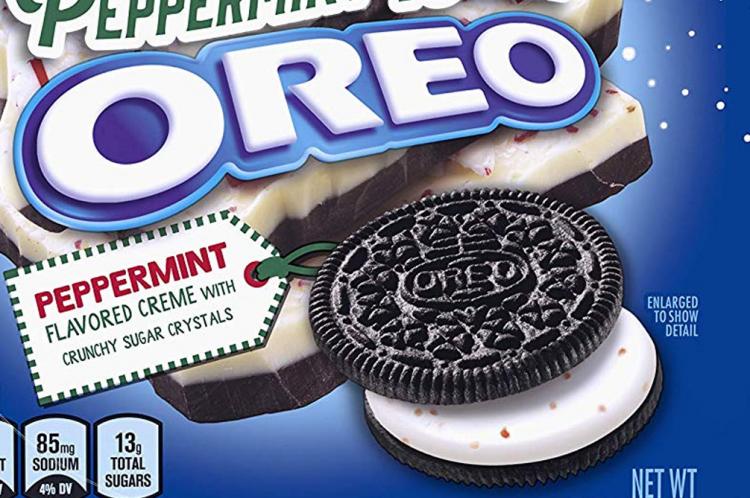 Apparently, the Peppermint Bark Oreo's are already so popular that they've sold out at Walmart, though, we can only assume they should be restocked shortly for all to enjoy the wondrous flavors of peppermint bark in Oreo form.