Peek-a-Boo Teddy Bear
By Ryan on 10/11/2017 12:00 PM (Updated: 08/08/2018 2:14 PM)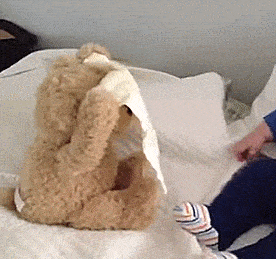 Playing Peek A Boo with your child is a must! Your parents did it with you, your parent's parents did it with them, and now it's your turn to pass on the tradition of this silly game to your little ones. But today's world is much more busy. Who has time to actually interact with their children when there's Facebook and Instagram? Not you. Good thing there's a new bear in town who can interact with your child while you're playing Candy Crush and nailing it.

Versions: Teddy Bear | Elmo
The Gund Peek-A-Boo Bear is a robotic teddy bear that will play games of Peek-A-Boo with your offspring all day long. The bear holds a little tiny blanket and pulls the blanket over his eyes and back down in an endless loop of peek-a-boo.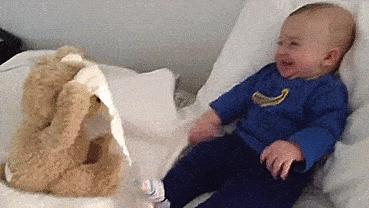 The peek-a-boo bear even has a voice that says peek-a-boo along with other things, so that it not only interacts visually with your child, but also audibly.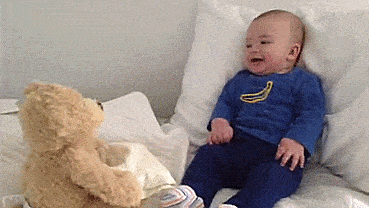 This peek-a-boo bear has a movable mouth and arms, as well as a satin-accented blanket. Just push a button on his arm and the bear recites one of six different phrases and hides behind the blanket before popping back out to amuse your baby.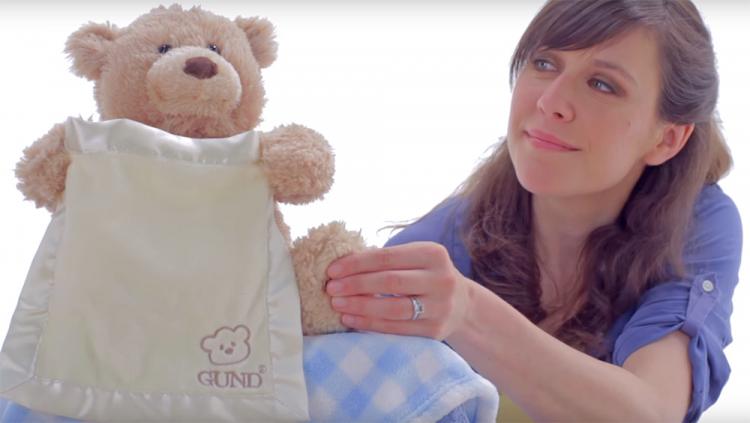 The fun game playing bear robot is perfect for baby girls or boys, is surface-washable so you can keep it clean and tidy after plenty of use, is super soft and cuddly, and will speak an introduction phrase along 4 random phrases that will engage with your child.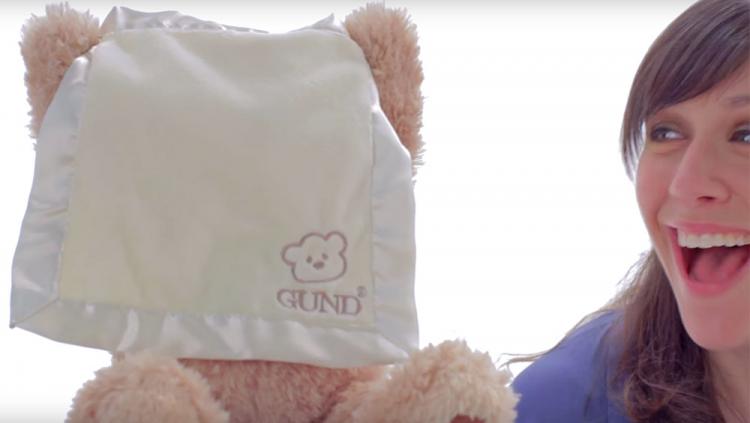 Your child is going to love not only playing games with this bear, but also cuddling it. The bear will likely amuse smaller children for a good long time since they can never get enough of the Peek-A-Boo game.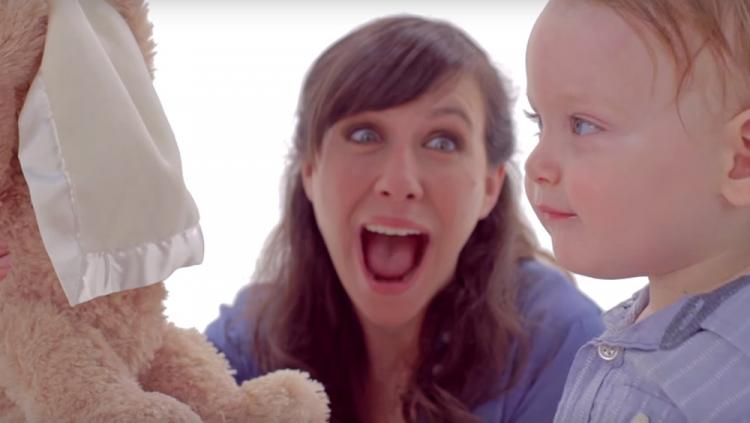 The Peek-a-boo bear is powered by 3 AA batteries which are included with the bear, and makes for a perfect gift idea for kids or parents.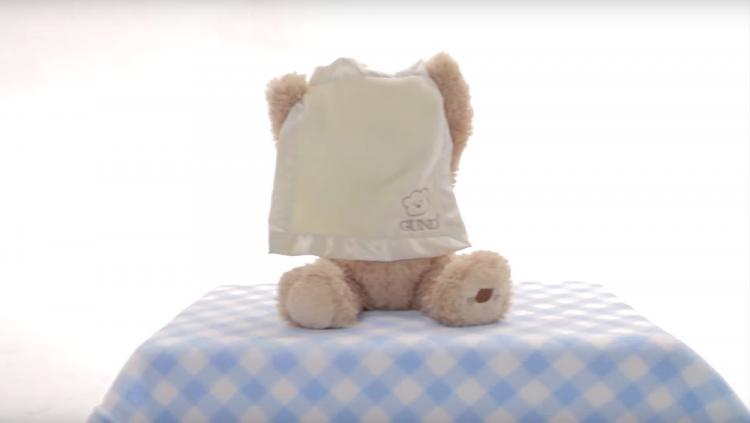 Check out the Gund Peek-a-Boo teddy bear in action via the video below.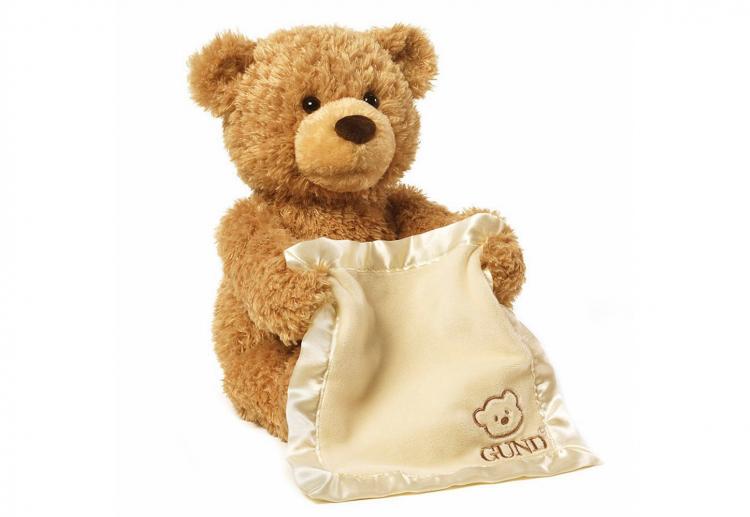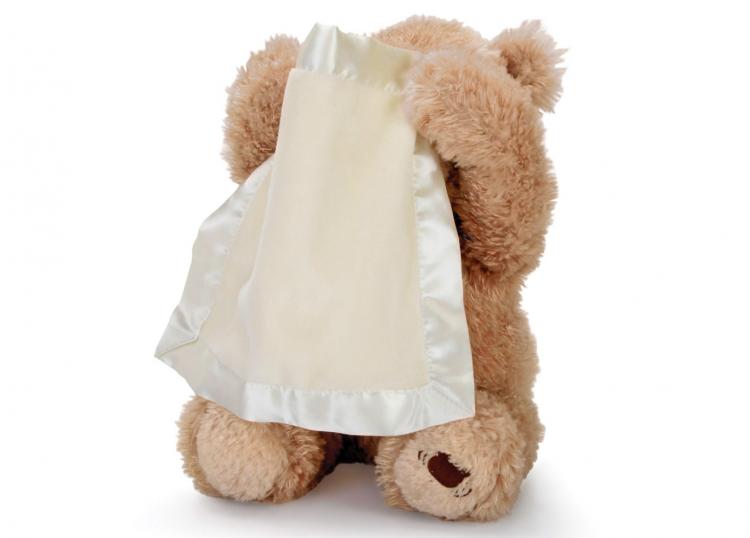 There's even an Elmo version!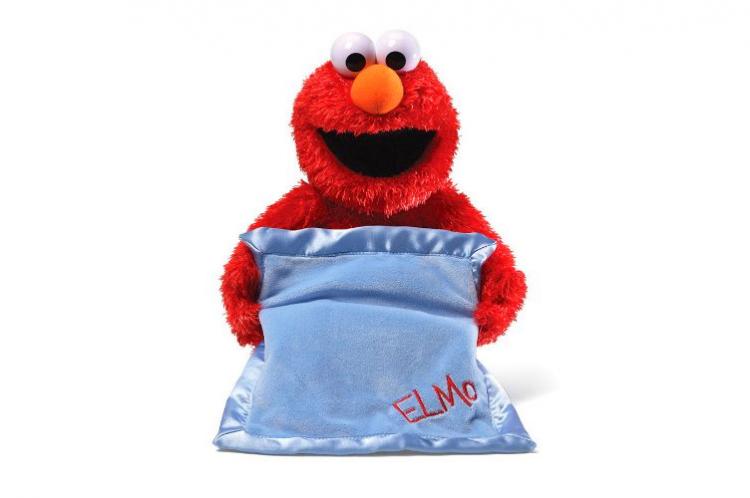 Subscribe To Our YouTube Channel