PAER Hanging Floating Light Bulb Lamp
By Ryan on 09/25/2018 11:02 AM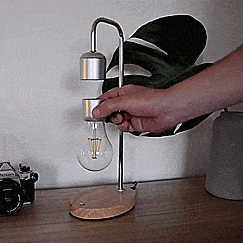 Wireless electricity is a marvel! Even though we can't quite perfect it to travel that far, we can at least get it to travel a few inches, and that's just what this incredible floating light bulb lamp accomplishes. The unique floating light bulb lamp uses the magic of magnetic induction to float freely below the base and it'll even wiggle and twist around if you like, all while illuminating the area around you.
A perfect lamp for science geeks, physics nerds, or just someone who enjoys unique technology and gadgets, this amazing floating lamp is designed and sold by PÆR, a design studio in Paris. The floating light-bulb lamp makes a perfect addition to any desk, side table, bedside table, and more.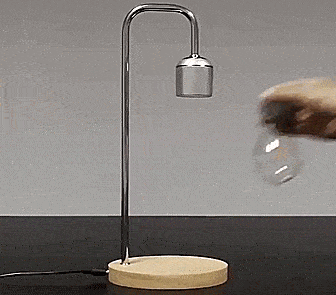 The dangling light bulb lamp is made using galvanized gavelock and its base is made from oak wood. The unique lamp uses an energy saving LED light bulb that works for up to 50,000 hours.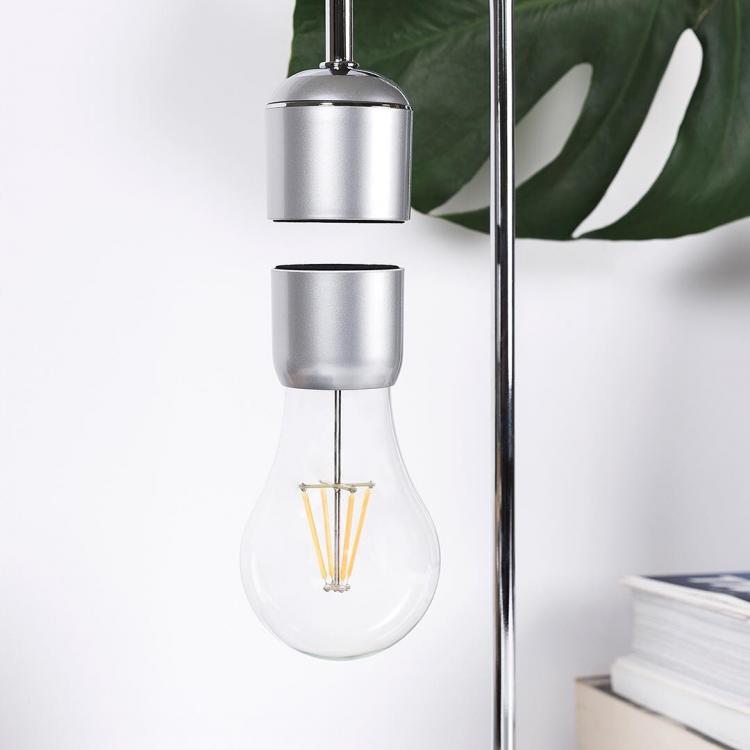 The wireless floating light bulb lamp uses the same magnetic induction technology that Nikola Tesla invented in the 20th Century, though the lamp just combines that wireless power technology with magnetic flotation.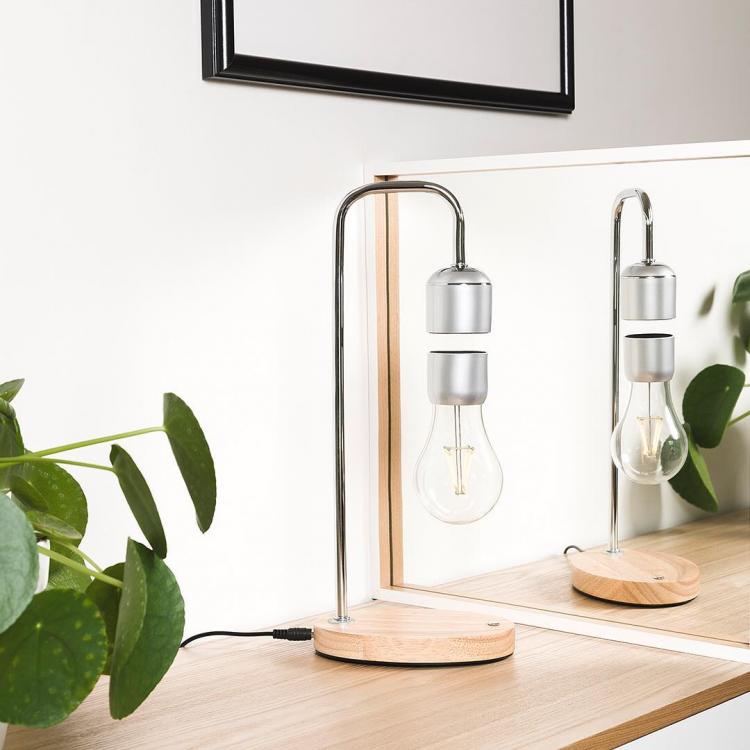 The floating light bulb lamp uses a very low voltage of just 4.9V and therefore, really presents no risks. The magnetic bulb lamp has a max brightness of 80-100 lumens, an efficiency rate of 16Lm/W, and a power adapter that's 15 Volts US / EU Plug / Global Voltage Compatible 100 - 240V.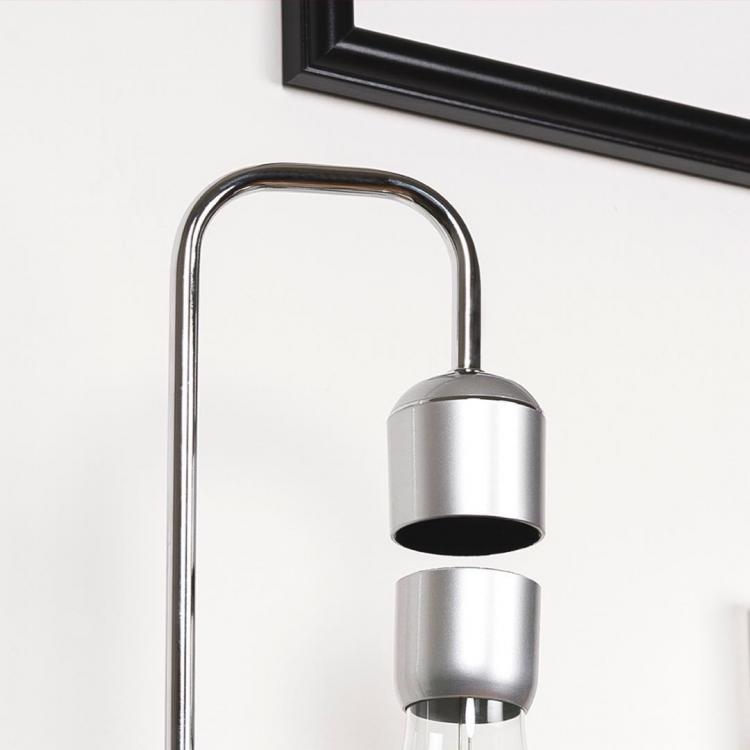 The floating light bulb lamp has base dimensions of 6.3 inches x 4.3 inches x 0.9 inches, a height of 14.5 inches, and a bulb size of 5.1 inches x 2.5 inches x 1.8 inches.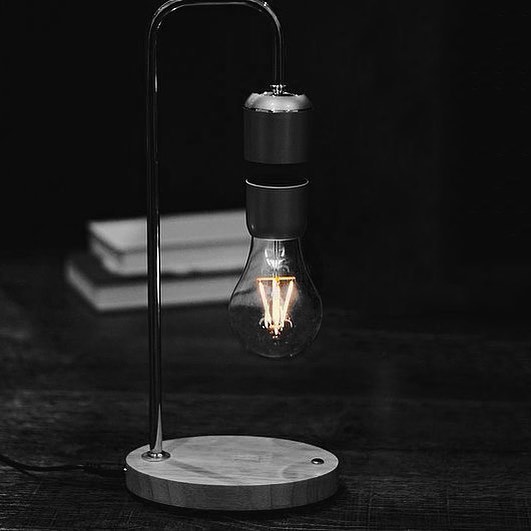 Check out the magnetic dangling light bulb lamp in action via the video below.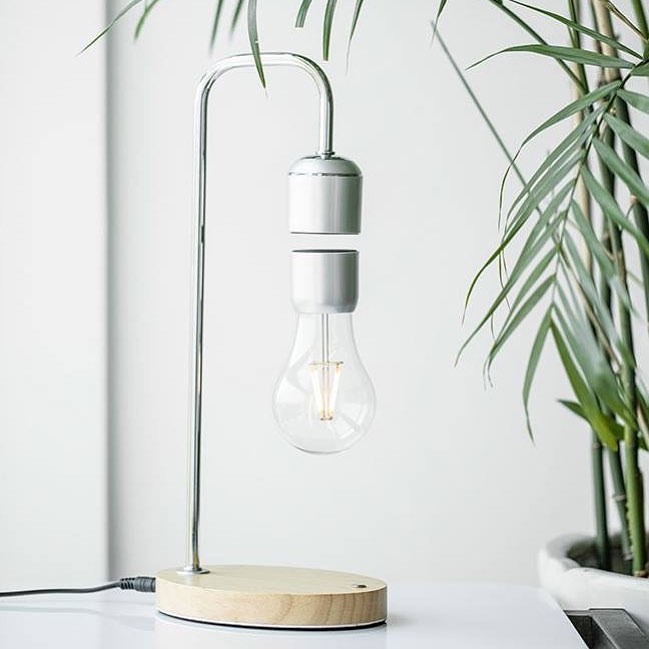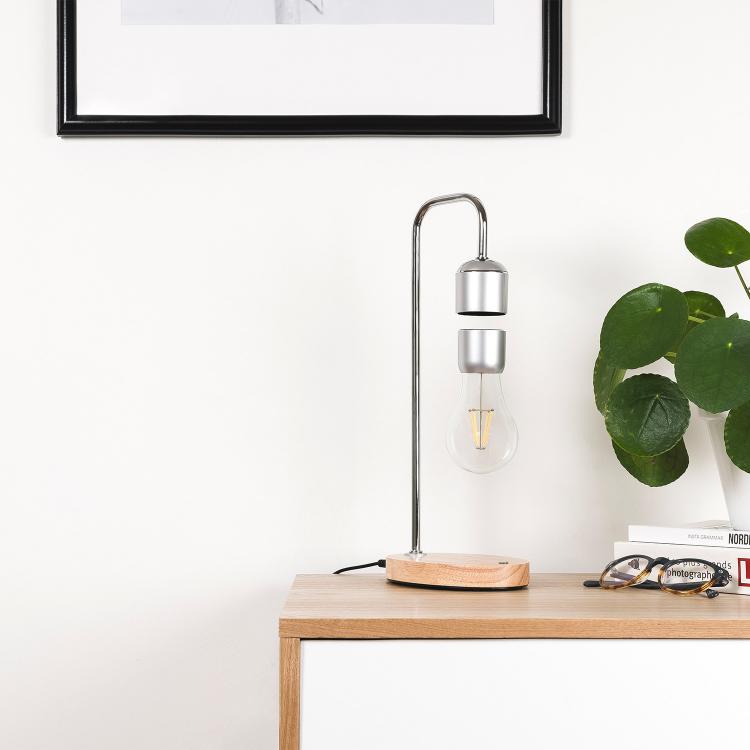 Subscribe To Our YouTube Channel