The On-The-Go Baby Dome Is a Super-Portable Playard For Your Baby
By Ryan on 04/05/2019 8:43 AM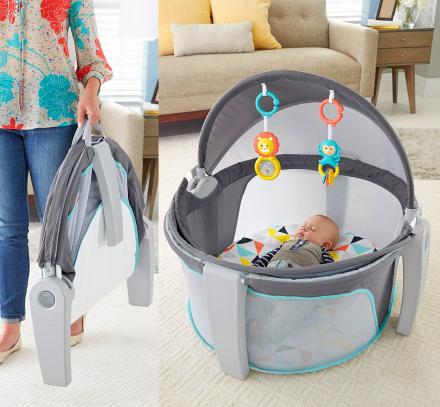 Being a new parent, you want to keep your baby safe, but would still like to leave the house every now and then. This new super portable playard allows you to keep your baby out of the car seat and gives them a little room to play around, but keeps it small enough to easily move and transport around.
Called the On-The-Go Baby Dome, the small circular playard completely folds flat when not in use, which makes it super easy to throw in the car, and take out whenever needed. The Baby Dome is dual purposed, as it works great as a mini playard for your new baby, plus it also works great as a napping spot for your little one.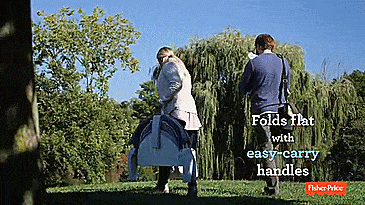 No more having to worry about dogs and other little ones disturbing your baby while they're napping on the ground. With the on-the-go baby dome, your new born can still be part of the action while being protected with walls and a dome around the top.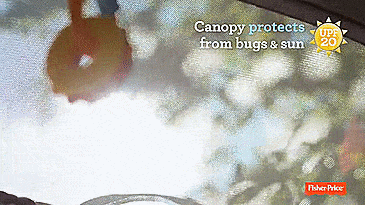 The super portable playard can be used with a half dome on the top to keep some of the ruckus out, or you can fold up both ends to fully close the dome if you'd like to protect your baby from bugs or the sun.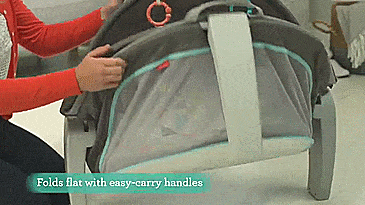 Perfect for use both indoors and outdoors, the on-the-go baby dome even features two removable toys that you can dangle from the inside of the dome to keep your baby entertained while inside of it. You can hang them from the dome to encourage eye tracking, or remove them and place them with your baby for them to play with.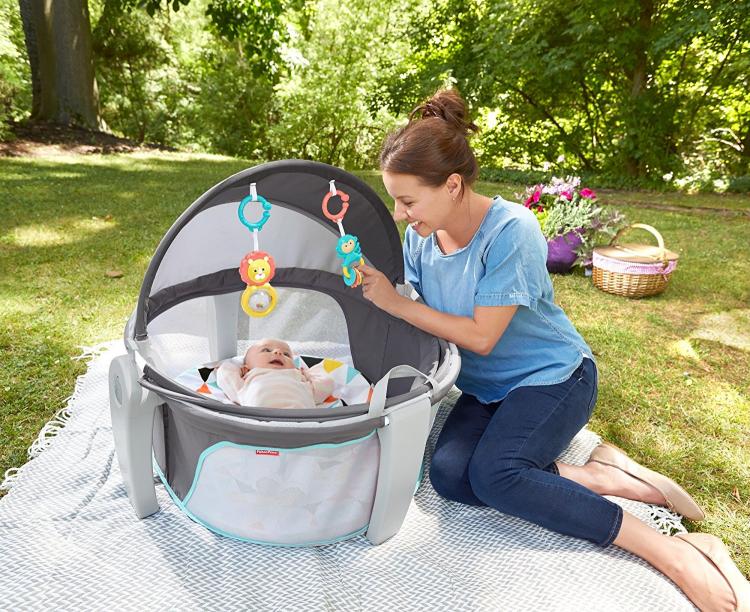 The baby dome is made with super soft padding to keep your baby comfy while inside, is easily folded up when not in use, has easy to use handles to carry around, is made with UPF20 sun protection fabric, weighs just 19 lbs, and measures 31 inches tall x 21 inches in diameter.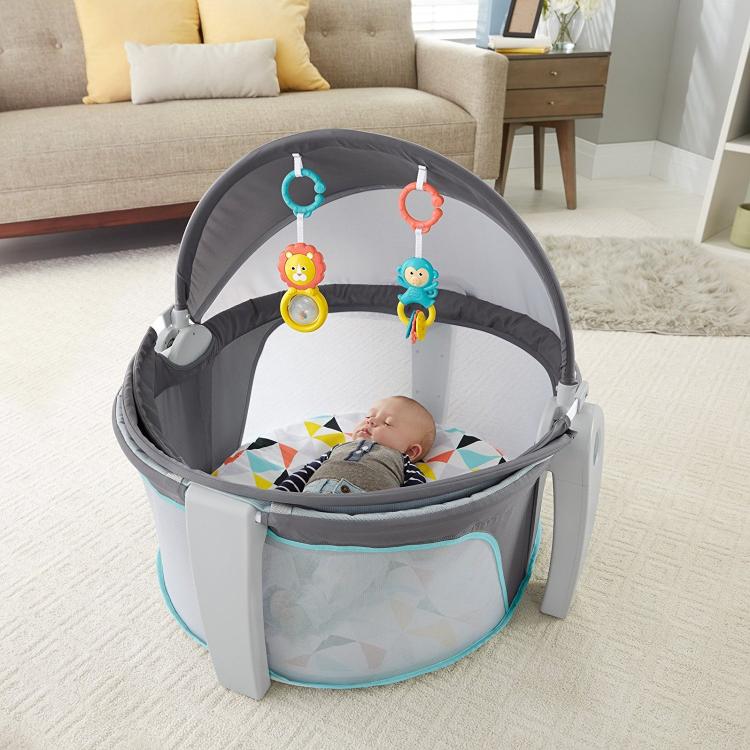 Check out the On-The-Go Baby Dome in action via the video below.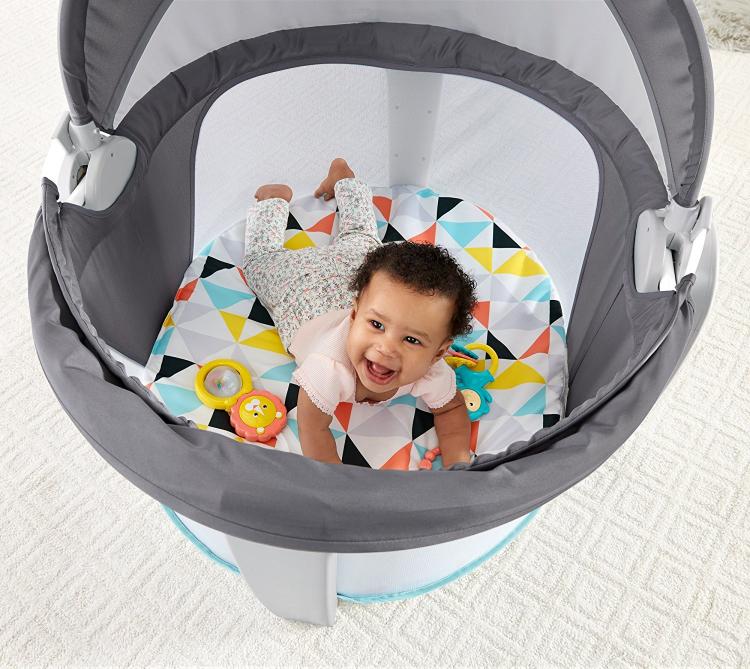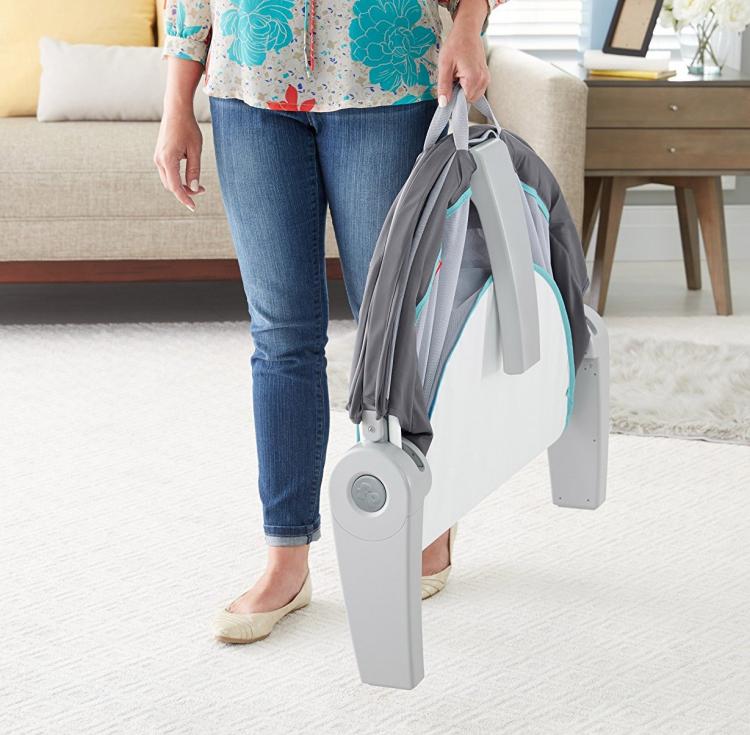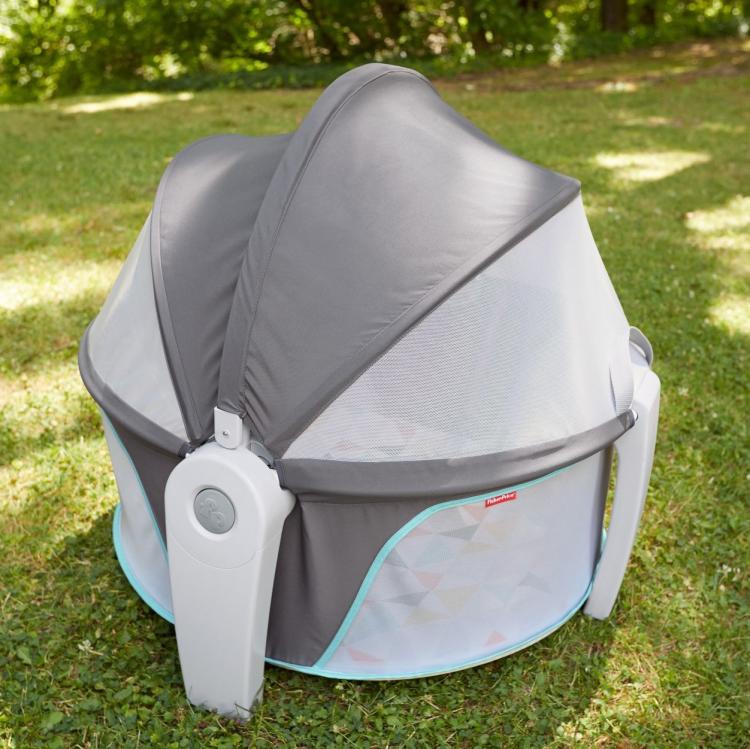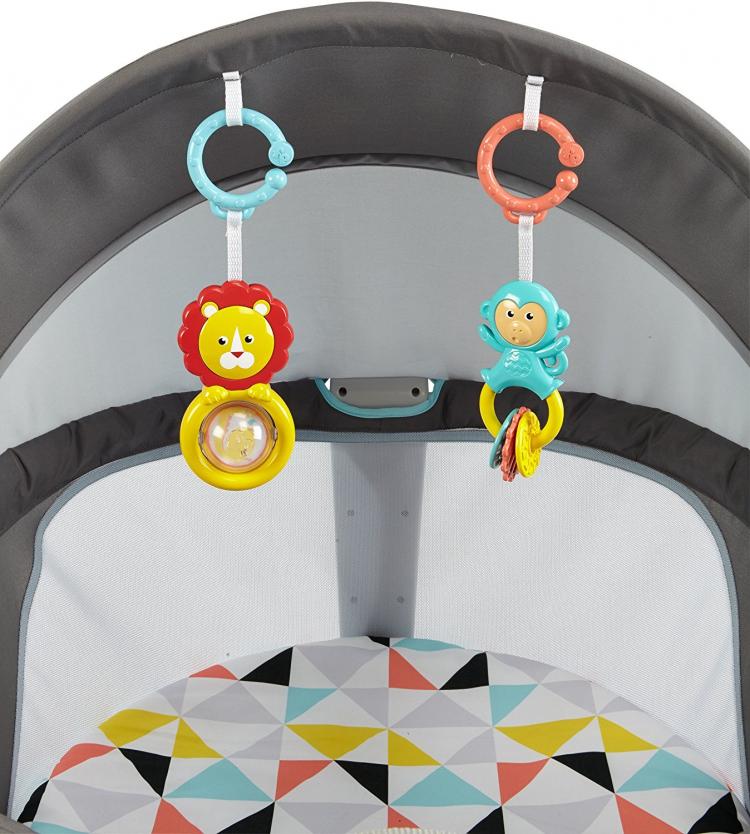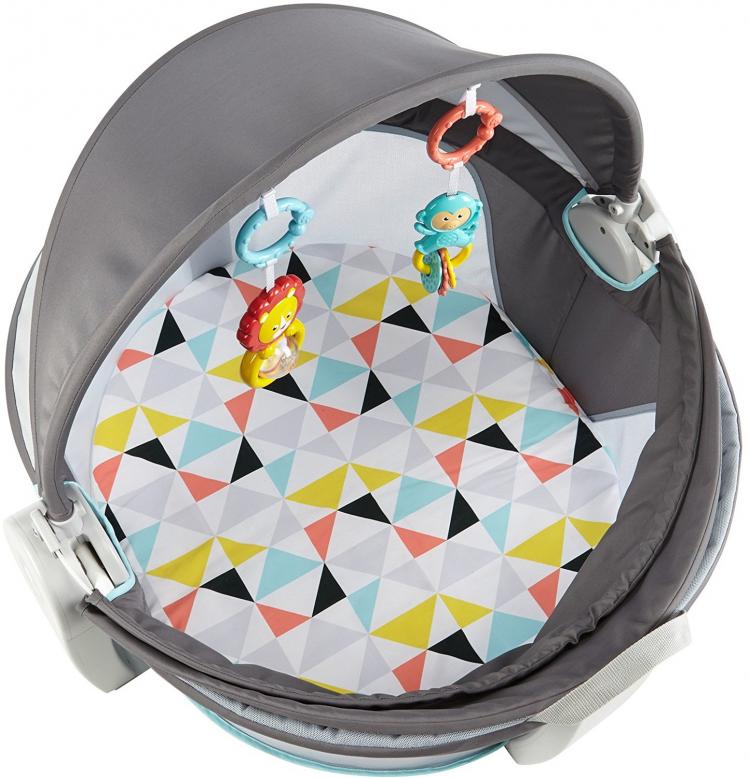 Subscribe To Our YouTube Channel