Oh Sh*t I'm Lost My Mom Is Ugly Crying Dog Tag
By Ryan on 06/24/2021 8:03 AM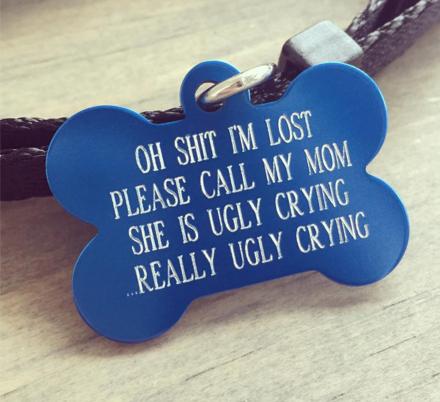 Sometimes it can't be helped. You do everything you can to be a loving pet parent, then you turn away for one second and your dog is gone. Why did they leave me? Was it the tiny fishnet stockings for dogs that I encouraged them to wear? Or maybe it was these dog friendly crocs? There are few things scarier than the moment when you realize your dog has gone missing. Luckily, we live in a time where finding your lost pet isn't as hopeless as it once was.
Nowadays you can get your pup a microchip. Or you can hop on social media to post pictures and ask friends and family to help track down your fur baby. And now, thanks to the brilliant creators at Etsy, you can also let the world know just how much you ugly cry when they go missing with this hilarious engraved dog tag!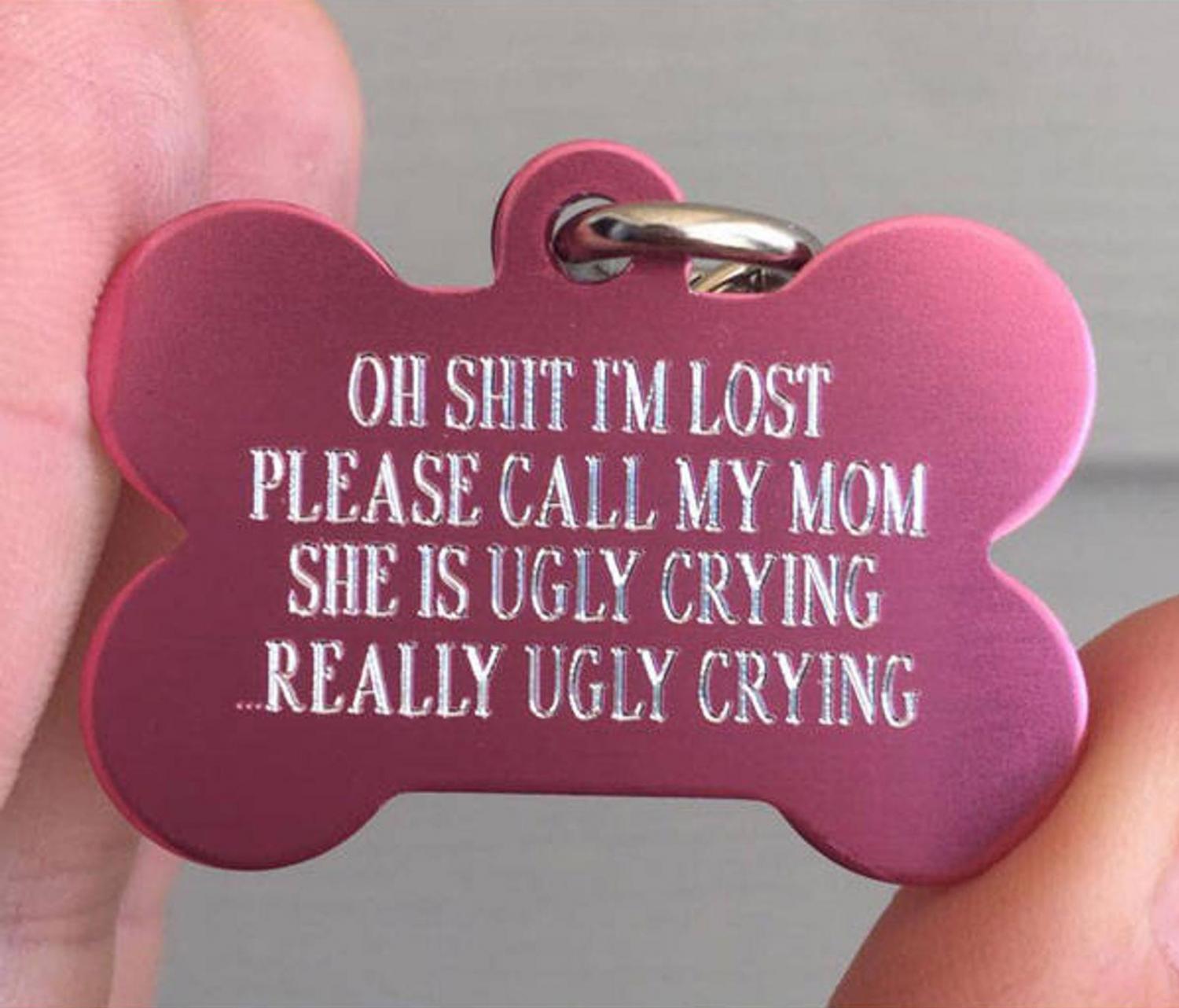 The customizable dog tag reads: "Oh Sh*t I'm Lost - Please Call My Mom - She Is Ugly Crying - …Really Ugly Crying"!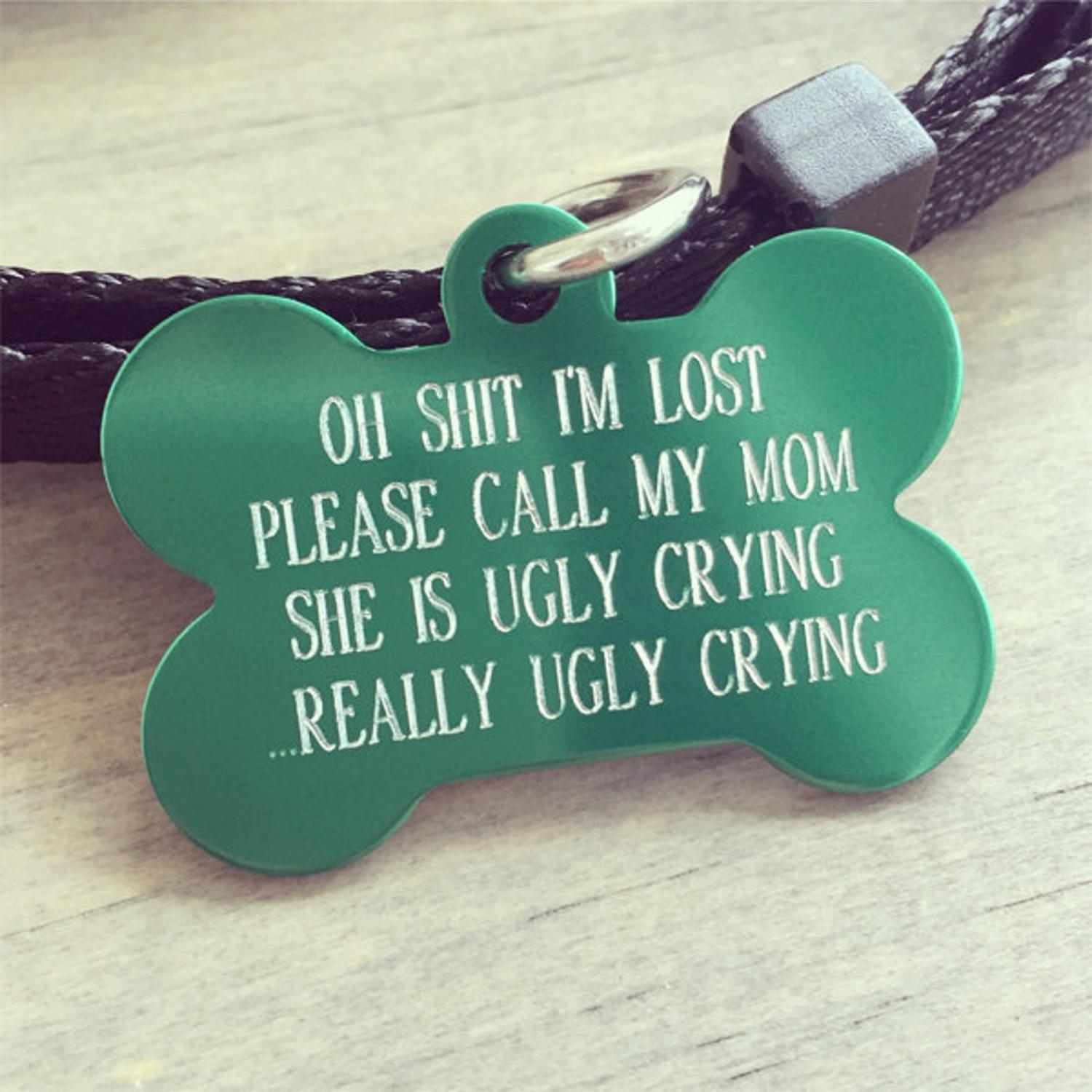 The relatable and very accurate dog tag is shaped like a bone and constructed from durable aluminum.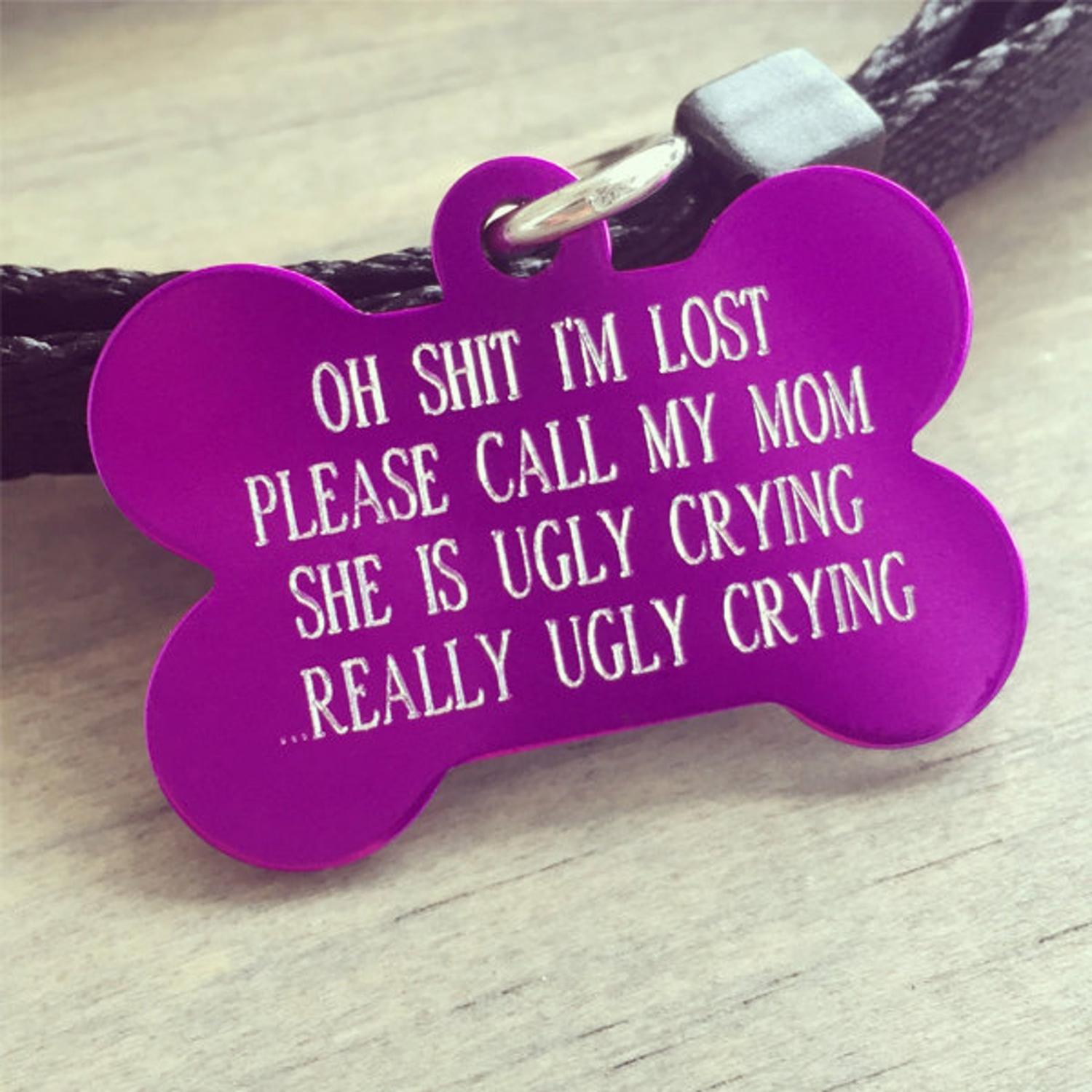 The Oh Sh*t I'm Lost dog tag comes in seven different colors to choose from, so if you have multiple pups you can choose the colors that best represent their personalities (I'm pretty sure Scruffy prefers pink).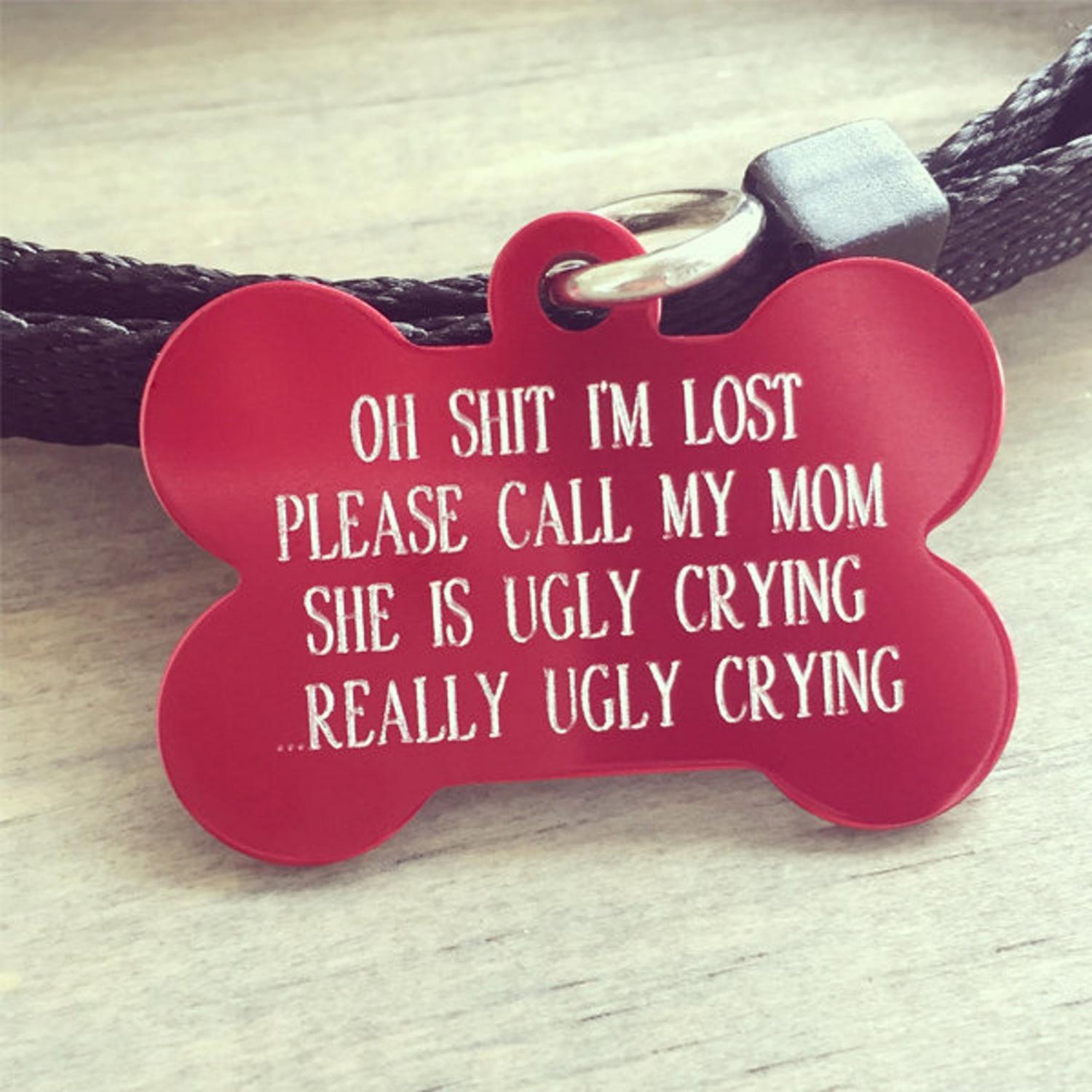 The back of the funny dog tag is blank, so be sure to tell the seller the personal info you'd like to include (name, phone number, address) when purchasing the tag. Just look for the 'Notes To Seller' section when checking out. The tag will then be engraved per your instructions and you can rest easy knowing your pup will always be returned to you safe and sound!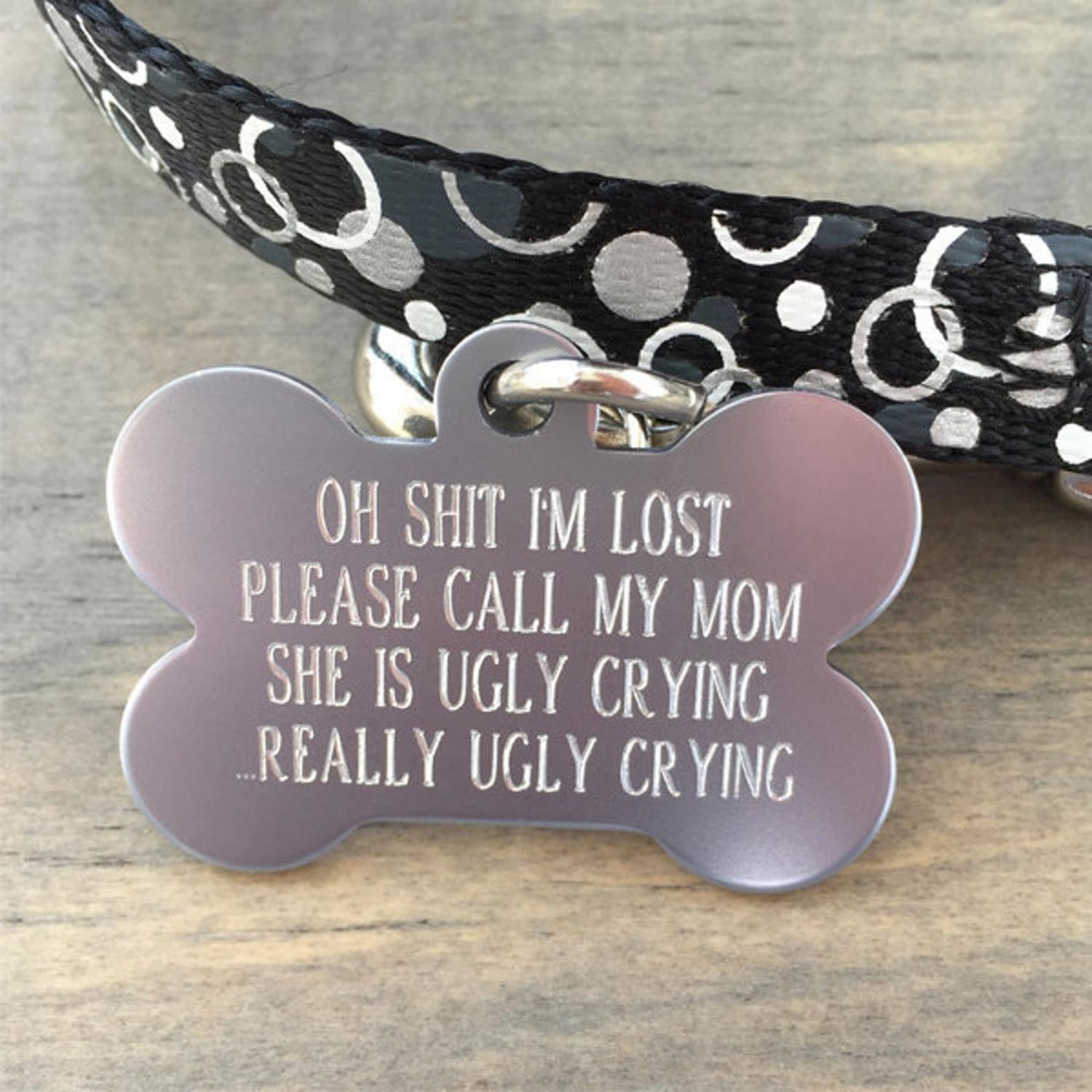 The bone shaped ID tag comes with a metal ring so you can easily attach it to your dog's collar. Even though it's a lot of words compared to most dog tags, the engraving is well done and easy to read. The dog tag itself is 1 inch high and 1.7 inches wide.
The company who makes the 'My Mom Is Ugly Crying' dog tag, EastCoastEngraving, clearly knows what they're doing. Based in Raleigh, North Carolina, the engraving company has made nearly 30k sales on Etsy alone. While that's an accomplishment for any small business, EastCoastEngraving also boasts an impressive five star average, proving that they must be experts in the dog tag engraving biz.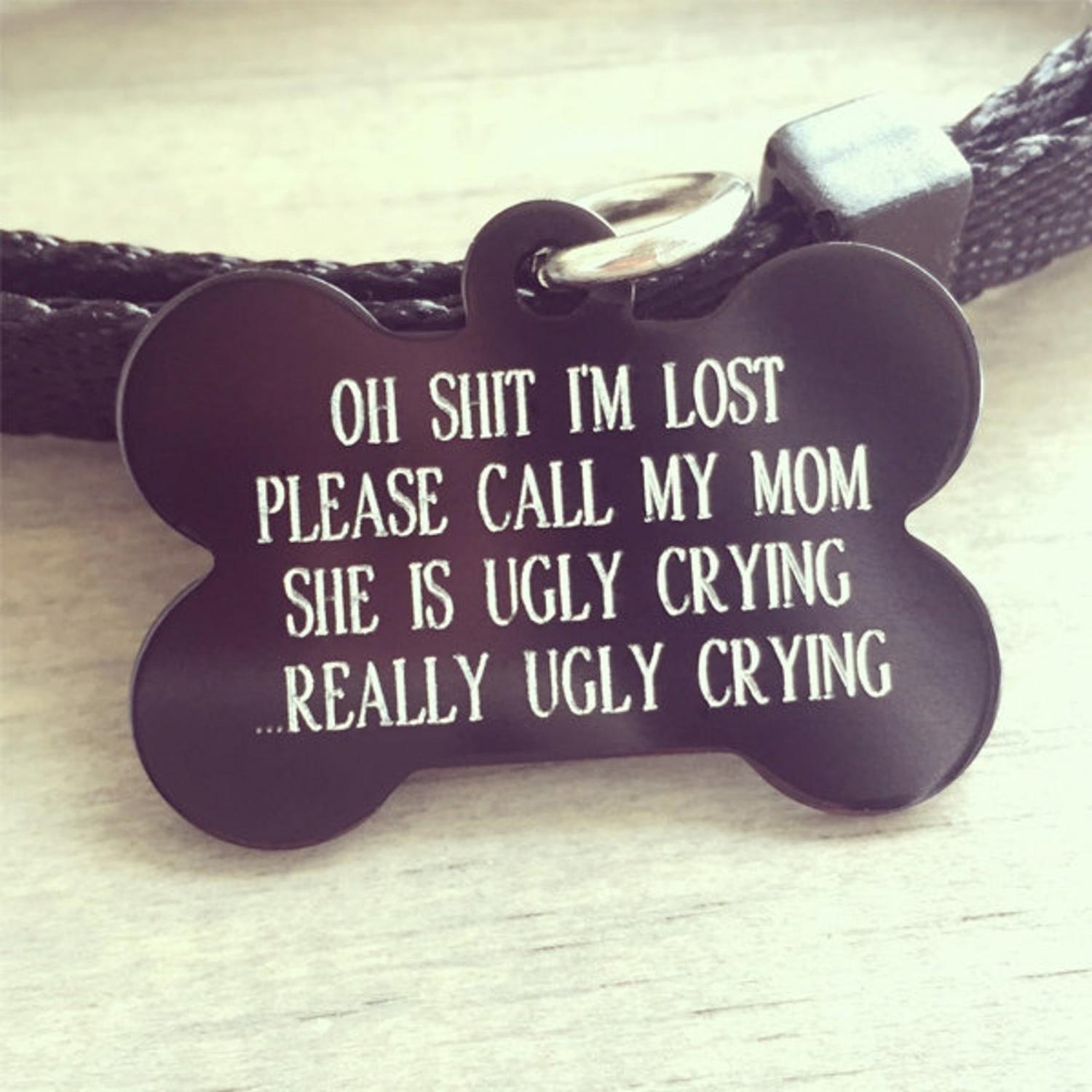 At the time of writing, over 20 people had this item in their Etsy shopping cart. Customers just can't get enough! One reviewer named Stephanie shared a picture of their dog alongside their five star review. This pup was stylish with a teal collar and purple dog tag! - Stephanie remarked, "Came very quickly. It was just like the picture. Our new addition to the family is stylin' now."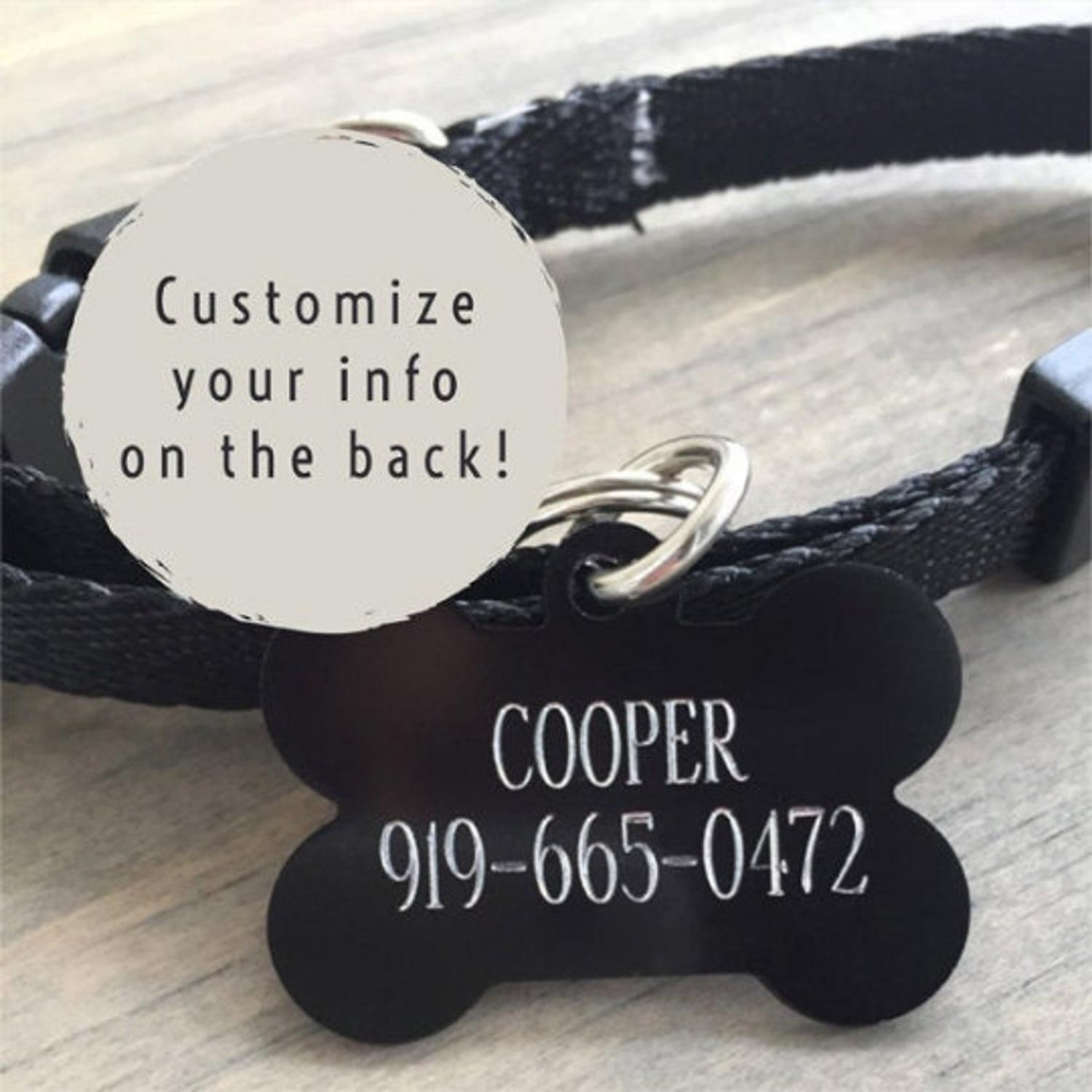 Maybe your pup isn't a fan of your constant foul language. Luckily, the good folks at EastCoastEngraving also sell a PG version of the personalized dog tag. EastCoastEngraving also offers these unique, personalized mailbox decals, luggage tags, and these awesome wall decals.