Nanoleaf Color Changing Panels Are Perfect For a Gaming Room
By Ryan on 12/14/2021 9:15 AM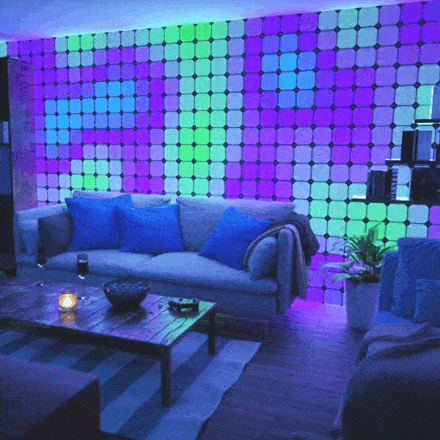 The lighting can have an enormous impact on a space. Bright lighting can make you feel productive during a hard work day, while warm lighting can help you feel relaxed or even romantic if it's date night. Got a kid who's afraid of the dark? The right night light can make them feel safe and comfortable without keeping them up all night.

Versions: Canvas | Wood | Rhythm | More...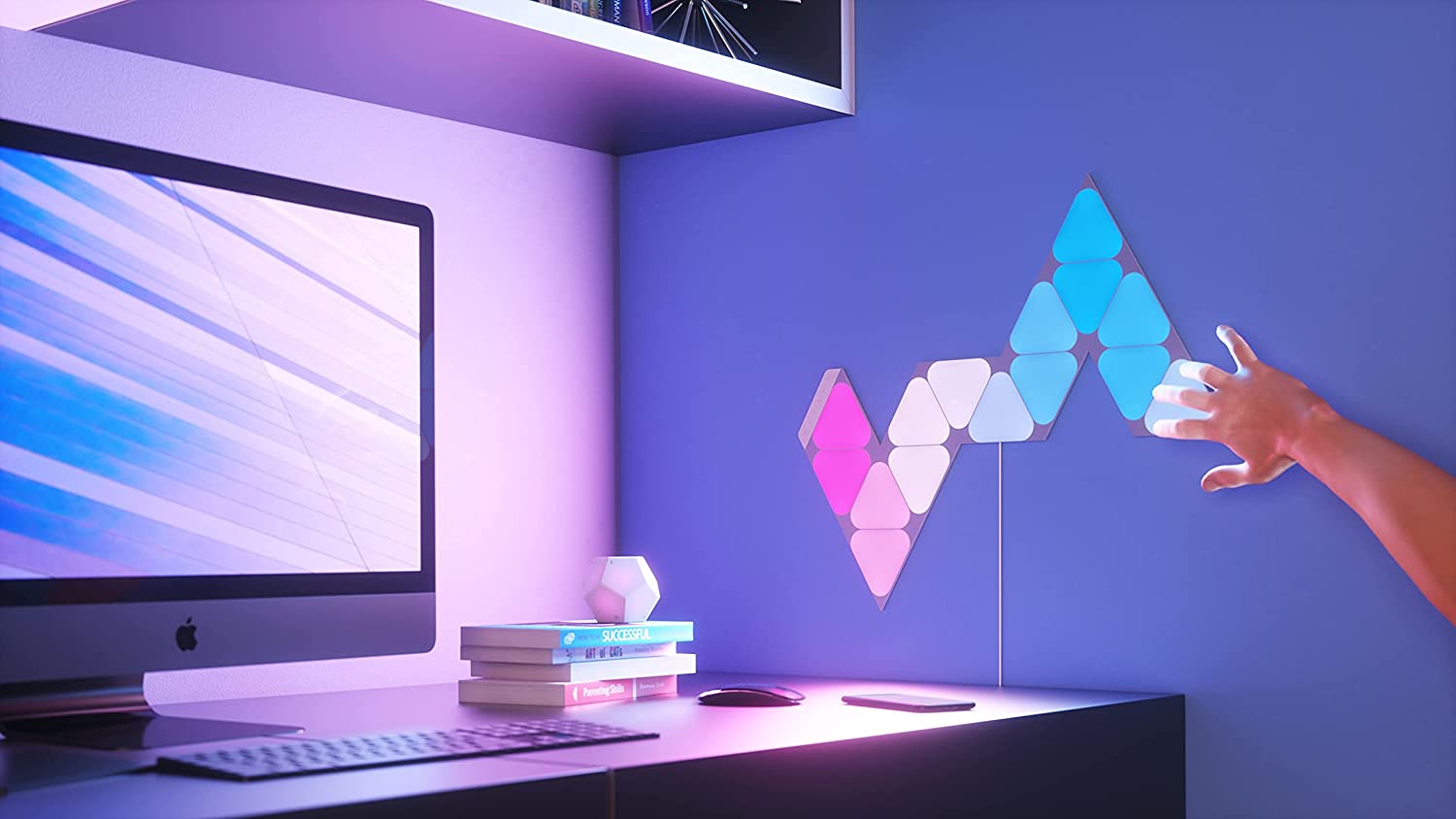 Lighting is crucial to interior design, and it's for this reason that light technology has advanced so much over the last few years. I've seen some impressive gadgets in my time here at OddityMall, but few products have intrigued me as much as these Nanoleaf Light Panels!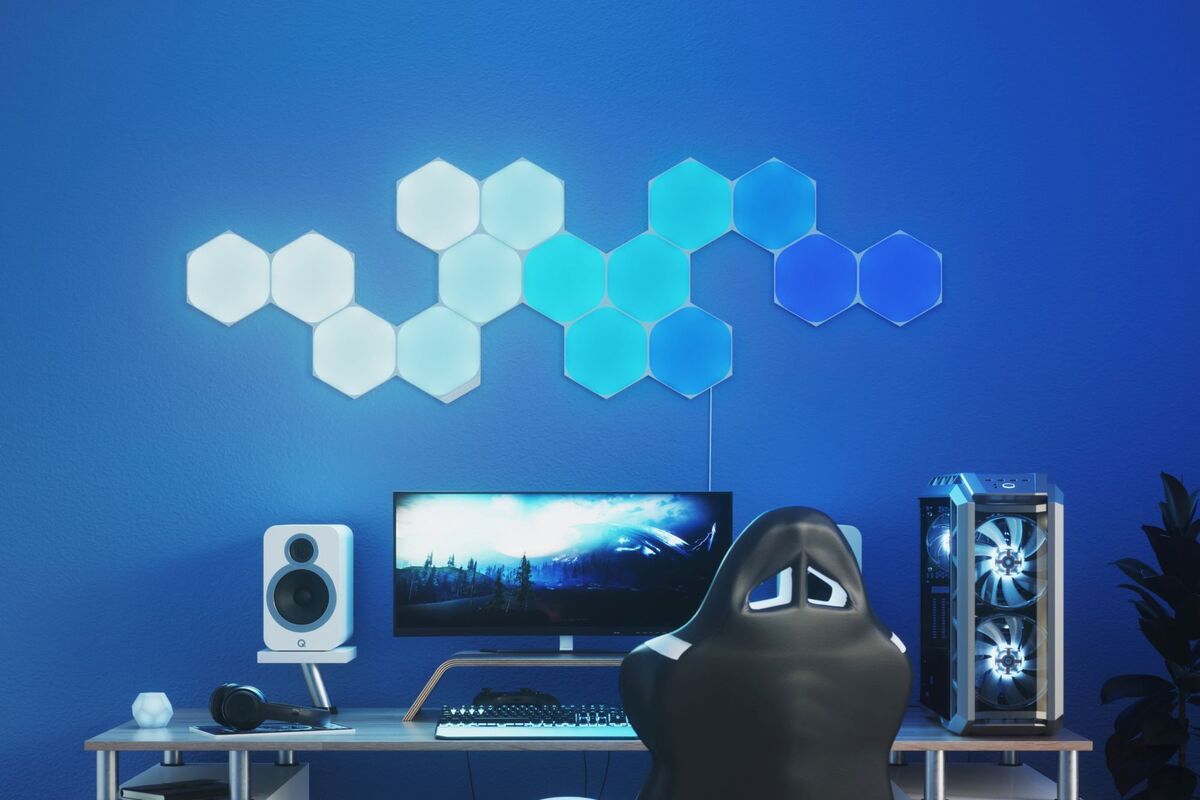 Like other stuff we've shared recently, these high-tech light panels are totally modular, which means you can arrange them any way you'd like to produce a stylish design and to focus illumination where you need it the most.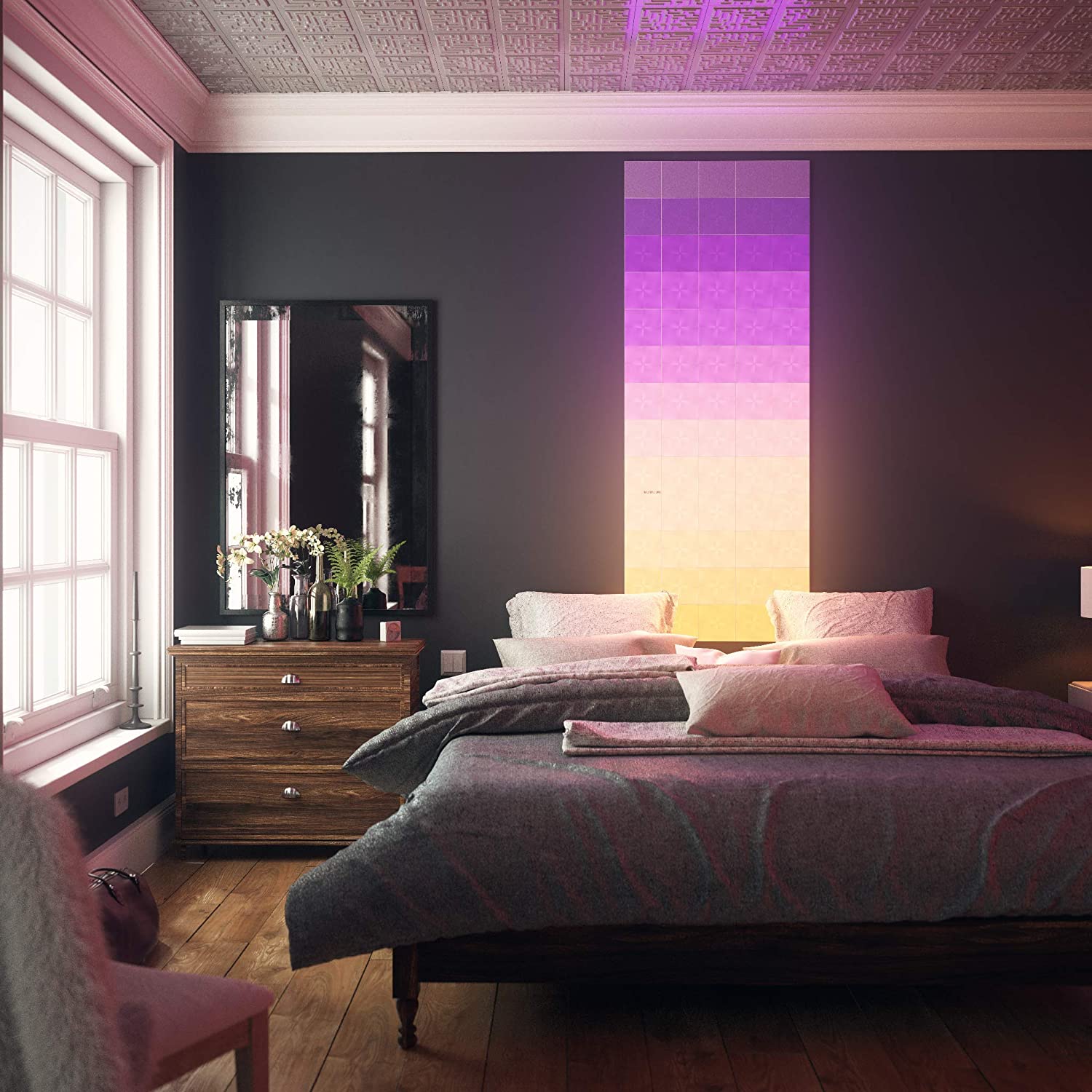 Using the Nanoleaf Panel smartphone app, you can also finely adjust the lighting to meet your needs, thereby providing over 16 million different color options at your fingertips.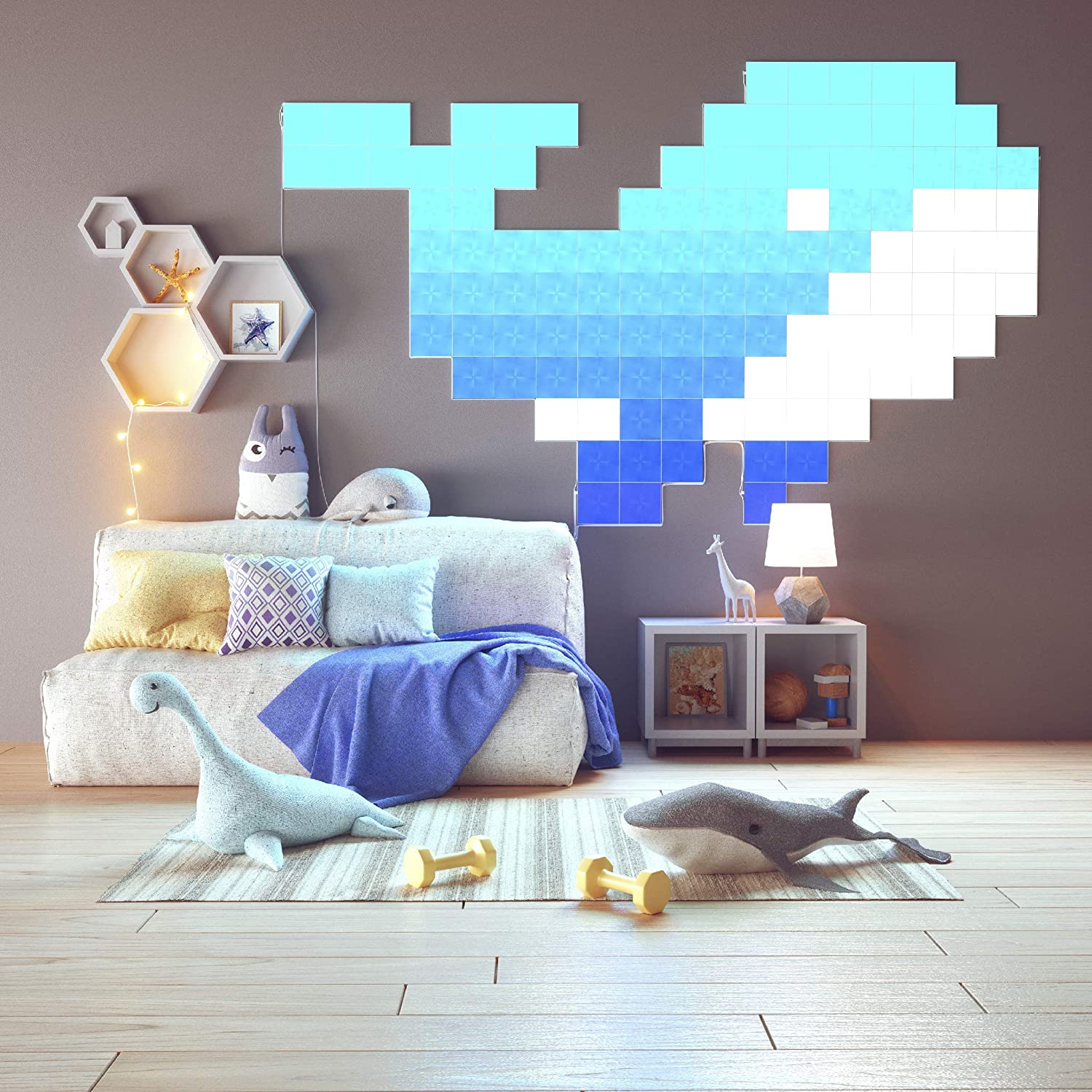 You can even set up a lighting schedule or integrate the panels into your Smart Home ecosystem! Nanoleaf Light Panels are compatible with Amazon Alexa, Google Assistant, Apple Homekit and more.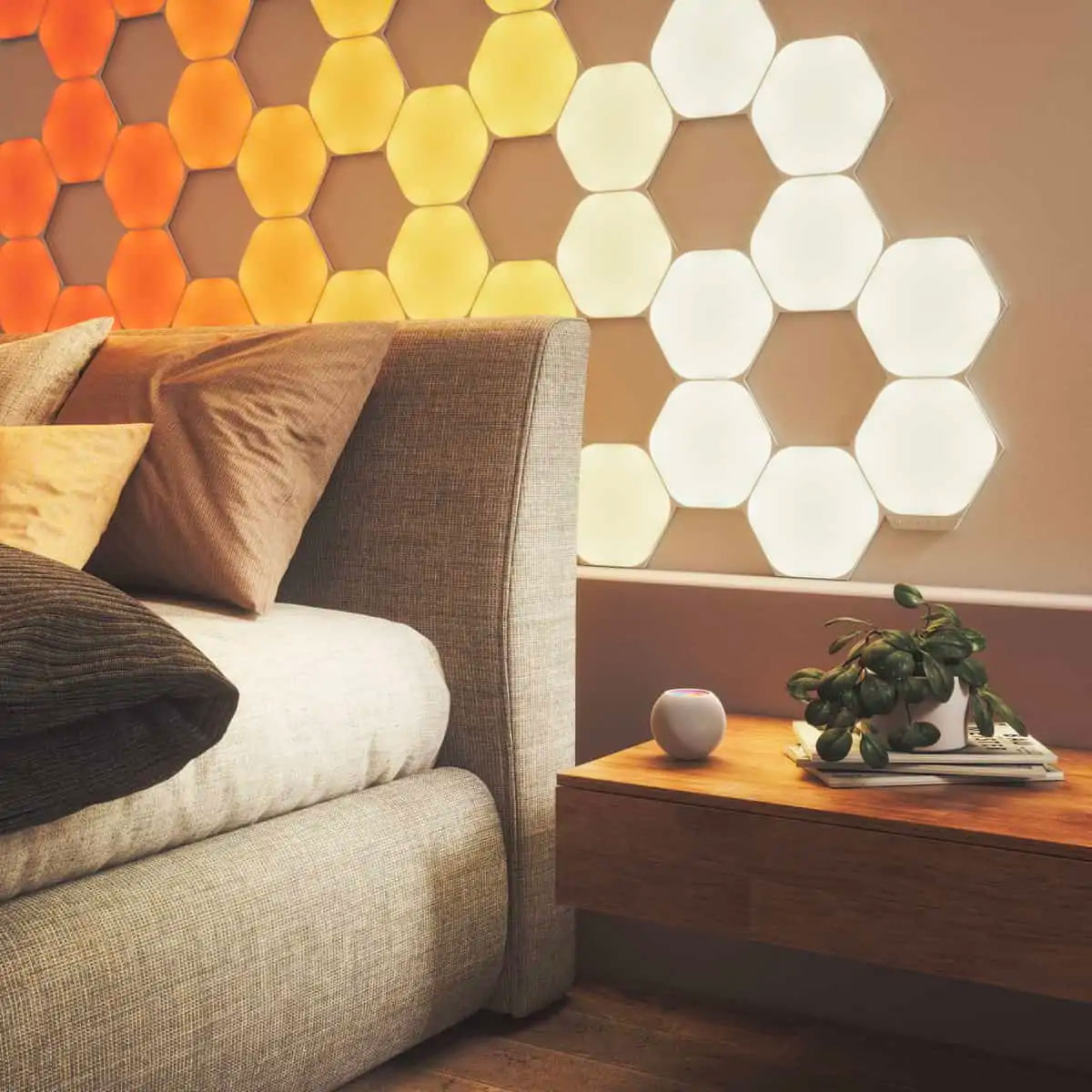 If you don't have any of these smart assistants, fear not. Nanoleaf Light Panels can also be controlled via remote control. There is even a touch control feature so you can adjust the lighting by tapping on the panels with your fingers!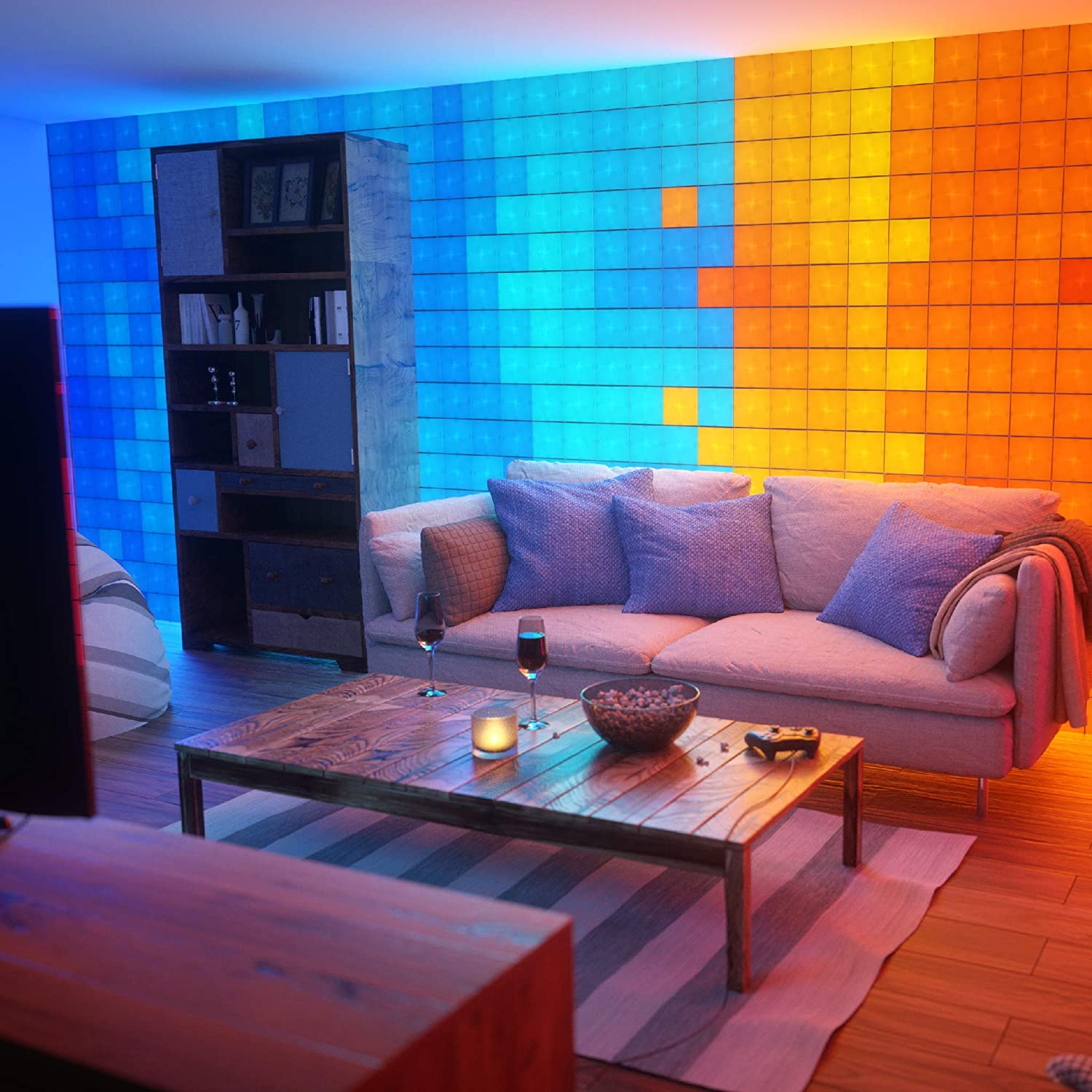 The dimmable light panels also feature something called the "Rhythm Module", which is a music visualizer that causes your lights to automatically dance alongside any music you want to play. So crank up the prog rock and get ready for the laser show!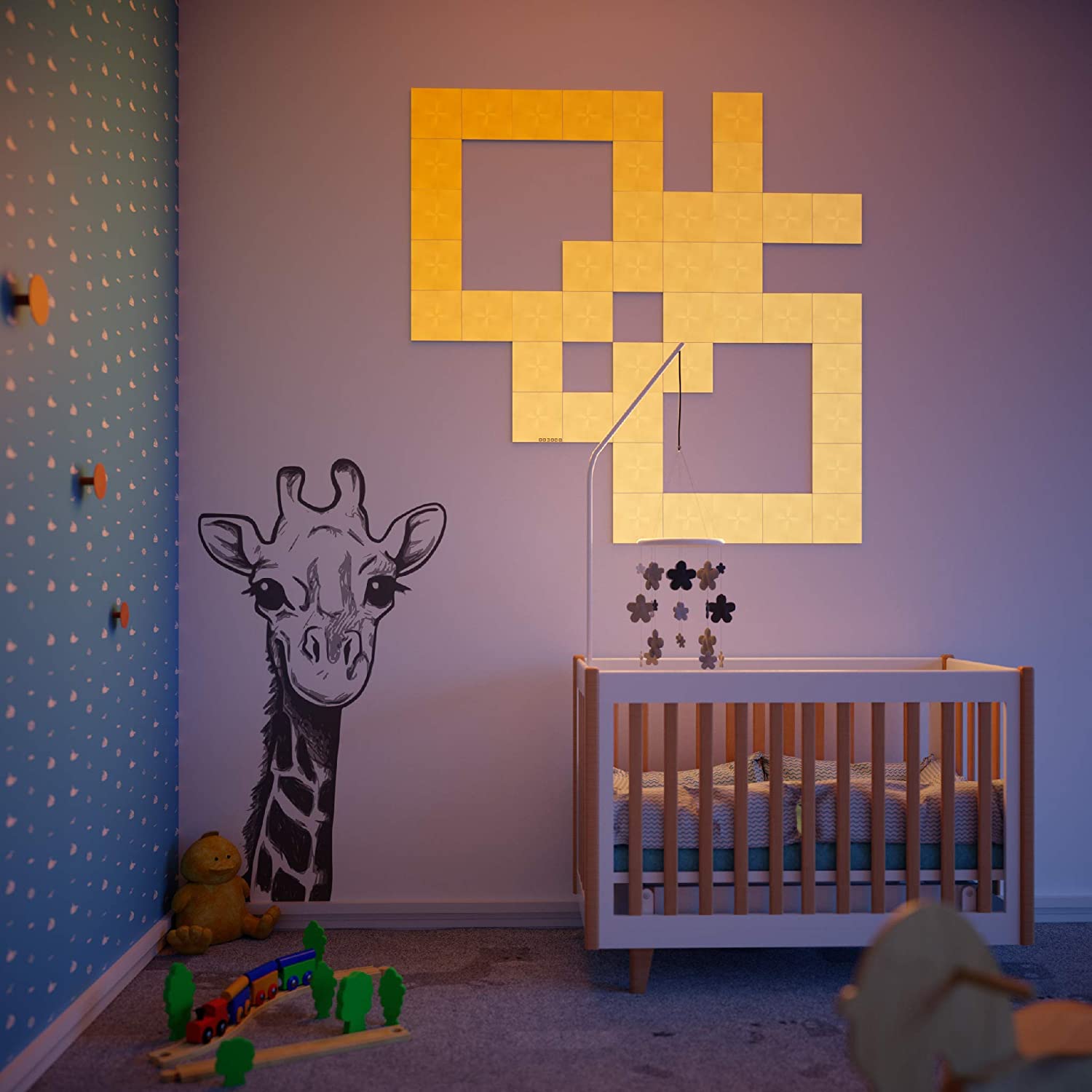 The light panels are lightweight and super easy to set up with the double sided mounting tape that's included with the purchase.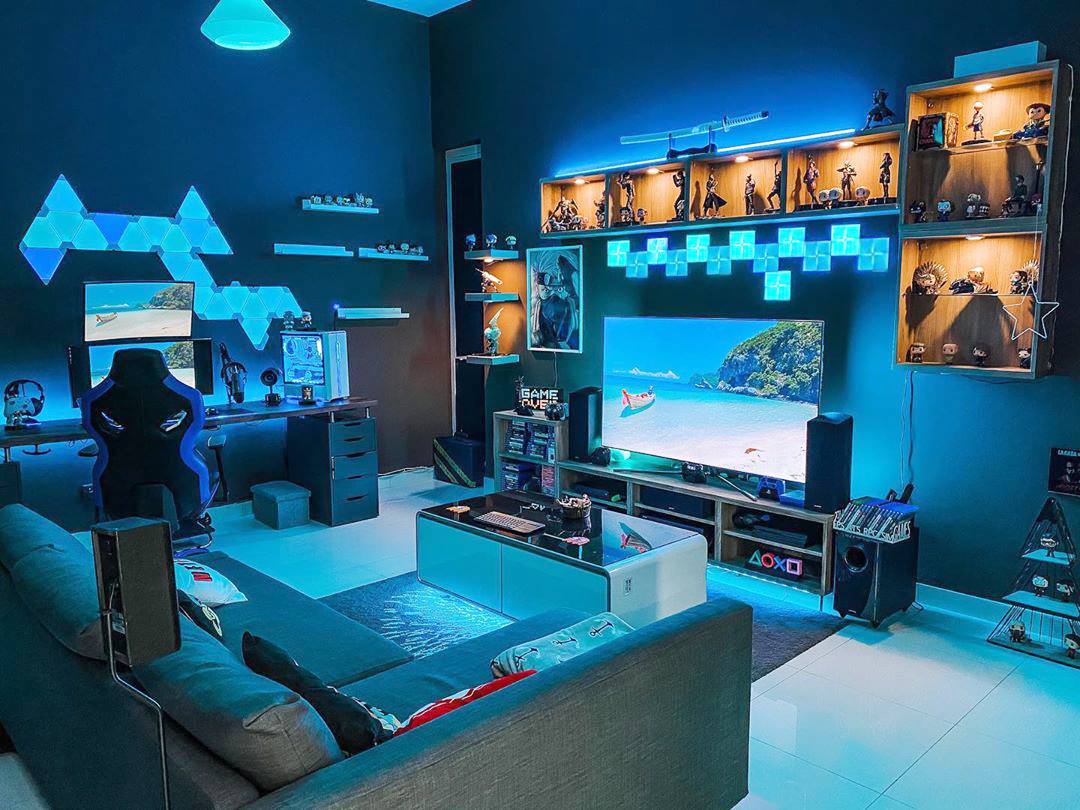 Each individual panel is 8.25 inches (or 21 centimeters) tall and 9.5 inches (or 24 centimeters) wide. The light panels are only about 0.4 inches (or 1 centimeter) thick, so you won't need to worry about the lights making your room feel smaller. In fact, the compact size means that you can get rid of those bulky lamps that are taking up space in your home.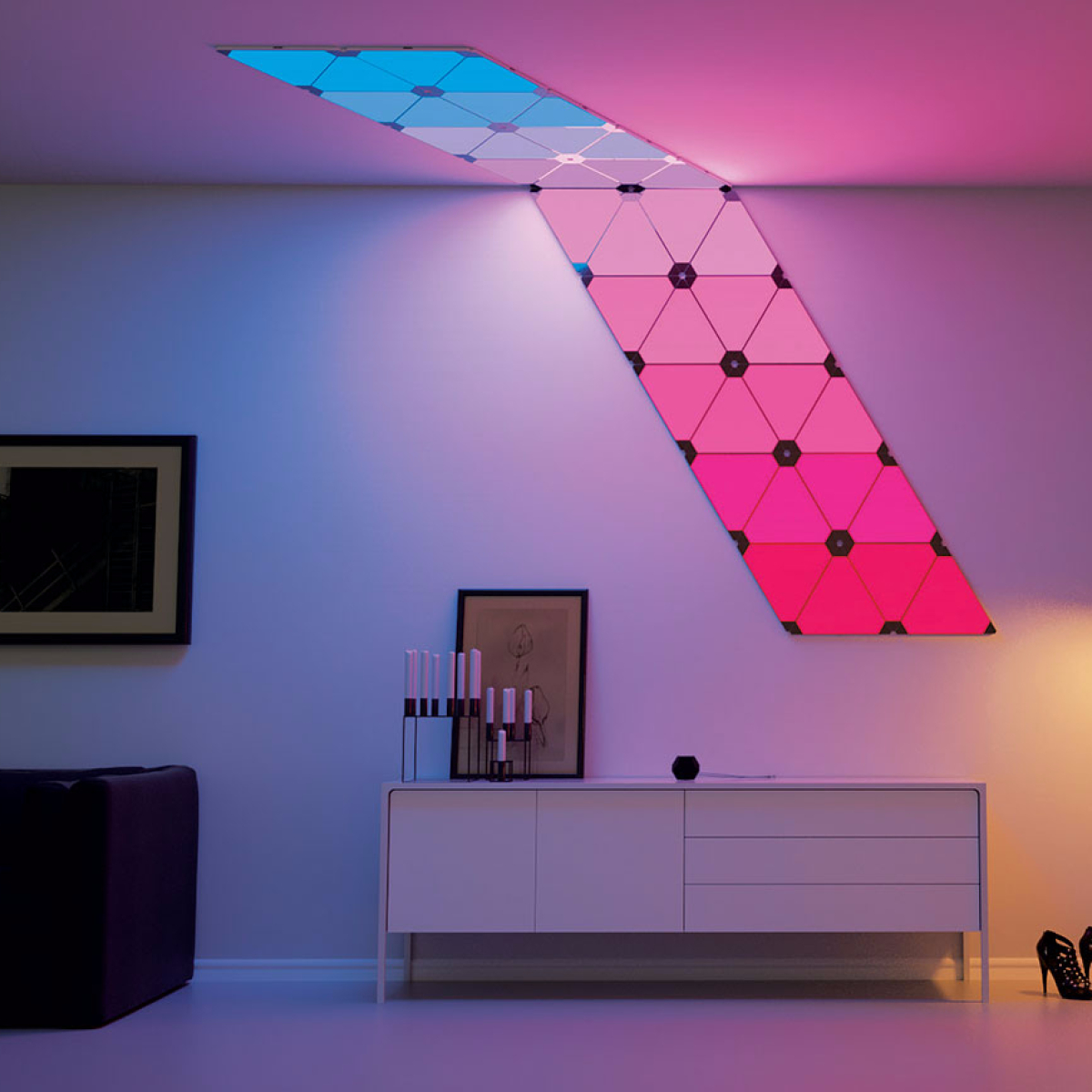 The panels use an LED light source, which means they're eco-friendly and long-lasting. Each smart panel features an estimated lifespan of over 25,000 hours!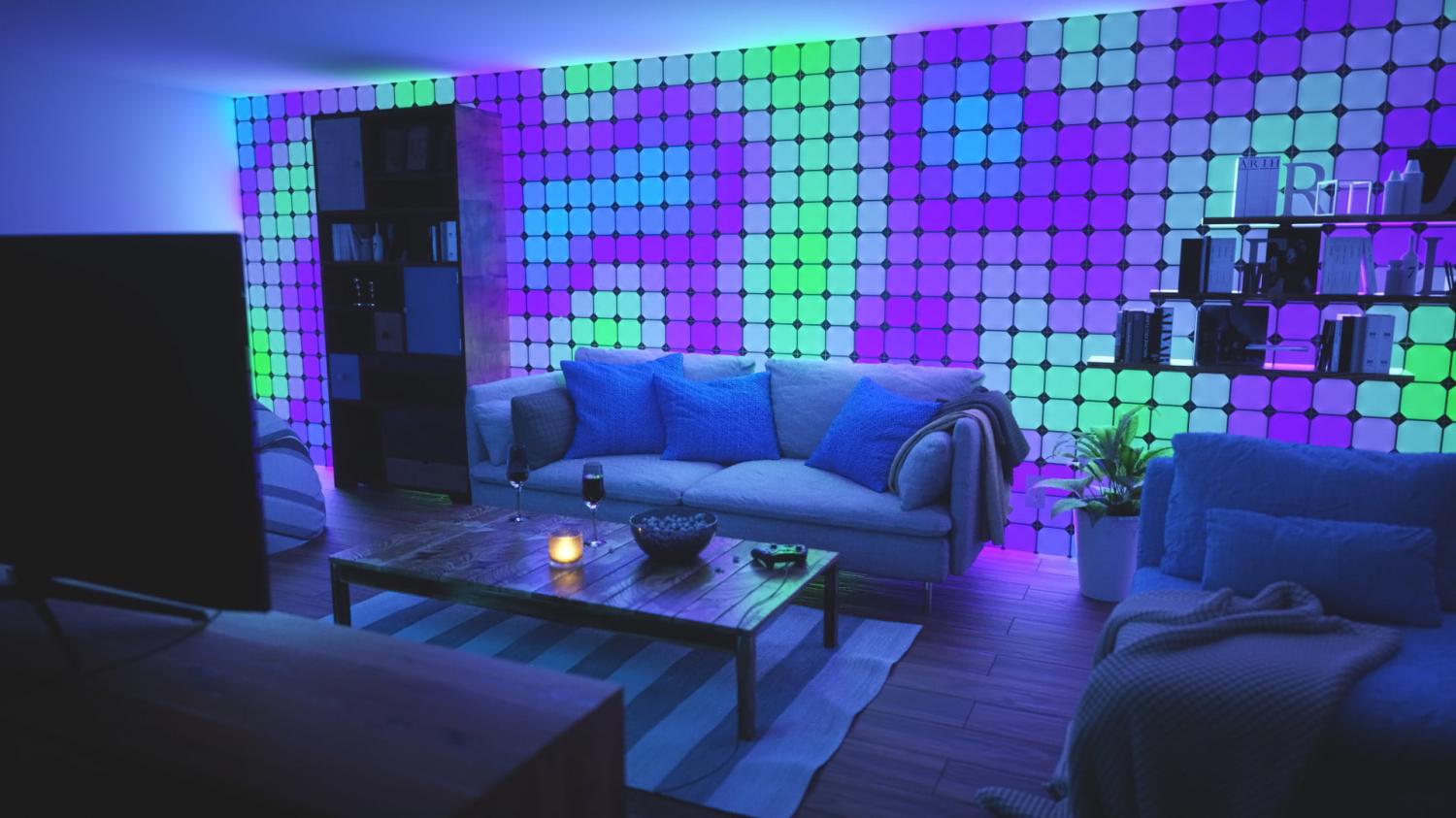 The panels' color channel configuration is RGBW and the color rendering index (or CRI) is 80. I have no idea what that means, but it sounds impressive!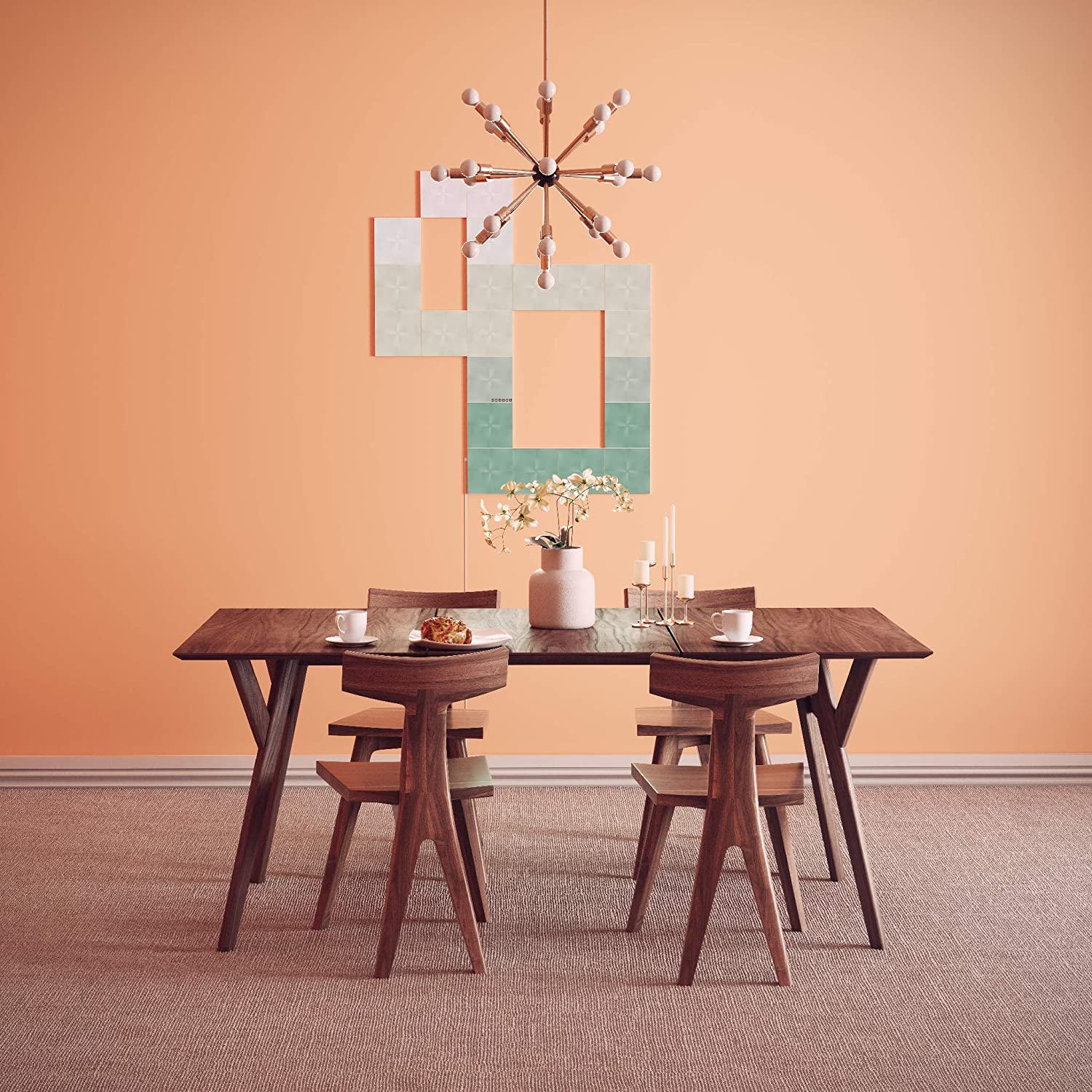 It definitely seems like Nanoleaf is on the cutting edge of interior lighting. Don't believe me? Just check out the many rave reviews left by customers on their website.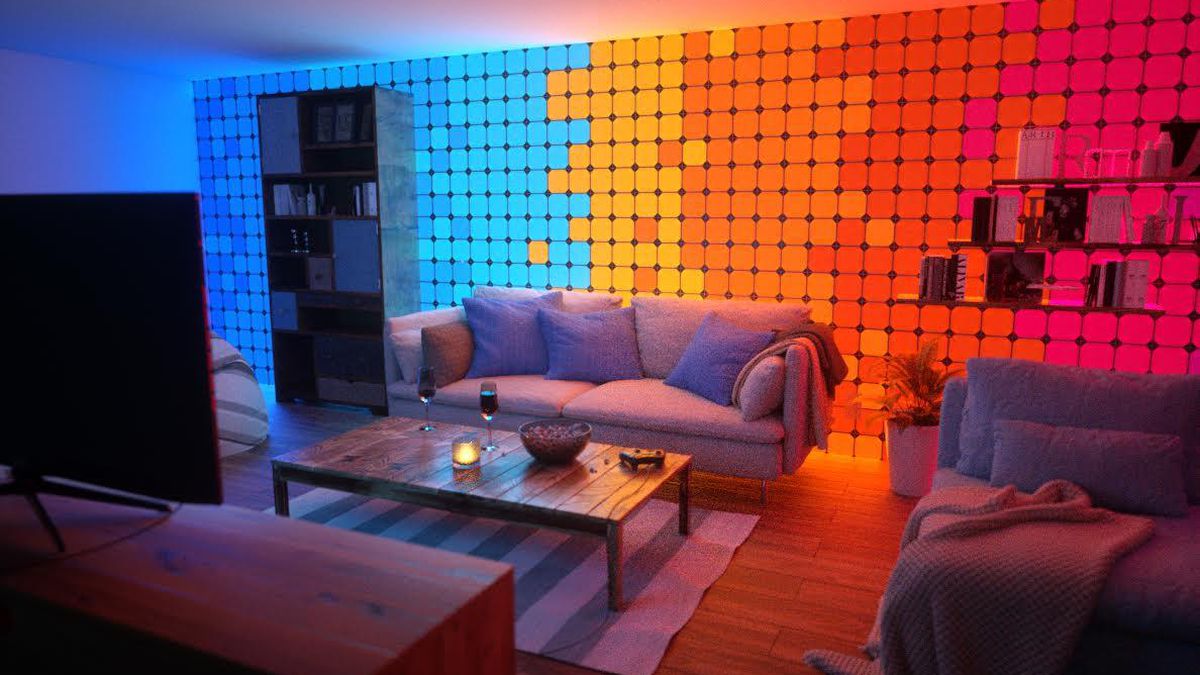 As one such review states eloquently, "These panels made me love smart lighting. Nanoleaf has pulled off an incredibly difficult task in this modern world of ours: Create technology that offers true, beautiful experiences." - Couldn't have said it better myself!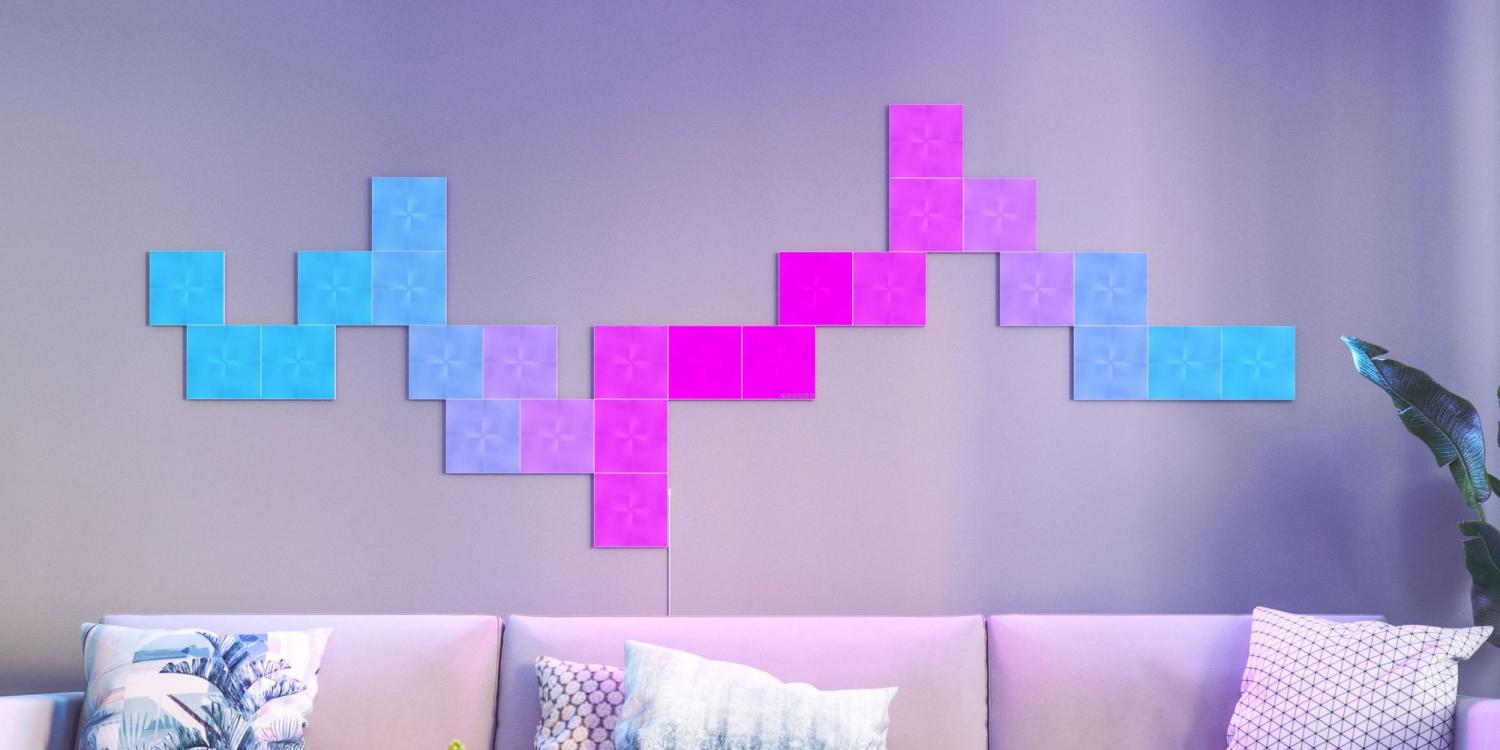 You can currently snag a Nanoleaf Light Panel starter pack for $199. The purchase comes with 9 panels and all of the high-tech features listed above. Plus, the company offers a 2-year warranty so you can rest easy knowing you made a pretty responsible purchase.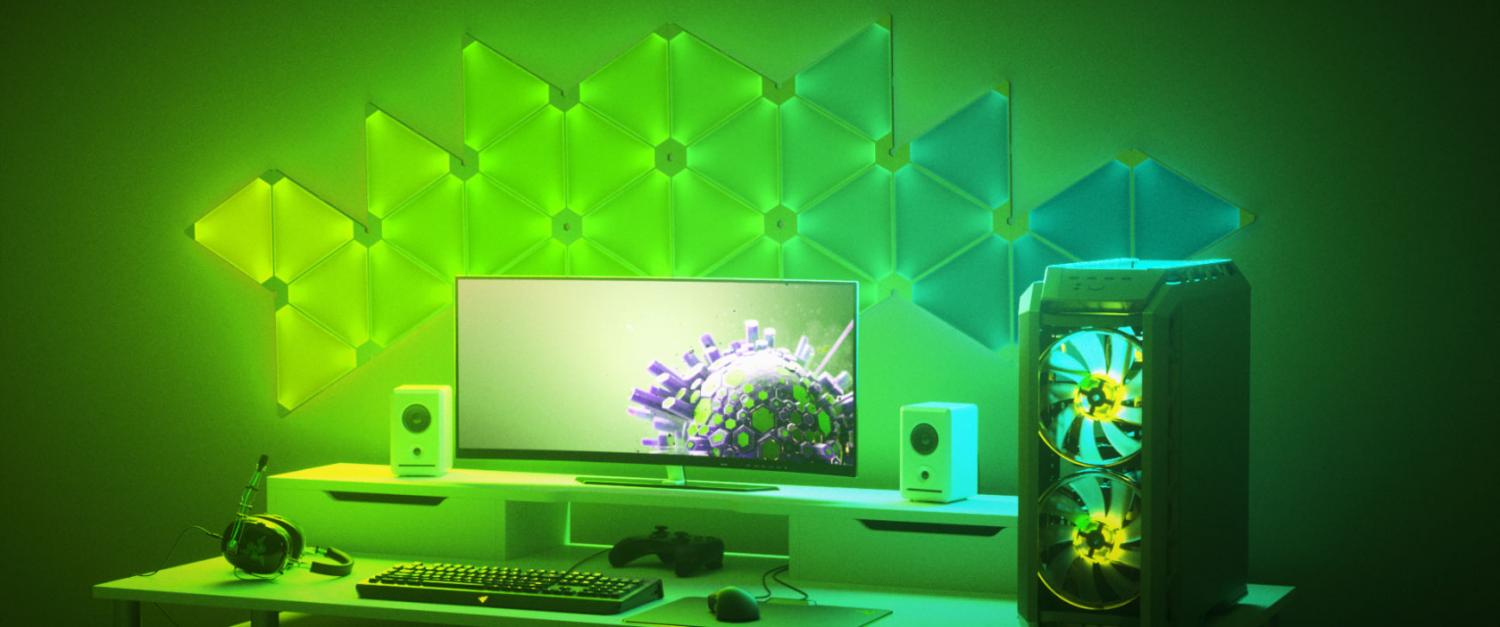 Still not sold? In addition to the triangular smart panels, Nanoleaf sells similar lighting products in hexagonal and square shapes!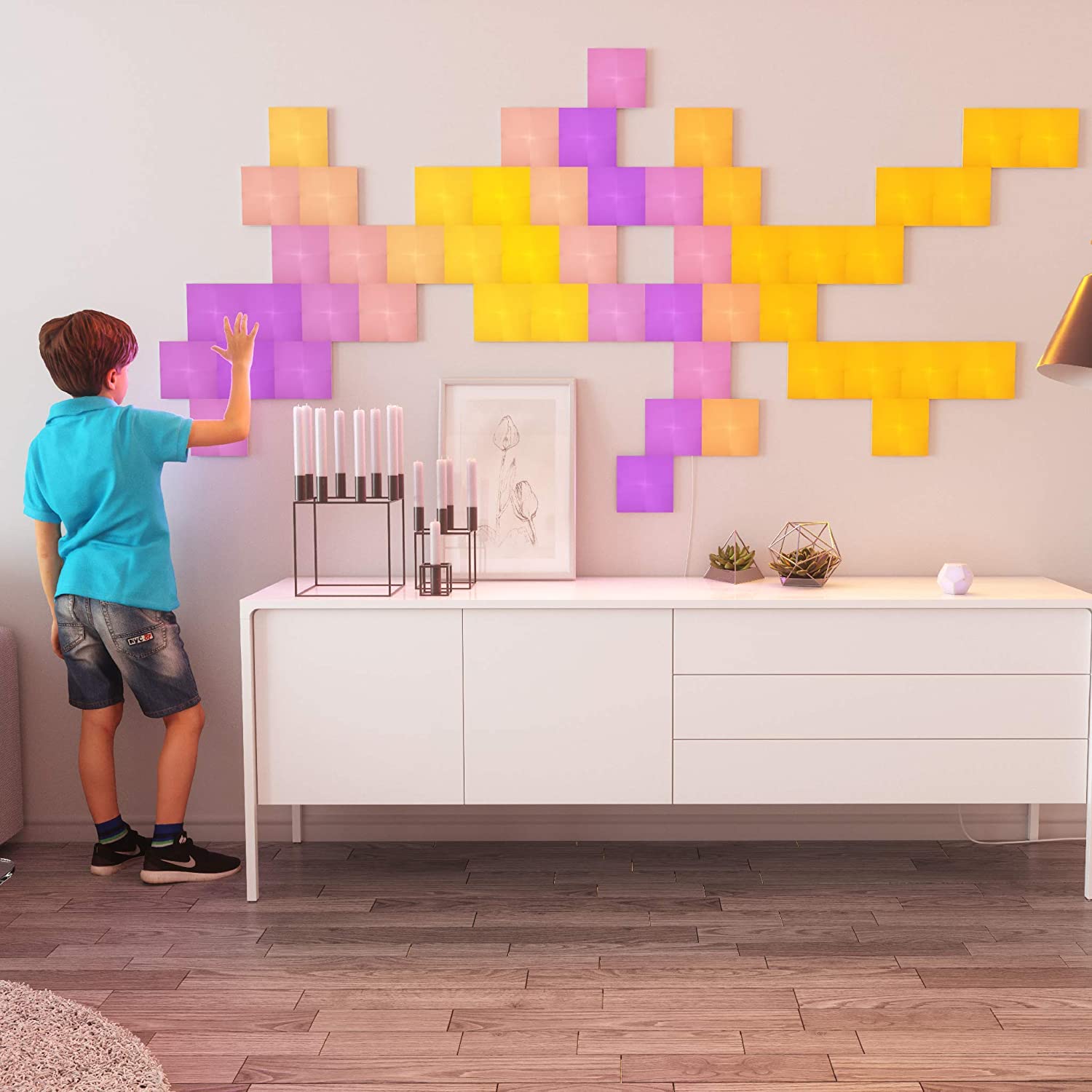 Check out their website for every option available for these incredible Nanoleaf color changing wall panels!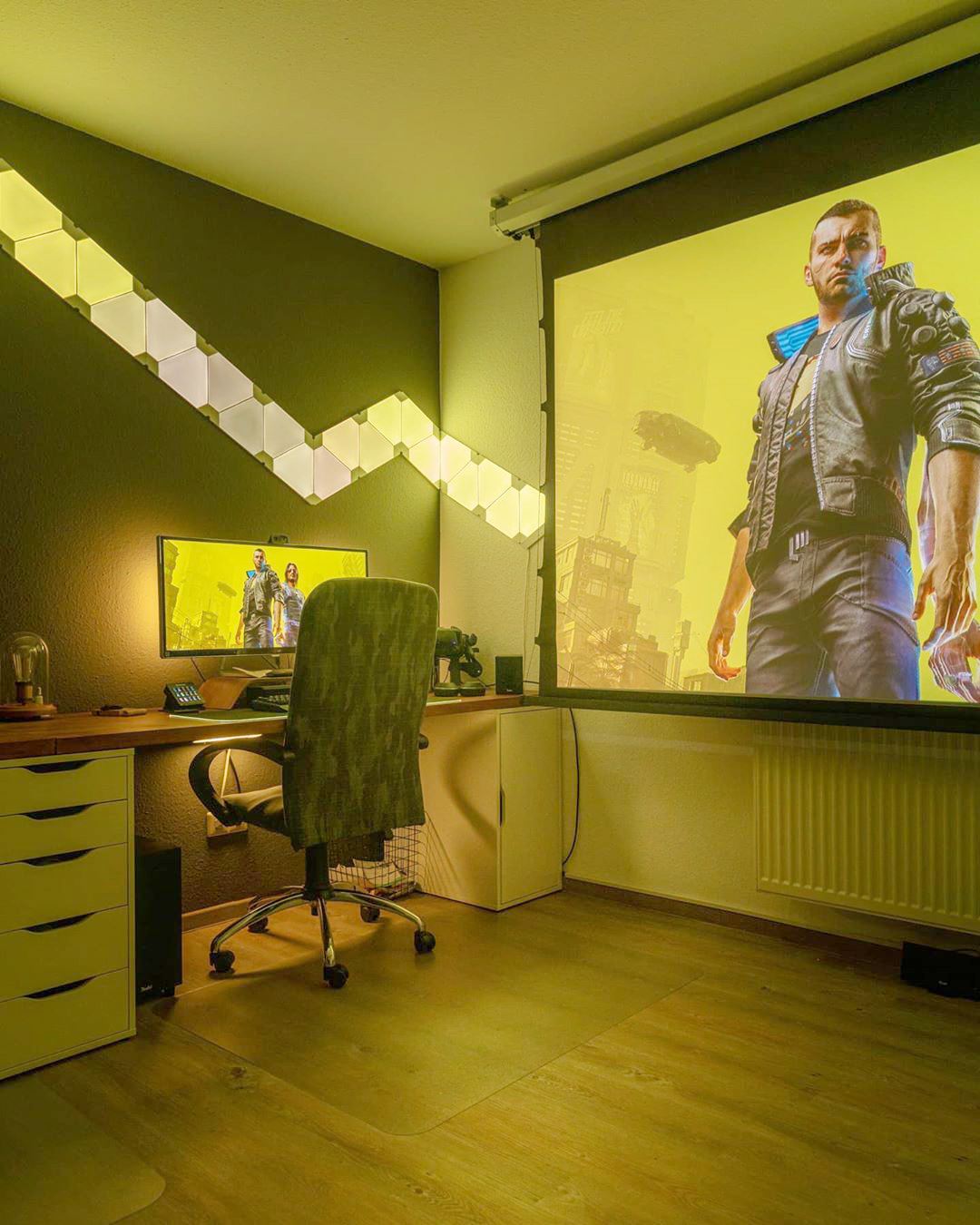 Check out the Nanoleaf color changing LED wall panels in action via the video below!
Subscribe To Our YouTube Channel