Giant N64 Logo Coffee Table
By Ryan on 11/17/2017 10:50 AM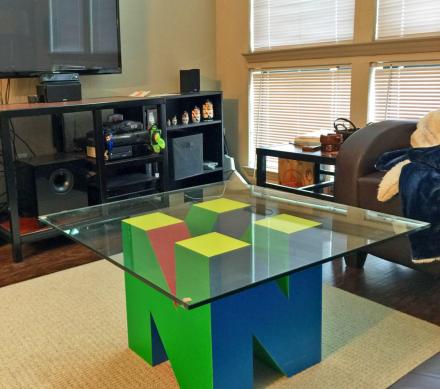 Do you consider yourself a Nintendo fan? You aren't a proper Nintendo fan until you have your very own N64 coffee table. This is an item that is sure to bring back all of the nostalgia of playing all of those classic N64 games from your youth. This coffee table looks like it would have been right at home in Nintendo's offices back in the days when the N64 was the height of high technology. Imagine having this cool logo in your home while you play a retro game.
Remember The Legend of Zelda: Ocarina of Time? Legend of Zelda: Majora's Mask? What about Super Smash Bros and Mario Party? Those were some amazing games. This unique piece of furniture will look great in your game room, Nintendo themed bedroom or man cave, especially if you are still playing Nintendo's 64 bit console in your spare time. Aren't we all? No? Well, you should be. That was a great console.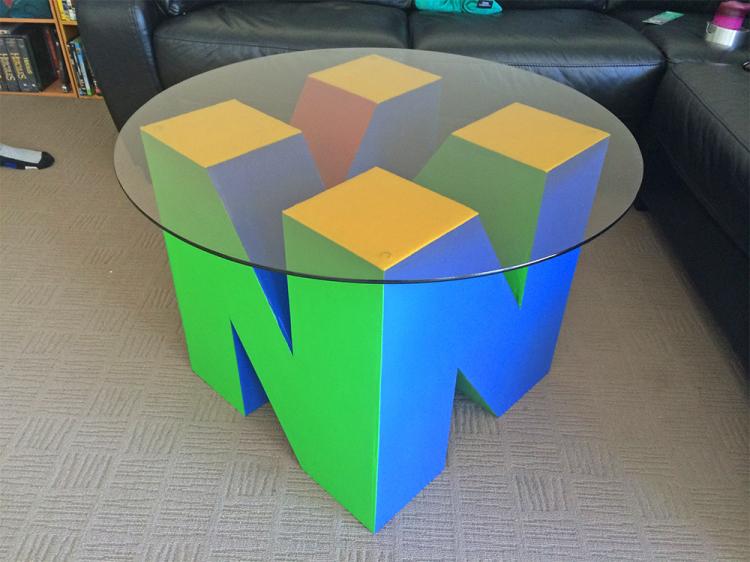 The Nintendo 64 logo coffee table comes as just the base, as you'll then need to fit your own glass top to complete the table. This way you'll be able to use the table however you like, be it a side table, coffee table, and more. This cool N64 table is made to look exactly like the real N64 Logo with each measurement and color being exact to the real thing. The amazingly geeky, retro, and quite nostalgic coffee table measures 18 inches x 18 inches x 18 inches and is made out of MDF with a laminated top.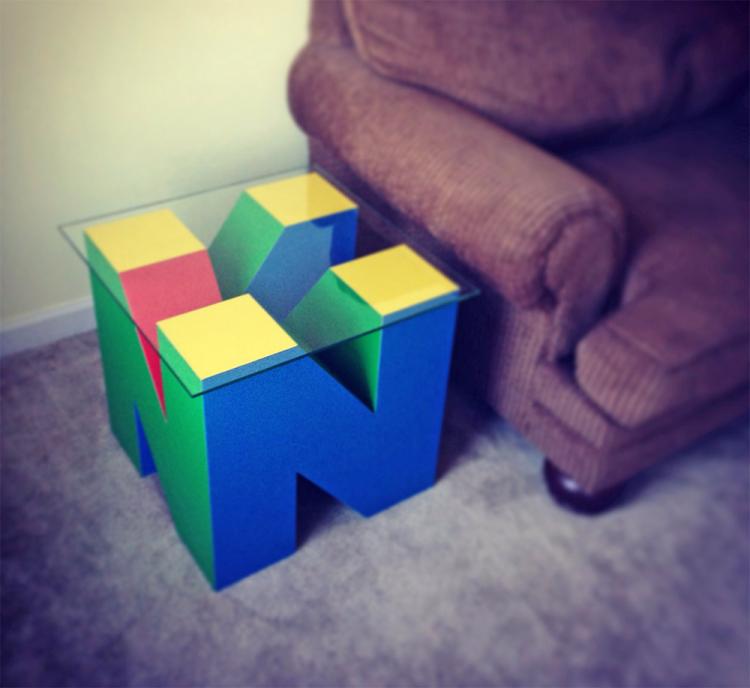 Your fellow gamers will be first impressed and then jealous of your geek furniture. They will also know that you have the most excellent of taste.