Mylo Folding Electric Tricycle Scooter
By Ryan on 12/10/2018 2:50 PM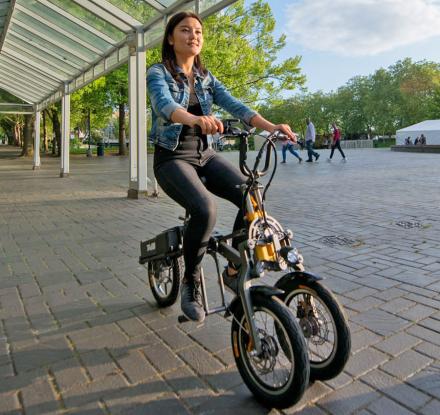 When it comes to scooters, the more wheels the better right? Well, above 4 it becomes a bit unnecessary, but the sweet spot might just be three wheels. And that's just how many this unique tricycle electric scooter has. Best of all, the three-wheeled scooter folds down to a fraction of the size in just a seconds time so you can easily take it in the car, or on a bus or train.
The unique folding trycicle scooter comes with a 36V rechargeable battery that offers up to 15 miles of use per charge, though an optional extendable battery will offer another 15 miles to your range. Each of the batteries takes around 3-4 hours to fully charge.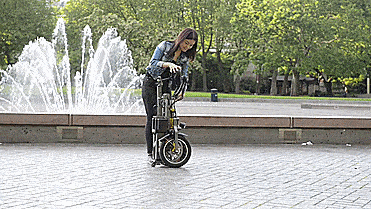 The electric three-wheeled scooter has a maximum speed of 18 mph, features a 250w hub motor along with 3 available drive modes. It has a maximum rider weight of 220 lbs, and can comfortable fit any human between 4-6 feet tall.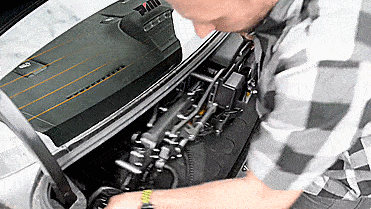 The Mylo three-wheeled scooter folds down to practically nothing by folding the rear-wheel in between the two front wheels of the scooter. When fully folded down, the scooter measures just 17 inches long x 38 inches tall. When fully extended the scooter measures 52 inches long x 15 inches wide x 38 inches tall.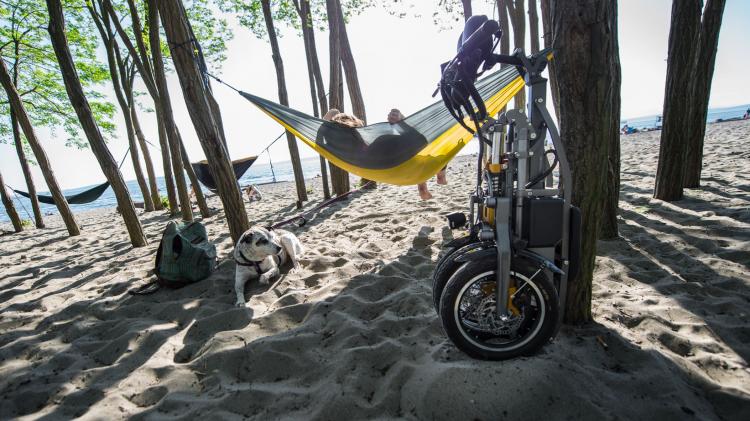 Though the folding scooter does have three wheels, you do still need to balance, as the wheels do bend as you lean. So if you can't balance on a two-wheeled bike/scooter, you won't be able to balance on this three-wheeled bike/scooter.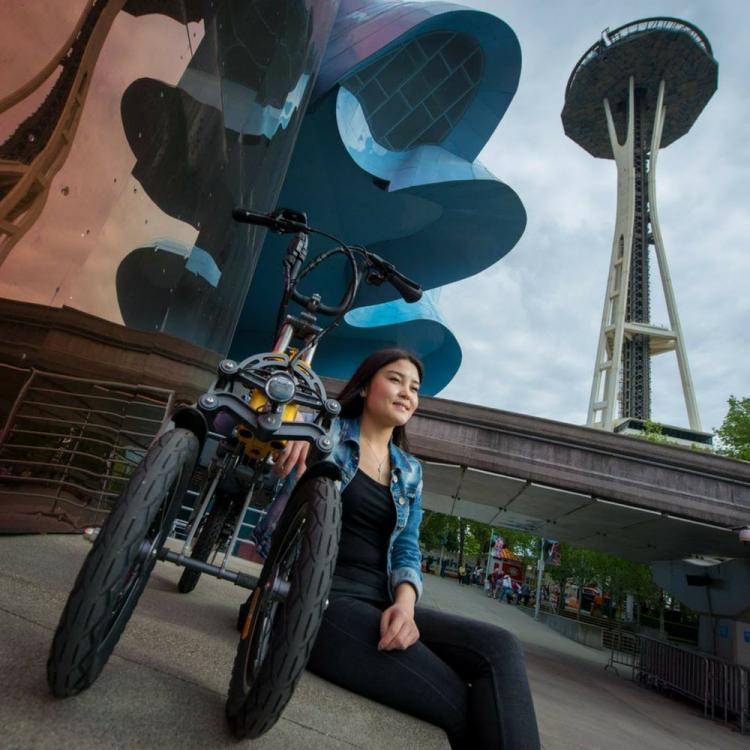 The scooter has wheel sizes of 14 inches in diameter x 2.125 inches wide, the scooter weighs 46 lbs, a 160mm back rotor, a 145mm front rotor, it uses hydraulic brakes, and a throttle activated motor.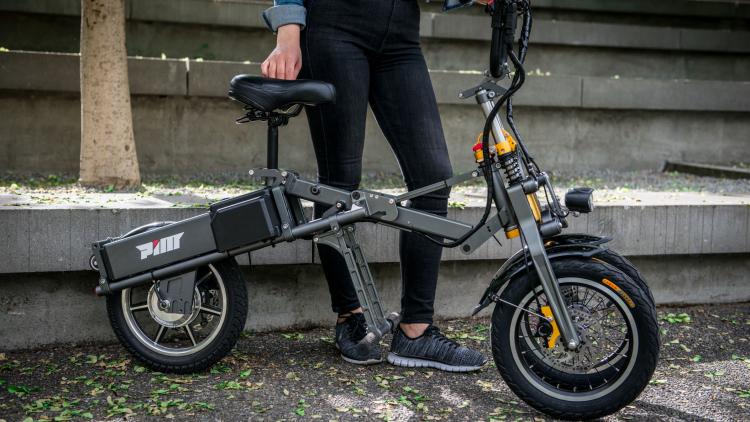 Check out the Mylo Folding Electric Tricyle Scooter in action via the video below.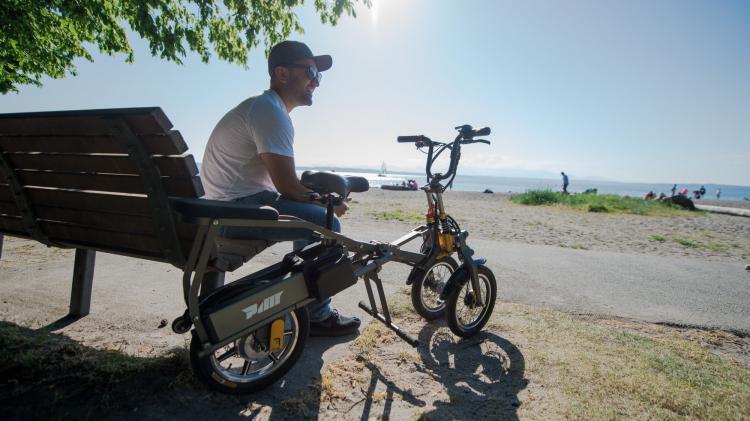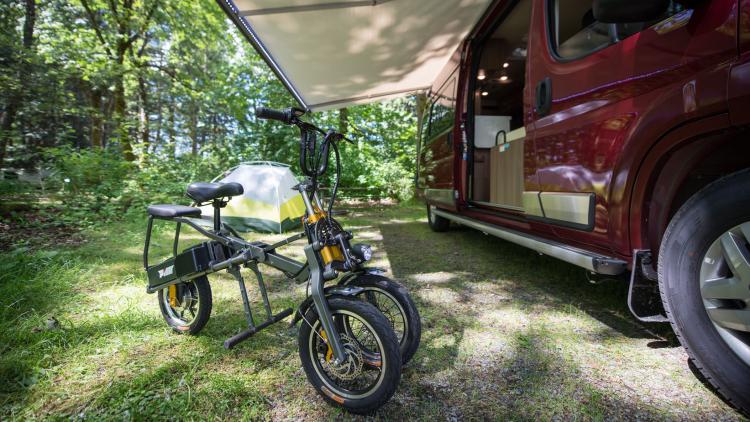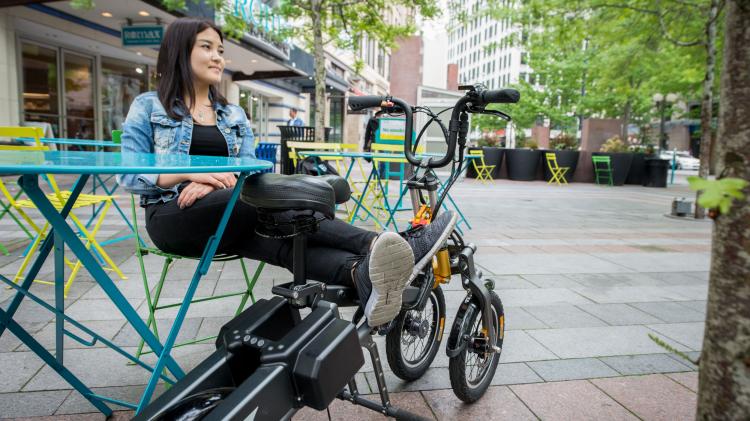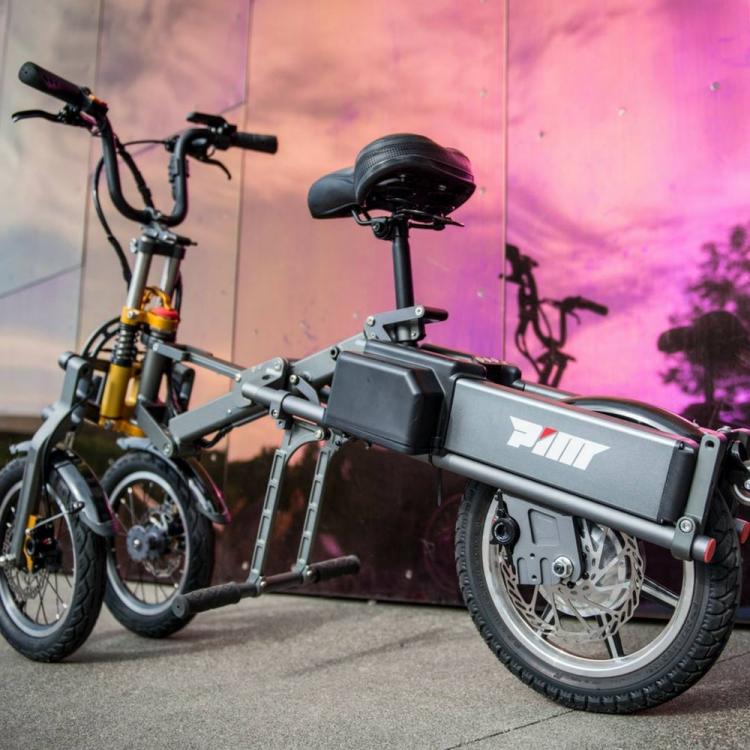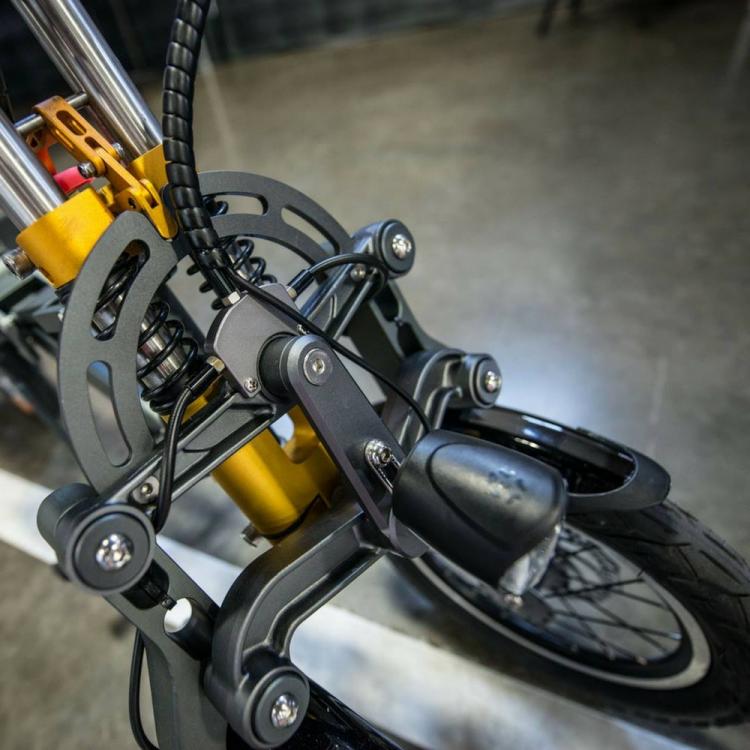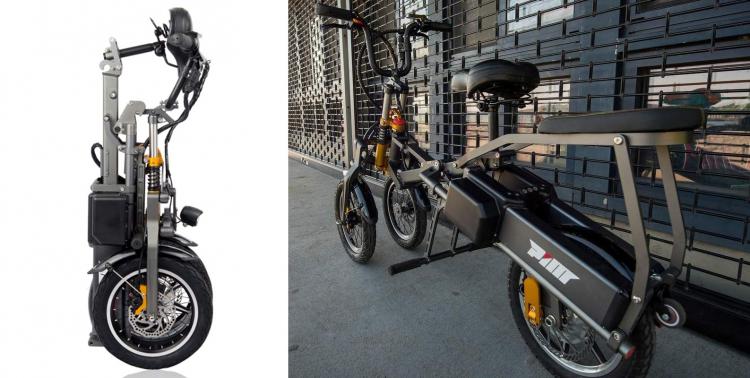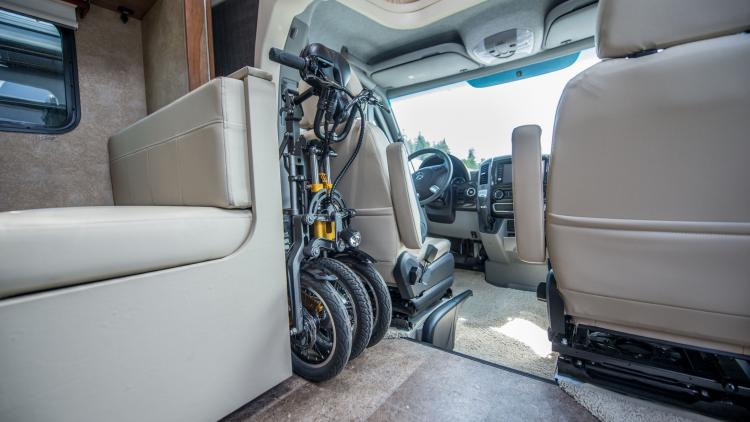 Subscribe To Our YouTube Channel