Moon Night-Light - Touch The Moon To Turn It On or Off
By Ryan on 03/08/2018 5:22 PM (Updated: 07/31/2019 11:01 AM)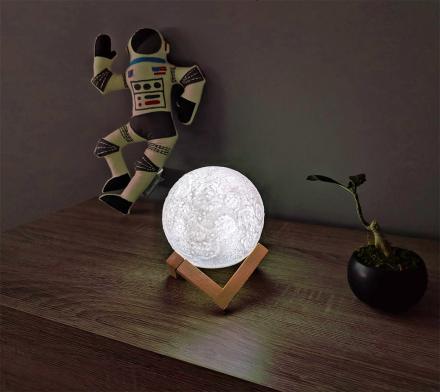 Sure you can buy a few acres of moon land from some shyster who doesn't even own it, but wouldn't it be better to have the whole thing right in your home?! This amazing moon lamp lets you do just that. If your current night-light/lamp is not in the shape of a dinosaur or the moon by now, you've clearly taken a wrong turn in life.
This moon shaped night-light is made to look just like the actual moon, as it's made using precise astronomical data so that every nook and cranny on the lamp is the exact same on the actual moon. It uses advanced 3D printing technology get that extra precise look.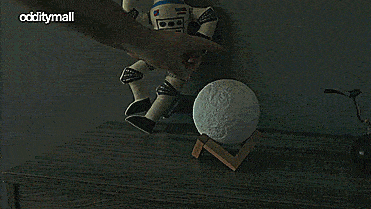 The moon light makes for a perfect accent light in a kids room who loves space, a baby room who will be forced to love space when they grow up, in a man-cave, or just as a night-light in the bathroom so you don't have to turn the lights on in the middle of the night.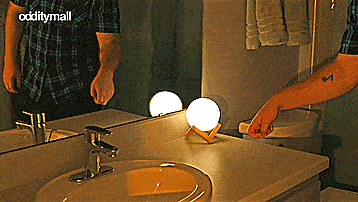 What might be the best part of the moon lamp is how you turn it on. Just give it a tap to switch through modes. The sensor inside the moon is so precise that you barely have to touch it to turn it on/off. Even more awesome, is that you can just knock on the surface that it's on to turn it on as well. Or even just stomp the ground!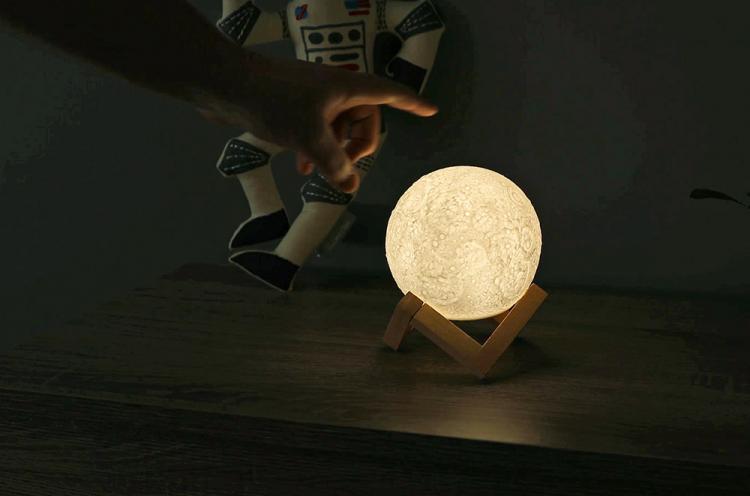 This lunar lamp comes with a wooden stand that may look like an optical illusion but it works quite well to hold the night-light up just perfectly. You can also attach to it a string to hang it from the ceiling. This way you can make it rotate or swing while it's glowing to make it look extra awesome.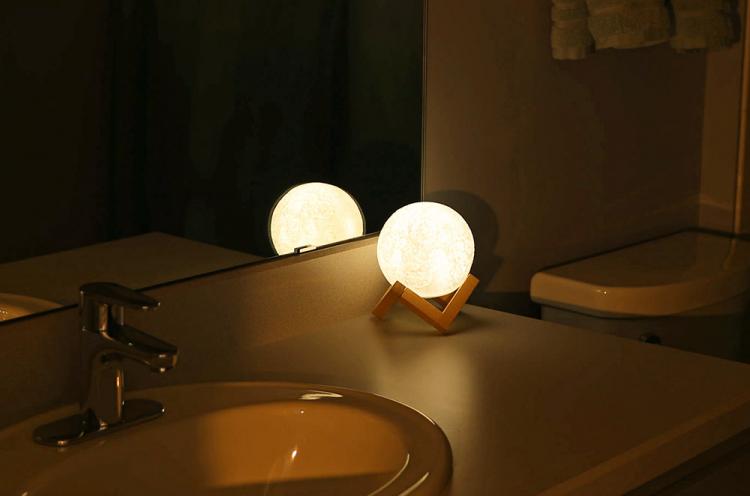 Check out the glowing moon lamp in action via the video below.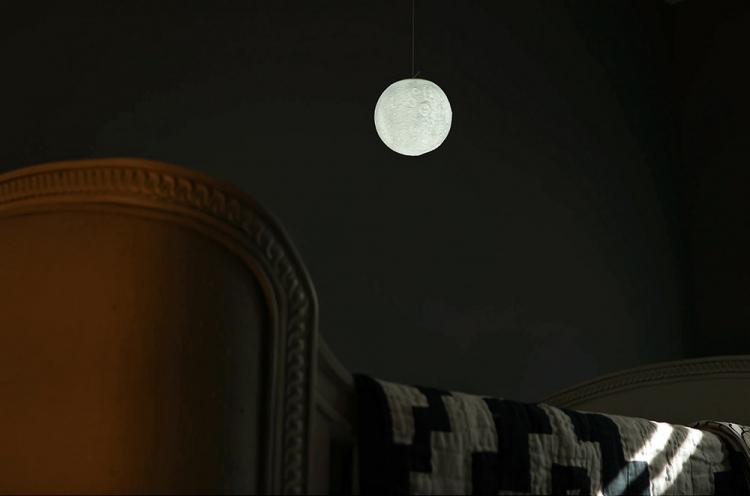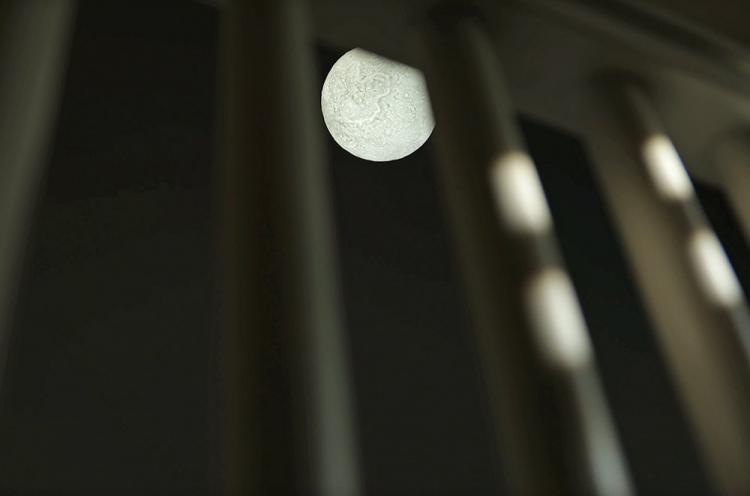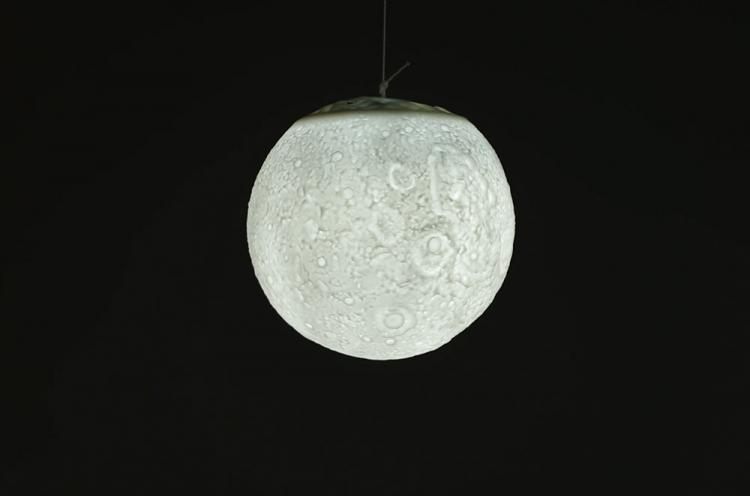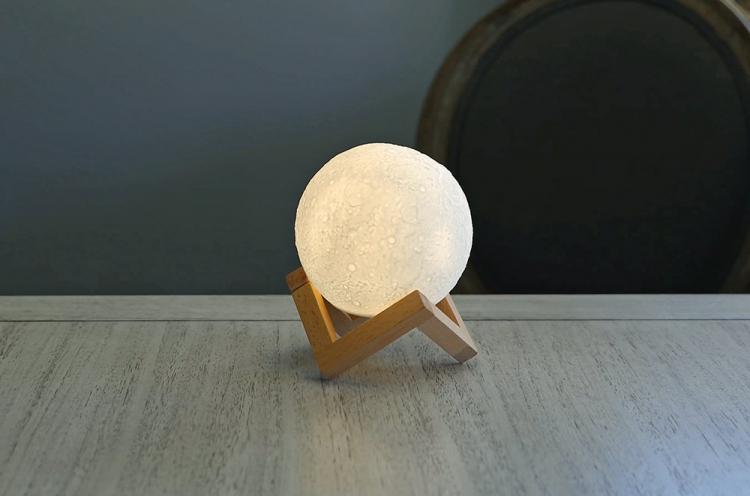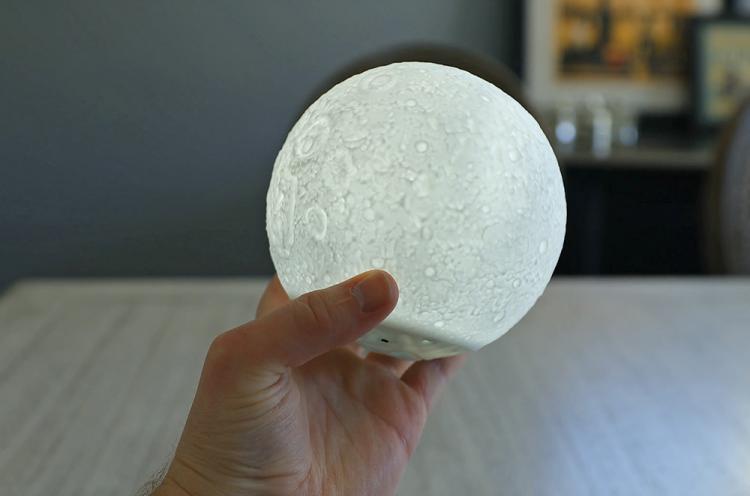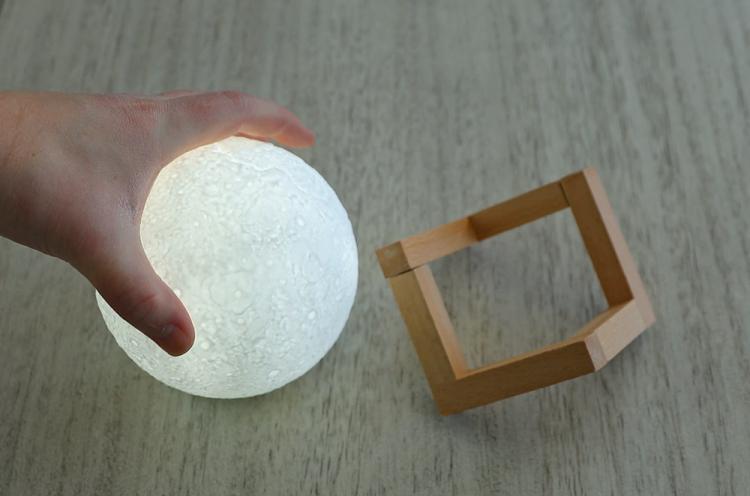 Subscribe To Our YouTube Channel