This Moon Globe Calendar Shows The Current Lunar Phase Of The Actual Moon
By Ryan on 04/21/2016 5:52 AM (Updated: 02/19/2019 4:40 PM)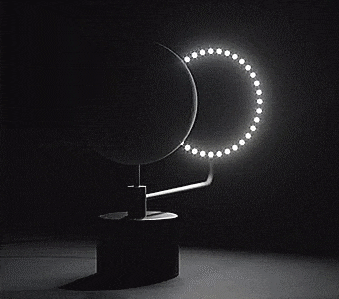 'MOON' is the worlds first topographically accurate lunar globe that actually displays the current lunar phase of the real moon at any given moment using a light that rotates around the globe. The light represents where the sun is in respect to the moon and very slowly will rotate around the moon shining light onto the moon's surface, and assuming you have the correct angle pointed towards you, it will look just like moon when you look up at it in space. Plus, for the first time ever, you can now see the dark side of the moon that we never get to see.
Designed using data straight from NASA, the moon globe even has the surface of the moon replicated perfectly so that all of the craters, ridges, and elevations on the real moon will cast shadows and show indents on this real-life rotating lunar calendar using a set of rotating LED lights. Plus this moon is a 1/20 million replica of the actual moon's size.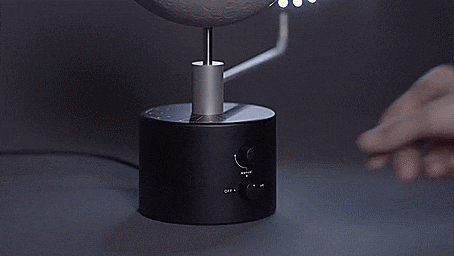 The rotating lunar calendar is roto-casted from a polyurethane resin, whereas the frame is built from a powder-coated steel and CNC machined aluminum, it comes with a jesmonite base, a certificate, a team patch, and a set of 4 A5 postcards that spell out MOON. The actual moon part of the device comes in two different sizes, one of which measures 6.8 inches in diameter, and a larger version that measures 11.8 inches in diameter.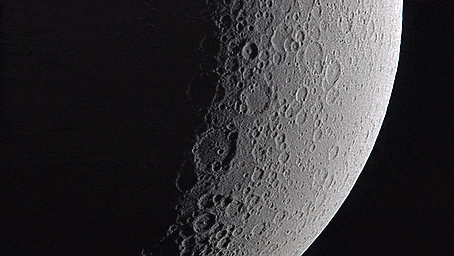 You can rotate the faux sun's light on the moon yourself to set the current day, or you can also preview a demo mode which lets you view a complete lunar month in just 30 seconds in case you wanted to quickly show it off to some friends. Although when not in demo mode, a full lunar synodic month will take around 29 days, 12 hours, 44 minutes, and 2.8 seconds.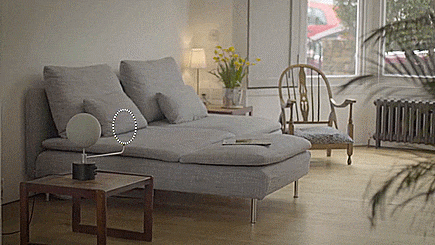 The rotating lunar calendar has an arm length of 10.23 inches, needs a table surface of 21.6 inches in diameter to be able to fully rotate, uses a 100-240V 50/60 Hz, 5V power adapter, weighs 3.15 lbs, and measures 14.5 inches long x 13 inches tall x 7 inches thick in its overall dimensions.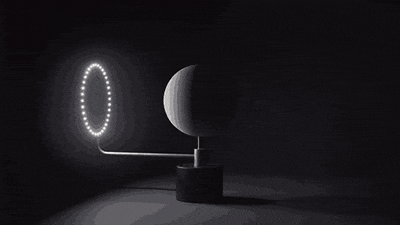 The MOON globe rotating lunar calendar is currently in a funding phase on Kickstarter with an estimate delivery date of November 2016, so go reserve yours now, or get more information on their website, and be sure to check out the MOON calendar in action via the video below.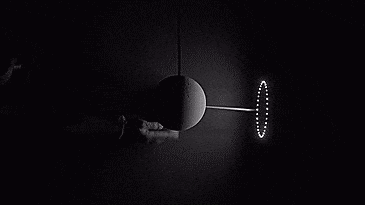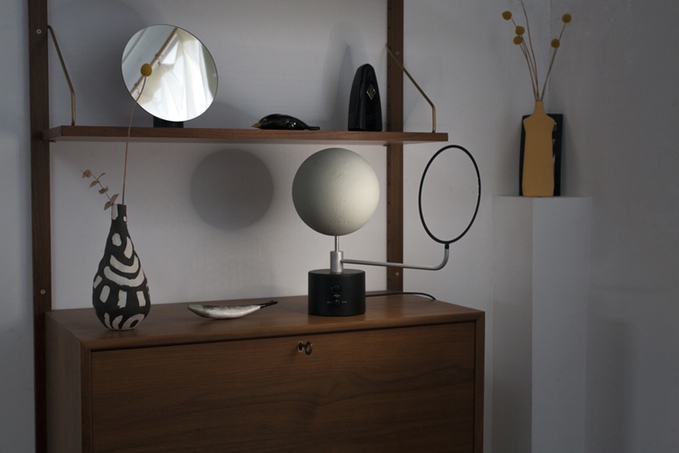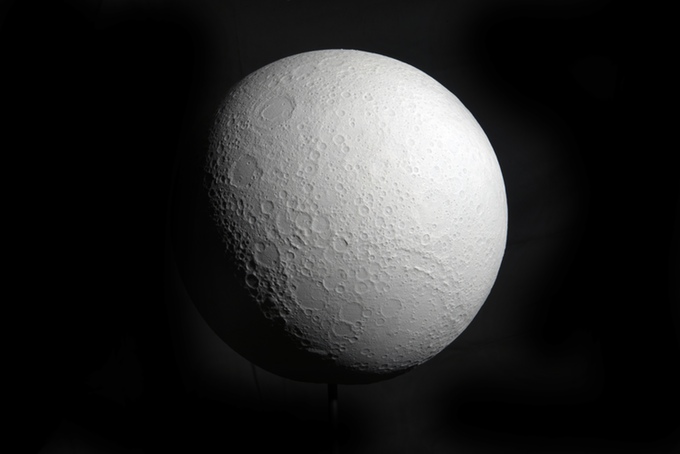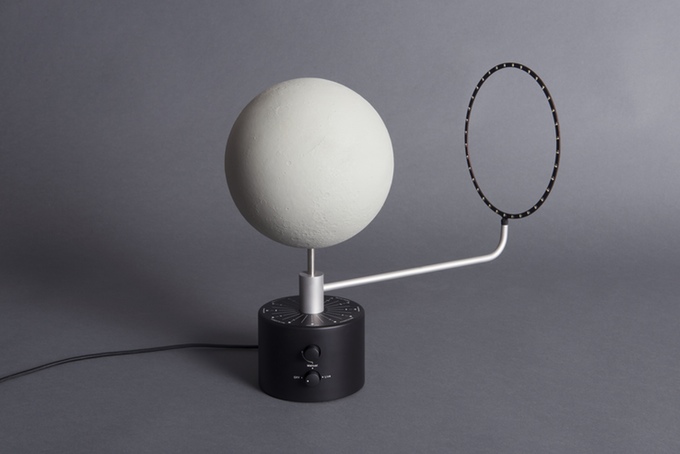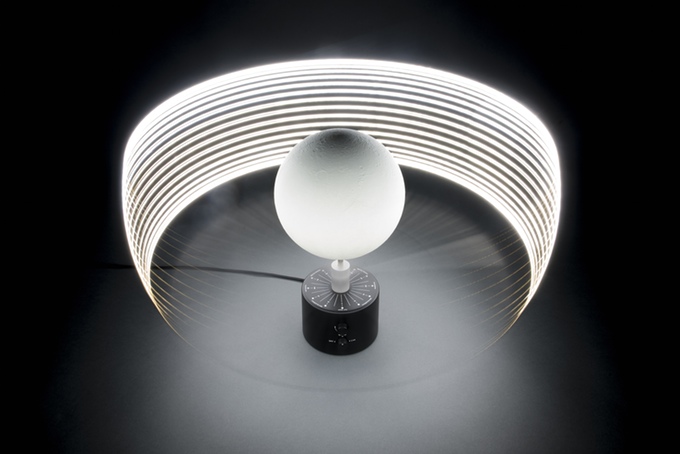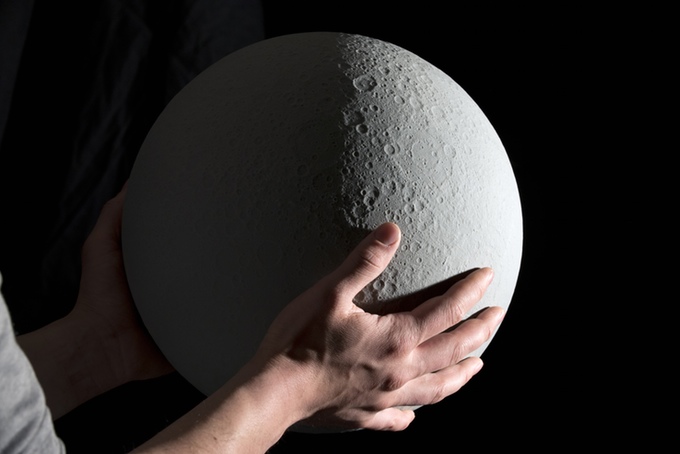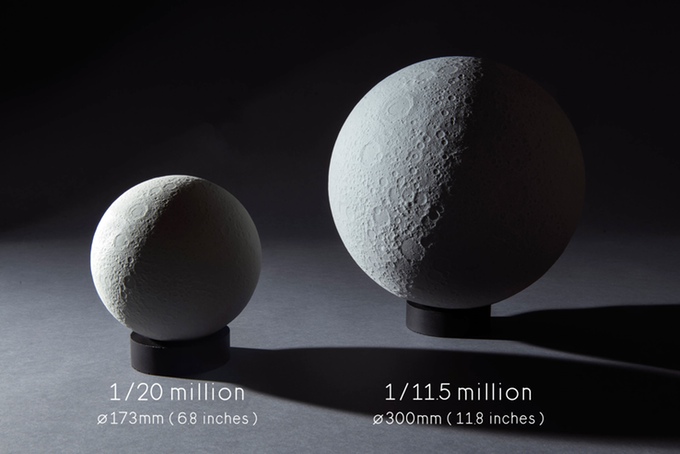 Subscribe To Our YouTube Channel