This DIY Kit Lets You Grow an Adorable Turtle Made From Succulent Plants
By Ryan on 07/25/2019 11:08 AM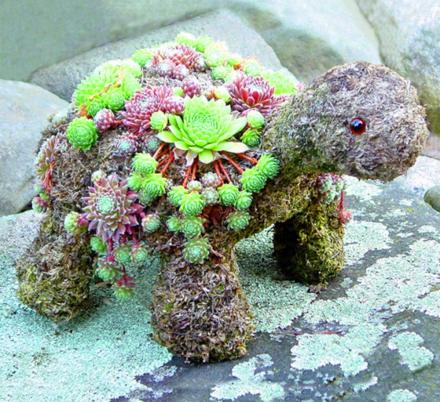 If you love turtles as much as we do, chances are you probably already have the turtle shaped garden hose hider. If you also happen to love succulent plants, you're probably going to really love this DIY kit that lets you create an adorable turtle made entirely of succulent plants. The seeds of the succulent plants come pre-seeded, and all you have to do is nurture the plants and take care of them to have them blossom into an awesomely cute little turtle.
If you're like me, chances are you've mass-murdered hundreds of plants in your home by simply being a bad plant owner with good intentions. That's what makes succulent plants so great for busy people, and people who aren't looking to spend hours per week caring for their plants.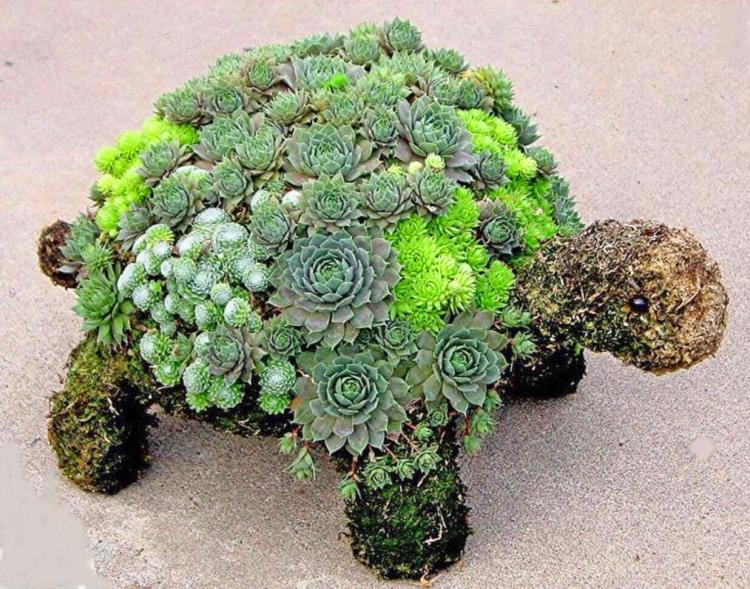 Not only are succulent plants incredibly beautiful, but they're actually super easy to take care of. They can be placed both indoors or outdoors, for starters, and since they're drought resistant and hold water for long a duration, this way you can be a bad planter owner for quite some time before they actually die.
When you order the turtle shaped succulent plant base, you get everything you need to get up and going with your succulents, including short easy to follow instructions, along with your own variety of unique and beautiful succulent plants. The turtle is very easy to put together, and will shortly bloom into an incredibly nature-esque turtle that you can place in your home or at the office.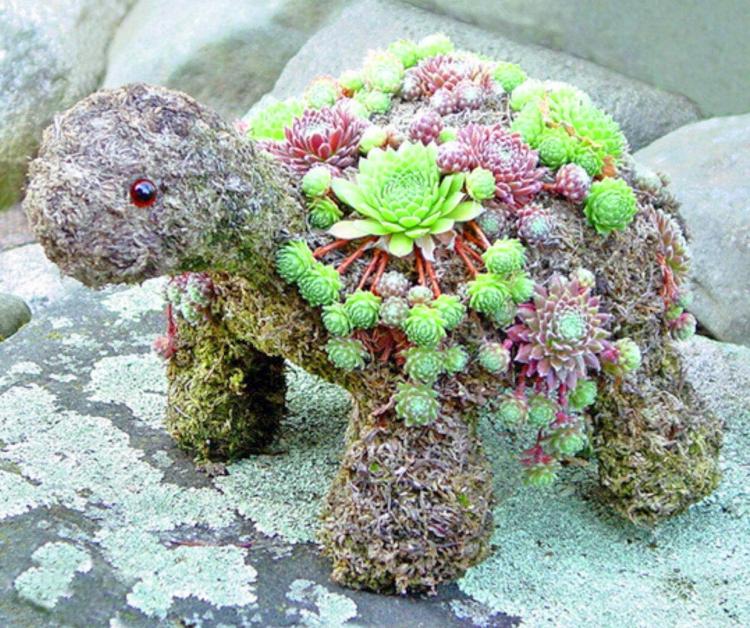 The turtle made from succulent plants is made using terra-cotta pots, chicken wire, along with a slew of succulent plants/seeds. It's great for use both indoors or outdoors, and comes in three different sizes to choose from, a small version which measures 9 inches long, a medium version which measures 10 inches long, and a large version which measures 11 inches long. Just select your preferred size within the drop-down menu on the purchase page.