This Pinching Fat Belly Mug Is Designed To Perfectly Match Your Lifestyle
By Ryan on 08/01/2022 11:27 AM
When it comes to coffee mugs that match my lifestyle, there's of course the sloth mug, and of course the coffee pot mug, but this new one we came across might just take the cake! It's a hand-crafted mug that's made to look like a hand is pinching a chubby belly, as if to say: "why is this still here after I just exercised for 10 minutes?!".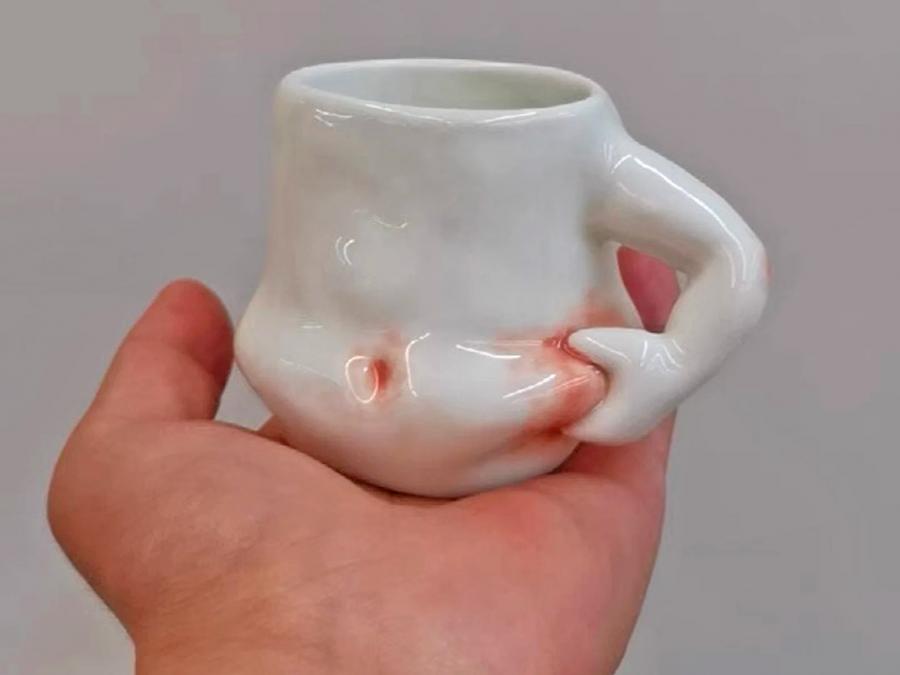 Credit: julyzhu
The cute pinching belly mug is made and sold by the Etsy shop julyzhu, which each one is hand-sculpted from ceramic materials. It makes for the perfect gift for yourself, if you're staring your new journey into fitness and maybe need a little motivation with each morning coffee!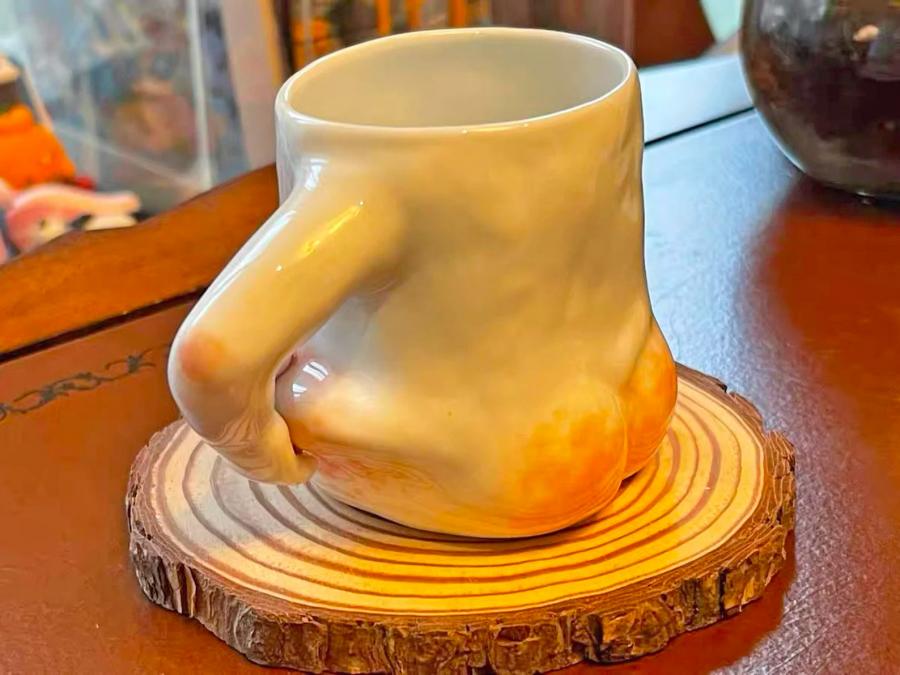 Credit: julyzhu
The unique design of the mug makes the arm that's pinching their own belly fat into the actual handle of the mug. So when you pick up the mug, you're actually holding the litter persons arm while you sip coffee or tea from their torso.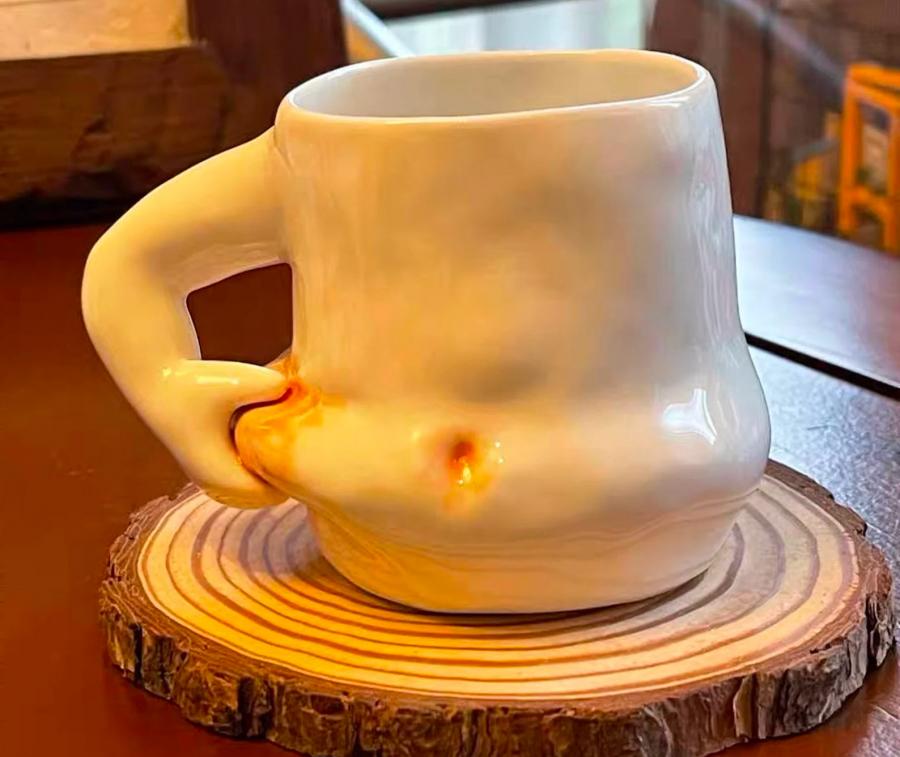 Credit: julyzhu
But behold, the best part! The back of the mug actually has a tiny pudgy, yet adorably cute little booty, which has pink little cheeks!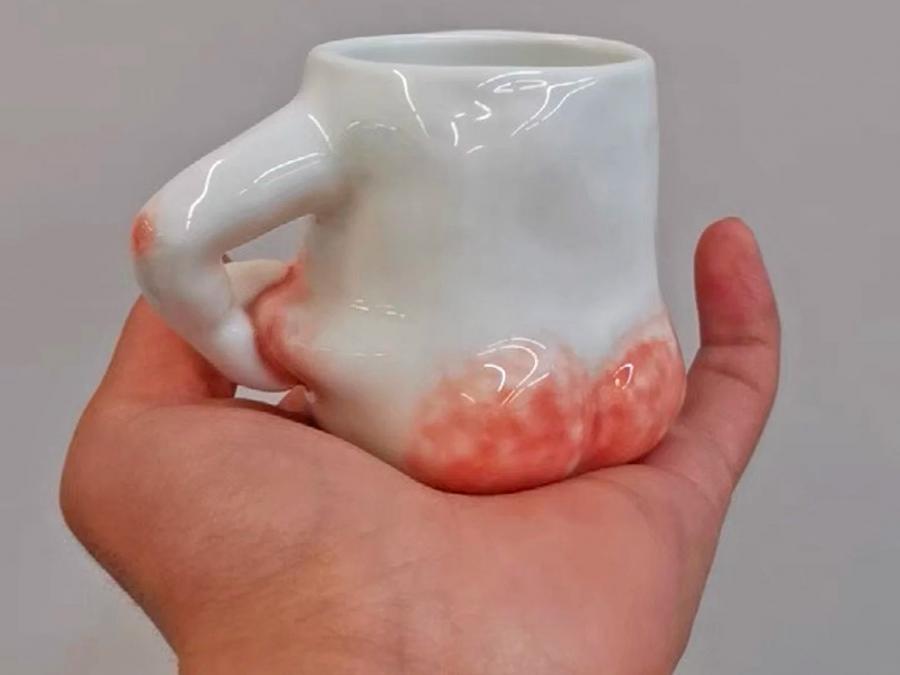 Credit: julyzhu
The funny pinching stomach mug is made to hold around 7 oz of liquid, and it measures 5.1 inches tall x 3.1 inches in diameter.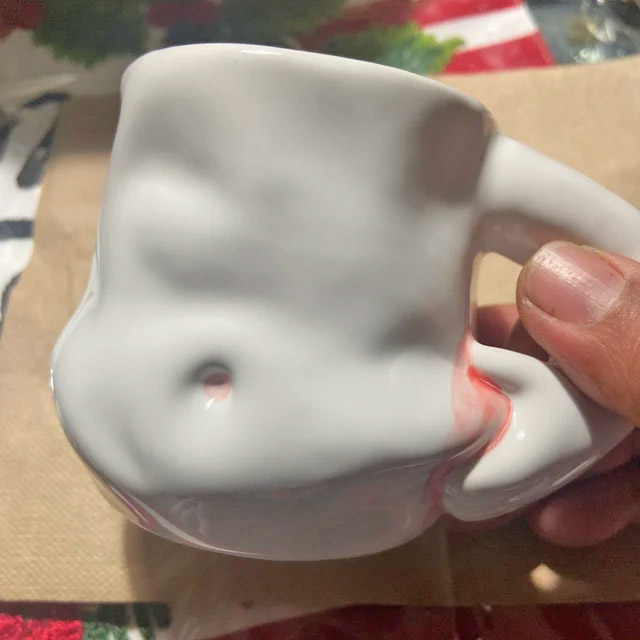 Credit: julyzhu
The unique belly pinching coffee mug is white in color, and is designed to be a bit imperfect with uneven ridges on the top of the mug, just like a human body!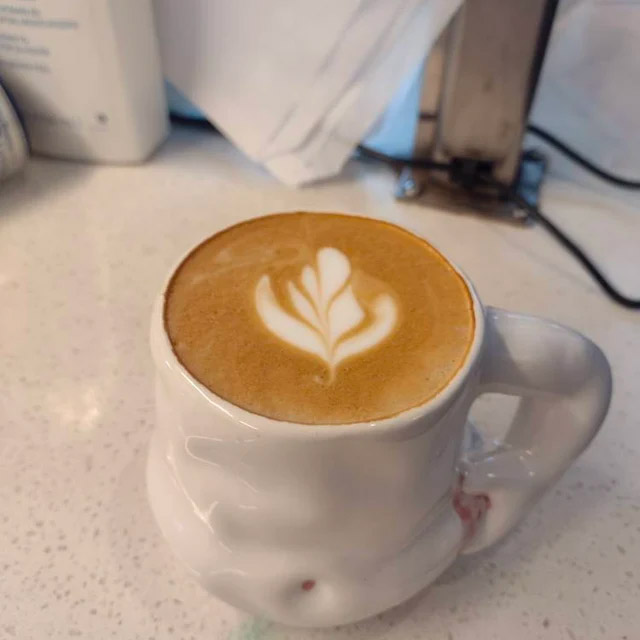 Credit: julyzhu
There' actually a few different versions of the funny belly pinching mug available on Etsy, so you should probably take a look at all of them to see which one you like best!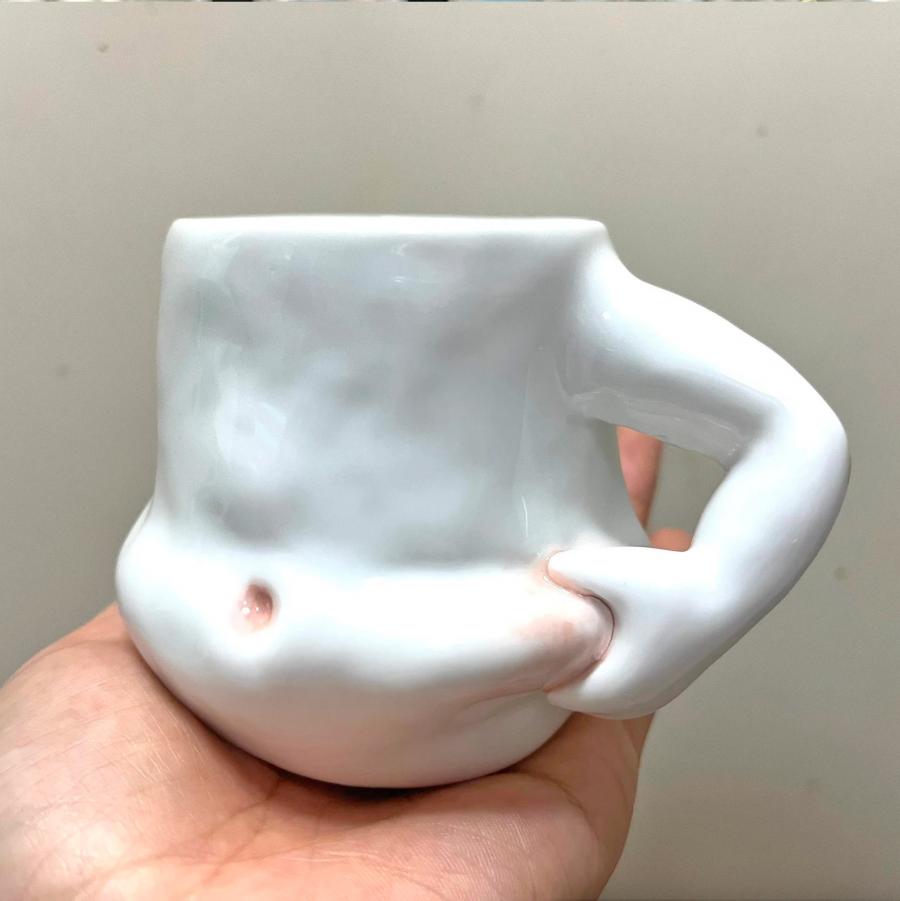 Source
This version of the pinching belly mug even comes with both hands pinching a fat belly!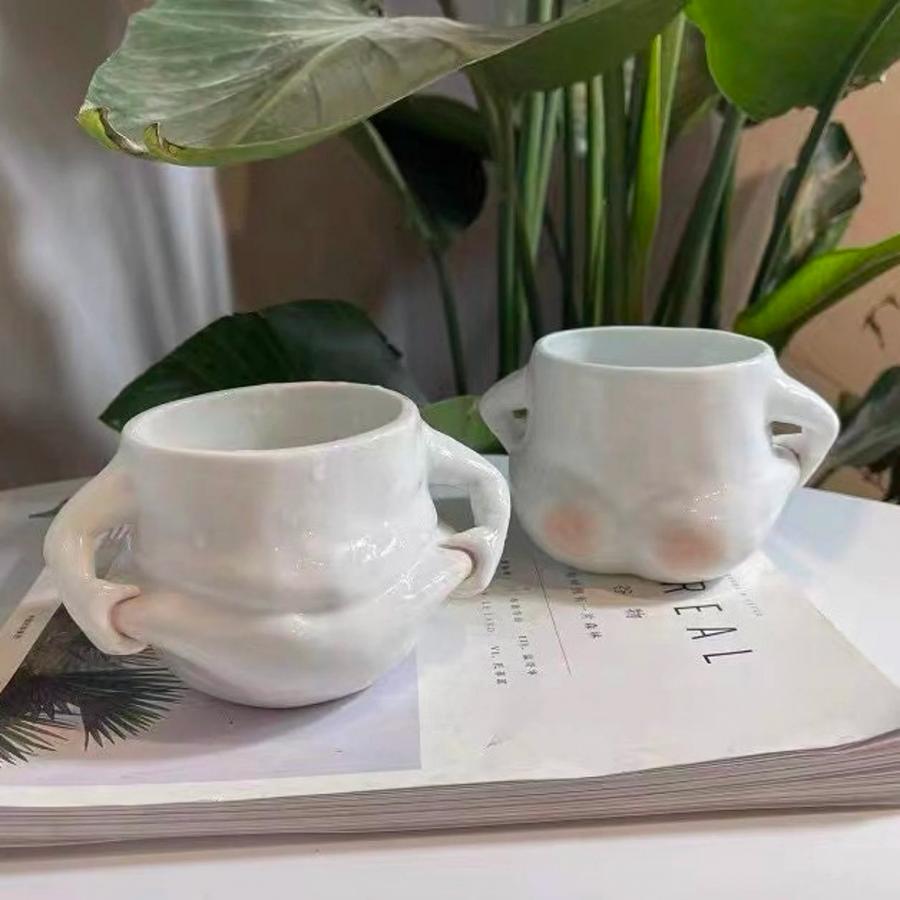 Source
This version of the pinching fat stomach mug has partial legs that are attached to the torso that the mug rests on!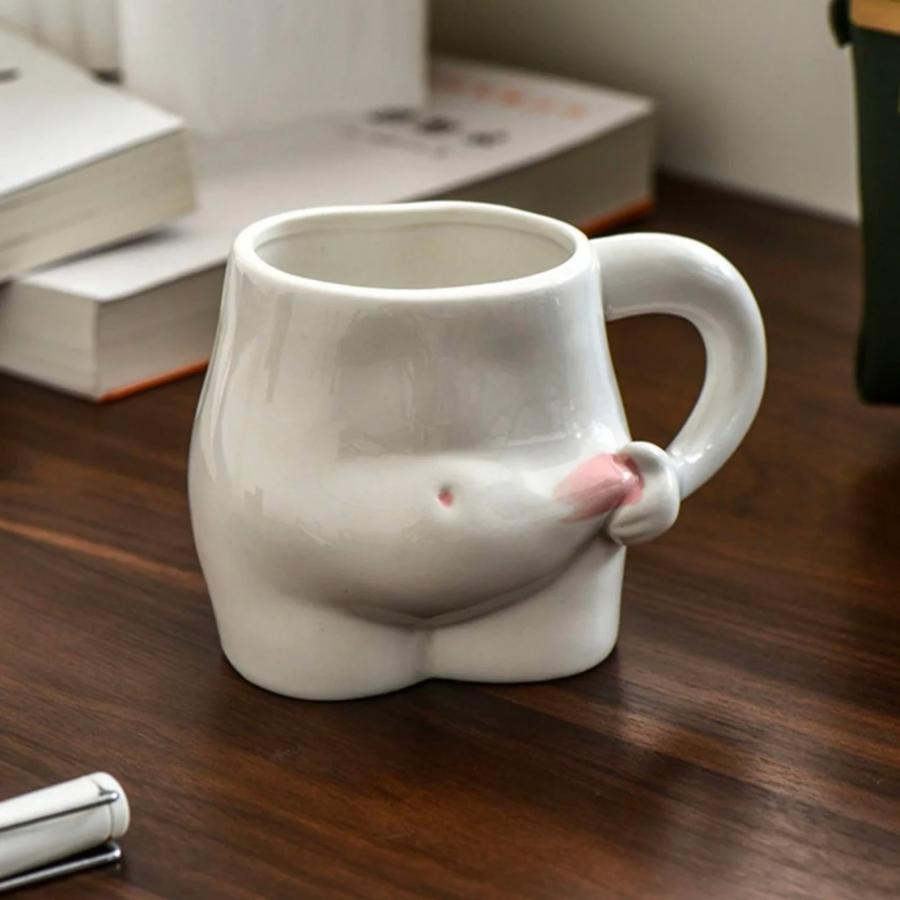 Source
All of the pinching fat belly mugs are made from ceramic, and vary in size depending on which version you select!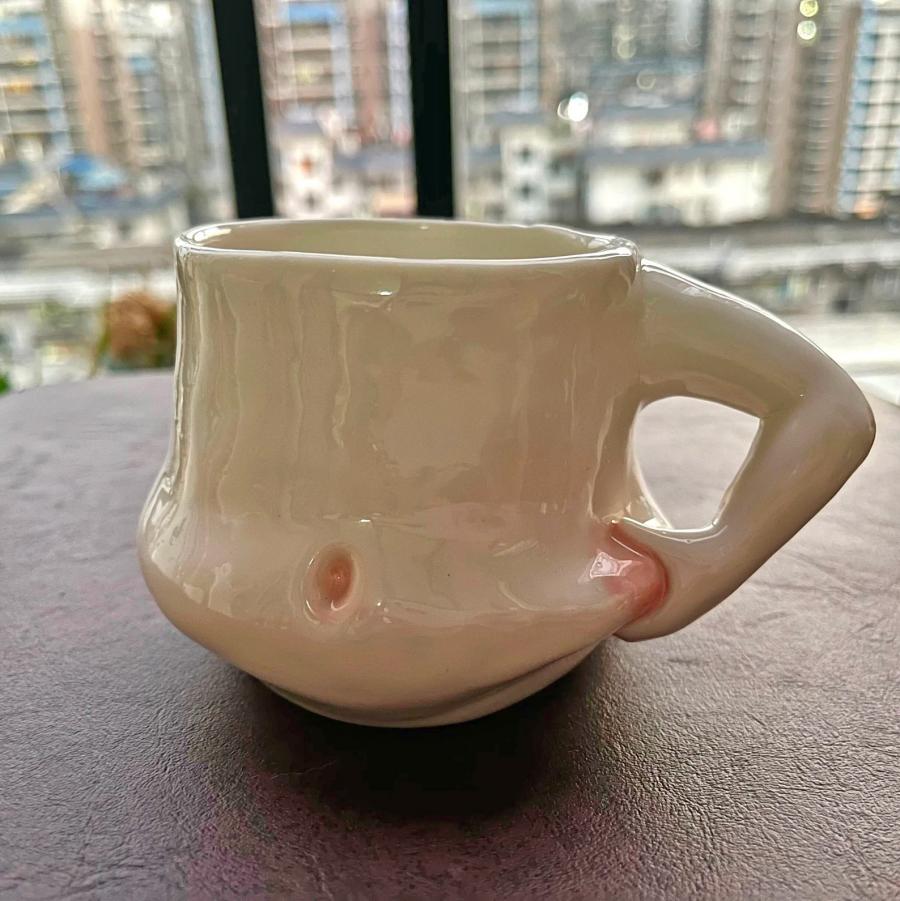 Source
Some of the fat belly mugs even come in different color options to choose from.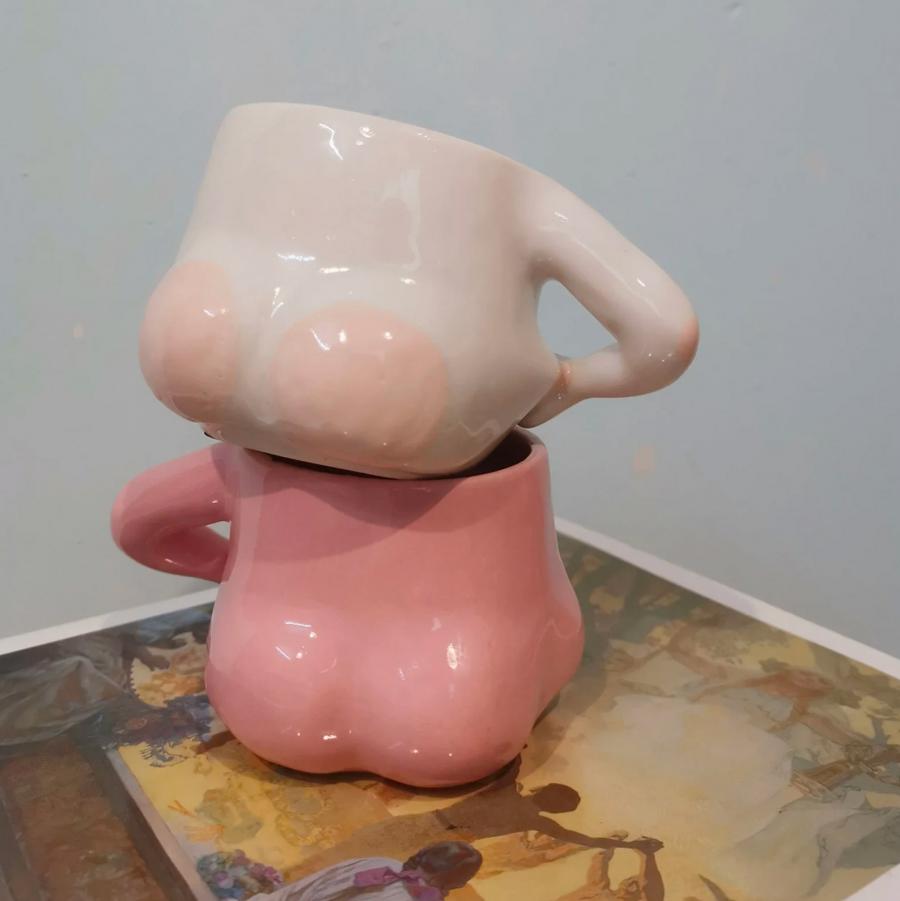 Source
You can snag the stomach fat pinching coffee mug from Etsy for around 35 bucks!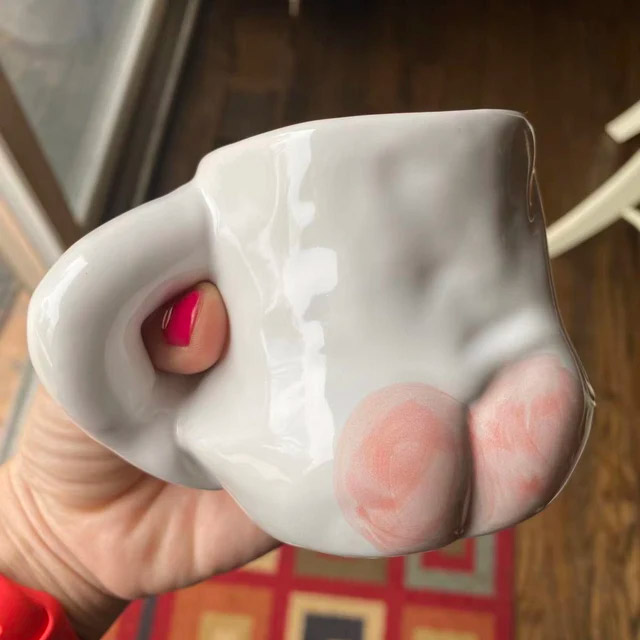 Credit: julyzhu