This Incredible Rook Tower Has a Pack-away Flexible Wooden Chess Board That Wraps Around It
By Ryan on 01/21/2022 1:47 PM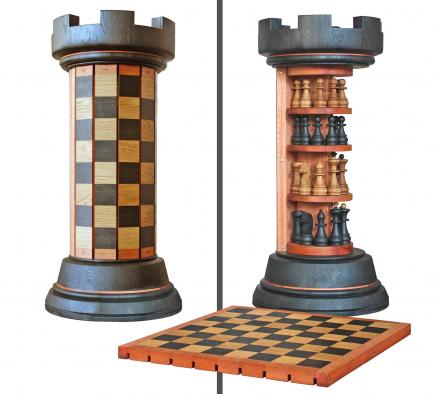 When it comes to chess boards, if you're still using a pathetic cardboard set that cost 2 bucks from Walmart, and you consider yourself a Chess geek, you're doing something wrong. Now-a-days your chess board needs to be unique, amazingly designed, and practically made to be put away with ease. It sure seems like this beautiful rook tower shaped chess board ticks all of the marks!
Incredibly designed from moraine oak that's apparently been aged for over 2100 years, the rook shaped tower chess board uses a flexible wooden playing board that wraps around the tower to create the outside layer of the Rook piece.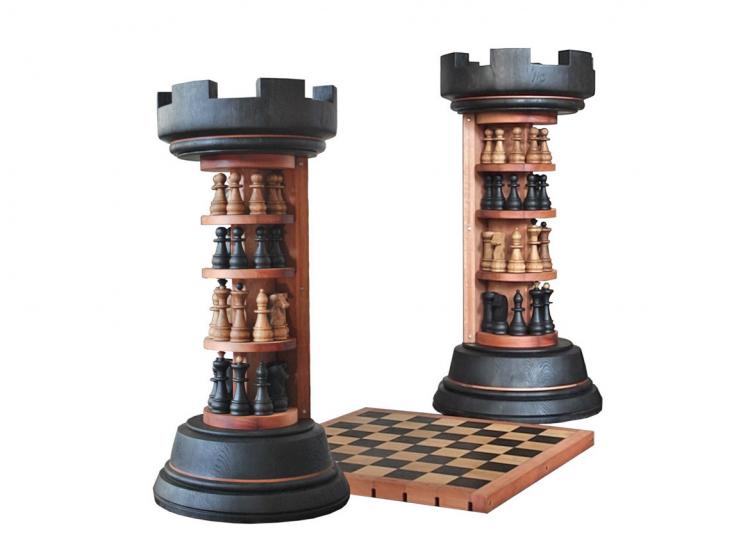 You can pull away the board to reveal all the pieces inside the rook tower. There are 4 different levels inside the tower to hold all of your pieces when you're not playing. Just place the flexible chess board back in place to secure the pieces in place and store away.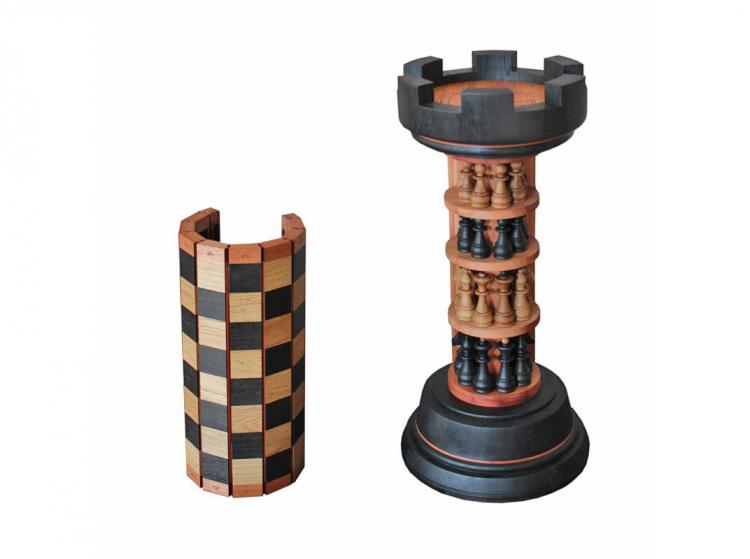 The giant Rook tower wooden chess board measures 27.5 inches tall x 12.6 inches in diameter, weighs 37.6 lbs, and when layed out, the flexible wooden chess board measures 17.7 inches x 17.7 inches.