Monster Claw Phone Mount
By Ryan on 05/24/2016 8:42 AM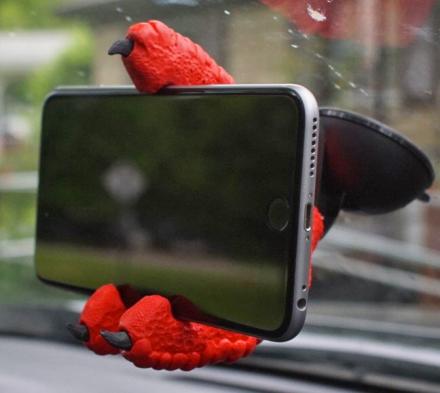 Sure you could get a phone mount for your car that doesn't look like a monster's claw, but why would anyone do that? This smart phone mount allows you to attach your phone to your car's windshield for easy navigation while making it look like your phone is being held by some sort of monster claw. The bright red fingers and large claws of the hand grasp onto your phone with the power of a thousand suns. TPlus, the claw rotates 360 degrees around so you can place your phone in any position you like.
The monster claw phone mount has built in grooves that keep your phone securely in place and with a thumb that can stretch up and down, it can fit practically any sized phone. To use it, simply pull up the thumb and insert your phone into the grooves on the hand.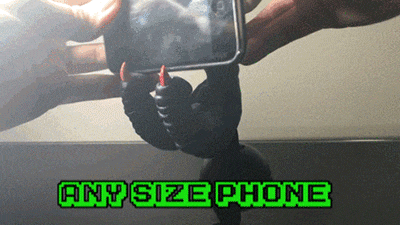 The monster claw attaches to your windshield using a suction cup, but the claw mount is also available using a flexible wire mount that you can use to wrap around objects to hold your phone up. You can get the claw mount with the suction cup for $20, the flexible wire mount for $25, or you can get it with both the suction cup and the wire mount for $30.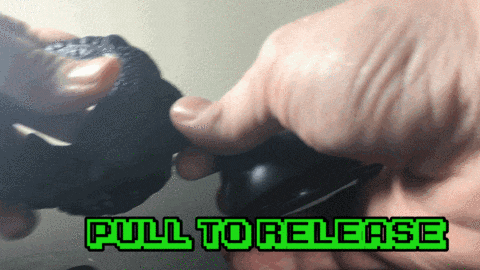 The monster claw phone car mount is made from a durable highly flexible urethane elastomer, comes in a few different color options to choose from, is completely universal and will fit both Android or iOS devices with or without cases, easily detaches from the suction cup or wire mount for use on your desk or night stand, and uses a premium suction cup to get the maximum amount of suction that won't fall off.