This Money Maze Bank Makes You Solve a Puzzle To Get Your Money Out
By Ryan on 02/18/2016 8:20 AM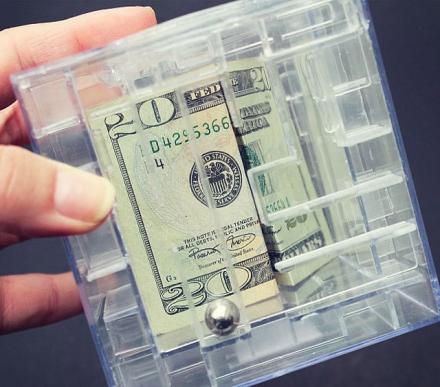 The money maze bank is a sort of piggy bank where it's super easy to feed your money into it, but when you actually want to take your money out to spend it, you have to solve a puzzle. The money bank maze works with a ball so that when you first get the box it is unlocked, and when you close it, the box locks and places the ball at the start of the maze. To open the piggy bank you have to get the ball to the end of the maze which triggers a sliding lever to unlock the box so that you can retrieve your money. A perfect way to gift some money to a teenager or child, the money maze bank allows you to give them money in a unique way with the added benefit of watching them struggle to solve the puzzle to get their money.
The money maze piggy bank is made from clear plastic, is able to hold cash, credit cards, gift cards, checks, coins, lottery tickets, or even smaller hard items such as jewelry, or event tickets, and measures 5 inches cubed.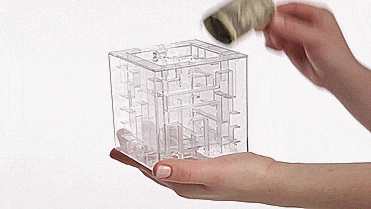 If you're going to give someone a small gift such as cash or a gift card, why let them easily open it from a greetings card? Why not put them to work and force them to slave away to solve a puzzle to get their gift. This way you can get a little extra entertainment for your troubles.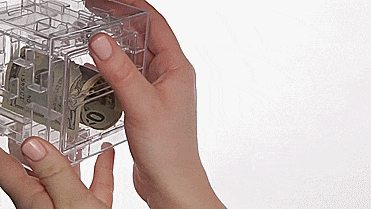 Check out the money maze piggy bank in action via the video below.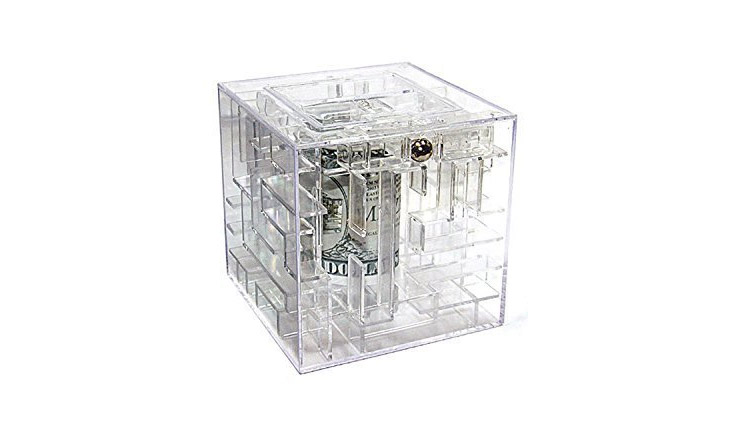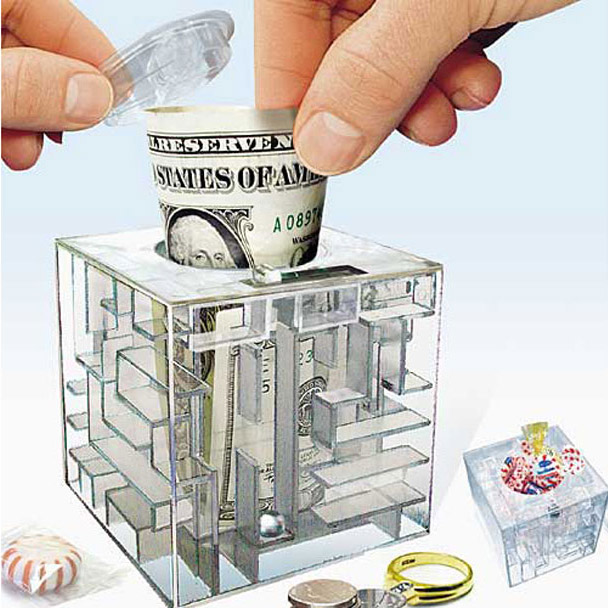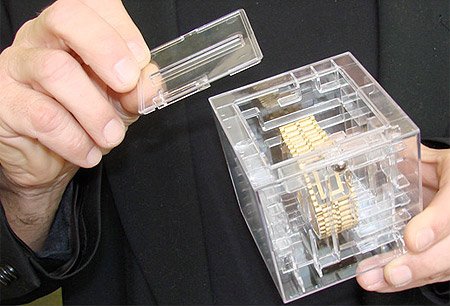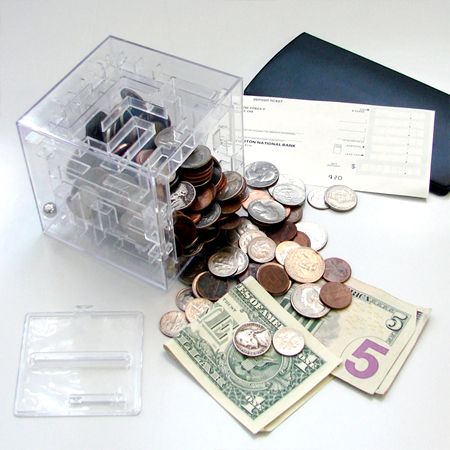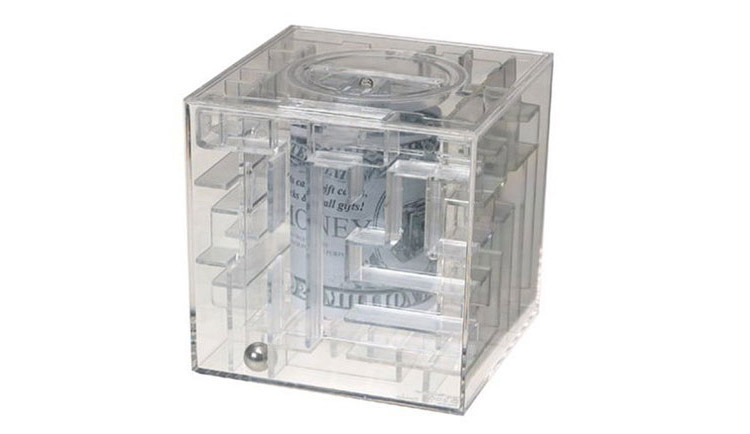 Subscribe To Our YouTube Channel