MoGuard: Mustache Protecting Drinking Glass Attachments (3 Pack)
By Ryan on 12/16/2015 10:24 AM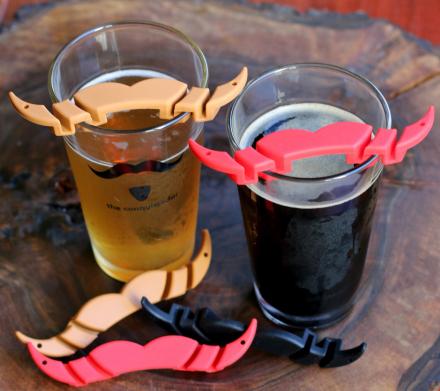 The MoGuard is a mustache protector that you can attach to any drinking glass to prevent your handsome mustache from getting moist or dirty from drinking beer, milk, coffee, or any other sort of mustache dirtying beverage. When you go to take a sip of your drink, the mustache protector will rest perfectly over your mustache and allow the liquid from your drink to flow ever-so perfectly into your mouth without ever touching that soft and fuzzy lip caterpillar on your face. Don't feel like shelling out a good amount of money for a quality copper mustache protector like the Whisker Dam? These silicone mustache protectors come 3 to a pack for just $15, so no worries if you lose one.
The MoGuard mustache protectors are able to fit on pretty much any sized cup due to the flexible silicone shape, is able to fit right onto your key-chain so it's always within reach to use, is dishwasher safe, prevents sloshing of your drink, and measures 5.5 inches long x 1.5 inches wide x 0.5 inches thick.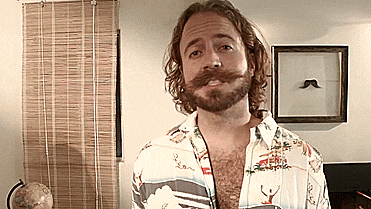 The MoGuard mustache comes in a pack of 3 mustache guards including red, golden brown, and black, make for a great way to identify your drinking glass at a crowded party, and best of all if you don't have a manly mustache you can place one on your drink and make it look like you do have a mustache with each sip you take.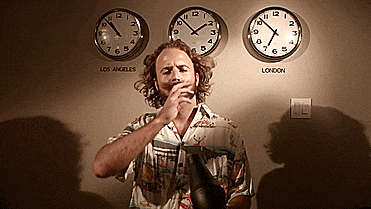 Check out the MoGuard mustache guard in action via the video below.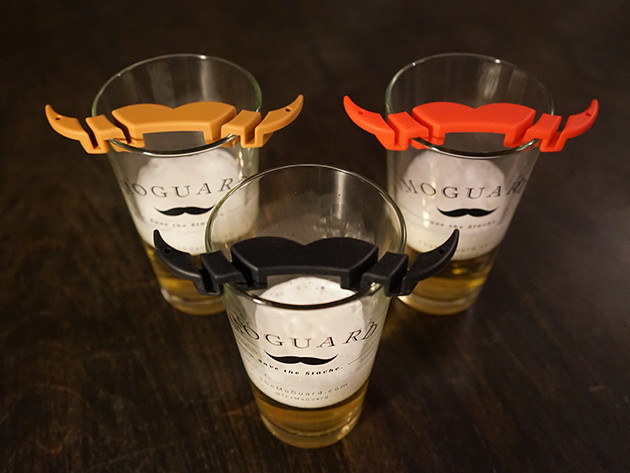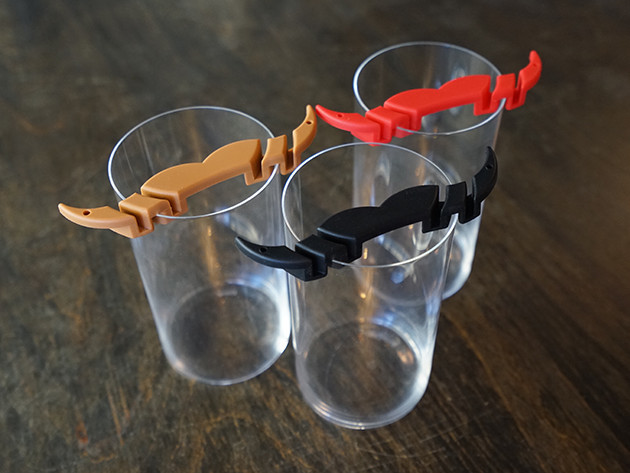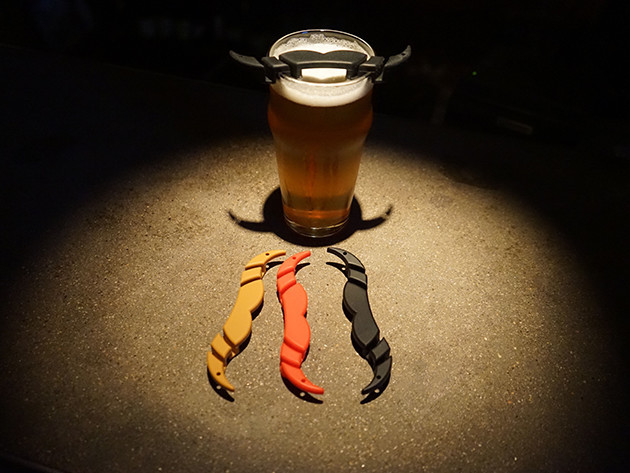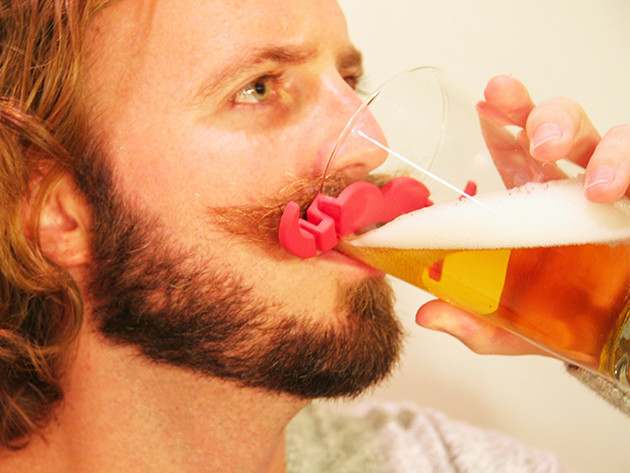 Subscribe To Our YouTube Channel