This Inflatable Floating Tent Lets You Relax Under Some Shade While On The Water
By Ryan on 08/04/2020 9:53 AM
If you're like me, chances are you can't sit outside for more than 5 minutes without a quarter inch thick lather of sunscreen on your entire body without burning to a crisp. Sure you could sit inside all day, but wouldn't it be nice to sit on a lake in some shade every once in a while? This unique floating tent allows you to relax on the water while covered end-to-end in complete shade. This way you get the best of both worlds, a comfy and relaxing to spot to lounge, while keeping completely safe from the sun.

Colors: Green | Blue
It's called the MIP Inflatable Tent, and it can fit up to 4 people. Not only can it be used as a fun way to lounge in the water, but it also works as a a great normal tent, especially when you factor in that the entire bottom of it is inflated with soft cushy air to sleep on. It even come with an air-pump that you can use in your car, as well as two inflatable pillows.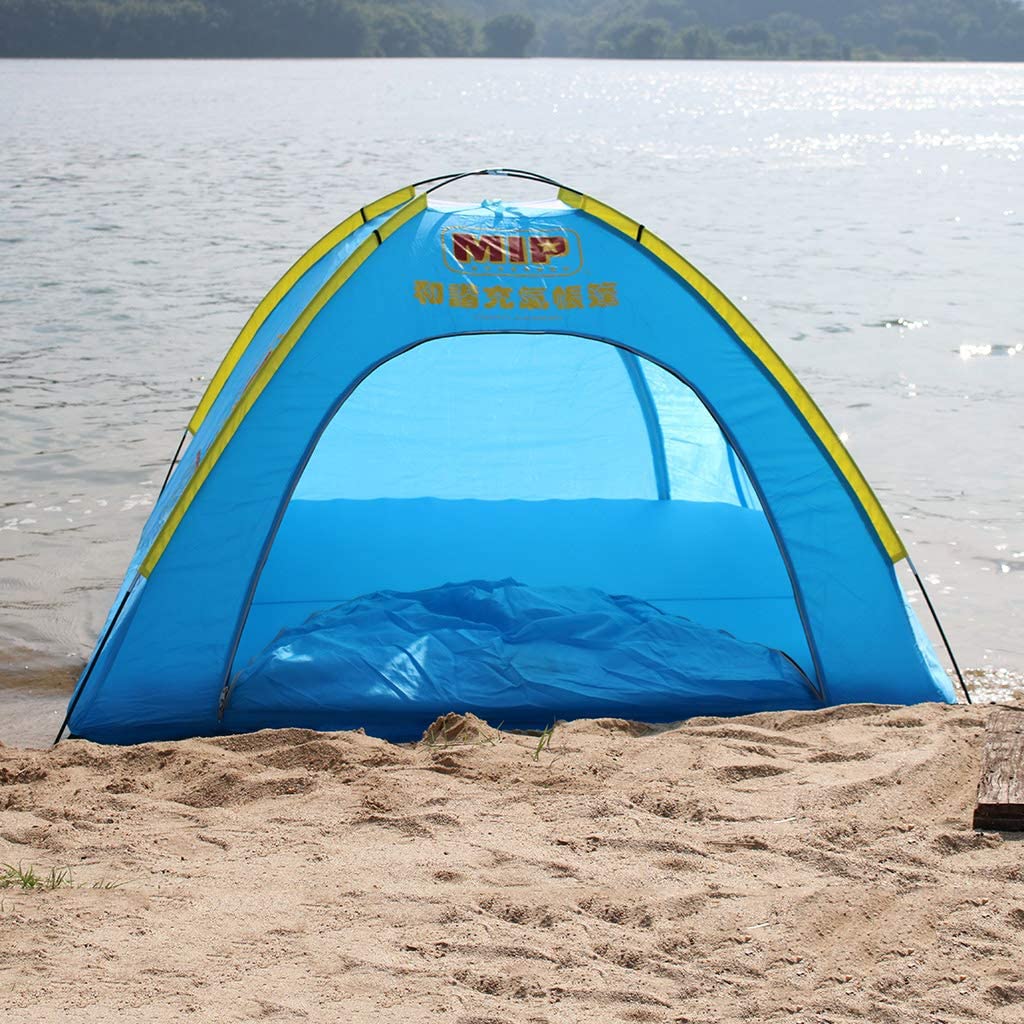 The floating inflatable tent is made from high density rip-stop 210 Polyester that measures 0.5mm thick, and features a PVC bladder, 2 Mesh windows, and it's super lightweight so you can easily bring it in and out of the water with ease. The entire bottom of the tent is of course completely waterproof, so it's great in the water, and also great for camping on land to keep out moisture, snakes, bugs, etc.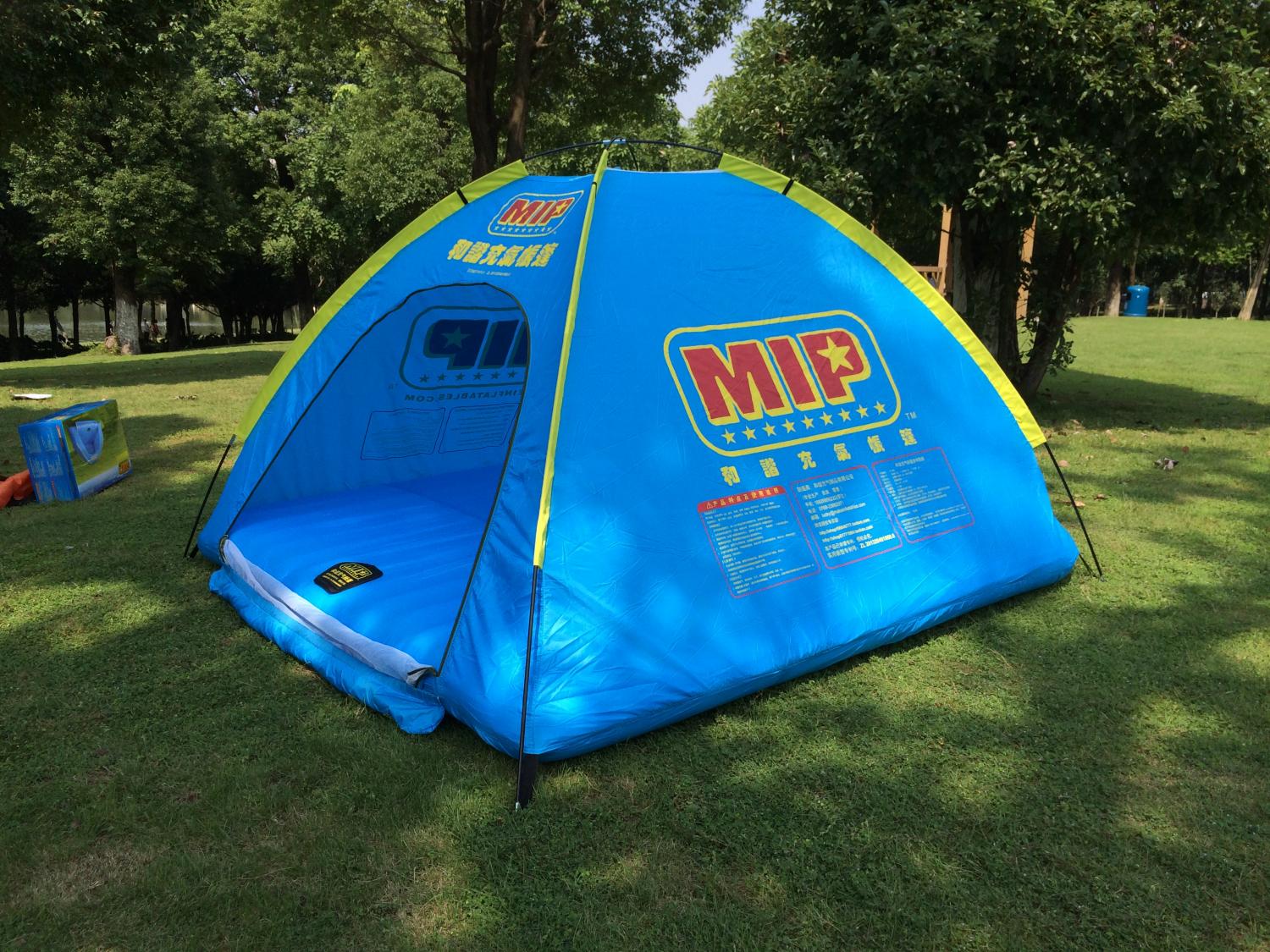 The MIP inflatable floating tent comes in two different colors, including a green circular floating tent that measures 94.5 inches long x 94.5 inches wide x 59 inches tall, along with a blue square shaped floating tent that measures 80 inches long x 80 inches wide x 53 inches tall.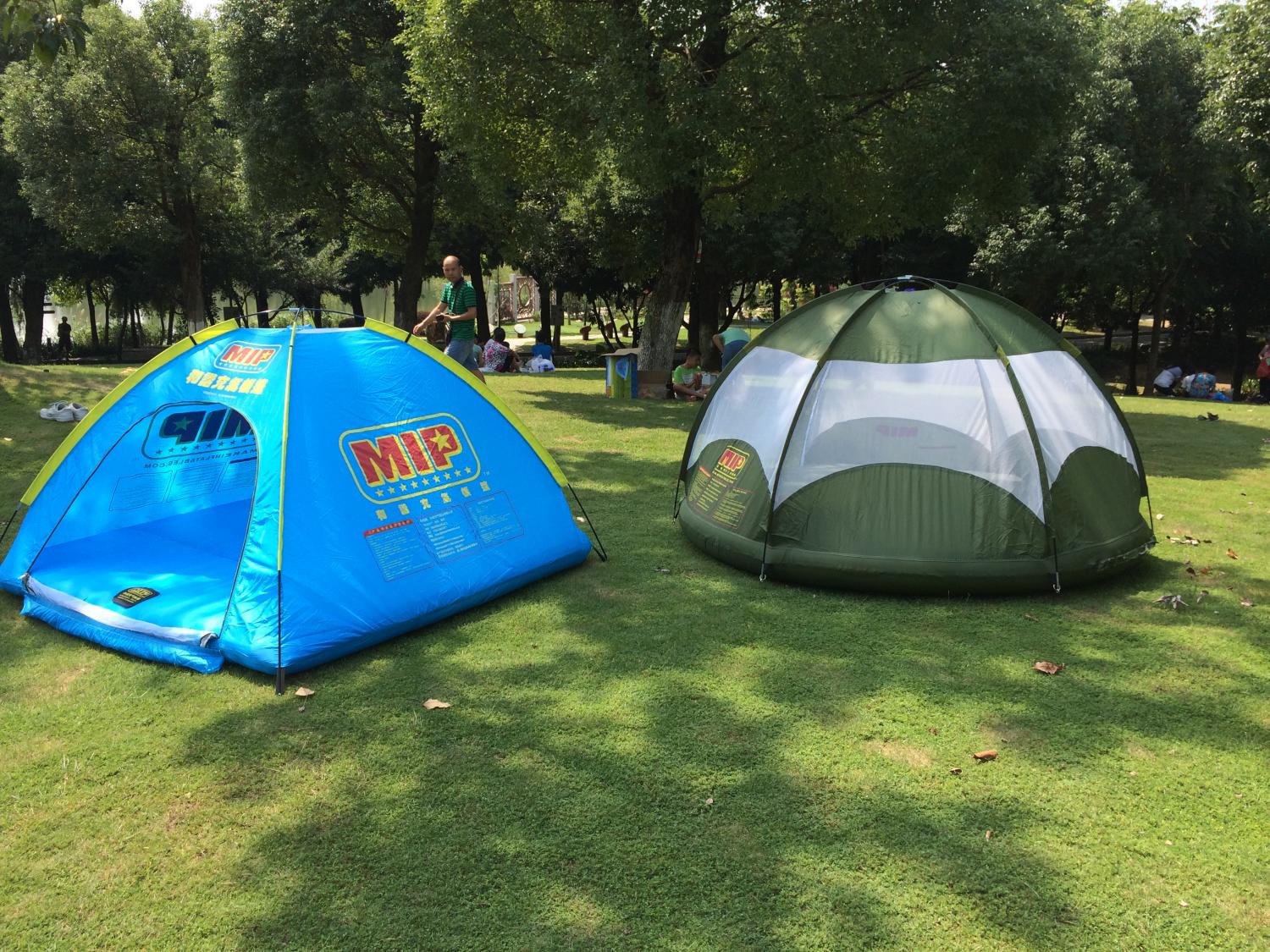 Check out a similar floating tent in action via the video below.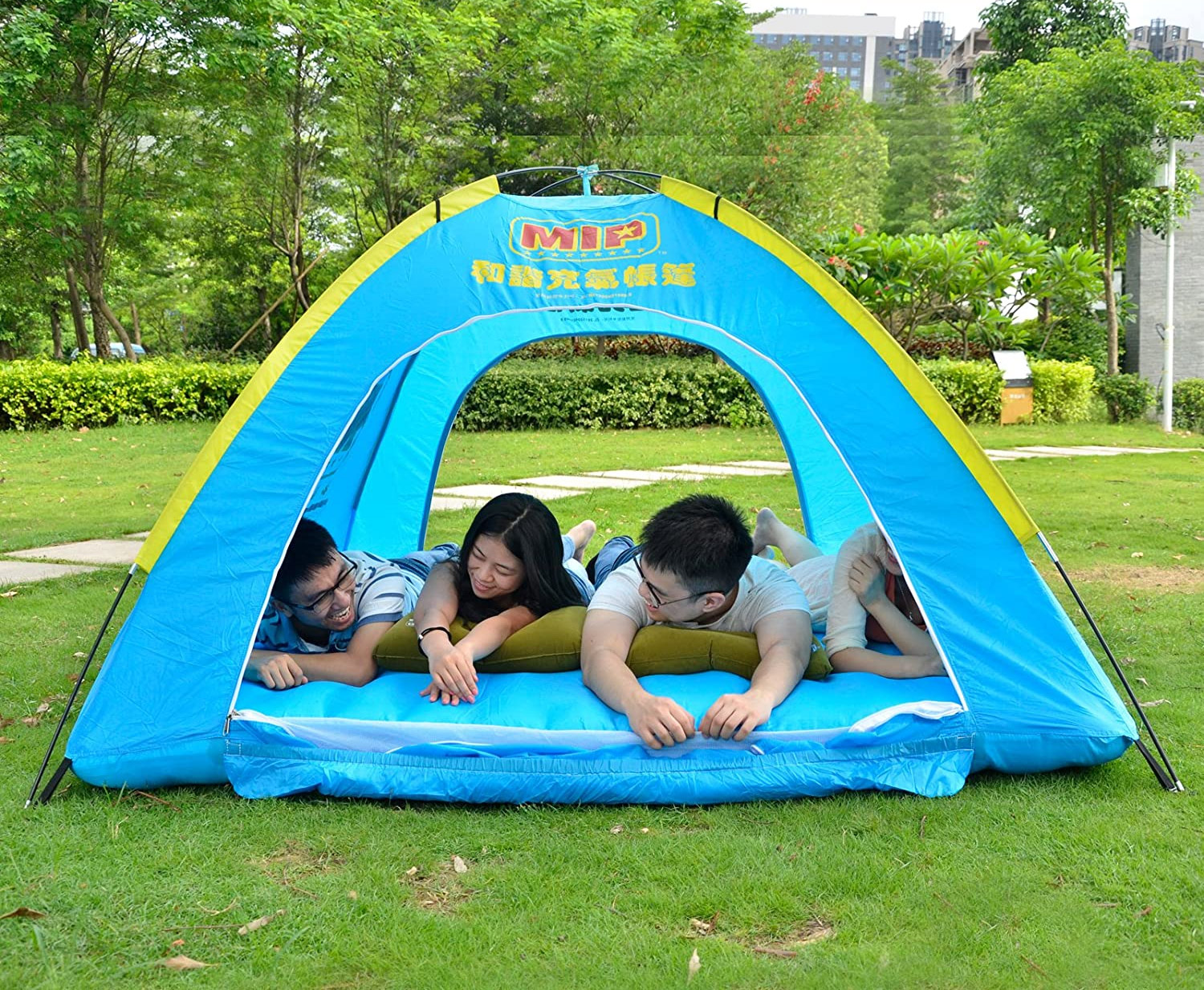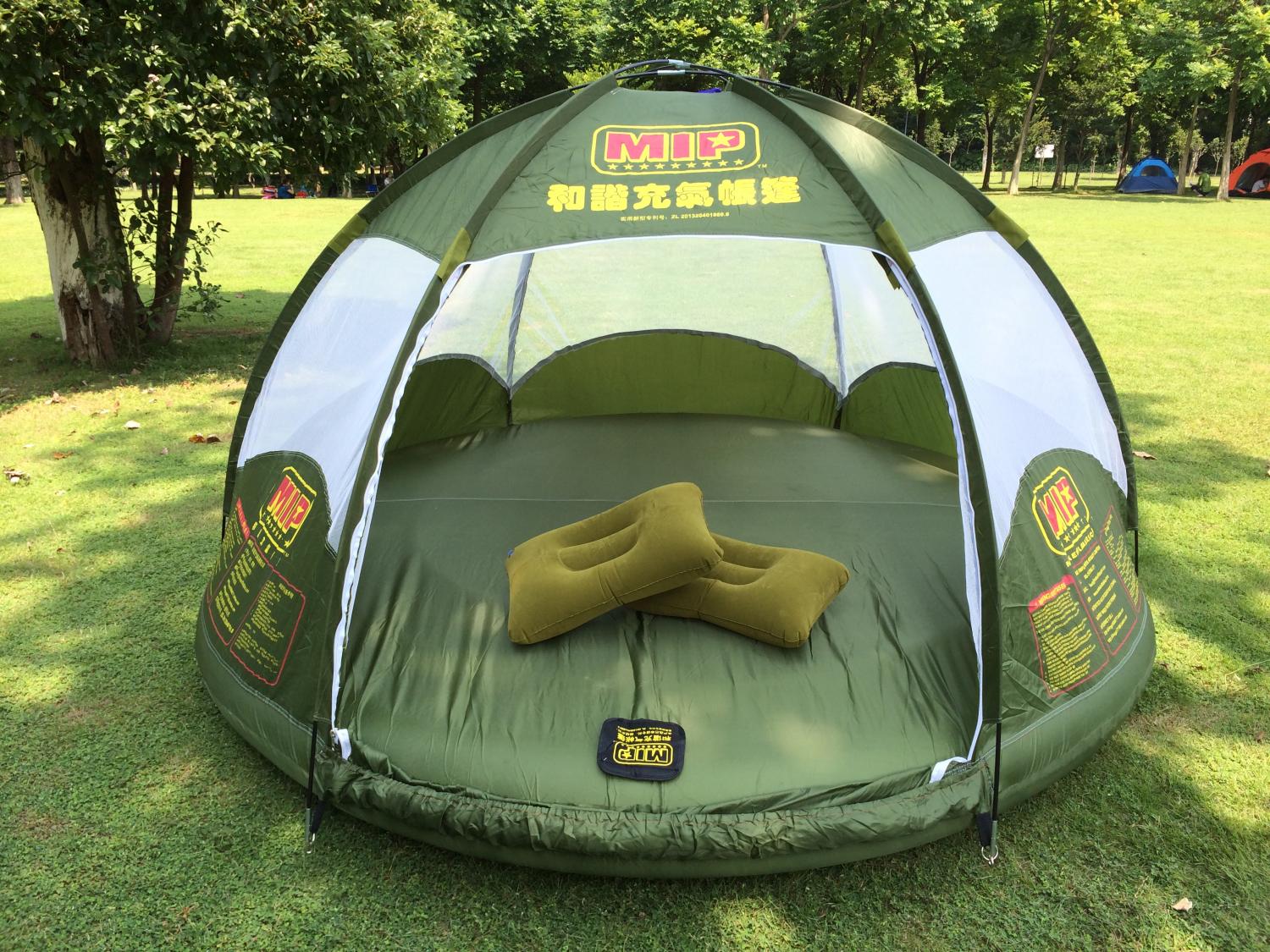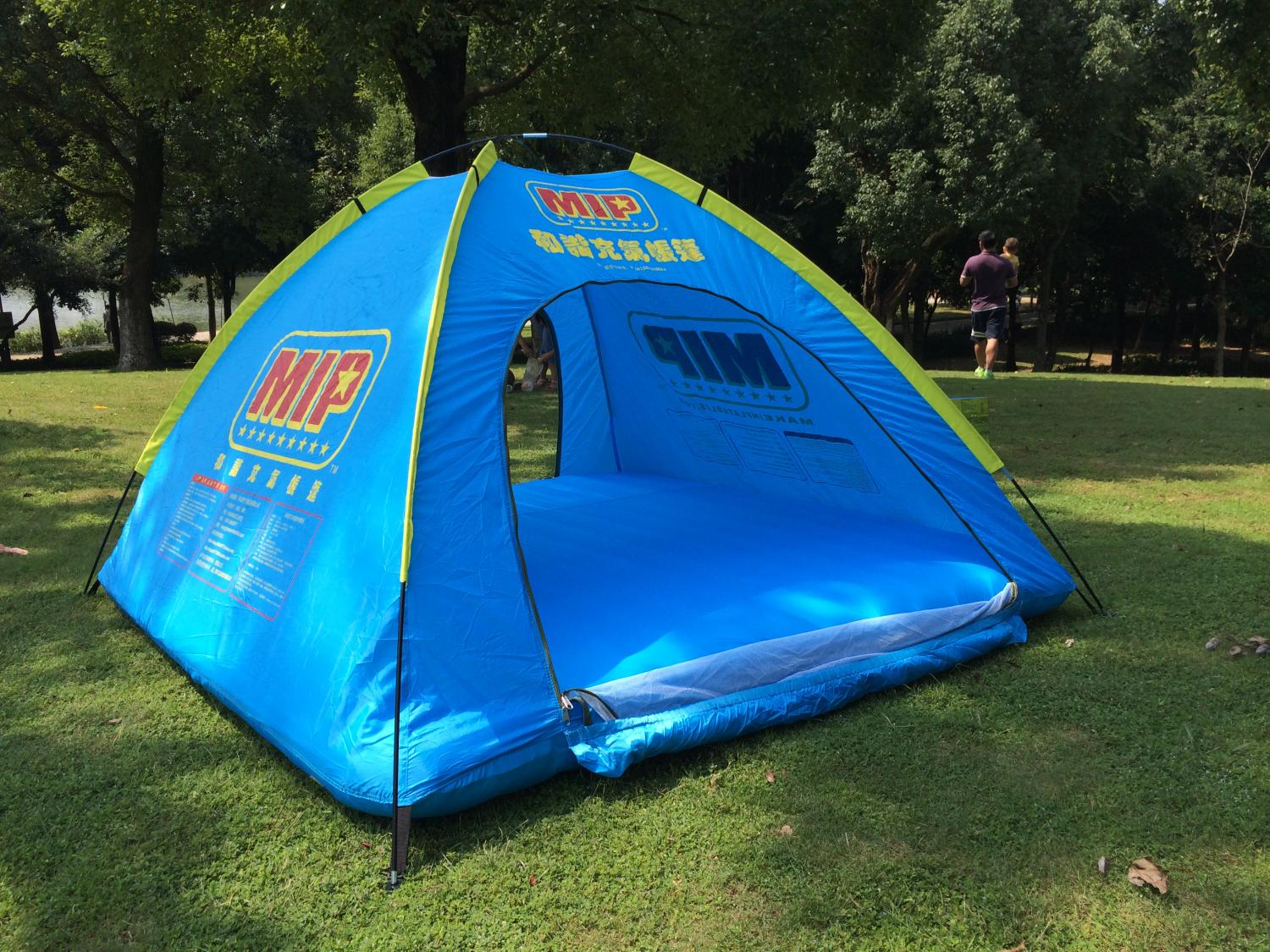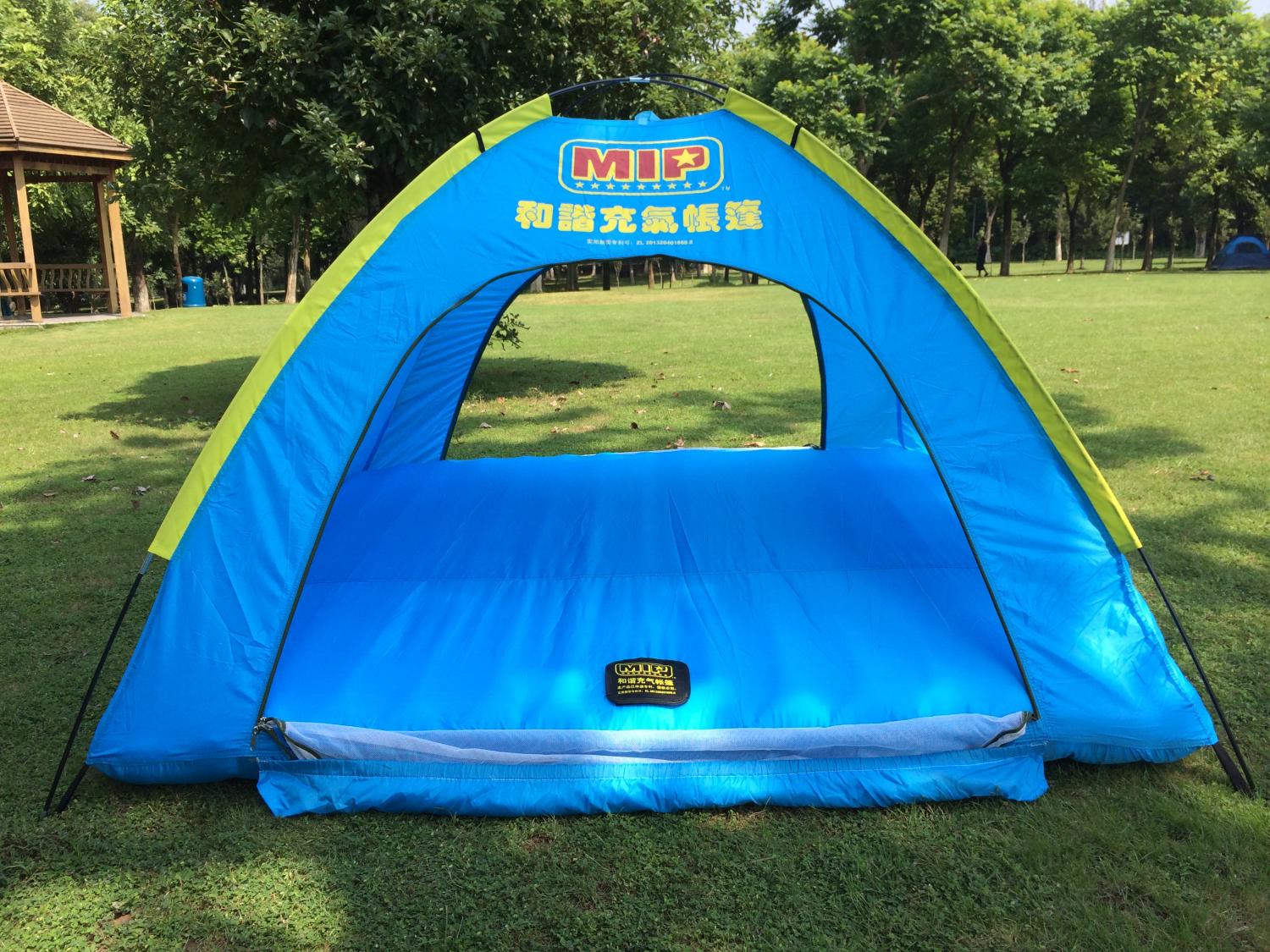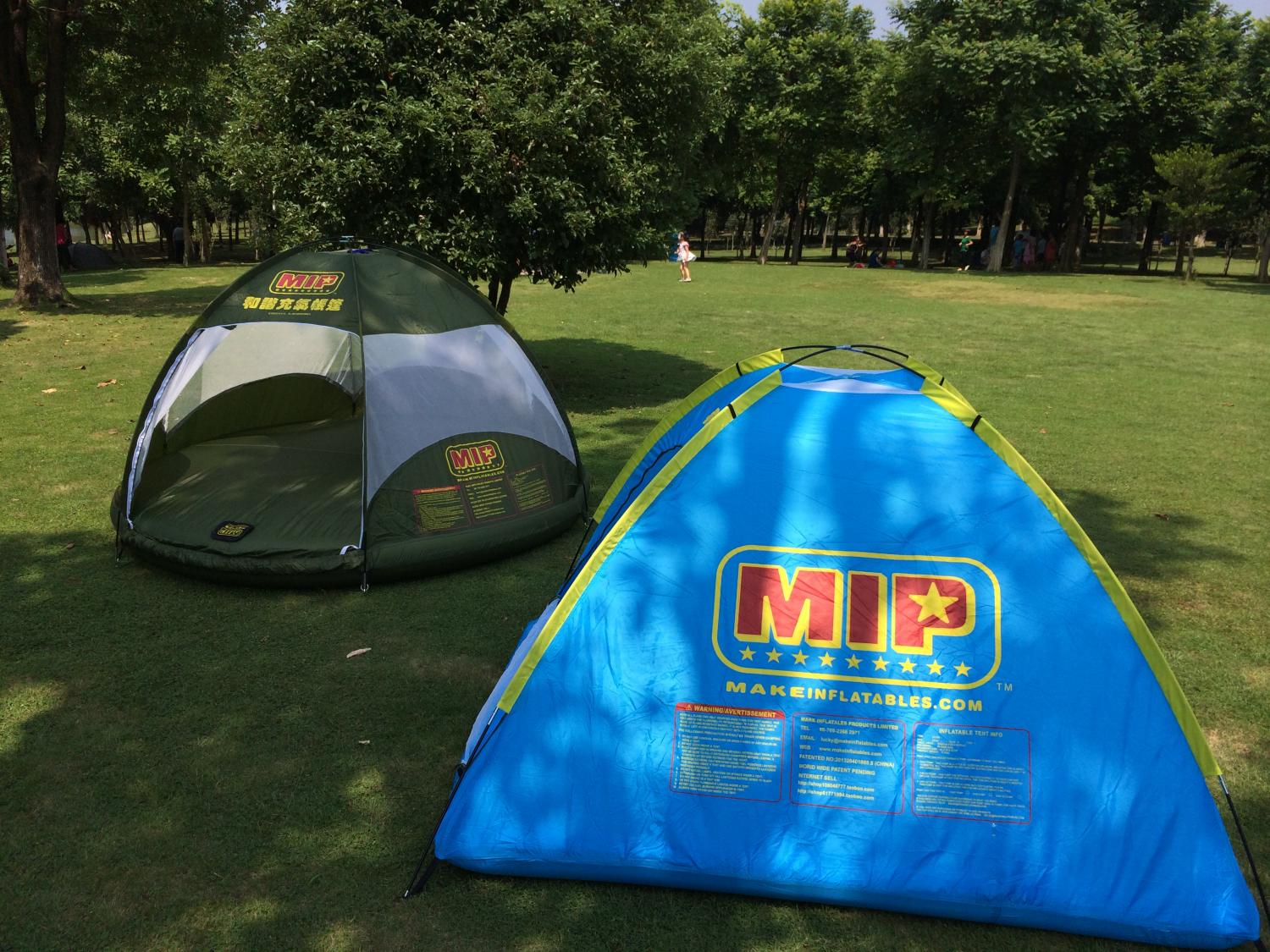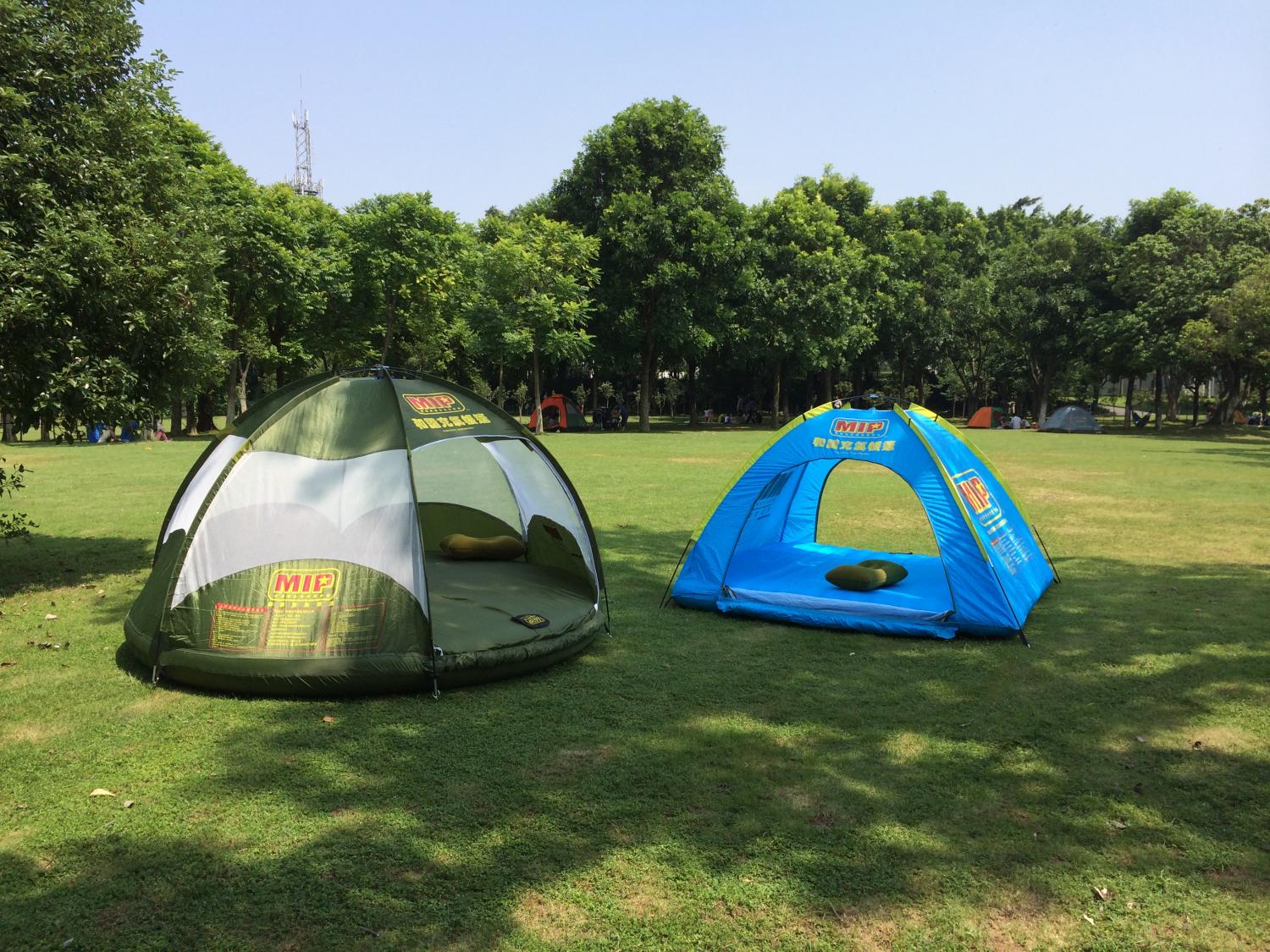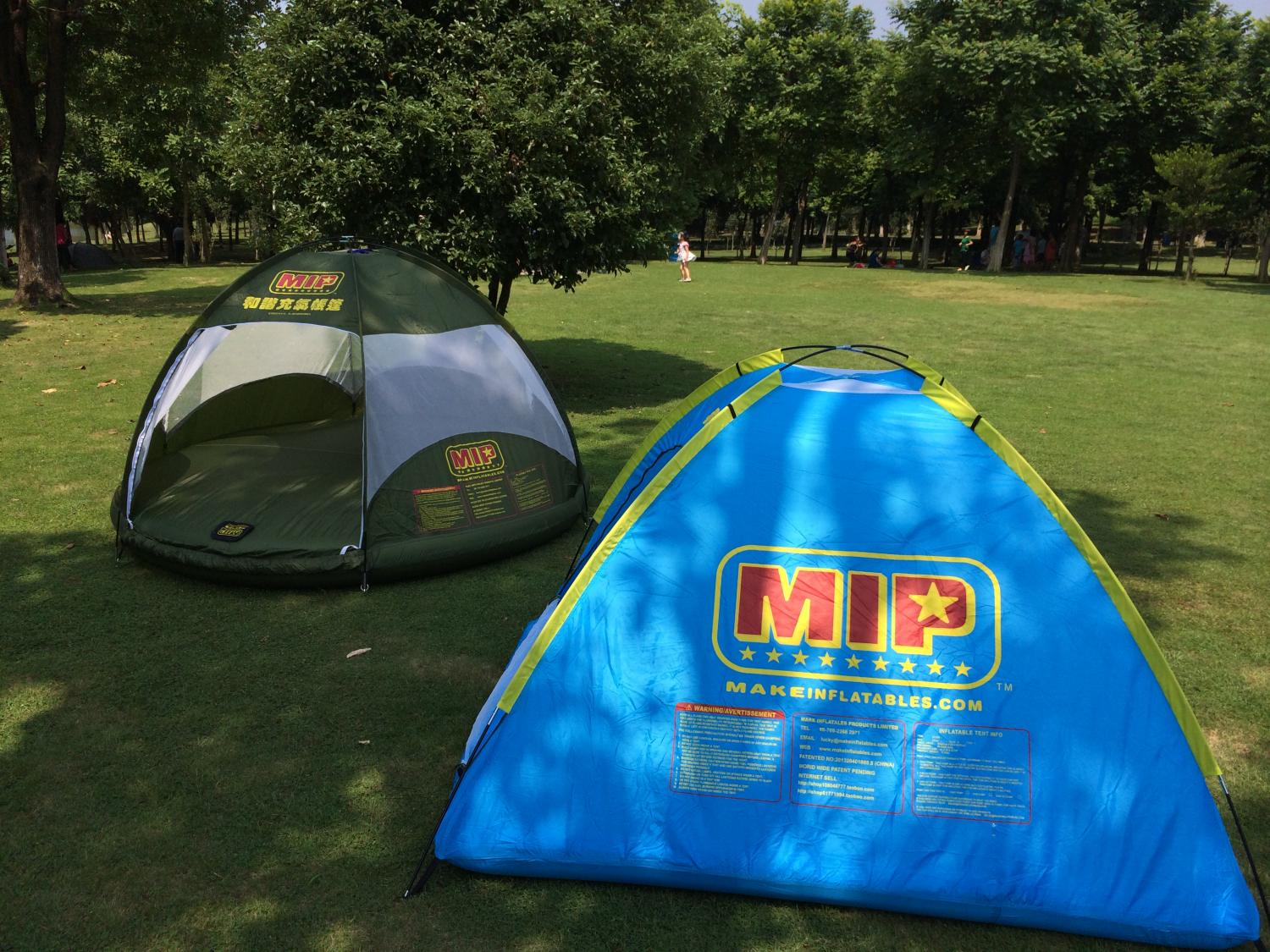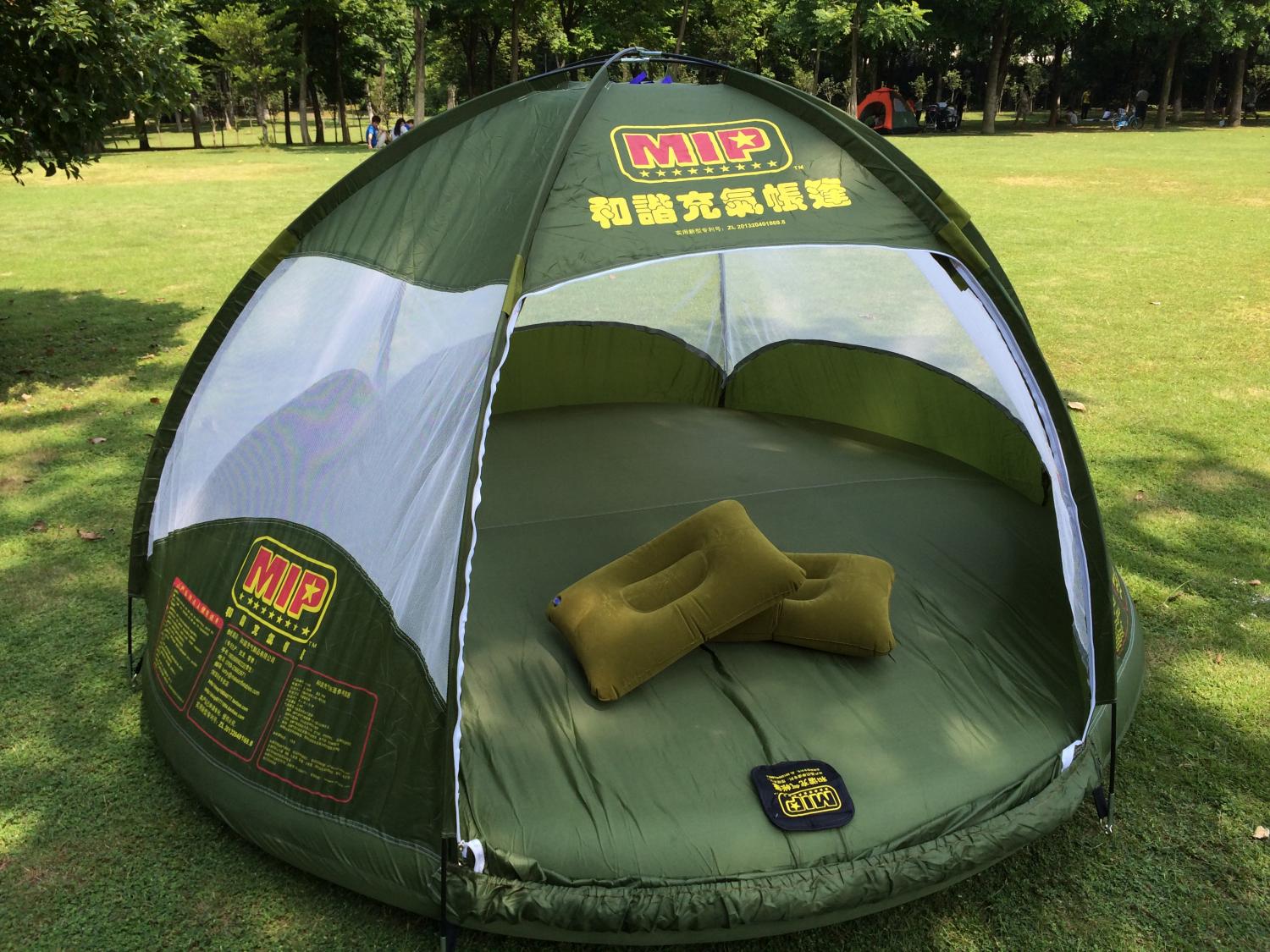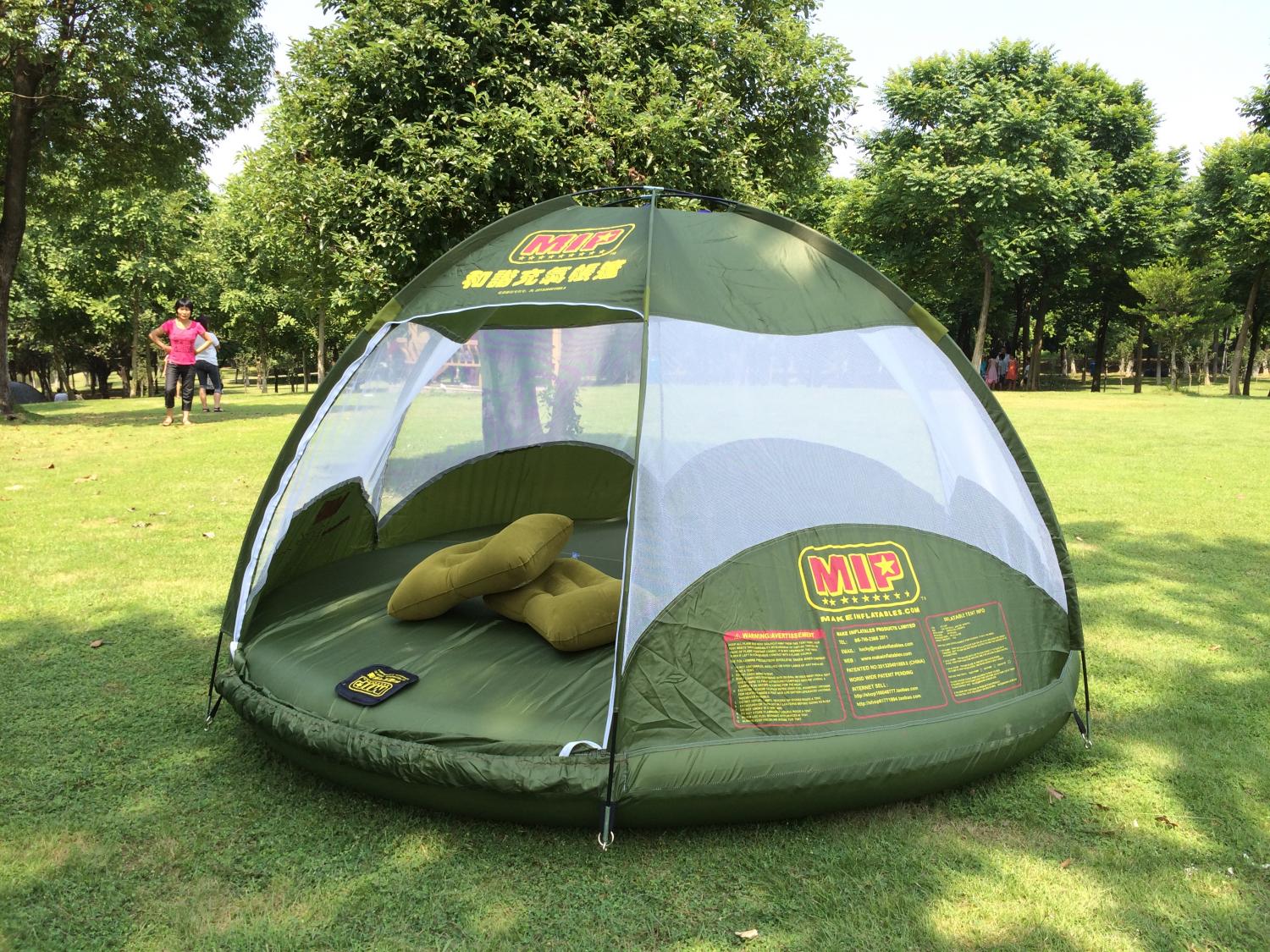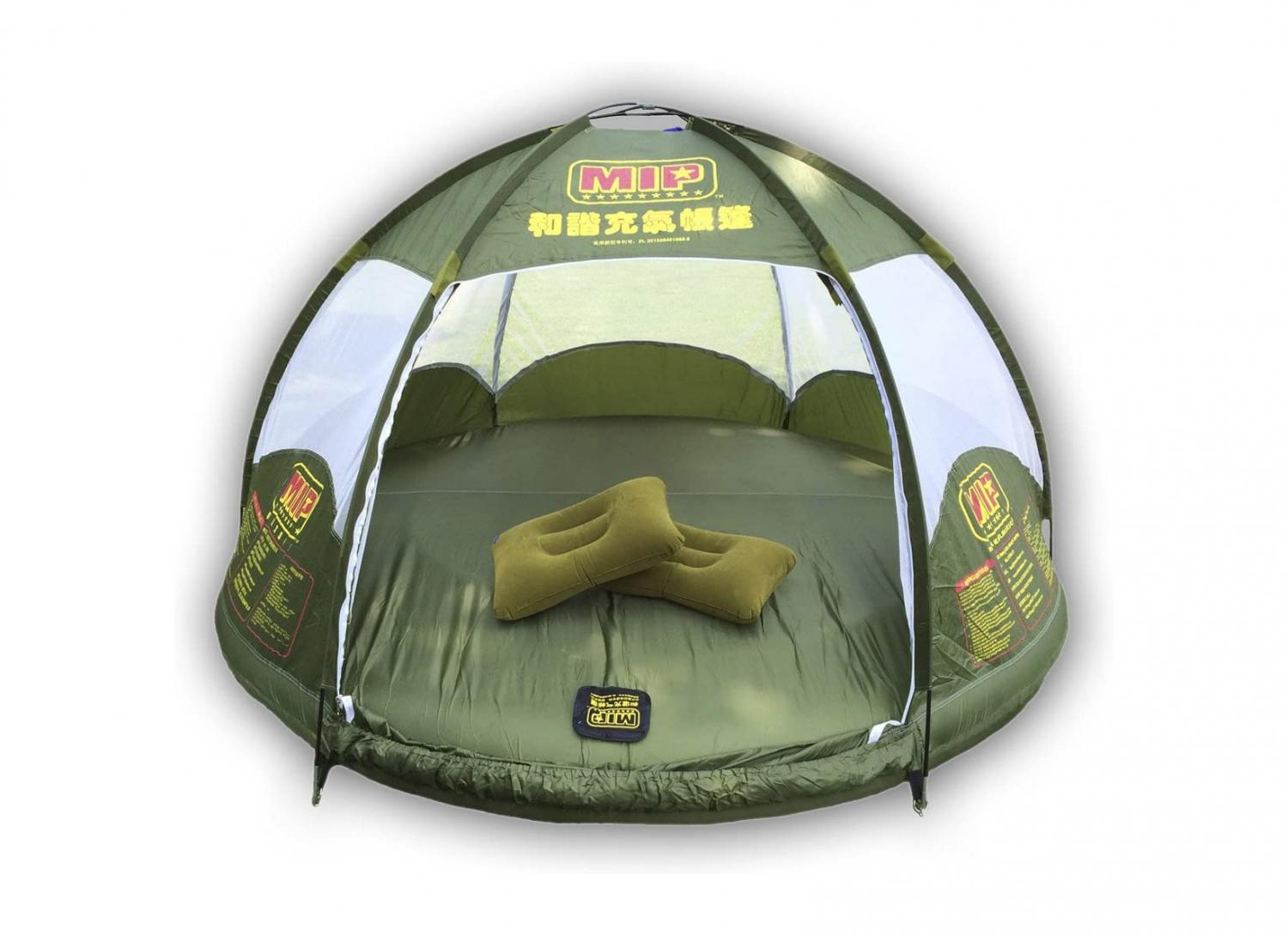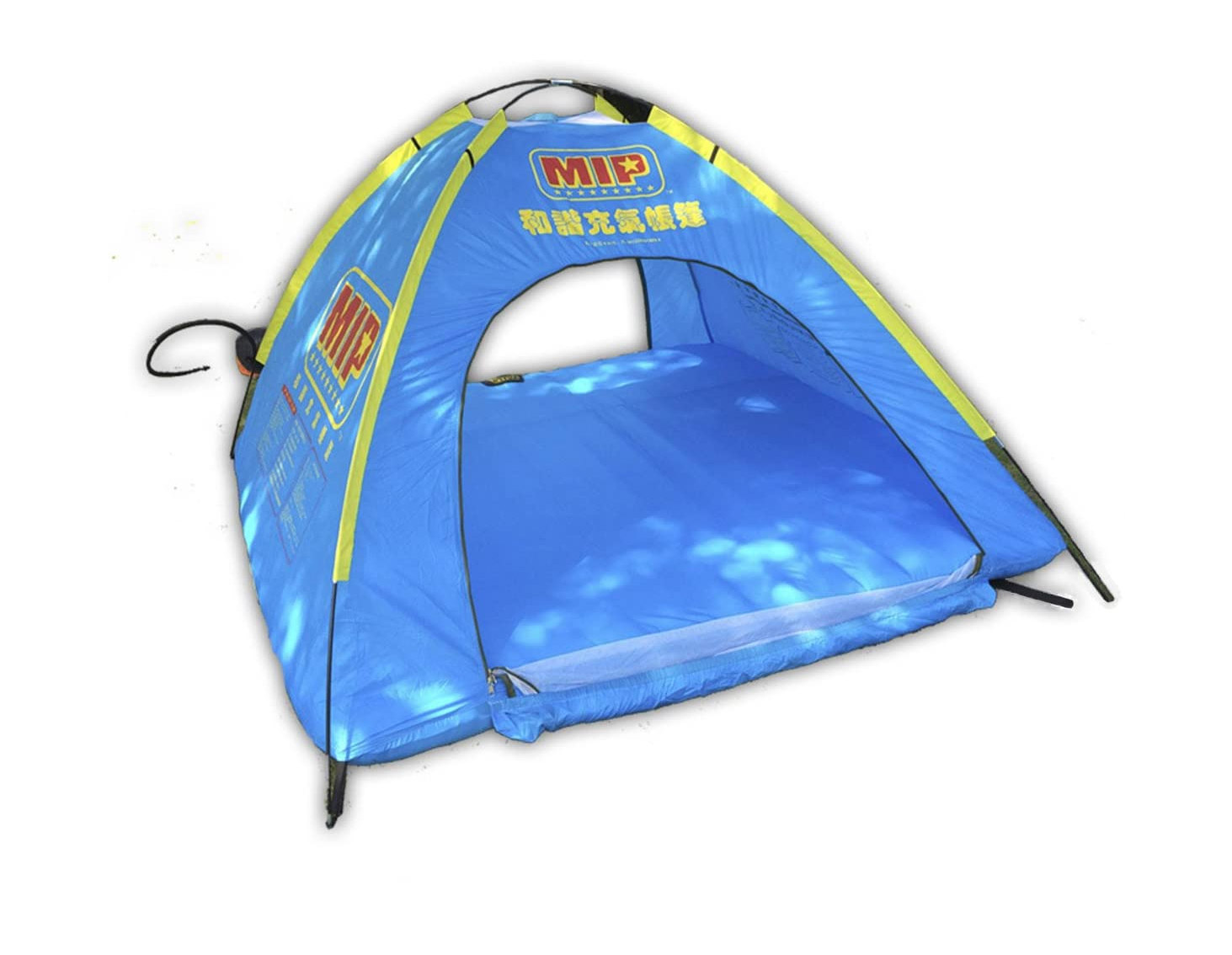 Subscribe To Our YouTube Channel