Marshall London Is An Android Smart Phone For Music Lovers
By Ryan on 07/17/2015 6:53 AM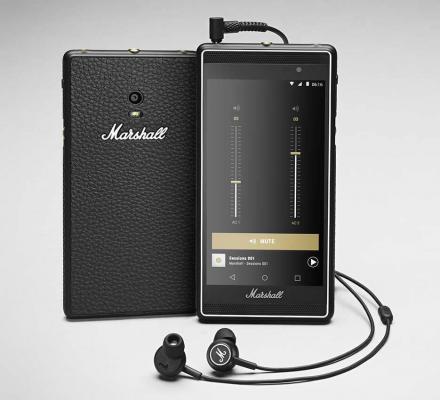 Marshall is without a doubt know for their amps, with probably the most recognizable amps in all of rock and roll. In an effort to broaden their horizons, Marshall is getting into the smart phone business with a phone that is exclusively targeted towards music lovers. The Android powered phone called 'Marshall London' is the self-proclaimed loudest phone on Earth, with two front facing speakers, you shouldn't have to use headphones to listen to music on this phone, that is assuming you want everyone around you to hear your music. With a few cool add-ons that no other Android phone has, this music focused smart phone might just stir the pot of the already over-populated Android smart phone arena.
On top of the amazing set of speakers, the Marshall London also packs a few more tricks up its sleeve with the so called M button that is a one button push to get to your music, along with a scroll wheel on the side of the phone to control the music to give you extreme precision to give you that perfect amount of volume you're craving. The smart phone is also equipped with two audio jacks that allow you and a friend to listen to music or watch a movie together without the need for an audio splitter to be on-hand.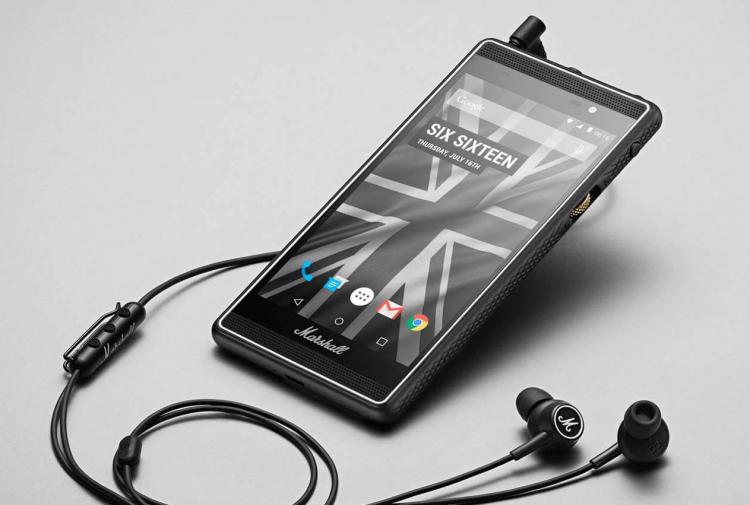 The global equalizer app that the Marshall phone comes with is pre-loaded with profiles, or you can create your own profiles so you can listen to the music however you want. The global equalizer will apply your selected profile to whichever music player you use. Simply press the M button to quickly get to the equalizer. The Marshall phone also comes pre-loaded with a DJ-app and the Loopstack app which is a 4 track music recorder.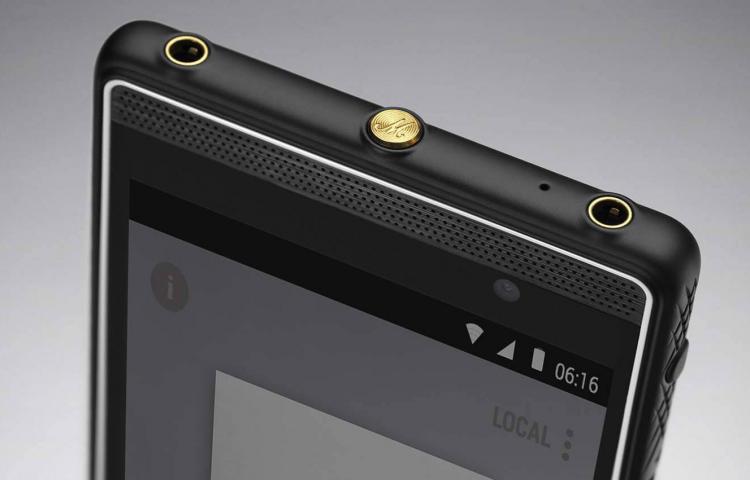 The Marshall smart phone features an 8mp rear camera and a 2mp front facing camera, a 2500 mAh Li Ion battery, and a 16gb micro SD slot, all on a customized version of Androids Lollipop.
Although there is no price set yet, you can consider me a customer as long as the volume goes to 11.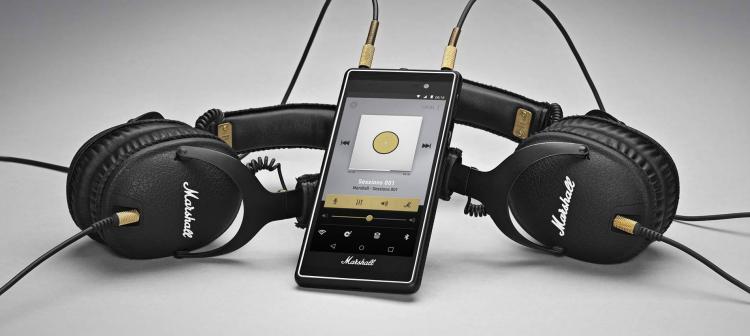 Here are the smart phone's specs:
2 x speakers (13 mm x 18 mm) with enhanced volume & bass
GSM / 3G / 4G LTE
16 GB / RAM 2GB / Expandable microSD card
4.7" LCD IPS HD 720P, Multi-touch, Gorilla glass 3, anti-finger print coating
Wi-Fi a/b/g/n 2.4 GHz / 5 Ghz, Bluetooth 4.1 with BLE & aptX
8 MP AF main camera w/flash, 2 MP front camera
Multicolor notification light, haptic feedback with vibra
145 g in weight
Sensors: ALS, Proximity, Accelerometer, Gyro and E-compass
OS: Android Lollipop 5.0.2 with customized music applications
Microphones: 2 x MEMS with active noise cancellation
Assisted GPS and Glonass
Measures 140.4 x 70.4 x 9.8 mm
Connections: Nano-SIM, Micro SD, Micro USB, 3,5 mm audio connector x 2
CPU: Qualcomm Snapdragon 410, 1.2 GHz Quad Core
Battery: Removable 2500 mAh Li-Ion
Ext. Controls: Volume wheel, dedicated "M-button", PWR button