What Kitty Wouldn't Love One Of These Hanging Macrame Cat Hammocks?
By Ryan on 01/09/2022 4:46 PM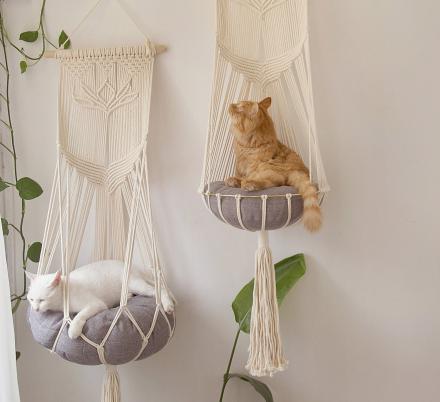 If there's one thing cat owners should know about their furry friends, it's that they love having a high perch to sit on. The perfect cat perch should combine comfort and visibility, to feed your feline's evolutionary need to scout out prey - even if they won't be catching any animals inside your house. Now you can offer your cats a high-up, comfy place to sit while giving your living room the perfect aesthetic, with this hanging macrame cat bed!
This hanging cat perch is a handmade, decorative macrame hanger, with space for a small circular pillow your cat can sit on. The pictured macrame cat perch comes in two main styles - one with leaf-like figures woven into the cords, and the other with diamonds leading into helix shapes.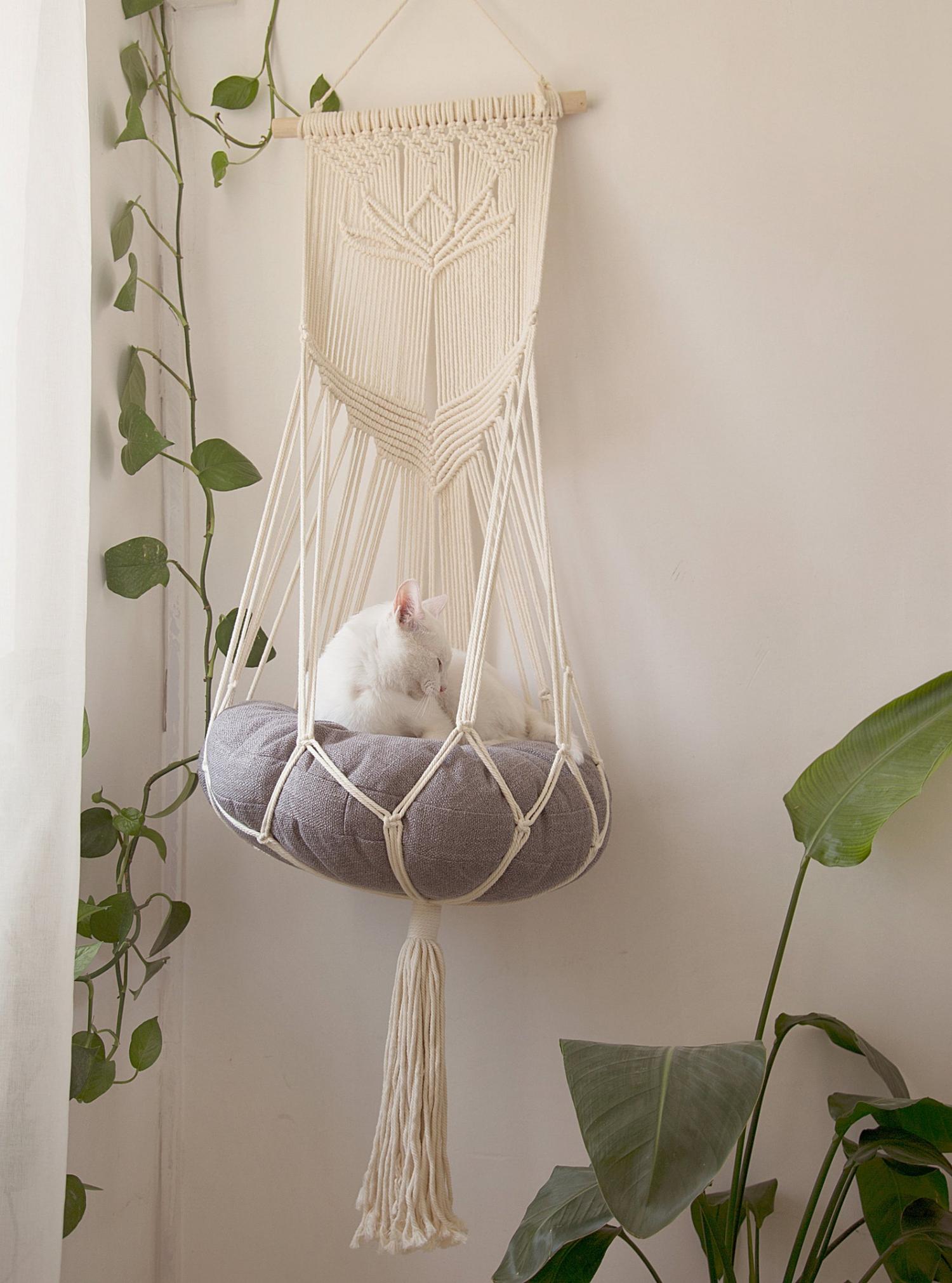 Made from 100% cotton cords, Macramebeautiful, the Etsy shop that creates the cat hammocks, offers them in a variety of sizes, styles, colors, and materials, so be sure to flip through the different options in their shop! By communicating directly with them, you can also ask for specific, custom requests for your macrame cat hammock, including different sizes, designs, and colored-dyes.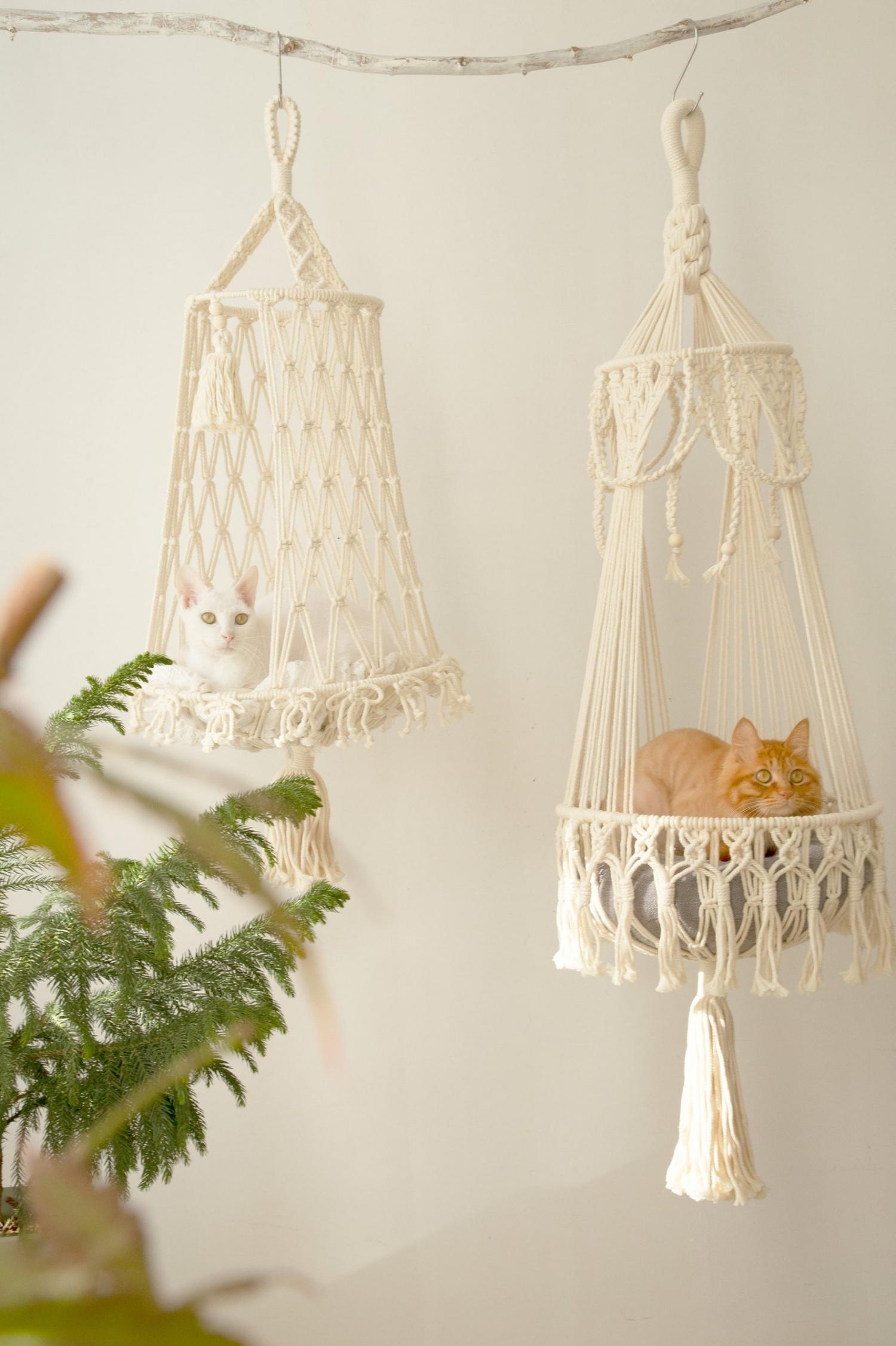 Those looking to purchase a custom macrame cat bed from the shop can expect them to take 5-10 days making the actual piece, depending on the size, purpose, and difficulty of the particular macrame hanger. Other standard macrame cat hammock designs are made every single day by the shop, and can be sent out daily.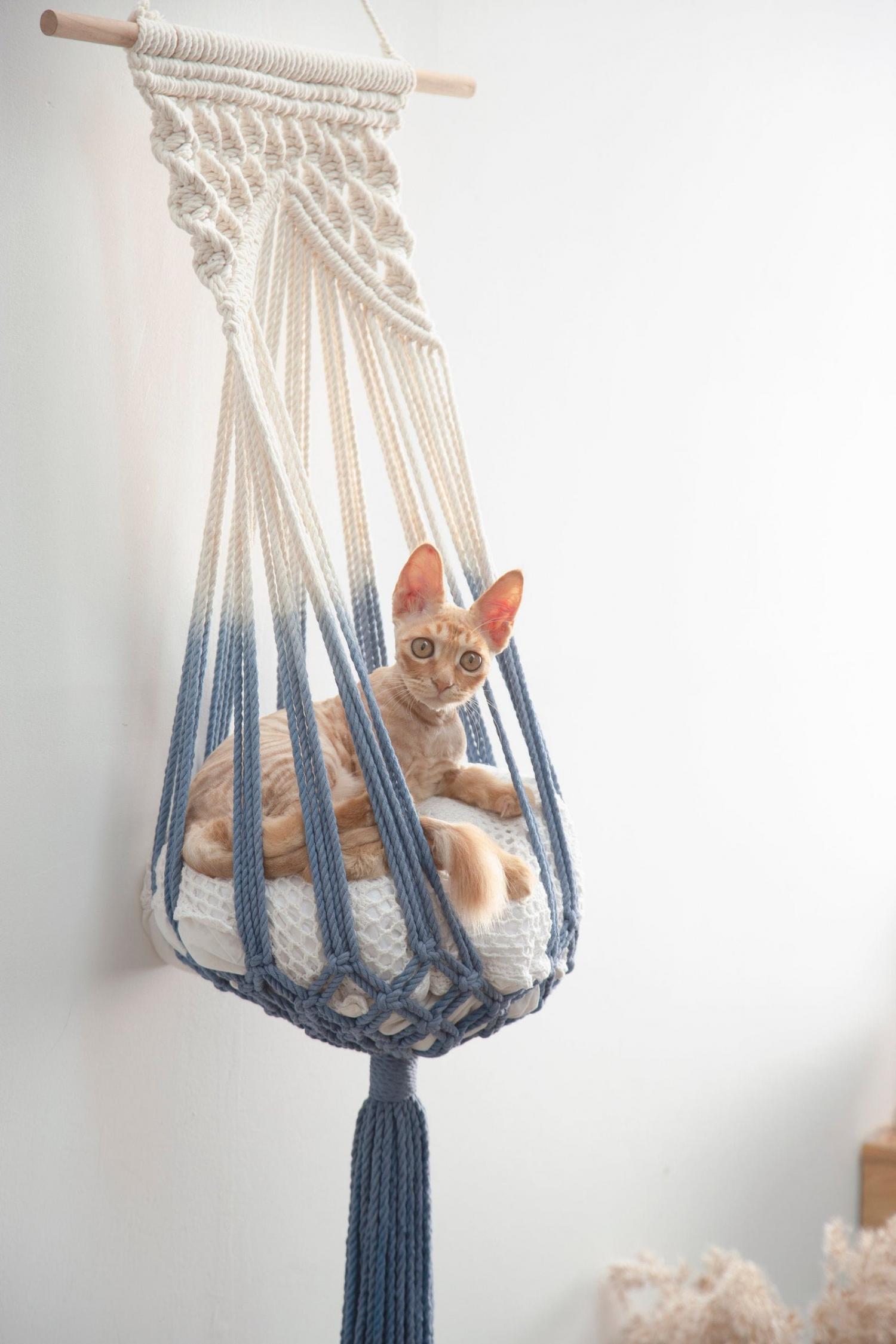 The pictured hanging cat hammock, without the pillow or cat in it, measures about 15.74 inches wide, and 43.3 inches long from the wood to the end of its tassels. While purchase of the macrame hanger does not include the pillow, the one in the picture is about 15.74 inches in diameter and is completely circular, to fit the shape of the macrame cat hanger.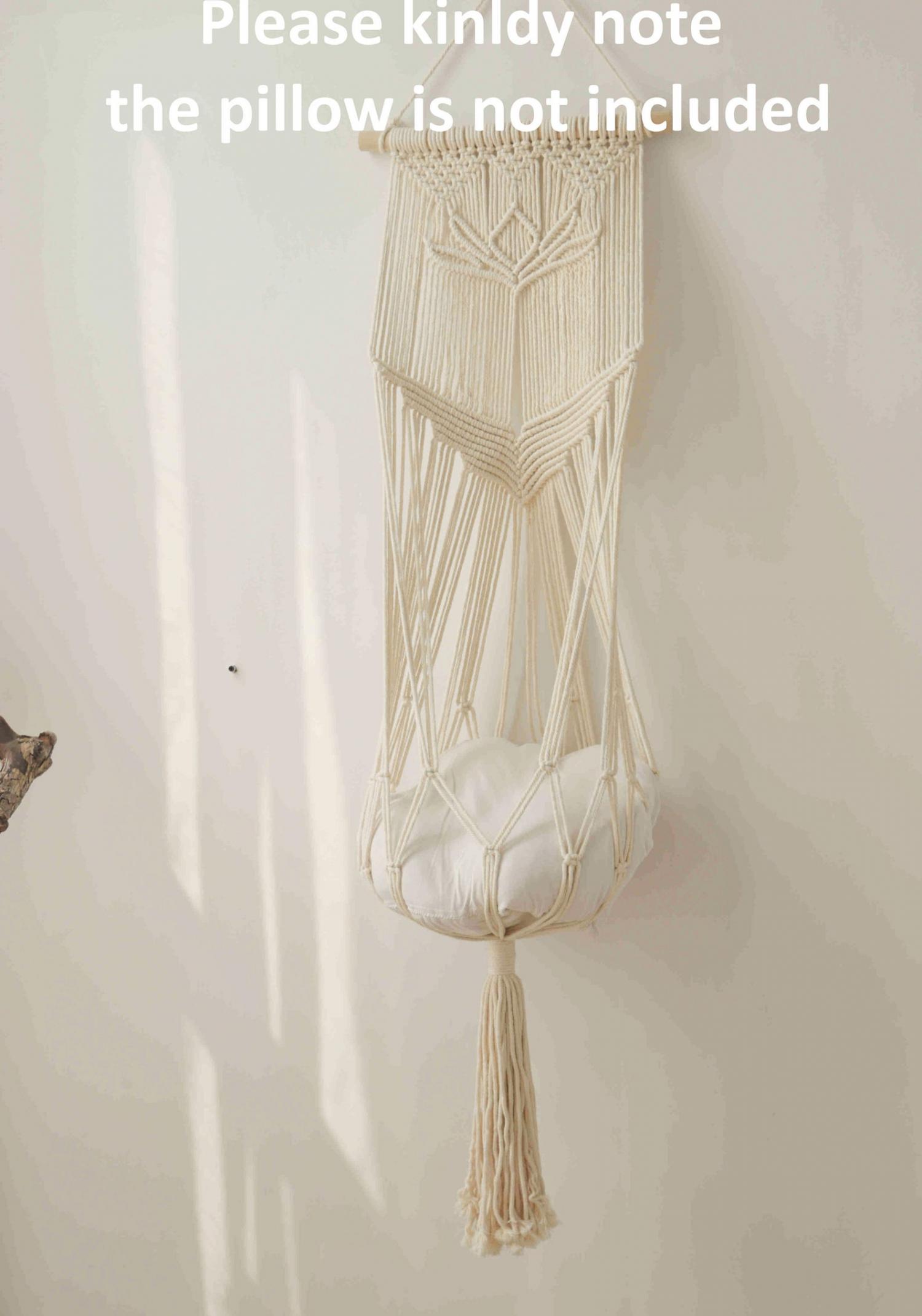 The hanging macrame cat perch also comes with some extra stickers, a sturdy box, and a stainless steel hook to allow you to hang it right away! Packaged with extra tissue paper to keep the macrame cat hanger safe in transit, the shop says it usually arrives 3-10 days after being shipped. In addition, the shop provides a tracking number for each macrame cat perch, so you can keep an eye on it before it gets to you.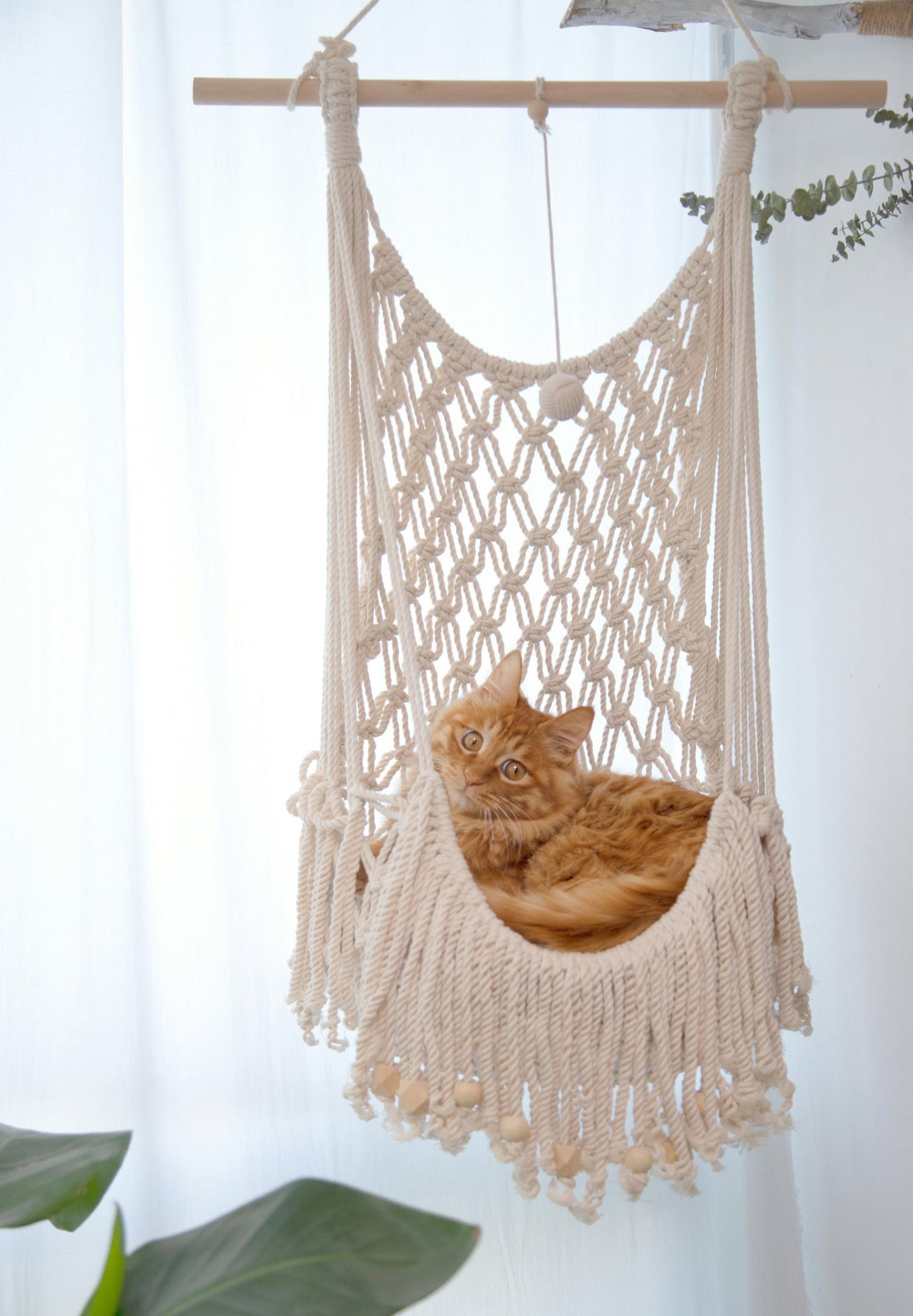 Sadie, one person who purchased the hanging macrame cat bed, offered the product a five-star review on its page, saying, "This cat hammock is so beautifully made! And such great quality. I love it and so do my kitties!"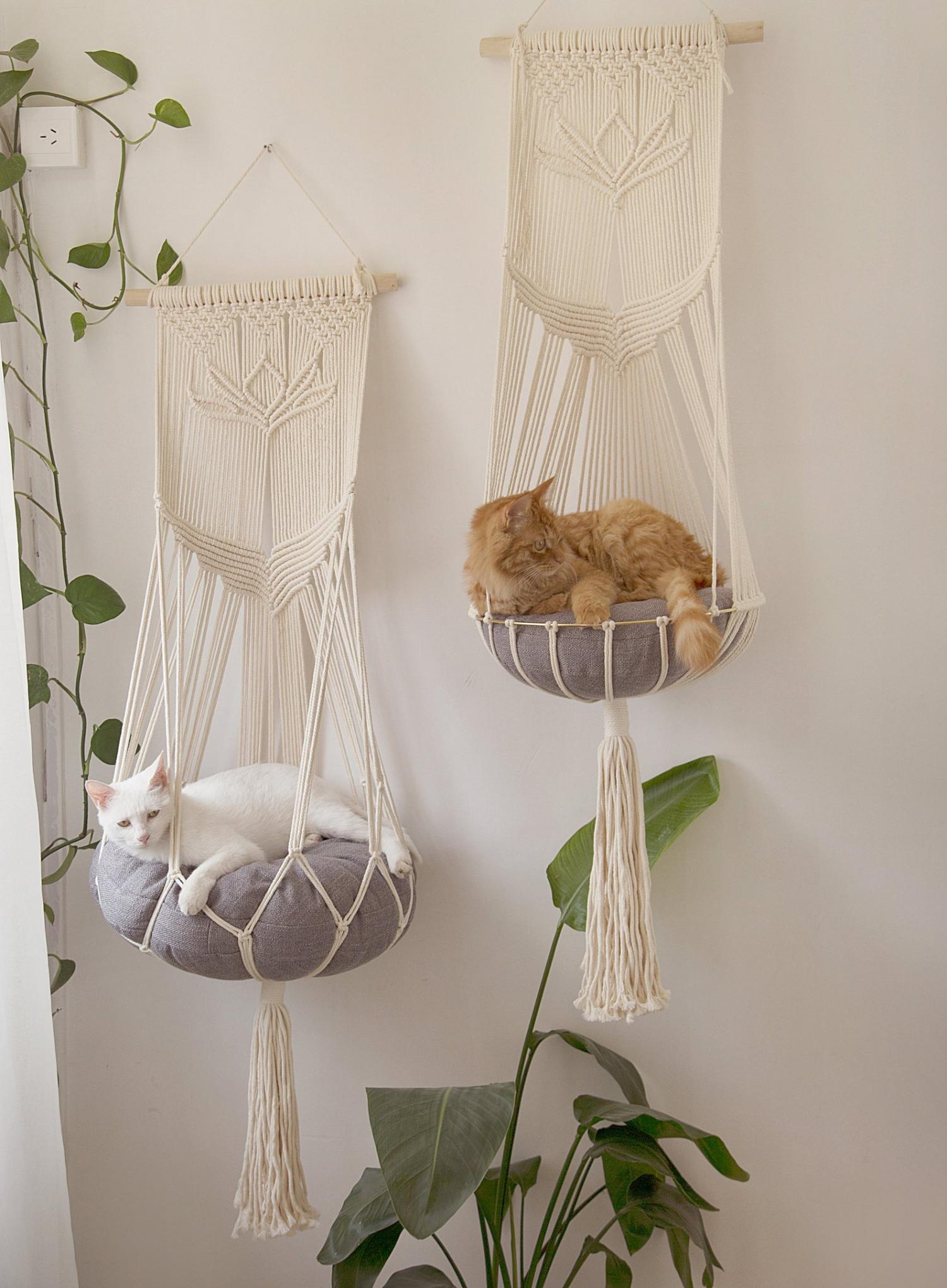 For a major upgrade, combine this macrame cat bed with these floating cat stairs and perch, and you'll be able to offer your cat the ultimate hangout spot, just for them.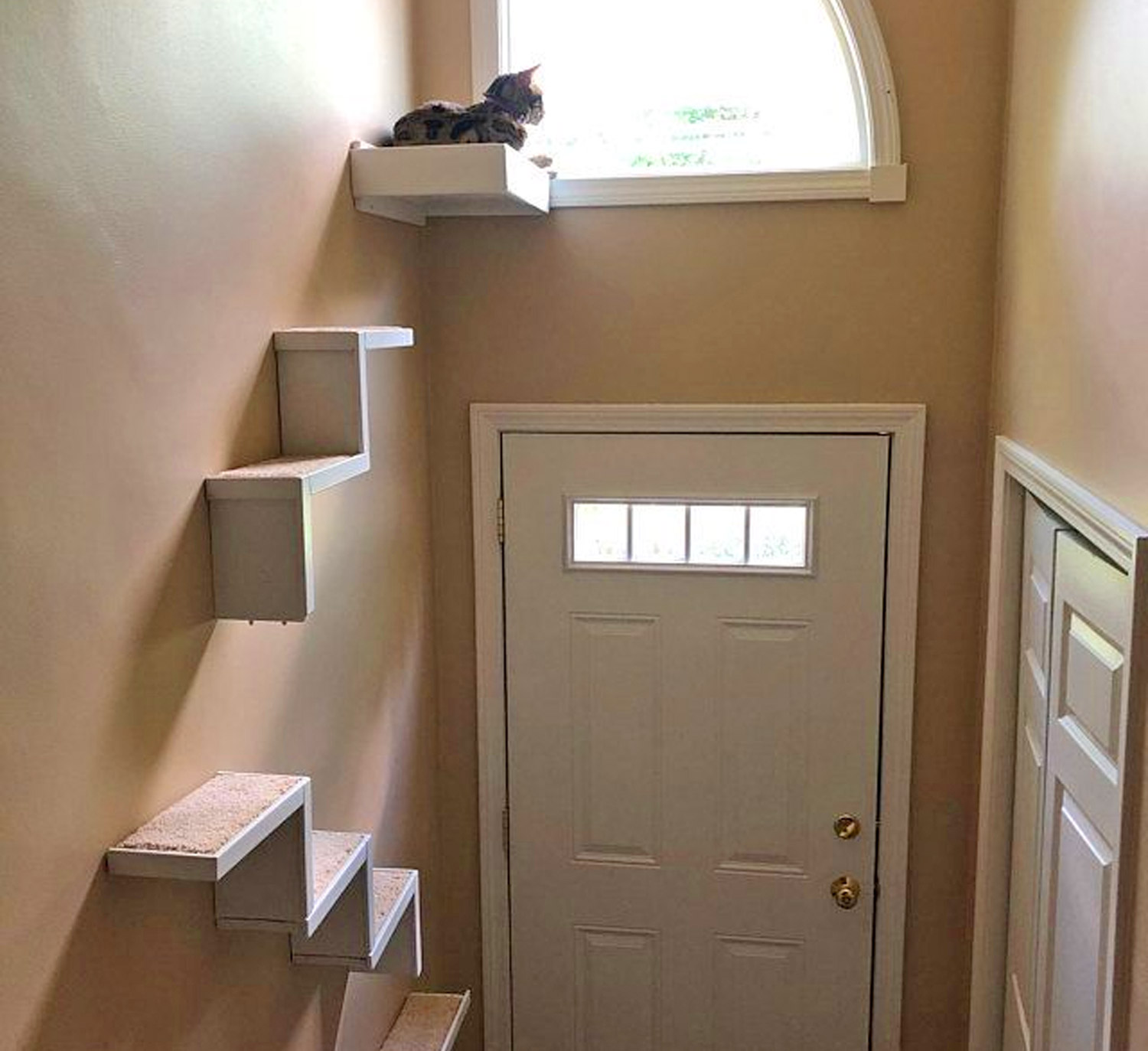 No matter which macrame hanging cat perch you decide on, you and your kitty will both appreciate this beautiful handmade macrame hanger in your house, sure to be the future home of many cute cat naps.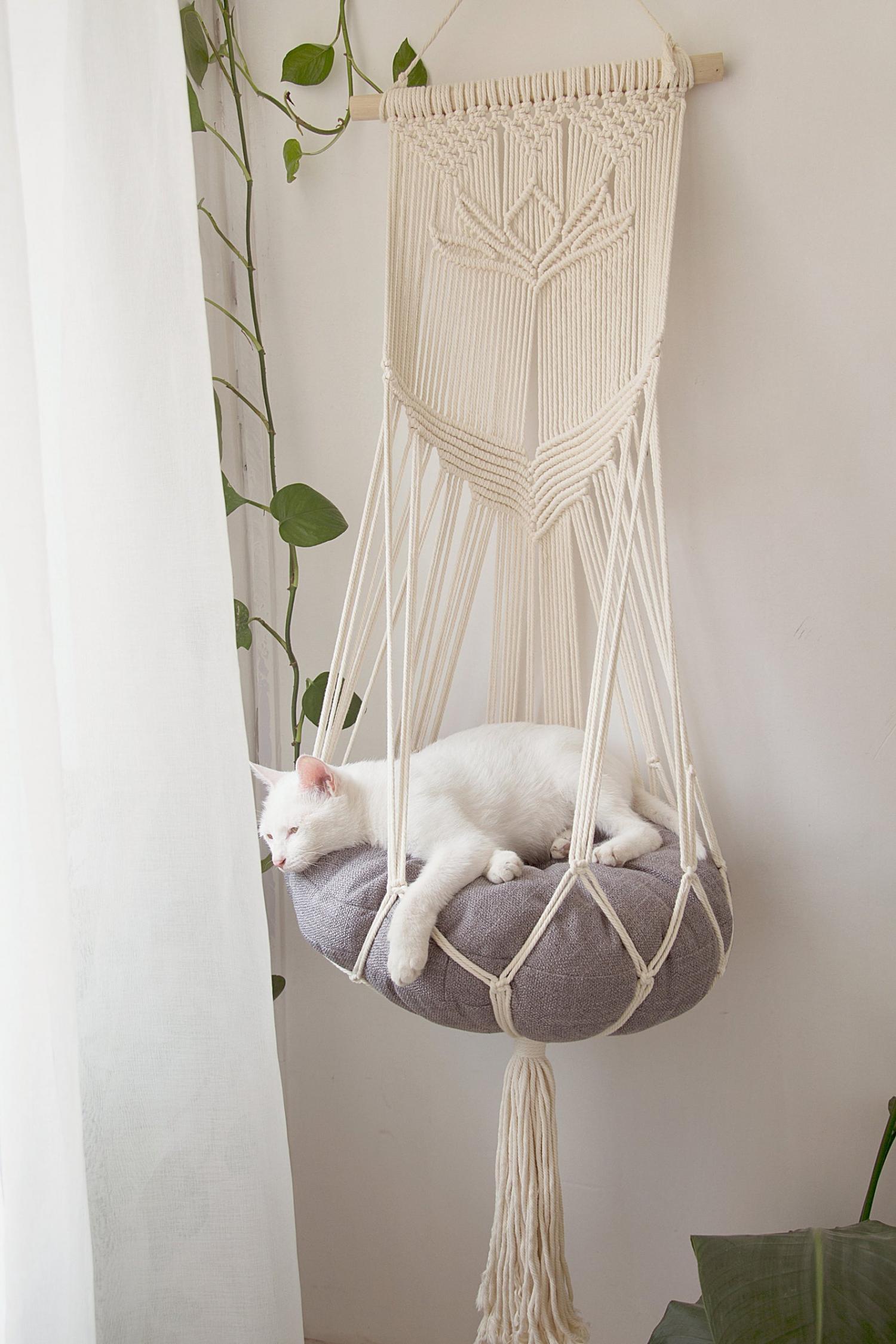 The Macrame cat hammocks are made from 100% pure cotton cords!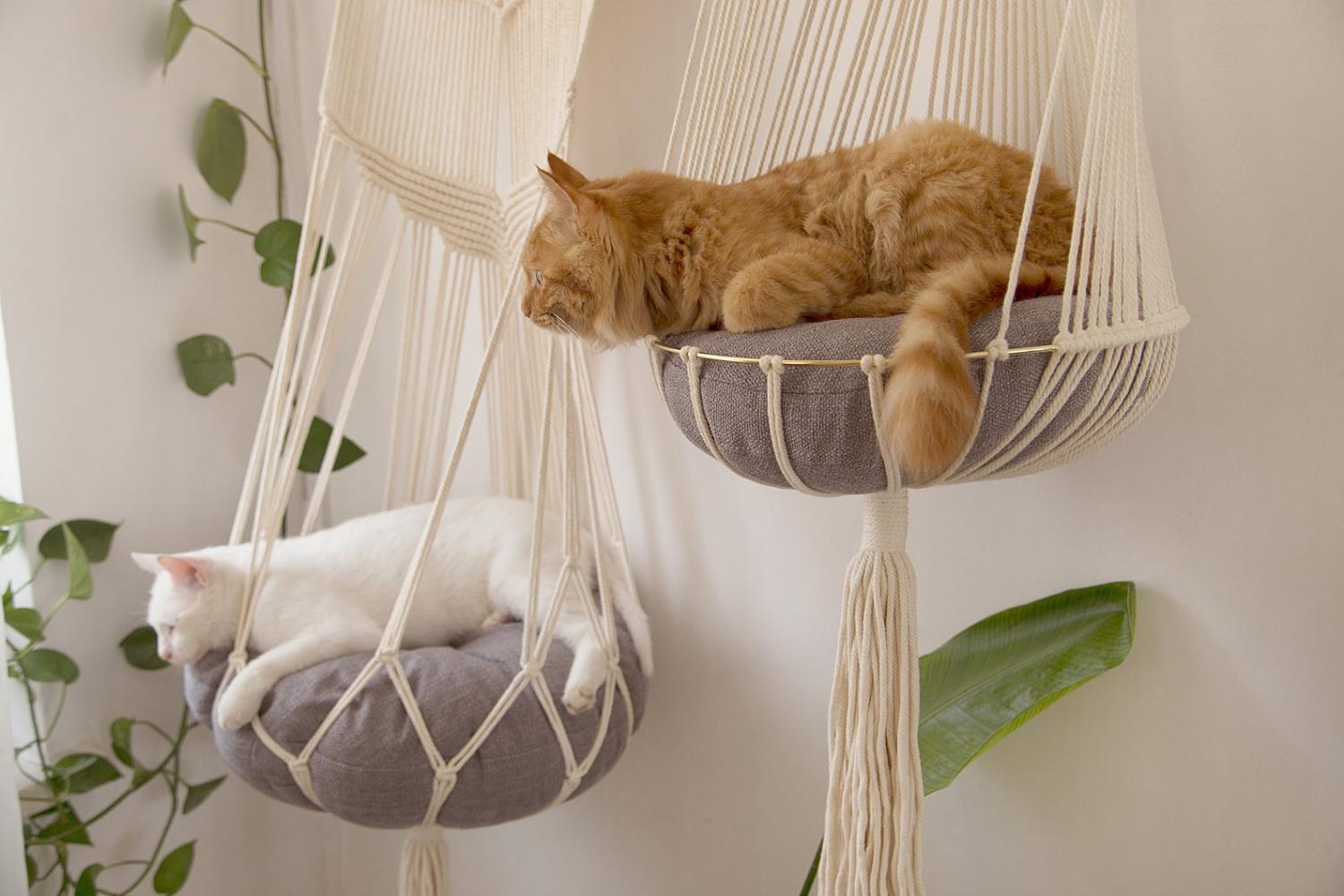 The macrame hanging cat beds measures 43.3 inches long x 15.74 inches wide.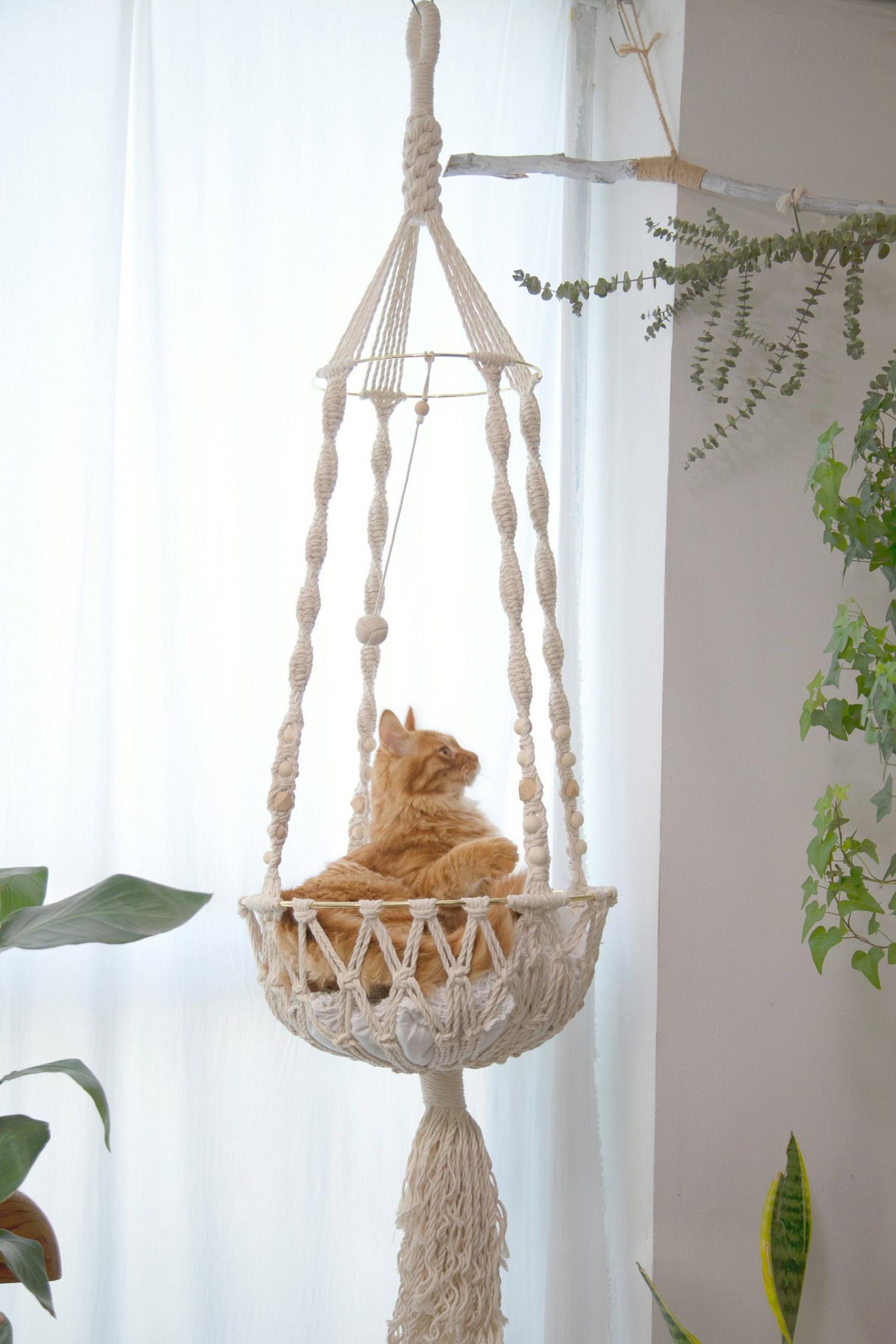 The hanging cat hammocks don't come with a pillow, so you'll need to provide your own once it arrives!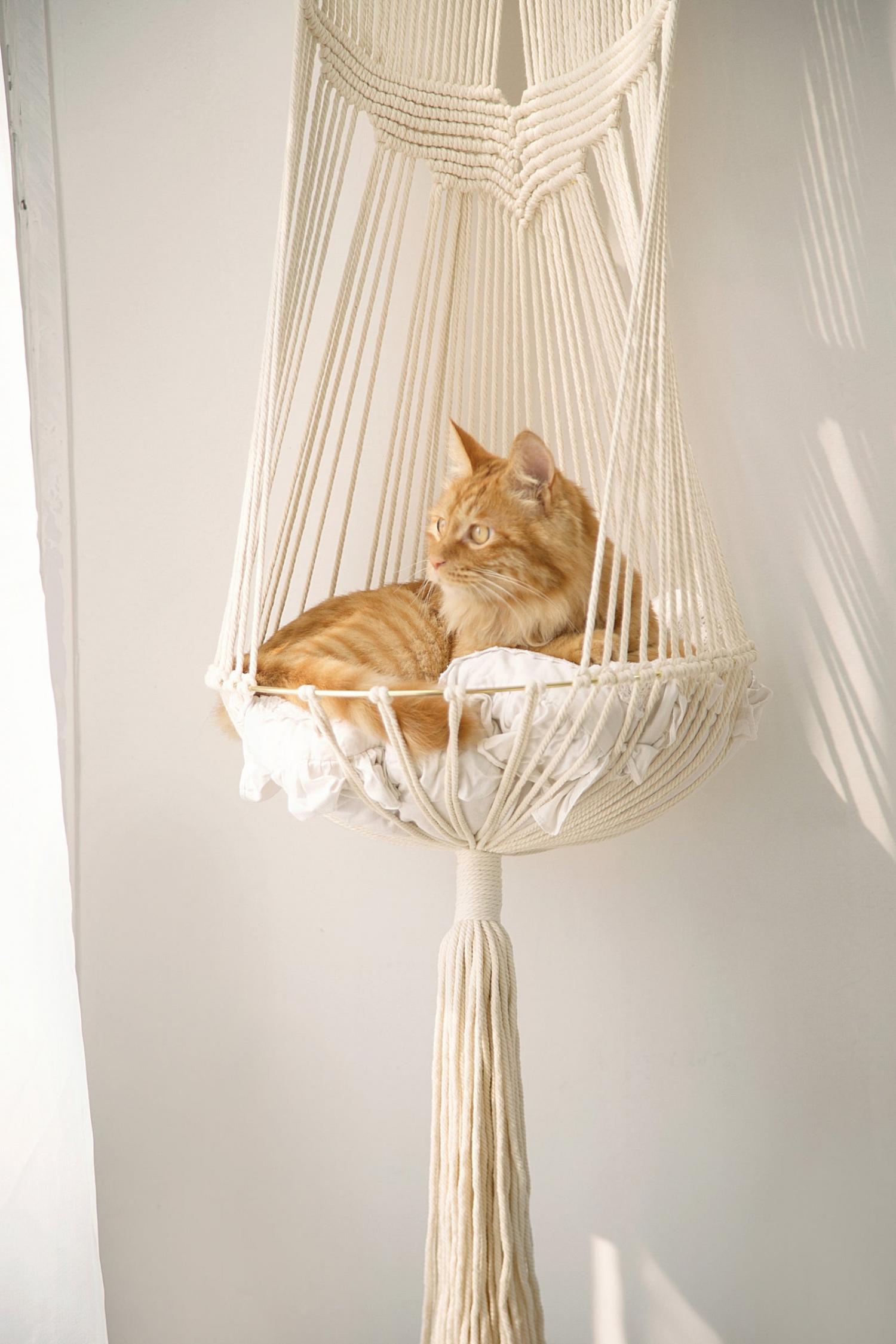 They create a bunch of different styles and designs to choose from, so be sure to check out their entire shop to see which one you like best!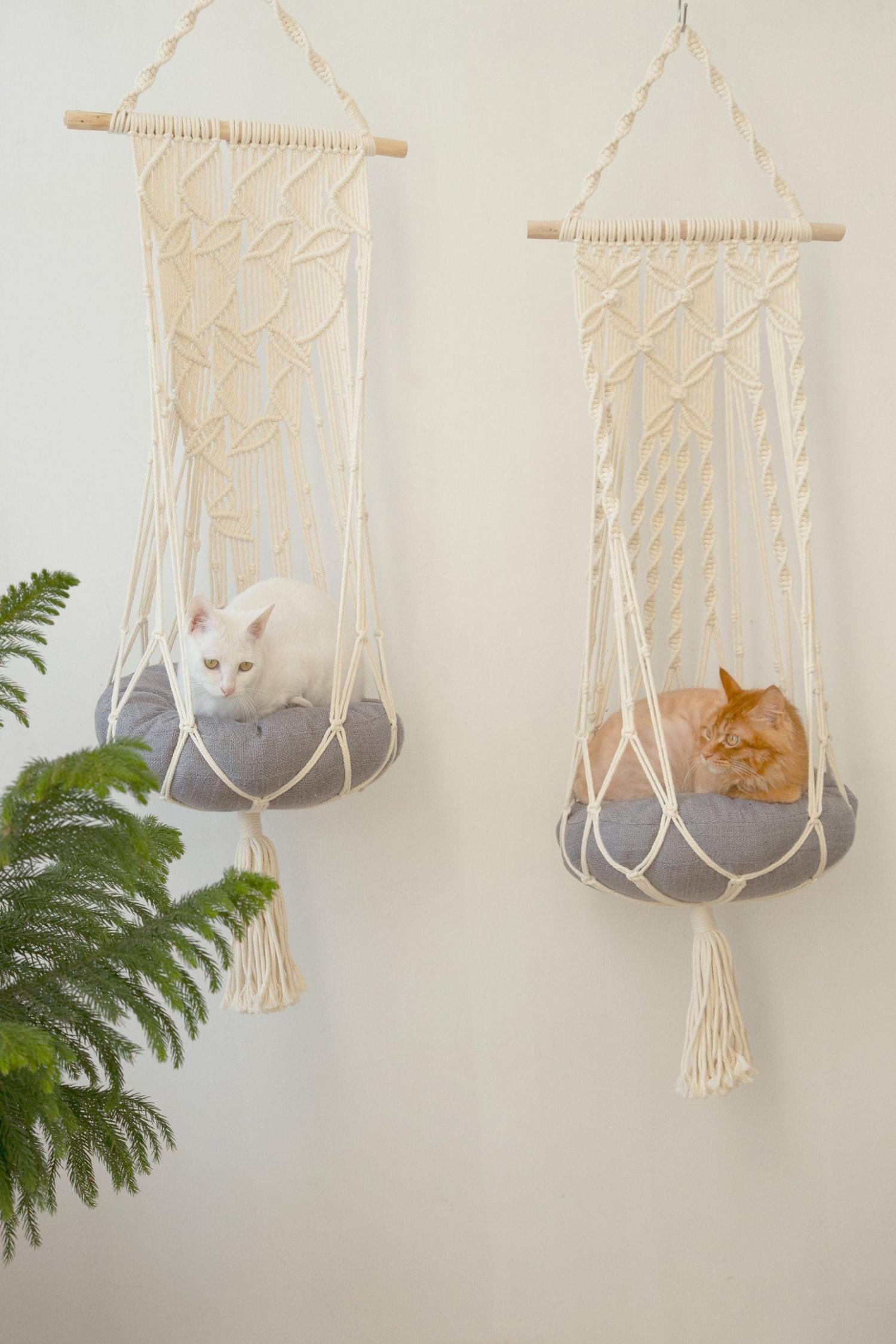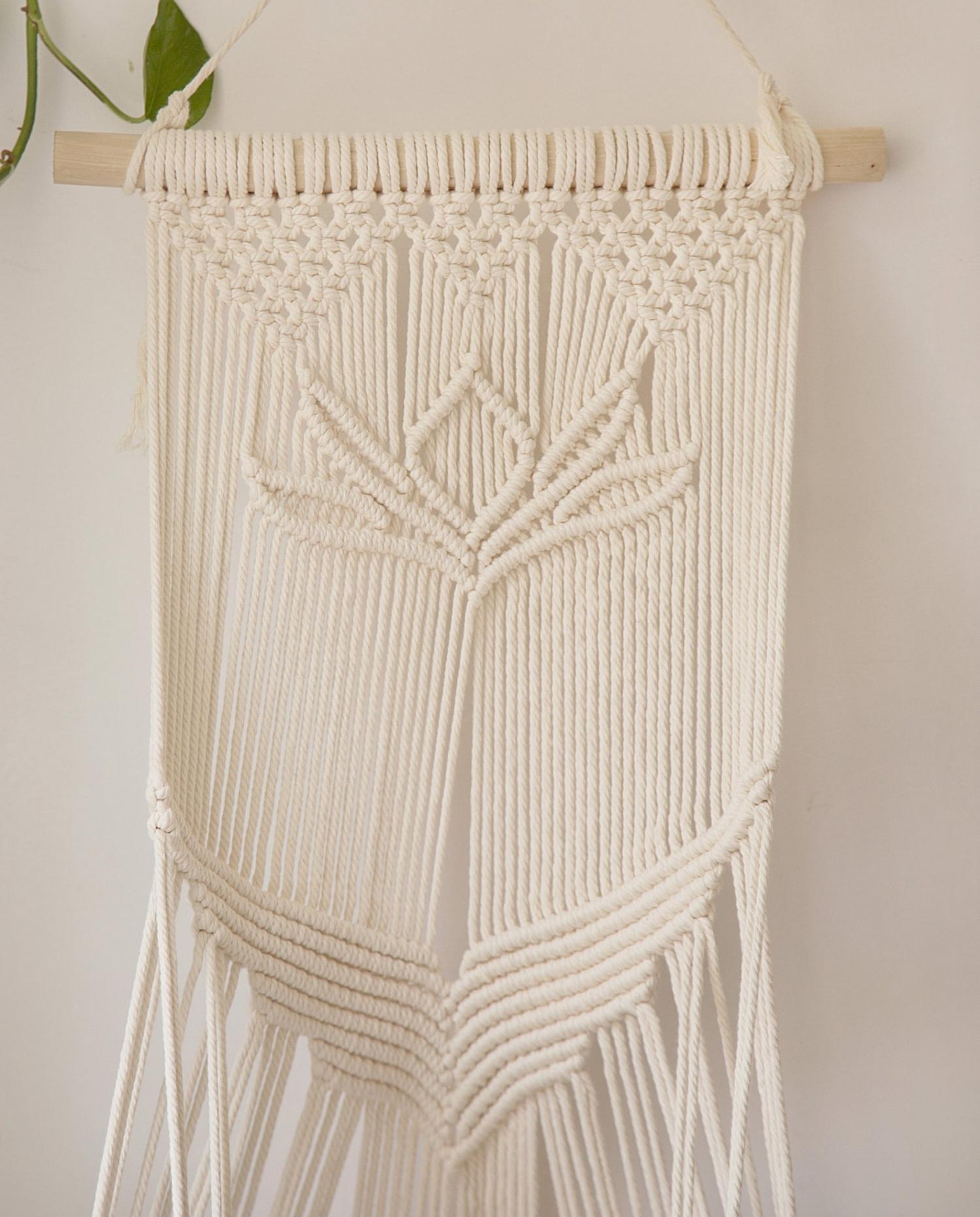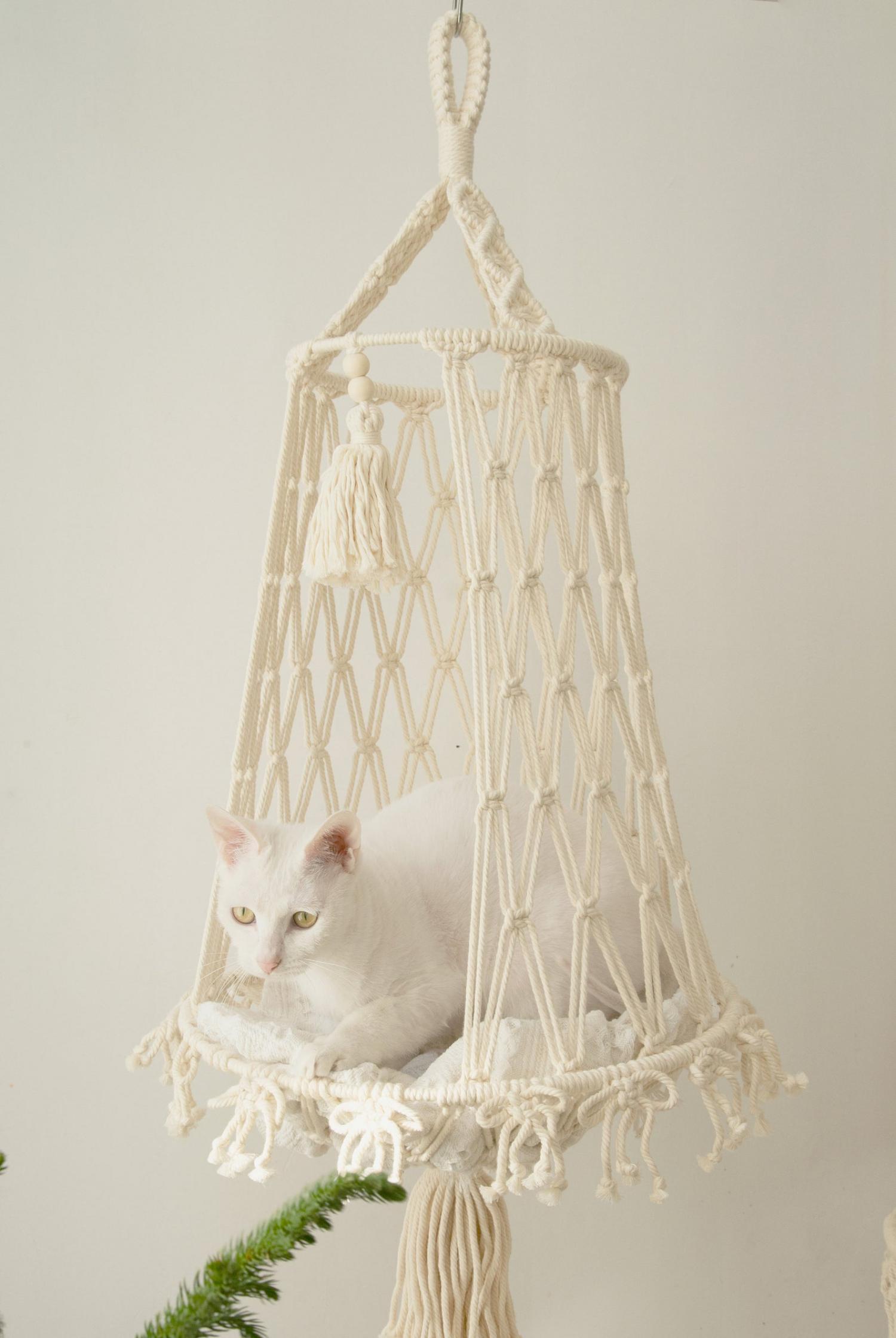 They come in a variety of different color options to choose from!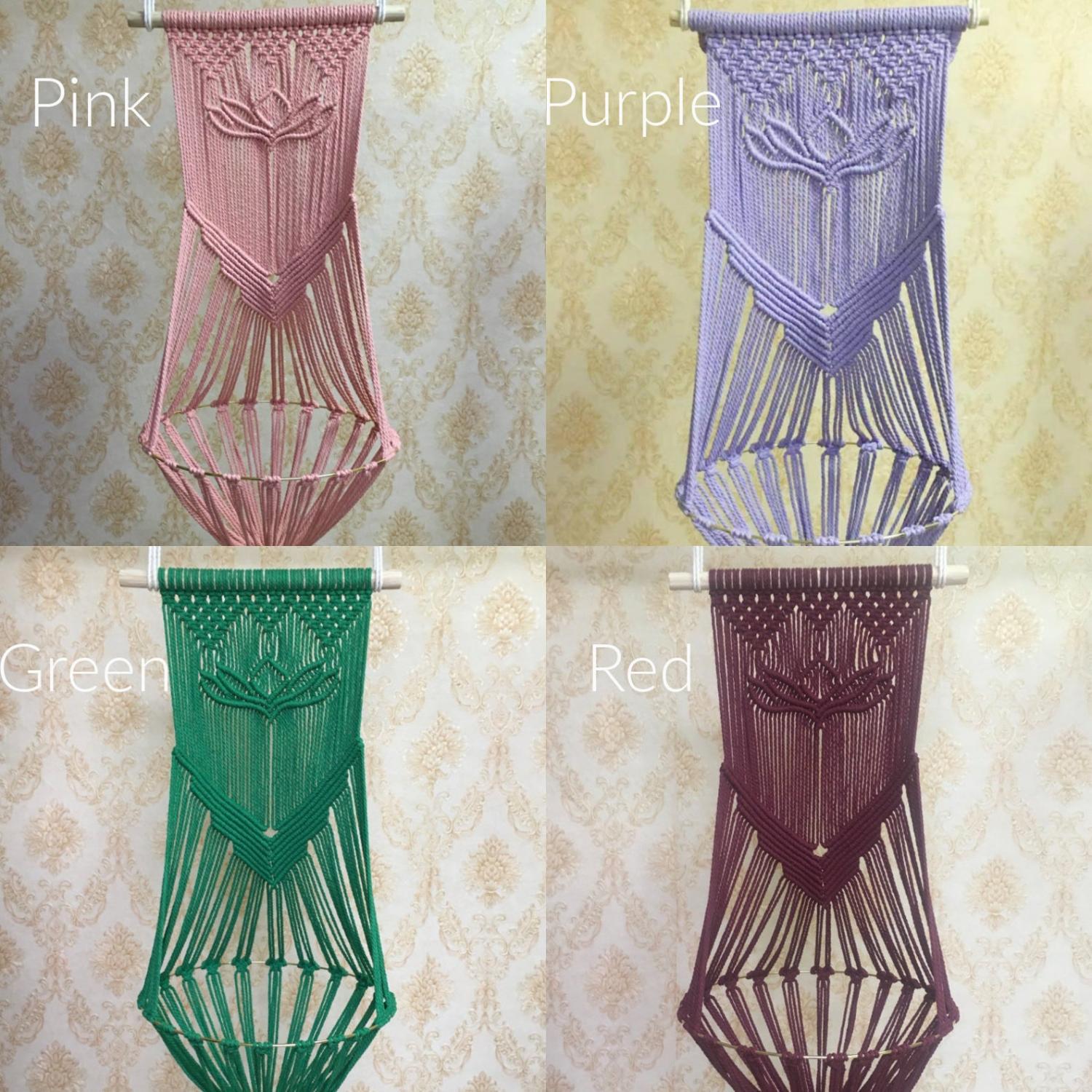 Check out the video below on how to create your own Macrame Cat Hammock!
Subscribe To Our YouTube Channel