These Floating Cat Stairs Give Your Kitty A View Outside While They Lounge
By Ryan on 04/28/2021 3:40 PM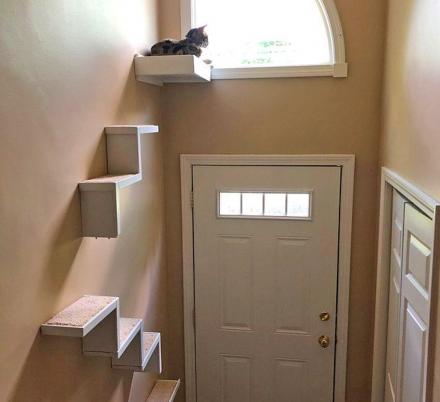 They say cats love to have a perch of their own, and they aren't wrong. In fact, there's a reason why so many cats get stuck in trees - they love being up high and being able to scout down upon an area, whether outside or inside! But if you don't have any high shelves or surfaces that your cat can reach in your home, not to worry! Now you can buy this full set of floating wall cat stairs including a wall cat perch.
This set of cat stairs and a perch comes with two floating wall stair pieces for your cat, and one shelf piece for the floating cat perch that acts as a floating wall cat bed too. It also includes a foam bed cushion, on which your cat can enjoy the optimal level of comfort while lounging above everything else!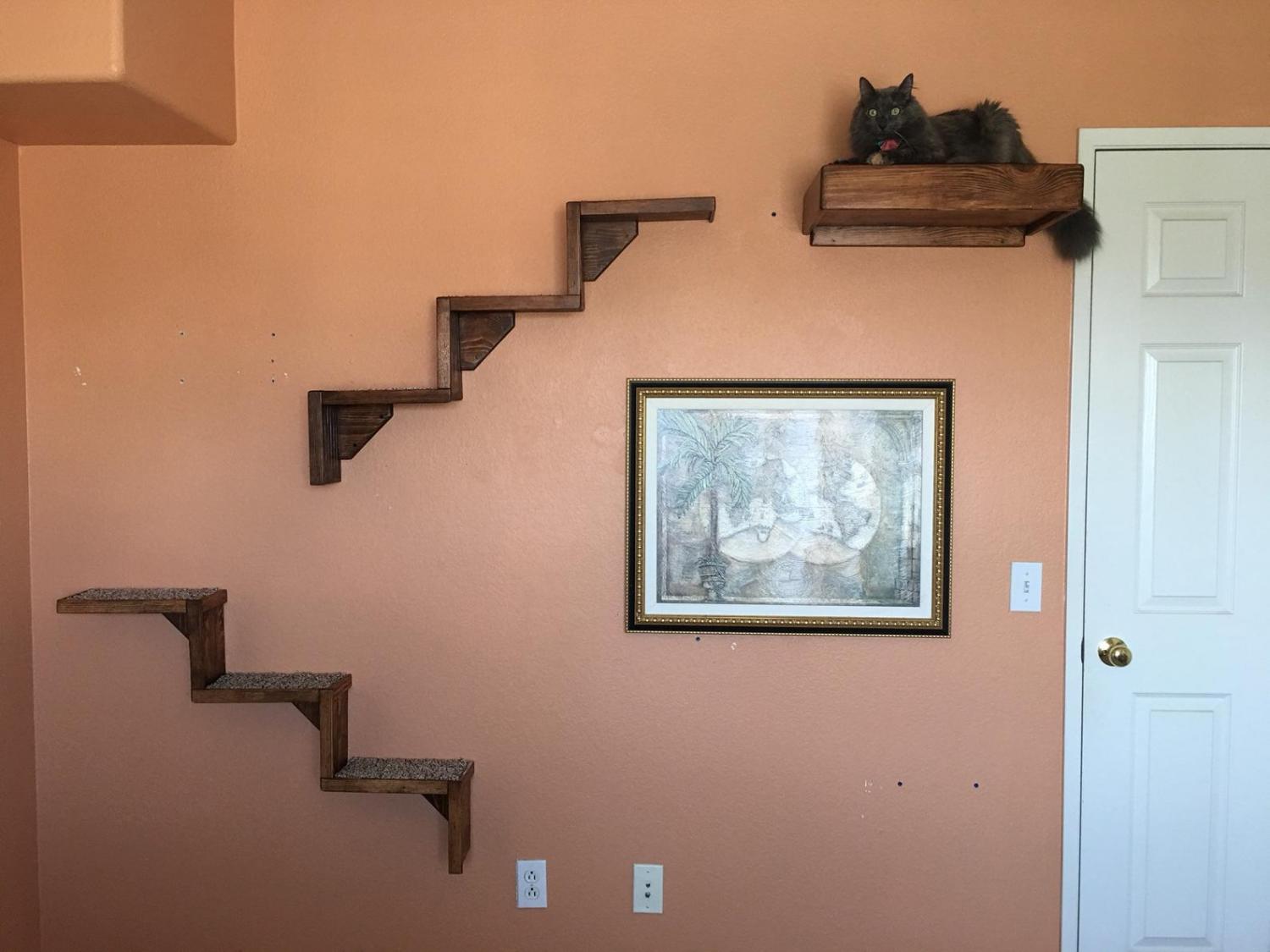 If your cat's in the market for handmade cat furniture, these floating cat stairs makes a great gift to your furry friend and can add another dimension to their living room decor.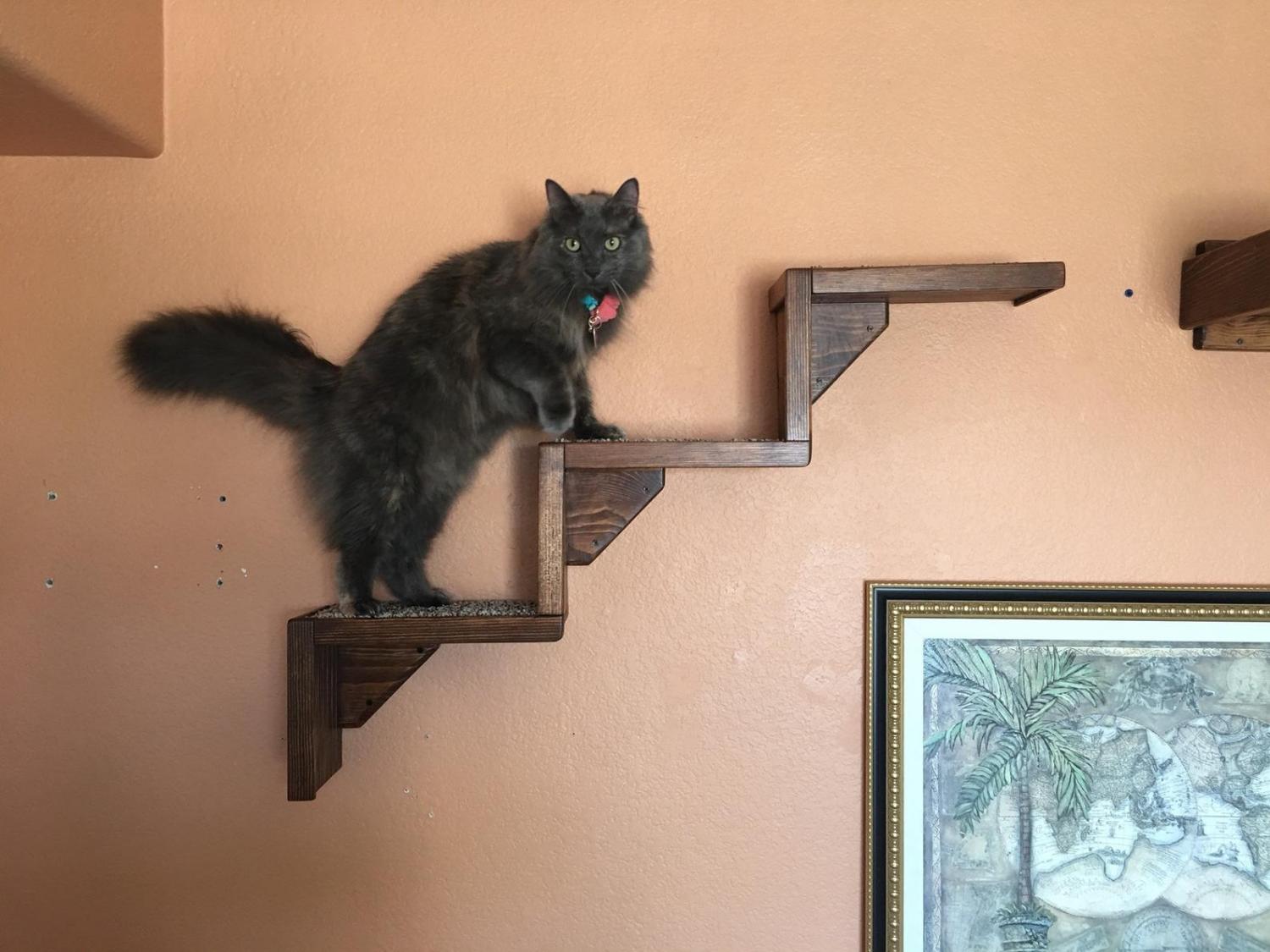 Coming to us from PorteSueloGoods on Etsy, this shop also offers floating cat cube shelves with the same wall cat bed included in this set. Unfortunately for those without access to a cat as of yet, the cat is not included in this set, and you will have to purchase or find your own.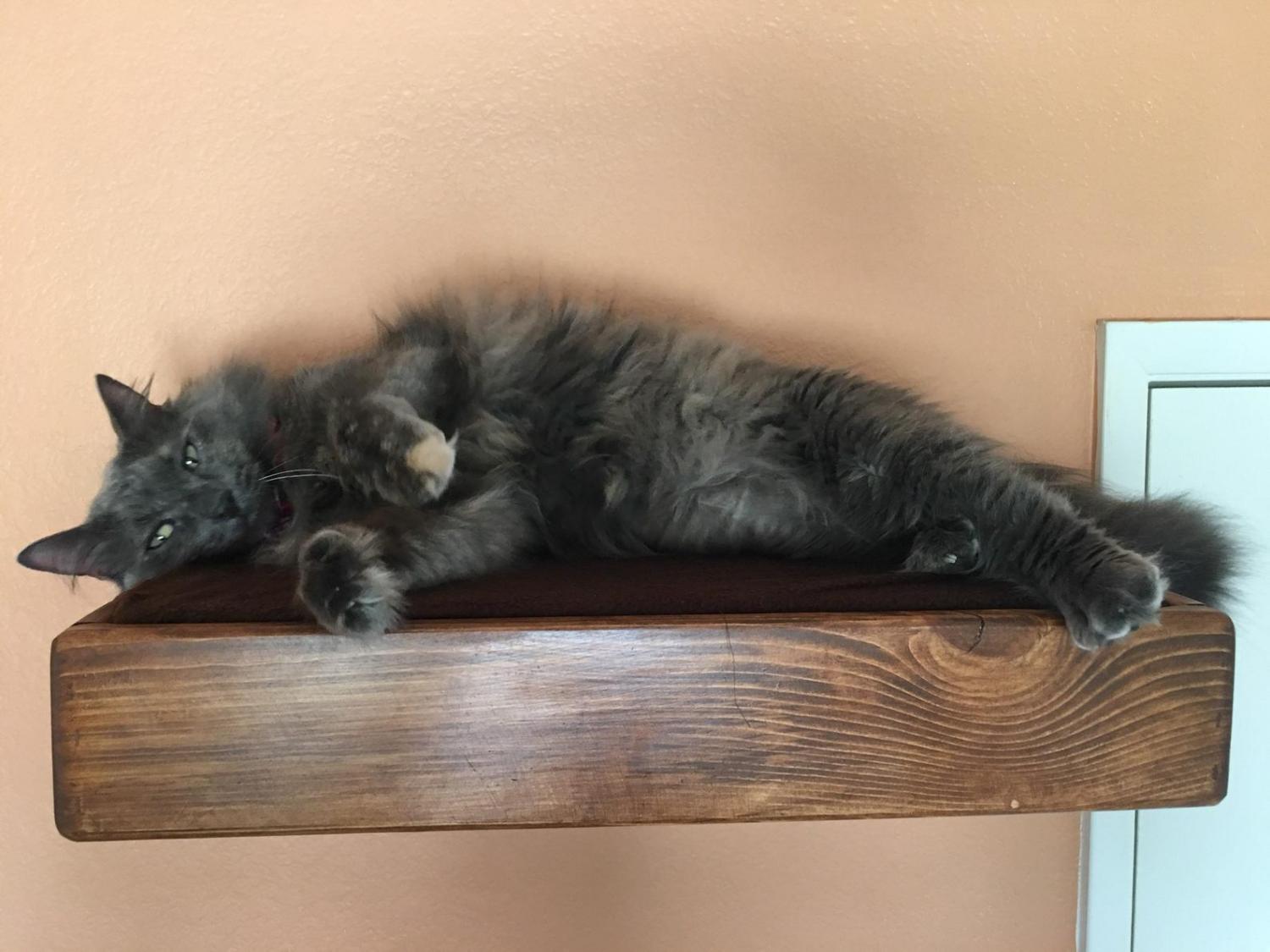 However, these floating cat stairs do include the necessary anchoring screws to hang the pieces on the wall, so you won't need to purchase any extra hardware. Just the cat.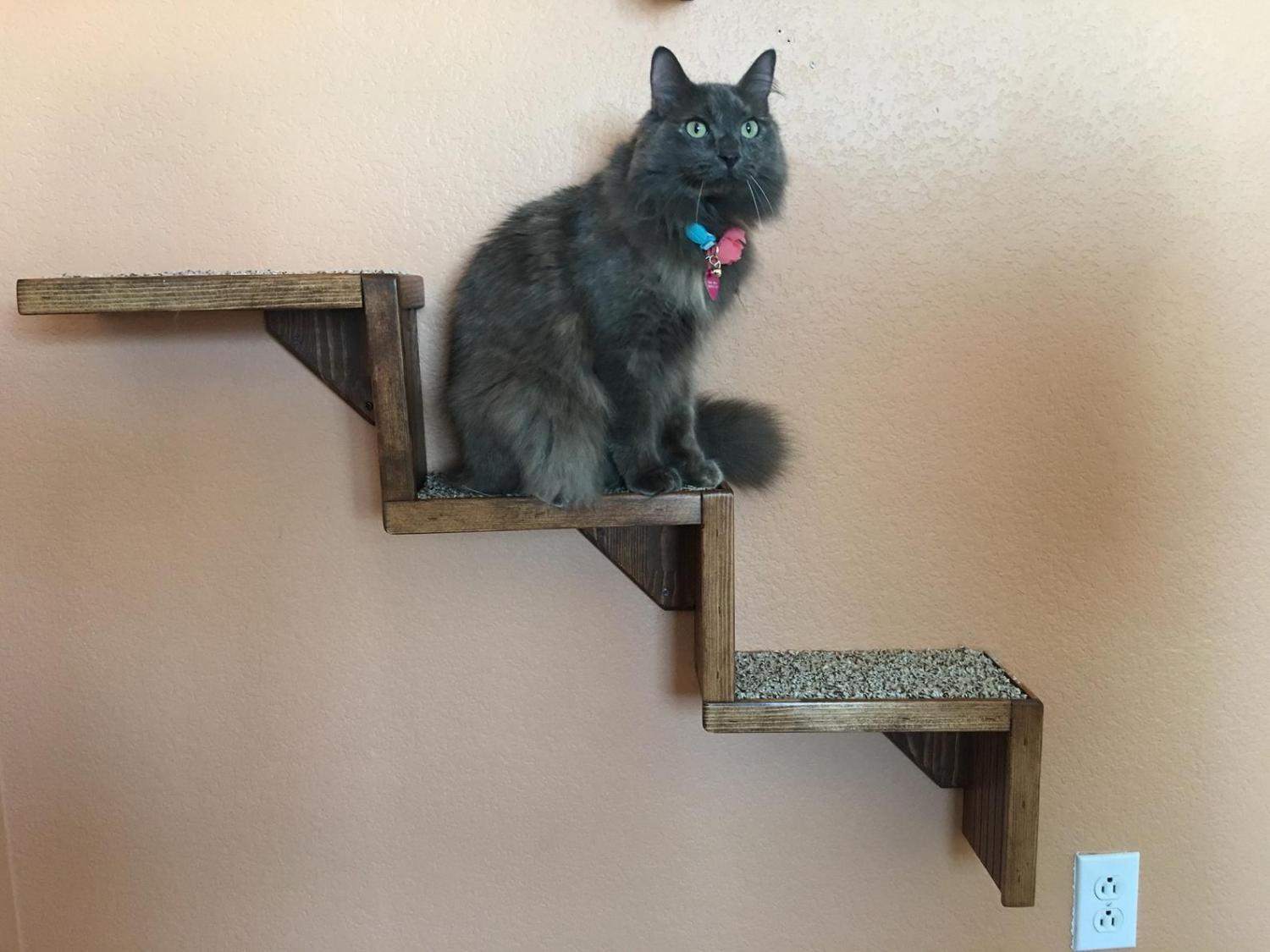 At 12 inches long, 5.75 inches wide, and 7.25 inches tall, these cat wall stairs should fit on most walls. Since the pieces are all separate from each other, they can also be customized and placed in an orientation that works for both your home and your cat.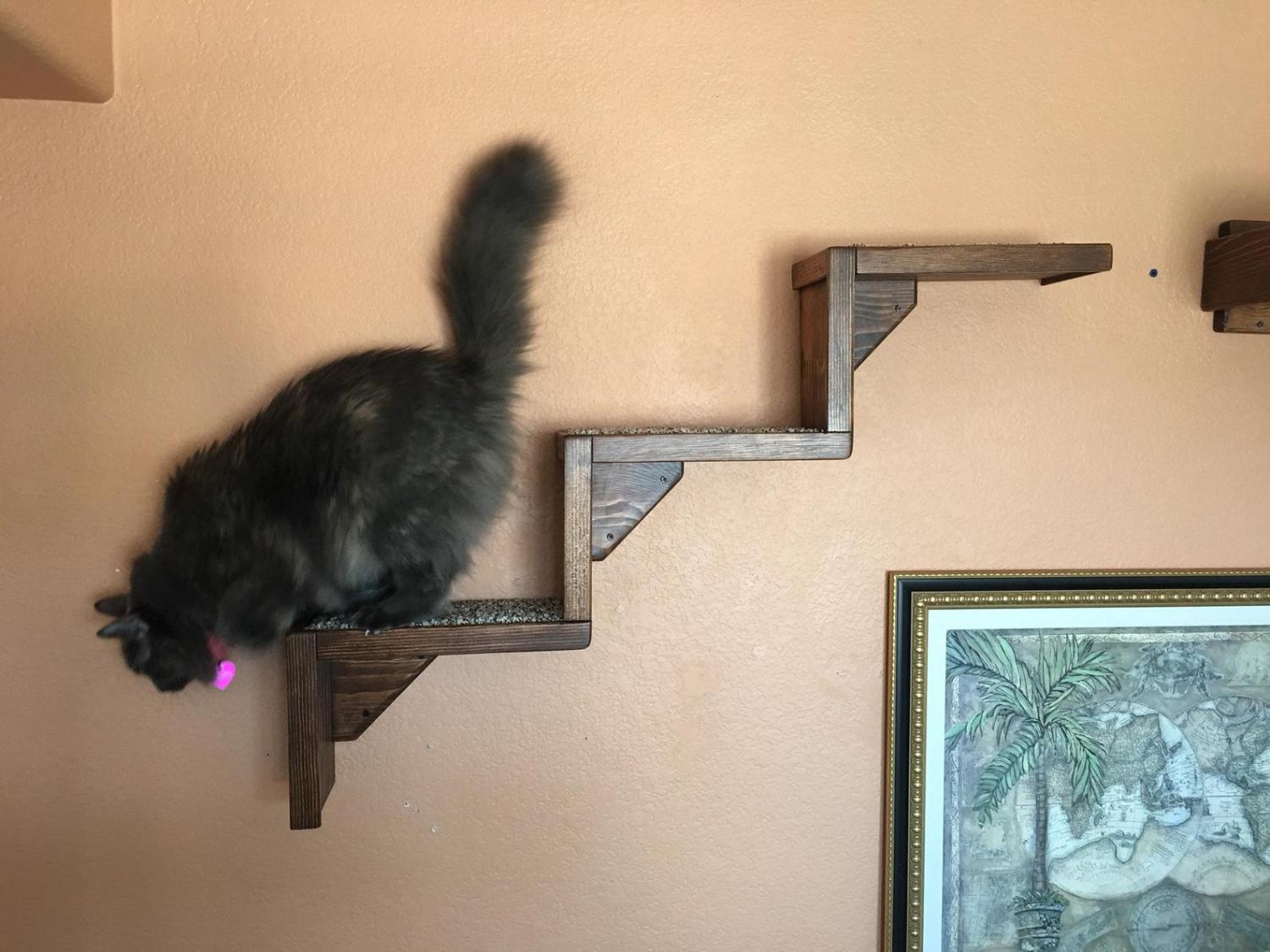 Lindsay, one happy purchaser of the floating cat stairs and bed set, wrote in a review, "Our cat loves them! She spends all her time up there. The steps are too narrow for her to turn around on and I installed them separately from each other (I'm bad at following instructions)." She continued, "So we made some adjustments so she could get to a larger spot and turn around and get back to the steps that led to the bed. She LOVES the bed and it all looks really great on our wall! Thanks!"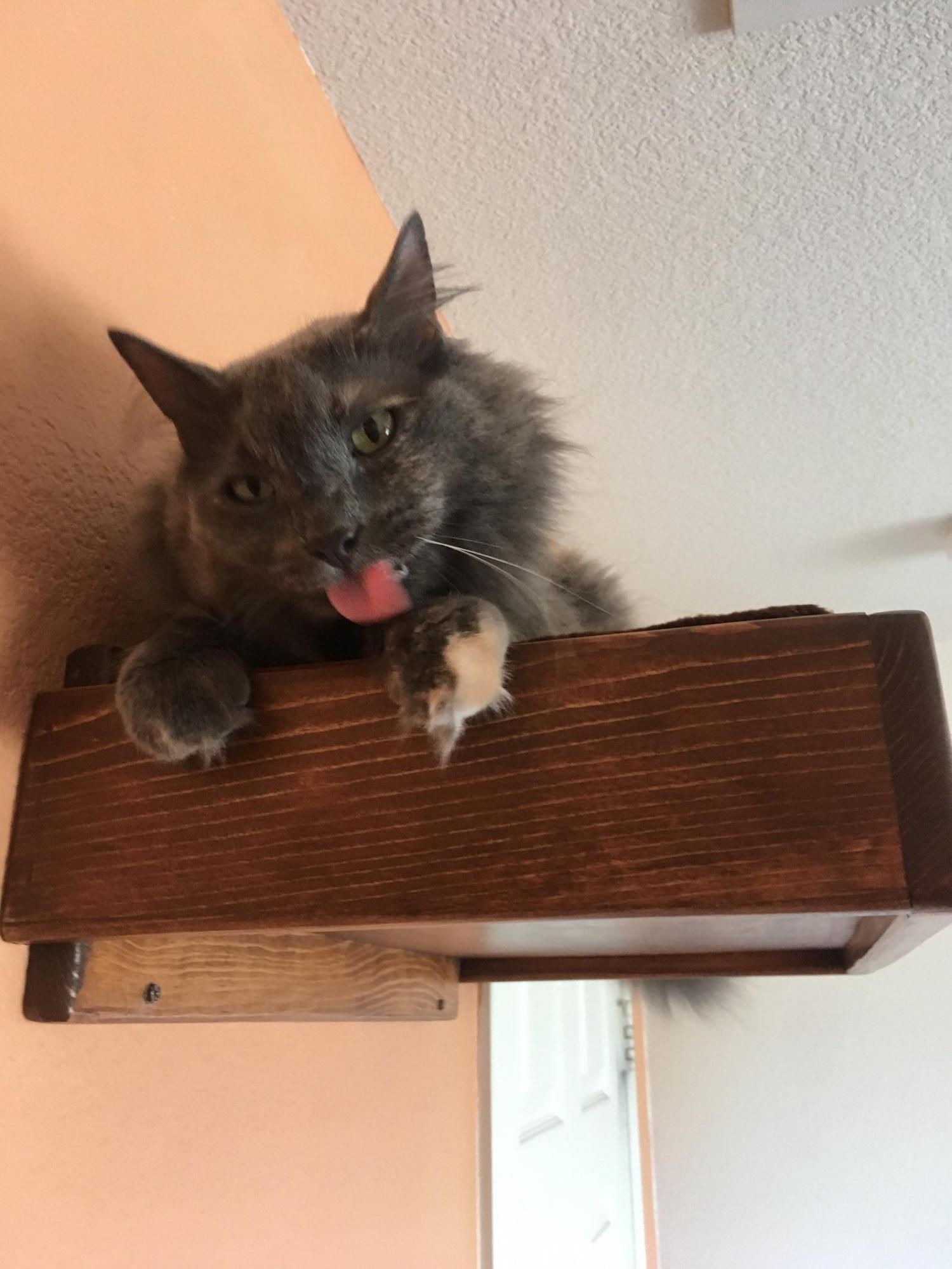 The wall cat perch and cat bed cushion both come in a variety of colors too! The cat wall perch itself comes in eight different colors - rustic turquoise, turquoise, vintage yellow, yellow, rustic white, white, early American, and dark Kona. The cat bed cushion comes in just four colors - red, white, blue, and brown.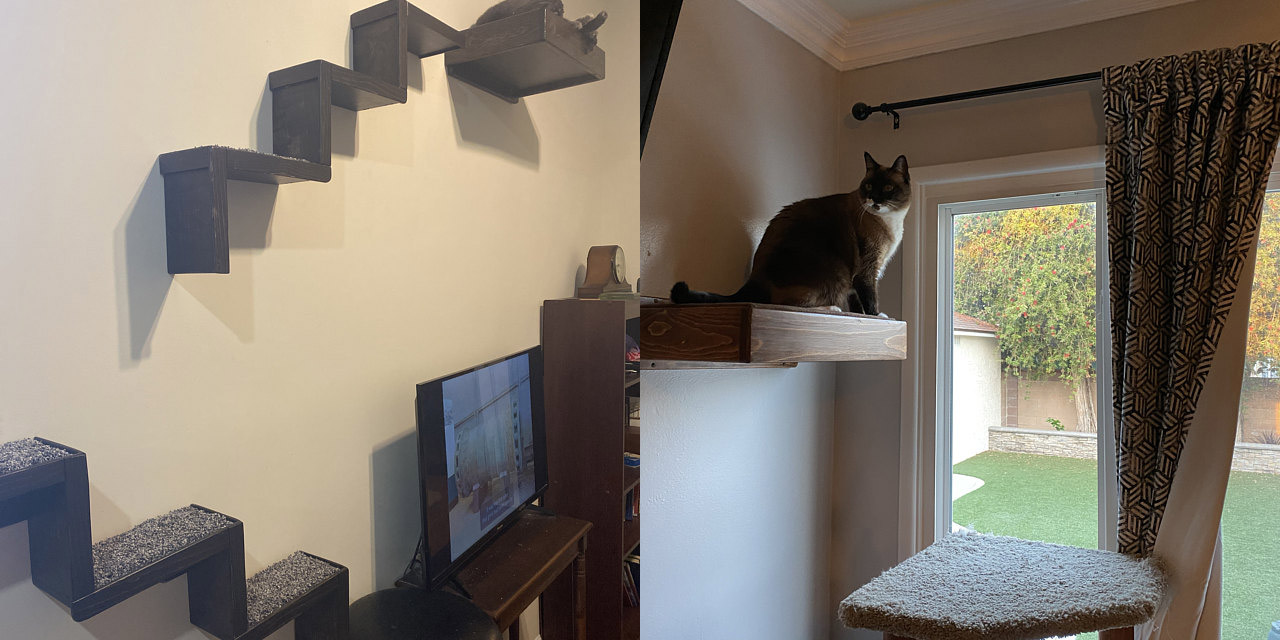 Whether you own one, two, three, or ten cats, these floating cat steps set will offer your felines a great time every day, and a tangible way to show that they do, in fact, sit higher than you.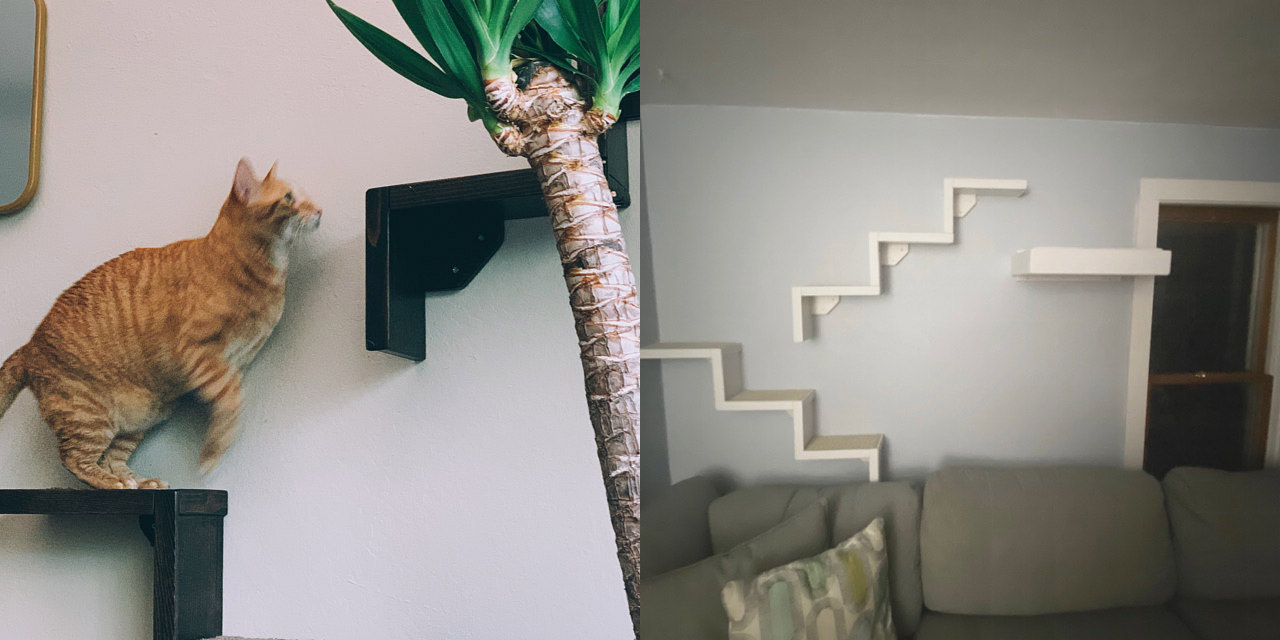 The same Etsy store also offers a similar set of cat stairs that uses cube shelves which not only let your cat hop around on your and walls and relax with a view, but they also offer a spot to place other pieces of decor. You can find this version here. You just better hope your cat doesn't knock-down whatever is setup inside the cubes!