This Live Laugh Leave Doormat Makes For The Perfect Housewarming Gift
By Ryan on 03/11/2022 10:49 AM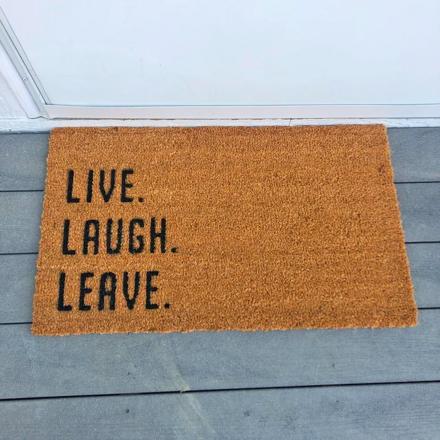 We've all seen the live laugh love signs that pretty much every suburban wife litters their homes with, but if you'd like to take a satirical route of a similar saying, we might've found the perfect doormat for you! The hilarious doormat reads "Live. Laugh. Leave." Which in reality is the perfect experience for any guest that should enter your home.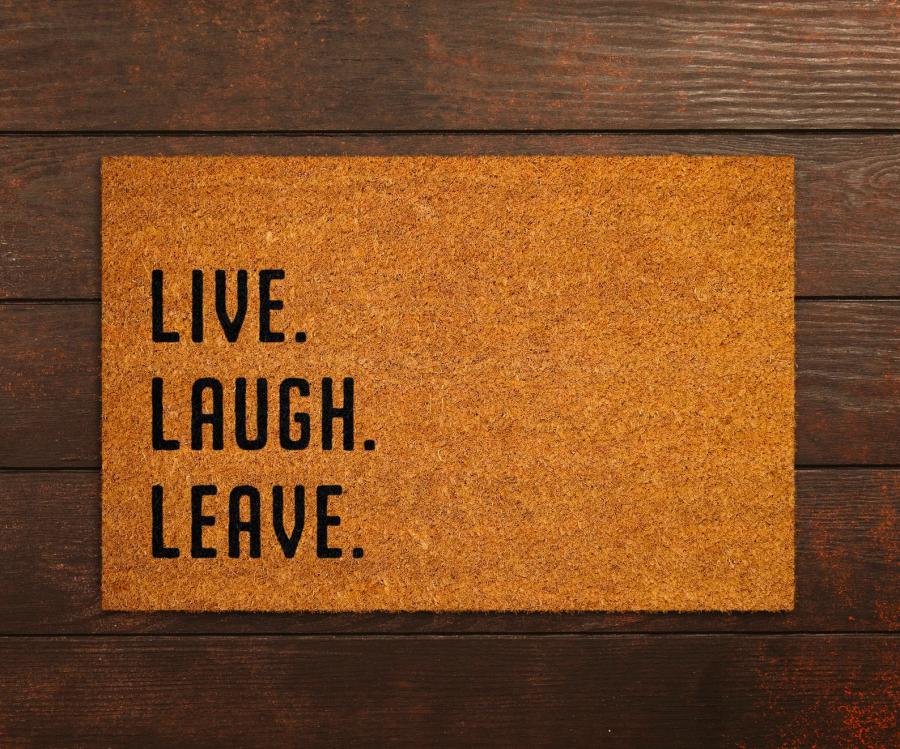 Source
The Live Laugh Leave doormat tells your soon-to-be guest what their about to experience in your home. They will enter your home and immediately live through a great, yet short experience that's filled with tons of laughter. They will then leave your home after a short yet thrilling experience inside, leaving all parties fully satisfied and content.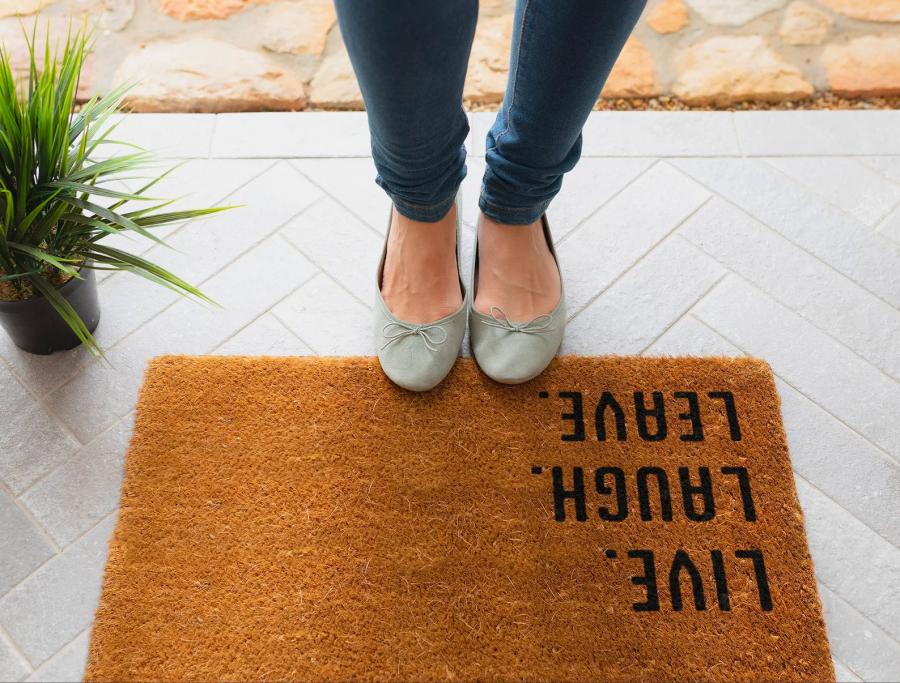 Source
The Live Laugh Leave doormat is made and sold by Etsy store WeddingPartyGiftsCo, where the doormat is hand-painted with a simple yet elegant text design that'll instantly let your guests know what they're in for!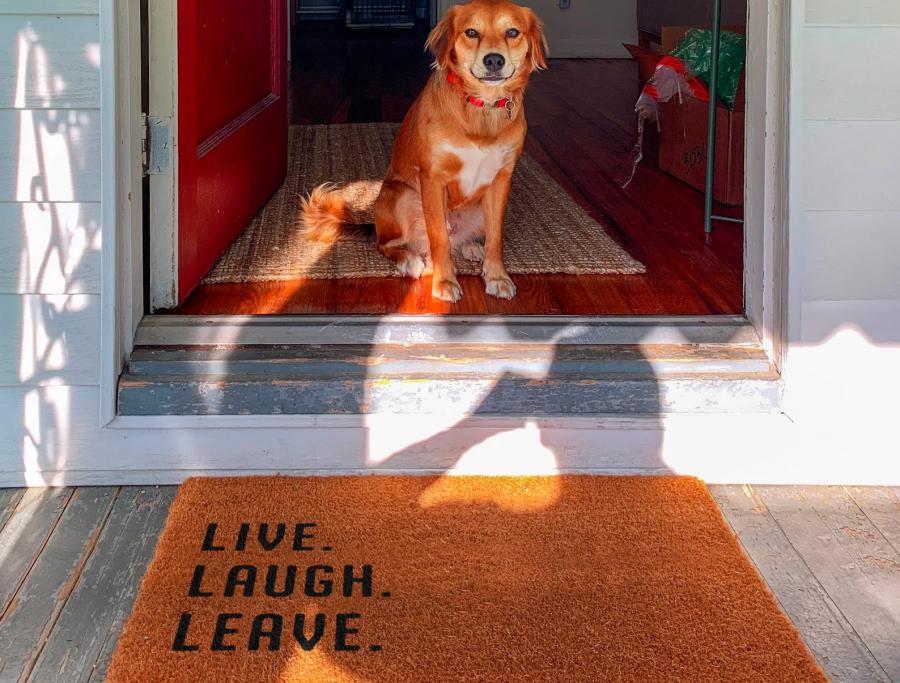 Source
The Live Laugh Leave doormat is handmade from high-quality natural coir, along with a slip-resistant PVC rubber backing!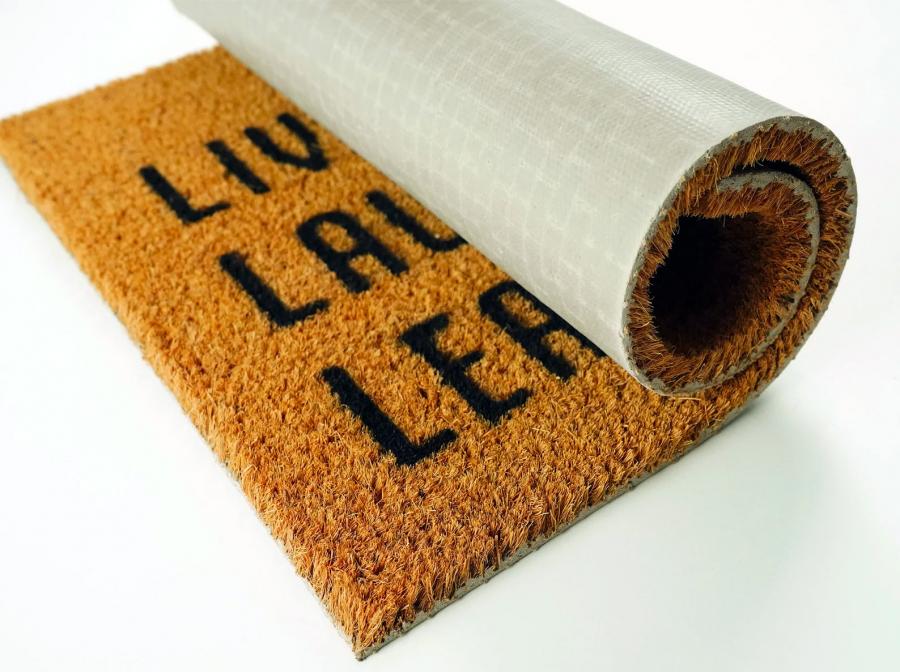 Source
The Live Laugh Leave doormat comes in three different sizes to choose from, including a small 16 x 24 inch version, a medium 18 x 30 inch version, and a large 24 x 36 inch version.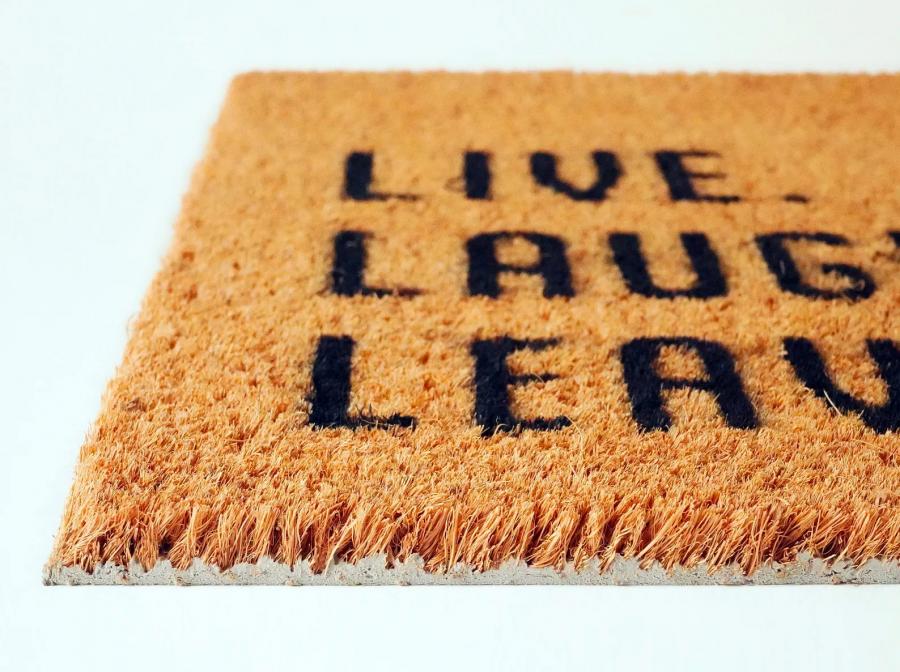 Source
The funny doormat is also printed with a unique UV-resistant ink which helps the doormat last longer under all the different weather conditions it'll see!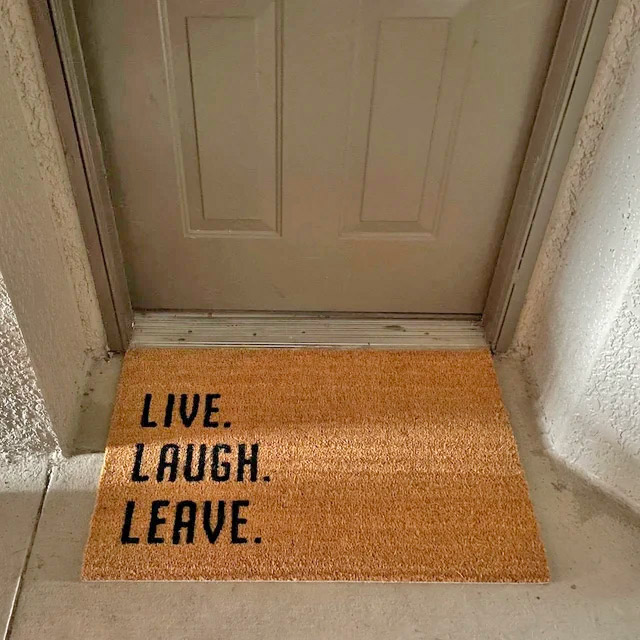 Source
There's actually a few different versions of the Live Laugh Leave doormat available across a few other Etsy stores, so be sure check them all out to see which one you like best! We've featured a few of our favorites below with a link to get each one below each image.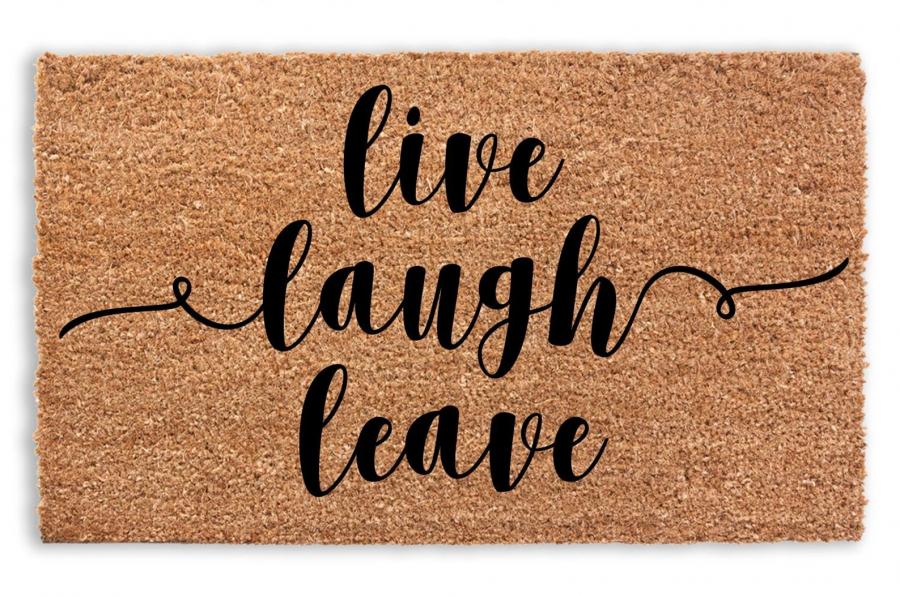 Source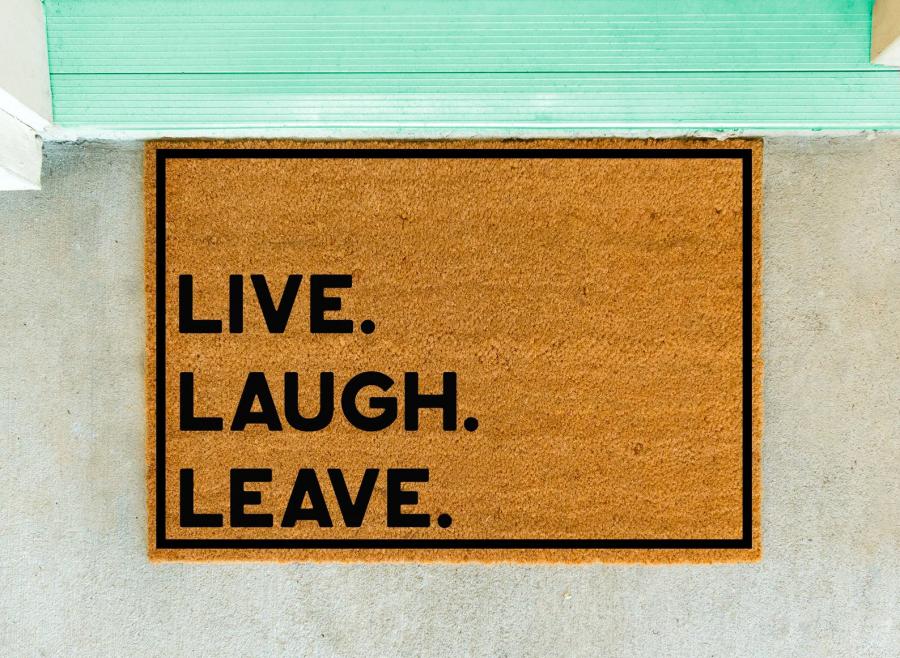 Source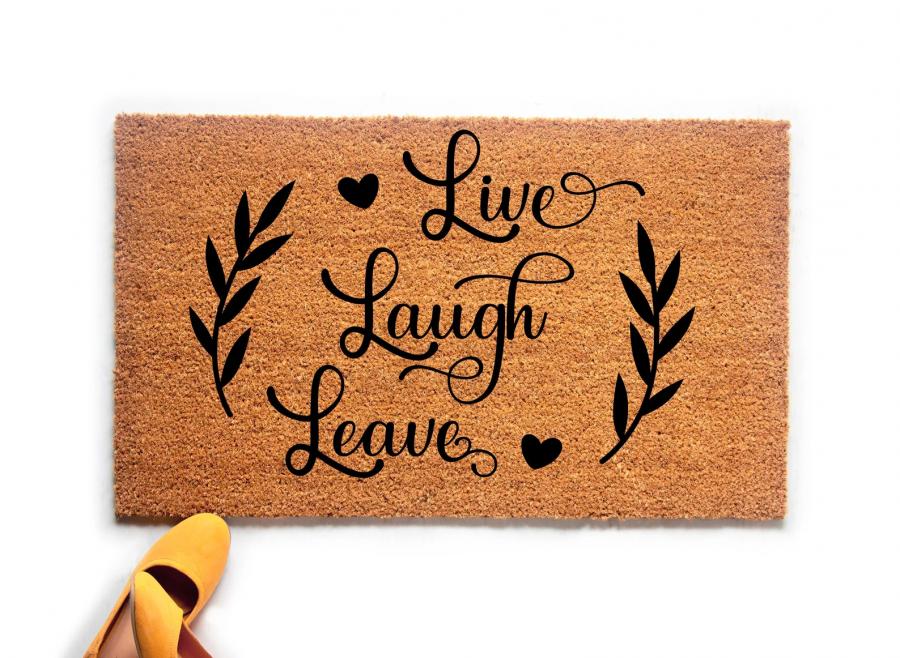 Source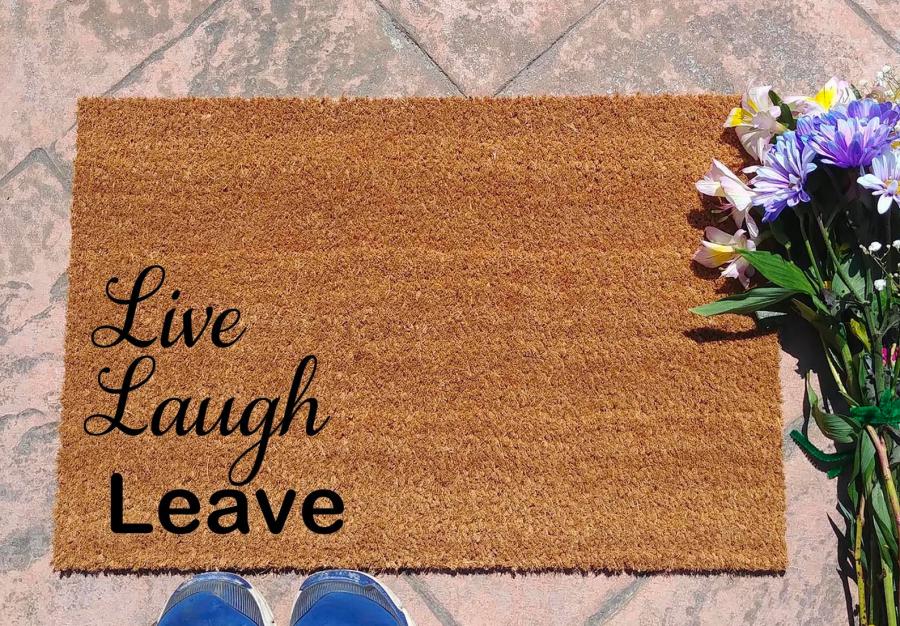 Source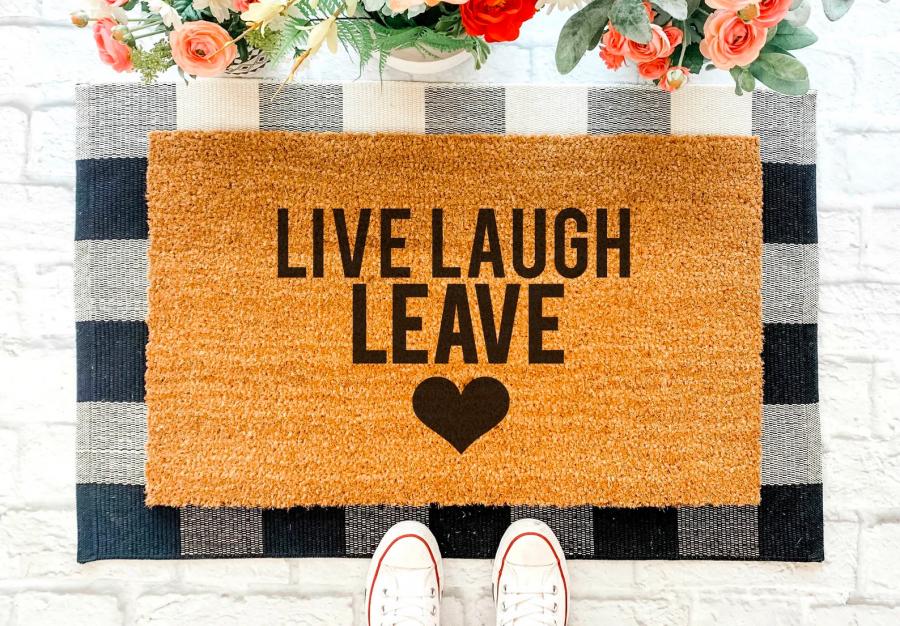 Source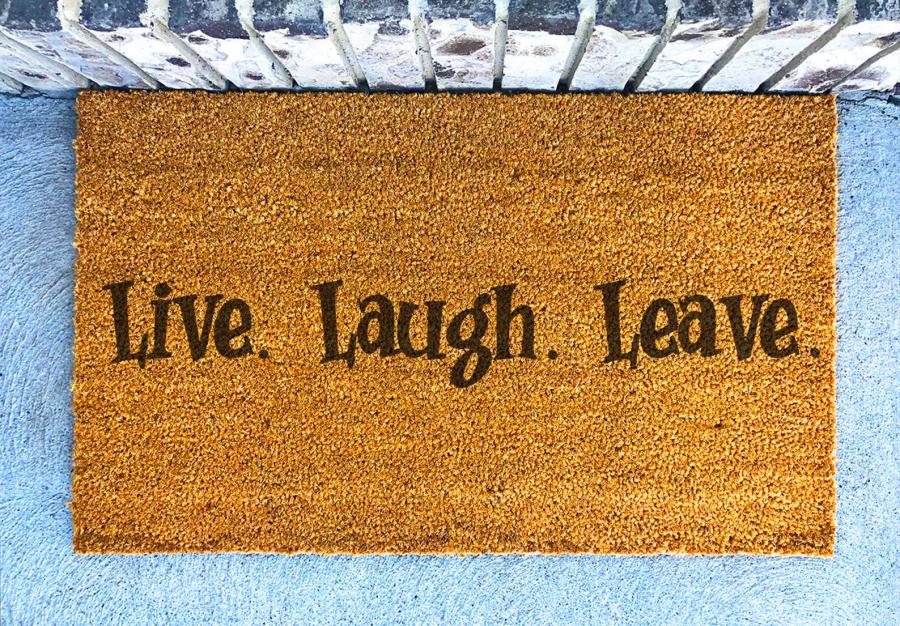 Source
This doormat's slightly different, as it reads "Live Laugh Love, and Leave By 9"!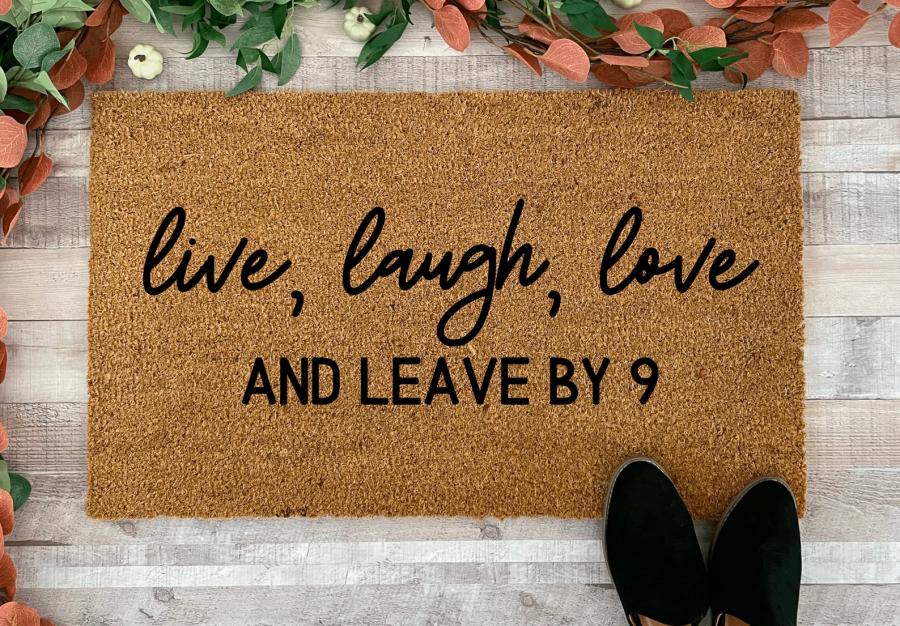 Source
This doormat reads "Live Laugh Leave Me Alone"!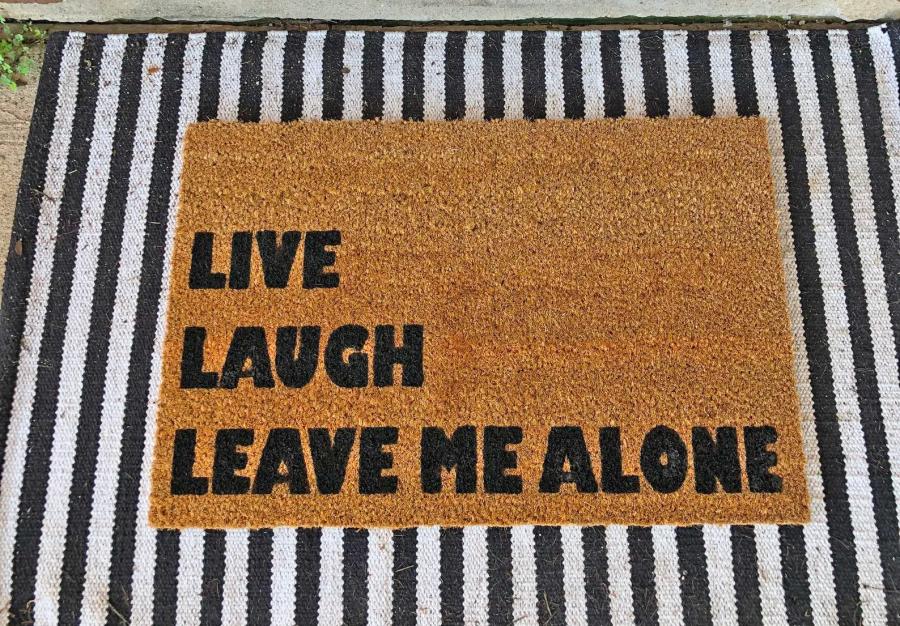 Source
This version of the doormat reads: "Live Laugh Love Leave"!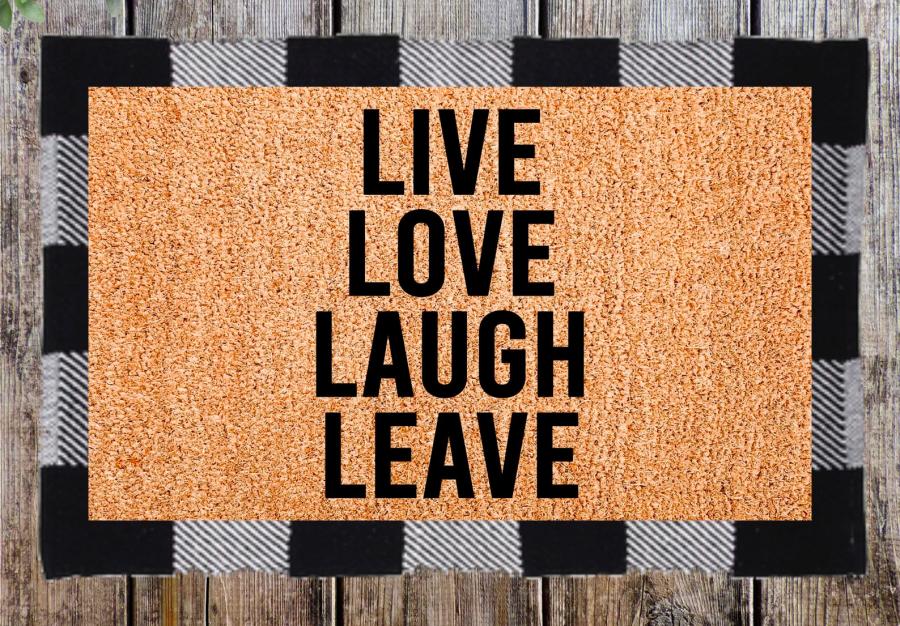 Source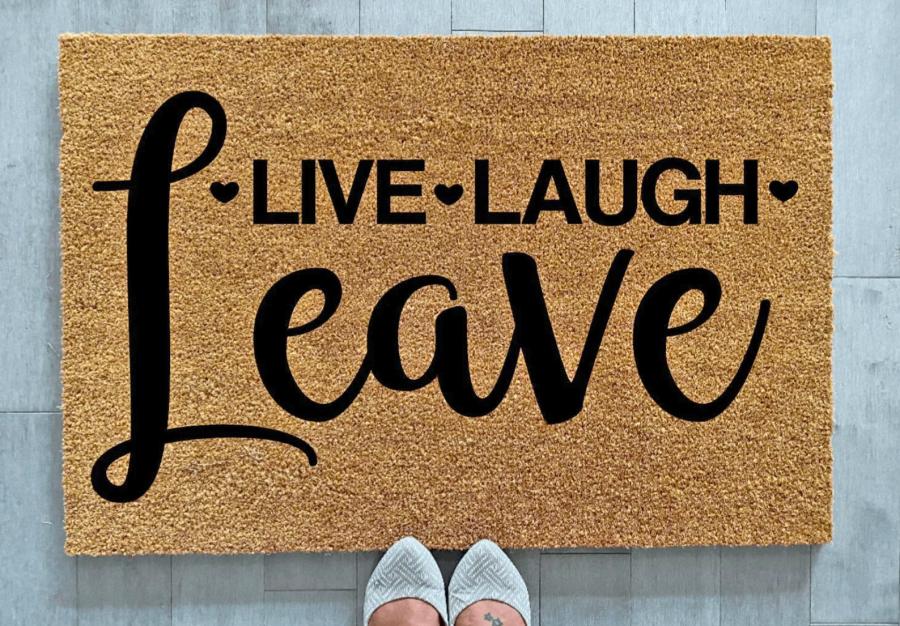 Source