Lemon Sprayer: Turns Any Lemon Into a Spray Bottle
By Ryan on 08/23/2016 2:56 AM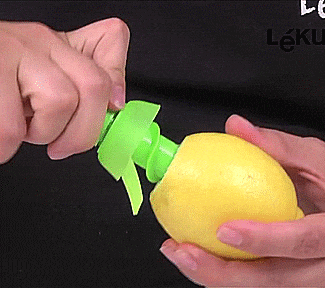 If you're like me, you like a little lemon zest in your food, but hate getting your hands full of lemony-stickiness. Instead of having to chop up a lemon each time you'd like a little zest, you could try using this lemon sprayer! The lemon sprayer screws directly into the top of any lemon or lime and can turn it into a spray bottle that sprays lemon/lime juice onto whatever you like.
The sprayer can work with pretty much any type of fruits, not just lemons and limes, as the sprayer comes in a set of two devices, a larger sprayer, and a smaller sprayer. The larger sprayer is meant to be used with larger fruits like lemons, melons, or grapefruits, whereas the smaller sprayer is meant to be used with smaller fruits like limes or tangerines.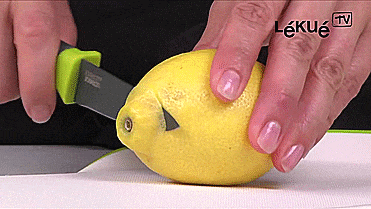 To use the sprayer, slice a small layer off the top of the lemon, then simply stab the sprayer into the area you just cut and screw it all the way in. You can then push the top button on the device to spray the juices inside the fruit on whatever dish you like.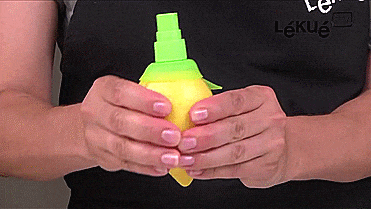 The lemon sprayer comes with a silicone ring that you can set your fruit on to so that it doesn't tip over and spill any of the juices, plus it just keeps your fruit from rolling around your table. The sprayer easily comes apart for easy cleaning, is dishwasher safe, and is made from ABS plastic and silicone.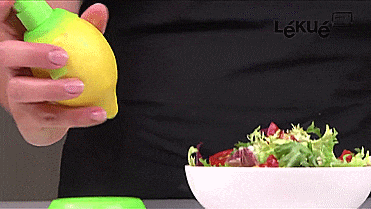 Check out the Lekue citrus sprayer in action via the video below.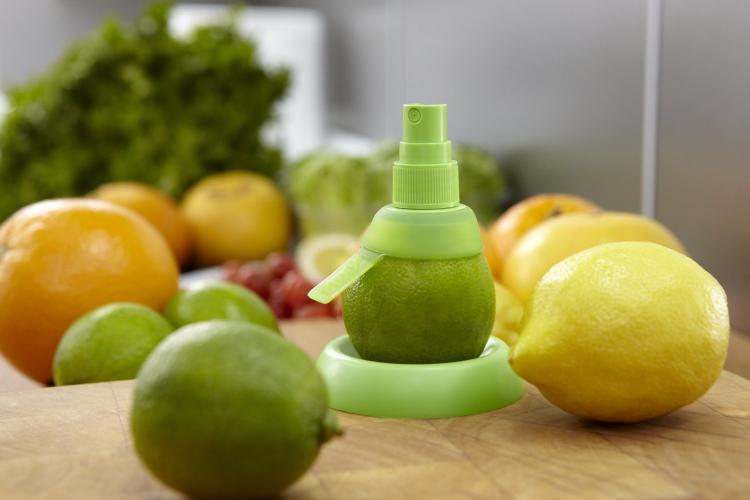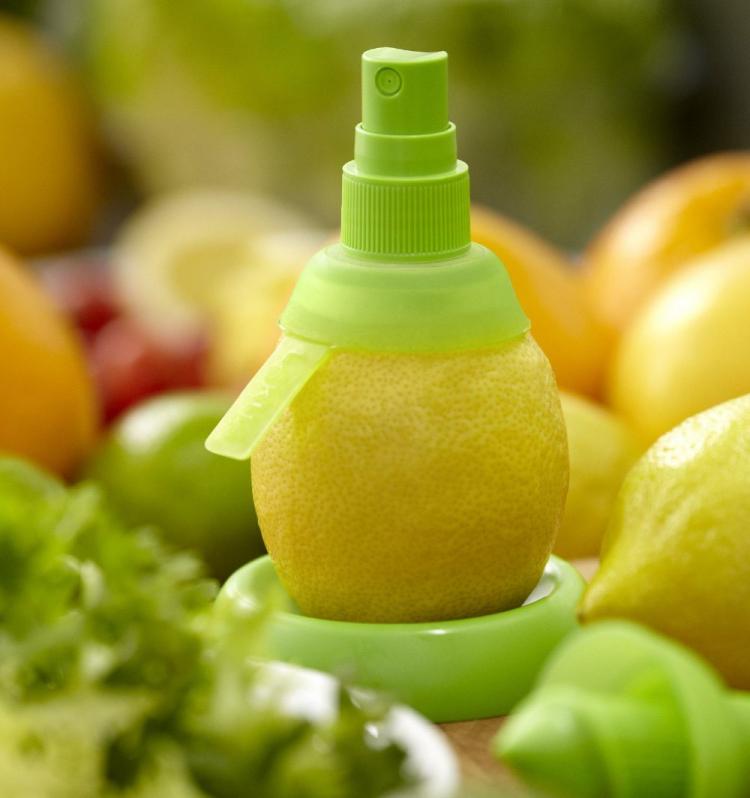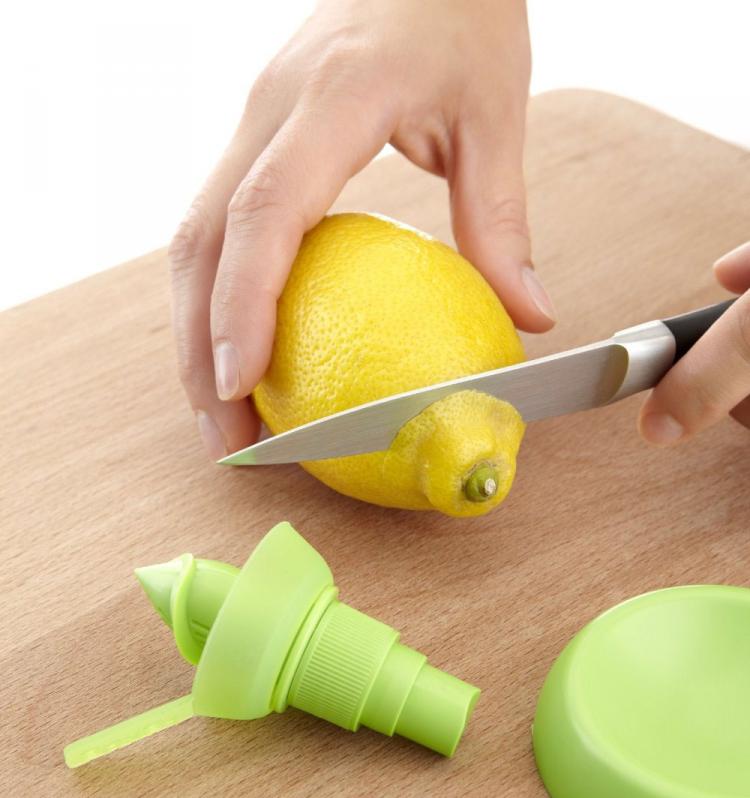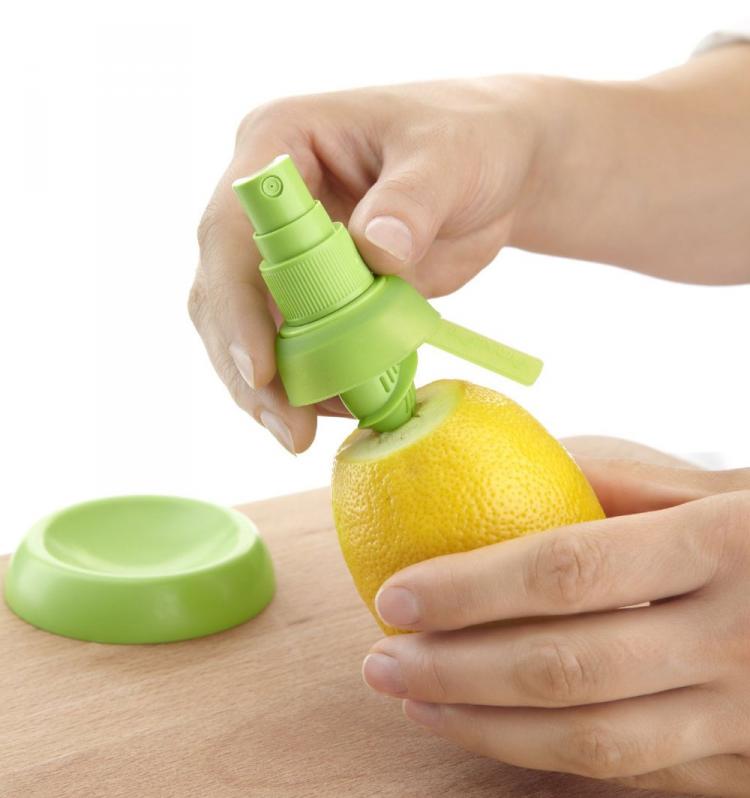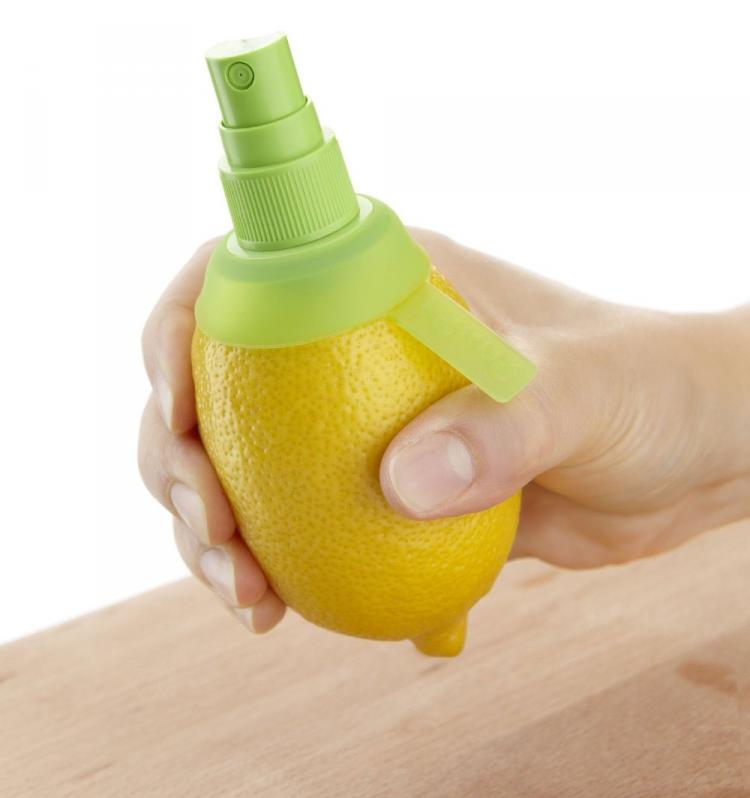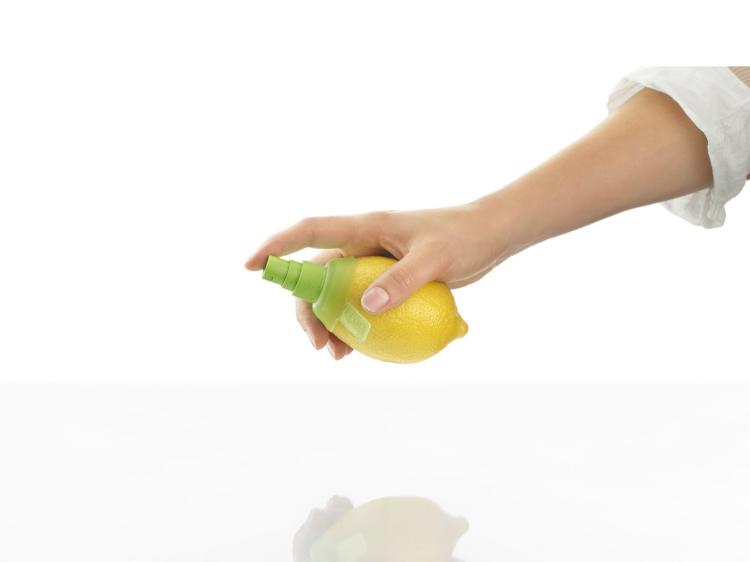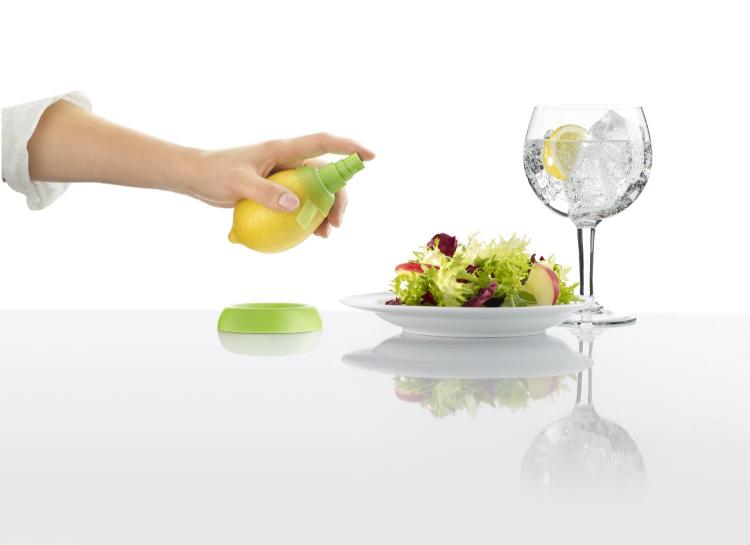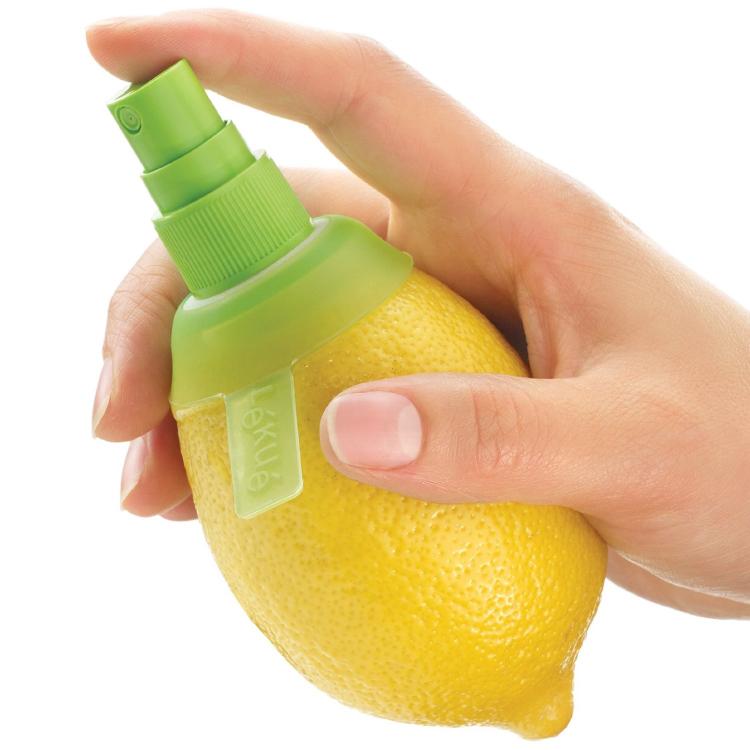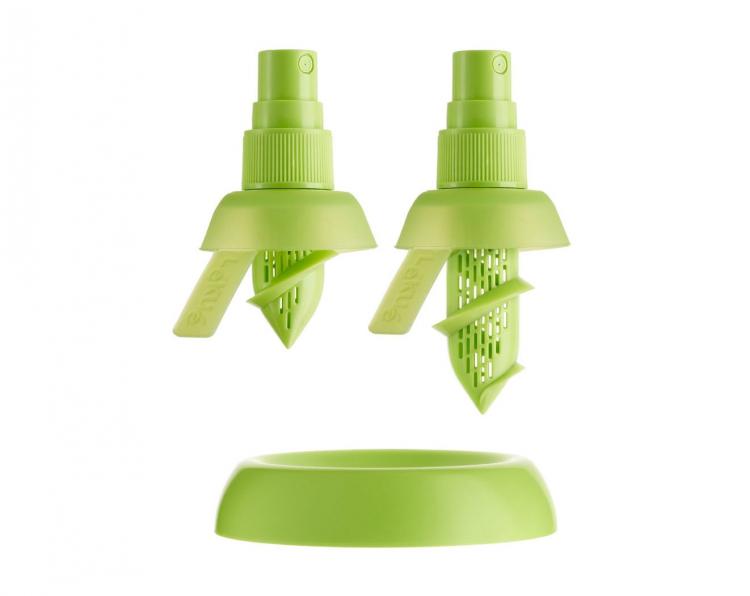 Subscribe To Our YouTube Channel