This Leather Sleeve Puts a Handle Onto Any Drinking Glass
By Ryan on 02/03/2016 6:22 AM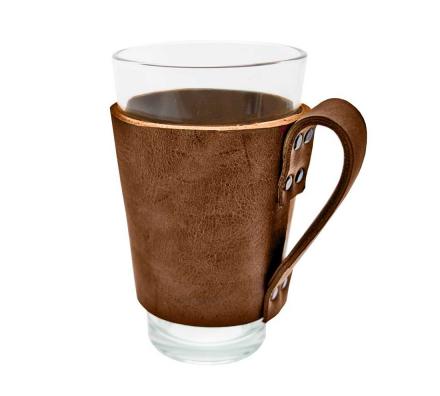 Maybe you'd like to class up your average drinking glass with a little rustic leather so you won't look like such a barbarian, plus what kind of savage drinks from a glass without a proper handle attached to it? This leather sleeve also adds a leather handle that makes it into a classy handled leather drinking glass. Similar to the leather sleeve that turns any mason jar into a mug that we featured in the past, this leather sleeve works for most standard sized drinking glasses. To use it simply slide the glass through the top of the leather sleeve. The cone-ish shape will not allow the glass to slip through the sleeve and will have a nice and snug feel to it when you go to take a sip.
If you'd prefer to just have the leather casing without the leather handle attached to it and would like to remain a savage, you can opt for their no-handled leather drinking glass sleeve, or if you're more of a koozie kind of guy, this leather koozie with 2 finger holes might suit your fancy.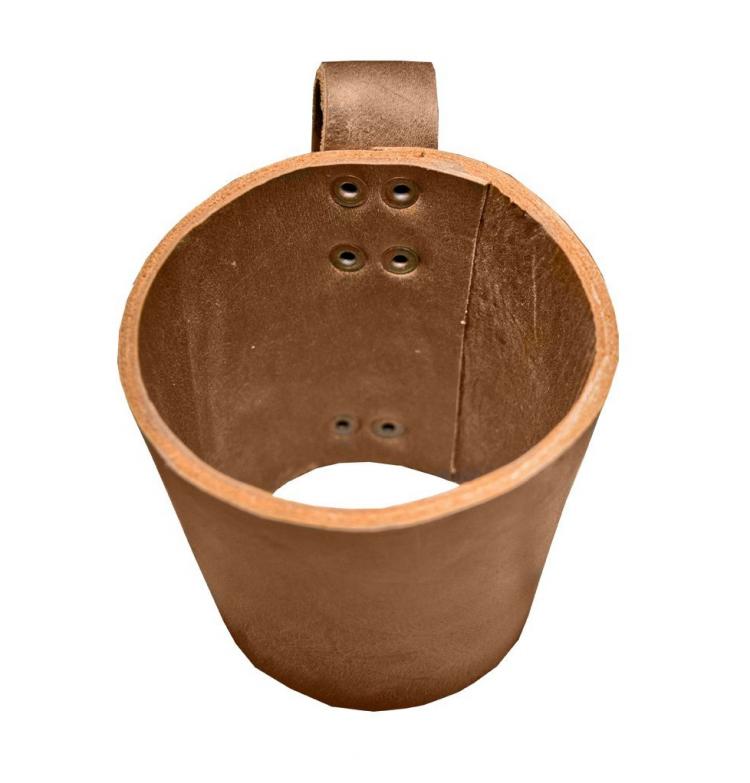 Just like a true gentleman, the rustic leather drinking glass sleeve will actually improve its appearance with age and usage. The sleeve is handmade from 100% genuine leather, uses durable metal hardware to attach the handle to the sleeve, and measures 4.5 inches long x 4 inches tall x 1 inch thick. The leather sleeve drinking glass mug makes for a great gift for any beer lover, foodie, outdoorsman, or any all around classy gentleman that loves the sweet feel of leather in their hands while they sip a nice aged bourbon.