This Leather Sleeve Turns Your Mason Jar Into a Mug
By Ryan on 10/05/2015 2:01 AM (Updated: 11/04/2018 9:39 PM)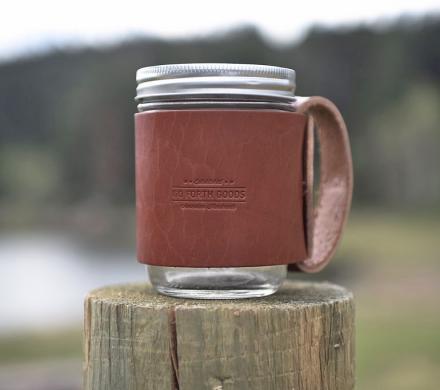 If you find yourself teetering on the subculture line between hipster and hillbilly, the Traveler Mug might be for you. The Traveler Mug is a mason jar that has a leather sleeve around it that turns your jar into a mug that can be used for coffee, tea, or your standard moonshine if you're just looking to class your hooch up a bit.
Perfect to impress your hipster friends by differentiating your coffee mug at your local coffee shop, or impressing your hillbilly friends by showing them how fancy you can make your mason jar. No longer will you have to burn your hand after picking up a mason jar you just filled with scalding hot liquids, simply pick it up from the leather handle and sip your drink like a true Hillbilster (new word?).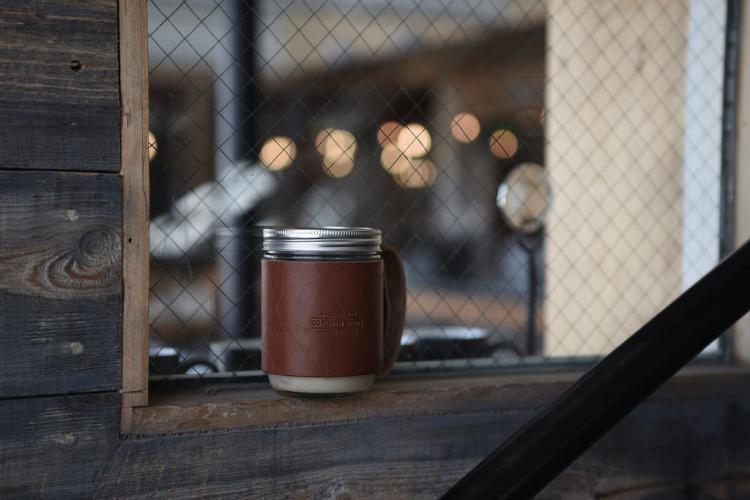 Made by Go Forth Goods, the leather coffee mug mason jar converter sleeve is made from 8-10 oz vegetable tanned leather, can fit any 16 oz mason jar (although it comes loaded onto one already), is removable to easily clean the mason jar, and comes in a plethora of different colors to choose from including Bison Saddle, Mocha, Natural, Black, and Red.